Photography Mitchell Sams
this is how you pronounce versace
"Enough with Versachee, Versasse or any other mispronunciation." The Queen of fashion put an end to the nonsense during a spring/summer 19 men's show that challenged tabloid culture and celebrated the Versace man.
Photography Mitchell Sams
Who?
It's Versace. Versa-chay, not Versa-chee. Have you been saying it wrong all along? Or more likely, have you overheard it being mispronounced during an inane chat show, an annoyingly loud bus conversation or an office discussion of last night's TV? The sex, glamour, power, fun and energy of the Milan-based luxury has always led to chatter but the last twelve months have ramped up the talk. From celebrating its 40th birthday to marking the 20th anniversary of Gianni's tragic death, the release of the the controversial The Assassination of Gianni Versace: American Crime Story to revealing setting-the-record-straight interviews, Versace -- or a mangled version -- has been on many people's lips. Donatella used the spring/summer 19 men's collection to remind us how to say Versace, feel Versace and be Versace.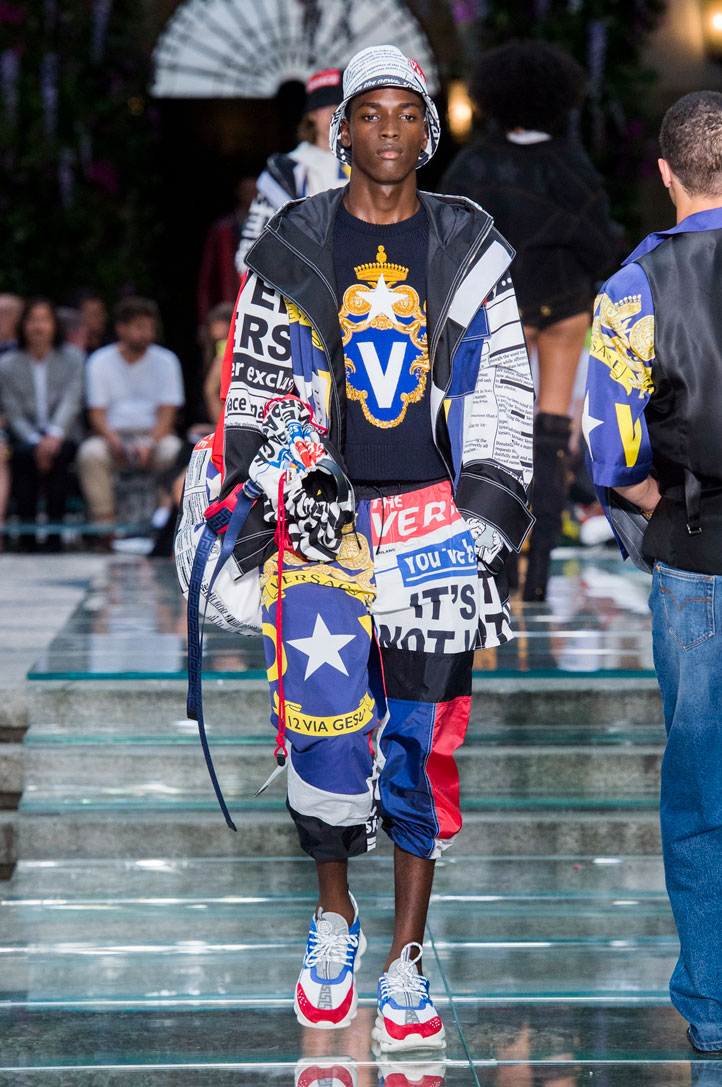 What?
"This collection was born from the different emotions I felt in different moments during the creation process," Donatella explained in the show notes. "What I put on the runway was inspired by many different kinds of men: the street-style star, the high fashion man, the boardroom executive. I conceived these clothes thinking that each of them could find something that perfectly fits his personal style. These are men who do not care about the rules and that is exactly what I love: they have an opinion and make their own style choices." Under a roof of wisteria in Casa Versace, the message was: whoever he is and whatever he does, the Versace man is never ordinary, but rather, he is looked at, talked about, and always turning heads. With this in mind, Donatella and her team turned the Versace dial up to 11 with powersuits, florecore, printed python, lace, silk pyjamas, neon tailoring, IT bags and that tabloid print. It was all about bringing sexy back, not that it ever left Versace. Nothing short of noticeable, the Versace man -- and woman too because this was a star cast co-ed showcase with Kendall, Bella, Adut and co afterall -- is the centre of all the attention. It was a reminder that when you wear Versace, the world talks.
Wow!
The super exclusive inside The Versace tabloid print in which Donatella quashed any lingering doubt and instructed us all how to correctly pronounce Versace. The Queen has spoken, the world has been told. It's Versa-chay.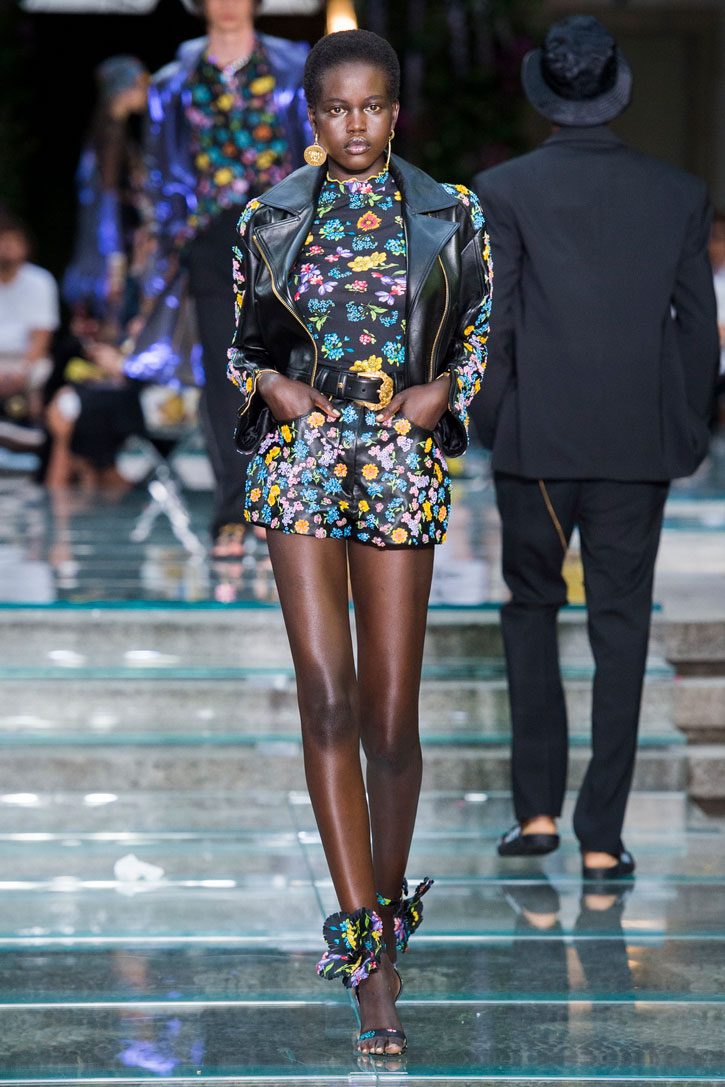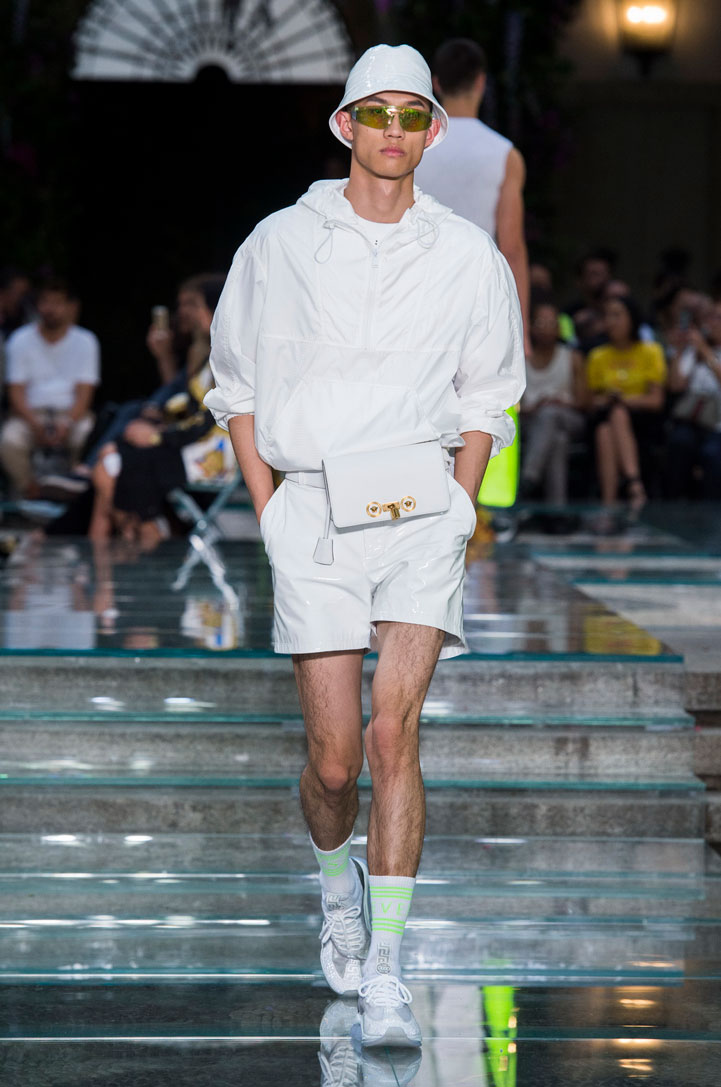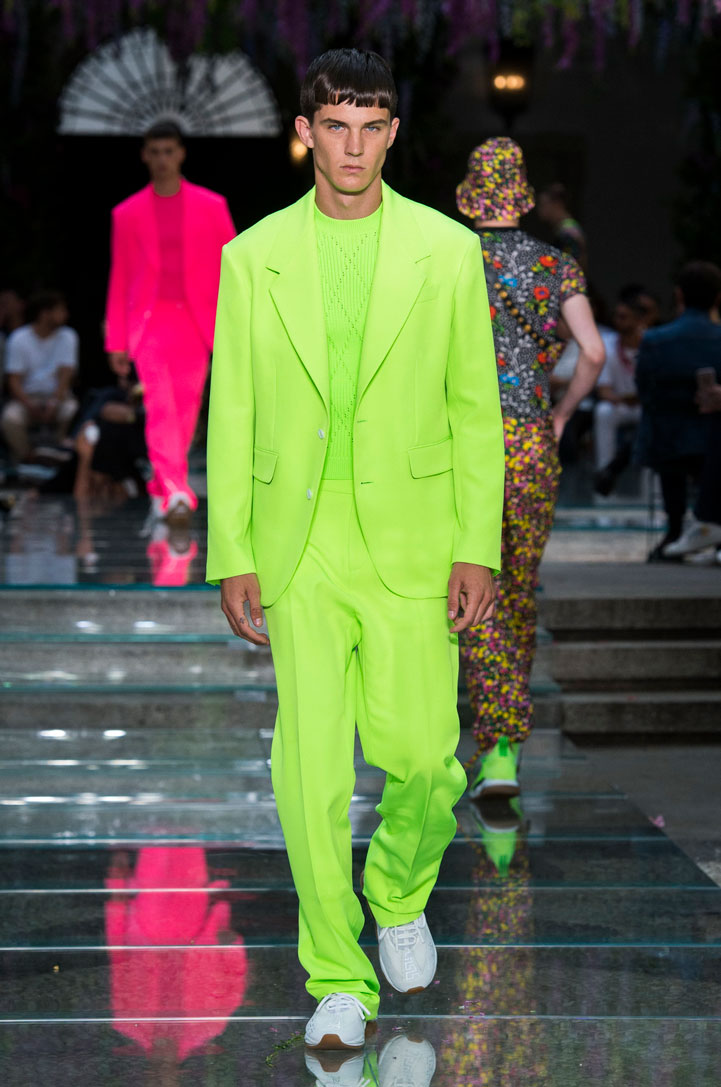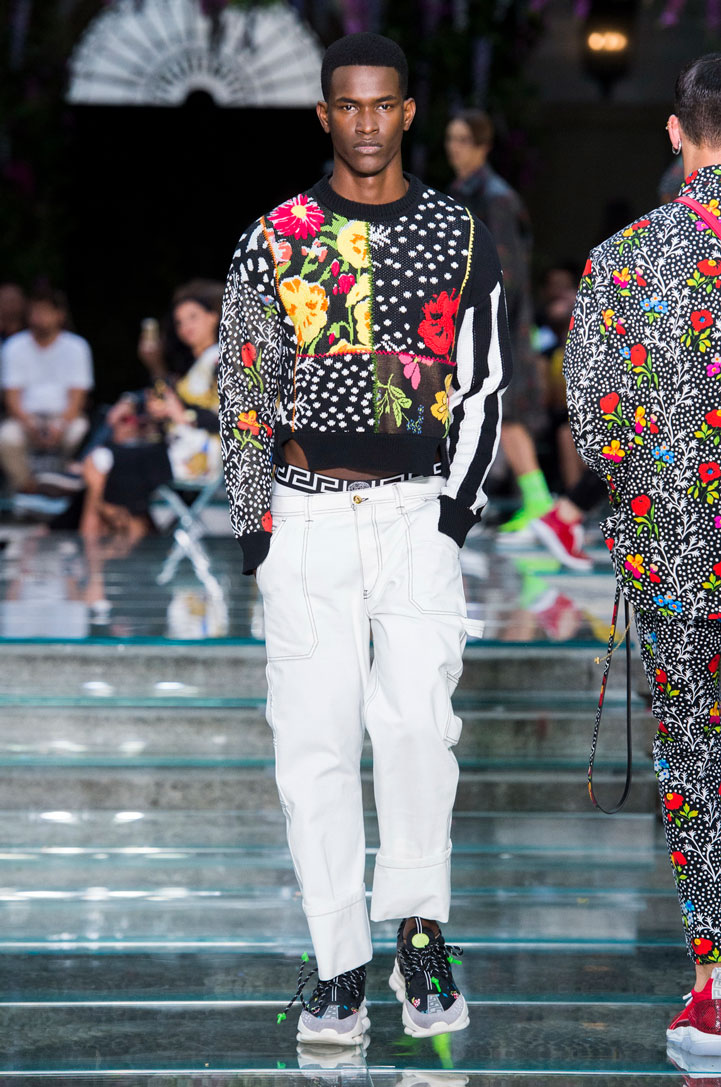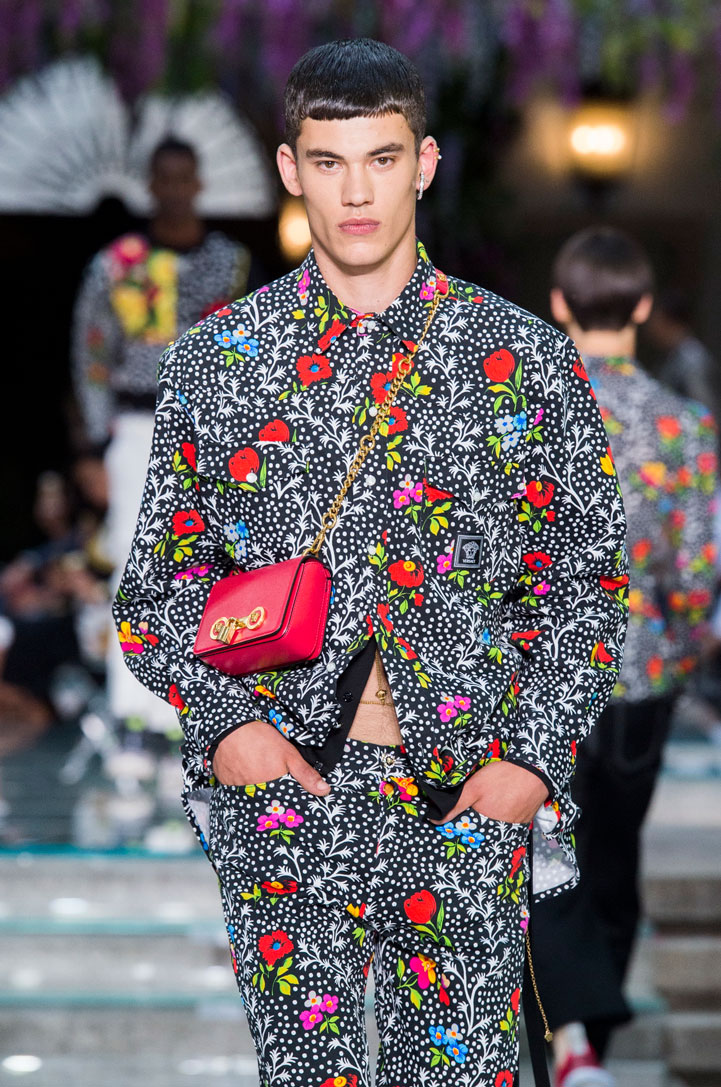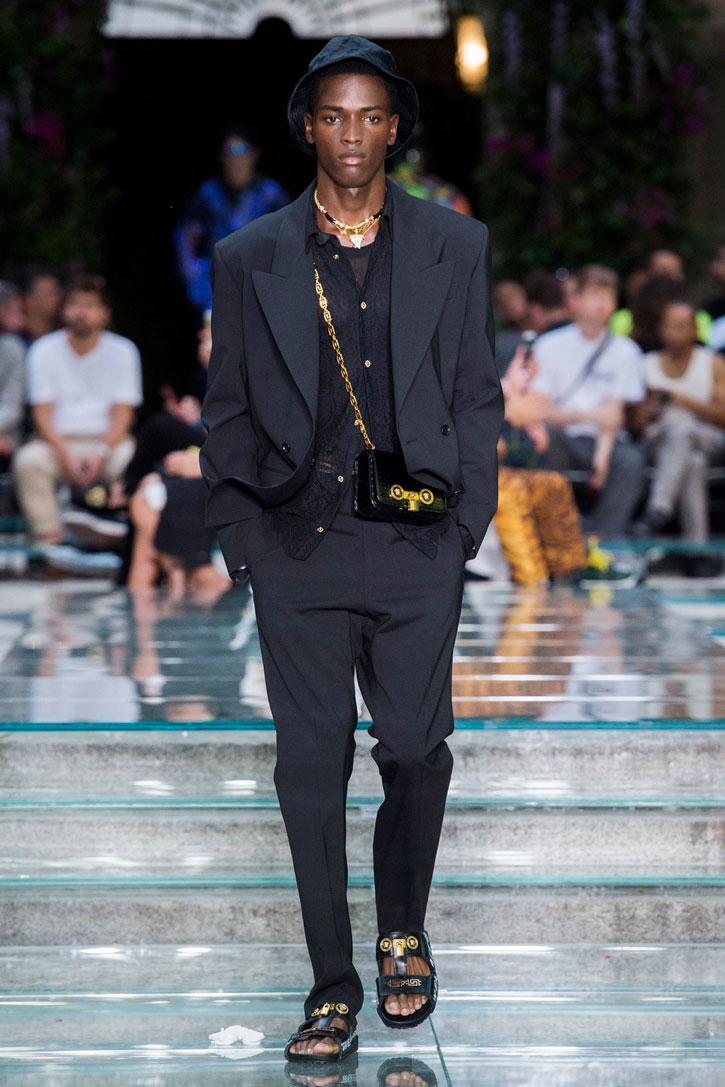 Read more:
This article originally appeared on i-D UK.