welcome to the gucci graveyard
The tomb lined and flame lit Allée des Alyscamps in Arles hosted the Gucci Cruise 19 show.
There's something wonderfully perverse about showing a Cruise collection in a graveyard after dark.

As guests took their seats along the tomb lined Allée des Alyscamps in Arles, flames lit up the Church of Saint-Honorat and blazed down the runway. A cathedral choir rang out shattering the silence and the models emerged from the fire pit thick and fast, look after dazzling look. For sheer spectacle alone, the Gucci 19 Cruise show was out of this world.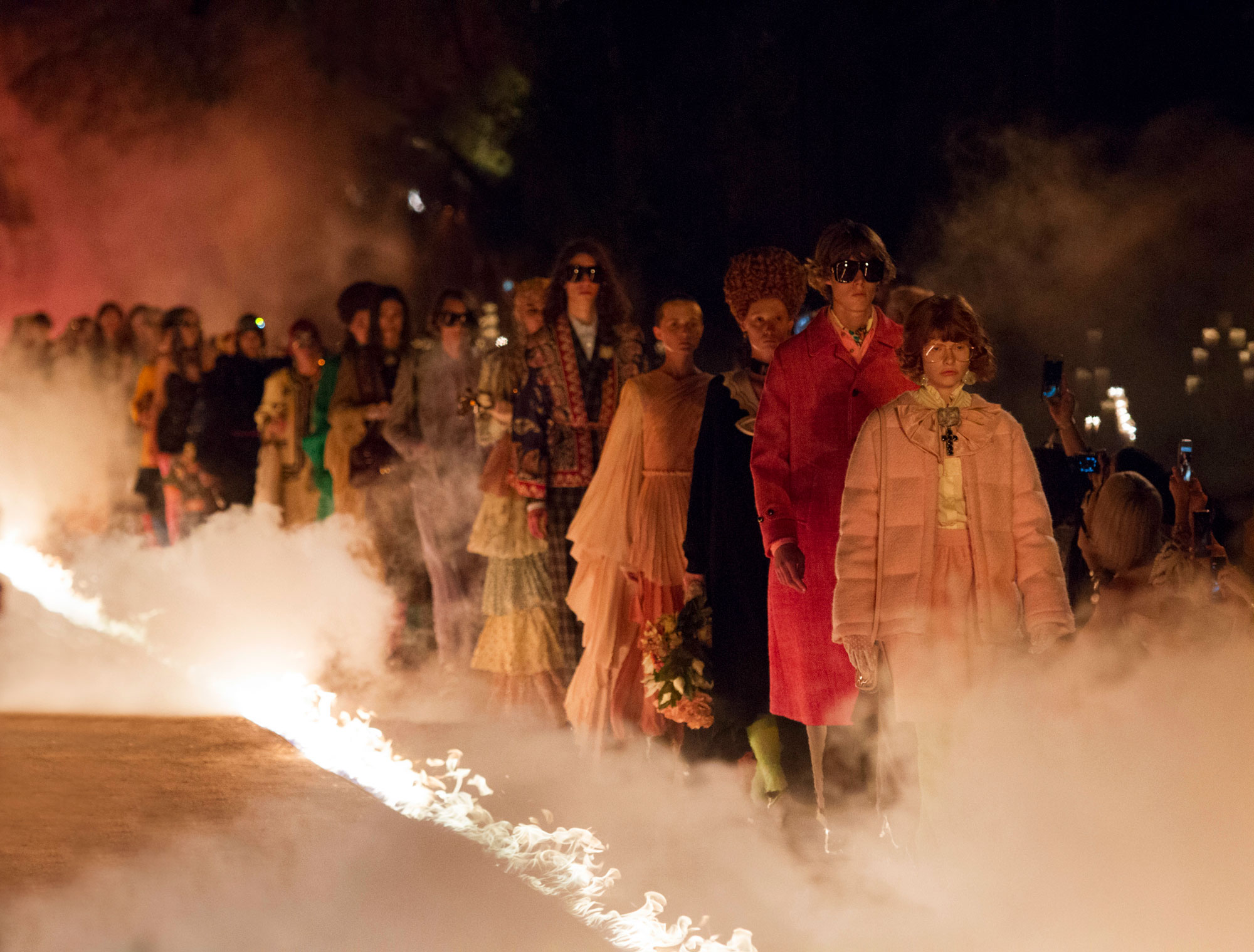 Drawing on our supposed fascination with death, the 115 look collection pulled on a host of references -- from medieval literature, to Disney, Sega, Major League Baseball, Château Marmont, Billy Idol and more. If that sounds crazy, it wasn't. The looks flowed seamlessly in a riot of print and colour.
Alessandro Michele's show notes described the collection as "widows attending grave sites, kids playing rock stars, ladies who aren't ladies... Alyscamps is a place where the Roman empire finishes and where beauty has become contaminated."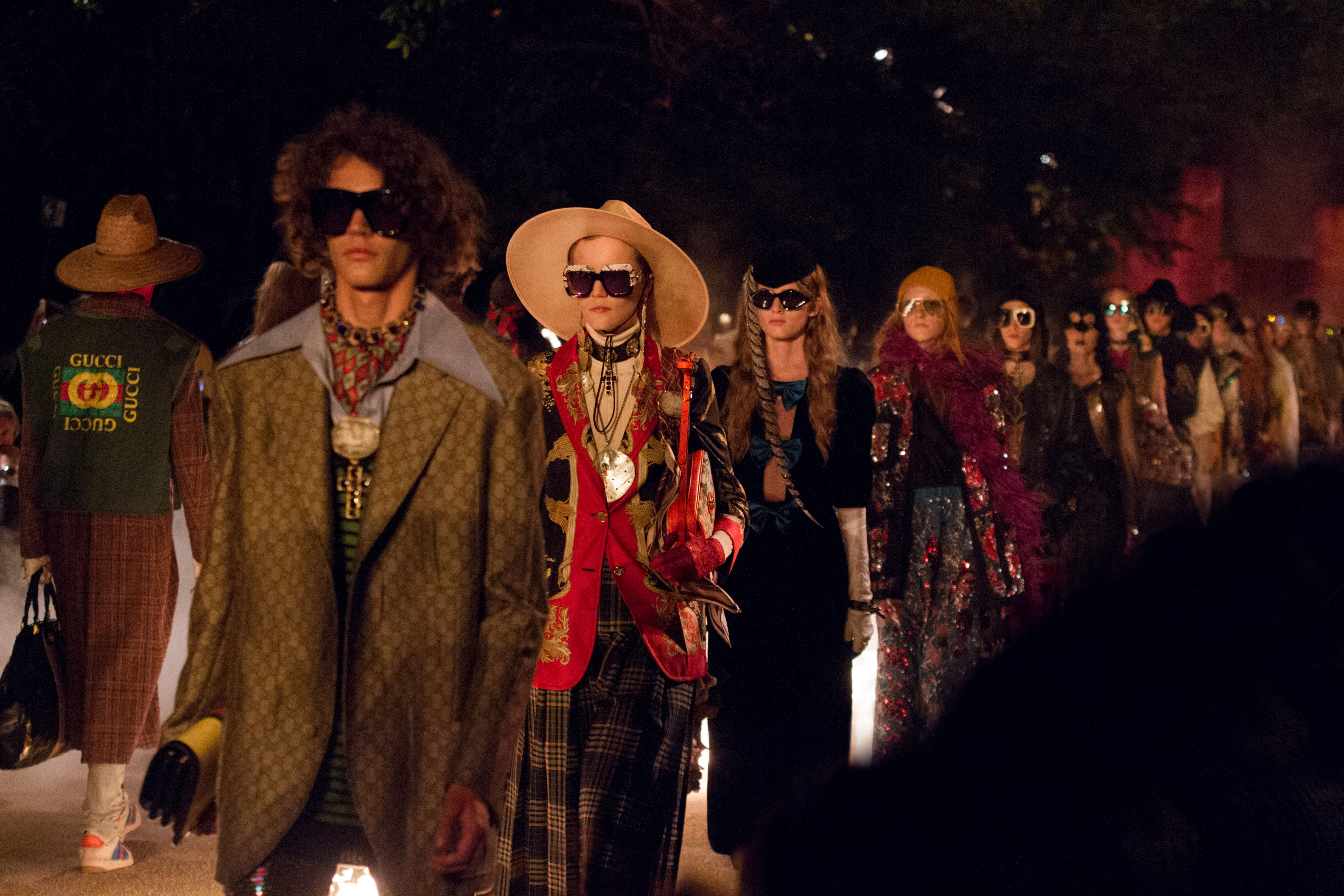 This idea of contrasts, endings and new beginnings spanned the entire collection; heaven and hell, dark and light, night and day…
Excerpts from Dante's The Divine Comedy -- documenting his journey through hell, purgatory and paradise -- came embroidered across jackets, while symbols inspired by ancient graves and Medieval bestiaries leapt like flames across dresses, tops and shoes. For the fabrics there were elaborately embroidered velvets, Gucci logo print lames, embellishment, brocade, fringing, tweed and more. A invertible feast for the eyes. But break it down and there was something for everyone; Gucci's highly coveted blazers, twinsets and silk blouses came in new prints and fabrics, and were cleverly styled with the brand's now sell out entry-level baseball caps, sunglasses, trainers and tote bags.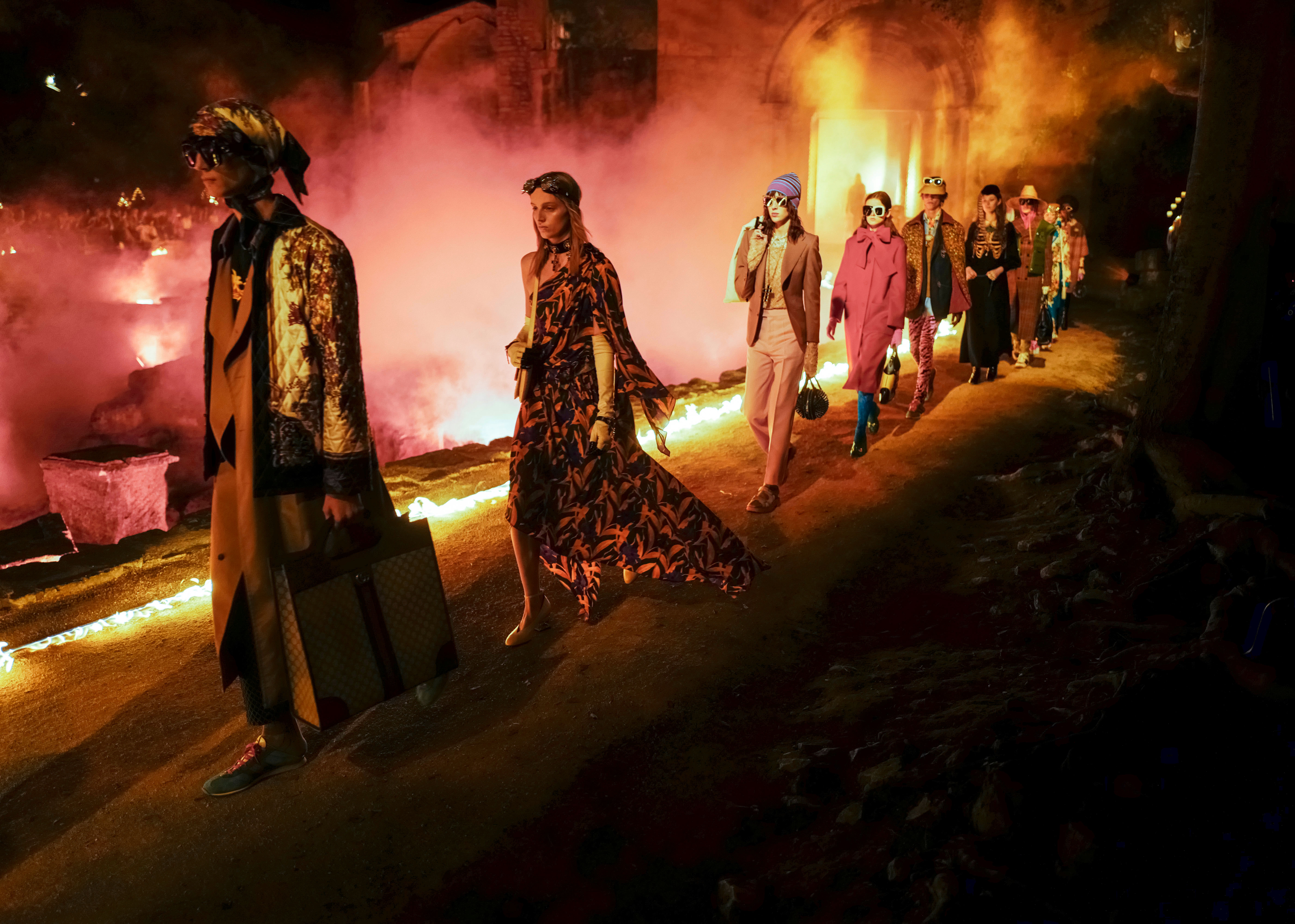 Once the catwalk fires were extinguished and Alessandro Michele had taken his bow to a standing ovation, Elton John took his place at a grand piano amongst the Alyschamp ruins and performed a private concert. As the fashion crowd sang along to Your Song, Rocket Man, Tiny Dancer and I'm Still Dancing beneath the stars, and Alessandro Michele beamed proudly from the stage besides him, it was a magical end to the Cruise experience.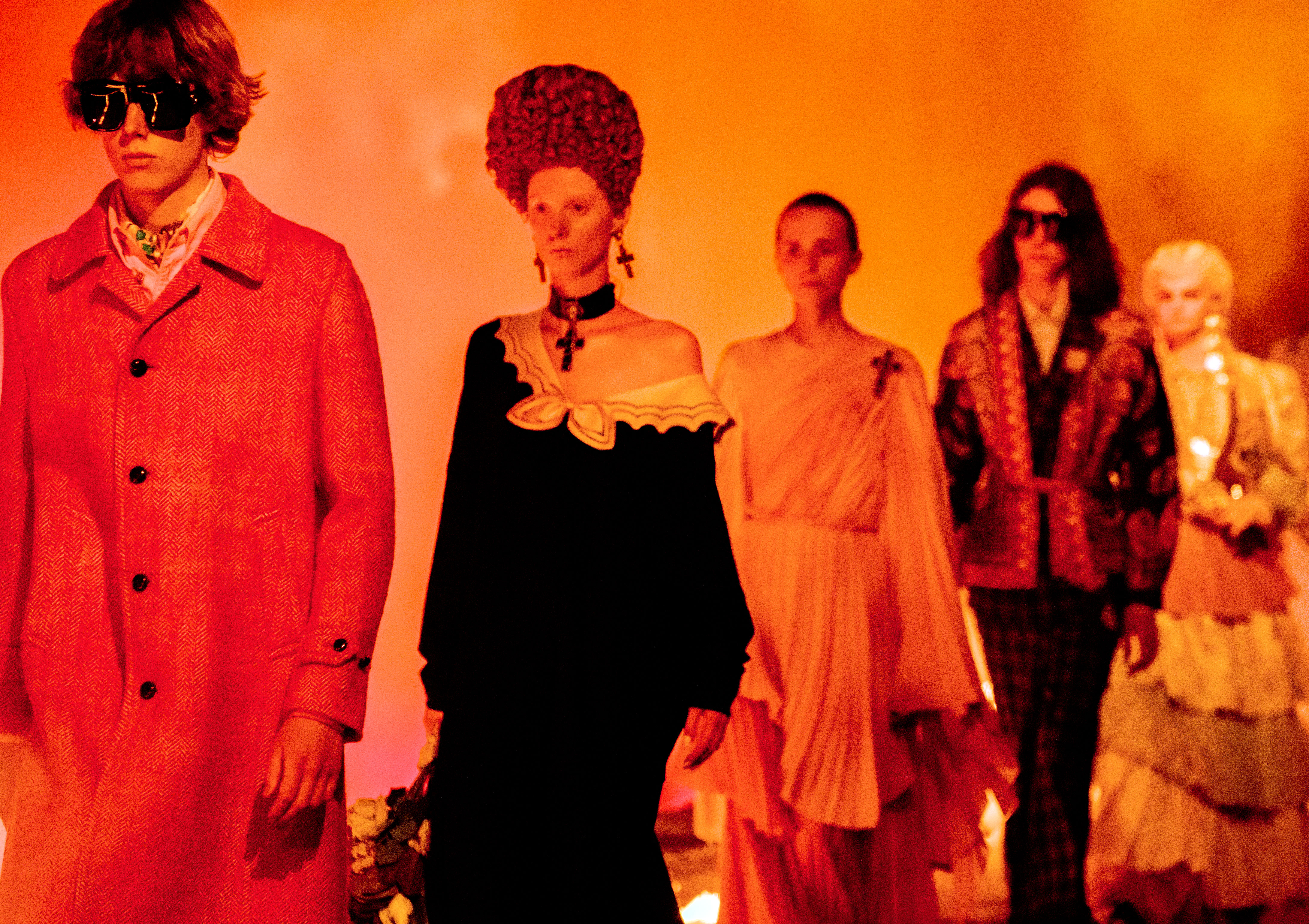 This article originally appeared on i-D UK.