solange just launched a saint heron gallery and shop
Featuring incoming collaborations with Blood Orange, Telfar, and Tyler, the Creator — 'Small Matter' is a big deal.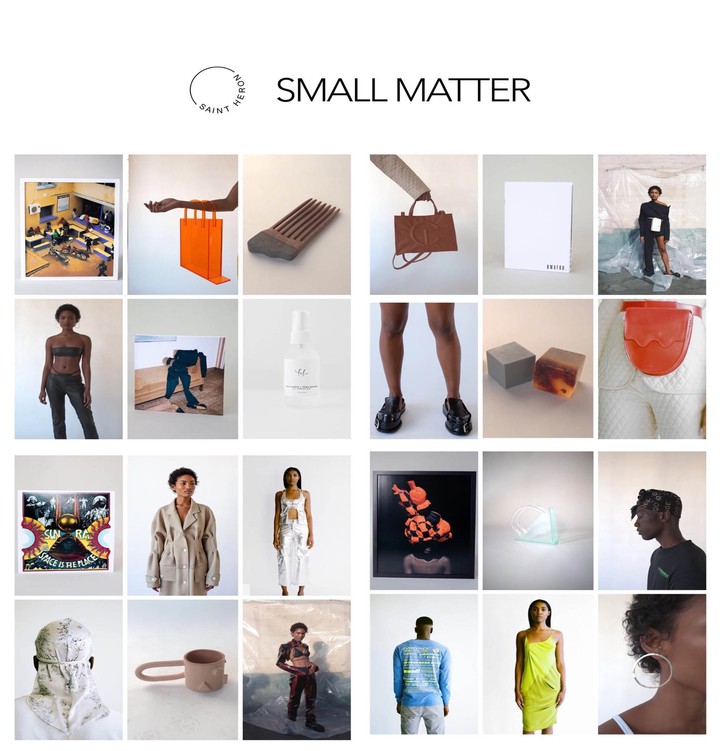 Solange Knowles founded Saint Heron back in 2013 with the intention of "building the community that we wish to see exist" through engagement with music, art, and collaboration. Since then, said community has grown exponentially, with Solange and co-curator Armina Mussa having worked on original installations that put intersectional culture front and centre at art institutions like Afropunk, Pitchfork Music Festival, The Met, and The Whitney Museum.
Exciting news for Saint Heron fans! To celebrate their five year anniversary, they have launched not just a dossier but also a creative art space, concept gallery and shop called Small Matter, which boasts work from a rotating stream of creators from the Saint Heron community.
"Our content will reflect this change but our core staples and features — Jams of The Month, Roll Back Say That, and The List — will remain in full effect!" their editors announced via Instagram. "We launch with incredible contributions from Junglepussy and Tyler, The Creator. We are also excited about our fall lineup of features on artist, artisans, stories, writers, and designers we believe are the past, present, and future disciples aligned with the revolution of the places where art can take us!" Exciting times indeed. Watch this special space.
This article originally appeared on i-D UK.
Tagged: