Moses wears coat Givenchy.
moses sumney on aromanticsm: the lack of romantic attraction to others
Moses Sumney has forged a career out of questioning society's obsession with falling in love. With his second studio album on the horizon, we caught up with the 28-year-old to chat music, politics, and finding the one.
|
08 November 2018, 8:00am
Moses wears coat Givenchy.
This article originally appeared in i-D's The Superstar Issue, no. 354, Winter 2018
Sitting on a velvet sofa in front of gilded frames in the lobby of his hotel, Moses Sumney looks regal. On what would normally be an unremarkable Friday afternoon, there's a jarring mix of noises: chatter, tapping of laptops and the distant sound of 250,000 protesters lining the Soho streets, rallying against Donald Trump's UK visit. "I'm trying to get away from you!" Moses shouts at Trump out of the window. "Can't you just go away?!"
He has been rid of Trump -- geographically at least -- for a while. Moses landed in the UK the day before we meet, off the back of a number of European festival dates. Tomorrow he'll head back to Europe for more festivals and headline shows. Given the backdrop to our interview, it's hard not to talk politics, but Moses is wary about what it means when a public figure speaks up. "It's great that people are more knowledgeable, more engaged, but I think we need to push it further," he says. "If we get trapped in the cloak of commercializing protest then it can become soft, and we need to be delivering some pretty hard blows, both to the system and to ourselves."
Despite being cautious, Moses is far from passive. This summer, he pulled out of the Montreal Jazz Festival after learning that SLAV -- a controversial play with white actors performing slave songs -- was also on the line-up. The story got picked up by several major news outlets, but he hasn't spoken about it until today. "I didn't want to be in the news because of race, it wasn't interesting to me, it's not what I do," he says. "I could see where things were going, I could have capitalized on that moment but then I'd have been the guy who went viral for this very specific thing."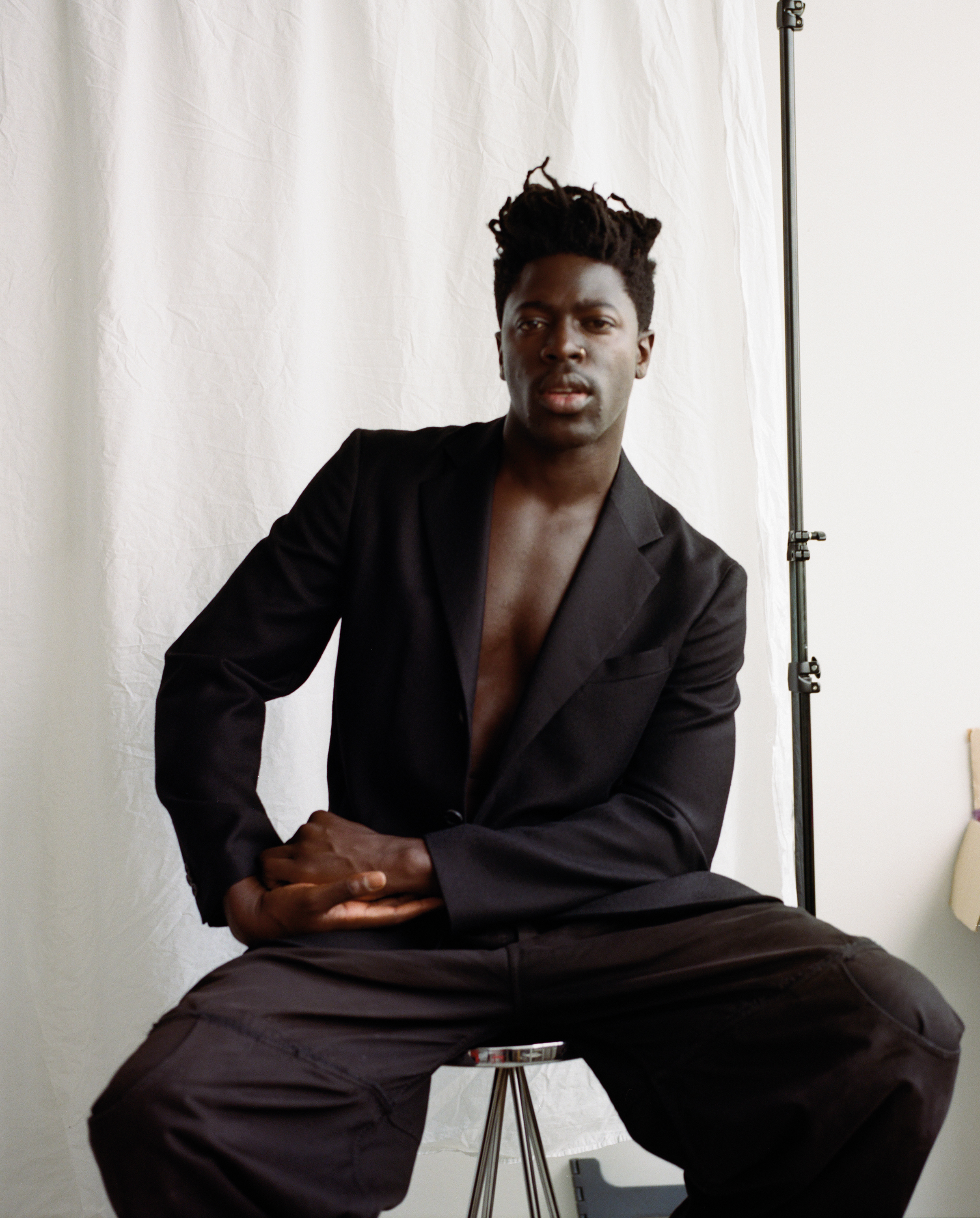 Instead, he posted an explanation online and spoke to the organizers, who apologized, admitting that booking SLAV was wrong. "I thanked them, but I said, 'unless you do it publicly, I'm not going to play'. That was the first time I'd really used my voice or my position to take a stand on something." Days after pulling out, festival organizers caved under pressure and finally cancelled the remaining SLAV performances. "It was really empowering to realize that it's good to be vocal, that it can make some sort of difference somewhere."
Speaking out doesn't come naturally to Moses, who describes himself as an "outsider". Born in San Bernardino, California, he moved with his parents back to their native Ghana when he was 10, before returning to the States as a teenager. Moving three times by the age of 16 took its toll. "Uprooting in the middle of my childhood was hard, especially being somewhere where people speak a different language and there's a different set of cultural rules. I never fully acclimated, I hated it at first. In Africa I was always 'the American kid', in America I'm this kid from Africa." Back in the US for a second time, Moses attended school for two years before studying creative writing at UCLA. "The goths and emo kids were my only friends, the kids who wore chains and who everyone thought were weird. They got me into Evanescence, who I'm still really obsessed with to this day -- praise be Amy Lee! Then in my second semester I joined the choir and that changed everything. I only had choir friends from then on."
"Uprooting in the middle of my childhood was hard, especially being somewhere where people speak a different language and there's a different set of cultural rules. In Africa I was always 'the American kid,' in America I'm this kid from Africa."
Despite secretly penning songs since he was 12, it wasn't until college that music began to fall into place. "At UCLA I joined an indie rock band with people from my dorm. I stalked the jazz kids. I studied writing. I'd perform on campus three or four times a week, either solo or in this acapella group... I was going for it as hard as possible." His unwavering determination paid off, and Moses was soon able to self-release his first EP, Mid-City Island, and swap the college circuit for countrywide tours. When asked what gave him the confidence to finally pursue music, he lets out a laugh. "Oh it wasn't about confidence, it was desperation! Music was the only thing I cared about. If I didn't do it I would die -- that's how I felt."
In the summer of 2014 Moses began work on his debut album and stumbled on a term that resonated with the way he'd been feeling. Aromantic: someone who doesn't experience romantic attraction. "I was doing some self-diagnosis type shit," he says with a grin. "I was wondering why every time I dated someone it felt a bit hollow. I'd have these really intense… not relationships... but things, where I cared deeply for someone, but always felt like there was one last piece missing: being in love. I started to wonder what love even means?"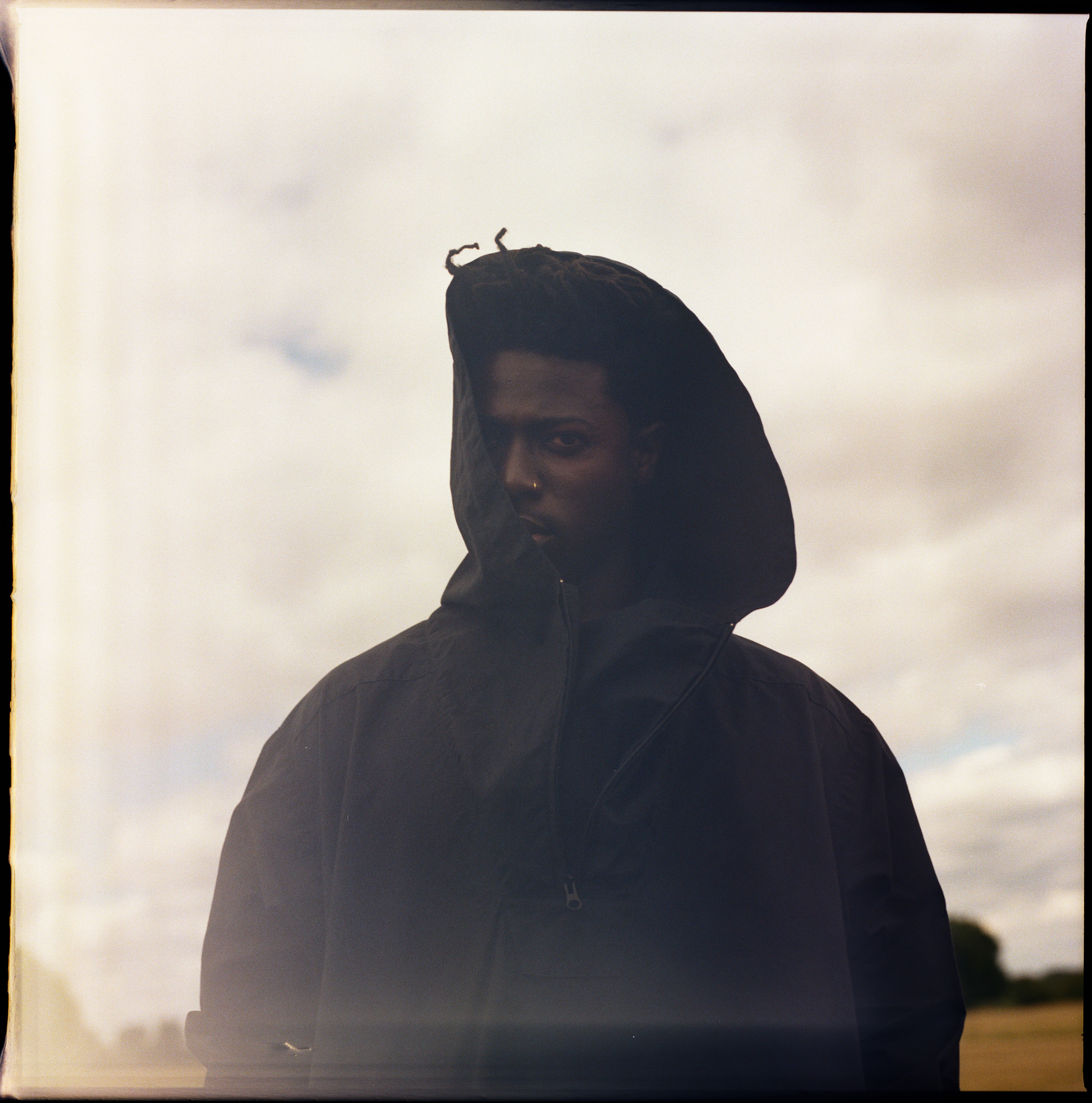 Aromanticism became the title for the album, a body of work that subverts the traditional blacks-and-whites of the love song and asks the listener to consider the grey spaces in between instead. "I definitely believe in love, it would be dishonest to say I don't," Moses clarifies, "but I think there's different types of love, familial, platonic, romantic… I believe they all exist but I don't believe that everyone will get to experience them, and that's where I have the issue: the social pressure to declare that you're 'in love', even when you might not be, just to feel validated."
A month later, autumn's drawing in and Moses' focus is fully on his sophomore record. He's just dropped the single "Rank and File" along with a stirring and powerful live video, shot in one take. Alone in a dark room, it features him with only a loop pedal and microphone, chanting, whispering and singing in a shiver-inducing performance. His range is nothing short of mind-blowing as he seamlessly layers fluttering falsettos over groaning whispers. The single is taken from his latest EP, Black in Deep Red, 2014, a project ignited by the first and last time he attended a protest four years ago, after a grand jury decided not to charge the offending officer in the Mike Brown murder. "I felt like a camouflaged outsider," he remembers. "Like an anthropologist performing a study amongst his own kind. I took to the mountains soon after that and wrote these songs, wondering if power was a transferable device that could change hands through the vocalizing of unrest." Turns out, yes. This concise body of work, at least, certainly does the job. Moses talks about his new work in riddles. "I want to make something loud, more abrasive, but with quieter moments too. I don't want to do the same thing twice. I want to make something extreme this time round."
While working on his enigmatic second album, Moses has also been making waves in the fashion industry. This year he performed at the Met Gala, sat front row at Virgil Abloh's debut Louis Vuitton show and counts Gucci's Alessandro Michele and Calvin Klein's Raf Simons as fans. In September he performed at Telfar's spring/summer 19 show, joining the labels carefully selected crew of boundary pushing musicians alongside Dev Hynes, Kelsey Lu and Kelela. "I love clothes, I've always wanted to enter the fashion world," he says, before adding, "It's great to see more dark-skinned men in those places, and I'm really excited to push that." Chances are he will: when Moses speaks out, action tends to follow.
Credits
---
Photography Ekua King
Styling Louis Prier Tisdall
Hair Nathan Bury. Make-up Lindsay Low using MAC Cosmetics.
This article originally appeared on i-D UK.