Photography courtesy Ganni
five very important things you might like to know about ganni
Fresh from the debut of their spring/summer 18 collection, we caught up with Ditte and Nicolaj, the husband and wife duo behind Copenhagen's chicest brand.
Photography courtesy Ganni
Danish duo Ditte Reffstrup and Nicolaj Reffstrup first met at a party. Have you seen these guys dance? No table top or outdoor garden space is left untouched when these two want to party.
The yin to each other's yang, first they fell in love, next they fell into business. Although in 2009, when they took over fashion brand GANNI, it was more as a favour to their friend who ran a gallery but made cashmere knits on the side. With Ditte acting as the brand's creative genius and Nicolaj as the business brains behind the scenes, it was a marriage of opposites. Eight years on and today GANNI is stocked in over 400 of the world's finest retailers, as well as having 18 of its own concept stores across Denmark, Norway and Sweden. And it's about so much more than just cashmere.
Bored of the two predominant styles visible in their hometown of Copenhagen -- boho chic on one end of the spectrum and stereotypical Scandi minimalism on the other -- Ditte and Nicolaj decided to take matters into their own hands, and come up with their own aesthetic. Cue splashes of bright, bold colour; cosy, comfy knits; dramatic contrasts, playful patterns, and whimsical slogan T-shirts.
"GANNI is playful, confident, uncomplicated and sexy at the same time", Nicolaj explains. "Our DNA lies within the contrasts, and we like to give our design some edge by adding an element of surprise. To us design isn't an intellectual exercise; it's a gut feeling. If our hearts aren't in it, it's not going to happen." "The GANNI woman can be everyone," Ditte adds. "It's all about feeling comfortable in your own skin and trusting your gut-feeling. The GANNI woman is confident, has a playful and easygoing approach to fashion, and has a certain effortlessness about her. She believes that appearance starts with personality and attitude, not clothes per se. She isn't afraid to have fun, and mix things up a bit! We find inspiration in the bold girls of Copenhagen and around the world."
Basically we love GANNI and we know you'll love them too. So here are five lovely things you might like to know about them.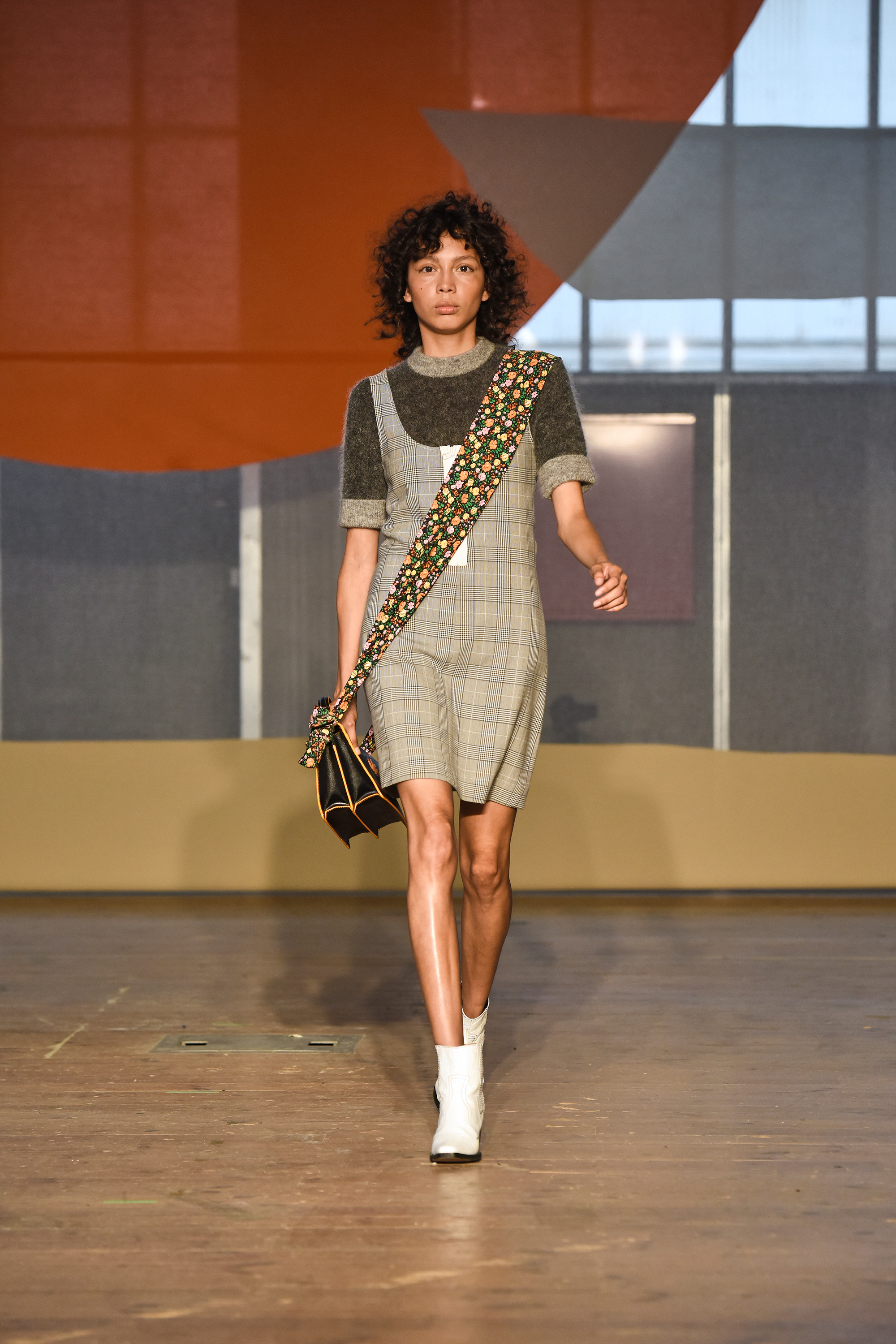 1. Growing up, neither of them were particularly into fashion. In fact they were much more into sport...
Ditte: When I was younger, I actually wanted to be a professional footballer!
Nicolaj: As a kid I was playing handball because the other kids did and reading every book I could get my hands on although most other kids didn't.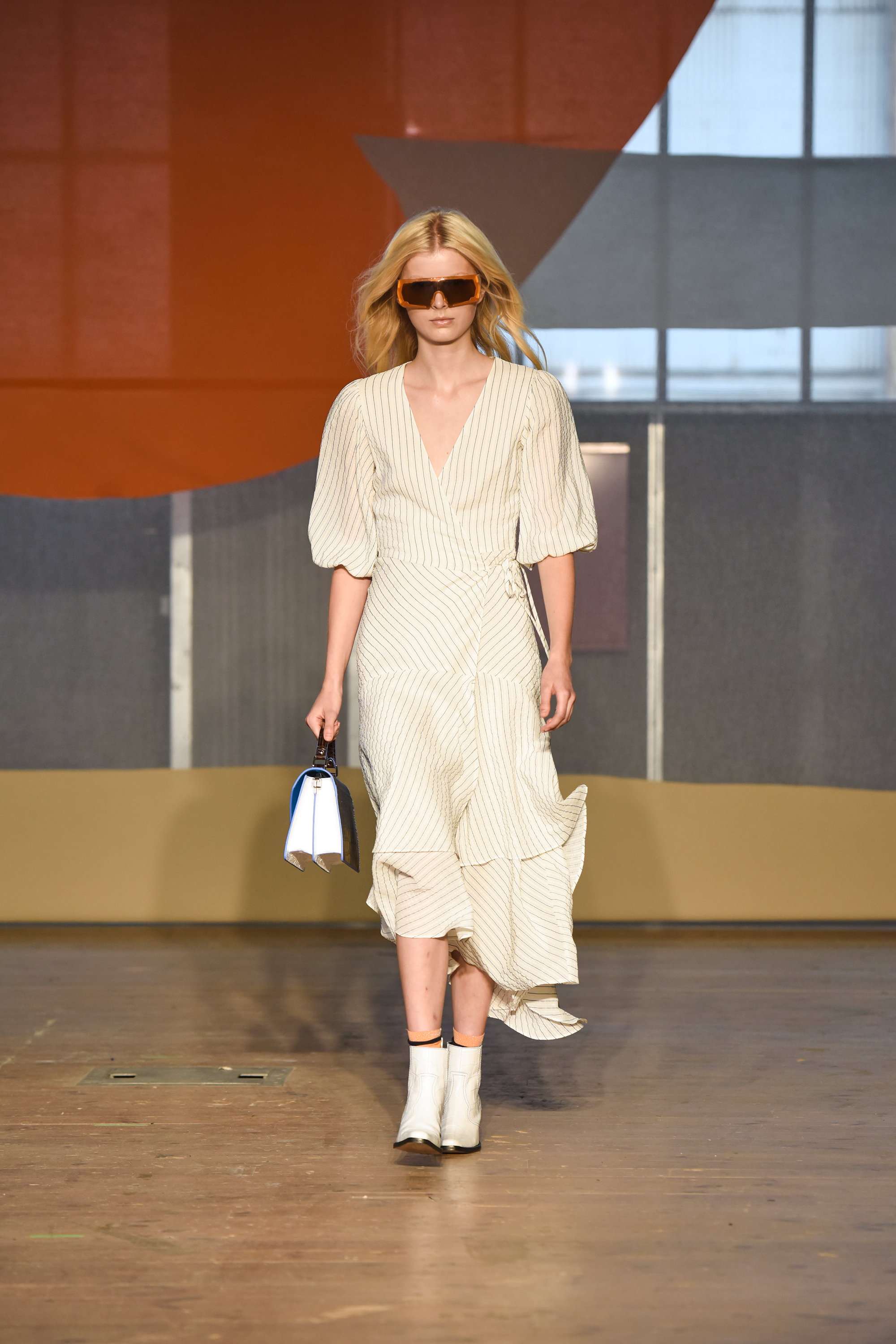 2. That said, they were quite partial to a bit of fancy dress...
Ditte: As a young child, I loved to play "fashion shop" in my room and created outfits for my entire family. Despite growing up in a gloomy fishing town, I looked pretty flamboyant in the schoolyard, and when others wore pretty dresses I looked like Bananarama.
Nicolaj: I spent the 80s trying to get my hands on the perfect handball outfit, from headband to jumpsuit to knee length striped socks.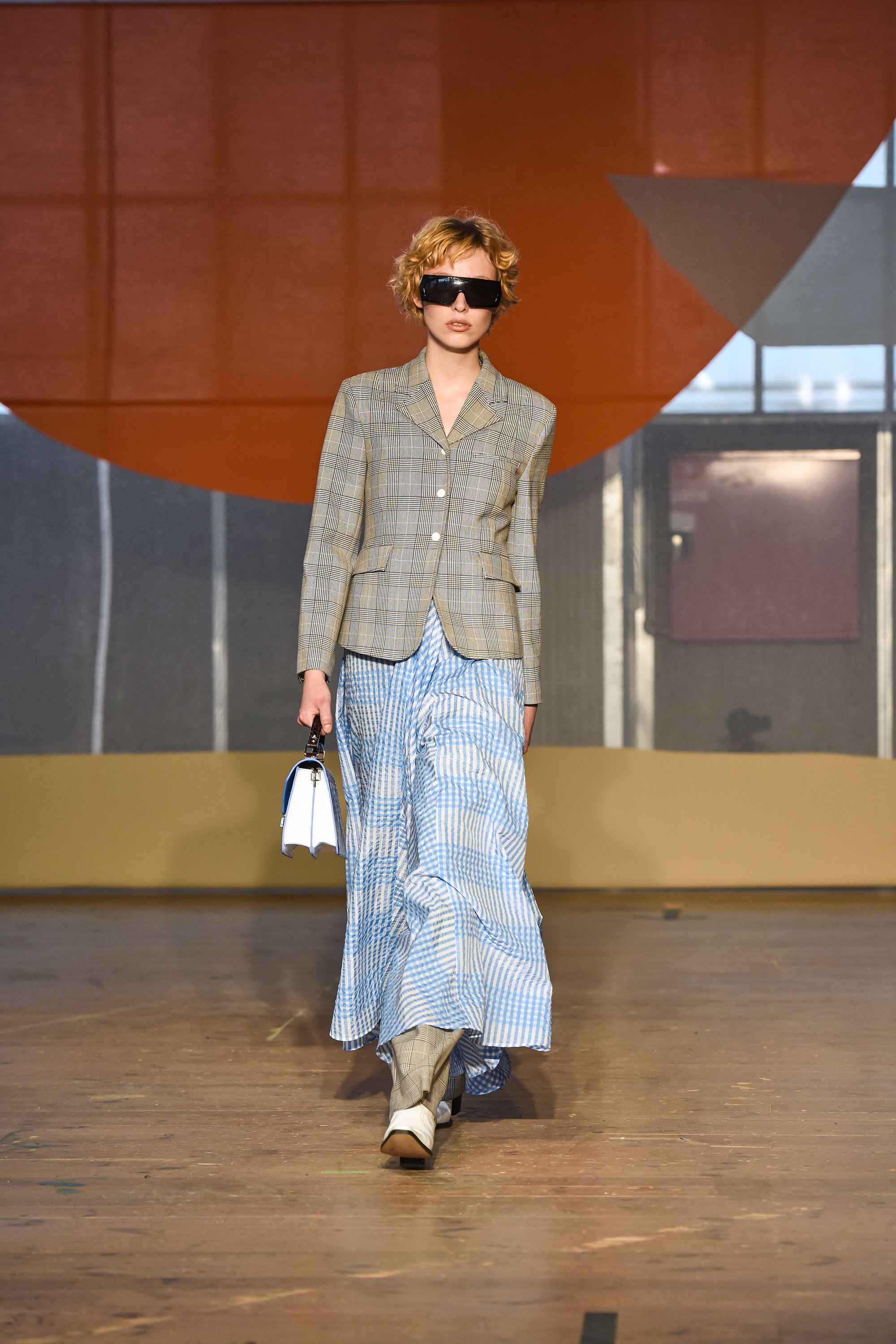 3. They met at a party, duh!
Ditte: We both party hard and love to dance so that was a promising start. We went to the movies the day after, and actually became a couple straight away. Seven months later we got married. We were totally in love, and didn't tell anyone. To be honest I checked out the price of a divorce before we tied the knot, just in case. It was cheap and you could apply for it online, so I figured, why not!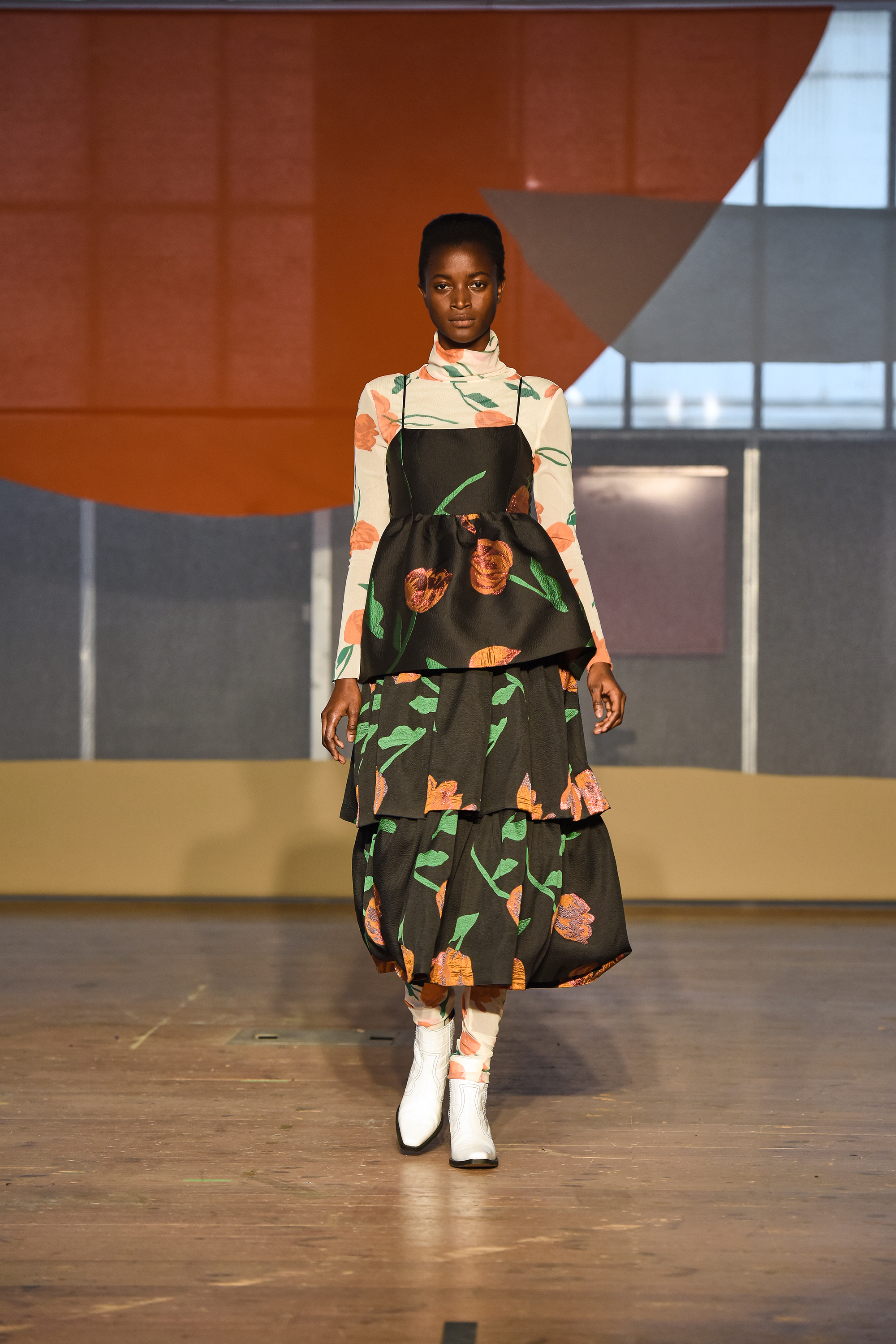 4. First impressions were somewhat mixed…
Nicolaj: My first impression of Ditte was that she was a bit crazy, but in a charming way. She was dancing like a maniac the night we met, and I found it quite fascinating. I was drawn to her instantly. She was pretty rock 'n' roll, and wearing a beautiful vintage green dress.
Ditte: Actually my first impression of Nicolaj was that he wasn't really my type. At the time I was very much into musicians, I had just dated a rapper, and I was very much into this scene. Nicolaj was different. He was wearing a nice shirt and looked more business-like than I was used to, which somehow intrigued me. I remember I noticed he was pretty tall, and that he looked like a very young Val Kilmer. I thought he was a stud.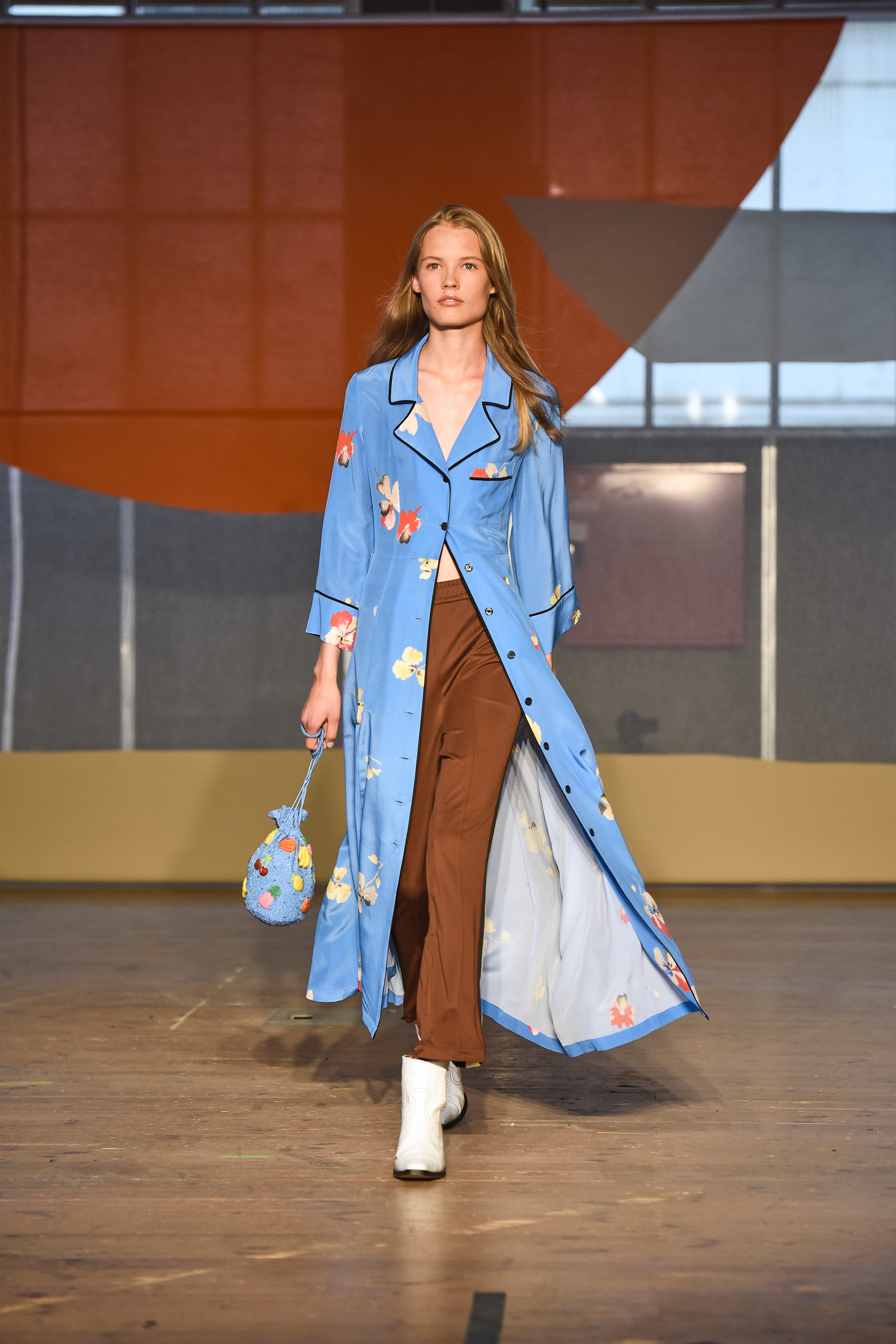 5. Nearly 20 years on and they're still very much in love...
Nicolaj: The best thing about working in fashion is that I work with my wife that I admire and love to death every day.
Tagged: