listen to chloe x halle's acoustic cover of cardi b's "bodak yellow"
The Parkwood protégés put a soaring spin on the summer banger.
|
12 September 2017, 5:30pm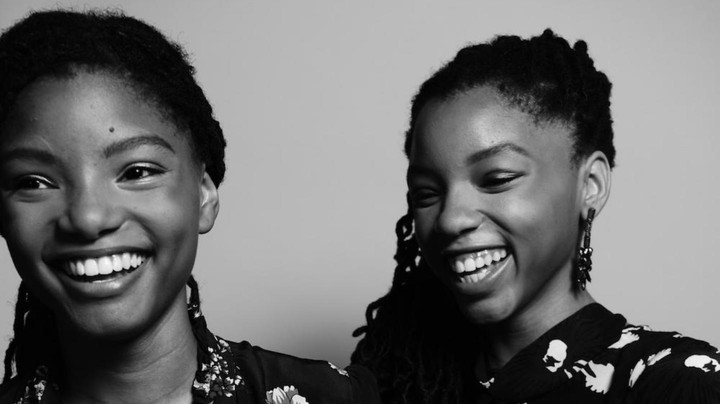 Image courtesy Chloe x Halle.
Like everyone with ears and a social life or an internet connection, Chloe x Halle can't get "Bodak Yellow" out of their heads. Cardi B's breakout mega-hit has been everywhere since she unleashed it at the beginning of summer, earning the charismatic Love & Hip-Hop star the title of chart-topping rapper (the song now sits at #2 on the Billboard Hot 100).
"Bodak Yellow" has now been given a gorgeous acoustic remake courtesy of teen cover queens Chloe x Halle. The Parkwood Entertainment signees uploaded a short Instagram video of their G-rated version, featuring LOL lyrical revisions such as "Little witch, you can't F with me" and "You a worker beeeeeee." Chloe x Halle put a similar spin on Kendrick Lamar's "HUMBLE." earlier this year, and of course it was their incredible a cappella cover of Beyoncé's "Pretty Hurts" that got them picked up by her label in the first place. Check out Chloe x Halle's Cardi B remix below and read our interview with the Gen Z powerhouses here.