Photography Mitchell Sams
sex, death and david attenborough at christopher kane spring/summer 19
The national treasure narrated the Scottish designer's exploration of sex, nature and death this season.
|
18 September 2018, 10:43am
Photography Mitchell Sams
On a gorgeous, sunny mid-autumn day Christopher Kane plunged us deep under the Tate Modern's still new-ish Blavatnik Building, and down into the cool darkness of their Tanks space, for his spring/summer 19 collection. The large circular concrete silos, that used to house oil when the Tate was still the Bankside Power Station, provided a perfect backdrop for this powerful collection.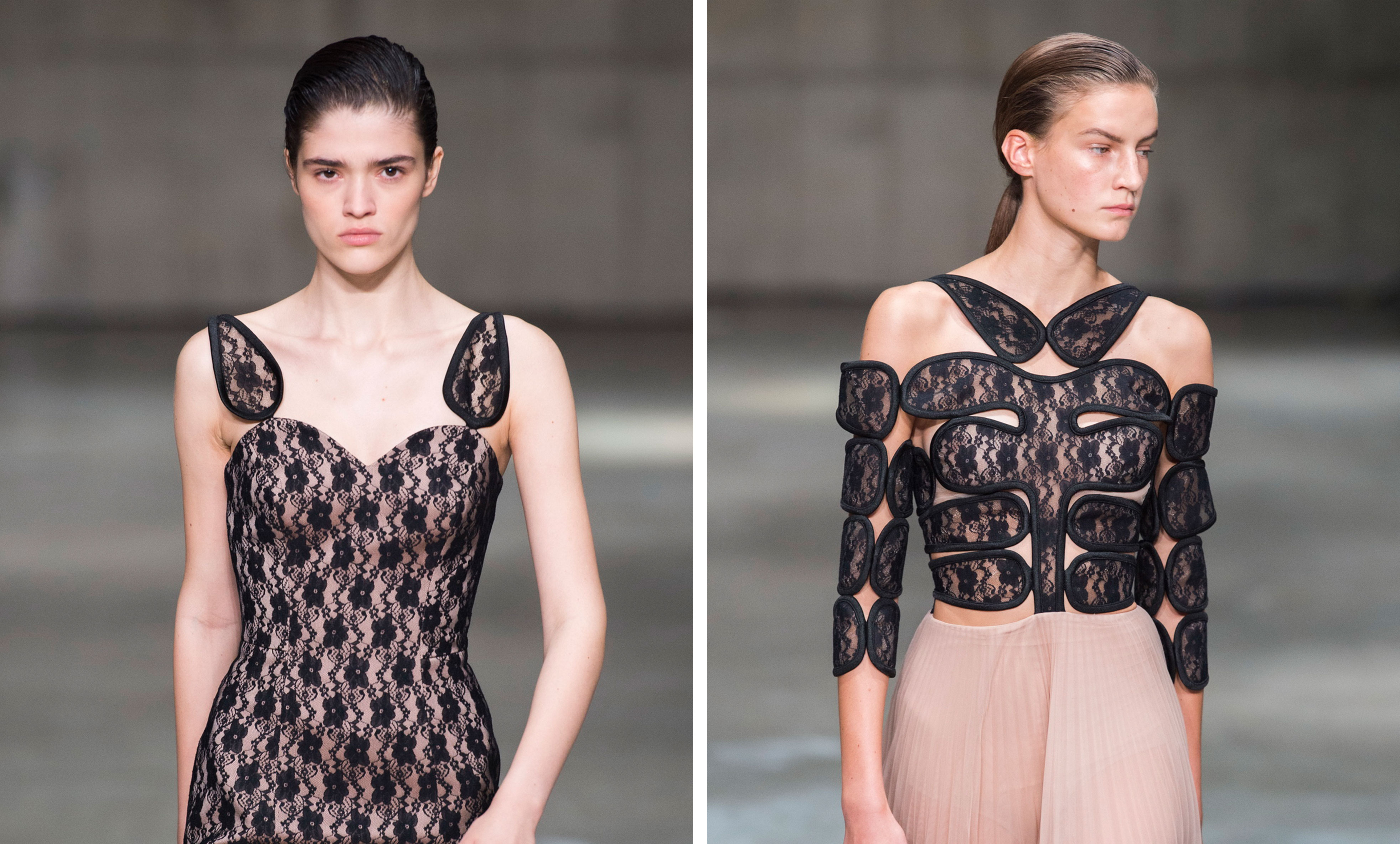 After a five year partnership with French luxury conglomerate Kering, Christopher is attempting to buy back the 51% stake the company own in his brand. Would this collection be a flexing of that rediscovered independence? The staking a claim for creative freedom? No. Instead the designer seamlessly carried on from his last two collections. Last season, his collection, titled The Joy Of Sex, explored, well, just that. Spring/summer 18 took the British establishment's favorite suburban brothel keeper Cynthia Payne as its inspiration.
This struck darker tones. It was not so much the joy of sex but sex and death. The soundtrack boomed out an industrial 4/4 techno beat reminiscent of many hedonistic nightclubs. Except for the fact that it was interspersed with the voice of David Attenborough talking dirty about the mating rituals of the animal kingdom and Marilyn Monroe on the perils of being a sex symbol. Sex in nature and sex in death.
There were two recurrent motifs throughout; one was the sexual cannibalism of the praying mantis, which came blazoned across garments from some of Christopher's own drawings. Another, a series of lacy C-Strings -- a more minimal take on the G-String -- that became tops and shoulder pads and accentuated everything from waists to shoes. It was a kinky rather than glamorous take on it all, with the way it played on textures, and the way it mixed powerful and imposing silhouettes with wide shoulders and barely there slips of fabrics.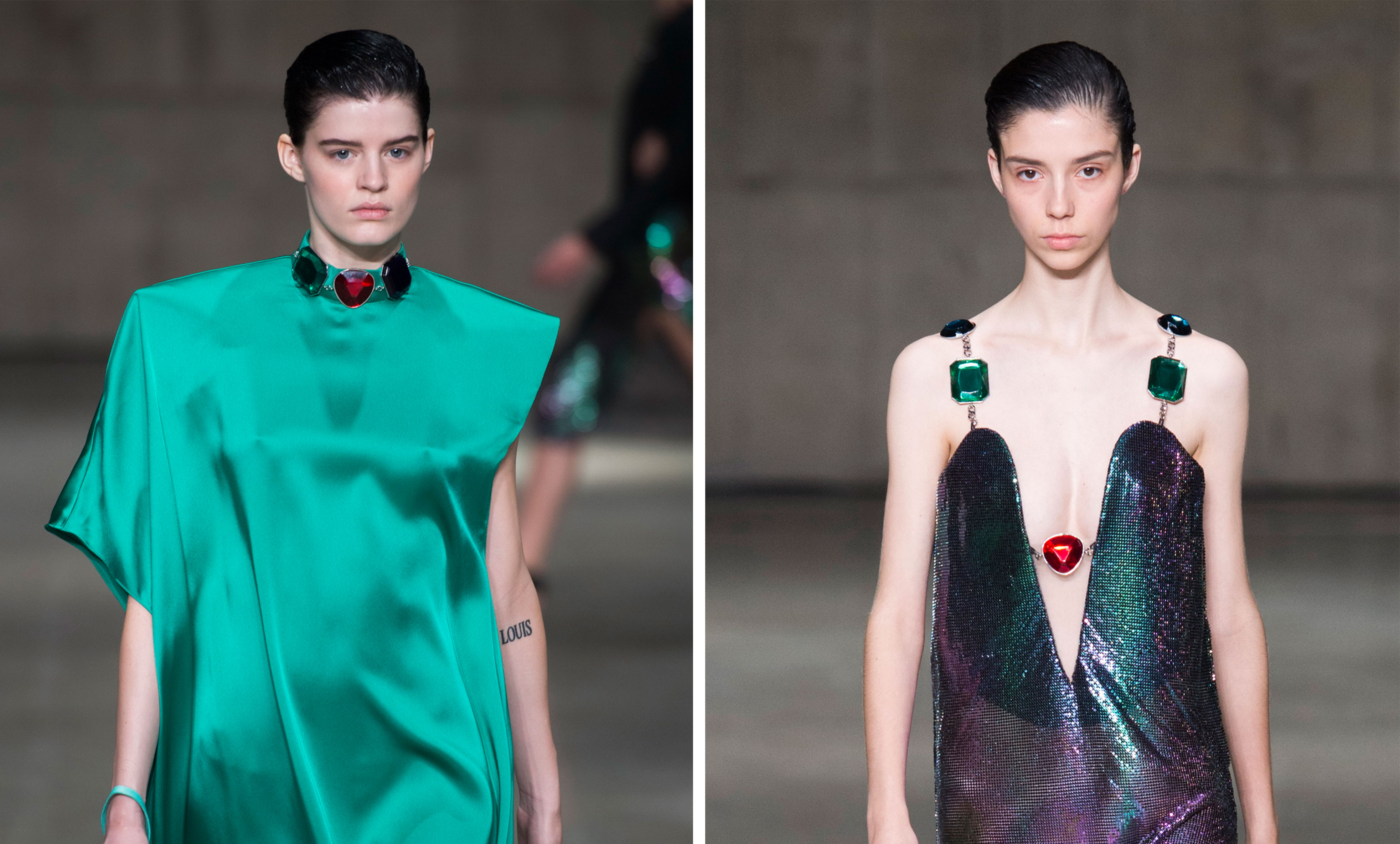 A rather boring take on it all might see this as a reaction to the age of #metoo -- Christopher Kane reclaiming the power of sexiness! Or at least, making sex joyful again! But he's always run his collection through with this stuff, and always intellectualized it and subverted it. It's never as obvious as sex as glamour, or powerful women powerfully dressing for their powerful selves.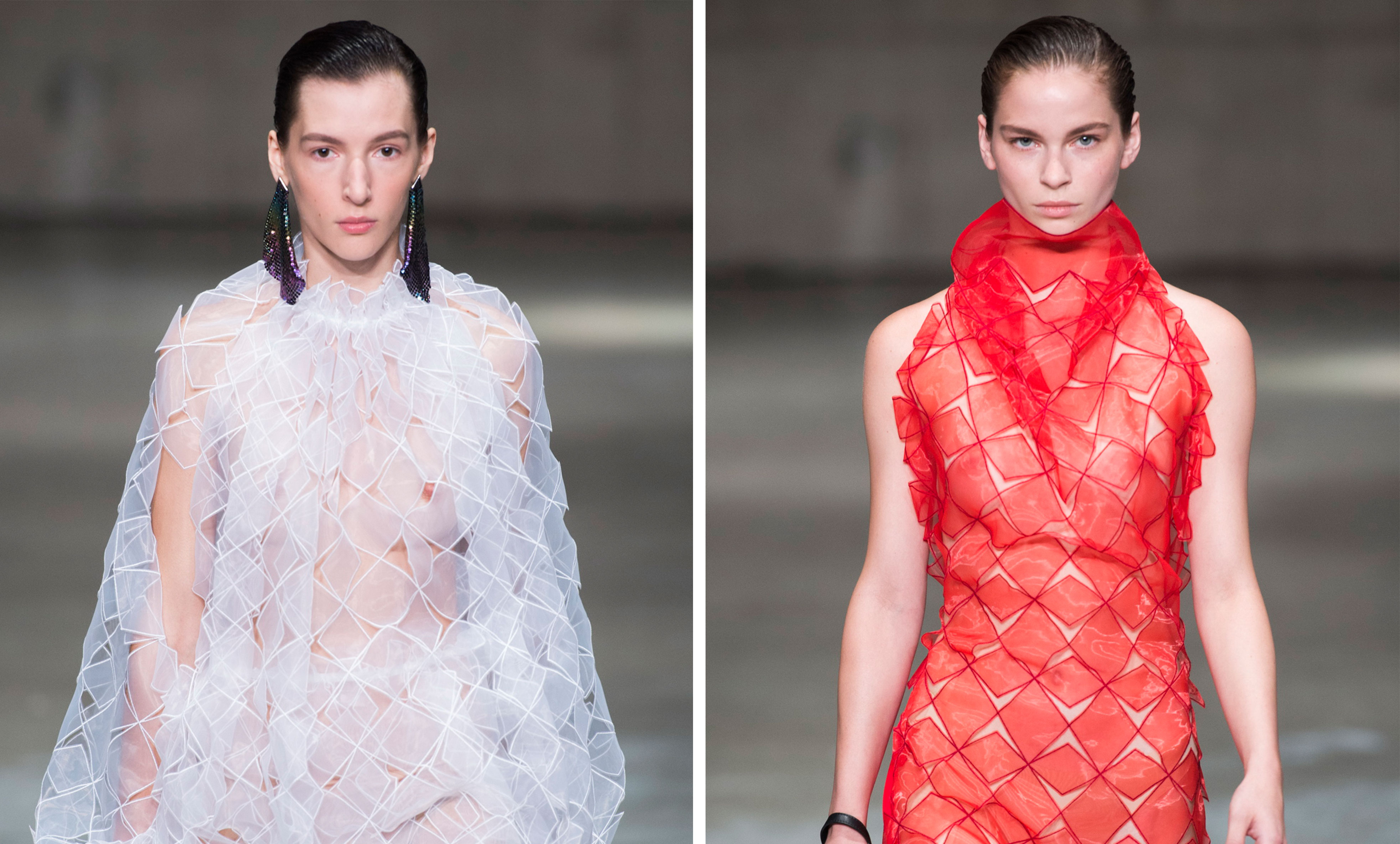 And here there was enough to confuse and complicate that surface meaning. Those sexual cannibalism t-shirts, for example, came long, covering up, much of it obscuring and abstracting the shape of the body. There were jeans and jewels, high necks and long sleeves and ankle length hemlines thrown in too. It made it all a lot more interesting.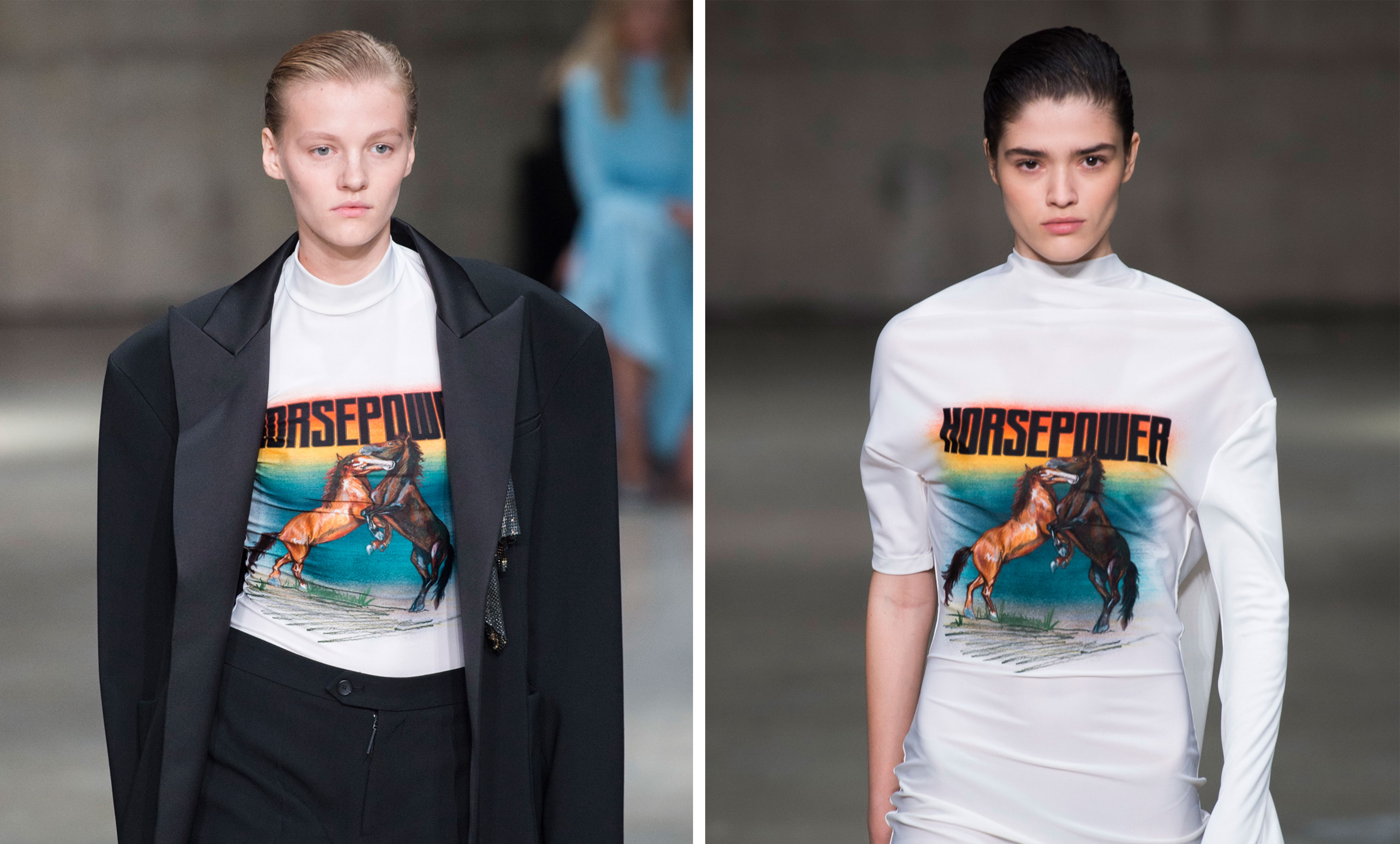 This article originally appeared on i-D UK.