how tierra whack is changing the game, one minute at a time
Setting the internet ablaze with her lightning freestyles, wit and rapturous laughter, Philadelphia's Tierra Whack is rap's most charming new name.
Tierra Whack's story originally appeared in i-D's The Post Truth Truth Issue, no. 357, Autumn 2019. Order your copy here.
Tierra Whack is lying in bed at home in Philadelphia, finding a few minutes to chat between episodes of The Story of God with Morgan Freeman. "I'm under the covers and I'm watching it on my iPad, but I paused it because I'm talking to you right now. I don't really have any clothes on either. Just like... socks."
Not that it's often that Tierra has time to relax at home and watch TV in bed these days. "We're super busy at the moment, I don't even get a chance to breathe sometimes," she says, before telling her publicist to "go back on mute", after he apologises for how much she has going on. "I don't even go to bars and clubs," she continues. "I was with Solange last night and she was trying to make me go to a strip club and I was like... 'I'm not going to a strip club'. Solange told me not to say that, 'I don't like to be in that environment' – that's what she told me to say."
Tierra fires through each question with the speed and precision of her celebrated freestyles. Punctuating many of her answers with rapturous laughter, Tierra is as every bit as idiosyncratic and charming as one might expect. Friends with Solange but favouring the comfort and quiet of her home, where she lives alone, the dichotomy between the two sides of the 23-year-old musician's life is present throughout the entire conversation.
Born and raised in Philadelphia, Tierra was a shy and academic child, who slowly found her voice as the class clown. She listened to the hip-hop and soul greats -- Lauryn Hill, Mary J Blige, Jay-Z -- and wrote poetry from a young age. By 14, she'd become known for freestyling her imaginative prose online. She'd spotted a local rap blog, We Run the Streets TV, on a street corner and, encouraged by her mother, offered the group a two-minute rap that left them audibly shocked.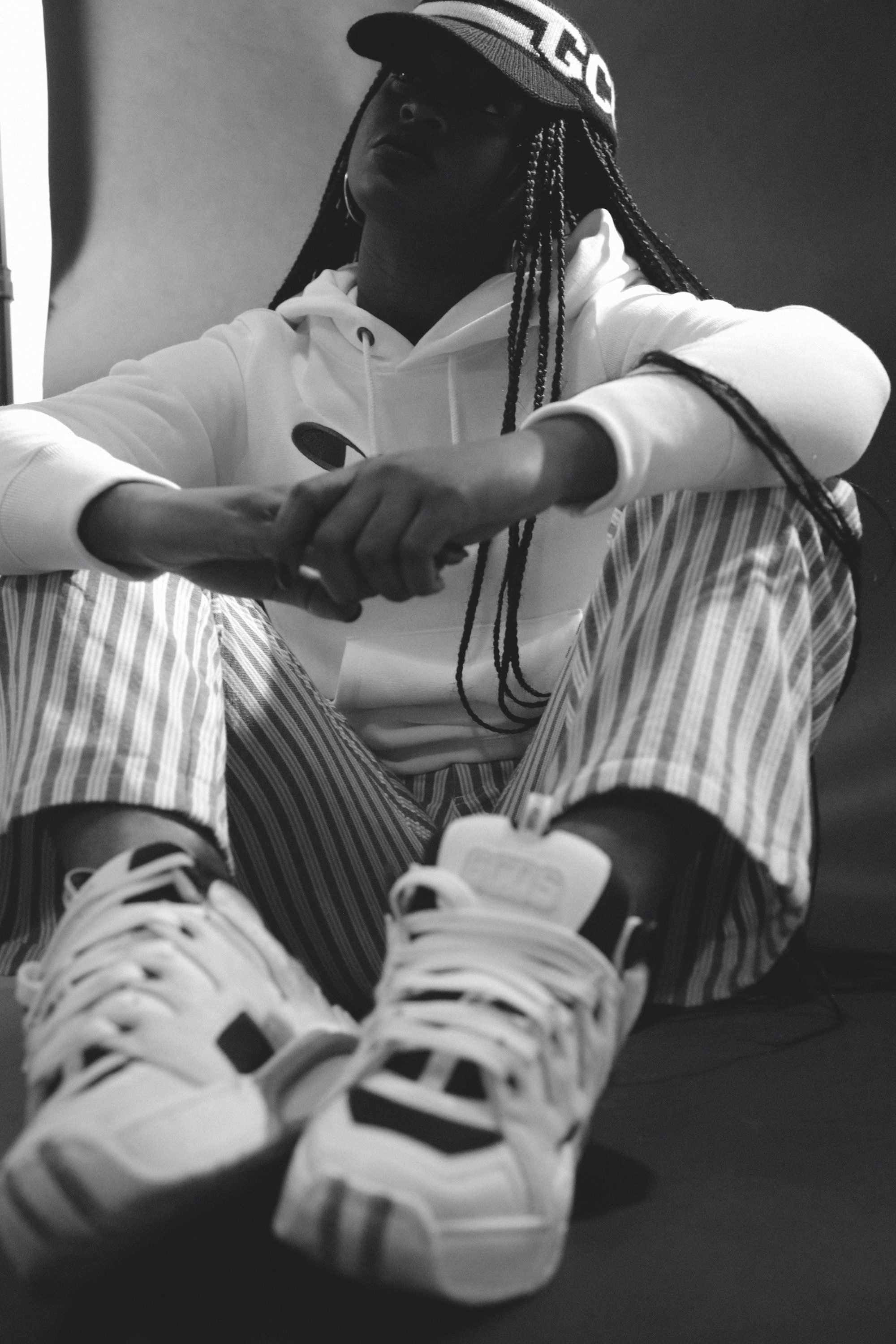 "That was my first time being on YouTube," she says. "I didn't have any previous content out before that, so when they put me up on YouTube, you know, I just got all these views out of nowhere and I was like, 'wow I can really do this'. That gave me the real push to take it seriously."
She and her mother left for Atlanta, Georgia, a little while after, where Tierra finished school before returning to Philadelphia. She released a number of tracks on Soundcloud throughout her teens, and the remaining online ones bear all the hallmarks of her signature flow and personality. By 2017, she'd dropped the moniker Dizzle Dizz for her own name and a year later released her debut album Whack World.
The album -- with its 15 tracks, each a minute long -- won immediate critical acclaim for its originality, razor-sharp wit and dexterous speed. At points contemplating heavy themes -- like the death of a close friend in "Pet Cemetery" -- with total ease, Whack World could never be defined simply by its absurdity. That's not to say Tierra's not at her most adroit when indulging her humorous side. "I like my paper, nice and crisp. Crispy clean and crisp and clean. For the dough, I go nuts like Krispy Kreme" she sings on standout track " Pretty Ugly". Though the sudden abruptness of tracks ending can be disconcerting – each one simply cutting off rather than blending into the next – the format of a 15-minute album allows her to offer an expansive look inside her mind, without a moment to lose focus. "With Whack World, I was in the studio all the time creating and I just wanted to give people a preview of all the different sides of me," she says. "I was a class clown, so I wanted to do something silly and funny. I can also be serious, I went through a lot growing up in Philly, y'know, so I wanted to be as real as possible. I'm not just one thing, I didn't want to put myself in a box, so that's why I created a world, a world of my own, and whoever decides to enter the world, they have to enter it at their own risk."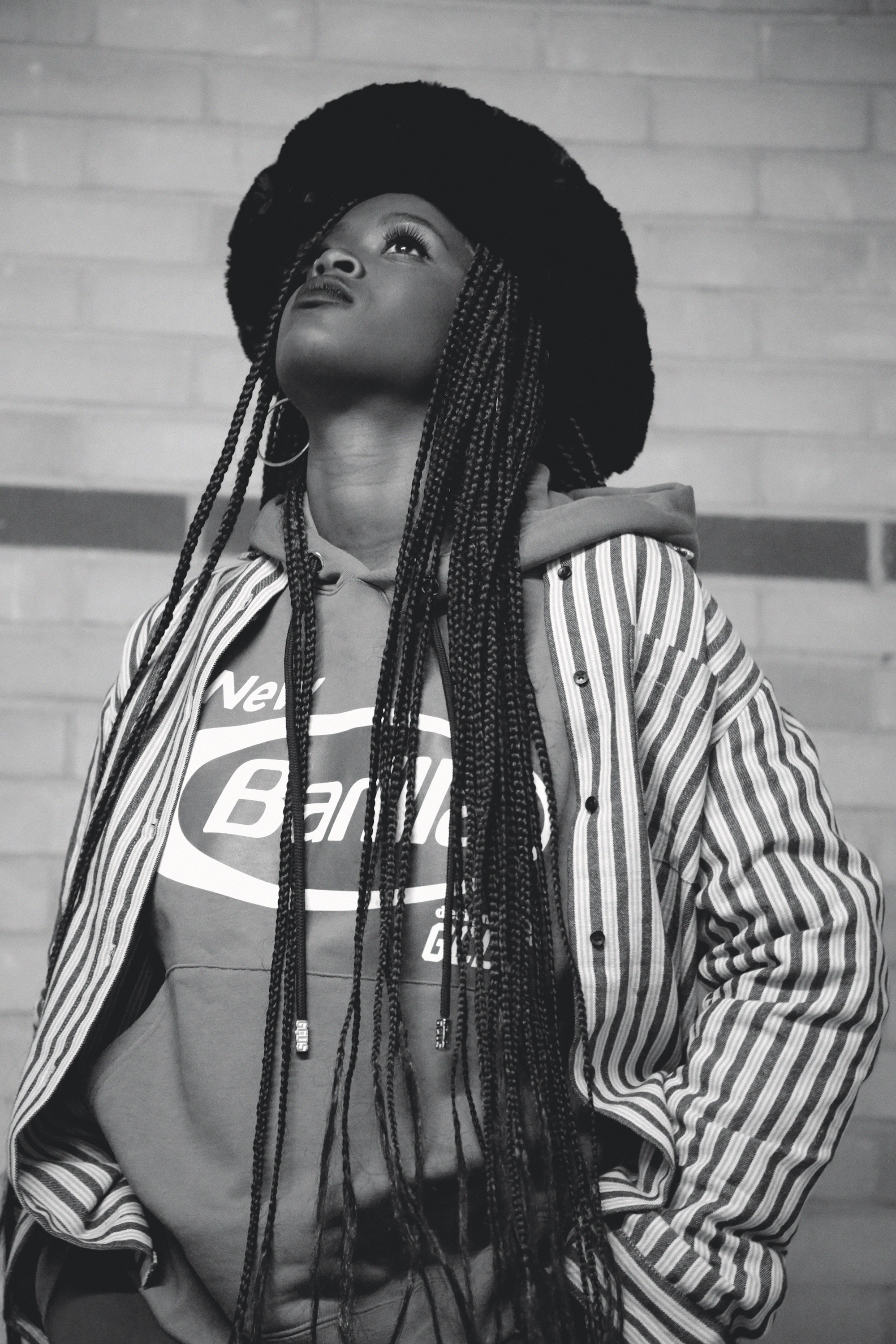 Though critics are keen to intellectualise the decision, the motivation was mostly borne out of an awareness that audiences are fickle, and that most people knew little of her before. "It's 15 songs and I'm a brand new artist… nobody wants to hear 15 songs, from a brand new artist, that are long," she says. "I wanted to keep it short and sweet, because it was basically like a demo. It's a taste of what I have to offer. It's like previews to movies. You can't put the whole movie out, you want people to go see it."
Tierra has since released a number of conventional-length singles -- all of which retain the eccentricity and singularity of the album; the praise has been copious. " Mumbo Jumbo", a track released back in 2017 that's sung completely illegibly -- as the name suggests -- garnered a Grammy nomination for its accompanying video. A freestyle posted on her Instagram was recently tweeted by Meek Mill, who labelled her the world's best female rapper. A freestyle performed on Tim Westwood's Capital Xtra show -- opening "Imagine being whack and not being me" -- went viral back in May and is sitting at three million views on Twitter as we speak.
Latest track Power is a collaboration with Beyoncé for her concept album, The Lion King: The Gift. "I heard that Beyoncé was a huge fan, I kept hearing she was a fan, and then she just finally asked me to do the song, so I said yes and we did the song and then it's out now," she says, laughing at the mention of any NDAs that could possibly be in place. "I forget all the time that I have a song with Beyoncé. My friends have to remind me. I just kind of live in my own world. I'm always floating, I'm high in a way. But not on drugs, on life."
Moments later Tierra is beckoned off the phone and our conversation is over almost as quickly as it would take to play through Whack World.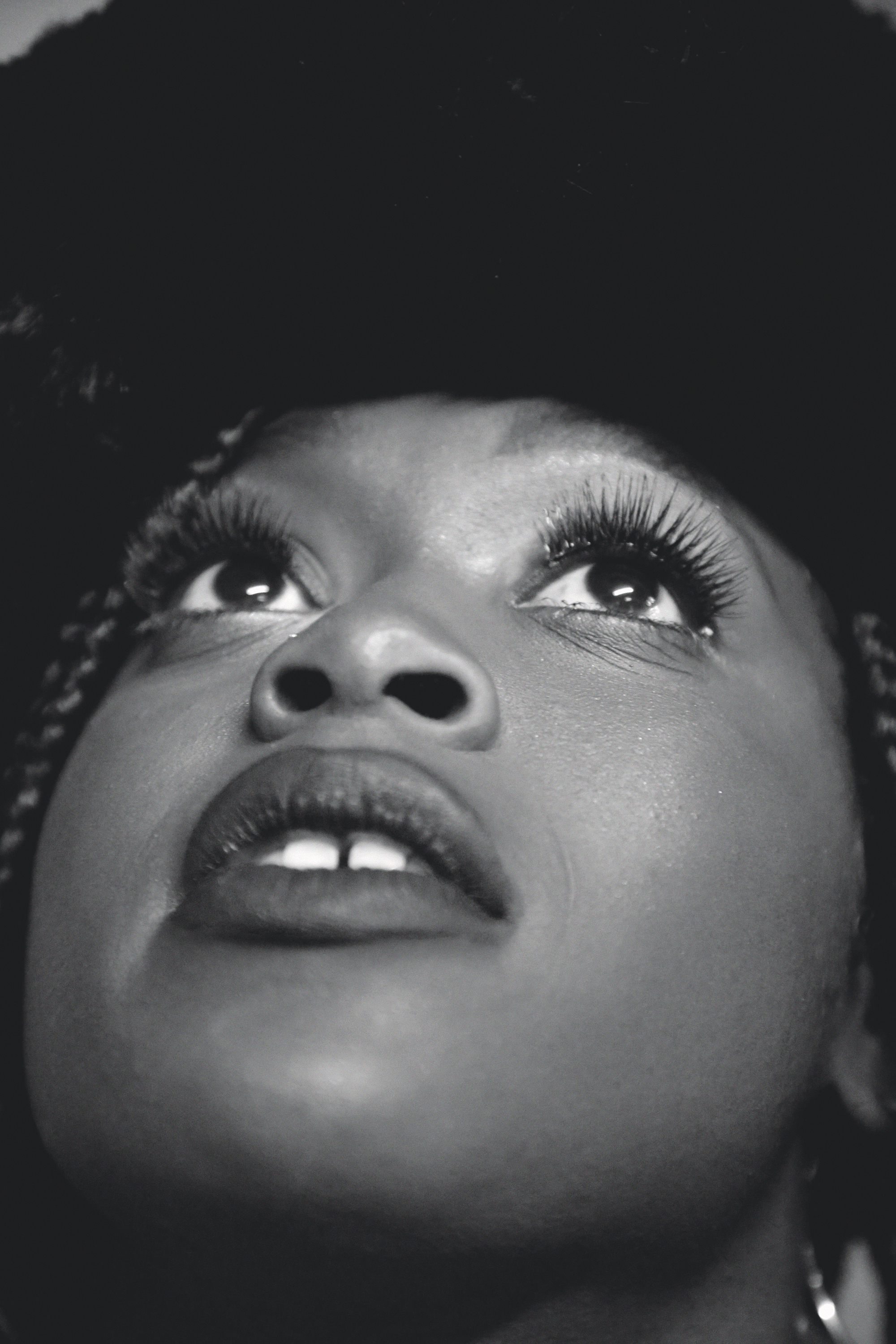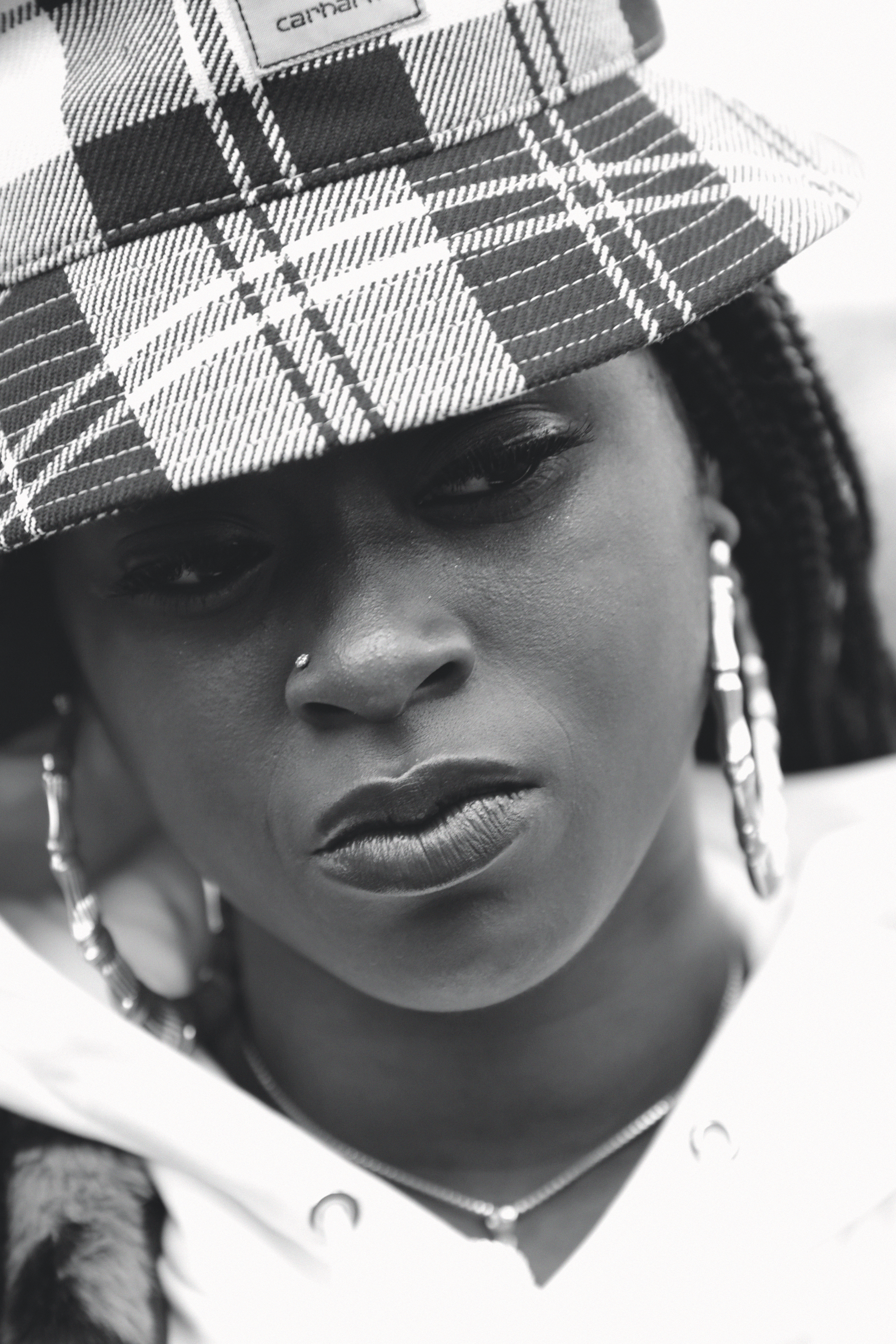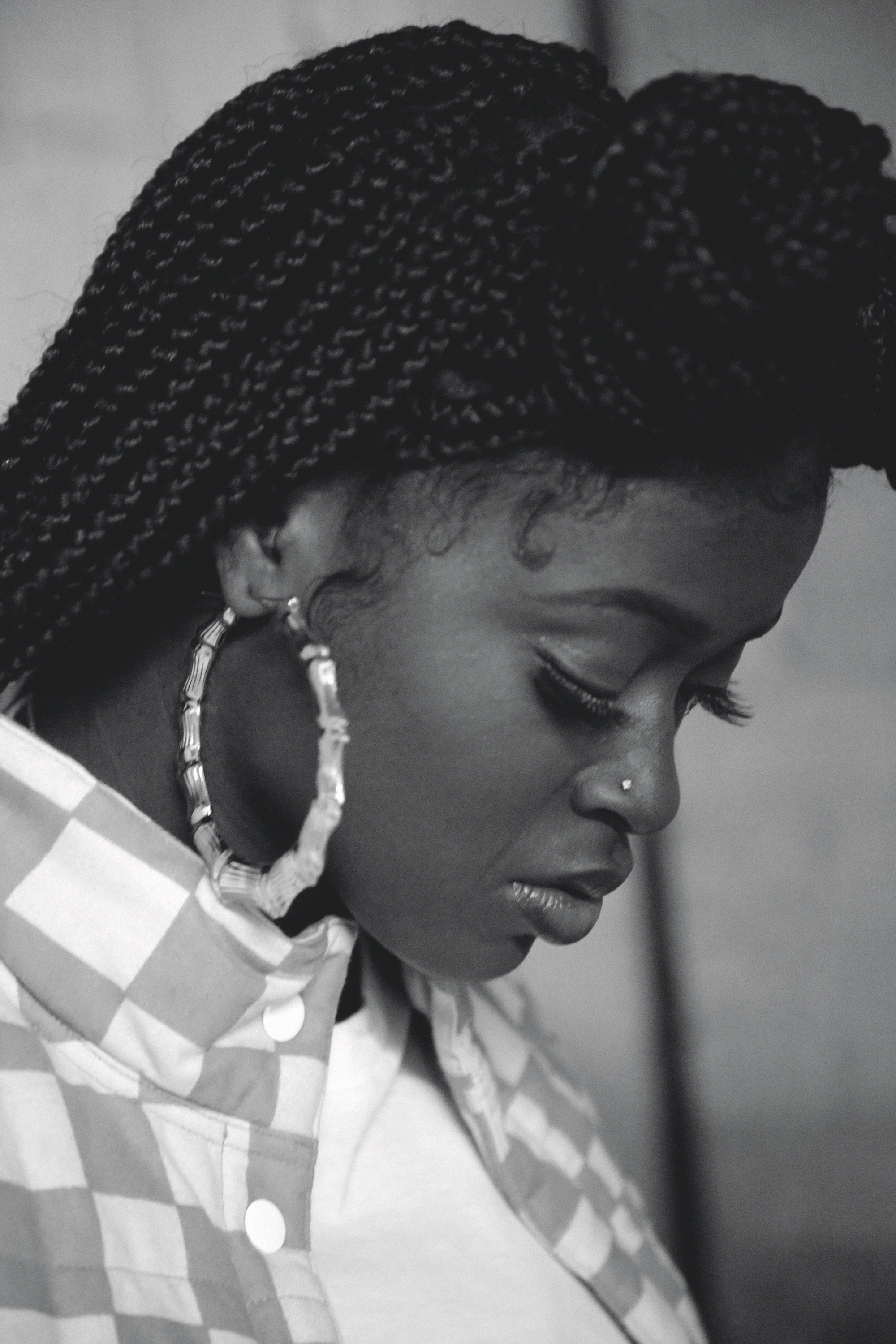 Credits
Photography Alina Negoita
Styling Rúben Moreira
Hair Nakia Hayward.
Make-up Camille Lawrence.
Nail technician Tinu Bello at One Represents using OPI.
Styling assistance Ruairi Horan.