Supriya Lele's designs speak their own hidden language
For the fourth cover of The Get Up Stand Up Issue, Supriya Lele offers us an exclusive look at her SS20 collection, worn by model of the moment Mona Tougaard.
|
21 November 2019, 1:00pm
Supriya Lele's story originally appeared in i-D's The Get Up Stand Up Issue, no. 358, Winter 2019. Order your copy here.
Ever since Portuguese explorer Vasco da Gama docked on the Keralan coast in 1498, India has been a font of inspiration for the Western world. Perhaps it's the vivid colours and spices, the tantrism of its religious philosophies, the sensual drape of the sari? Or maybe that's just a colonial mentality born of a plundered subcontinent? A subject of both fascination and fear, the India that we've seen presented in fashion contexts is that of batik-prints and gold-laden brides in crimson. We get barefoot hippies in ashrams and blue-faced Bollywood gods; bindis and nose rings at Coachella, splendid maharajas and landfill-strewn slumdogs.
Thank heavens, then, for Supriya Lele, the daughter of Indian doctors who settled in the West Midlands. The most refreshing quality of the designer's work is the preciousness and respect with which she handles references to her Indian heritage. It is not simply a recipe passed down from generation to generation, her creations are leitmotifs scrutinised and reinterpreted, examined and reconsidered through the eyes of someone as familiar with them as they are far removed. That paradox is the reality for so many British Asians, who make up almost five percent of Britain's population. Our heritage is a source of cultural schizophrenia — not quite brown enough and not quite a full English either. It's a liminal space, almost this but too much that.
For Supriya, every nod to her heritage is carefully considered. Often described as an Indian designer, she is actually just a very modern British one addressing the complexities of her heritage. Her approach isn't just a copy-and-paste collage, an ersatz photocopy of something exotic. It's far too emotional for that, too real. Instead, she prefers what she calls a "skeletal" approach. An Indian dupion silk in her latest collection, for instance, was bleached, distressed and printed upon before it made the cut — a perfect metaphor, if ever there was one. A woodblock-print sari that her mother gave her sits to one side in her London Bridge studio, waiting to be rethought, to become something new. "It's never about just looking at a picture of an artwork," she explains in her slight Brummie lilt.
Backstage, following her first standalone catwalk show at London Fashion Week in September, Supriya was overcome by floods of tears. She was emotional for obvious reasons but also proud of a collection she more or less made by herself. Rightfully so. It was polished, beautifully fitted and her beloved 90s-infused minimalism was so neatly transported to the modern day that the models were placing orders there and then.
It all hit home for her. In the short time since graduating from the Royal College of Art and launching her label, Supriya has not only become the bestselling womenswear brand in the basement at Dover Street Market — her feather-light sheer slips and sporty mesh shirting fly off the rails — but she has successfully filled the void between her idols Helmut Lang and Miuccia Prada.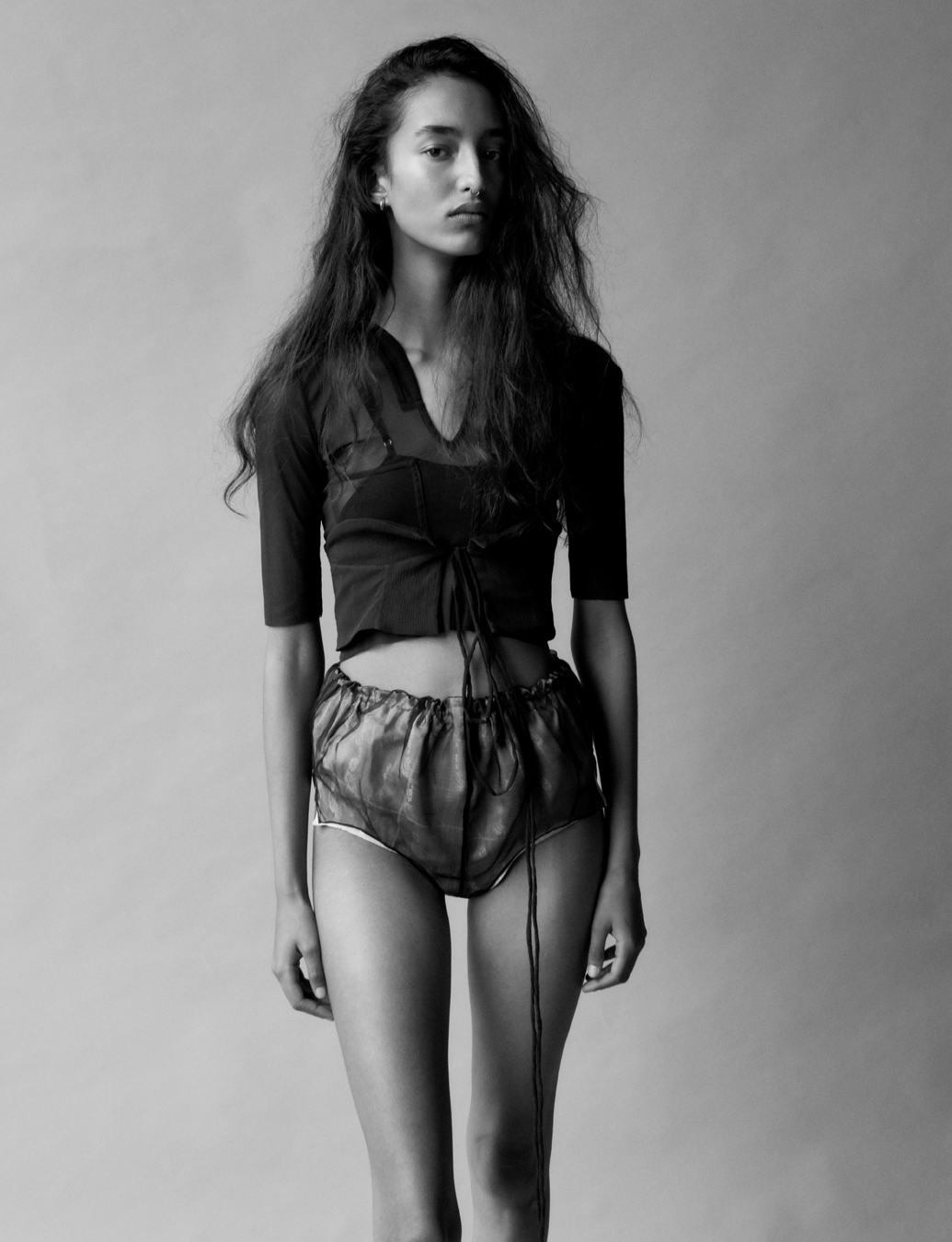 It struck a chord far beyond her. Like Supriya, most second- generation British Asians will hardly have leapt at the idea of having to wear traditional dress when growing up, the roti in their lunchboxes and Bollywood cassettes playing during school carpools. The desire was to be "normal" — in other words, white and English — and to be able to fit in and wear something modern, not the same over-beaded saris that aunties five times our age had worn their whole lives.
"I would never feel like myself in a sari," Supriya admits. "I'd put one on and think, 'How am I going to make this look cool? Or even like me?' You know, when you dress yourself and have your own wardrobe, your own personality really comes through. But with some of those pieces, they just are what they are. You suddenly don't know how to speak your own language as an individual."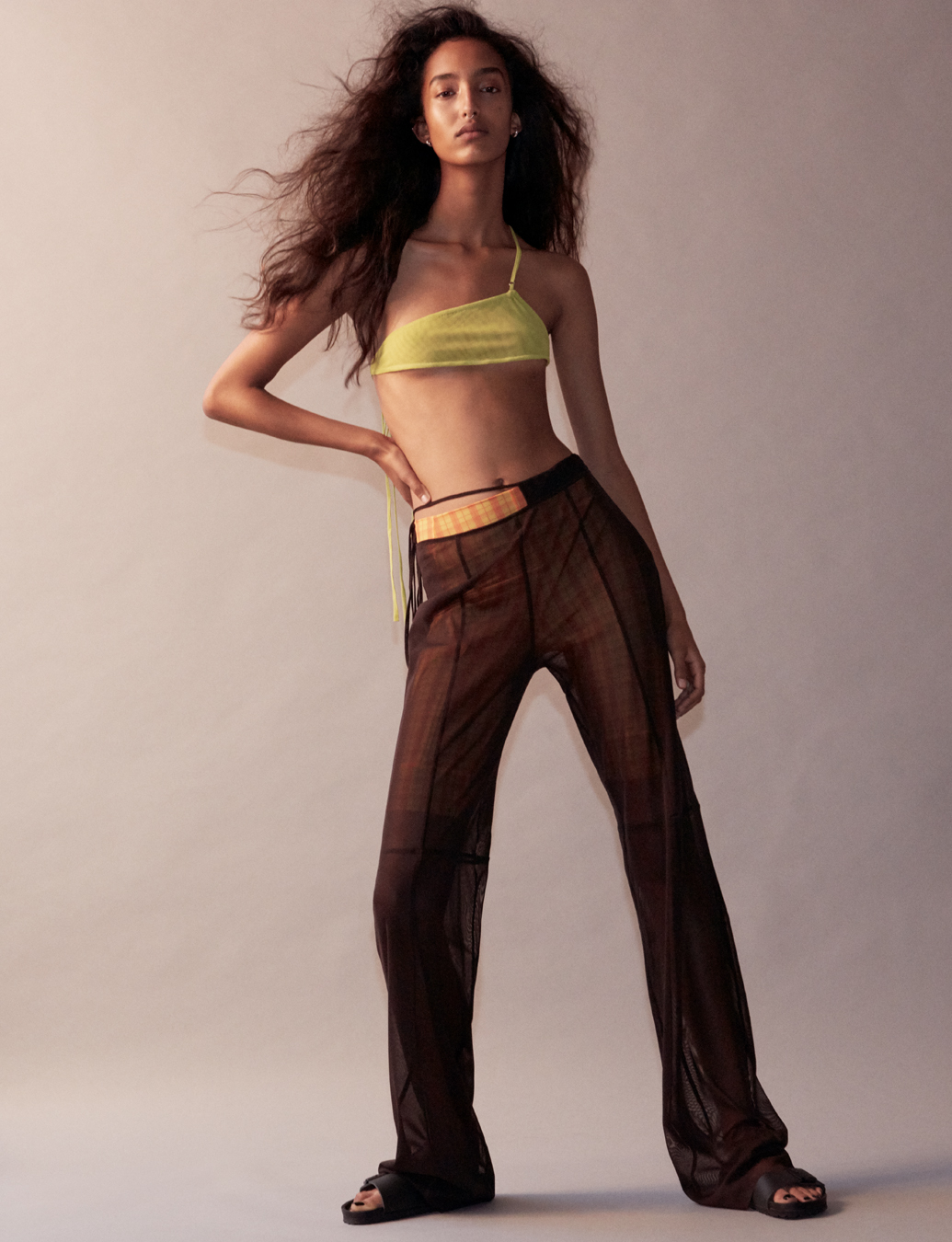 As a result, her collections have their own invisible language of secret codes and hidden meanings. For Supriya, it might be the darting of a sari blouse reimagined as a nylon bralette, a Madras check rendered in neon, the drape of a dupatta reimagined as a layered chiffon dress fastened by lo-fi string ties. The work of Indian photographer Sohrab Muha inspired her to introduce black (something rarely worn in India) to tailoring, form-fitting dresses and waxed-cotton coats. There are vibrant colours too — the very Indian fuchsia and tangerine to a mimosa and blush; peacock blue countered by chocolate brown and dusky grey — but they are offset by Japanese and Italian nylons and a fluid, barely-there sensuality.
That aforementioned skeletal approach also applies to the way she constructs her clothes. Seams are kept unfussy, stitching invisible on sheer garments, so what's left is a trace of the intricate pattern-cutting that outlines the body. "It feels skeletal because that's the way I'm always looking at my culture, from a skeletal perspective," she explains. "There are the ghosts of these things."
The result is clothes that are simultaneously imbued with Indian motifs and which are sartorially nomadic. That's important, because as an increasing number of designers like Supriya explore their heritage, customers may not feel comfortable wearing something glaringly ethnic, probably for fear of cultural appropriation. "I think the women that I like to appeal to would read a bit more," she reasons, noting that people have advised her to do a Hindi logo and use Sanskrit in her designs, which she point-blank refused. "They wouldn't need it slapped around their face. It should feel cleverer than that, more modern, fresher," Supriya insists.
Following that SS20 show, her number of stockists doubled, which means that Supriya Lele, the label, will be sold in some of the most fabulous boutiques around the world. Supriya Lele, the designer, couldn't be more thrilled. It's a long way from the Suffolk beach on which the designer shot her first campaign with Jamie Hawkesworth earlier this year, a place not far from where she (and he) was born.
One of those images, of Paula Anguera standing on the beach in a sheer cobalt chiffon dress, a peacock among seagulls, encapsulated the nostalgic juxtaposition that so many British Asians know, of going to intensely saturated weddings in industrial village halls, of seeing aunties in saris and trainers at the bus stop, or intricately ornate temples hidden inside asphalt buildings. And yet it is also just a beautifully cut piece of clothing, sexy and chic and for everyone. Supriya's work is a language whispered to those who need to hear it, and comprehensible to those who don't. However it's heard, her voice is needed now more than ever before.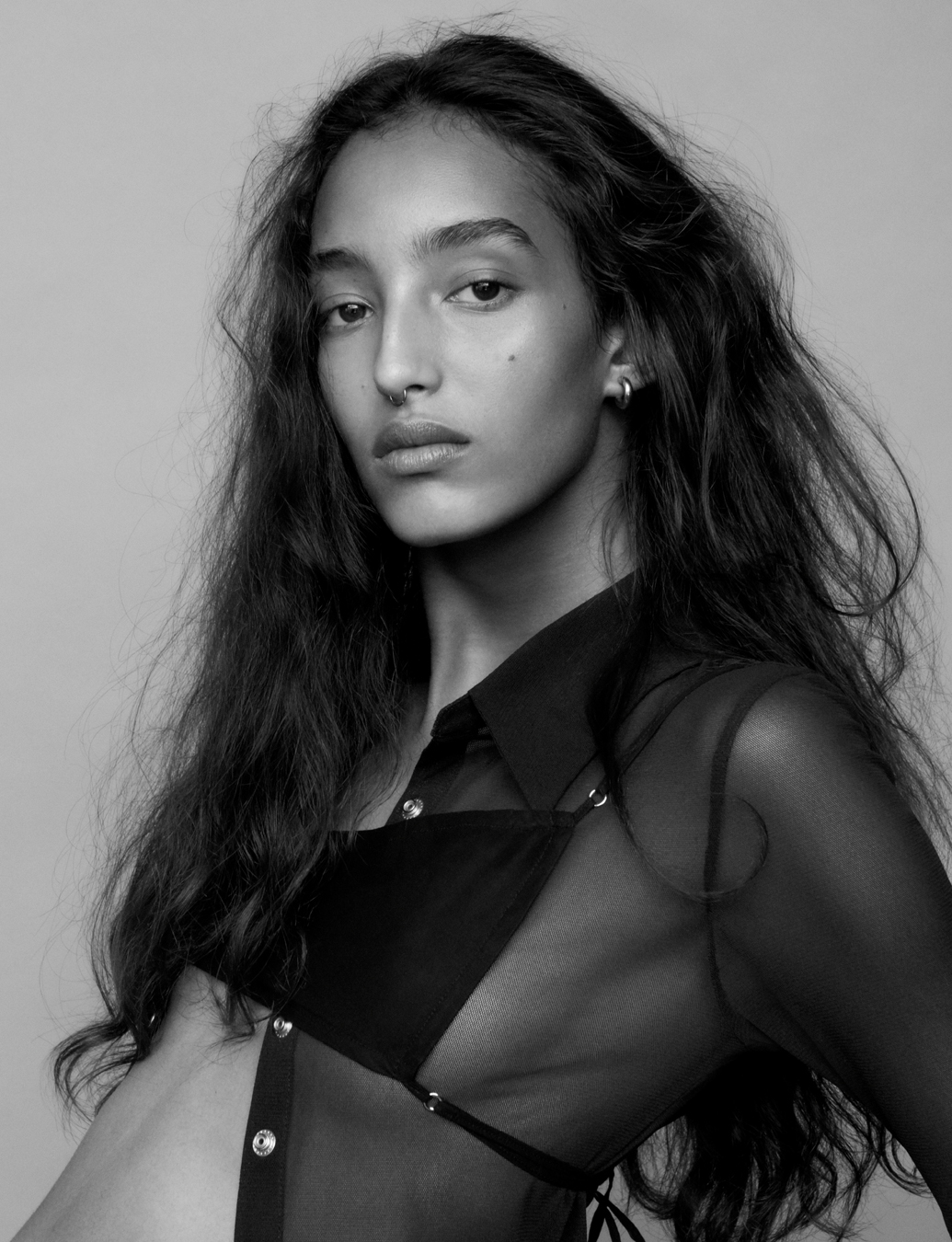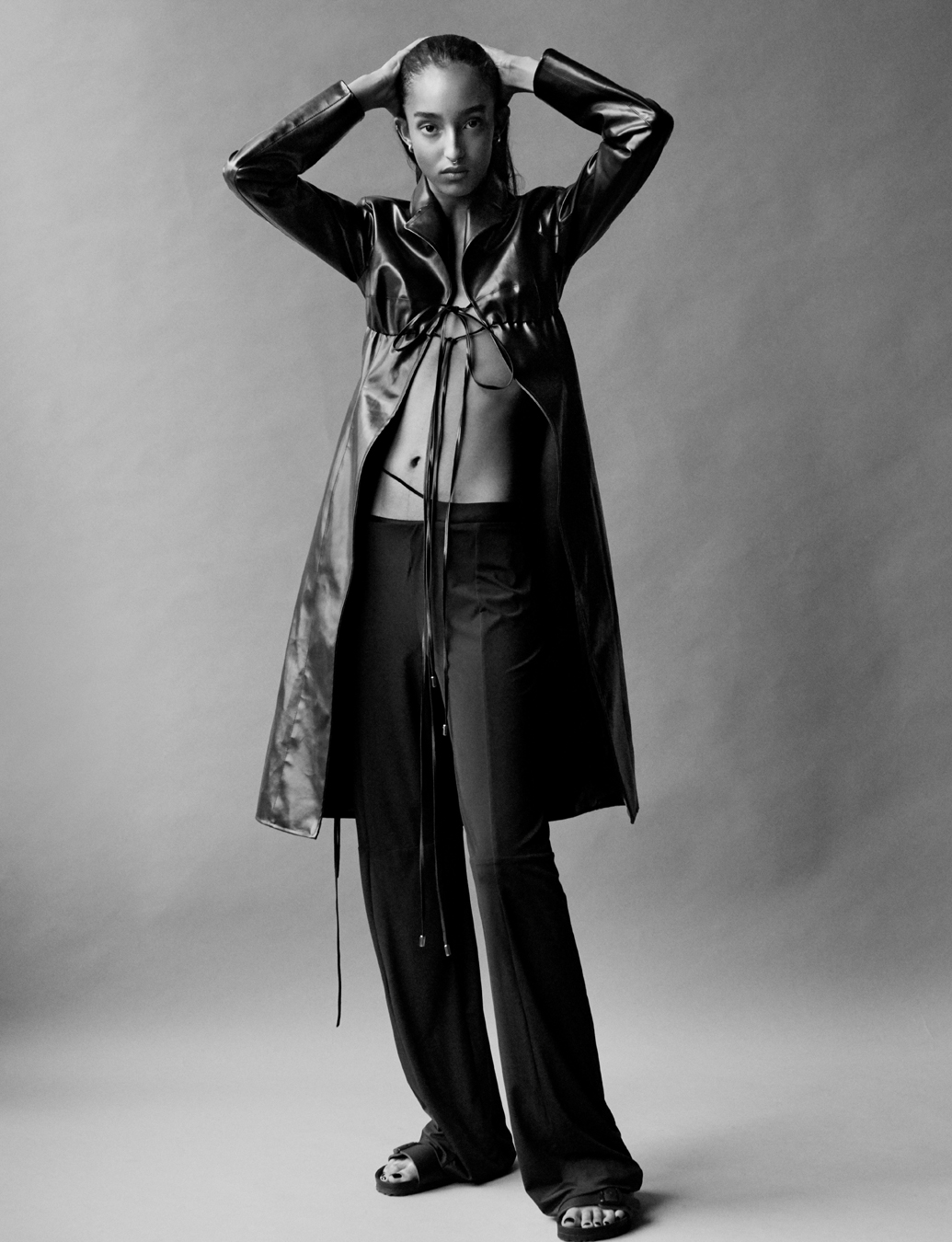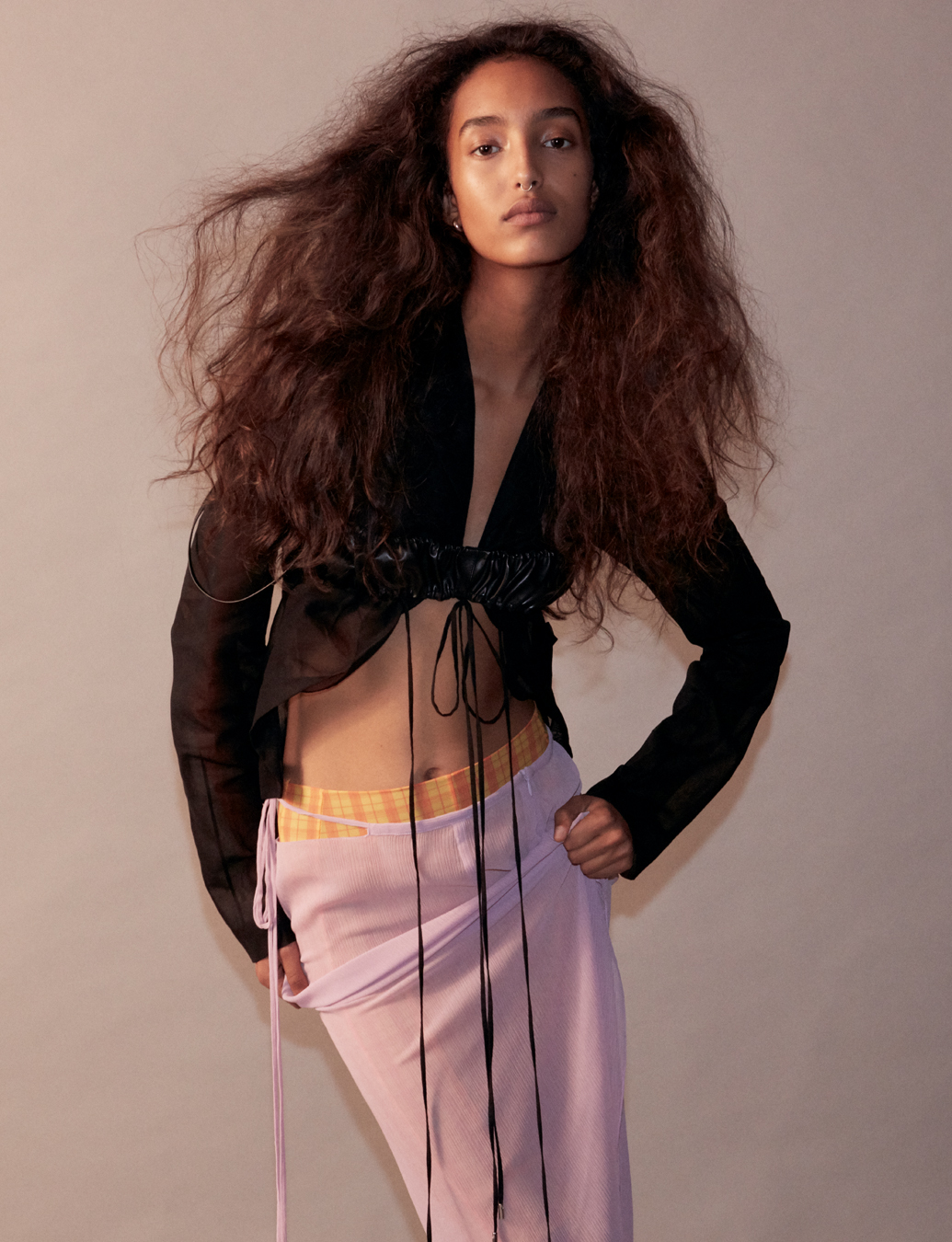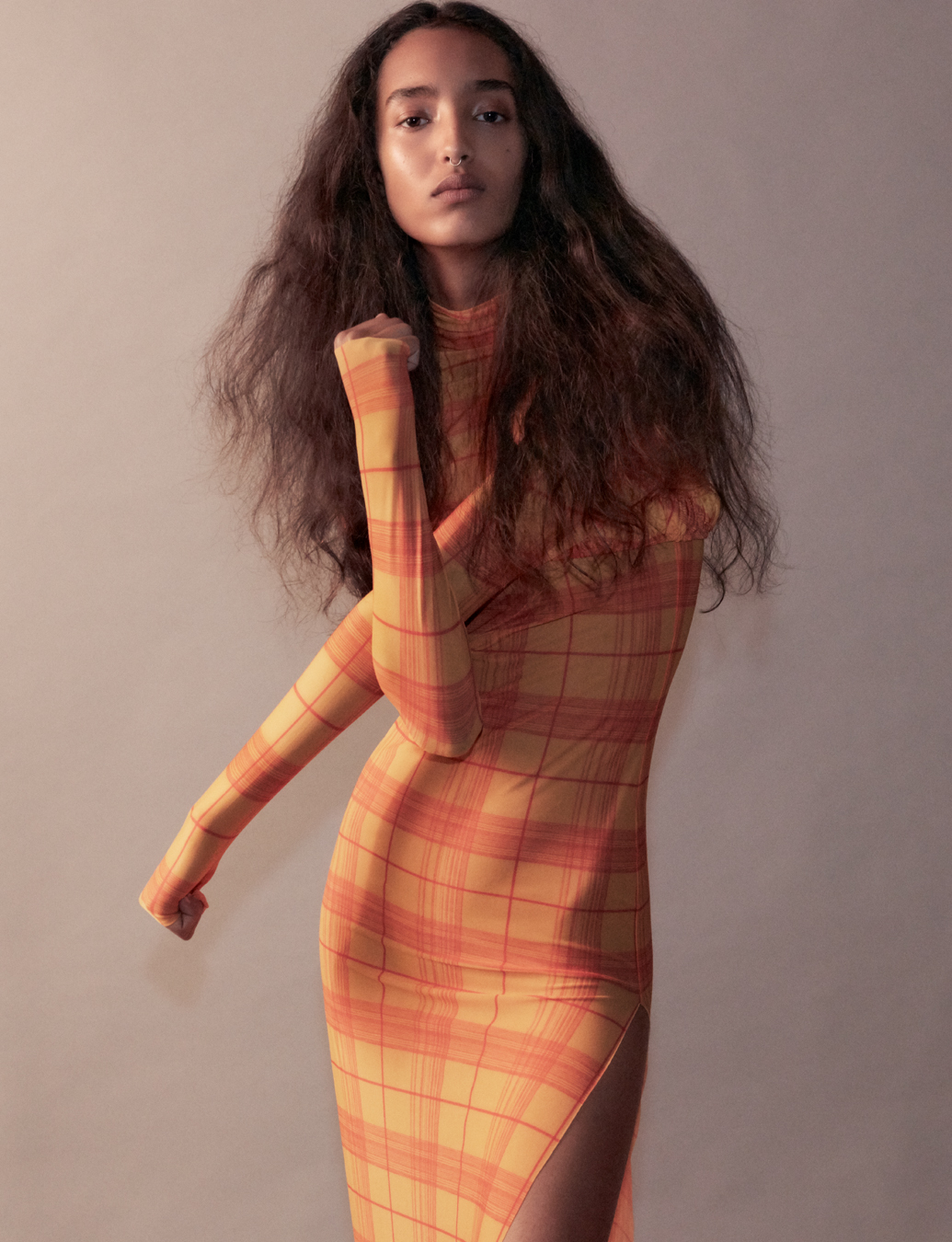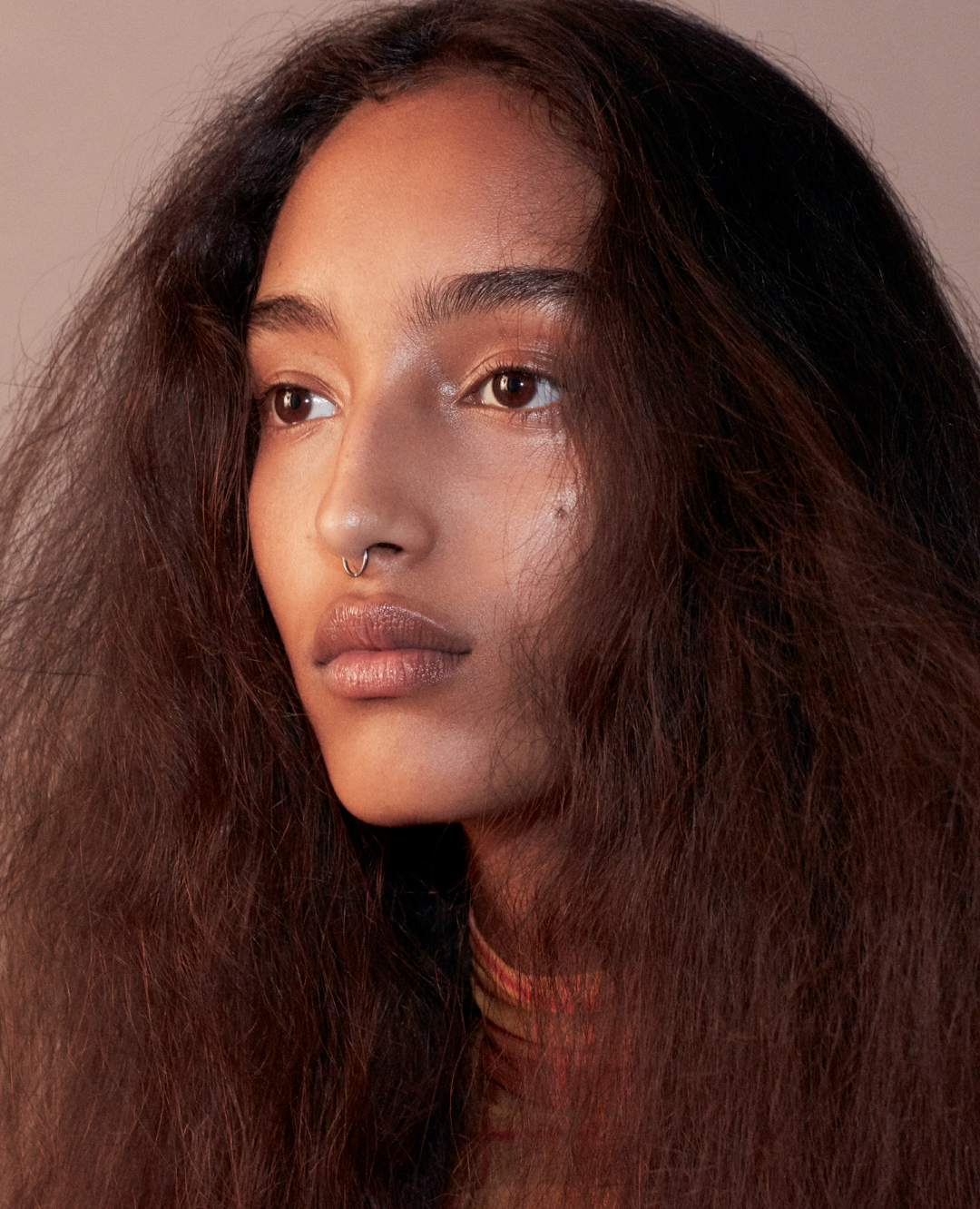 Credits
---
Photography Daniel Jackson
Styling Alastair McKimm
Hair Esther Langham at Art+Commerce using Wella.
Make-up Kanako Takase at Streeters using Addiction.
Nail technician Honey at Exposure NY using CHANEL Le Vernis in Pure Black.
Photography assistance Jeffrey Pearson, Geoffrey Leung and Tyler Kufs.
Styling assistance Madison Matusich, Milton Dixon III and Ava Langham.
Hair assistance Gabe Jenkins.
Make-up assistance Aimi Osada.
Casting director Samuel Ellis Scheinman for DMCASTING.
Model Mona Tougaard at The Society.

All clothing Supriya Lele SS20.