join i-D and gap at our denim futures pop-up
We'll be discussing what the fashion industry needs to do in order to become drastically more sustainable.
|
10 September 2019, 8:32am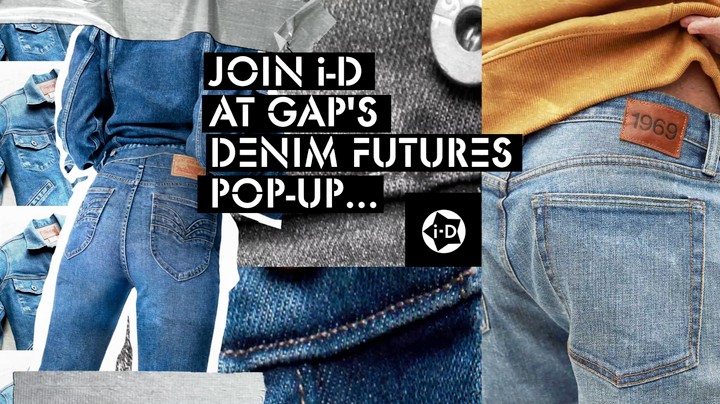 There is an inherent tension at the core of the fashion industry that is becoming increasingly harder to ignore. It has to become drastically less damaging on the environment, but how can that happen when the industry's driver is creating and selling more and more new products? Is an education rooted in sustainable design the way of the future for next gen design talent? Will technology save us from planetary destruction? Is denim construction a case study for the way forward?
These are just some of the questions we discussed at our live panel event hosted by i-D, featuring award-winning London designer Bethany Williams and Sapna Brooks, Buying Director Gap EU. The panel combined the perspectives of a small independent fashion label and a multinational brand. Bethany's eponymous menswear label combines community-driven social enterprise with design rooted in environmentally friendly practice.
Want to get involved?
Join in on an 'Ode to Denim' denim customisation workshop with young poets, Caleb Femi and Isaiah Hull on Thursday 19 September and 'Customise your Denim' with designer Eleanor Williams on Saturday 21 September. Details here.
Throughout September Gap are hosting Denim Futures, a series of events taking place at their pop up Brewer Street store in Soho from 2 - 29 September. You can sign up to one of the Brewer Street Pop-up events here.
Shop the Gap collection here