that time I met: sir anthony hopkins
In a new series of regular interviews, i-D invites our favourite creatives to recall the memorable moments when they met their heroes or heroines. We talk to super stylist Julian Ganio about that time he met Welsh icon Sir Anthony Hopkins.
|
14 November 2017, 2:49pm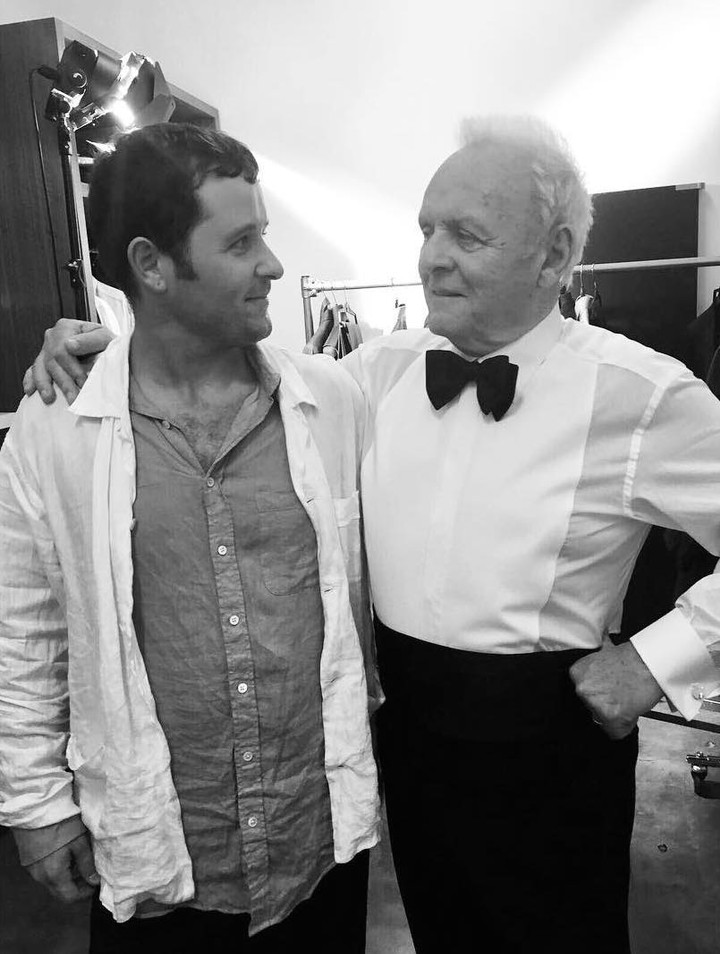 Image courtesy Instagram
London-based super stylist Julian Ganio first graced the pages of i-D in a profile titled The Birth of a Bear Cub, shot by Alasdair McLellan in 2006. In the same year he nakedly graced the cover of BUTT magazine, shot by Wolfgang Tillmans, and thereafter began contributing to publications including i-D, GQ Style and L'Uomo Vogue while working with brands and designers ranging from Dunhill and Hermes, to Craig Green and Lou Dalton. These days, Julian is more in demand than ever. His editorial regularly appears in i-D, Fantastic Man, Buffalo Zine and WSJ. He also styles and consults for Fendi, Stella McCartney, Brioni and Edward Crutchley, as well as collaborating with artists such as Sue Tilley, John Booth and Reilly.
For Brioni's autumn/winter 2017 campaign, Julian worked with one of his long time idols -- the Welsh-born Hollywood legend, Sir Anthony Hopkins. The actor is most commonly known for his chilling portrayal of the surprisingly-civilised cannibal killer, Hannibal Lecter, in box office-smashing The Silence of the Lambs and its sequel, Hannibal, among scores of other film and TV roles which punctuate a hugely successful decade-spanning career. Here, Julian remembers the day of the Brioni shoot and hanging out with Sir Hopkins...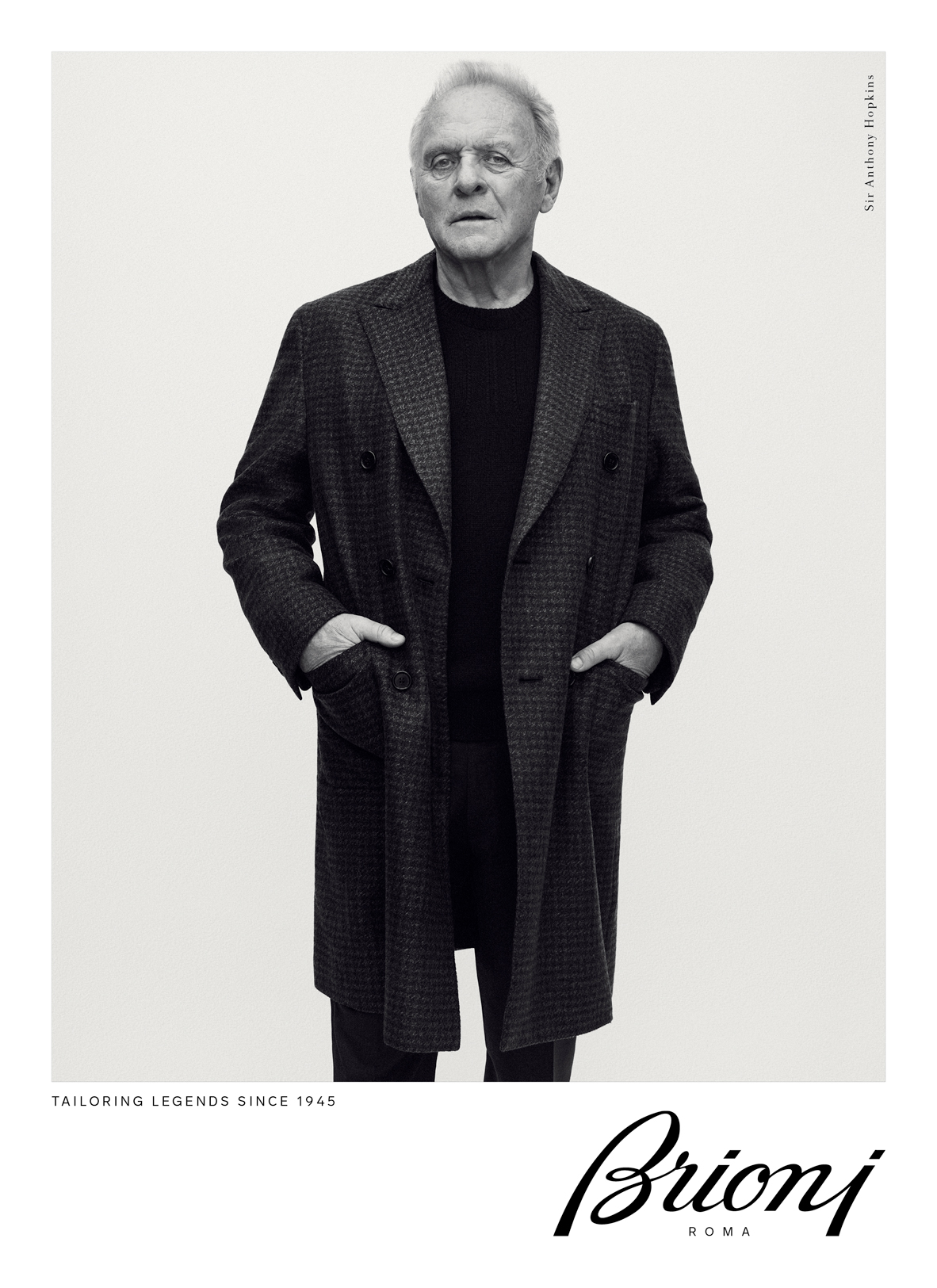 "I first properly noticed Anthony Hopkins in 1991, when The Silence of the Lambs was released. I was ten years old at the time and I think we watched it on a video which my older brother or one of his friends had got. It was a gruesome and scary film -- not so much just Anthony's role, but also the guy dressing in women's clothes. Anthony's performance was completely mesmerising...
I am almost surprised that Anthony had not been used as a model before the Brioni campaign happened, when you think how charismatic he is. I like working with older models anyway, and always have done. I've never wanted to only use typical 'fashion models' in my editorial. In terms of Anthony's own, everyday style -- well, he is an 80 year old guy who lives in L.A. so he always looks relaxed, laid back and very 'un-fashion'. And when he goes to awards ceremonies, or whatever, he always looks very slick and smart.
On the day of the Brioni shoot I felt incredibly excited and extremely nervous -- the most nervous I'd ever been on a shoot. Lots of things go through your mind about what could go wrong, so I just wanted every single aspect of the few hours with him to be perfect, as I have such a high regard for him. And of course I wanted to just make sure we got the best pictures possible.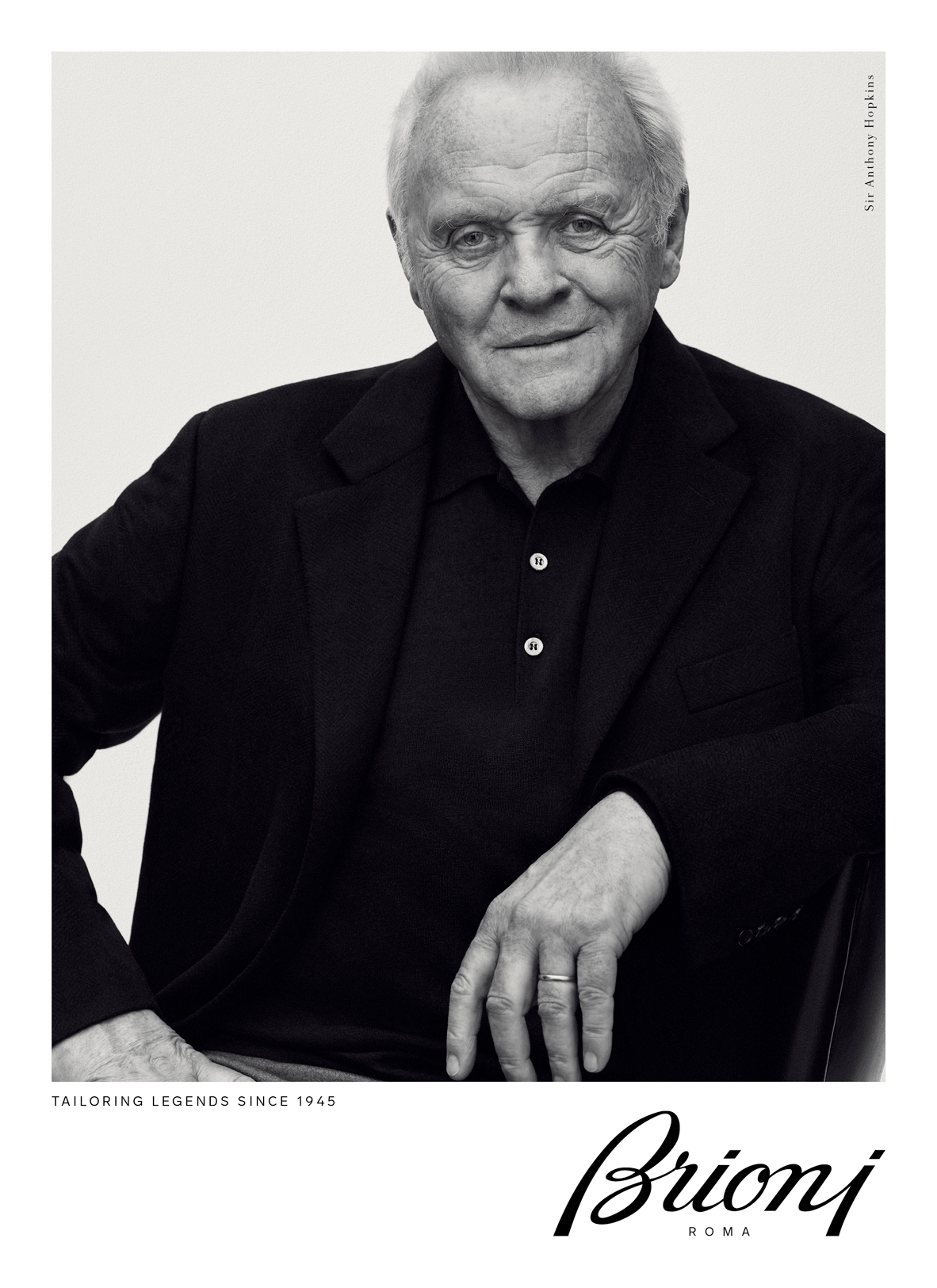 When he turned up with his wife Stella, he was wearing chinos, a polo shirt and fine gauge long sleeved knitwear. He looked very "dad," in a good way. Stella was really helpful but in the end said "You get on with it, Julian!" and left me to it. She thought that Tony and I looked alike, which made me chuckle a lot and feel incredibly flattered. Tony said he was clearly the better looking, which obviously I agreed with.
Although I was initially nervous, Anthony was brilliant -- everything I hoped he would be, and more. As soon as I'd mentioned to him that I'm a fan of Alfred Hitchcock he started doing these amazing impressions of Hitchcock. Then he started doing impressions of Tommy Cooper. I couldn't believe it.. He told me he'd not done a fashion shoot before, but he moved really well in front of the camera. We played a lot of Leonard Cohen during the shoot, which he enjoyed. He was just moving around, talking, singing along, dancing, laughing -- a lot of movement and a lot of charisma, but not in a 'showing off' way, just really natural.
He was utterly charming and super fun as well as being so lovely and kind to everyone on set. He told me he will be filming King Lear in London, later this autumn, and he said we should hang out while he's here. Obviously, I would love to do that!"