james cameron reveals why jack had to die in titanic
Plus! 2 Chainz on the Most Expensivest piece of art in the world, and Trump vs JFK's masterpieces up for auction.
|
27 November 2017, 2:40pm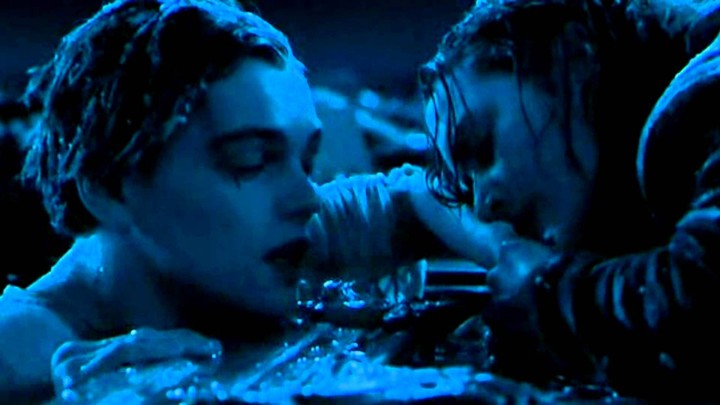 Trump's art is going up against JFK's art at auction
Being President is stressful. You age quickly. You have access to the nuclear codes and the fate of the world is in your hands. Twitter has a whole 280 characters you have to fill with unnecessary exclamation marks.
So it's understandable that they turn to art to take a bit of time out from important presidential activities like golf. Even George W Bush has found a strange second career as a painter, but he's far from the only Commander in Chief to rebrand as a creative multi-hyphenate. Two other artists who've worked out of the Oval Office are going head to head at auction, as masterpieces by JFK and current incumbent Donald Trump are going under the hammer.
The New York Post reports that Kennedy's oil painting is one of only two signed works by the late President. And while it's no Monet, at least JFK was a proponent of the arts and understood its importance in a democratic society. Trump, meanwhile, appears to have clutched a felt tip in his tiny fist and scrawled some fittingly childlike scrawls, in what is either a picture of the New York skyline or some twigs stabbed into a diseased snake. Reportedly JFK's work is ahead at $42,000 USD after two bids, while no one's taken up the starting bid of $7,500 for Trump's signed doodle. Pity. Tbh it doesn't actually matter what the result is, because either way Trump will win. Just like the time his inauguration absolutely definitely had the biggest crowd ever.
In related auction news 2chainz suspects that really expensive Leonardo Da Vinci piece is fake
Our mates over at Viceland have been whipping up a gold dusted TV show with 2 Chainz called Most Expensivest, which sees him sampling the Most Expensivest stuff in the world. It therefore figures that 2 Chainz has a view on the Most Expensivest piece of art in the world. And his view is that it could be fake. In an interview with The New York Times, the luxury aficionado and renowned art lover waltzes around Christie's casting a keen eye on the collection, including the painting Salvador Mundi that went for $450.3 million USD despite speculation that it's not actually even real. "So," he inquires "Tell me one more time, how do we know it's not a copy of a copy?" V good Q.
Jack's untimely demise in Titanic was also "art" according James Cameron
Much has been made of the fact that Jack really didn't have to die at the end of Titanic because there was definitely room for him on that door with selfish Rose. Mythbusters proved that if Rose had just donned her physics professor hat and strapped a life jacket under the door it could've kept them both afloat, some students just put some tape on the floor and lay on top of each other to prove there was room, and even Kate Winslet said that she could have squeezed him in. James Cameron doesn't care. He thinks this is all "kind of silly, really". In an interview with Vanity Fair, he says, "Had he lived, the ending of the film would have been meaningless. . . . The film is about death and separation, he had to die." Following these harsh words, the unforgiving Grim Reaper continues, "It's called art, things happen for artistic reasons, not for physics reasons." It's called art Brenda, look it up!
This article originally appeared on i-D UK.