Still from "Automatic at Sea"
"automatic at sea" is an existential thriller with incredible costumes
Stylist Krissie Torgerson explains why Eckhaus Latta looks so good on dystopian islands.
|
27 November 2017, 4:55pm
Still from "Automatic at Sea"
Last year, Eckhaus Latta teamed up with Camper and Alexa Karolinski on the surreal short film Island. It starred Hari Nef and Martine Gutierrez as nonchalant nymphs on a windswept slice of Mallorca. In the arresting final scene, the two women are dressed in gossamer ivory gowns, clinging to each other on the edge of a rock. Eckhaus Latta now has a starring role in another island adventure that's even more outrageously bizarre, in the very best way. The brand features in Matthew Lessner's existential thriller Automatic at Sea. The film centers on a young Swedish traveler named Eve, who spontaneously decides to take a vacation to the private family island of a man named Peter who she meets at a party. Automatic at Sea marries stunning visuals with deep anxieties that start to snowball towards the film's feverish climax.
Part of what invests Automatic at Sea with humor — and what saves it from being completely terrifying — is the offbeat outfits. Costume designer Krissie Torgerson primarily used custom designs by Eckhaus Latta, as well as pieces from Sandra Backlund, Jack Henry New York, and grad students from Parsons and Pratt. The most beautiful scenes — like Eckhaus's most beautiful shows — are peculiar yet rooted in everyday reality. One dreamlike scene shows Eve hanging out the back of a speeding convertible wearing delicate lace and a seafoam hat tied to her back like fairy wings. Another features no clothes at all, only nude women arranged in the branches of a tree, forbidding but weirdly feminist. We talked to Krissie about the beautiful dystopian appeal of Eckhaus Latta and thrifting at the Martha's Vineyard "dumptique."
Why is Eckhaus Latta ideal for wearing to fictional islands and hidden realms?
I think the Eckhaus pieces I had for this worked well because of the fabrics and techniques they were doing at the time. It was mostly pretty normal shapes, but in these amazing fabrics, like the sheer nude nylon and the woven stuff. A lot of my work is rooted in textures and colors. I just love mixing things that look weird or off at first, then at second glance you're like, "Oh wait, that is really good!" Also they allowed me to pull for free, which was amazing and so generous.
Tell me about the other designers. Sandra Backlund's knits are incredible.
The Backlund stuff came about because I remembered seeing it ages ago and loved all the cool shapes and textures. Which worked well for our undefined time/dimension. So I reached out and they were also gracious enough to loan. The grad student stuff worked well because I've found they are more apt to take risks and do interesting techniques and cuts. They don't have weird rules yet or people telling them what they can't do for the most part. Like one kid had these amazing laser-cut pieces which the characters wear in these flashes of them dancing. Plus it's always nice to work with new people and see where they end up.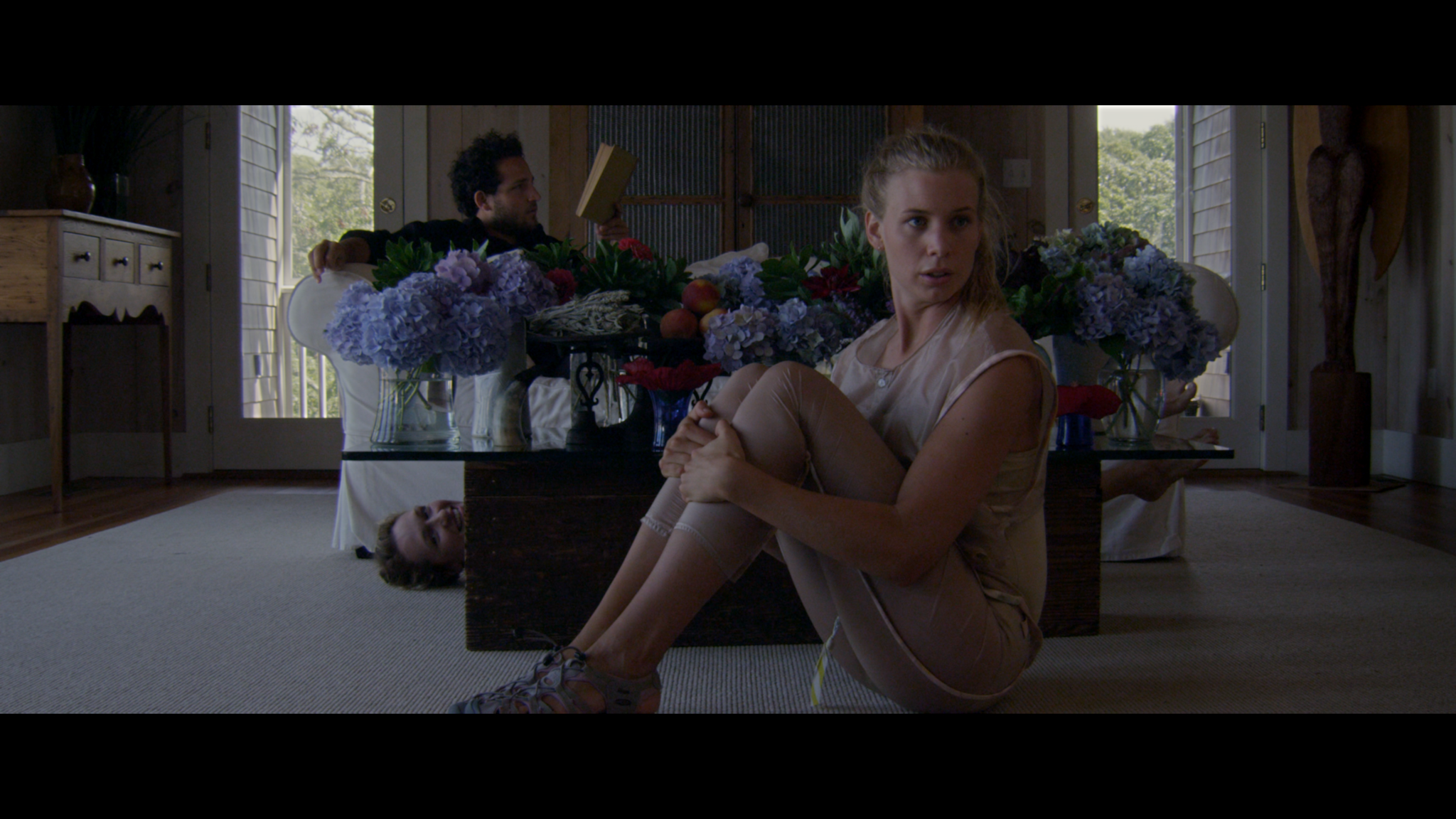 Your family is in the monster truck business! How did you get into fashion?
Haha. Yeah. Oddly not that strange of a jump for me. Every one of my siblings owns their own business; our parents are super supportive of us doing whatever we wanted career wise. I always wanted to do something in fashion, and they supported it fully. But falling into styling happened when I went to school for design in San Francisco. I met now one of my oldest friends Jeremy, who had just left Jane magazine in NYC. He said I should get into styling, then got me on as an intern in L.A. on a Jane shoot. Again my parents were down to help, so they bought me a ticket to L.A. and I liked it. Then I started freelance assisting for Jane and Marie Claire. Before that I didn't really know it was a job. It was before reality shows and all that stuff so it seemed really far removed from what I could do. But I guess it all worked out.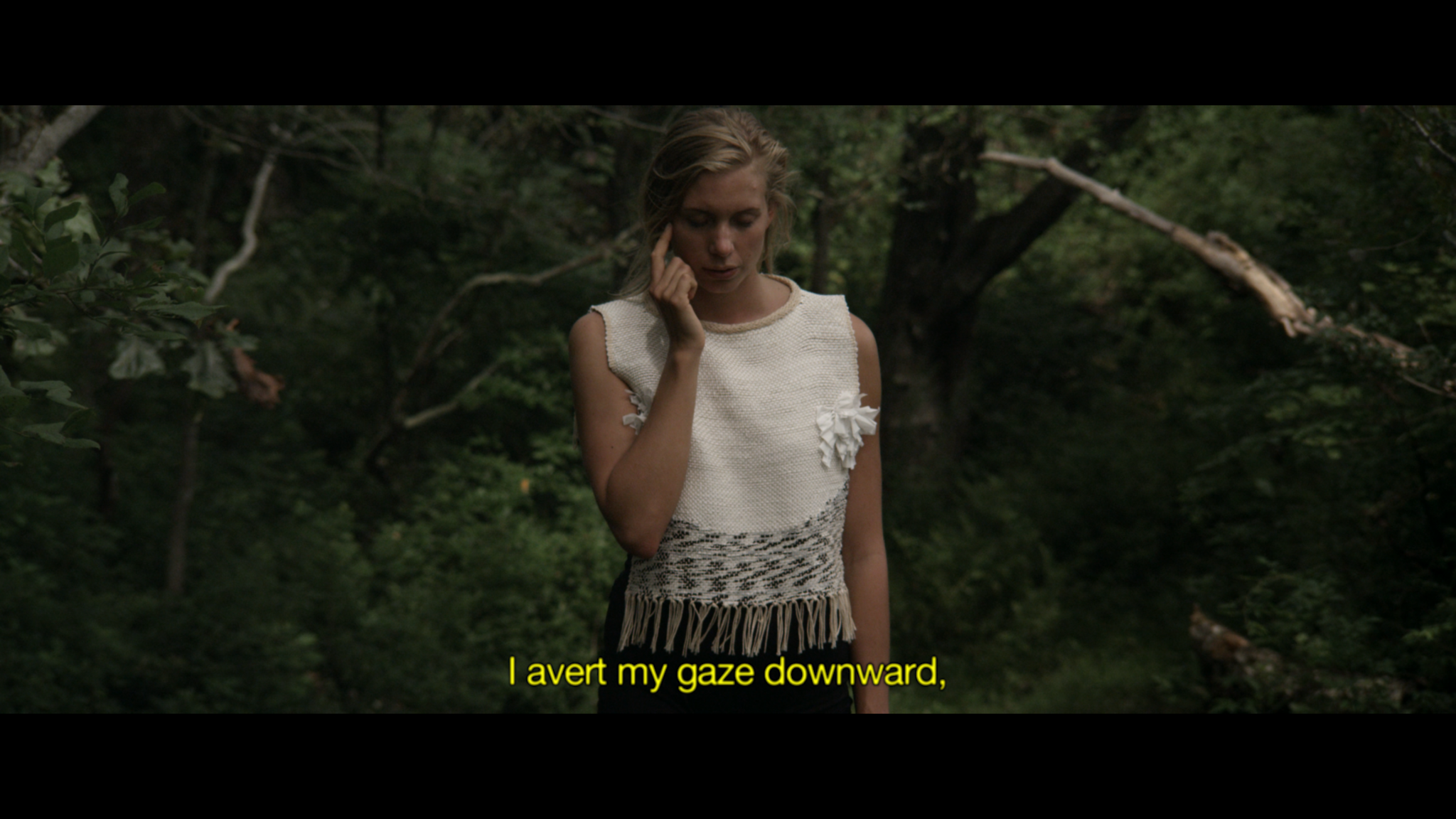 What was your creative process like? Compared to working on music videos?
I was trying to be very cohesive and run it super by the book. But it wasn't really that sort of project. Since there was no specific idea of time and [the film] went into an alternate reality, I had more freedom to do different things and not stress about continuity. Also the budget for me was tiny, so we called in a lot of favors. The local thrift store on Martha's Vineyard hoards all the good vintage and designer, and they let us go through it first. Also at the dump they had a section where people would drop everything and you could just take whatever. It's called the "dumptique," and we found some cool random designer stuff for the shoot and ourselves.
I read on the project's Kickstarter page that your partner provided "luminous astrological readings" on set.
Ahh yes, my sweet Morgan! He would give us morning updates on how the shoot would go astrologically and on some of our charts for the day so then we could navigate any hiccups that would come up easier. But then he morphed into production designer, counselor, astrologist, chef, generally everything and anything we needed. He also helped source a lot of the brands we used on the project.
"Automatic at Sea" is now available on iTunes, Amazon, and Vimeo On Demand