a lesson in beauty with trans model maxim magnus
Fresh from her catwalk debut this season, the 19-year-old Belgian model opens up about the transformative powers of makeup.
|
24 October 2017, 11:29am
This article was originally published by i-D UK.
It's been a busy few months for 19-year-old trans model Maxim Magnus. The Belgium-born beauty made her LFW debut walking for young British designer Paula Knorr, signed to London-based model agency Linden Staub, and recently appeared in a panel discussion with Gurls Talker founder Adwoa Aboah in Berlin, taking the stage to talk about the trans community and the power of female activists. Fast becoming one to watch, here she reflects on the transformative powers of makeup.
"My first introduction to the beauty industry was via Gigi Gorgeous's YouTube channel. She used to go all out with extravagant looks and hilarious makeup tutorials. I just loved everything about her. This was before either of us had identified as trans — but her videos are what got me thinking.
I first started experimenting with makeup in my bedroom, where I would record makeup tutorials of my own that are no longer on the web. At the time they served as an outlet for my feelings, and a platform through which I could be creative. I loved everything about it.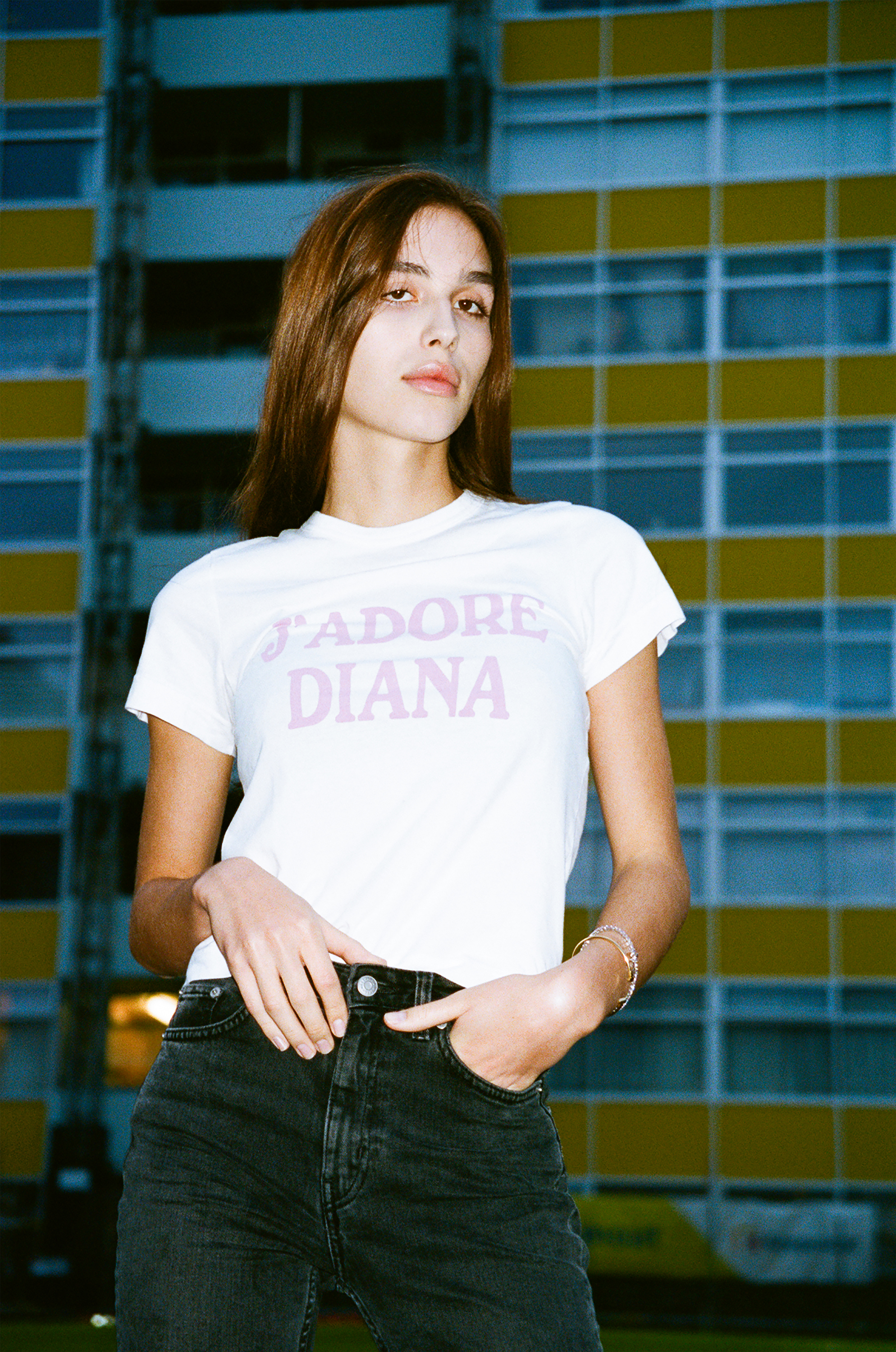 The first time I wore makeup outside of the house was to my mom's birthday dinner. I remember my family was so proud, but at the same time were so scared of what the reaction might be from the outside world, not because they thought it was weird or because they cared about people's comments, they just didn't want me to get hurt.
I always felt quite beautiful as a kid, that was until I reached a stage where I started getting bullied. That definitely shattered my confidence, and made me feel insecure about my appearance, which in turn made me gain quite a bit of weight. In order to get that confidence back — even if it was just a little bit — I would wear a lot of makeup.
The most challenging time for me was between the ages of 10-13. Even though I was a very happy kid, I was never happy with my body. I would always use fashion as a way to express my true identity, and from the age of 14, I started dressing as a girl almost full-time. I would also wear a full face of makeup; the more I could cover my face, the better. I felt like it made people see me more as a girl because people associate makeup with girls. Thinking back, I probably looked better without it, but it just gave me that extra boost of confidence that I didn't have at the time.
"I would always use fashion as a way to express my true identity, and from the age of 14, I started dressing as a girl almost full-time."
I was also always outgoing and very extravagant, but I feel I was loud and cheerful to make up for my appearance and the horrible feeling I had inside. I might have always looked like a cheery and fun teenager, but that's definitely not how I felt at all times. That being said, the further I got into my transition, the more comfortable I became with my body and the less loud I got.
The way I view myself has changed immensely, even though today I still struggle with my appearance some days. Most days I feel great in my body, and when I don't I just think back to the days when I was struggling so much with my self-image and how far I've come. I think I've really grown into the person I want to be, and am still working on it every day.
To me, beauty means feeling confident in your body. My mood really affects the way I look. When I feel great, I look great. Your skin says so much about you, it's the first thing people see when they meet you. I feel like that like, if you eat well, exercise regularly, and drink lots of water both you and your skin will feel great.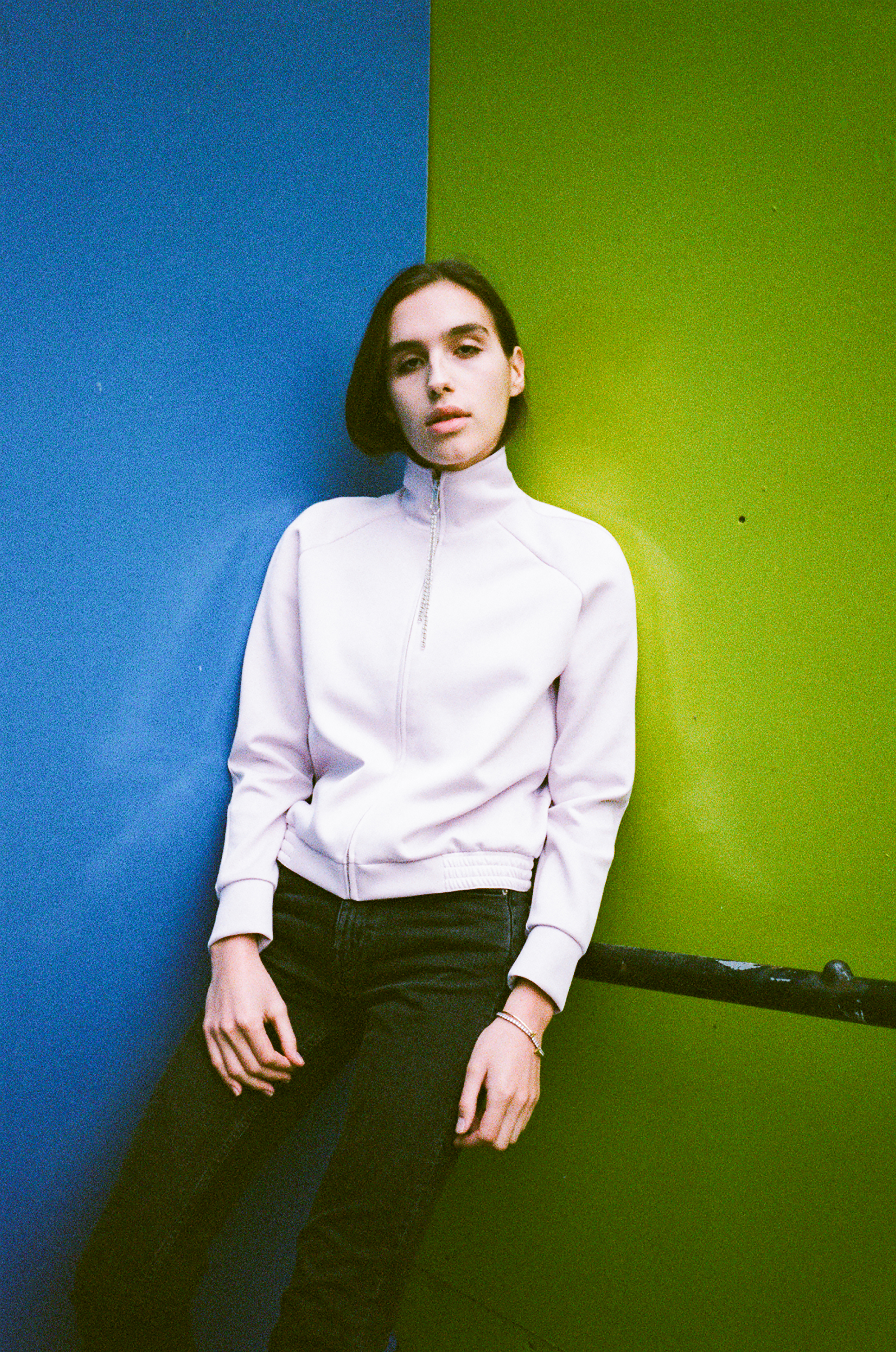 Every morning and night, I wash my face with an oil from Marie Stella Maris, which is one of my favorite brands. Their products are natural, and also support a good cause. After I cleanse my face, I always use Caudalie's Beauty Elixir, which is something my mom has used for years. I love natural products and I don't want to be feeding my body chemicals it doesn't need.
These days, I keep my makeup fairly simple. I love to make my face glow because I feel like it makes me look healthier, which is super important to me as I'm so pale. I love to contour and highlight. I don't wear makeup everyday but when I do, I start with Estee Lauder Double Wear concealer, and apply everything with a beauty blender. I then go in with a Bobbi Brown blush stick and use it as my cream contour. For my powder contour and highlight I use a Charlotte Tilbury duo. I love these because they have a bit glitter in them and make me glow rather than having a matte contour that most people prefer — I just don't think it looks good on me. I then finish off with my MAC clear eyebrow gel to keep my big brows in place and then I spray some Caudalie Beauty Elixir to set everything. I have really big lips, which means they get dry super quickly, so to top off, I always use the Nuxe Reve De Miel lip balm. It's just the best.
"Most days I feel great in my body, and when I don't, I just think back to the days when I was struggling so much with my self-image and how far I've come."
My biggest makeup fail was probably buying a foundation that was way too dark for me. At the time I wanted to look more tanned, which is why I bought it. I remember I tested it out when I went to my uncle's birthday party. Not only was the foundation way too dark for me, my skin was also reacting really badly to it. I ended up washing off all of my makeup in the restaurant bathroom with hand soap… That was definitely not my best beauty moment.
If I could give my younger-self a piece of advice it would be to not change your appearance for anyone but yourself, even if you're trying to prove yourself to people. It's important that you always stay true to yourself, because if you start changing your appearance for other people, that will only make you doubt yourself in the end and make you a lot less happy. Don't stress too much about the small stuff either, because the more you doubt yourself, the more that's going to reflect on your self-image. Lastly, only do things if they're going to make you happy and surround yourself with positive people because that will help with the way you view yourself."