Photo by Max von Gumppenberg and Patrick Bienert
a former helmut lang assistant is berlin's fashion star
Kostas Murkudis explains why he's not a fan of the logo trend and why he doesn't call himself a minimalist designer.
|
06 December 2017, 4:00pm
Photo by Max von Gumppenberg and Patrick Bienert
This article was originally published by i-D Germany.

Kostas Murkudis actually wanted to study art so he could work as a restorer or architect. But as fate would have it, he took a different course. By way of a number of detours -- including a two-year stint in a chemistry lab -- he finally landed in fashion. "I couldn't imagine spending the rest of my life throwing together different products in the kitchen just so see what would come of it," explains Kostas about the chemistry degree he started with. "That was just too mundane, too unpoetic and lacking creative options." Kostas discovered poetry in fashion -- first as Helmut Lang's right-hand man, before deciding to start his own label.
Through his collections he reveals his unique take on fashion. Kostas is loud and soft simultaneously; he plays with forms and silhouettes with an artistic, performative and very free sensibility. "I like to hide things. Those who want to see it will see it," he says. Here he discusses his working practice and why it's worth reading between the lines more frequently.

You were Helmut Lang's right-hand man for seven years. What motivated you to form your own label?
They were actually more private reasons. I became a father and was on a plane to Munich almost every week. At some point I felt like a guest in my own house and thought that things couldn't go on like that anymore. I had two options: either move to Vienna and become completely absorbed by the work, or quit entirely. I went for the latter and at first took a break for a year, because I'd had enough of fashion for a while. In the end I wound up having a lot of discussions with Helmut and he said: "Hey, you can't just throw this all away like that. You have to find your way back."
Why did you feel you had to take a break?
When you work so closely with someone, you need a bit of distance. I had to find out for myself what I wanted to do, so I wound up spending a while working in a studio as a food and still-life stylist. It was a funny way to earn money, but not really satisfying.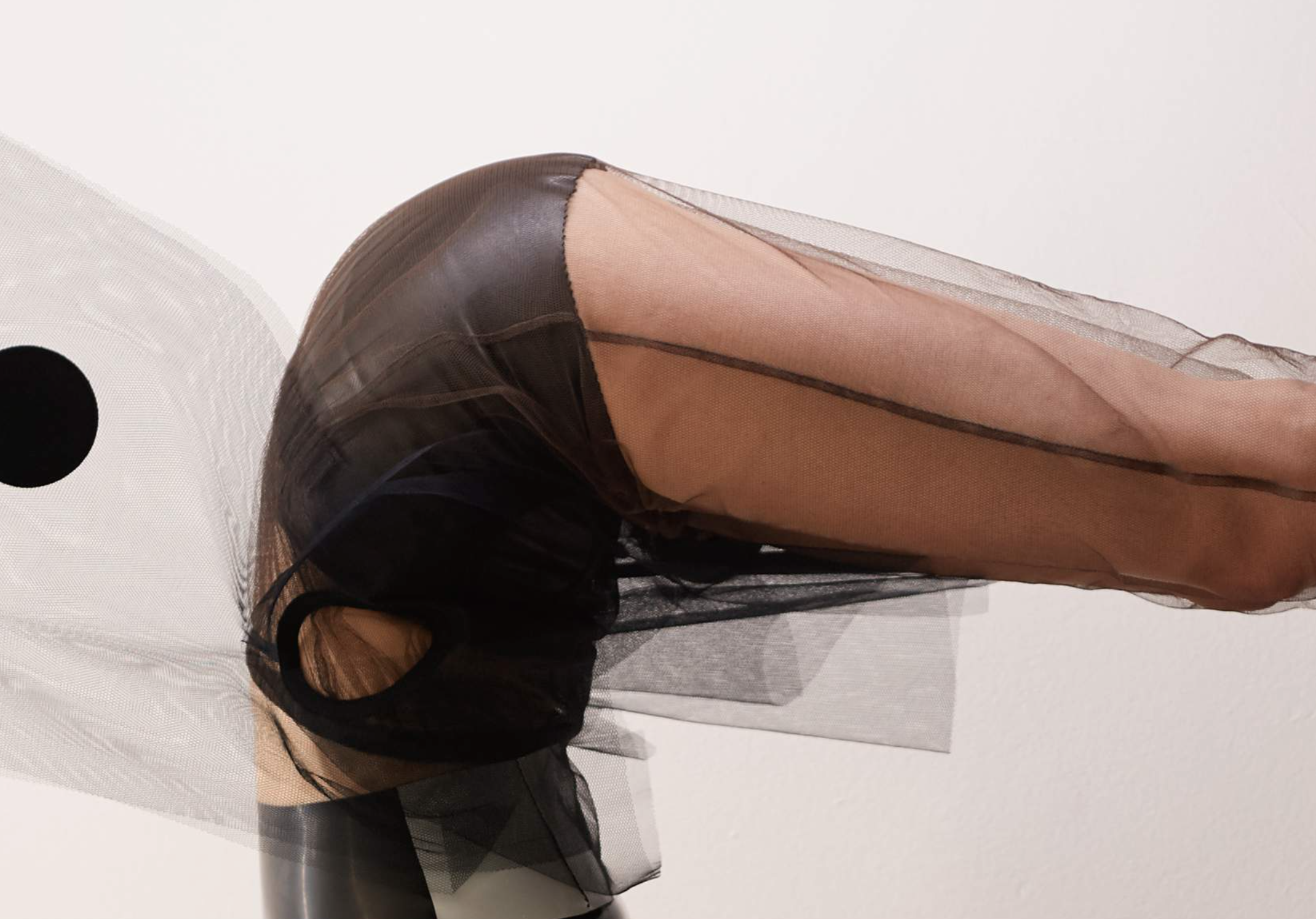 Would you say that fashion is the thing that fulfills you?
I think my passion for it never completely died, but fulfillment is a big word. For me it's a lot more complex and is also tied up a lot with the conditions you create around your career. You have to find a balance between real life and all its necessities and bring all that into harmony. Otherwise, I'd just be living for work, and that's just too little for me.
What do you think of the development of streetwear and its luxury elevation?
That's a natural process. When Vetements started, no one paid any attention to the first collections. It only worked because fashion had arrived at a point where it had to look itself in the mirror. It needed someone to shake it up, because most collections just looked the same. It did a lot of good. And as a result, there are journalists and resourceful shoppers who are looking to discover things that go against the tide. That works when someone comes out with the right product and follows a good idea. That said, I personally can't say I'm much of a fan of this logo craze. That's because it doesn't align with my ethos. We'll get to a point again where there will be so may labels that people will begin to look for something else. It's all just cycles that repeat themselves.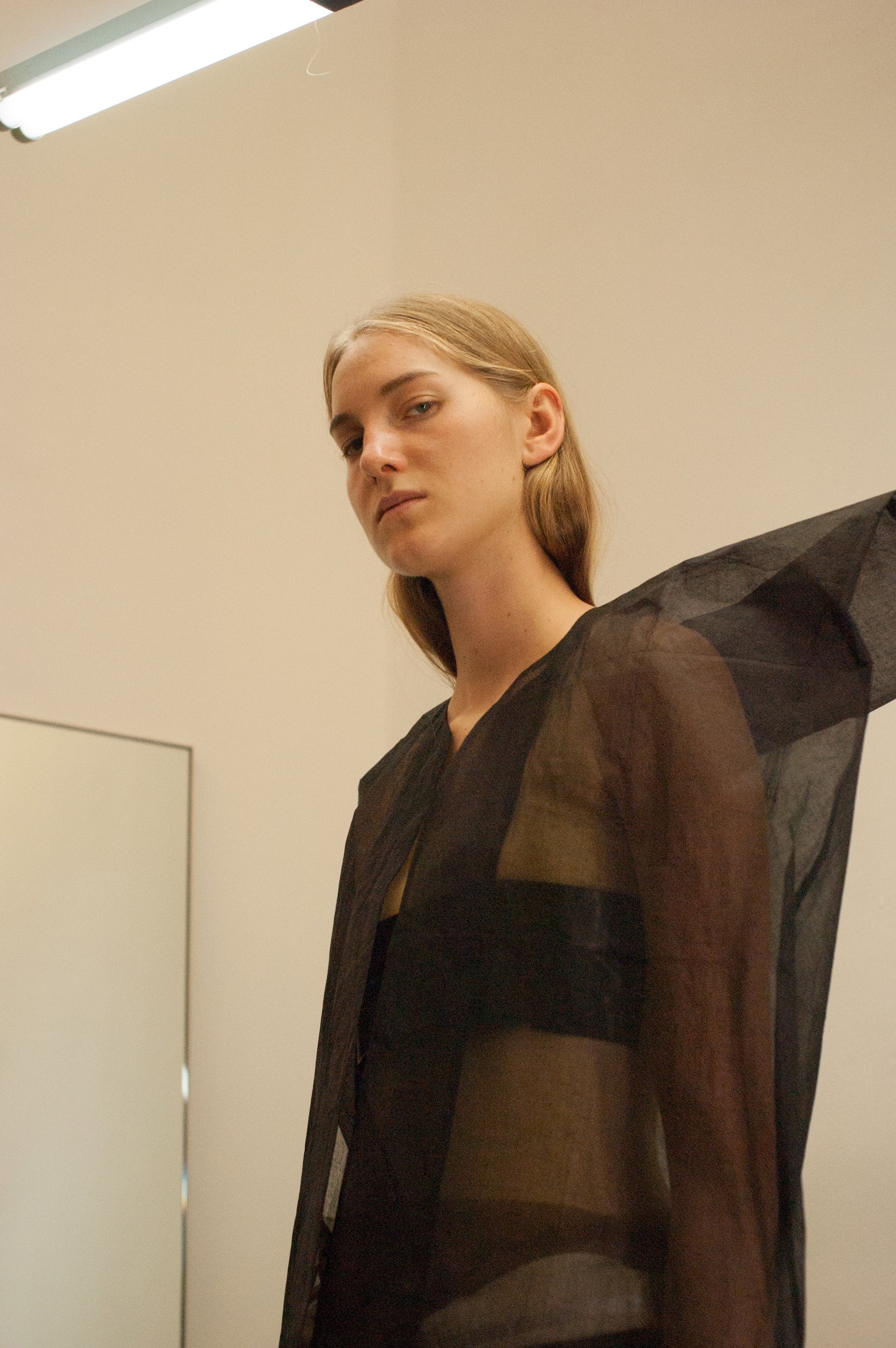 You've been living in Berlin for 10 years. Is there anything in the Berlin fashion scene that you really treasure?
I have a tough time with the term 'fashion scene' because I'm sure there are people who, like me, really invest their time and energy into the topic. But then there are also many people who jump at the first opportunity and find it exciting to work in fashion. For me, that's not the fashion scene, those are labels that exist for maybe one year before quickly disappearing. Before, it was the models, then the DJs, now it's the designers. I have the feeling that everyone wants to have their own label and distinguish themselves as someone who owns one.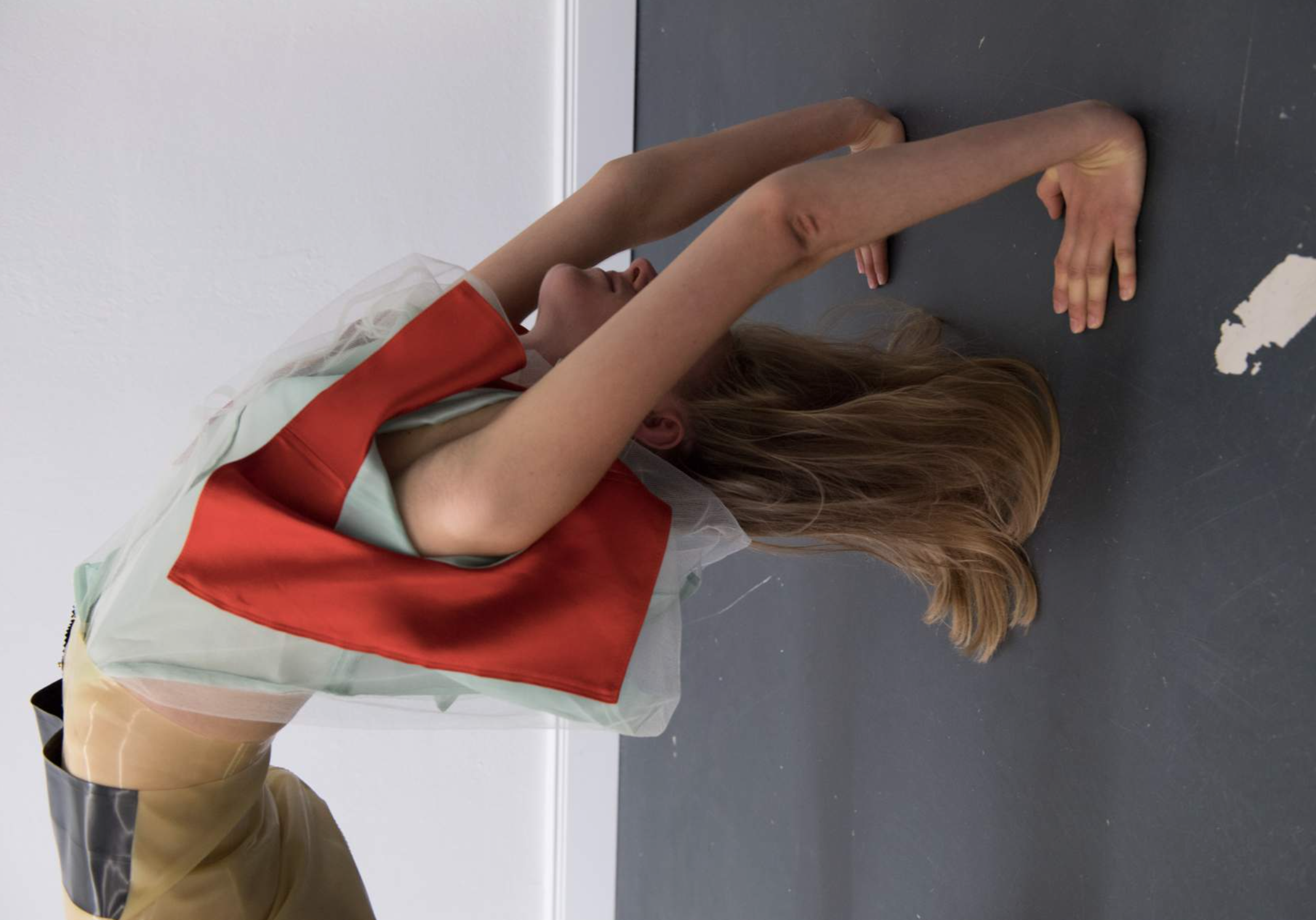 Do you think that just making fashion, and not factoring in other aspects of the industry, isn't possible anymore?
Creativity doesn't come about by going to a café for three hours, opening your laptop and then closing it and pretending like you're working. Without having a precise outlook when it comes to your own work, to your own life, and without a solid agenda, you can quickly wind up failing. Today in fashion, more and more skills are required. The modern fashion designer has to have a grasp of marketing, PR and communications. It's long not been like it used to be back in the 80s and 90s, when people would create for creation's sake.
In an interview you once said that you wouldn't describe yourself as a minimalist designer. Why?
I think the word "minimalism" is so 90s. But also, you see a lot of minimalism in Scandinavia, and compared to that I see my work differently. If I were to analyze my work, sure, it may be a process of leaving stuff out, but behind it there are a number of more complex ideas. It's also just not my way of doing things -- to slap something big and eye-catching onto my work. I like to hide things. And those who want to see it will see it. And that makes it all the more interesting.
What do you then see yourself as?
I see myself much more as a creator, because I'm not then bound to this meaning and these associations that are attached to the word "designer". I don't want to allow myself to be reduced down to just one thing, because otherwise I'll quickly get bored. I'm not just interested in textiles, but also other materials like ceramics, glass, and art forms like performance and film. Things may be simpler in life if you just put everything into one box, but I try to remain open and to approach things in a way that no one before me has ever tried. Maybe at some point I'll start to experiment with calligraphy. I'm a very curious person.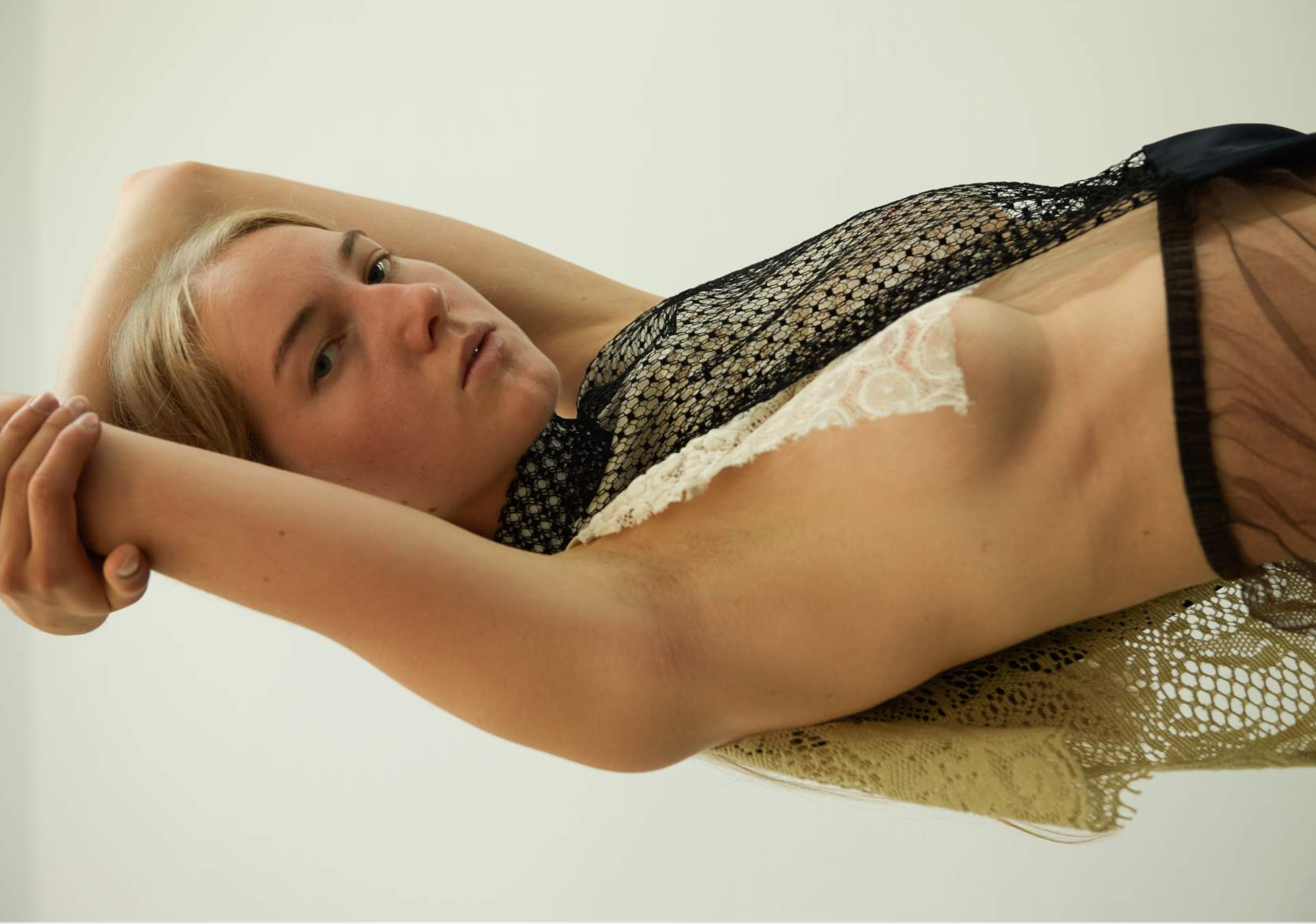 You're known for telling stories through your collections. What's the story behind your spring/summer 2018 collection?
In the 90s and 2000s I always liked to tell a lot of stories. That doesn't really work for me anymore. The last collections in particular were really only influenced by one artistic approach or by a specific artist. On top of that, I'm really inspired by this whole DIY ethos and this beautiful naïveté. Sometimes I also use a fragmented quality. So the stories lie much more somewhere in between.