Photography Mayan Toledano. Image courtesy of MadeMe
Downtown NYC's best-loved 'by girls, for girls' label has returned
Loved by everyone from Rihanna to Princess Nokia during its 2010s heyday, MadeMe is back with zingy, clingy streetwear and a community-minded ethos.
Photography Mayan Toledano. Image courtesy of MadeMe
Though known as a the home of some of fashion's greatest corporate giants, the real soul of New York's fashion culture lies in the hands of the independent creatives and designers that make up its renegade, fuck-the-rules counterculture. Bernadette Corporation, Susan Cianciolo, X Girl, Telfar… they're just a handful of the names that have rallied against the city's fashion orthodoxy to create alternative spaces centred on the celebration of identities and communities often overlooked by the establishment — often, ironically, informing what that looks like in turn.
From 2007 until 2019, another name among them was MadeMe, a label founded by Erin Magee – who you may also know as Supreme's current VP of Design and Development. A resolutely "by girls, for girls" space, the 'streetwear' label — for want of a better category to put it in — established a cultish reputation both in the Downtown community of which it was a product and beyond, with publicised fans of its graphics-heavy, body conscious pieces spanning as far as Rihanna, Lola Leon and Princess Nokia.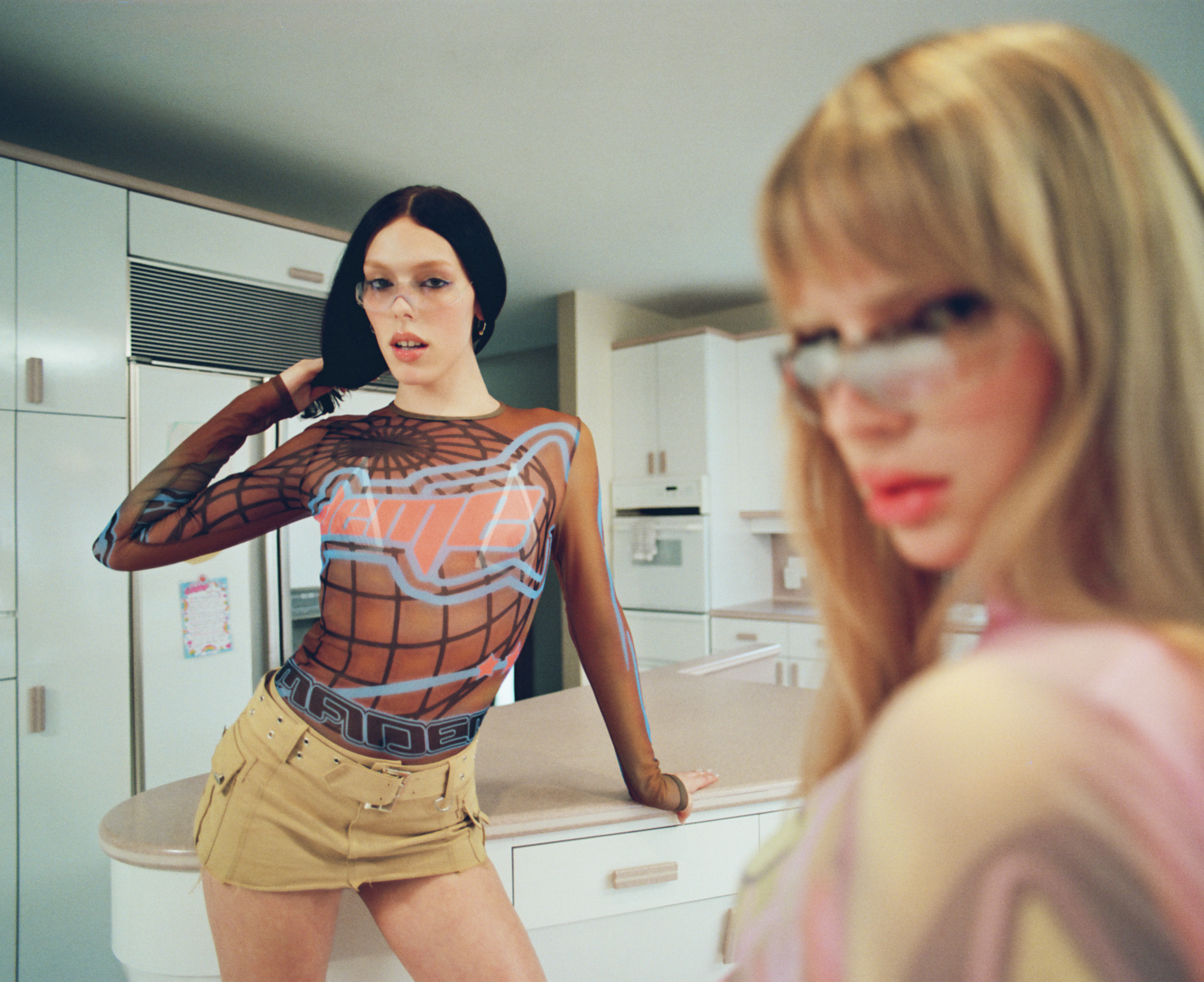 After a buzzy 12-year run — which included collaborations with brands like Stüssy and Vans — Erin announced the shuttering of the brand, naturally leading an outpouring of sadness from its loyal fanbase. If you, too, counted yourself a part of it, however, then we come bearing very welcome news. After a hiatus precipitated by the onset of the pandemic, the brand is making its comeback, with a capsule collection launching at Dover Street Market New York and Heaven by Marc Jacobs. Charged with fearless sensuality, grit and flair — think mesh tees with zingy prints, rhinestone appliqués, cleavage cut-out crop-tops and an all-over airbrushed denim suit — MadeMe has returned with the same gusto and community-rallying spirit that propelled its initial rise. And with its new lease of life, the brand is even branching into events and exhibitions.
To toast the beloved brand's revival, we caught up with Erin to hear more about why its not just about the clothes, its riot grrrl soul, and the living embodiment of the MadeMe girl.
Hi Erin! Let's go back to how things started. What was the story at the heart of MadeMe?
I'm notoriously horrible at describing the brand — I think it's some weird thing that artists have where they can't talk about what they do. But I think that's because I've never really been trying to sell something with the brand, it's just the product of really strong feelings. I'm currently on maternity leave, though, and one thing I did during this time was to sit down and put those feelings down on paper. I basically ended up writing a riot grrrl manifesto about MadeMe. It was really difficult to do, but it made me realise that it's really about community. It's about operating in a certain female-led space, and it's an if-you-know-you-know girl. It's about us as women controlling our own narrative, our own production, and doing what we want to do. It's about expressing ourselves the way we want to express ourselves. I've always been sure, at all times, that anything we do is authentic — that nothing is contrived. It comes from the heart and who we really are, and that extends to the people I choose to shoot, the artists I choose to work with, the collaborations I choose to take on. It all comes from a special place that's true and authentic to the MadeMe girl. We kind of have this, take it or leave it, fuck you perspective.
So what are the cornerstones of the MadeMe world?
We reference a lot of music and fashion from the late 90s and early 2000s, people like Kathleen Hanna, who we've shot, and we've also shot Coco Gordon — Sonic Youth, Kim Gordon and the work of X-Girl is obviously really important to us. And, of course, we constantly reference the mother Madonna — Lola [Leon] is a longtime collaborator. One of the first photoshoots she did was actually with me in 2017. She was a teen then, but she just hung out in the same circles that I did. I asked her, and I highly doubted that she'd say yes, but she did, saying she wanted to because it was about her, and her being part of it had nothing to do with her. MadeMe's really something I wanted to create for our generation — it's our own thing.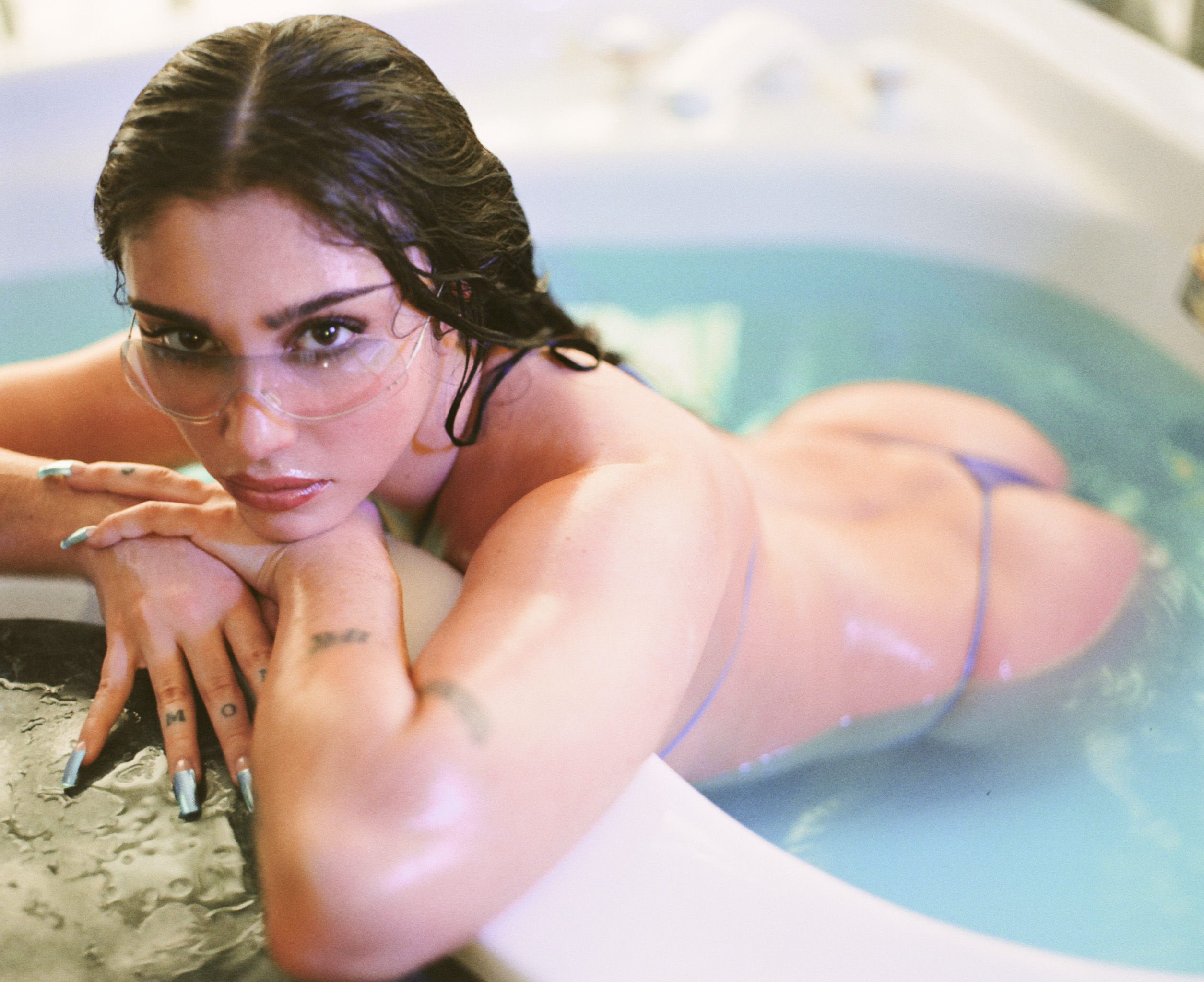 Relaunching the brand, have you approached MadeMe any differently compared to the first time around?
No. And I still doubt myself because of that — I'm like, "Should we have shot Lola again?" There are of course some new additions to who's part of the MadeMe world, but we're basically doing the same thing as we were doing then. And it's the same kind of clothing, albeit updated to reflect what people are feeling now. I did ask myself if we would have to do some kind of big reinvention, but then I was just like… no. This is just truthfully what it is and always has been.
You're also actively engaging your community, right?
Yeah, we actually did an event a couple nights ago, and that really reaffirmed that. I was really apprehensive about it at first, but it was just so cool. I really wanted to put the resources that I've acquired from being around in the game for such a long time to good use, and really platform and celebrate young artists that typically wouldn't get a chance to have a gallery show. My friends, who are these incredible women, own Company Gallery. It's literally the coolest gallery in Downtown New York. Pippi Nola, the artist whose work we exhibited, was actually an assistant stylist on one of our MadeMe shoots. She just showed me her art on her phone one day, and I was like, "Are you kidding me? This is insane!". It was a real success, the whole community turned up, and everyone was so happy that we were doing stuff again. And to be honest, that's what it's always been about – it's never really been about the clothes. It's about community, and creating a space that other women can feel part of, and really feel celebrated, because that doesn't really exist in streetwear. It's a very male dominated and operated space, there really isn't a really cool space that women can align themselves with.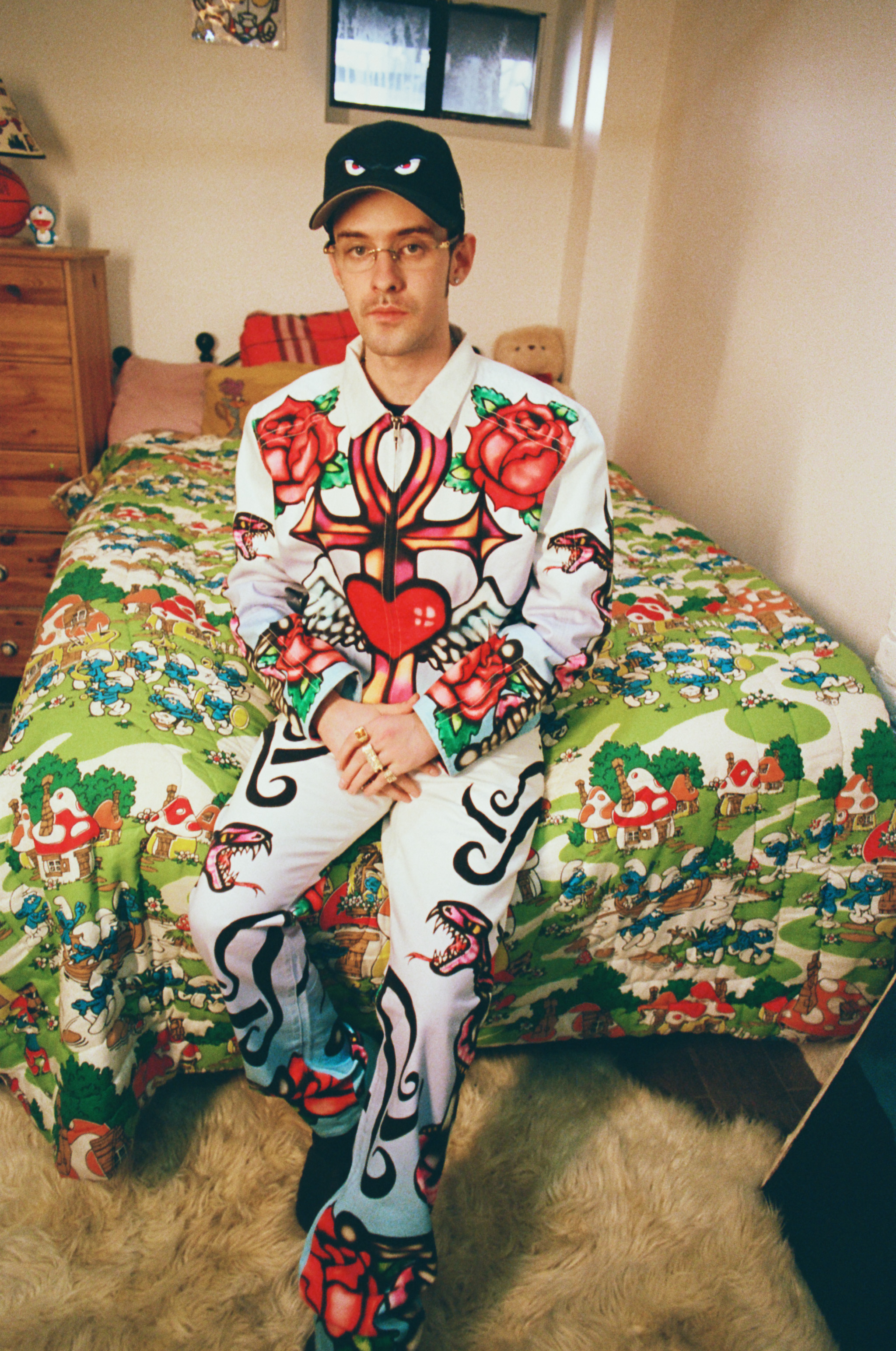 Who is the MadeMe girl, though? Where does she go? Who is she hanging out with?
She definitely has to be locked into the idea of riot grrrl — and she's quintessentially New York City. I've worked a lot with Princess Nokia, for example, and I feel that she really embodies what it's about. Actually, it's a tough battle between her and Lola, but Princess Nokia really is the MadeMe girl. She grew up in the Lower East Side, now lives in the Bronx, she's Puerto Rican, and just understands all the New York City references. She'll be wearing a Mets hat and a Balenciaga sneaker. She's outspoken, she makes the rules, her own lane.
She has a real give-no fucks spirit, right?
Yeah, but then she's also the hottest girl. She's the person everyone is trying to be friends with. It's an interesting and complicated space that I've had such an attachment to my entire life. It's who I wanted my best friend to be growing up — the absolute coolest girl in the school that gets in trouble all the time, but you can't really be mad at her.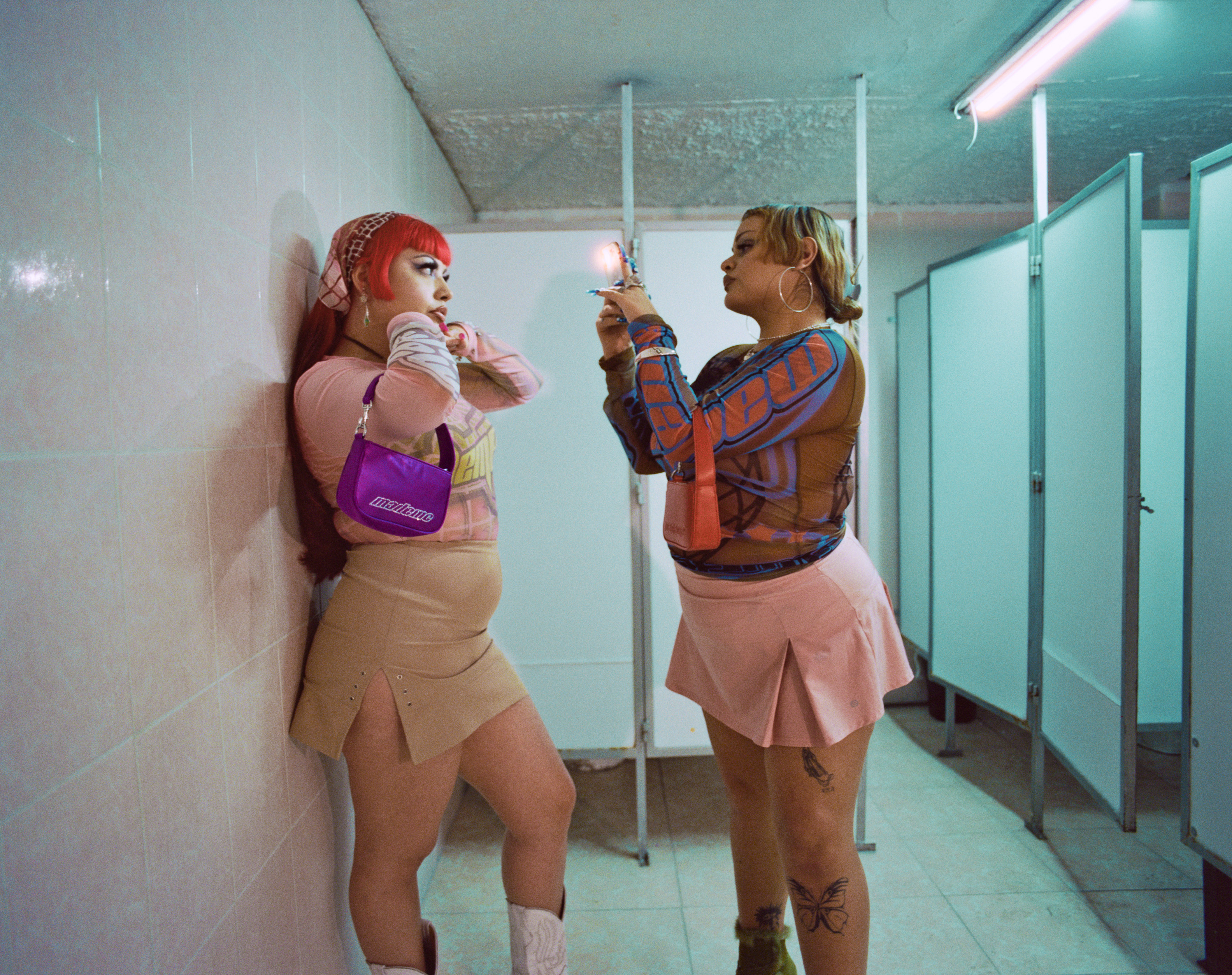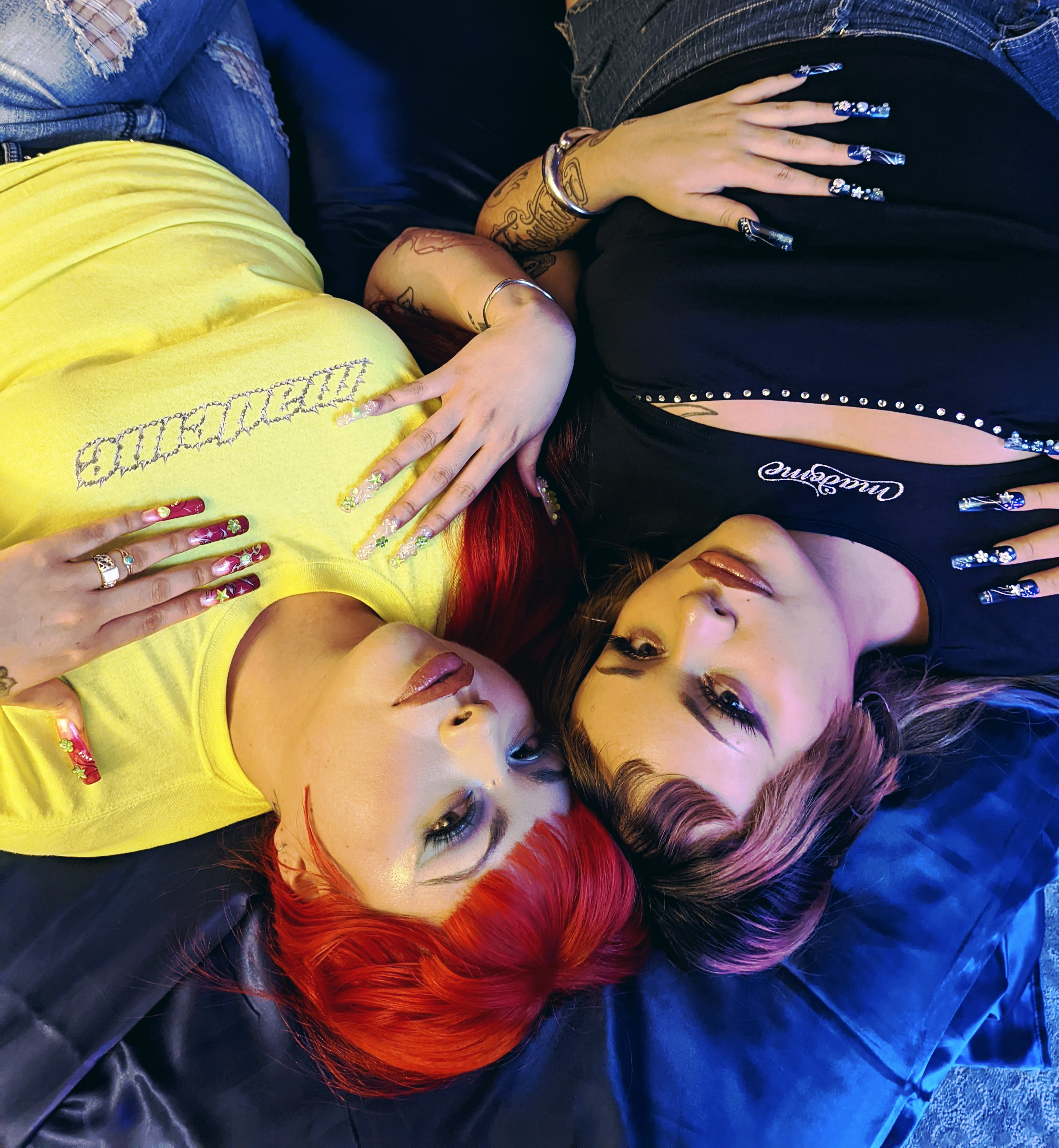 Credits
---
​Photography Mayan Toledano. All images courtesy of MadeMe
Tagged: