Photography Aidan Zamiri. All images courtesy of ANDEL
ANDEL is the new label showing how the fashion system can change
With its socially-conscious ethos and actions-first approach, the upstart cooperative is setting an example for the industry.
Photography Aidan Zamiri. All images courtesy of ANDEL
Fashion is an industry where talk about change is very popular. That said, whether the well-intentioned promises that come of these conversations actually ever happen is debatable. This week saw the launch of ANDEL, a new label founded with the intention of setting tangible examples for how the industry can do better. Ambitious as that sounds, its proposal is plain and simple, focussed on building a new, cooperative infrastructure on ecological and socially responsible foundations.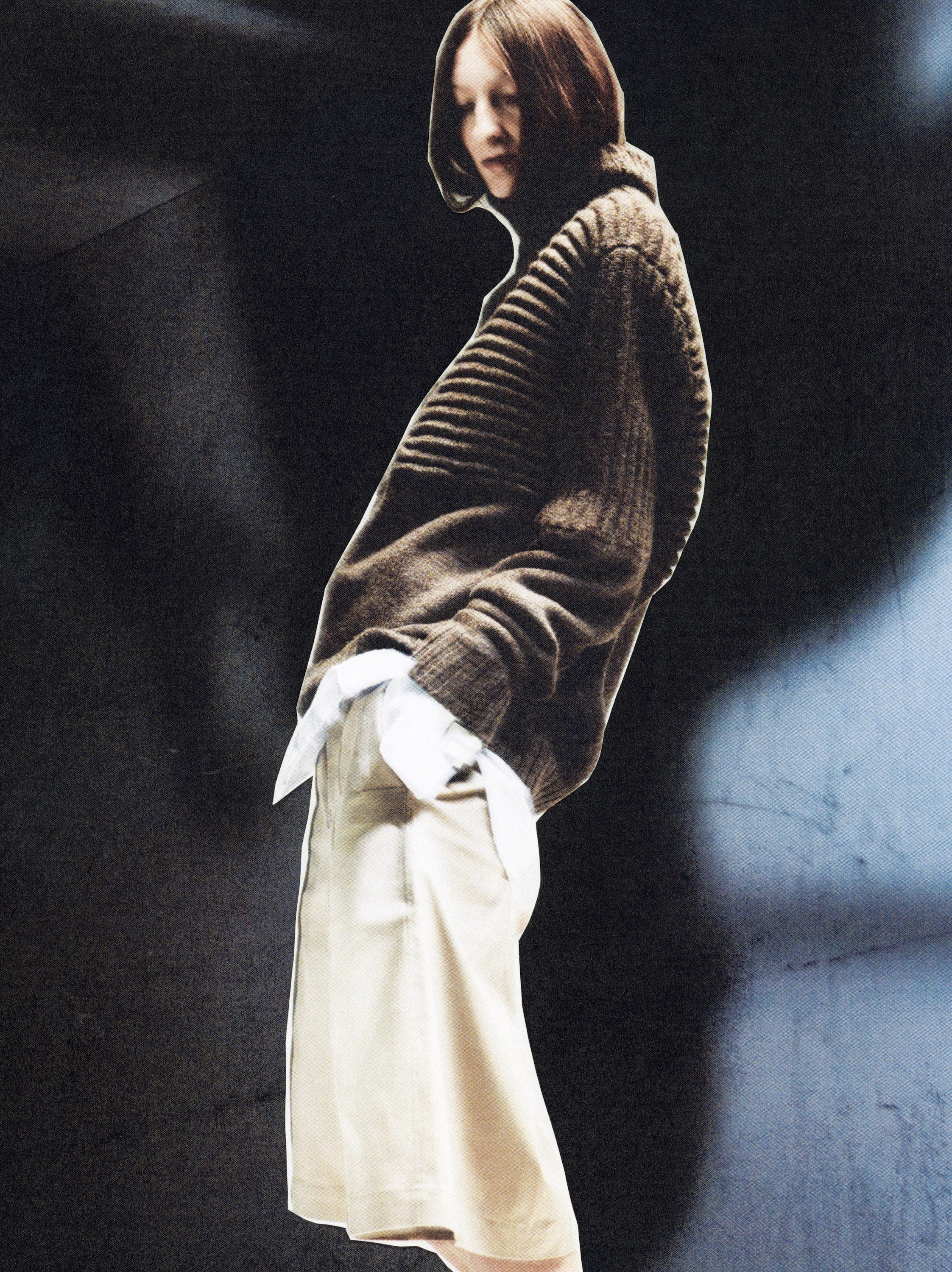 The brainchild of Peter Dupont, Oscar Miles and Weronika Banas, ANDEL was borne of conversations around their shared frustrations with the fashion system, both as participants within it — Peter has worked as a model for the past five years, Oscar has a background in design and casting, and Weronika is a specialist in ecological material innovation — and as consumers of its end products.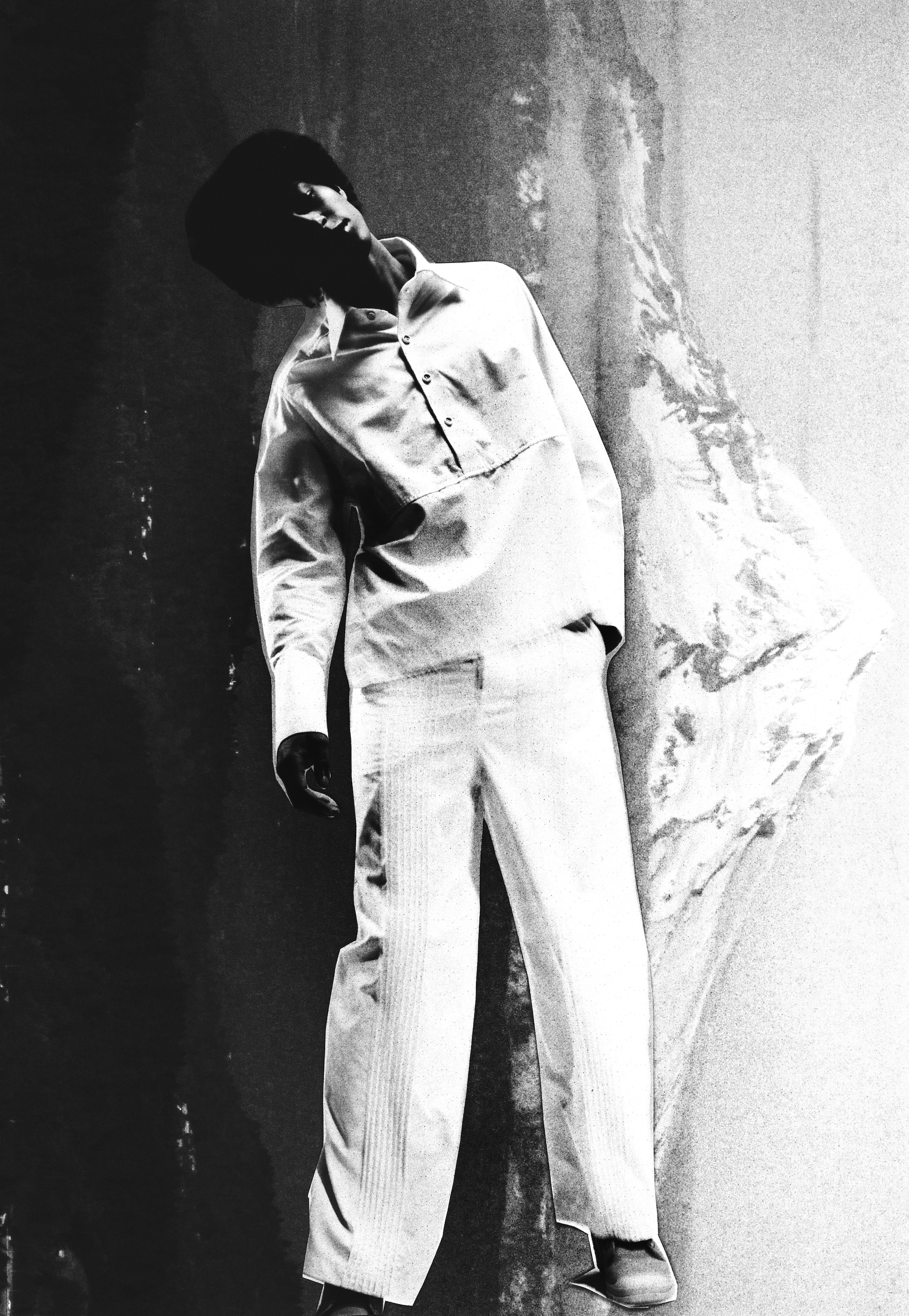 With an educational background in climate science and human geography, Peter has long looked for a way "to use the platform I've gained through modelling to do something related to that," he says. An earlier example of doing just that is Dura Solutions, a lifestyle brand committed to raising awareness around the climate, which featured T-shirts created in collaboration with Fashion East founder Lulu Kennedy's daughter, Rainbow. "That was kind of a test for what we could do and how we could do things. And from then on, Oscar and I have been talking about what it would look like for us to build a brand from scratch."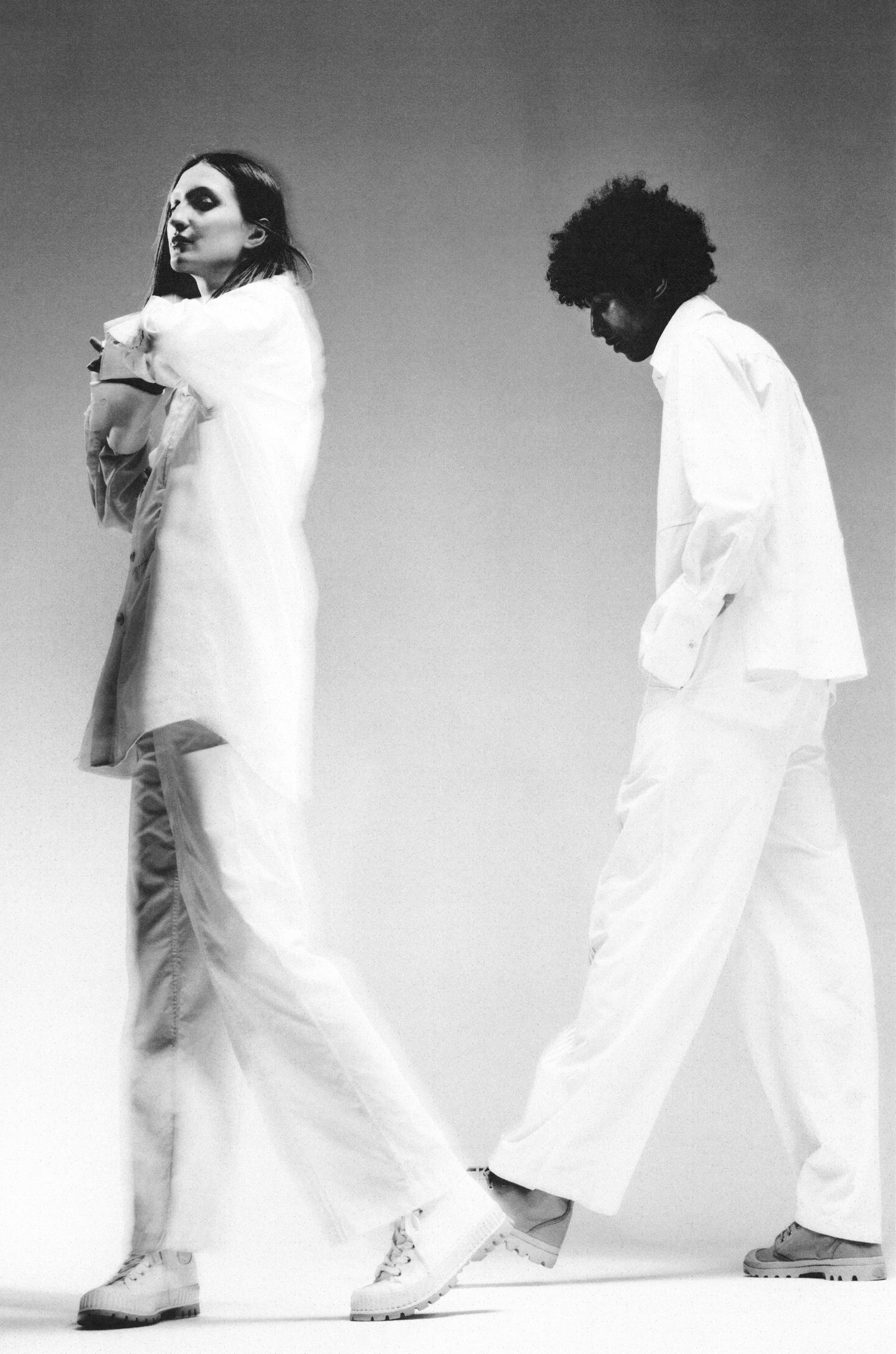 Close to two years on, those conversations have bloomed into a fully-fledged business proposal. ANDEL being a fashion brand, a refined design vision is at the very heart of that. "Functional, sleek, simple and minimalist", as Peter puts it. With crisp shirting, wide-set trousers, and roomy ribbed knits, the collection was designed with broad appeal in mind. It's also a response to the aesthetic fickleness of so much seasonal fashion. "We were finding it hard to relate to the drastic changes in seasons with bigger brands, so we wanted to focus on creating a reliable product," Oscar says, describing the work we'll be seeing from ANDEL going forward as "successional" rather than seasonal. "It's really about creating collections that make sense, that aren't drastically different each season. Clothes that people can really rely on and build a wardrobe from."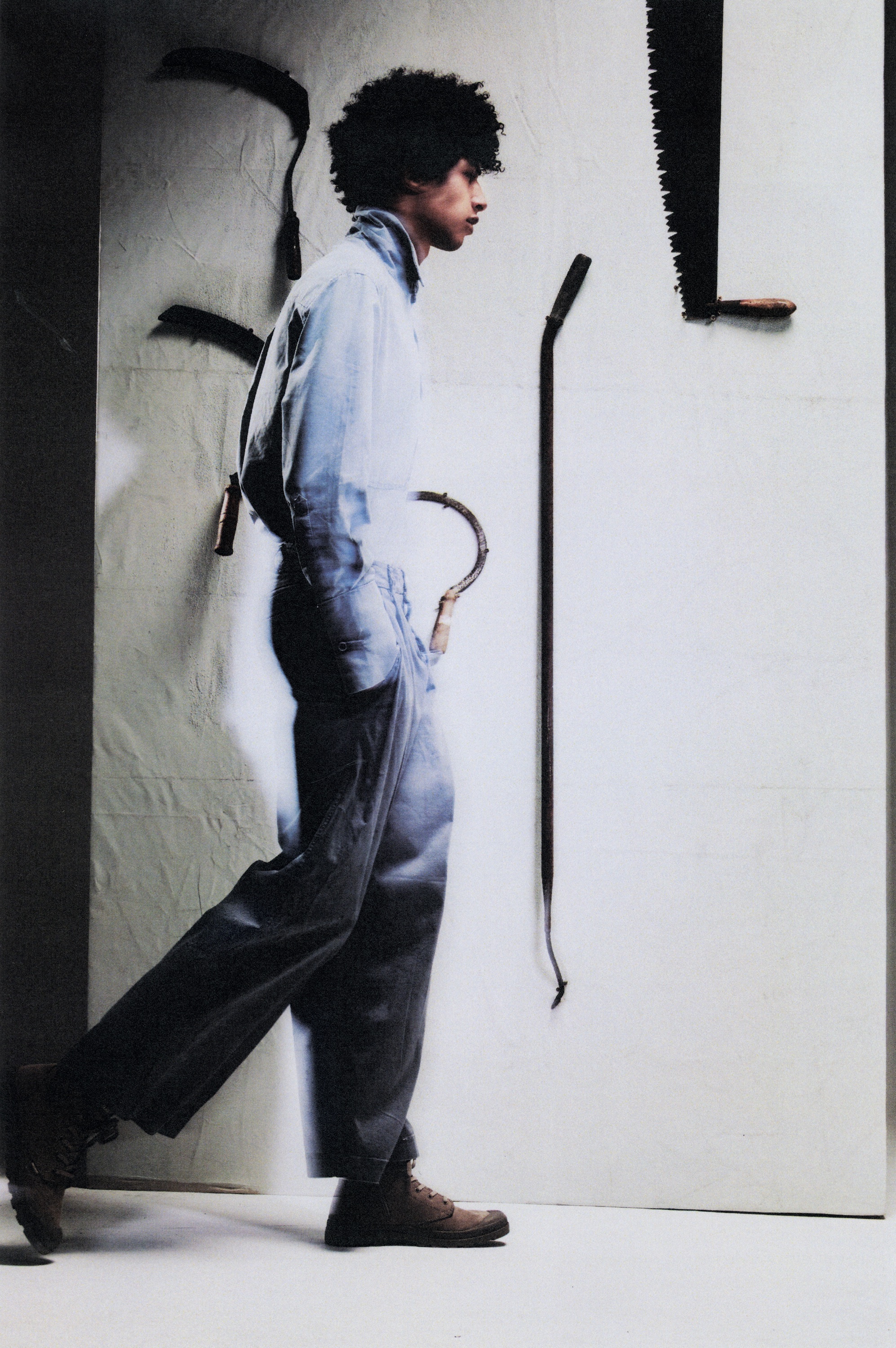 In keeping with its commitment to responsible practice, for its first collection, ANDEL has worked exclusively with deadstock and upcycled fabrics. With the help of Weronika, however, the collective aim to make waves with material innovation — a mission they're already making good headway on. "Our eventual goal is to set up a lab together with Weronica, where we can experiment on different solutions," Peter says. "With this collection, though, we've been working on smaller solutions while trying to address issues when it comes to things like our supply chains, by trying to produce as much as possible on site. All of our buttons are 3D printed using a soy-based filament, and we're currently developing a waste-based filament which would allow us to actually print with waste from a local source."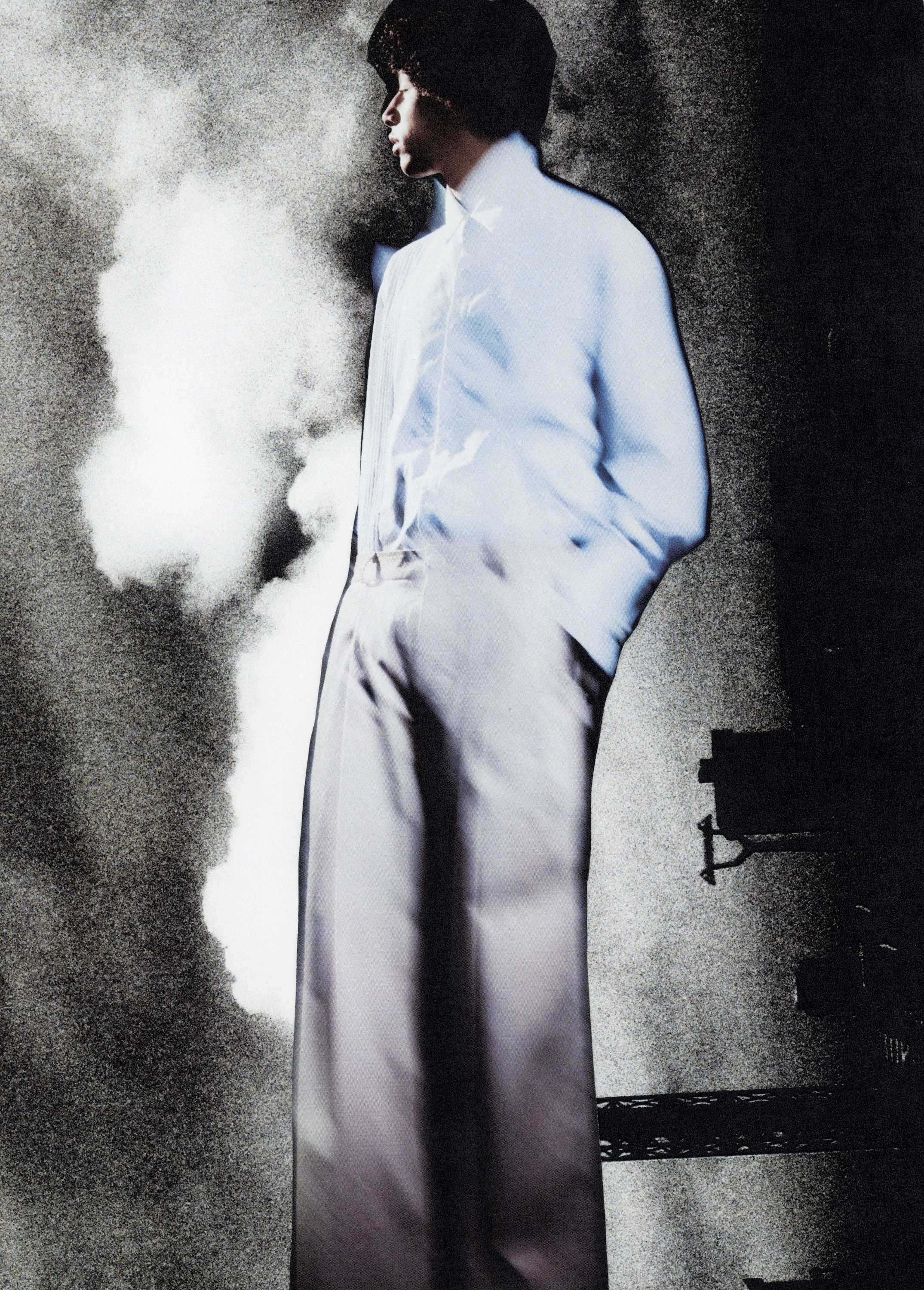 This forward-thinking approach doesn't just affect ANDEL's design principles; it makes itself felt in the way it engages with local communities, by way of educational projects with local student talents and its very infrastructure. Perhaps the most noteworthy feature of all is the cooperative ANDEL has set up, a business model by which each participant "owns an equal amount of the company, and everything in the company is democratically talked through," Peter explains, resulting in a system in which profits are equitably distributed and reinvested, rather than all funnelling up to the top. It's a welcome counterpoint to the status quo in an industry where there's "so much money, but it's so radically unevenly distributed," he continues, pointing out that it's "an approach that works in a lot of other industries, but we don't know of any other brands doing so in fashion."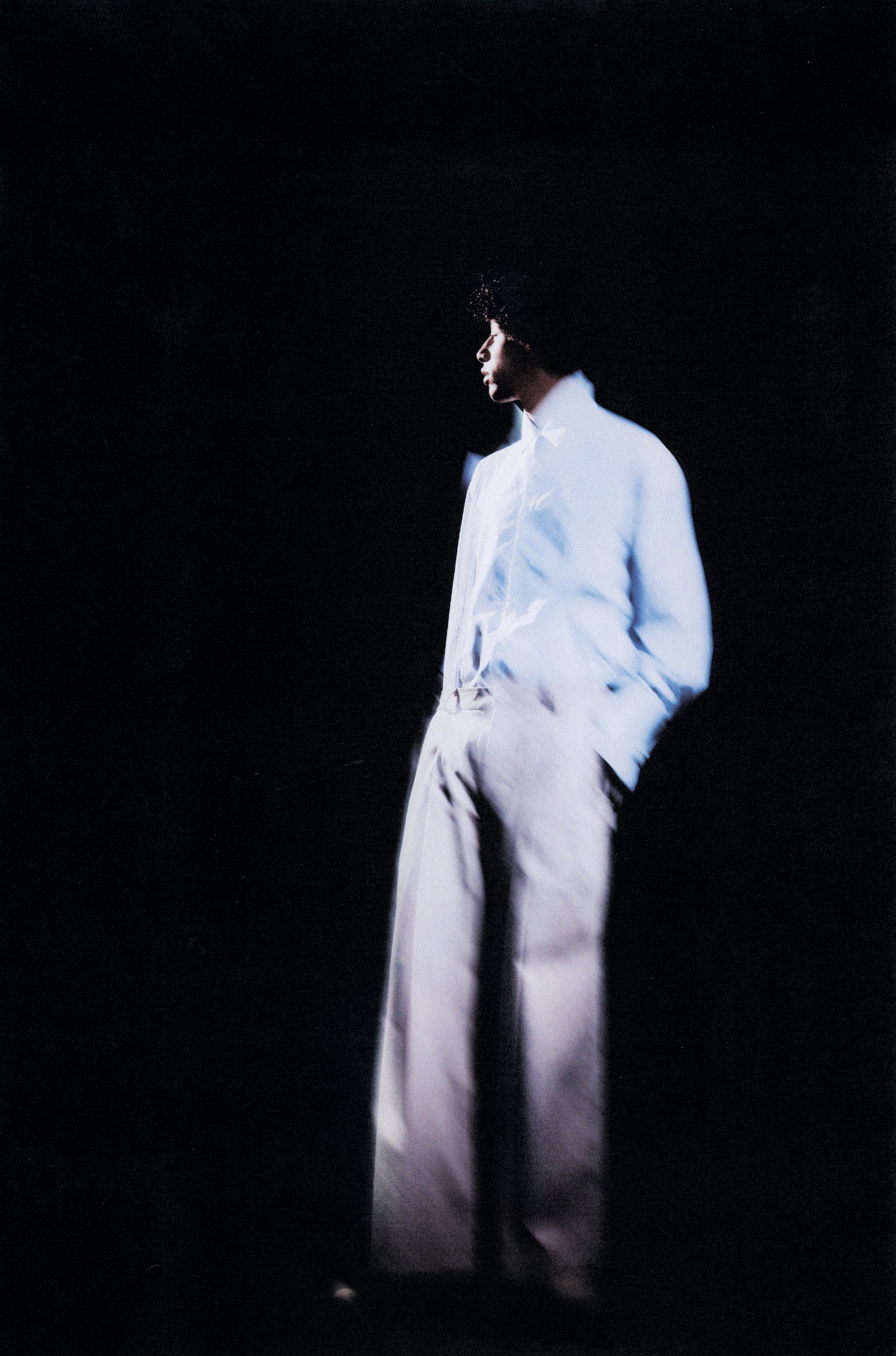 Granted, ANDEL's story is just starting, and the issues it's attempting to broach aren't ones that will be solved overnight – or by them alone. The take-home point here, though, has more to do with the fact that, rather than simply discuss the need for change, ANDEL are doing their part to bring it about. As the collective writes in a release, "if we can showcase that three young people can do it better, it leaves little excuse for bigger companies not to do the same." Who knew that such pared-back clothes could serve as vehicles for such big ideas?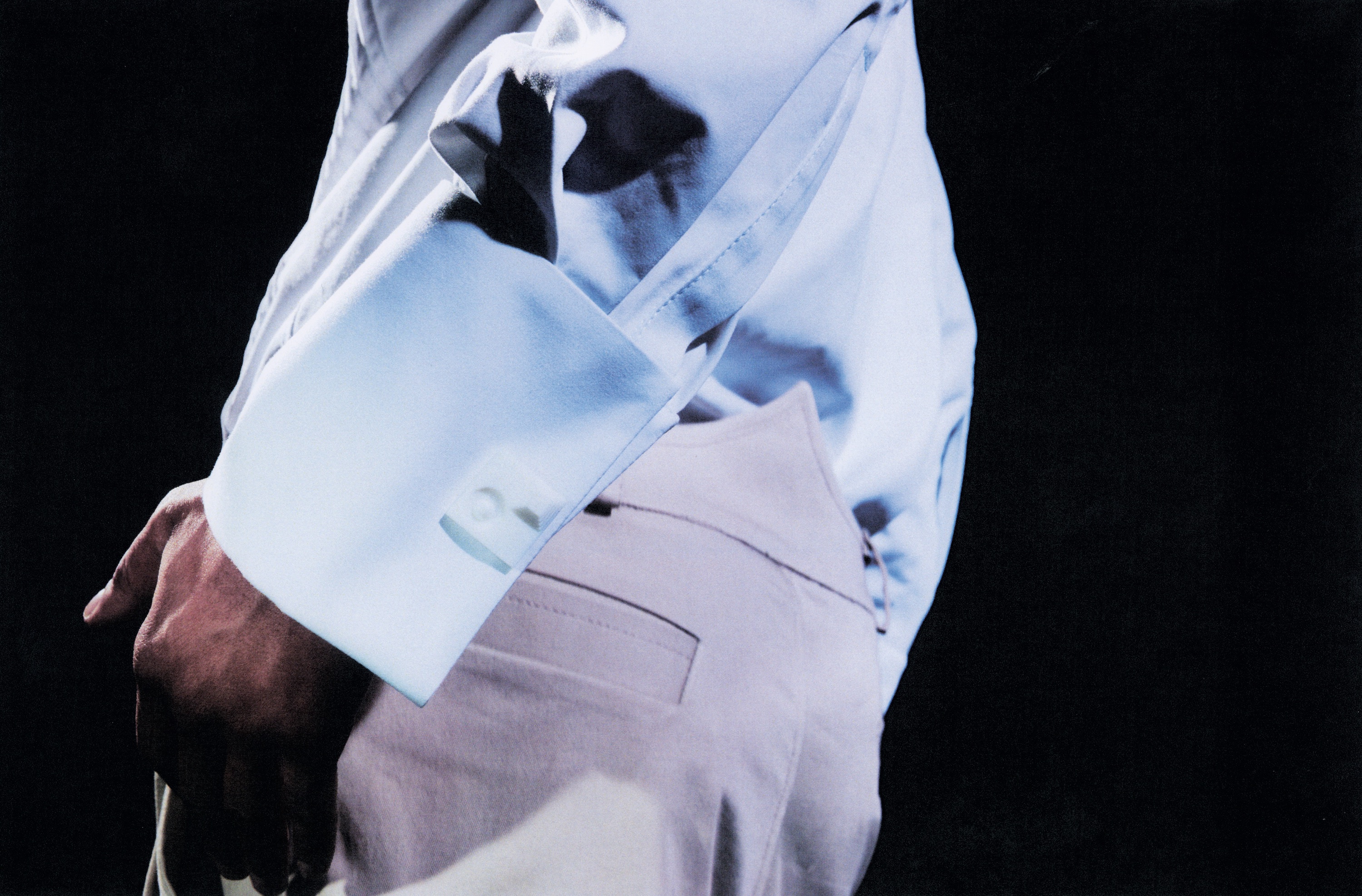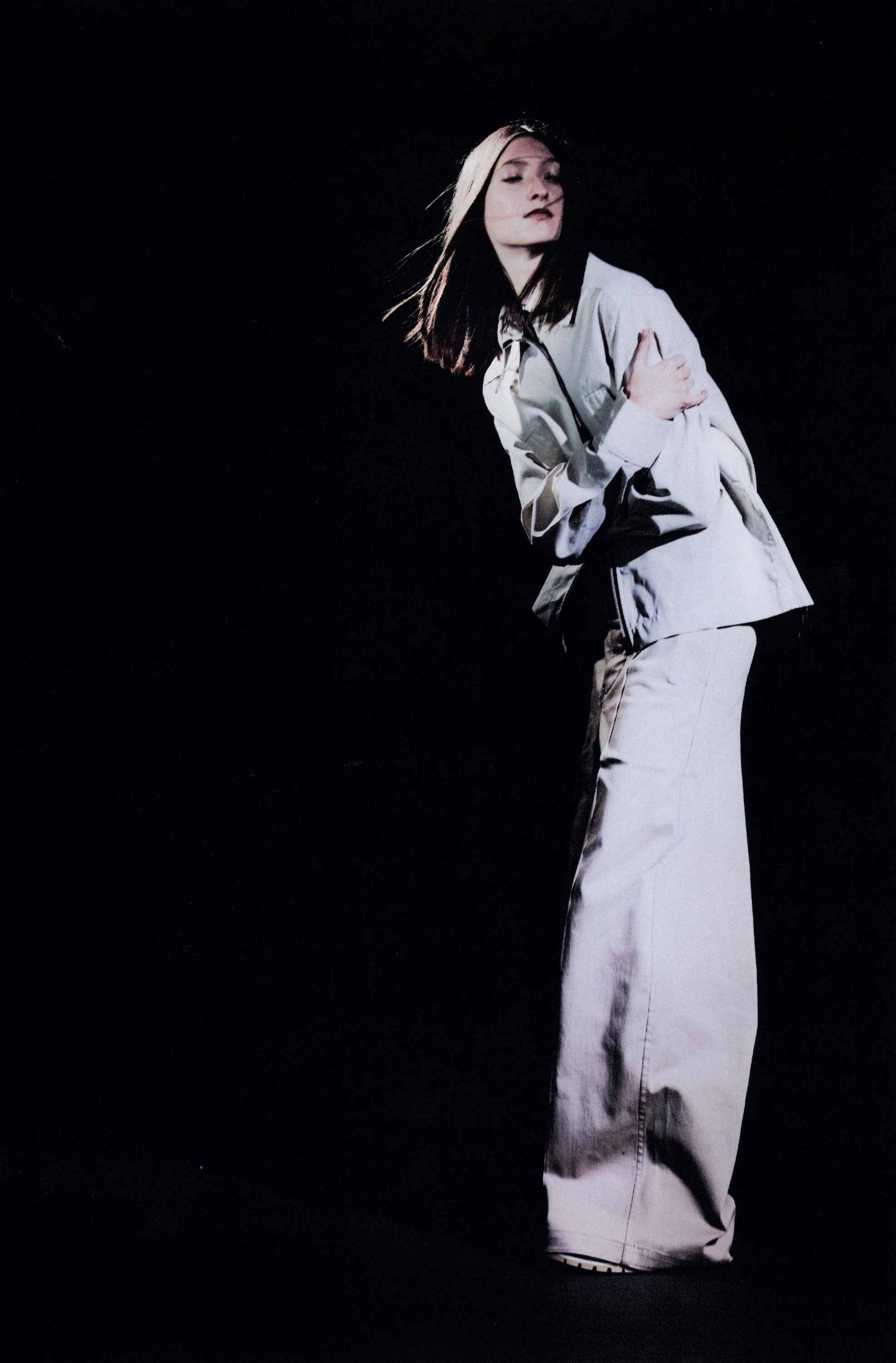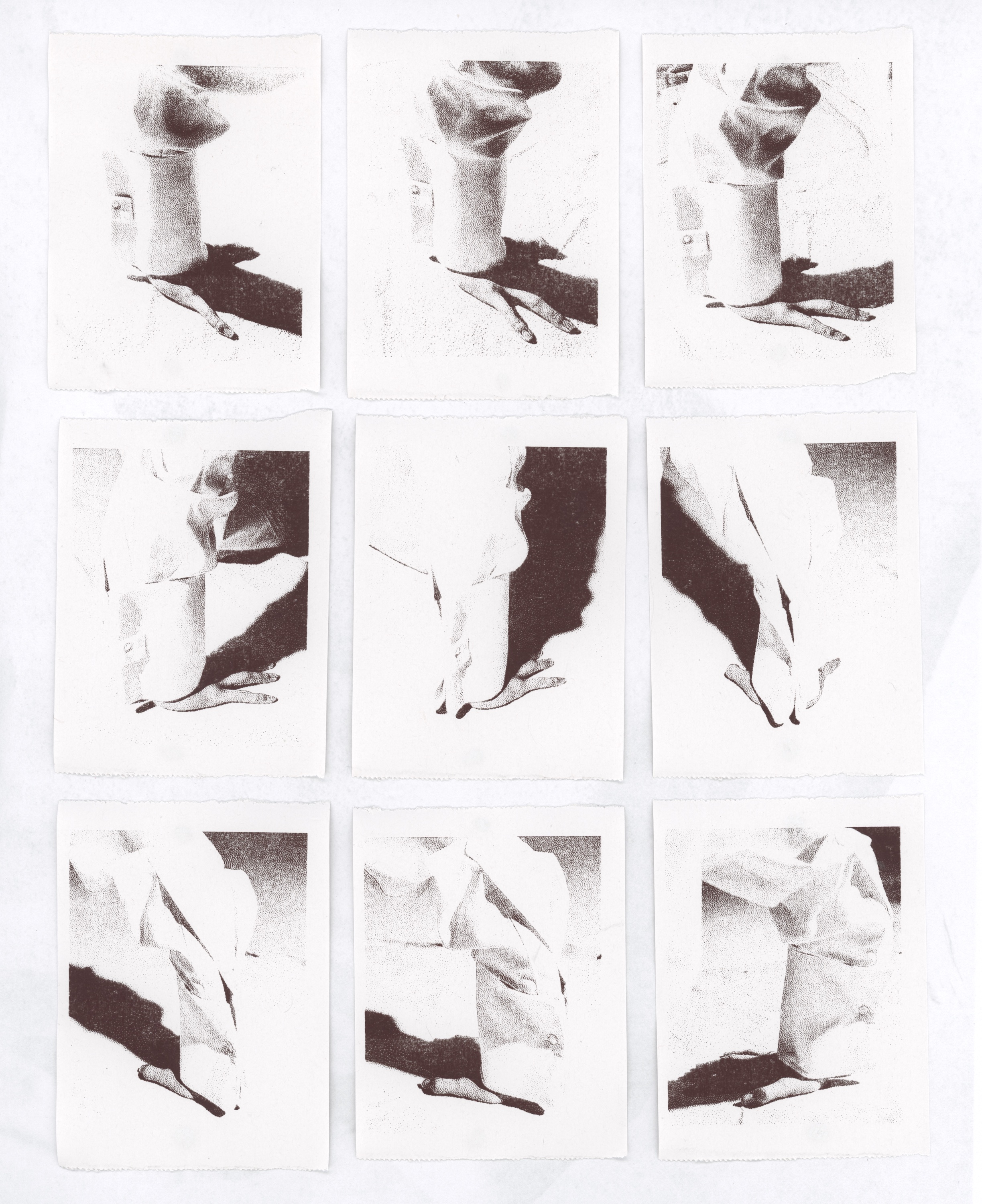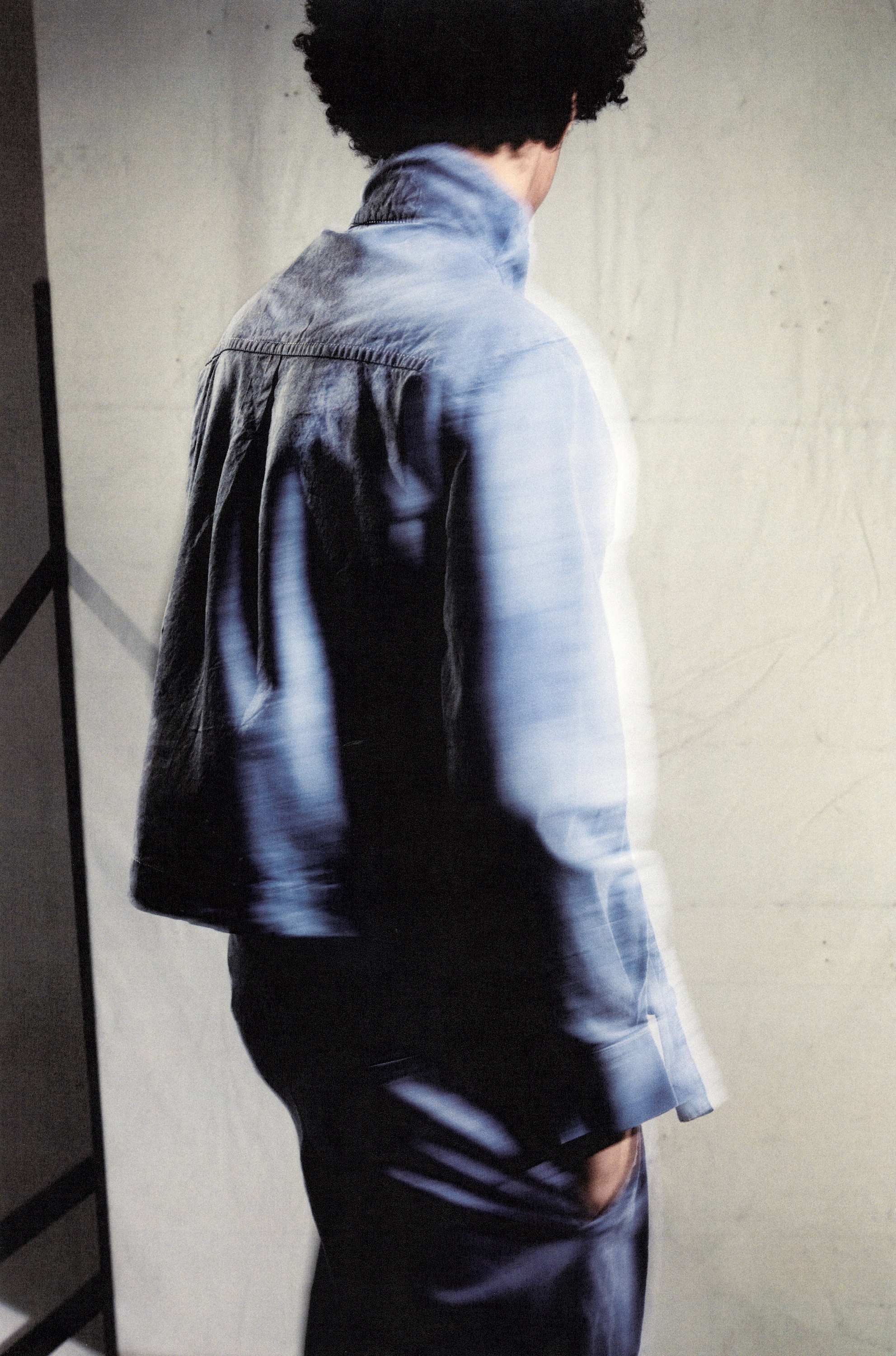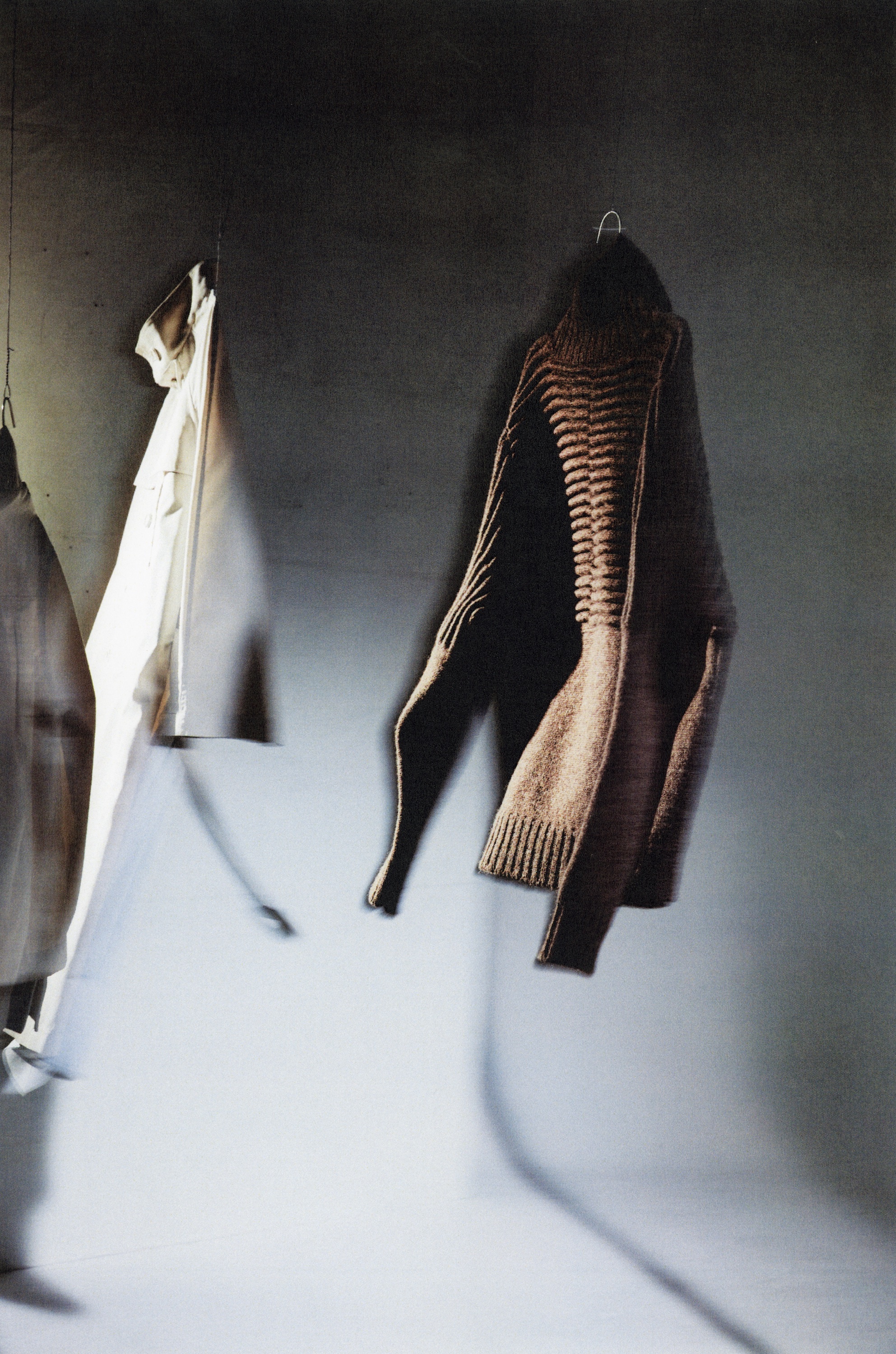 Follow i-D on Instagram and TikTok for more on fashion.
Credits
---
Photography Aidan Zamiri
Styling Ellie Grace Cumming