Photograph by Allen Jiang
Baby Rose wants Black women to take up space
As she prepares to release a new project this month, the Atlanta-based singer-songwriter speaks on what it means to contribute to the culture.
Photograph by Allen Jiang
The BTF100 is a list of Black creatives, artists, and tastemakers who are globally disrupting the art and media landscape. These individuals, co-curated by the teams at both Blacktag and i-D, sit across multiple disciplines, industries, and spaces, unapologetically defying stereotypes and clashing traditions to make space for new ideals.
Each week, for the next four weeks, we'll be dropping 25 names from the list alongside special features delving deeper into what it means to centre, celebrate, and create equity for Black voices. Head over to the BTF100 microsite for the full list!
For Baby Rose, creativity is a constant process. "I feel like I'm never not creating," she says, explaining the purpose driving her work. "Even when my medium isn't music, breathing, living, loving, crying, and growing are all part of the creative process just as much as rehearsal, production, writing, and recording."
This fluid, intuitive sense of boundaries between life and craft is reflected in the jazz-inflected quality of Baby Rose's unique voice, which evokes a smoky depth ancestrally reminiscent of fellow contraltos like Billie Holiday and Nina Simone. The D.C. born, North Carolina-raised artist is following in their footsteps, carving out her own approach to innovation in the ever-evolving genre of R&B. "I'm here to shift the narrative around black creators in this monolithic box we're placed in. Our ancestors are the originators of the majority of genres historically and it's time for us to reclaim those spaces unabashedly," she says.
Her critically acclaimed debut album To Myself was released in 2019 on the heels of a tour with Ari Lennox, and cosigns from talents like SZA and J.Cole. There is no doubt her new project, set to drop at the end of October, will soon cement her place as a defining artist of her generation.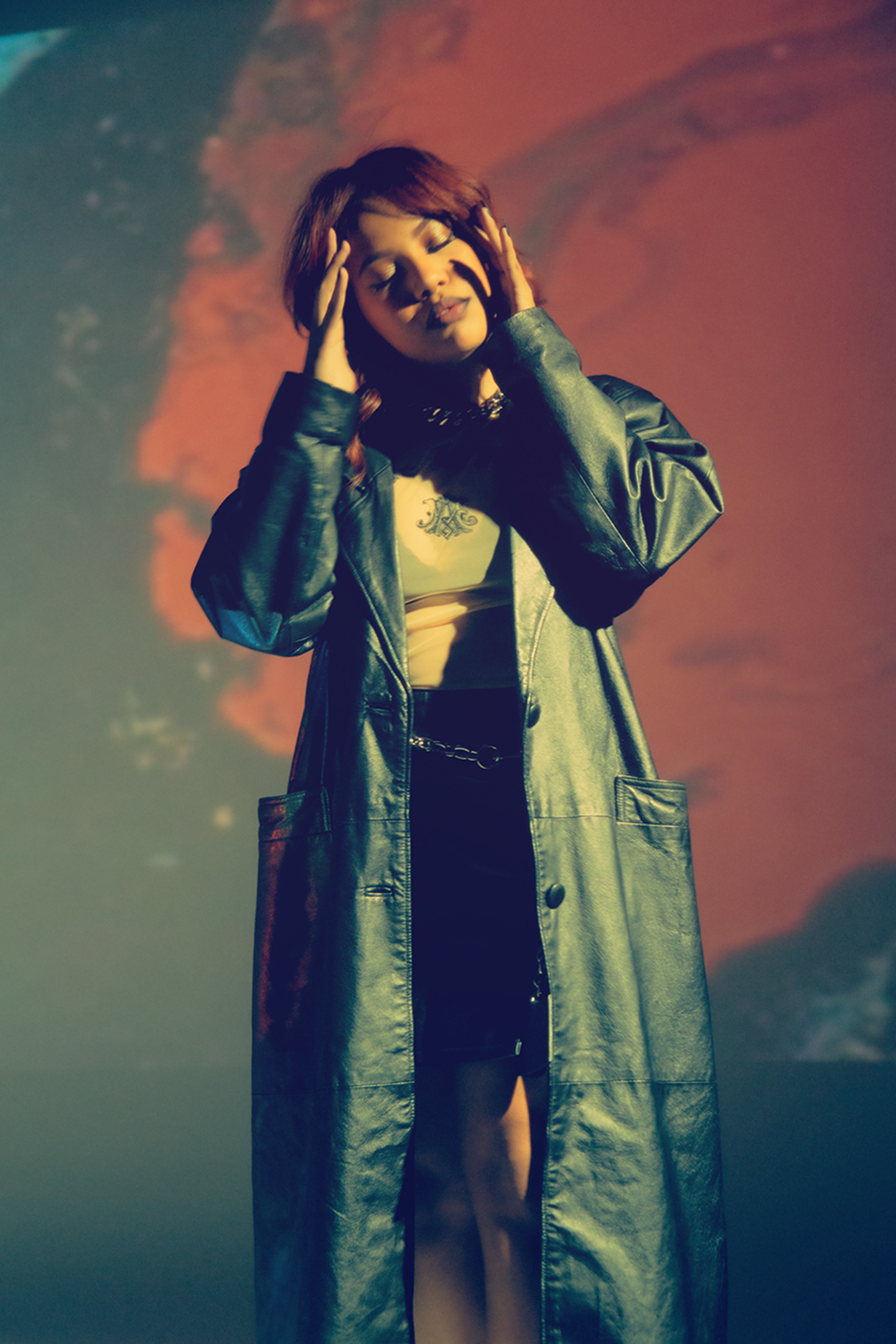 How would you describe Black culture's influence on popular culture?
Black culture is pop culture. We push it forward. I can't even imagine where music, film and entertainment in general would be without our influence.
What nuances or tensions are you finding as you navigate the creative landscape as a Black Creator?
The feeling of there being an unspoken ceiling that we have to break through. The lack of respect from the powers that be for what we do, why we do it, and who we do it for. I try not to focus on that and pay attention to what really matters, my intuition and those who are listening. God will guide the way just like all things.
What ground is left to cover in representing voices like yours in the arts and in media?
For one, we have to support each other. We have to get rid of the stigma that just because you're doing rock, country, pop, you're "trying to be white". That's exactly what they want you to think. These are our spaces and we can be as big as we want to be in any form.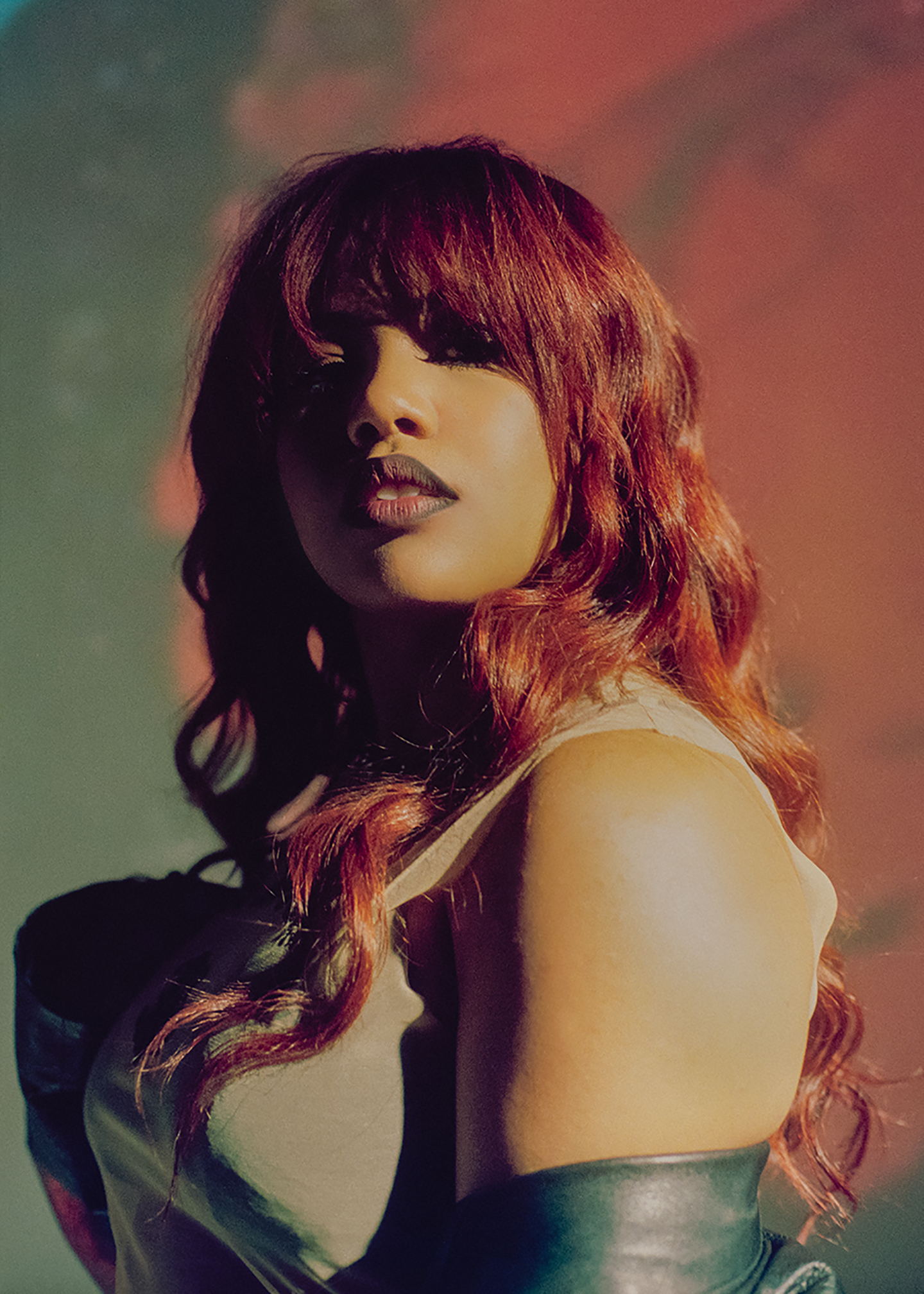 What work do traditional content platforms need to do to better support Black creativity?
They need to acknowledge how important our presence is by not limiting our exposure, but highlighting it. We determine the next wave, it's natural for us to set trends. Moving forward we could move tighter and work together to build each other up and support when we see there's a lack of acknowledgment with our own creators. My favourite moment of that was the TikTok strike, when black creators stopped creating dances. That was a powerful moment of solidarity and peek into what culture would look like without us — tragic.
Looking towards the future, how will you define success in your field?
Success to me is peace, health, wealth, vitality, and respect from those I revere.
What does the community you're a part of mean to you and how do you want to give back to it?
I want to show women, especially, that we can have so much autonomy in this industry. You can produce, write and record your own records. You can learn how to get better on the internet, with time and patience. You can do this on your phone lol. There are no rules and no excuses. Just go.
Which peers do you look to for guidance and inspiration?
I look to my OG's, my homies, bandmates, my team. I'm surrounded by good people that I can trust, and that's important on this journey. For inspiration, I look at lessons I've learned or haven't yet. Anything with a unique emotional charge I'll usually pull from when creating. The chords and melody reflect the struggle and the words just flow.