Photographing gay youth across Russia
Vlad Zorin travelled hundreds of miles to capture different queer male sexual awakenings in his new book, 'With Love from Russia'
|
13 December 2021, 11:19am
In Russia, the gay propaganda law means most LGBTQ+ stories will seldom reach the mainstream, and so discovering who you are, and finding kinship, is a stilted and arduous process. In photographer Vlad Zorin's book, With Love from Russia, queer men from across the country recount the moments they realised they were different. In a country widely seen as upholding strict conservative ideals (homosexuality itself isn't criminalised, but neither is discrimination against LGBTQ+ people), many of the men featured describe being raised in social environments were their very being was a subject of debate. And in nearby Chechnya, part of the Russian Federation, a torture and culling of gay men, continues in spite of global condemnation.
With Love from Russia — which Vlad worked on with curator Andrey Lopatin and supporter Ksenia Arturovna Chilingarovafor — is as much about identity as it is about sex. To compile it, he spent months travelling across his homeland, tracking down participants via social media, armed with questions about their 'Firsts' and 'Favourites'. But what unfolded is a bleak and revealing portrayal of what it's like to navigate queerness in isolated places, and how that can ostracise you even further from the few people you have close. There are stories of brief teenage encounters, girlfriends, discovering pornography, heartbreak and, for some, eventual contentment.
Below is a brief extract from the book, followed by a conversation with Vlad, in which he tells us the story of how the book came together.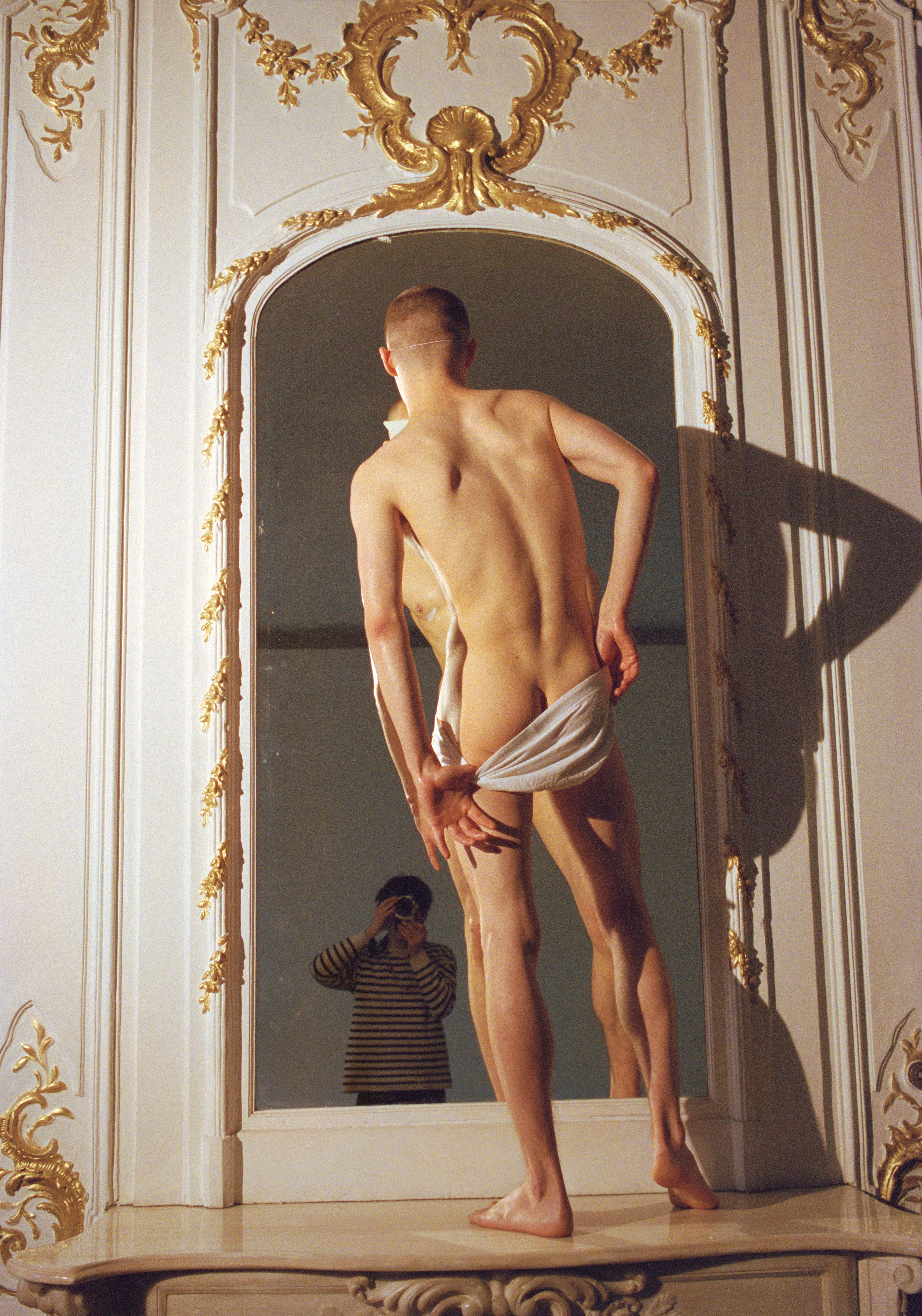 Filipp, 23, Nevinnomyssk
"I'm heartbroken right now, so it's hard to speak, and I'm at a friend's place now. I left him the day before yesterday. There were some things like… well, never mind. It's all messed up and it involves lots of alcohol. I suggested we take a break. It's just, this last time that he cheated on me, it was right in front of me. I was sitting right there, in the kitchen. This is my first boyfriend, my first relationship. This is what it's like to fall in love for the first time. Still, I love him no matter what, I can't help it. He had already cheated on me, but this was the first time that I was present."

Filip cried and asked me to call him back in 15 minutes, he went off to drink, and we weren't able to get back in touch.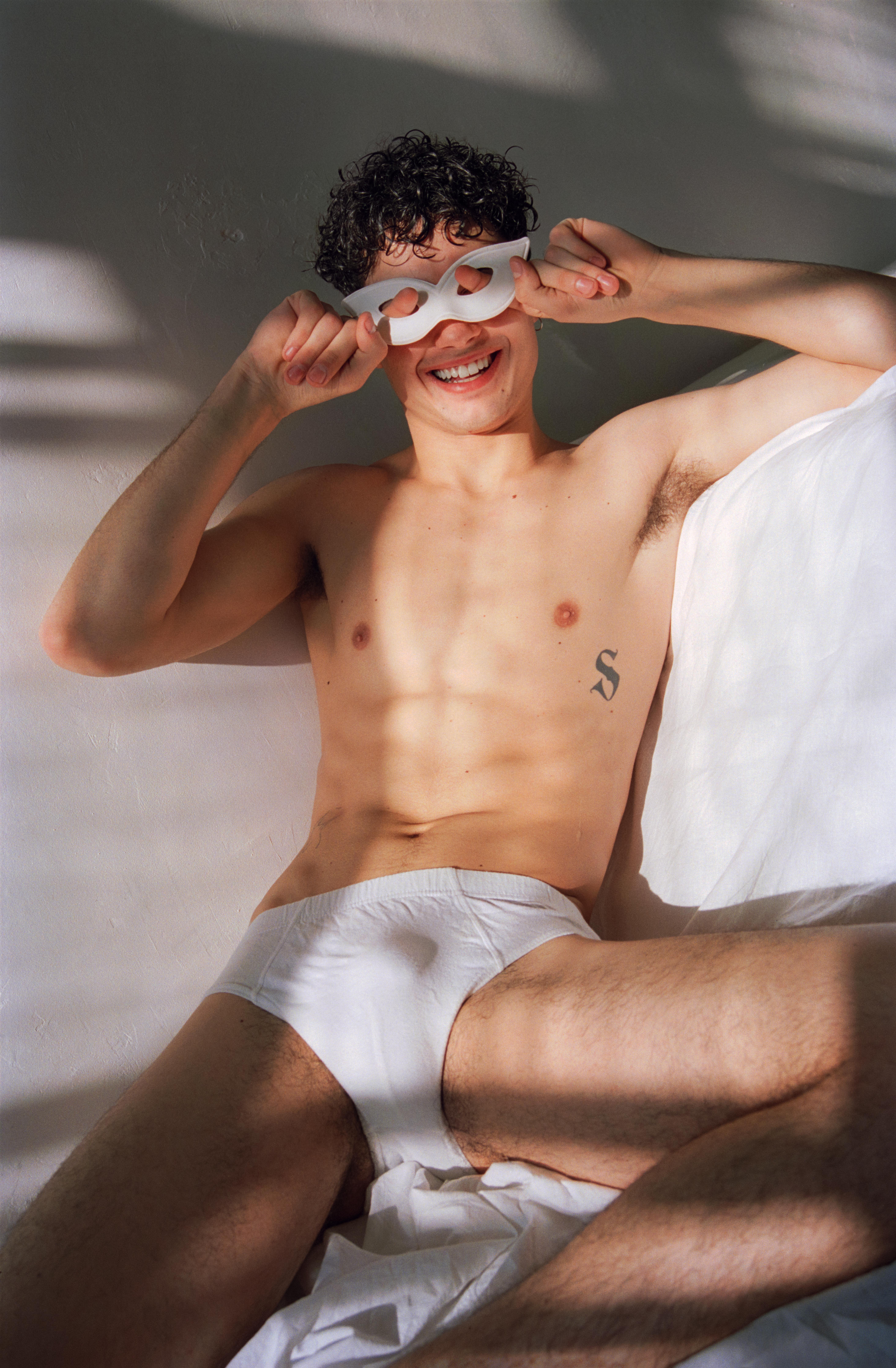 Describe why it felt important for you to speak to these men about sex so candidly.
My desire to have these frank conversations arose after my trip to Paris in 2020. There, the first thoughts about the project were born: I watched the Parisian guys accept themselves and their sexuality, and was struck by how sexually liberated they are, [especially] in terms of tactility. It seemed to me that they have almost no taboo topics in conversation about sex. So, upon returning to Russia, I began to draw parallels with myself, with my childhood, youth, in which there was no place for talking about it. I wanted to know whether it was possible to discuss sex honestly and sincerely as a gay man in Russia. Could I be a part of it?
At the start of the project, I felt like I could not. Only after listening to these stories did I manage to become an active subject in this conversation. This is how my revelation came about, and why my own is the last story in the book. I realised that my artistic style has always been an attempt to overcome the barrier that existed inside: the fear to speak openly and freely about sex. In the book, I spoke for the first time, thanks to each of those who spoke to me.
Did you expect these people to open up and tell such dark stories?
That was completely unexpected. Due the lack of the practise of openly talking about sex and sexual ethics in Russia, I thought the task of reproducing the history of their own evolution would be difficult for the guys. But again, I was surprised. I was surprised how freely, excitedly, they told their stories. After the interview, some of the men compared their story to a confession. They let me into their home and even introduced me to their parents and grandparents. I photographed them in their beds; some of them had slept in these beds since their childhood, and it was there that their first sexual discoveries happened.
As I said, I entered the project completely green; I did not know how to improvise on this topic and, in order to protect myself from awkwardness and fear, I prepared a list of supporting questions: "How many partners? Favourite position? Sexual fantasies?" It seemed to me that it would be easier for everyone, but at the very first meeting, the opposite turned out. Most of the guys, as soon as I indicated the topic of our conversation, easily coped without my questions.
Sometimes during our conversations, we took a walk. One guy led me past the window of his first sexual partner — it was exciting to be so close to the past, usually so carefully guarded. During the shoot, sometimes the guys either jokingly or sincerely asked [if they would be shot completely naked]. I was terribly embarrassed, but in my heart I was jubilant, because it was my goal to give these heroes a feeling of freedom.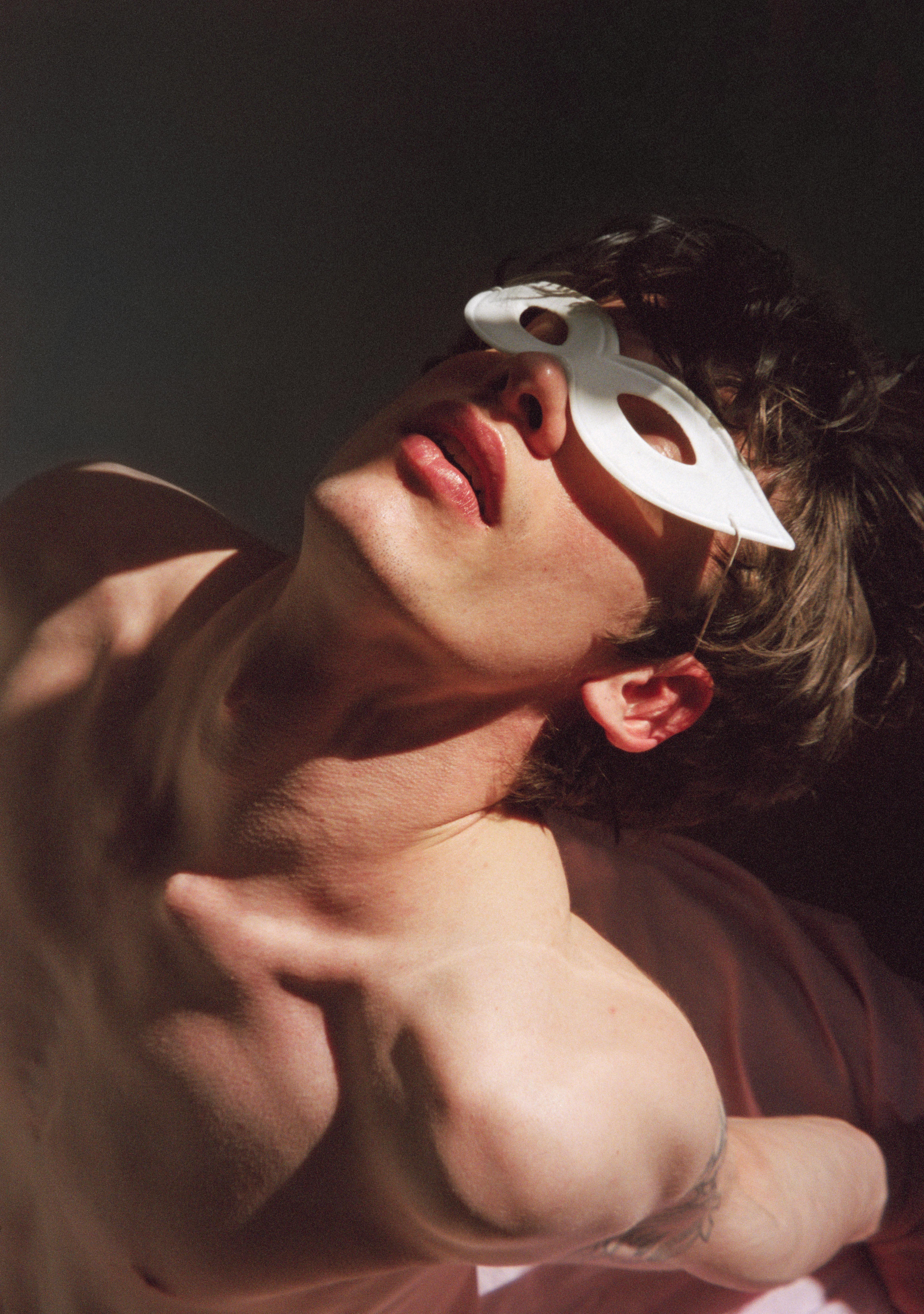 How did you navigate the ethics of this project?
While working on the book, my team and I had a lot of discussions and disputes about ethics, legality and the need to publish a number of fragments and individual stories. I had to show my courage, or maybe stupidity (due to the legal dangers that such a publication can entail) to keep all the stories in their original form with minimal literary editing. It was important for me that the book was a direct speech of the men, as sincere as what I had heard when we spoke.
This book features both English and Russian language text. Why did you feel like it was important for the English-speaking world to know these stories too?
For me, it was important, firstly, to give the Russian male audience the opportunity to see their ideas about sexuality from the outside — with all the problems that are present in our view, which is why the book contains Russian language. I wanted it to include English to enable foreign audiences to expand their ideas about sex and sexuality in post-Soviet Russia and because the main message of the book lies outside national borders. With Love from Russia is a book that invites you to reflect on your sexuality, listen to yourself and your desires, compare them with other's experiences and draw parallels. A place for the reader's personal history is left on the last pages of the publication.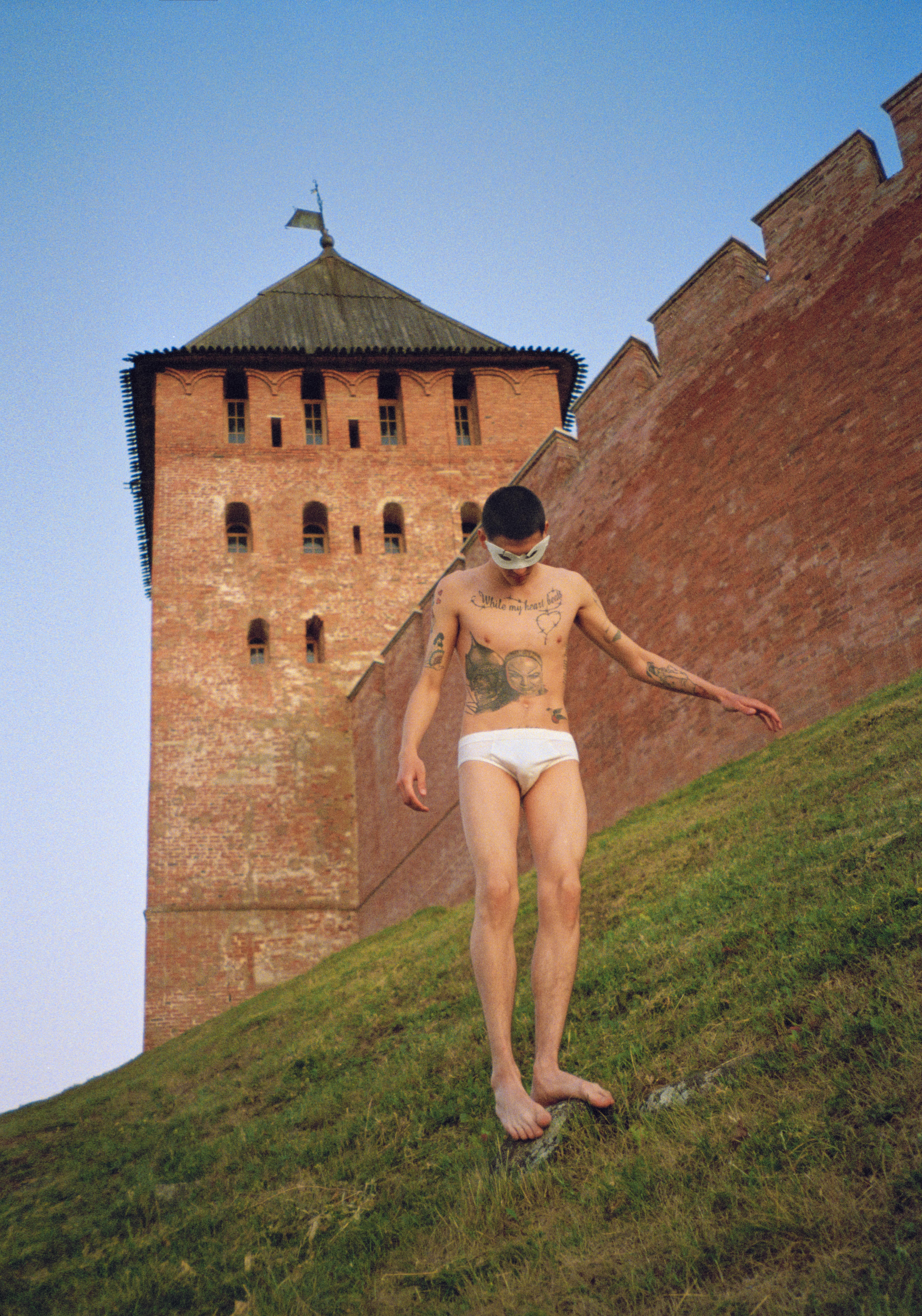 What image sticks out to you most?
Of course, every story and every photo in the book is important to me. I tried not to compare them, and so treat every conversation with the hero the same. But there is a photograph, which, simply by the number of events associated with it, I especially remember.
I went to Veliky Novgorod (a city 500 km from Moscow, towards St. Petersburg) to meet a man called Radomir. He offered to stay at his house, where he lives with his parents. I rode the train all night. He was supposed to meet me, but overslept. I still waited, we went to his house, he introduced me to his family. The father showed them their household, and their cows and chickens. Before my arrival, Radomir even hid wine in his closet (so that the parents would not see it), apparently to make our conversation easier. When we said goodbye to his mother, so we could go to the city for a walk and take pictures, I noticed how sweetly she was looking at me, as if we had known each other for a long time. Radomir said that he showed my mum a video from Instagram, where I kiss [my boyfriend] Julian during the protests in Minsk. Radomir said: "It is so beautiful and bold, so I decided to show her who was coming to meet me." Then I was already surprised by his courage. We went to his grandmother's house; it was there, in his youth, that his first sexual experiences happened. We walked together all night and reached the Novgorod Kremlin in the morning, where I photographed him in white swimming trunks and a mask, which became the symbols of purity and sincerity in this project.
Radomir helped me to perceive myself. Once I asked him: "How do you talk so openly and easily about everything?" He replied: "What should I be ashamed of or what should I fear? It's me." Upon returning to Moscow, I was preparing to start writing my story and photographs for him. Still, I often think about those words.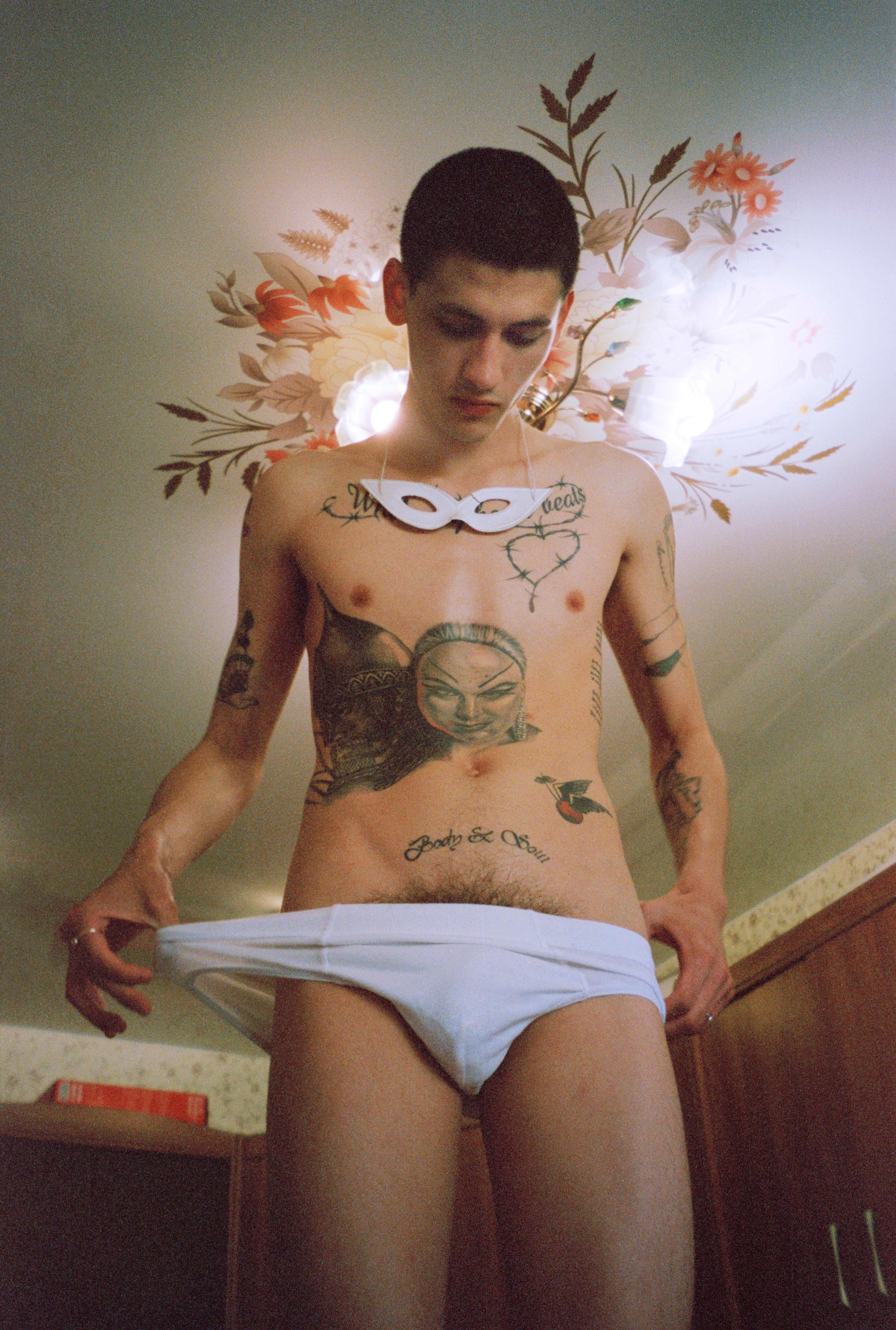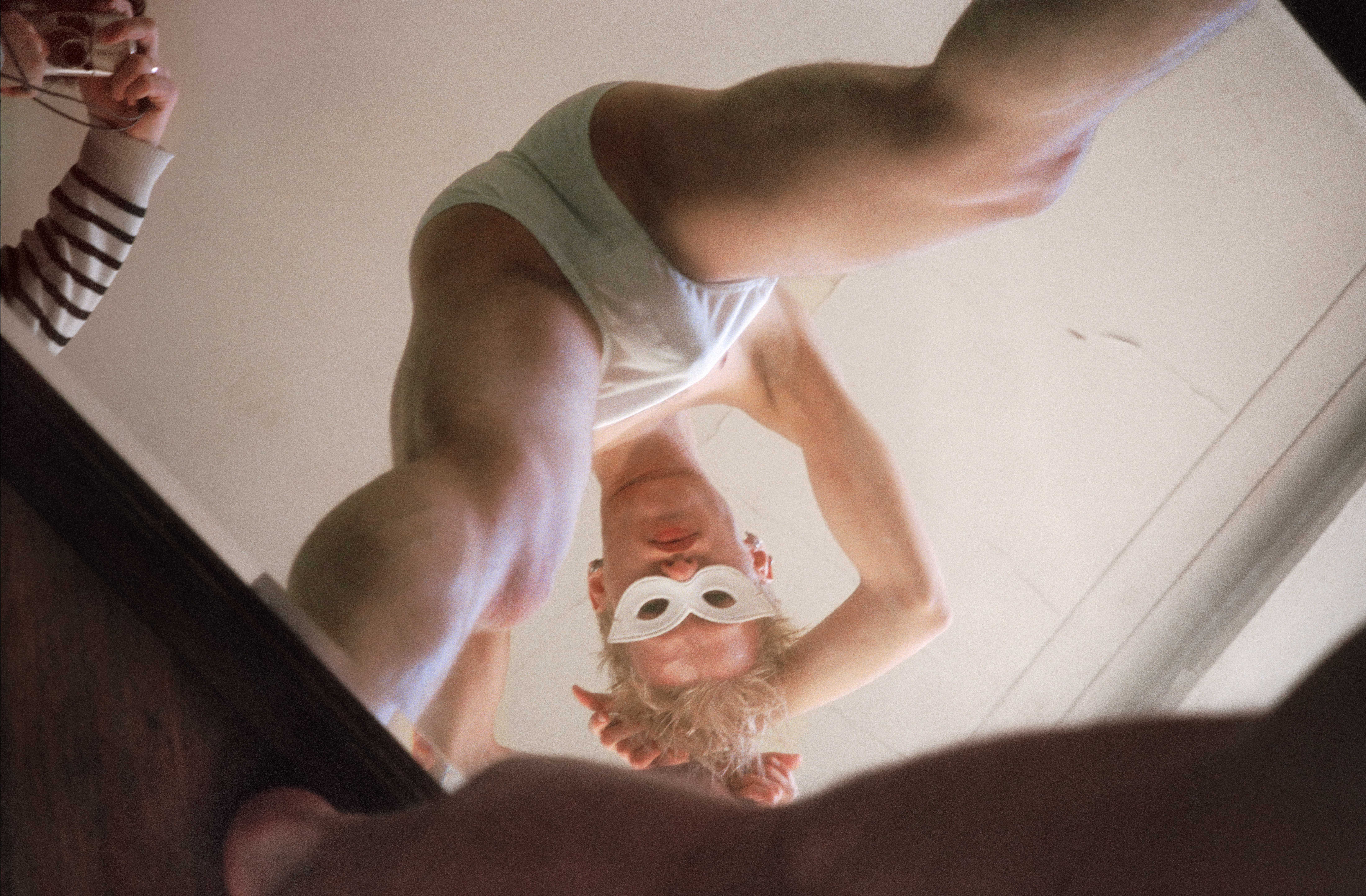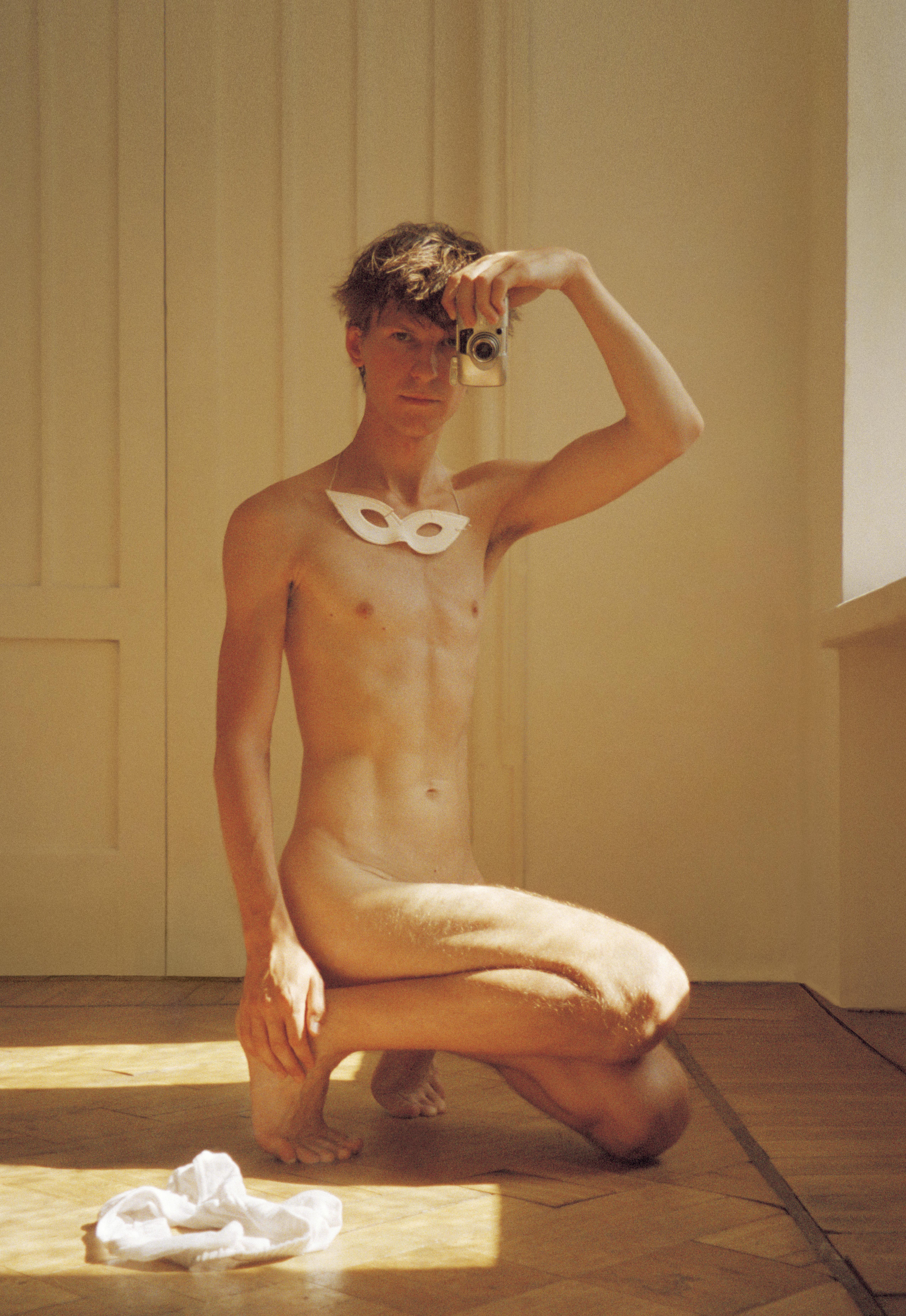 Credits
---
Photography Vlad Zorin
Follow i-D on Instagram and TikTok for more on queerness and photography.