Kanye launches his new YEEZY GAP hoodie in a music video
The apocalyptic music video for "Heaven and Hell" features the minimalist hoodie from Ye's collection with the American retailer.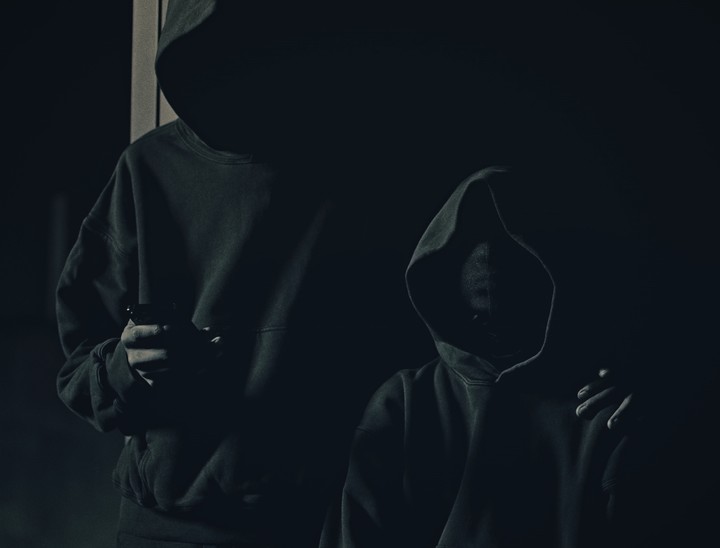 Image courtesy of GAP
No one, it seems, has had a busier start to 2022 than Kanye West. In the first 11 days of the year, the ever-controversial artist has already gone on the most chaotic second date known to man, teased a much-anticipated three-part Netflix documentary on his life, and announced a new much-coveted fashion line with Balenciaga's Demna as part of his ongoing collaboration with GAP. Now, just days after the latter, Ye drops a stunning new music video for his song "Heaven and Hell" that also gives us a look at a new hoodie from the YEEZY GAP collection.
In the music video for the song from his Grammy-nominated, manically-released 2021 album Donda, figures are seen walking through the dark, gritty city streets and tower blocks wearing the minimalist black hoodie from the collection with a black face covering – a look reminiscent of what Demna himself wore to the MET Gala alongside his ex, Kim Kardashian. Ye himself, however, appears with his face obscured by a leather mask with a silver fastening down the centre and zipped eye slits. The rest of the stunning video sees Ye rap in the middle of a Dante-esque hurricane of floating bodies being raptured (giving very much Harry Potter Death Eater energy), as biblical battle scenes of earth's end days flash across the screen. Not Ye manifesting the apocalypse in 2022.
Working as a sort of music video slash television commercial slash evangelical warning, it premiered on ESPN during the College Football National Championship Game on 10 January, with the hoodie from the video, and a blue variation, now available on the Yeezy Gap website to buy in both adult and kids sizes. Is Sunday Service leader's ad saying you need to buy the hoodie to go to heaven? No, but it's not not saying that either…
Tagged: