10 things you need to know about motivational London rapper Kasien
His debut EP, 'I Found Paradise In Hell', is an ambitious coming of age story about finding peace in chaos.
London artist Kasien is 27 but says he feels more like 300. He grew up in the south of the city via a stint in a Lagos boarding school during his teens -- both settings which made him "open to different cultures, sounds, tastes and lifestyles". Through making music, he follows in the footsteps of his late father DJ Swing, who was part of the Boogie Bunch and soundtracked the family home with hip-hop and neo-soul classics. In fact, Kasien's earliest musical memory is hearing him play tracks like Bone Thugs 'N' Harmony's 1999 hit "1st of tha Month" and Robert Miles's "Children" on regular rotation.
Kasien credits "life, my Nigerian and Jamaican heritage, death, my parents, drugs, nightlife and emotions" as the major influences behind his music, which materialises as forward-thinking international-sounding rap that's worlds away from that of his fellow south Londoners. This is due, perhaps, to him honing his writing style while living in Lagos, where he studied alongside alté scene pioneers DRB LasGidi and Afrobeats mainstay Davido.
On his debut EP I Found Paradise In Hell, released just last week, Kasien sums up life as he knows it. "I feel like I'm always trying to find peace and tranquillity in the midst of chaos," he tells us of the project, written part in LA, part during lockdown in London. "The EP itself is a collection of songs that describe the moods I've felt over the past year as I've been trying to find my balance in the world. My paradise in hell on earth." In other words, the seven tracks follow a journey the artist has been on personally -- from the family-focussed "Oh My Gosh" to the poppy lead single "Cloud 9" -- maintaining an unbreakable positivity the whole way.
"I make motivational music," Kasien says. "I'm the guy that will tell you to get up and get it but also tell you you're not alone when you feel down and out." Discover more about the one to watch via these 10 fun facts...
1. Prodigious Kasien started making music at the age of 13
"I used to write raps from when I was in Year 8. But when I was in college my boy said I got something special, so I decided to give it a go. Then, when I did my first open mic show in 2017, I thought I could do this seriously. Before then I was just tryna say I rap to get girls and shit."
2. And the first lyrics he wrote were over grime beats
"I defo said something about 'sucking your mum' lol."
3. But he also went through a nu-metal phase (all the best people do) cuing obsessions with the likes of Papa Roach and System of a Down
"When I was in primary school, my parents split and I was trying to 'find myself' for the first time. When my group of friends introduced me to Kerrang -- the mag and the channel -- it changed my life. I felt like the energy and rebellious attitude it gave me was what I had been longing for."
4. And he fully embraced the aesthetic too
"I had a mohawk and started skating and painted my nails black and shit."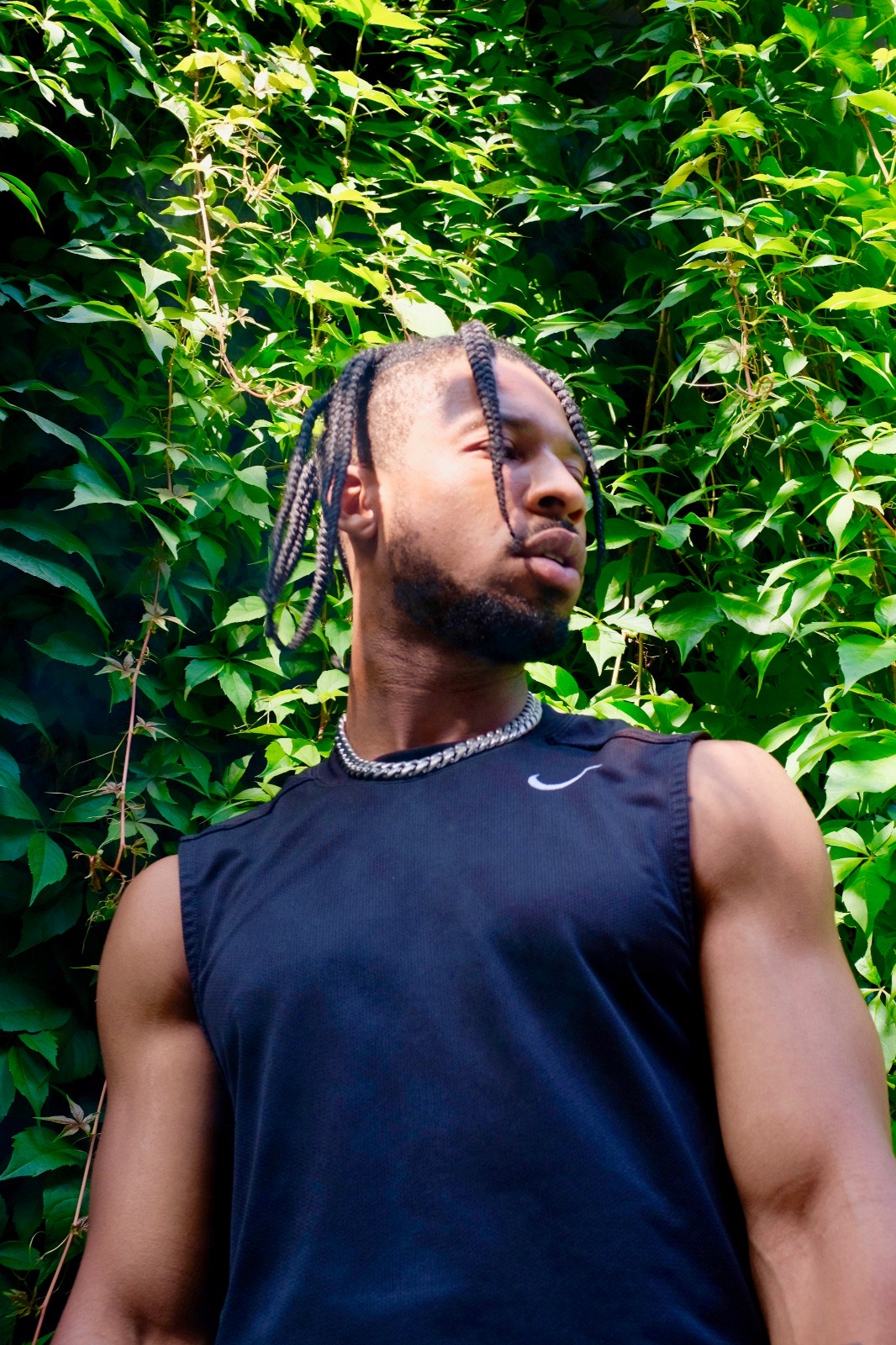 5. If I Found Paradise In Hell was a movie soundtrack, Kasien reckons it'd be for…
"Some sort of 'shoot em up' action film. I'm not into the Fast and Furious films but it would probably sound sick for one of those type beats."
6. The music video for "All I See" opens with the message: 2020 is the year of peace, love, prosperity and most importantly no bad vibes
"We made this video and that quote before lockdown. That was the general mood for the year that I believe everybody had in the first quarter. We decided not to be negative by changing it, as we can't predict the future. Looking back on 2020 later on in life, we might see this as the biggest blessing in disguise. It's all about finding your paradise in hell and turning a negative into a positive. I'm a very optimistic person. If I wasn't, I would have probably jumped off a bridge or ODd by now. You get what you put out there!"
7. He just collaborated with The Streets and features on their new mixtape
"Working with Mike in a session was a dream come true! The Streets have always been played in my household because my mum was and still is a big fan. He's the first big feature I've done. I've got the vinyl up in my mum's front room!"
8. If he was a mythical being, Kasien would be a phoenix
"They obtain new life by rising from the ashes of their former self. I think I constantly do that every five years. I'm more of a refined version of myself, rather than somebody totally new though. I'm gonna be playing with these themes for my next project."
9. In a past life, he was a professional dancer
"I used to dance when I was younger, like, properly. My first time on stage was when I did street dance competitions and the first big stage I performed on was at the Eventim Apollo. That's why I feel so comfortable in front of a crowd."
10. His ambitions are strong
"The big plan is to be here not just for a season, but forever through music."