Image courtesy of Peter Do
Peter Do is championing a new kind of fashion culture
The LVMH Prize-winning and CFDA Award-nominated New York brand is placing team spirit, respect and kindness at its heart.
Image courtesy of Peter Do
This article originally appeared on i-D France.
If you ask Peter Do about his inspirations, the responses you'll get will have little to do with clothing. His brand's DNA is the work culture that he and his eleven employees have nurtured since its founding; a culture of listening, kindness and collaboration. Even though it's his name that's printed on the labels inside the asymmetrical dresses, suit jackets and sharply pleated leather pieces that make up their collections, the Peter Do mission couldn't be a more collective endeavour. "The brand was born out of the many conversations that my friends and I have had about our experiences in the industry, where what goes on behind the scenes is taken for granted," he says. "We always ask ourselves a lot of questions about how fashion companies' internal cultures can change for the better."
The issues Peter raises are far from new. Fashion, an industry where design, image, ego and business all converge, is not known for being particularly kind. But the 29-year-old designer and his team are committed to bringing an end to its widespread culture of exclusion, which they consider to not only be toxic, but decidedly outdated, too. "The events of the last few months have brought the many problems that affect the fashion community to light. Of course, the pandemic didn't create them -- they've been around for a long time -- it's simply forced us to confront them," he says, going on to comment on the industry's treatment of people of colour and members of the LGBTQI+ community: "I think that a lot of people are now realising that they have more power than they were initially led to believe. What we're looking for isn't just kindness -- it's mutual respect. That's very important. "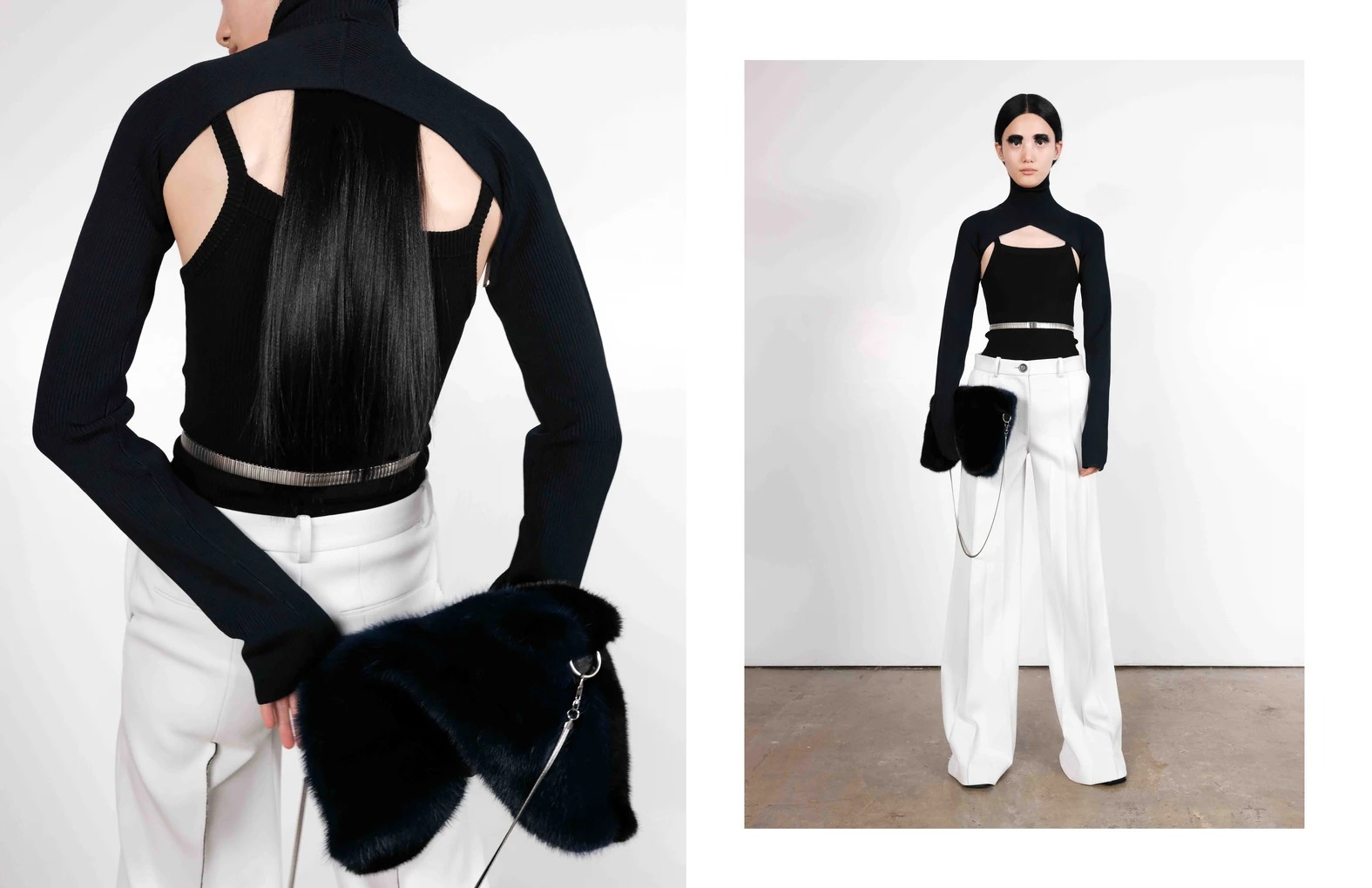 This year, Peter was one of the LVMH Prize's eight finalists -- though this wasn't his first encounter with the prestigious award. In 2014, he won the inaugural LVMH Graduates Prize, fresh out of the BFA programme at Fashion Institute of Technology in New York. He then joined the Céline team under Phoebe Philo, where he honed his talent alongside the house's skilled seamstresses and pattern-cutters. "I was the youngest designer on the team. I was working with people with decades of experience under their belts, who taught me everything there is to know about tailoring and textile manipulation," he says. On his return to New York, he accepted a position as a senior designer at Derek Lam, which was "a 360-degree experience," Peter says, "it allowed me to deepen my knowledge of the business side of things. It was there that I learned a lot about what is now my own management style, about what it means to lead a team."
It was back in 2017 that Peter first floated the idea of starting a brand to a small group of friends he'd met on the internet, either via Tumblr or Instagram. "It's very easy to meet people who share the same values on the internet. An, Jessica, Vincent, Lydia and I -- the five founders of the brand -- are all very different, but we share a desire to work in a respectful and fair environment. That's how the best ideas and results are born," he says. Three years on, digital remains at the heart of the Peter Do brand. "It's our main communication channel with our customers. Our Instagram has become the hub of a real network, which isn't just limited to the brand -- it includes each member of the team, too. The people who follow us also follow our personal accounts, they understand that it's a collective effort."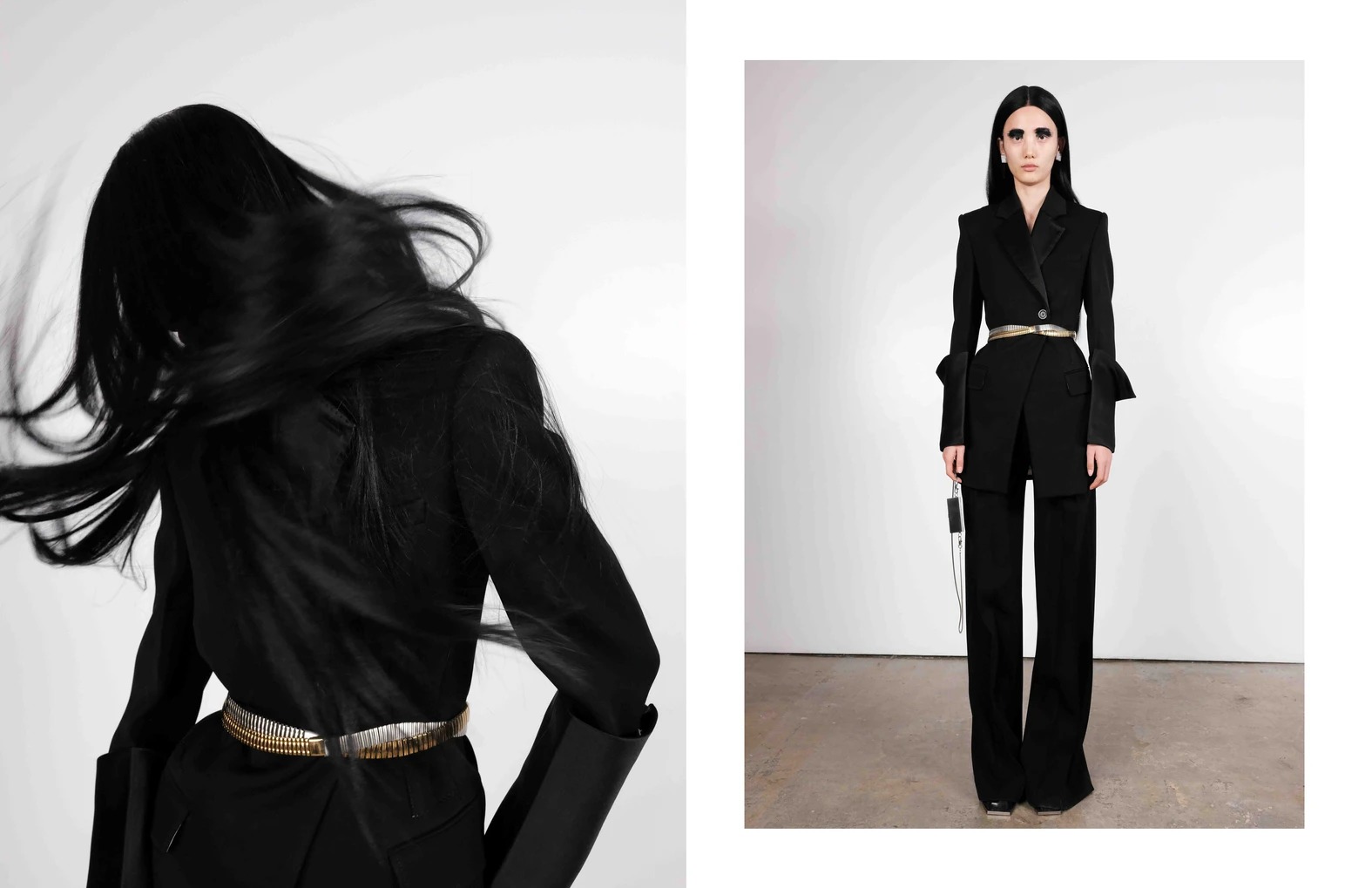 It's in the most precarious situations that the brand's team spirit truly shines. Last year, when the team decamped to Paris to sell their first collection, comprising around 100 pieces, their fitting model was unable to join them. Accordingly, Jessica Wu, Peter Do's head of press and e-commerce, willingly stepped into her shoes to showcase the pieces to visiting buyers. "She's 1.65m tall — most looks didn't even fit her!" Peter laughs. This all took place as a heatwave swept Paris, with client appointments at the non-air-conditioned apartment in which they'd set up their showroom few and far between. "The first few days were very long, we'd even close up early and go out to lunch." One day, however, just as they were getting ready to shut up shop and leave, they heard a warning from someone at the bottom of the stairs that two women who "looked like they worked in fashion" had just stepped into the elevator. "They happened to be buyers from Dover Street Market," Peter says. "After that, we started getting DMs and emails from people who wanted to come and see the collection." By the end the week, they had orders from Dover Street Market Ginza, Net-à-Porter and SSENSE in the bag. "It really gave us a lot of confidence to move forward," he says.
Confidence, however, isn't something that Pete lacks. With the brand built on a foundation of the work ethics its members share, its design process naturally unfolds, almost like an instinctive logic. On its website, the brand defines itself as "a uniform for the modern woman, based on tailoring, construction and quality fabrics." No more, no less. This purified approach is rooted in Peter's fixation on designing with the garment's final wearer in mind. "I hate drawing. It's so outdated, so locked in 2D. Our collections are born of an image that takes shape in my head of a woman and the clothes she wears. We do fittings almost every week, and we discuss what works, what doesn't -- it's all very natural." It's a way of working he picked up watching Phoebe Philo during his time at Céline. "She was there at every fitting and tried the pieces herself. She created with a woman in mind, never a concept or a theme," he says.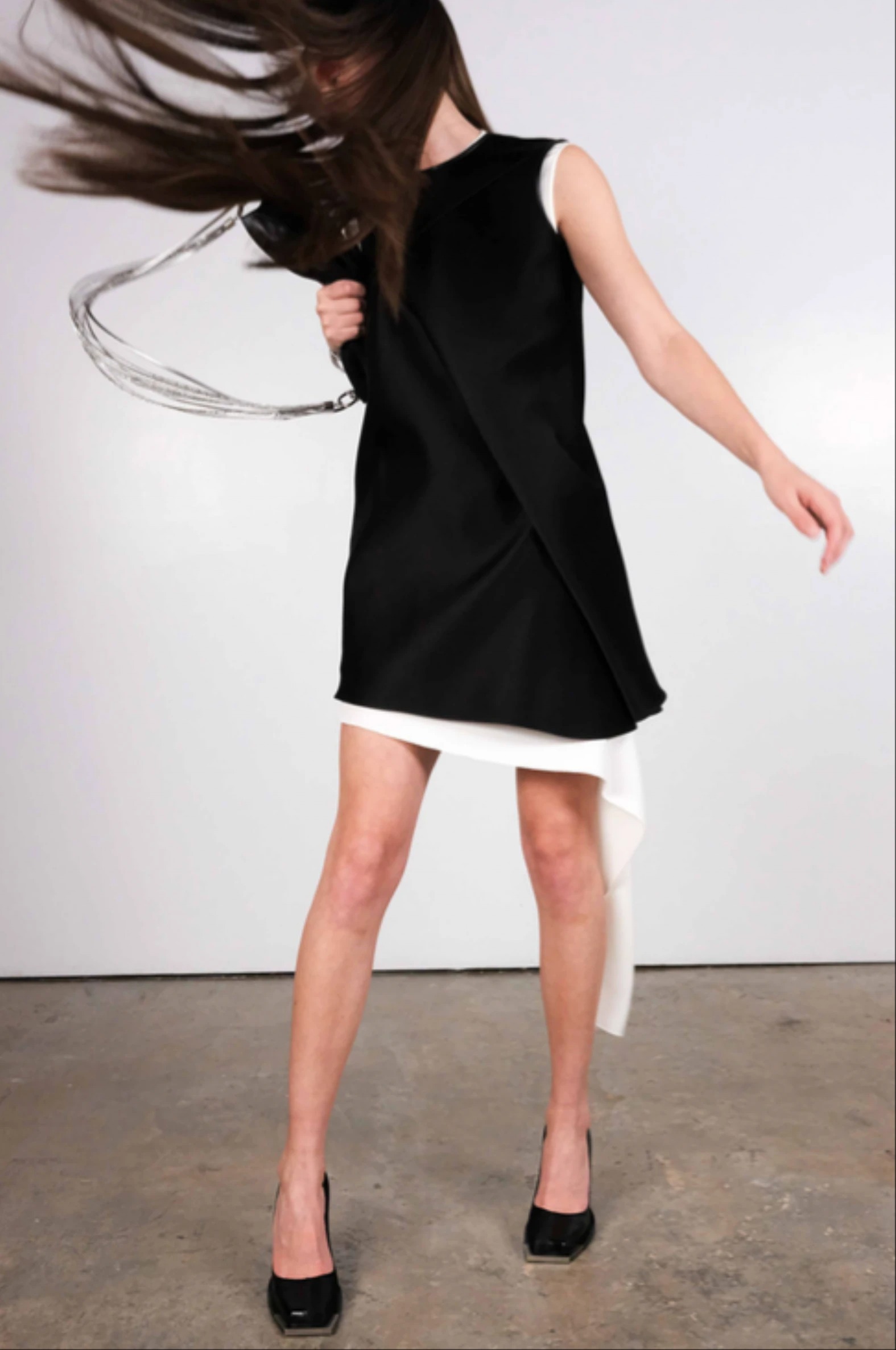 With this year's LVMH Prize money divided equally among its eight finalists, the slice of the €300,000 pie that Peter Do has received will no doubt give the brand the help it needs to pull through the COVID-19 crisis, which has particularly affected young designers. On the subject of the pandemic, Peter speaks above all of the happiness he felt when finally able to meet up with his team once quarantine orders were lifted. "Zoom meetings were very difficult for me, I felt like our conversations were going round in circles. When we were able to come together again, everything fell back into place. The second we were together, we regained our vitality and a new sense of energy." This year, Peter Do is one of five nominees for the Emerging Designer of the Year this year's CFDA Awards -- the so-called 'Fashion Oscars' -- alongside Christopher John Rogers, Kenneth Nicholson, Reese Cooper and Staud. Fuelled by its vitality, energy and kindness, we'd happily bet that Peter Do will go far.
Credits
---
Imagery courtesy of Peter Do