Nia White: "We are in a critical time in America as we battle two pandemics; coronavirus and systemic racism"
The lead organiser of Freedom March NYC on combining her identities into that of a Black woman advocating for her people.
|
21 September 2020, 1:27pm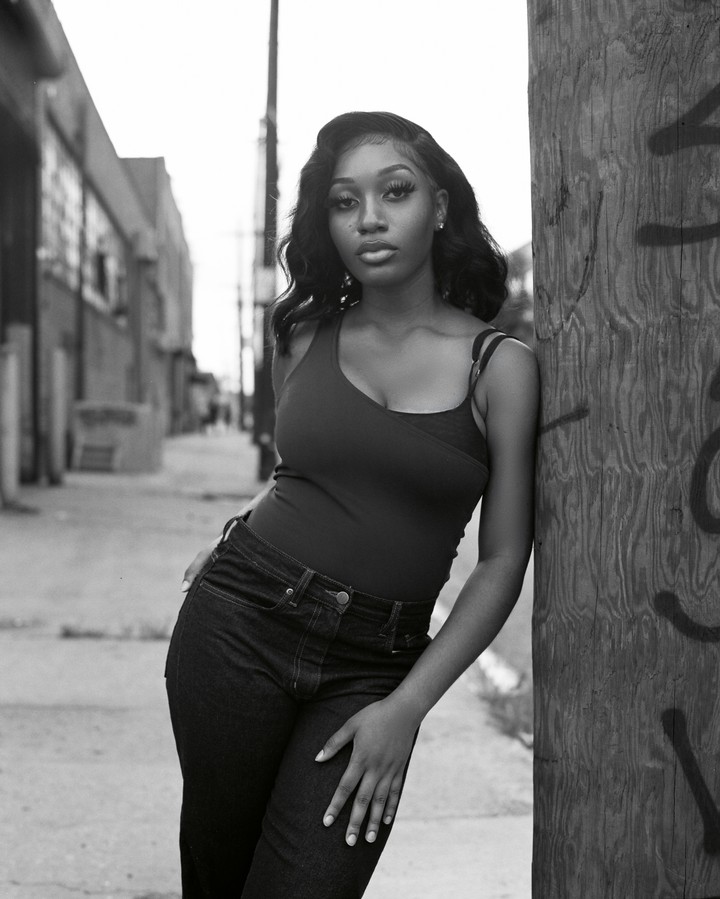 Nia's story originally appeared in up + rising, a celebration of extraordinary Black voices, and is the first chapter of i-D's 40th anniversary issue (1980-2020).
i-D chronicled over 100 activists and artists, musicians and writers, photographers and creatives, in Atlanta, Baltimore, Minneapolis, LA, London, New York, Paris and Toronto.
"We are in a critical time in America as we battle two pandemics; coronavirus and systemic racism. As a young Black woman on the cusp of adulthood, I don't have the privilege to stay silent, especially when my livelihood is being targeted. These times have allowed me to put my voice and actions to remind the world that when one Black person can't breathe, we all can't.
Turning 18 a week before the presidential elections in November, is just proof to the duty I have to help lead this fight up to the ballot box and do what needs to be done. I was called to this fight because I stand on the shoulders of my ancestors who remind me of the strength in Black people. I look back to where I was before Covid-19 had drastically changed the course of America and I was a scholar. I was a daughter, a sister, a friend. Now I wrap all those entities of my being into one and now I am a Black woman advocating for my people."
Credits
---
Photography Douglas Segars
Styling Milton Dixon
Hair Latisha Chong and LaMesha Mosely using Bumble and bumble.
Make-up T. Cooper at crowdMGMT using FACE Atelier.
Photography assistance William Takahashi, Fallou Seck, Shen Williams-Cohen and Laerke Rose Moellegaard.
Styling assistance Devante Rollins and Theresa Miriam.
Hair assistance Safiya Wiltshire.
Production Yohan Yoon.
Special thanks Please Space BK.
Casting director Samuel Ellis Scheinman for DMCASTING.
Casting assistance Alexandra Antonova.