Meet the fashion students in the first ever online global design graduate show
From today you can vote for your favourite entries in each of the art and design categories.
We've had over four thousand entries to the first ever online Global Design Graduate Show - where i-D teamed up with ARTSTHREAD to give students in the class of 2020 from all art and design courses the opportunity to showcase their work. With voting open from today we thought we'd intro you to some of the entries in the fashion category, in collaboration with Gucci. Check out the works of Alice Khor in London, Marija Kozomora in Serbia and Noor Hotait in Dubai below as they tell us about the experience of making their collections from home.
You can vote for your favorite entries in all art and design categories here!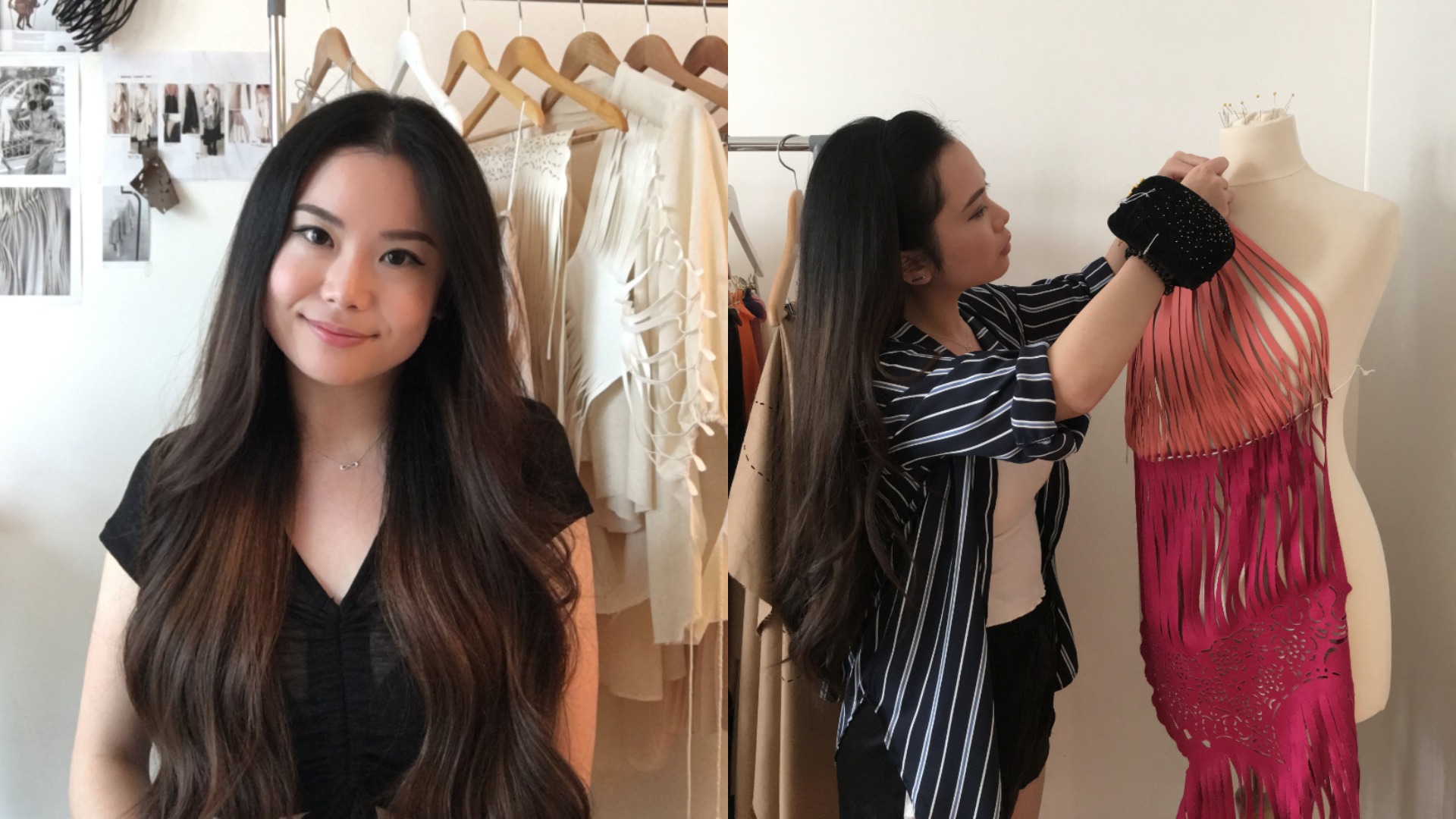 Alice Khor, 24, BA Fashion Design and Development from UAL: London College of Fashion.
Graduate Project Theme: Fusing traditional elements from my home country, Malaysia, with modern technology.
Where are you? Describe your work space.
I'm locked down at my friend's place in East London where I converted the dining area into a makeshift workspace.
Has the pandemic changed your graduate project?
I lost access to laser cutting facilities (one of the main techniques in my project) but I took some time out to reorganise and found digital methods of creating and presenting my work.
What are your hopes for the future?
To make positive, ethical changes in fashion.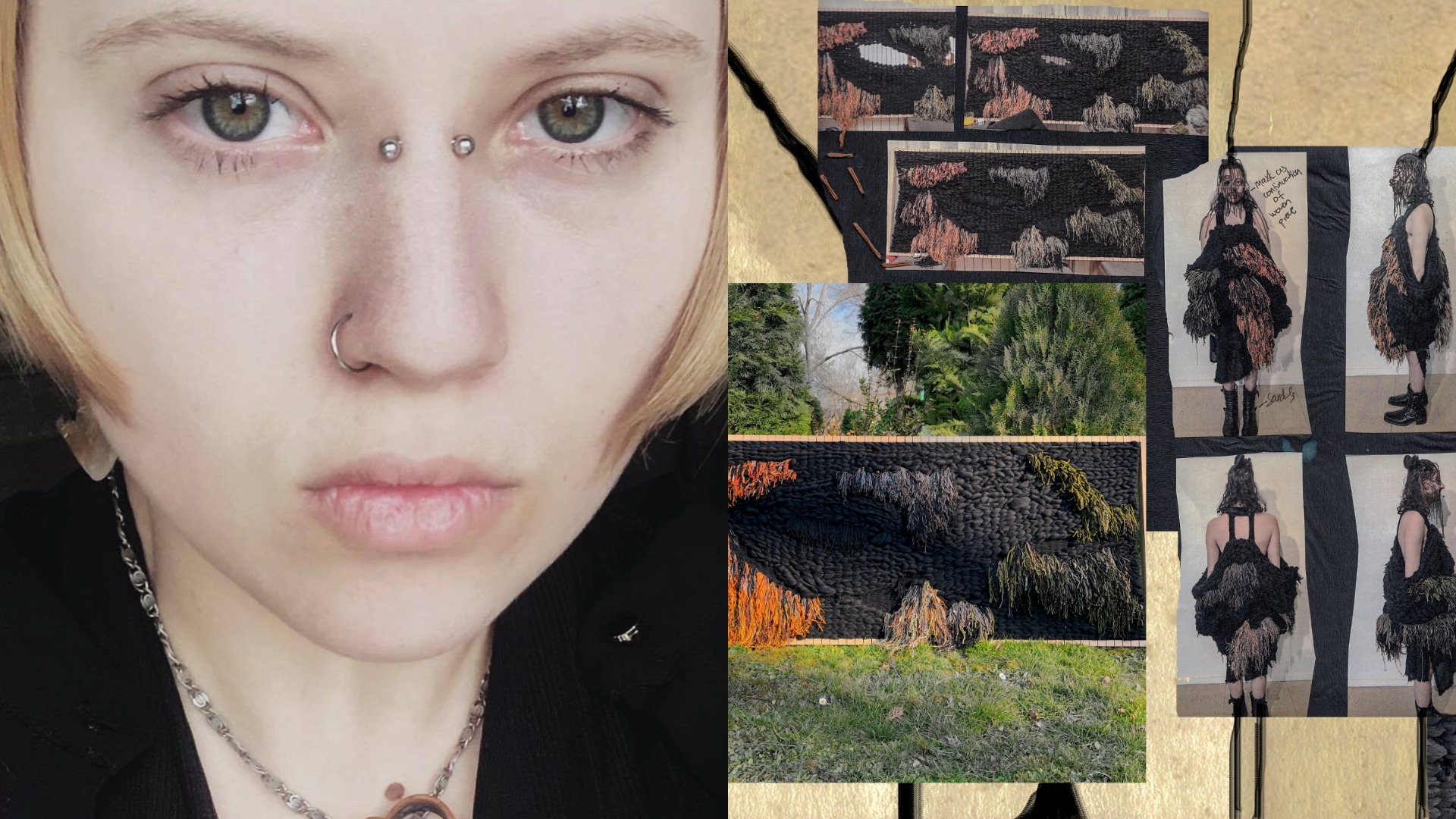 Marija Kozomora, 21, BA Fashion Design at IED Barcelona.
Graduate Project Theme: My collection is called MANTRA and explores eco-couture, natural resources and the power of slow fashion.
Where are you? Describe your work space.
I'm at my parent's home in the Serbian countryside. I transformed my old bedroom into a studio and the house also has a huge garden - perfect for creating my collection.
Has the pandemic changed your graduate project?
Slowing down has helped me understand my project's message better and has shaped me as a human and a creative.
What are the challenges of showing your work online?
My work is very detailed and full of texture that could be lost in an image and the inability to touch, feel and smell the garments.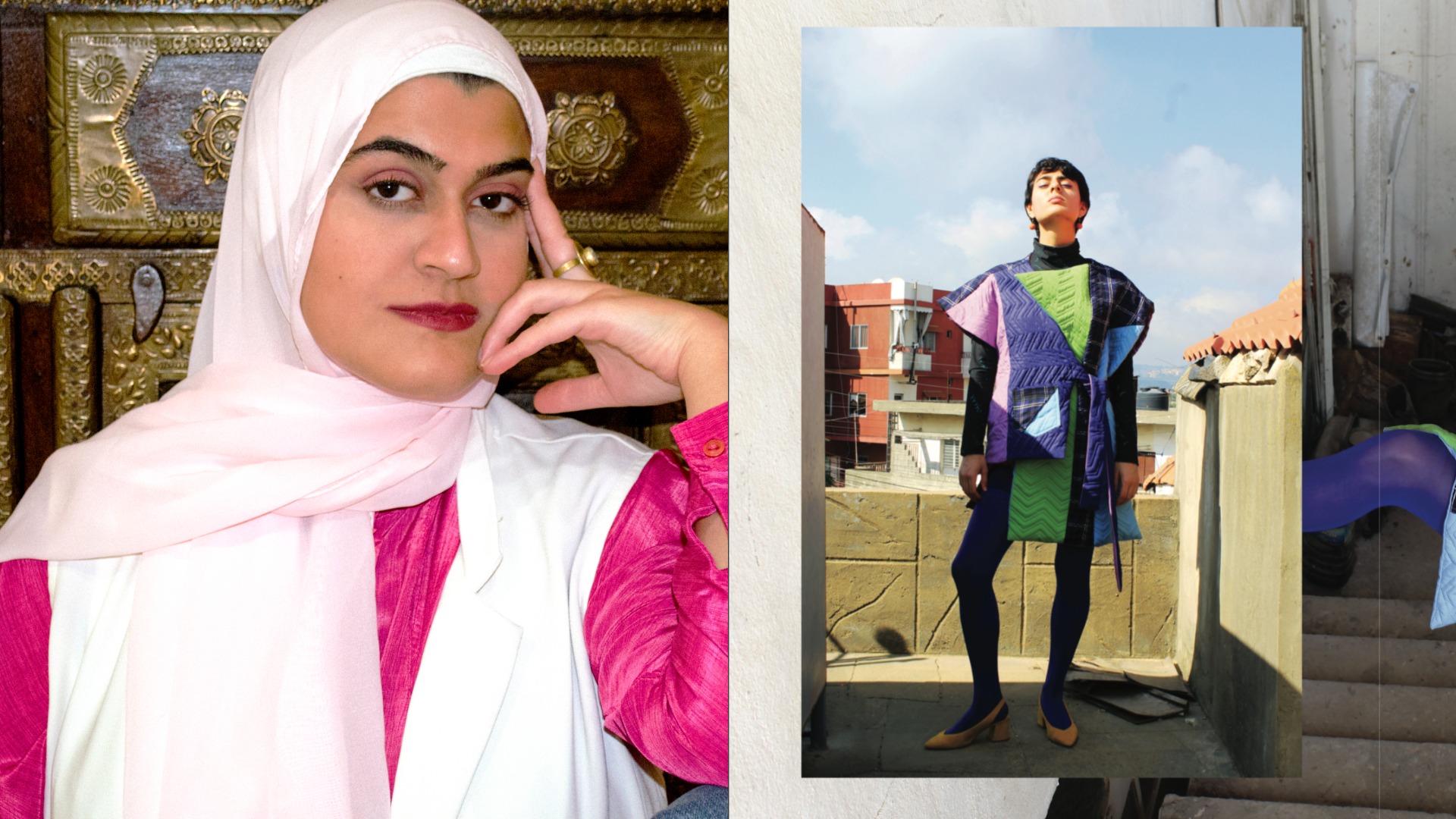 Noor Hotait, 22, BA Fashion Design at the Lebanese American University
Graduate Project Theme: It's called The Poet At Dusk and is a love letter to my Bedouin ancestors.
Where are you? Describe your workspace.
Initially I was in my Beirut studio — happy at my sewing machine that distracted me from what was happening outside — but in March I had to move back to Dubai and work digitally with nothing but a laptop!
What do you wish someone had told you at the start of your graduate project?
Not to focus so much on planning my life out.
What has helped you get through the past few months?
Baking and watching Queer Eye.
What are your hopes for the future?
The fashion industry changes lives, I hope to be a part of that.
You can vote for your favourites here!