Nupol Kiazolu: "We ain't done"
The activist has been organising since she was twelve.
|
21 September 2020, 1:02pm
Nupol's story originally appeared in up + rising, a celebration of extraordinary Black voices, and is the first chapter of i-D's 40th anniversary issue (1980-2020).
i-D chronicled over 100 activists and artists, musicians and writers, photographers and creatives, in Atlanta, Baltimore, Minneapolis, LA, London, New York, Paris and Toronto.
"WE AIN'T DONE.
This uprising has been life changing in every sense of the word. It has forced me to grow in ways I never imagined. In the beginning of the summer George Floyd's life was tragically stolen and I was in the middle of nowhere staying with my Grandparents. I couldn't afford to make it back home to NYC after the emergency evacuation from campus at Hampton University. From March to May I sat quarantined in North Carolina feeling helpless. For the first time in my life, I literally couldn't do anything. I've been organizing since I was twelve years old and eight years of blood, sweat, and tears felt like they were going to waste… until George Floyd. His murder ignited an anger in me I'd never felt before. I could not just sit back and do nothing.
On May 27, 2020, I decided I was going to Minneapolis. I fundraised and made it there on May 29. I left North Carolina at four in the morning thinking I was going to be back home in two or three days and I'm still here four months later.
I sacrificed life as I knew it because I don't have the privilege as a Black Woman to sit back and do nothing. Whether I'm sleeping in my bed, jogging, driving, walking, breaking up a fight, eating, wearing a hoodie or just breathing I can be killed because of the colour of my skin.
I have been displaced, jailed, almost killed by the police ,and hurt in this movement but I am not broken. We can't stop fighting now. From Breonna Taylors to Layleen Polanco to all the other Black lives taken by this system, we have to keep going for them.
All Black lives matter. Not just the ones you find respectable.
R.I.P. to my beloved friend Shawn who lost his life to gun violence on August 18, 2020️. The whole hood behind you bro!"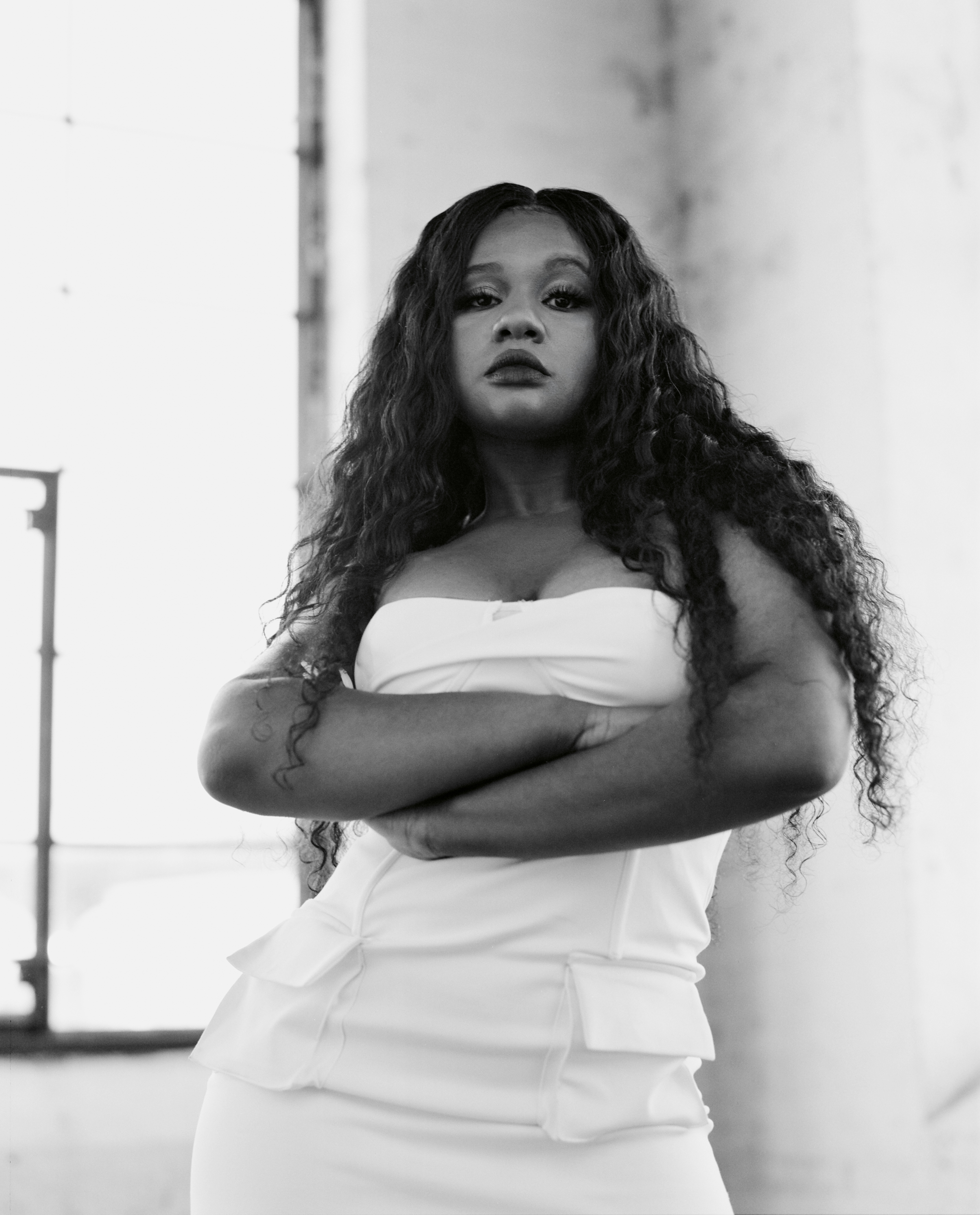 Credits
---
Photography Douglas Segars
Styling Milton Dixon
Hair Latisha Chong and LaMesha Mosely using Bumble and bumble.
Make-up T. Cooper at crowdMGMT using FACE Atelier.
Photography assistance William Takahashi, Fallou Seck, Shen Williams-Cohen and Laerke Rose Moellegaard.
Styling assistance Devante Rollins and Theresa Miriam.
Hair assistance Safiya Wiltshire.
Production Yohan Yoon.
Special thanks Please Space BK.
Casting director Samuel Ellis Scheinman for DMCASTING.
Casting assistance Alexandra Antonova.
Tagged: