The model and activist interviews Jai Nanda, Executive Director of Urban Dove, an organisation that uses sports to educate, energise and empower youth​ in Brooklyn and the Bronx.
Photography Doug Segars
Model Dilone was on the cover of i-D in 2018 and has since become one of the most recognisable faces in fashion. She's intent on using her renown for good, by raising awareness for the Audre Lorde Project, Marsha P Johnson Institute and Warriors In The Garden. Read her thoughts on how we can change the industry, followed by her interview with Jai Nanda, Executive Director of NYC charity Urban Dove below.

This is a critical moment. A moment that is reverberating. You can feel the ripples in your heart, your home, your street, your neighbourhood, your city, your country, your world. This is a moment that splits you in two: you feel the emotional punch to the gut that makes you want to cry out from the injustice, but you also can't stand still. You have to keep moving. You have to do something. Anything.
I acknowledge my platform and privilege as both a model and a light skin Dominican American, and I can not sit by idly while I pray for change and justice for my Black brothers and sisters. Tony McDade, Breonna Taylor, Atatiana Jefferson and George Floyd are names of some of the many Black lives taken by police brutality, and names that have not stopped circulating in my mind. Video footage of George Floyd's death has enraged the world. Enough is enough. There is no further evidence needed to support the fact that Black people are treated unfairly, unequally and unjustly. We want justice and actionable change. I believe the fashion industry has the power to implement such change.
My wish is that with Pass the Mic we can turn your eyes and ears towards those who must be heard today in order to end systemic racism, and that in turn, you might be inspired to create change within your own foundations.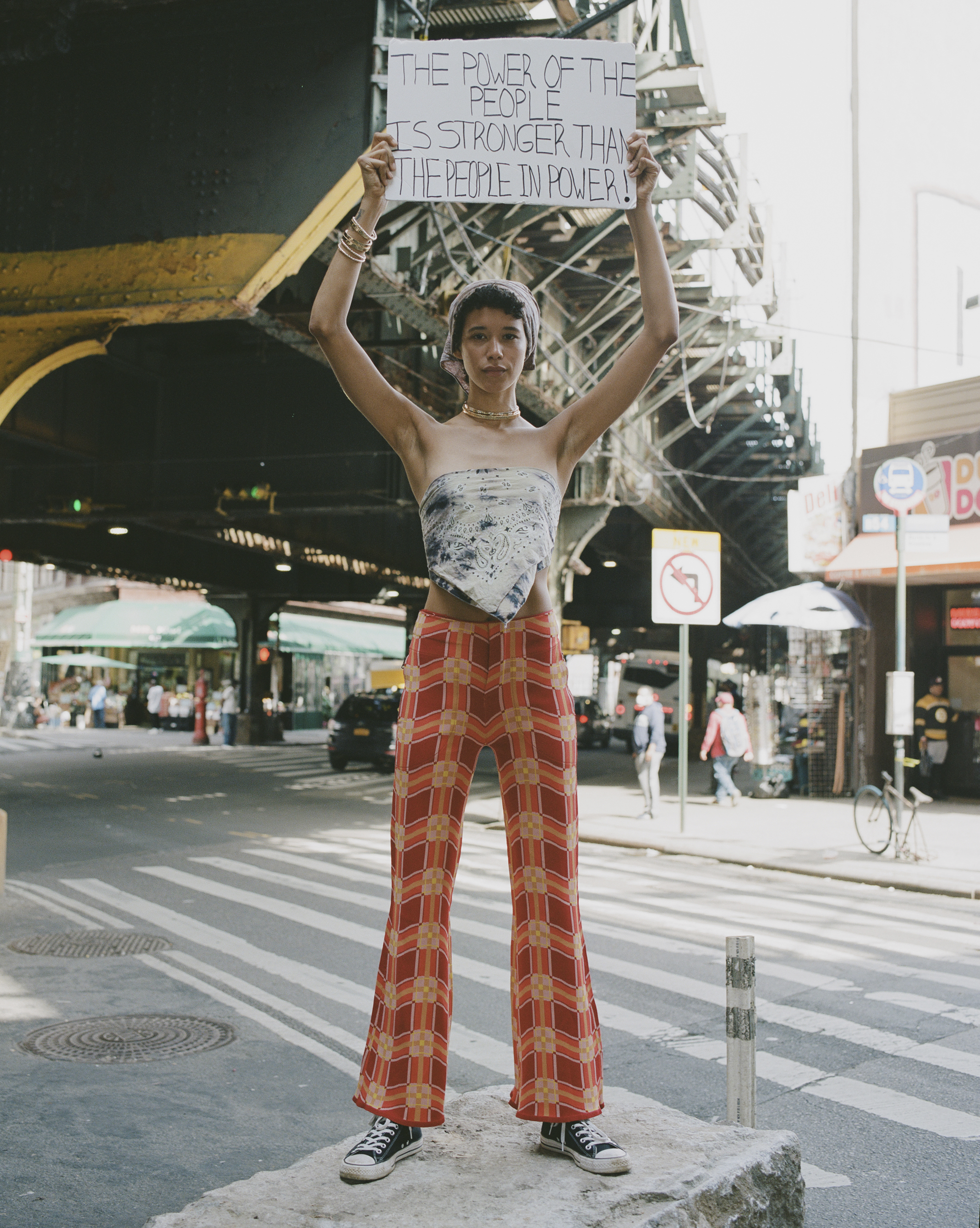 Systemic racism is a learned behaviour. We are not born with the ingrained incorrect ethos that one group of people is more dominant than the other. That learned, racist narrative has been reinforced by institutions for centuries, and they are guilty of erasing and omitting the history of Black people and people of colour. We have been existing in a world that is dominated by white supremacy, constantly absorbing behaviour at such an intense frequency that our outrage has been buried. How many of us have walked on to set, or into work, and acknowledged that the whole room was filled with white individuals? It's time for change.
Real inclusivity and diversity is not just putting a Black model on the cover of your magazine or hiring a Black desk worker. It's hiring Black executives, photographers, writers, hairstylists, makeup artists, dancers, teachers, doctors, lawyers, elected officials, policy makers, etc. I'm talking about inclusivity on all levels and fronts. If people of colour are in these spaces, then we can ensure that Black people are valued, safe, protected, heard and rightfully represented. I hope that in featuring these dialogues through Pass The Mic, it alleviates pressure from all of us.
Furthermore, rather than just talking about it, we need to be about it. Each one of us has agency to produce change, and in this time of desperation change can look like anything from supporting Black owned businesses to hiring people of colour in high level positions, or voting for policy makers most likely to implement change on a huge scale. Ending police brutality can be solved by defunding the police and using those resources in areas that shape our communities and lives. These funds could be used for our schools, for rehabilitation in health and hospitals, department of youth and community developments, and department of homeless services to name a few.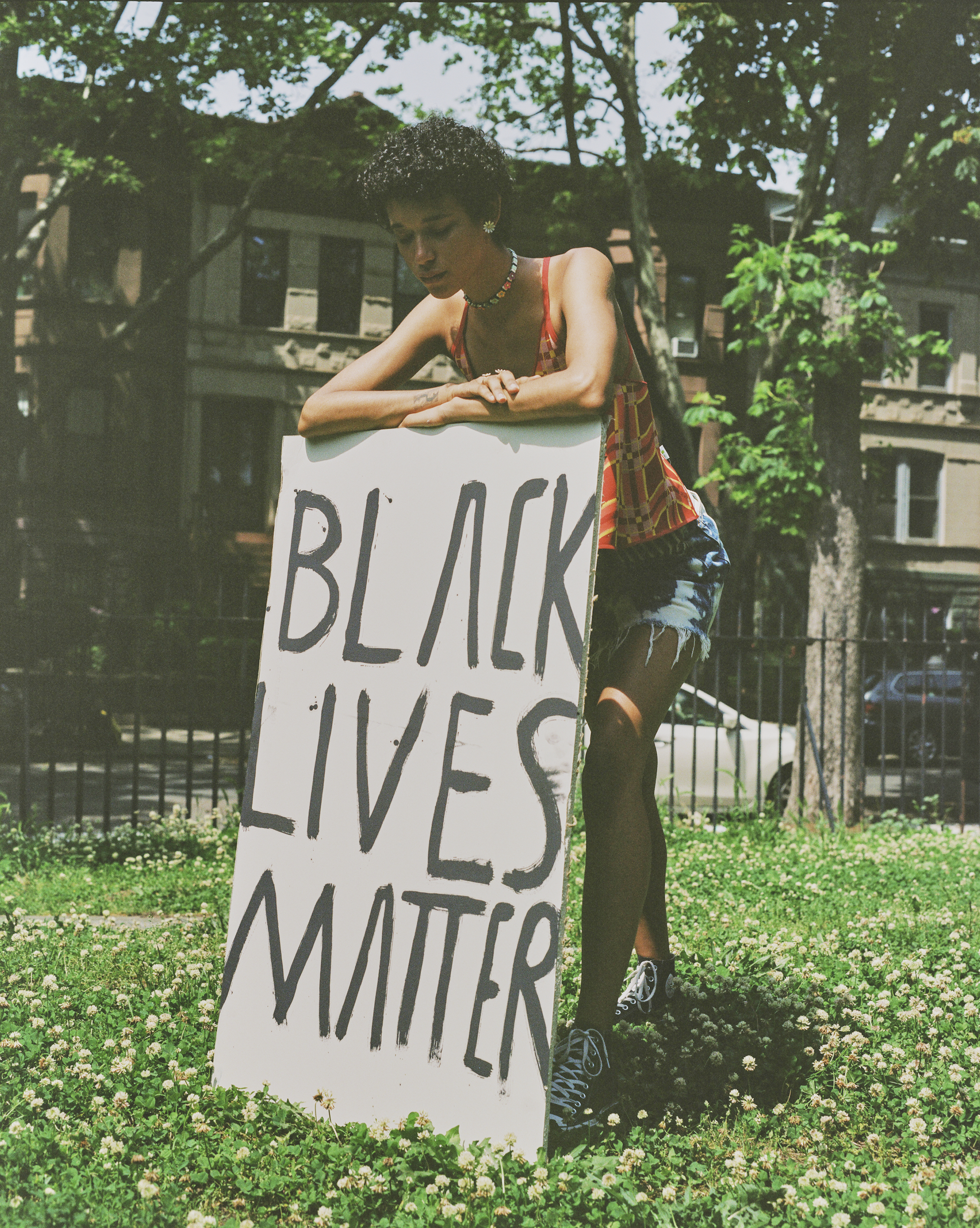 I truly believe that ending racism must begin at an elementary level. American children are taught history that doesn't fully expose our country's joint heritage. It is whitewashed. Only providing Black children with historical representation of themselves during Black History Month is not enough. We need to address the education given to students from an elementary level. We need to ensure that our children, and our future children, don't grow up with the same conditioning that we did. Instead of undoing incorrect learned "history", why not receive our actual history?
Yes, it will be hard. Yes, it will be confronting. Yes, it will cause emotions of deep rooted shame. Is it not still worth it? Is education not a tool for liberation? We must all learn from the mistakes and injustices created by racism in America to ensure that they never happen again. If I have the ability to move even one person to create actionable change, I will feel that I am helping America become a better place for Black people. We are strong. We are filled with purpose. We have voices that need to be heard. With my whole heart: Black lives matter.
Systemic racism is a learned behaviour. By omission and erasure of the history of Black people and people of colour, the education institutions teach white supremacy. The history taught in schools in America and the people who teach us are predominantly white. How can we change this from an elementary level? What does Urban Dove do differently?
Jai Nanda: Dilone -- this question takes a book to answer (and there are a few) so I will give some thoughts, but it really has to be addressed on so many levels, I can't go into all of them here. Also, I think it is a bit of an overstatement to say that our educational system teaches white supremacy, but that can be debated. But there is certainly a large gap in the curriculum and in the school staffing structure between what is taught and who the students are.
As an educational system, we must reevaluate our curriculum (and just FYI, there are some amazing programs that are doing this, it is just not universal -- curriculums and education are largely run by states, not the federal government, so universally adopting anything is impossible across the country). School districts must look at their population of students but also the larger society and proactively and intentionally design curriculum that will allow students to become global, thoughtful citizens. But because these decisions are made locally, that is difficult. Parents and adults must WANT their children to absorb these values. But the federal and state governments can support and encourage school districts to do that.
We must also create a stronger pipeline to get people of colour to go into the educating professions. There are some programs like this but we need more. And that means strengthening education from K-12 and creating better access to college for low income students and students of colour. Urban Dove has an incredibly diverse staff and that is intentional. We modify our curriculum so that it speaks more directly to our students. We also require community service internships to help our students understand their role in improving the world around them.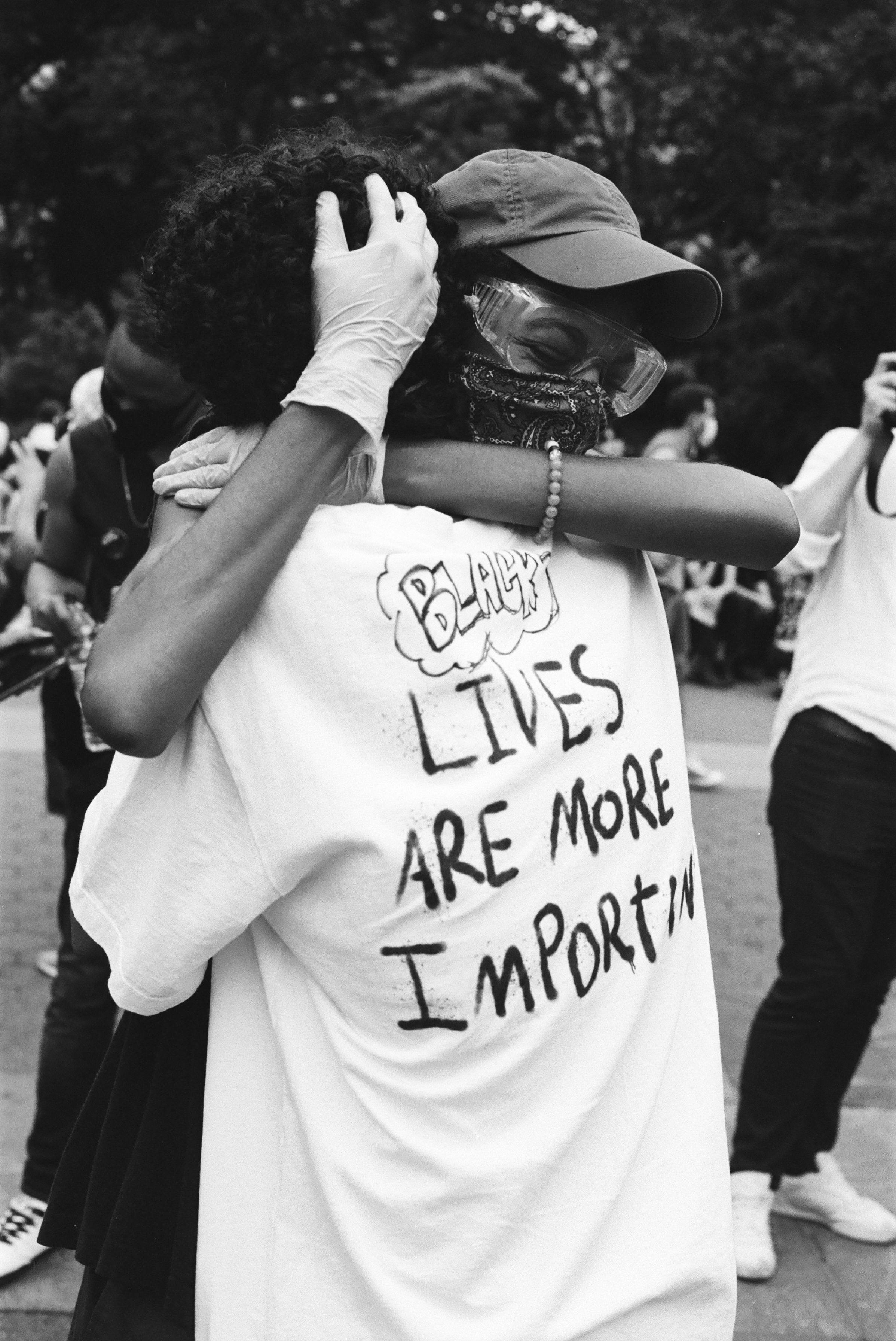 We need our institutions to reflect a history of people of colour so that the learning process is straightforward, instead of backwards and convoluted. Our academic institutions shouldn't be competing with the education we receive in our homes; they should be working together, hand-in-hand, to teach us all. How does Urban Dove make sure their youth receives this education and support?
At times, the education we want all students to receive will compete with what they learn in their homes -- that is a great part of the struggle. Parents and families often don't share the values we do as educators (this is true of affluent white communities and poor black communities). Parents need to be a part of the conversation so that they understand what we are teaching in our schools and why. At Urban Dove we hold no judgments about what our students are experiencing outside of our school. We love them and support them unconditionally. If our values are not being taught at home, or if they are being contradicted at home or in the community, we must accept that and try and work through it.
Our success comes from the foundation that the adults teaching our students these lessons have proven themselves to be trustworthy, they have proven that they care, they have proven that they are putting the student's need first. This relationship allows us access to our students in a way that is unique. This access allows students to (hopefully) take our lessons to heart, even if they contradict what they have learned elsewhere. It is all a matter of what information are you going to let in, and what information are you going to reject? All people, young and old, tend to accept information that comes from a trusted source. If educators are labeled a trusted source, we have succeeded with a major first step in reaching our students. If parents trust us as well, then it is a huge win. If they don't or are not engaged, it is harder but still possible.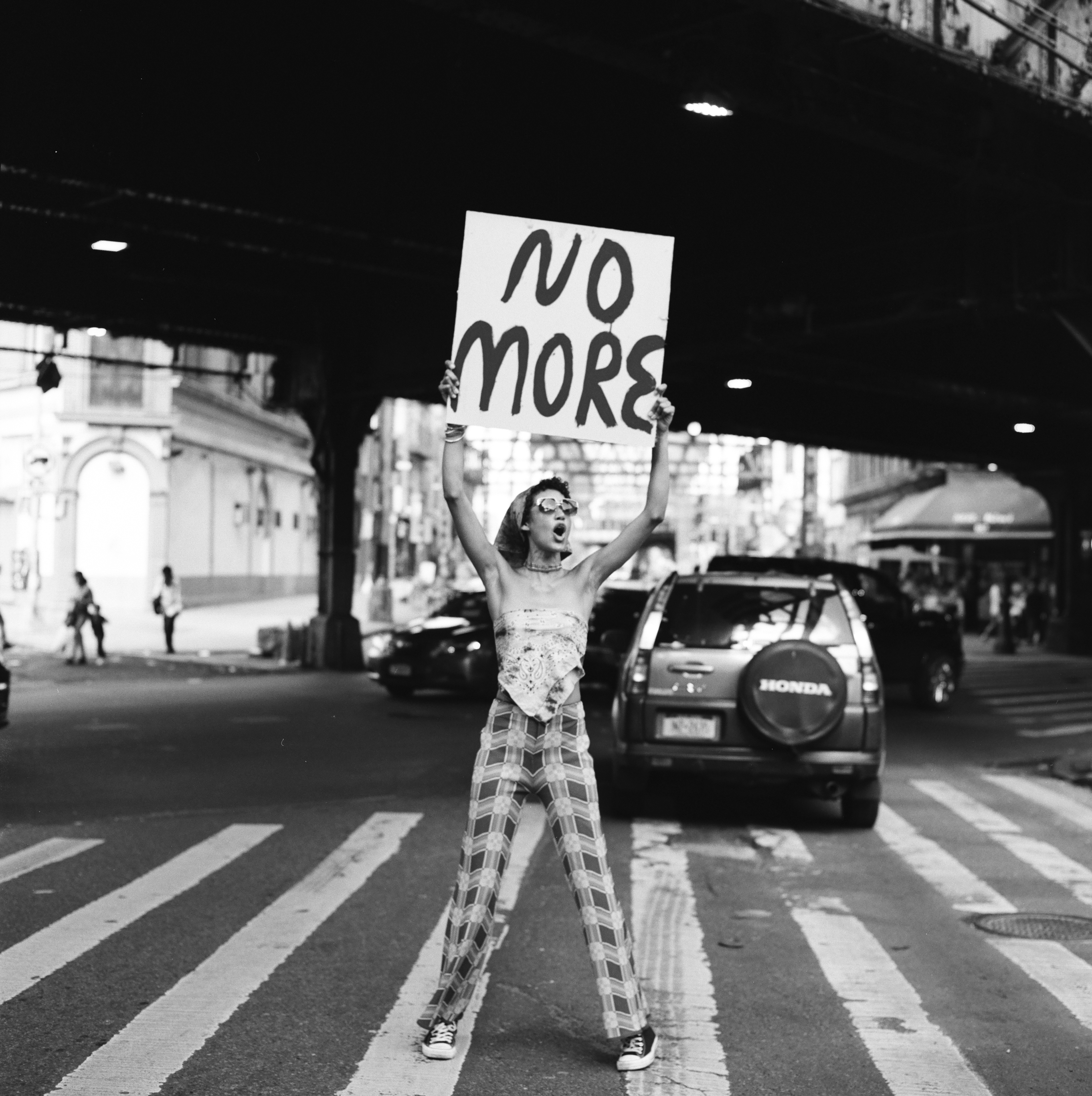 How do we ensure our children don't grow up with the same conditioning we had to undo?
Education from the bottom up, institutional change from leadership, and policy from the top down. We have to help all students learn in more inclusive and accepting environments so the next generation of leaders approaches these issues with a different view point. But we must also empower them to be agents of change in a democratic society that often shuts them out. We have to teach them that the system can change if they participate (despite evidence to the contrary). We have to teach them that in fact, they MUST participate in the system to change it -- vote, engage, rally, protest, stand up for what you believe (and there so many ways to do that).
How can our institutions reflect a history of people of colour so that when a kid goes to school they learn about themselves, rather than learning backwards in order to love and know themselves?
Probably the easiest question so far! We choose different curriculum material and different lessons to teach. We choose what we believe it is important for our students to learn. We think differently about what the goals of a K-12 education should be. What are we trying to accomplish with the billions we spend on K-12 education? Our model is ancient and badly needs to be reinvented. We are prioritising the wrong things. We have not adapted to a changing student population. Students come to school to learn, and what they learn is up to us as a society. We can decide what is important for our children to learn. If we feel race and racism and its history are critically important for a young person (of any colour) growing up in America, then let's spend the time we need to teach it properly and thoroughly. Let's make it engaging and without judgment. This is an easy thing to do, but only if we want to do it.
Below, read up on the inspiration behind Dilone's photo story for i-D's Faith In Chaos Issue via her collaborators photographer Doug Segars and creative director Seth-Michael Miller:
Seth-Michael McMillian: I wanted to create this project because I knew it would be a great opportunity to bring awareness to organisations like The Audre Lorde Project, Marsha P Johnson Institute and Warriors In The Garden. These three organisations mean so much to me. They are doing the work that is needed in this world to protect the lives of queer Black and Brown youth, and Black trans women, who are some of the most underserved and targeted groups of people. Warriors In The Garden is an amazing organisation run by the youth dedicated to legislative change. They are young, Black and queer and truly making a difference.
Dilone: This story we put together was ultimately brought to life by Seth, our creative director who was inspired by women that came before us who stood in protest to fight for their rights with style, grace and dignity.
Doug Segars: If nothing else, we'd like this story to function as a way to get involved and take action. The NAACP Legal Defense Fund is challenging racism and inequality of a criminal legal system regime that disproportionality targets and harms low-income communities of colour. There are deeper structural wrongs in our society and the LDF is fighting and calling for urgent legislative reform. The LDF is demanding to put in place reform policies within the infrastructure of the police force. The policies and practices that they are demanding will protect the public safety culture we need as a nation. There are eleven laws in total, featuring one which prohibits the police neck hold manoeuvres, including chokeholds. Help the LDF continue to put pressure on our institution.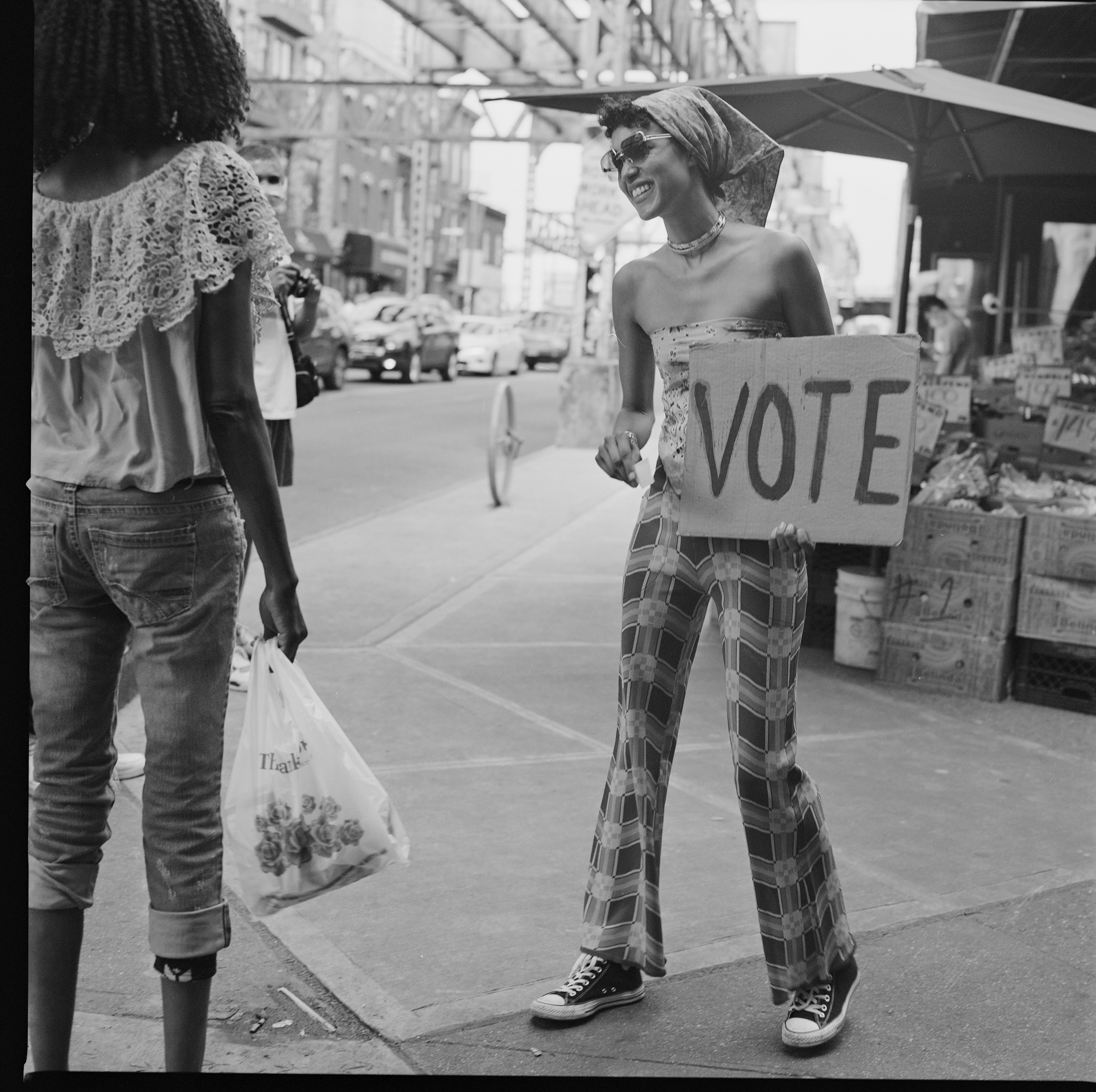 Credits
---
Photography Doug Segars
Creative Direction and styling Seth-Michael McMillian
Art Sage Adams
All clothing Fall Risk
Tagged: