FKA Twigs releases short film We Are The Womxn
The new release was created during her trip to Atlanta last year to perform at Blue Flame, the city's first Black strip club.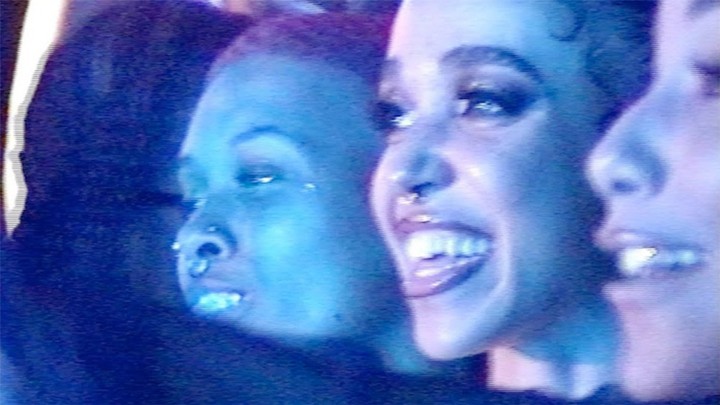 Still from We Are the Womxn
FKA Twigs has added many strings to her bow in the past year. She made her film debut in Shia LaBeouf's Honey Boy, released a critically-acclaimed second album Magdalene, revealed her talent for pole-dancing and graced the cover of i-D...
With the release of a new short film, We Are The Womxn, filmed in late 2019 when we could still travel around the world, (ah, remember that) we see Twigs travel to Atlanta to perform at Afropunk Festival, visit Blue Flame -- Atlanta's first Black strip club -- and host a moon dance in celebration of sacred womxn, accompanied by spiritual healer Queen Afua.
"I decided to hold the second part of the all-female and femme sacred moon dance at Blue Flame, firstly to honour the heritage of pole dancing, but also to create a matriarchal dominance in a space that's usually filled with, and run by, male energy," Twigs said in a press release. "My experience at the Blue Flame solidified that, although historically womxn are often pitched against each other for their looks or their assets by the patriarchy, when left to our own devices we are incredibly nurturing and healing for each other."
The four minute short -- directed by Ivar Wigan -- also features some footage of her Afropunk performance, as well as some shots from what looks like a party we'd love to be at, social distancing be damned.