Lady Gaga and Ariana Grande's Rain On Me is all you need to hear today
But we put some other nice stuff on this playlist too.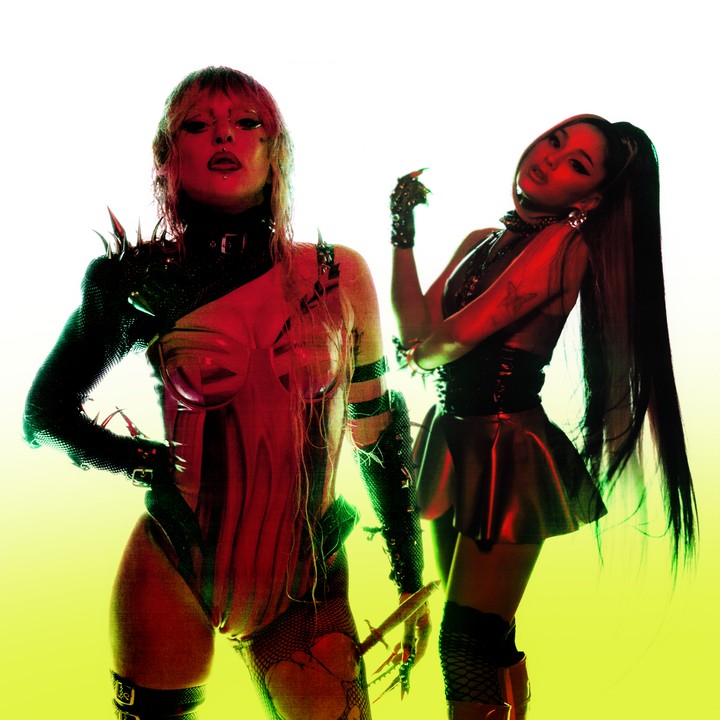 via Instagram
It's been a full week since Charli's how i'm feeling now came out and honestly, we're all ready for our next dose of feel-good pop magic. Enter Gaga and Grande -- the Italian double act we've always dreamed of but never dreamed would actually happen. "One time," Ariana shared on Instagram last night, "I met a woman who knew pain the same way I did... who cried as much as I did, drank as much wine as I did, ate as much pasta as I did and whose heart was bigger than her whole body. She immediately felt like a sister to me." Ari goes on to explain how Gaga invited her to collaborate and that, together, they "got to express how beautiful and healing it feels to mothafuckinnnn cry!"
The result, "Rain On Me", is the second single from Gaga's sixth studio album Chromatica, due 29 May, which, for everyone else to whom time and dates lost meaning a while ago, is next week. Look out for what will surely be a completely iconic music video starring the two of them at 6pm BST. "It was just awesome to watch her," Gaga told Zane Lowe about her friendship with Ariana. "You haven't seen the video yet, but she was so open to trying things that she hasn't done before. She was like, 'I'm going to just trust you'. And it was this beautiful, very healing process for me too."
The lyrics "I'd rather be dry/ but at least I'm alive," liken tears to the rain, but also, according to Gaga, have a deeper meaning. "It's also a metaphor for the amount of drinking that I was doing to numb myself," she told Zane Lowe. "I'd rather be dry. I'd rather not be drinking, but I haven't died yet. I'm still alive." Still alive and opening this week's BEST NEW MUSIC playlist.
Also making an appearance, of course, is Arca's late night dance with the devil on "Time", taken from her forthcoming album KiCk i. PSA: Phoebe Bridgers feels something when she sees you now, and you'll undoubtedly feel something when you hear her new single "I See You" with its nostalgic nod to Vampire Weekend and her addictive lyricism. Then there's Park Hye Jin and "Like this" -- a perfect match for the hazy summer days we're currently experiencing from the discomfort of our homes.
Expect great new stuff from LA musician Rainsford too, as well as Aitch, Joey Christ, HAIM, Ami Dang, Malibu Miitch, Dream Wife, Dej Loaf, The 1975, otta, Maya Hawke and plenty more.