Louis Vuitton Mens Collection by Virgil Abloh Spring Summer 2021
Virgil Abloh brings Louis Vuitton Men's SS21 collection to Japan
As fashion is forced to change it's habits, Virgil Abloh has set sail on a round the world trip, latterly the LV anchor in Tokyo.
|
11 September 2020, 9:00am
Louis Vuitton Mens Collection by Virgil Abloh Spring Summer 2021
After becoming Louis Vuitton's artistic director for menswear, Virgil Abloh is showcasing his fifth collection with the house, now in Tokyo. The designer compared the collection to a voyage, with it beginning in Paris in July and making its way to Shanghai and then Japan, where the show was hosted on the roof of the International Cruise Terminal in Odaiba, Tokyo. Since the global pandemic, it has been a long time since an event of this scope has been hosted in the city, and despite the unfamiliar regulations concerning the virus, the show ran smoothly with LV consulting experts on how best to prepare.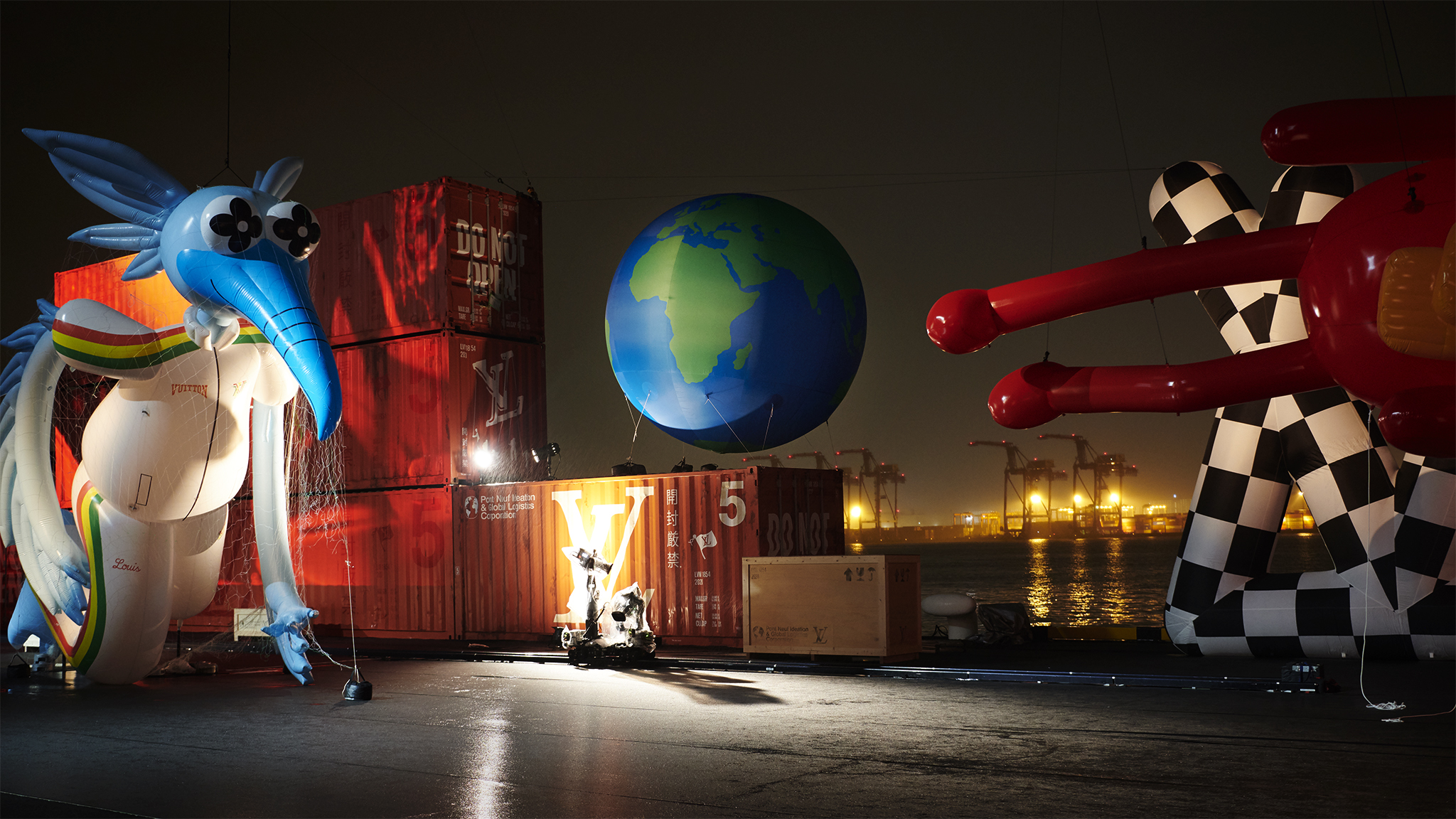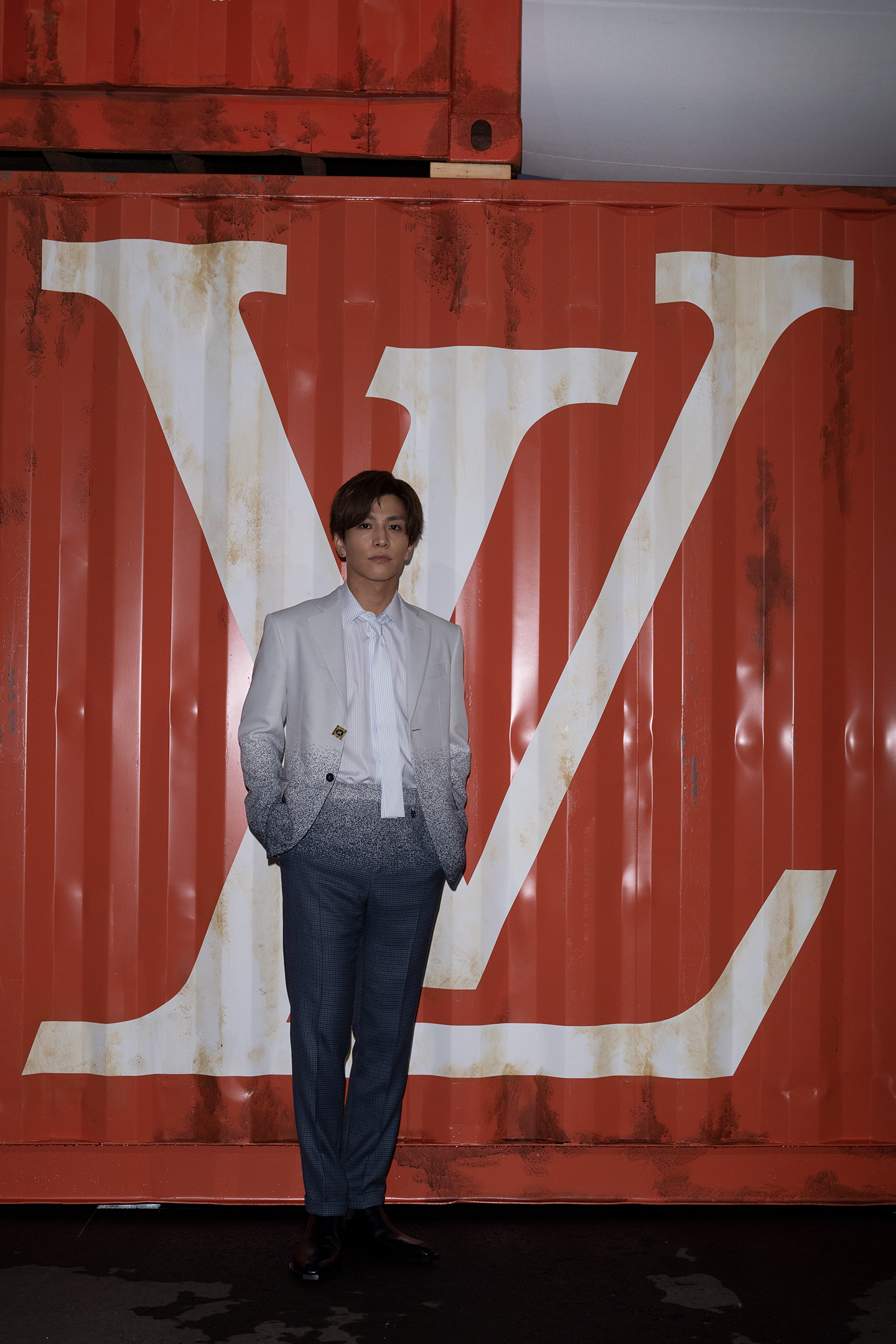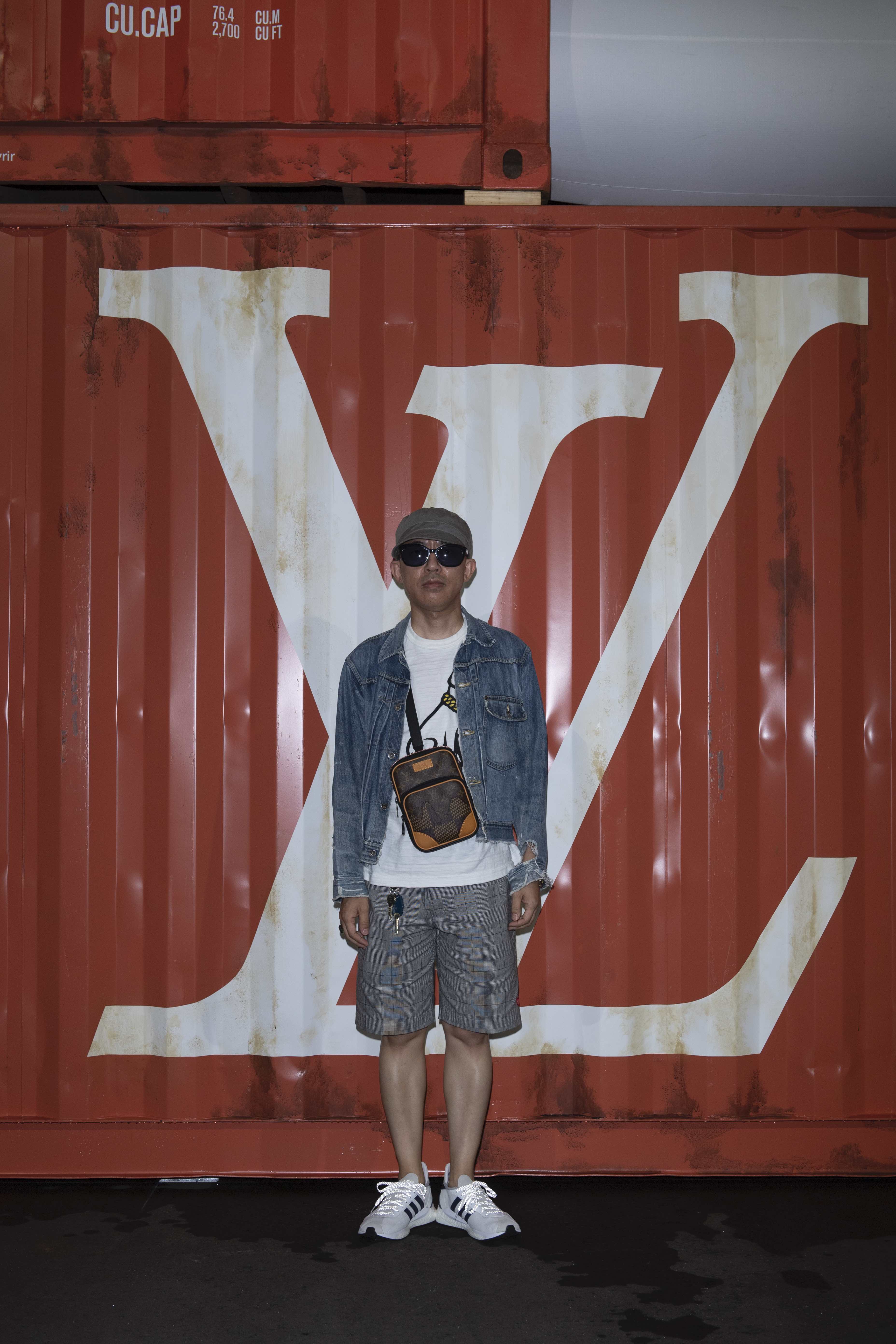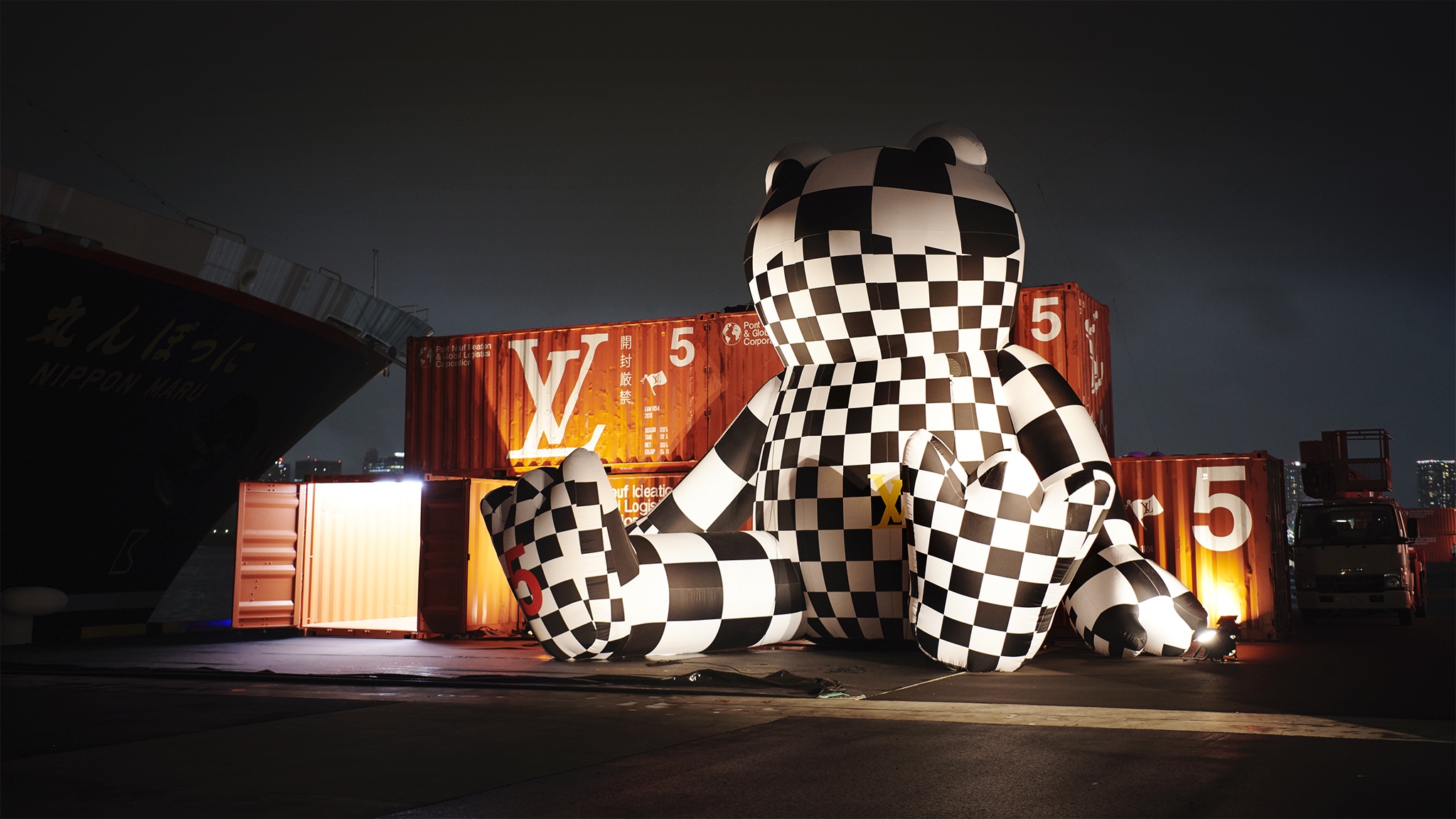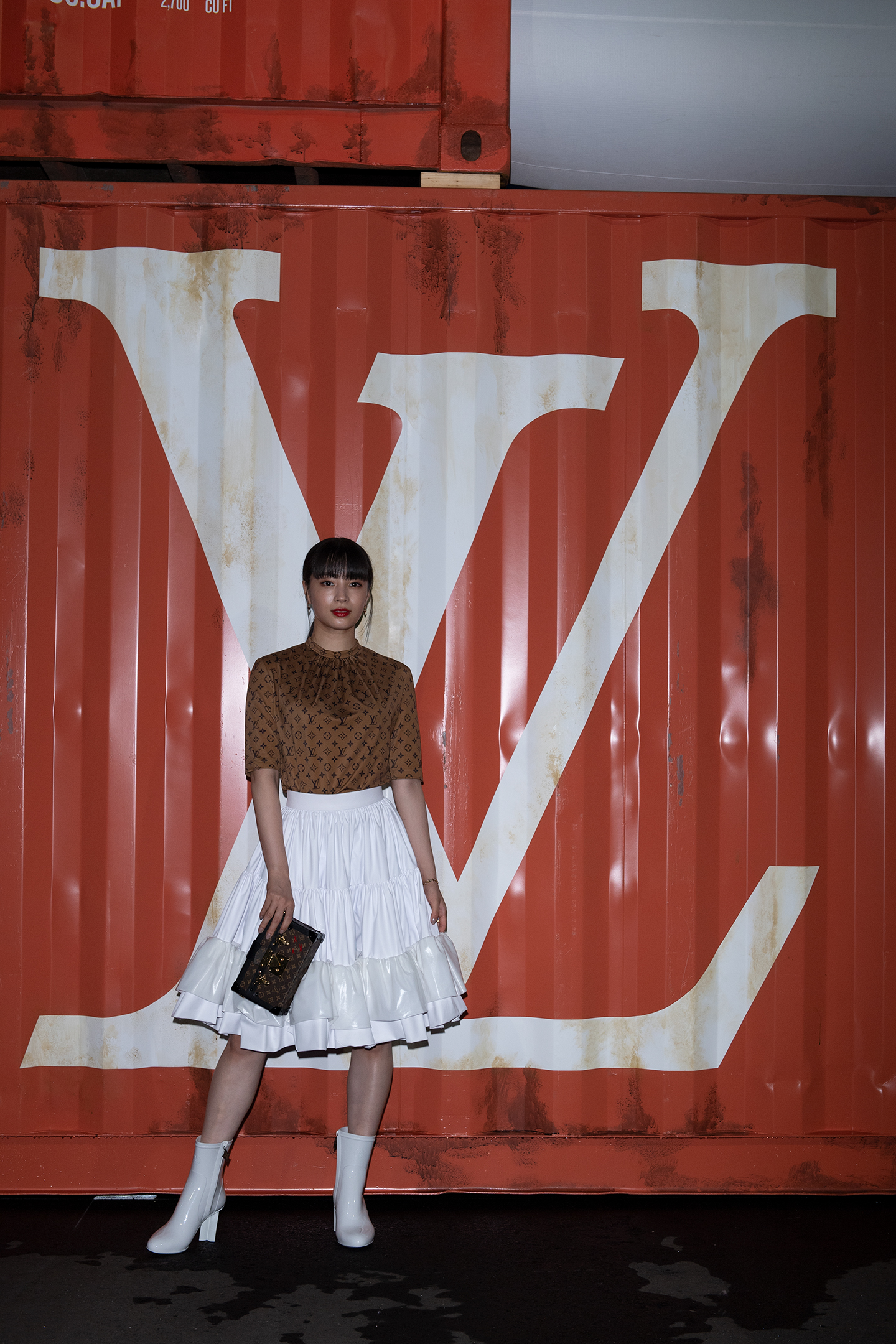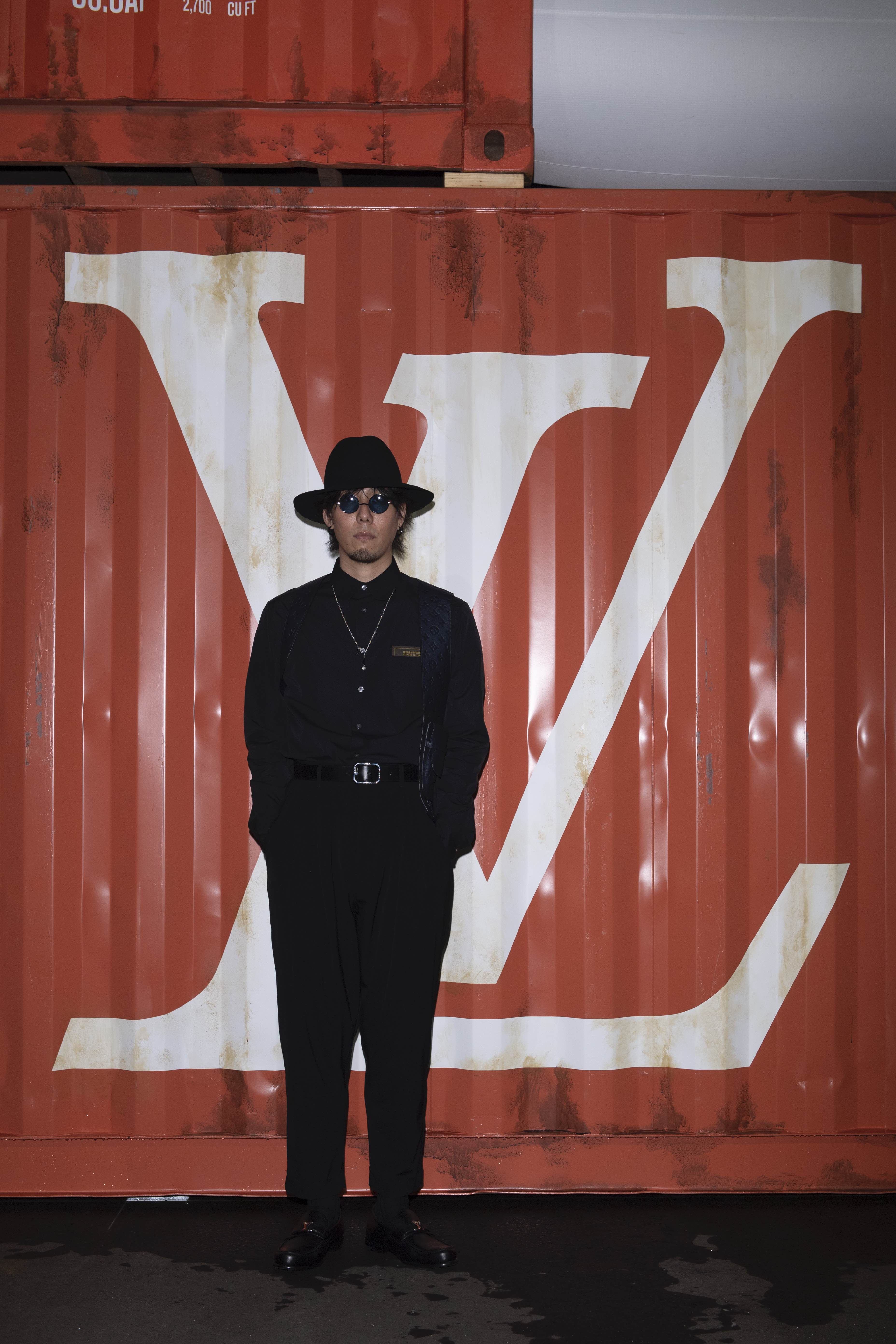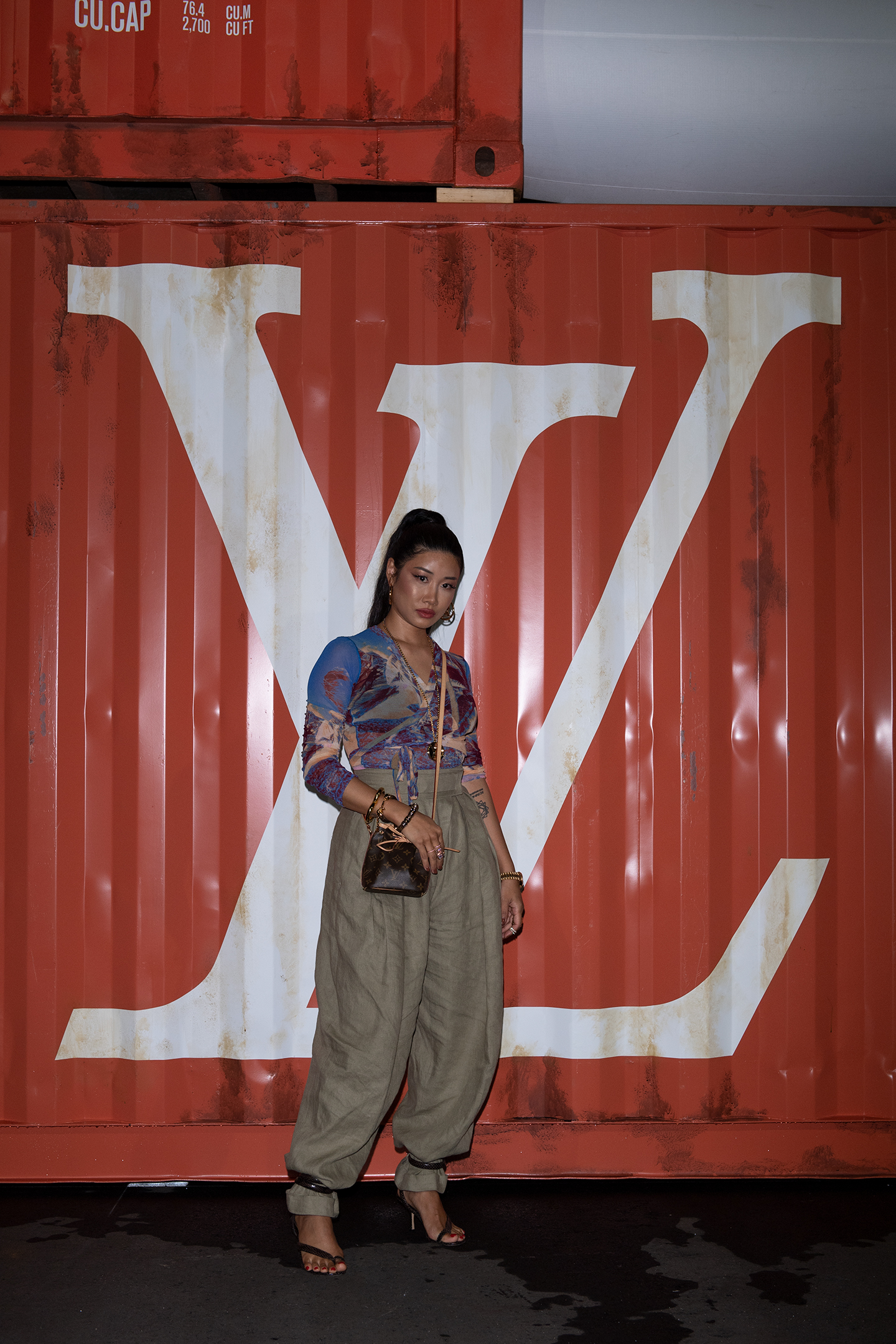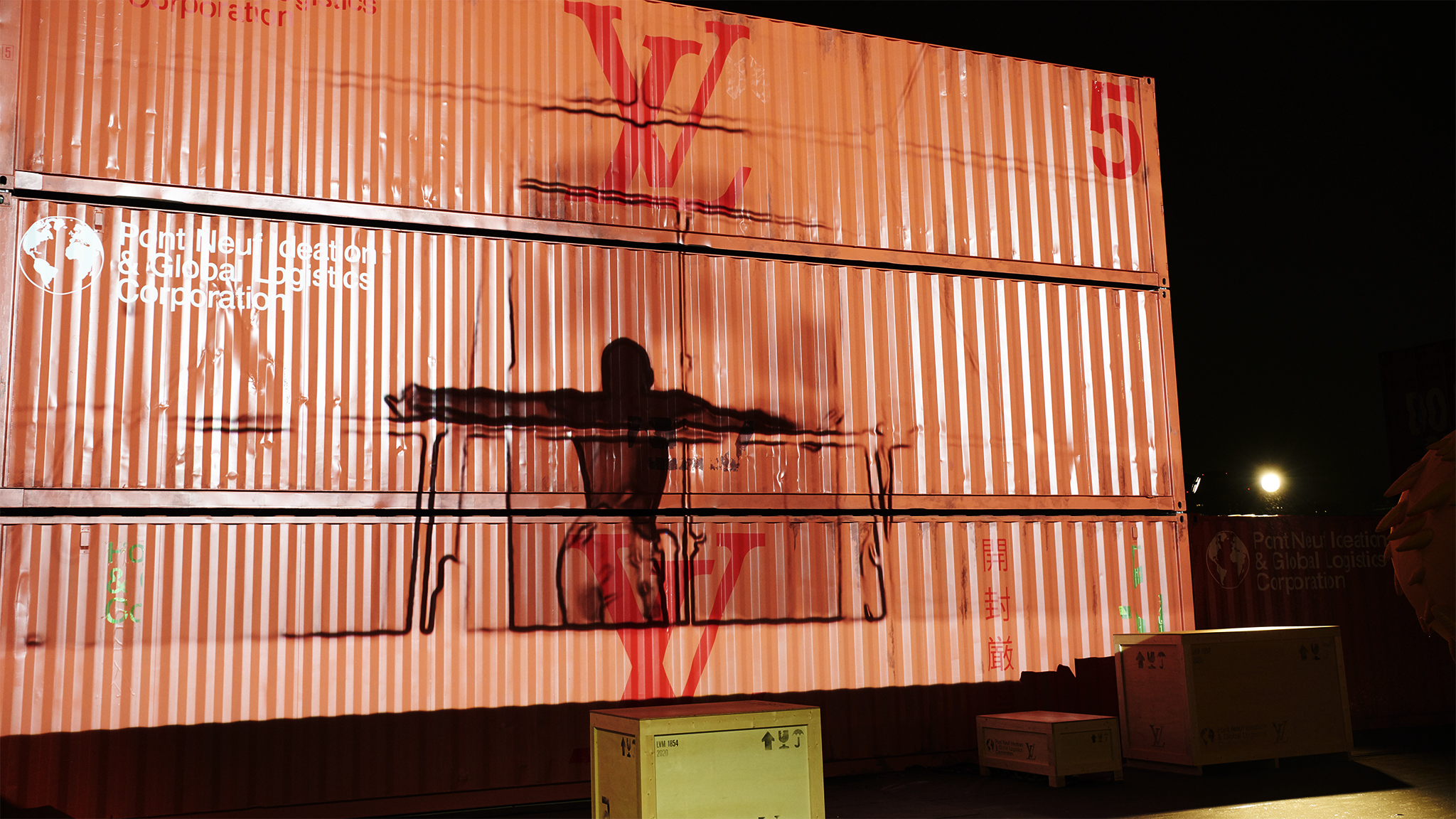 "It's my desire to imbue traditional codes of luxury with my progressive values. Nuances, such as sarcasm, can be difficult to understand. Each season, my team updates my vocabulary: a liberal definition of terms and an explanation of ideas," explained Virgil in the manifesto he released with the collection alongside the ever-present, ever-growing Louis Vuitton Vocabulary. "I have often found myself expressing my reality, as a black man in a French luxury house. I am well aware of my responsibilities. Rather than preach, I hope to lead by example and open the door to future generations."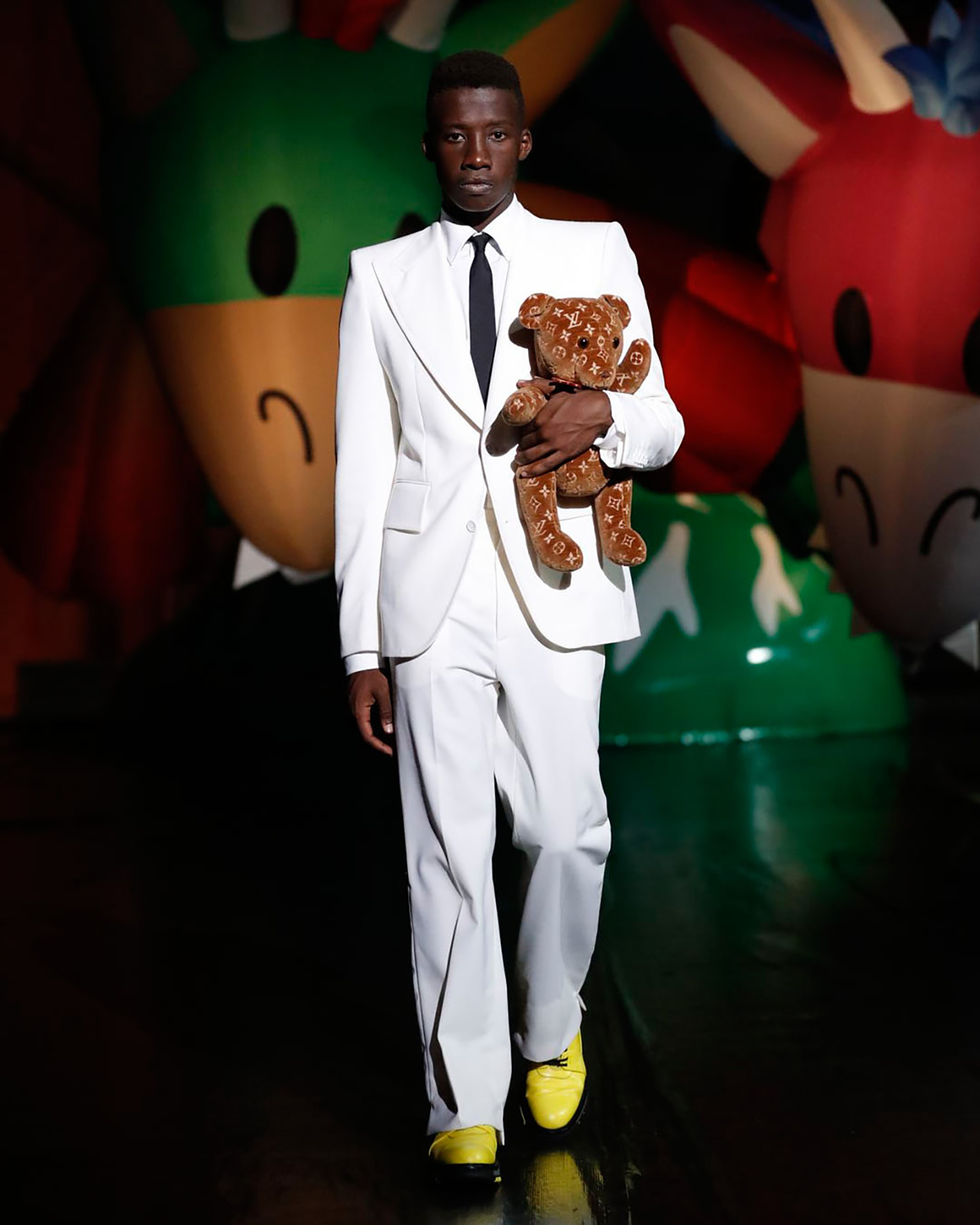 Like his first collection, which was inspired by the 1978 film The Wiz, the theme of boyhood and looking at the world through the pure eyes of a child is once again conceptualised, this season oriented towards Ghana – an ode to Virgil's heritage – and African arts in general. As Virgil states, the collection depicts a bold and magnificent visual representation of Black people's imagination, utilising the colours of the flags of Ghana and Ethiopia and traditional Ghanaian kente cloth alongside slender suits in vivid, duo-chromatic hues; all decorated with accessories and motifs made out of toys.The street-inspired, varied collection also takes inspiration from ska music and comprises of roughly 120 outfits in total – 60 of which were only added to the collection in August, after it arrived in Shanghai. Both Virgil and his team worked remotely with directing, casting, styling and everything else being done entirely through Zoom.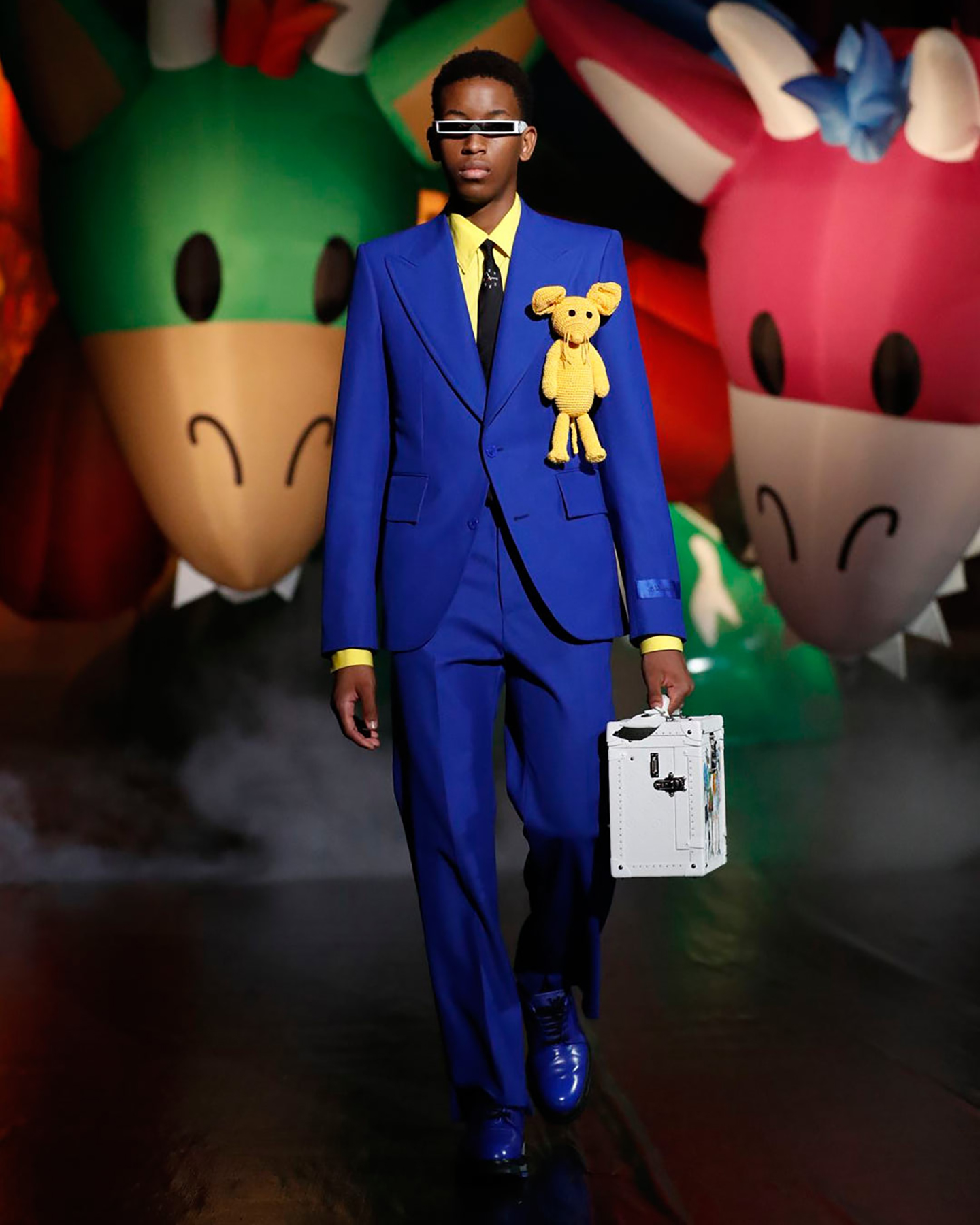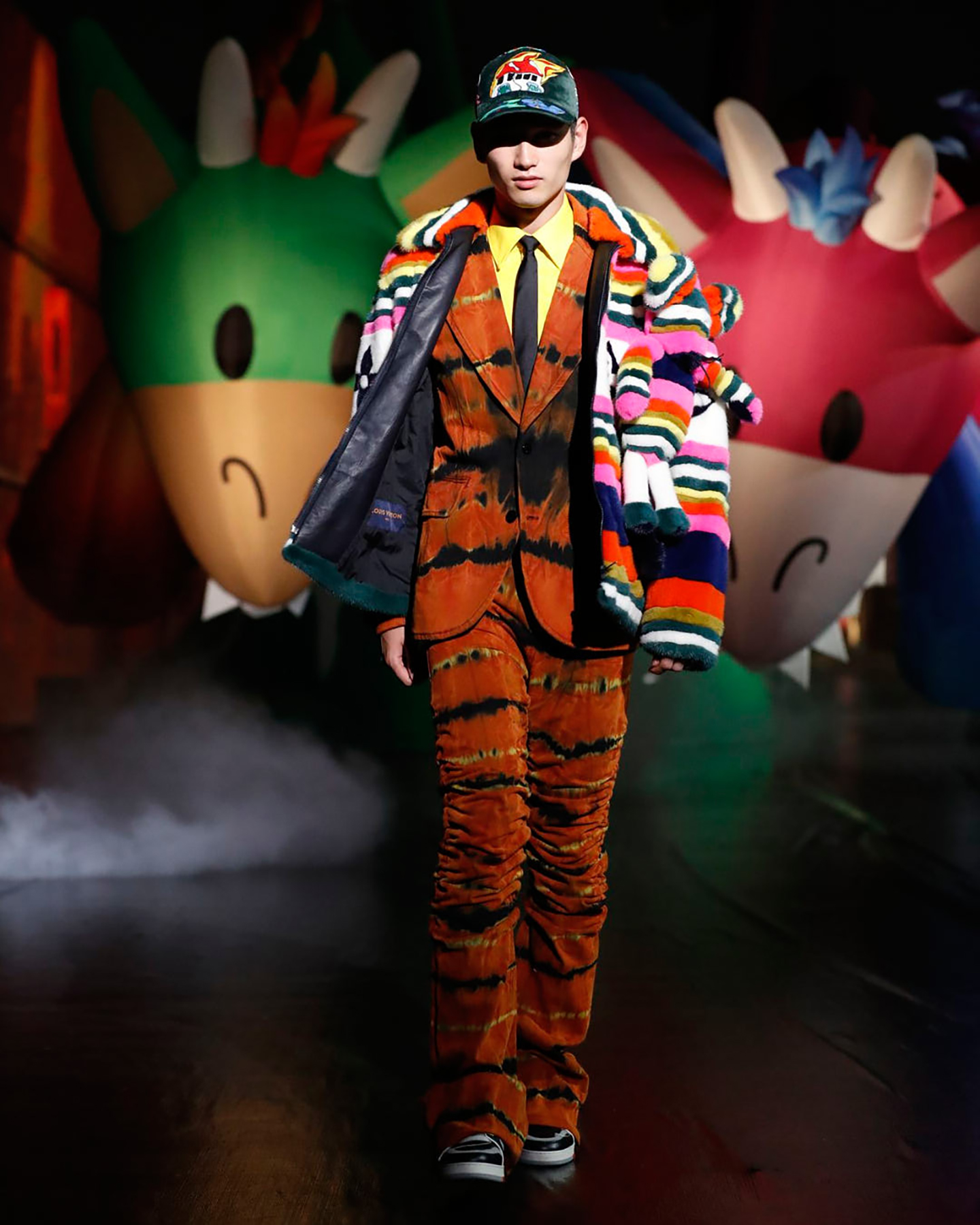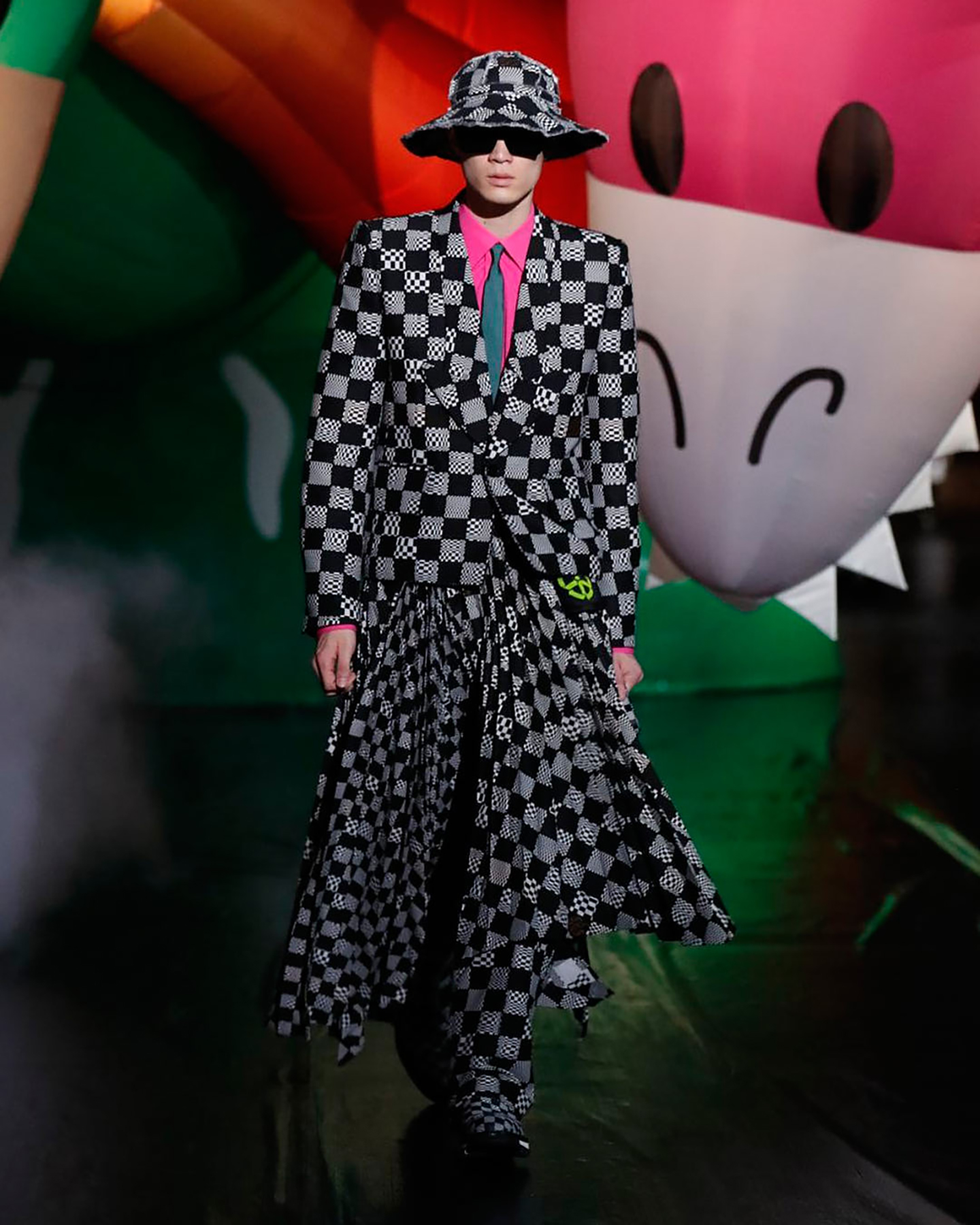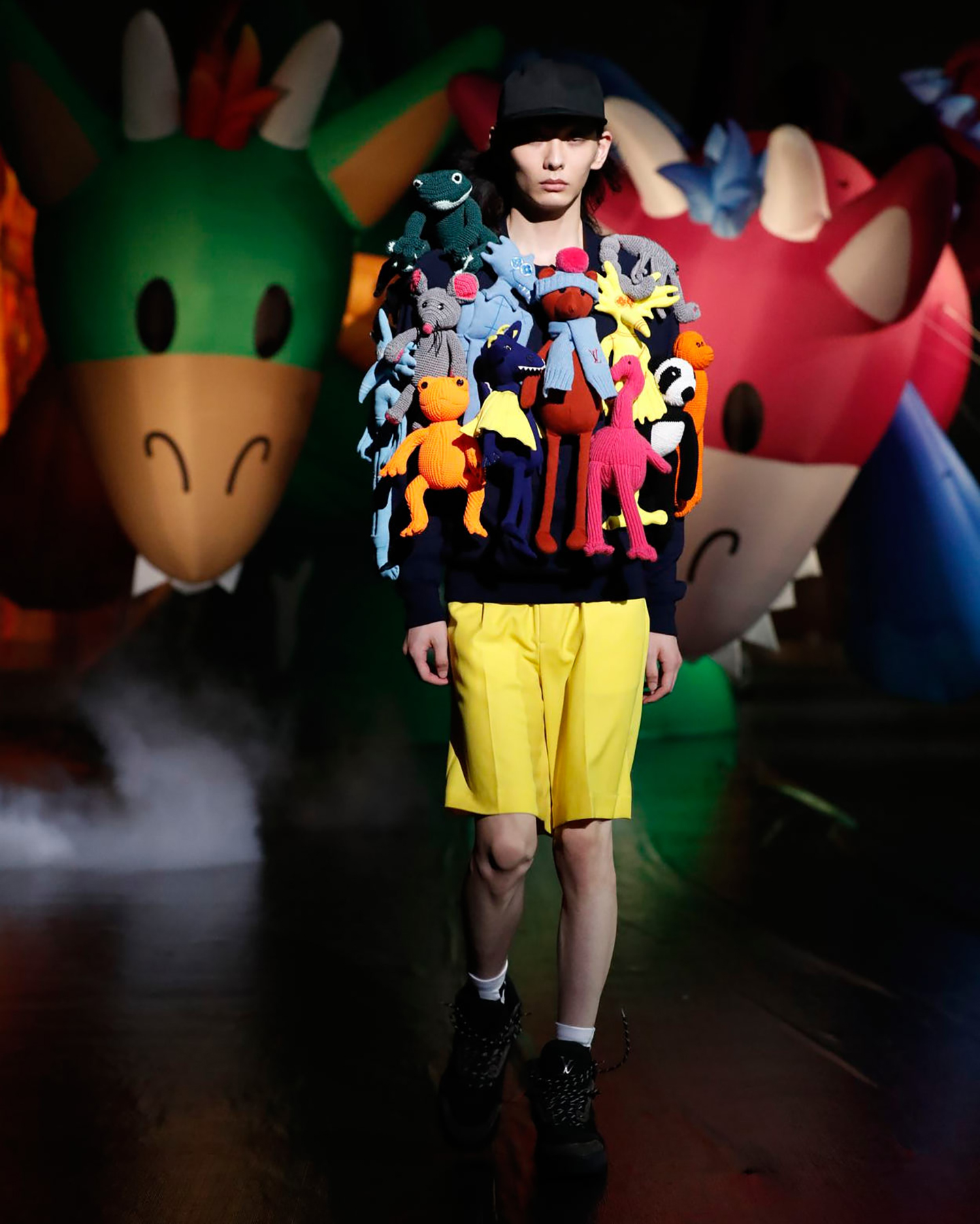 Virgil also used this collection to confront the issue of overproduction in the fashion industry, giving his team 'homework' during their self-quarantine to produce new designs out of overstocked materials and change up items from last season, the result being more than 80 items produced through recycling.
For its Tokyo edition, the show was soundtracked by the poem "Brother" – written and performed for the show by Caleb Femi – along with music specifically composed by an all-star ensemble band performing in footage broadcasted during proceedings. This was intercut with scenes from Rubber Man, an Abloh-commissioned film produced by Japanese director Takashi Miike (apparently within a very tight time-frame!). Who else but Abloh could meld together such an elaborate creative collaboration into the presentation of a single collection?
Virgil famously loves Tokyo and has highly praised the city's multiculturalism and history of cultural exchange, a compliment that was rather fitting from a designer whose collection is on its own voyage. As he enters a new chapter with Louis Vuitton – in the midst of global issues such as climate change and the global pandemic – the fashion industry is being held to drastically different ethical standards. In this collection, Virgil was clear on where Louis Vuitton currently is and where it's heading. To be able to witness that in Tokyo itself was invaluable.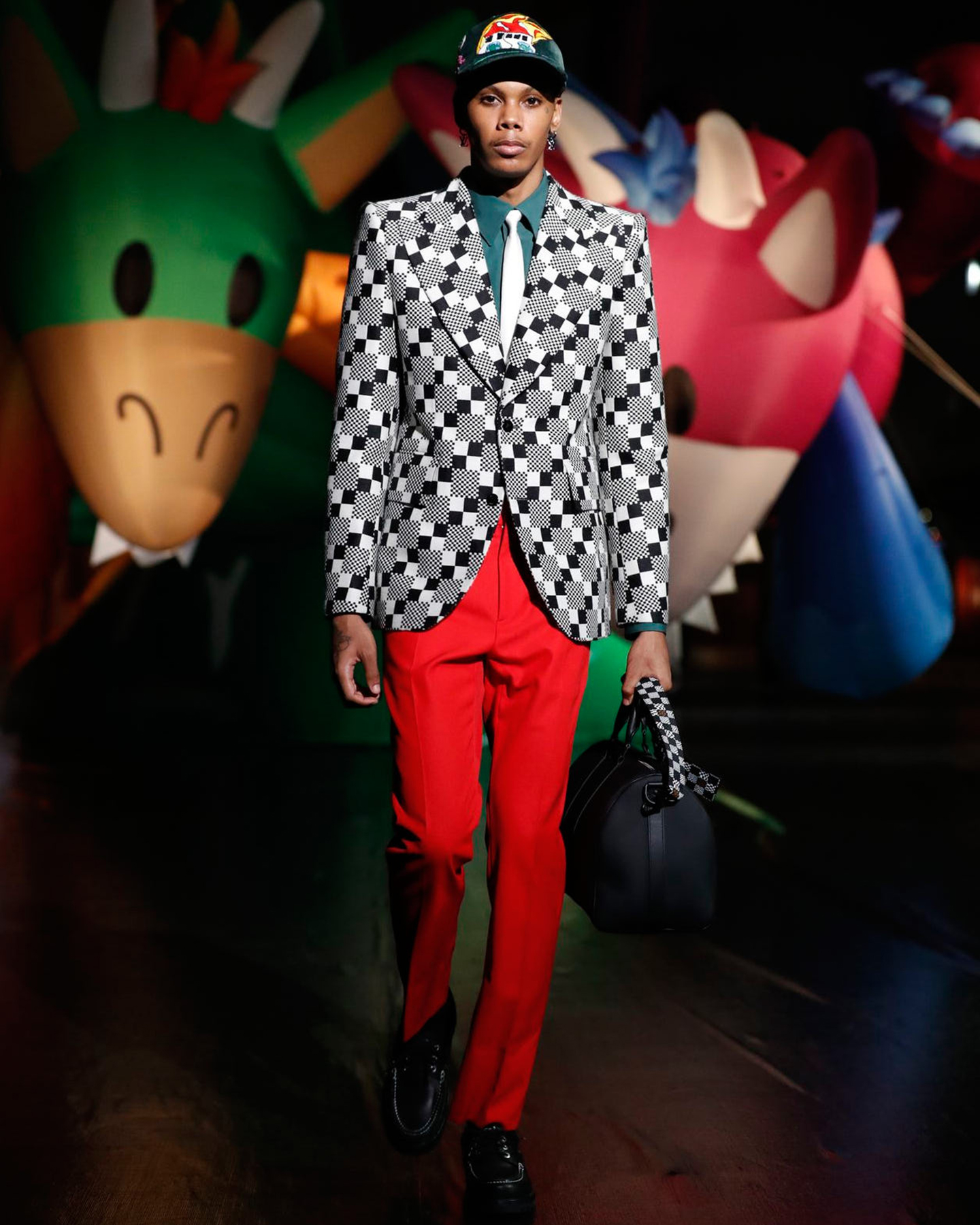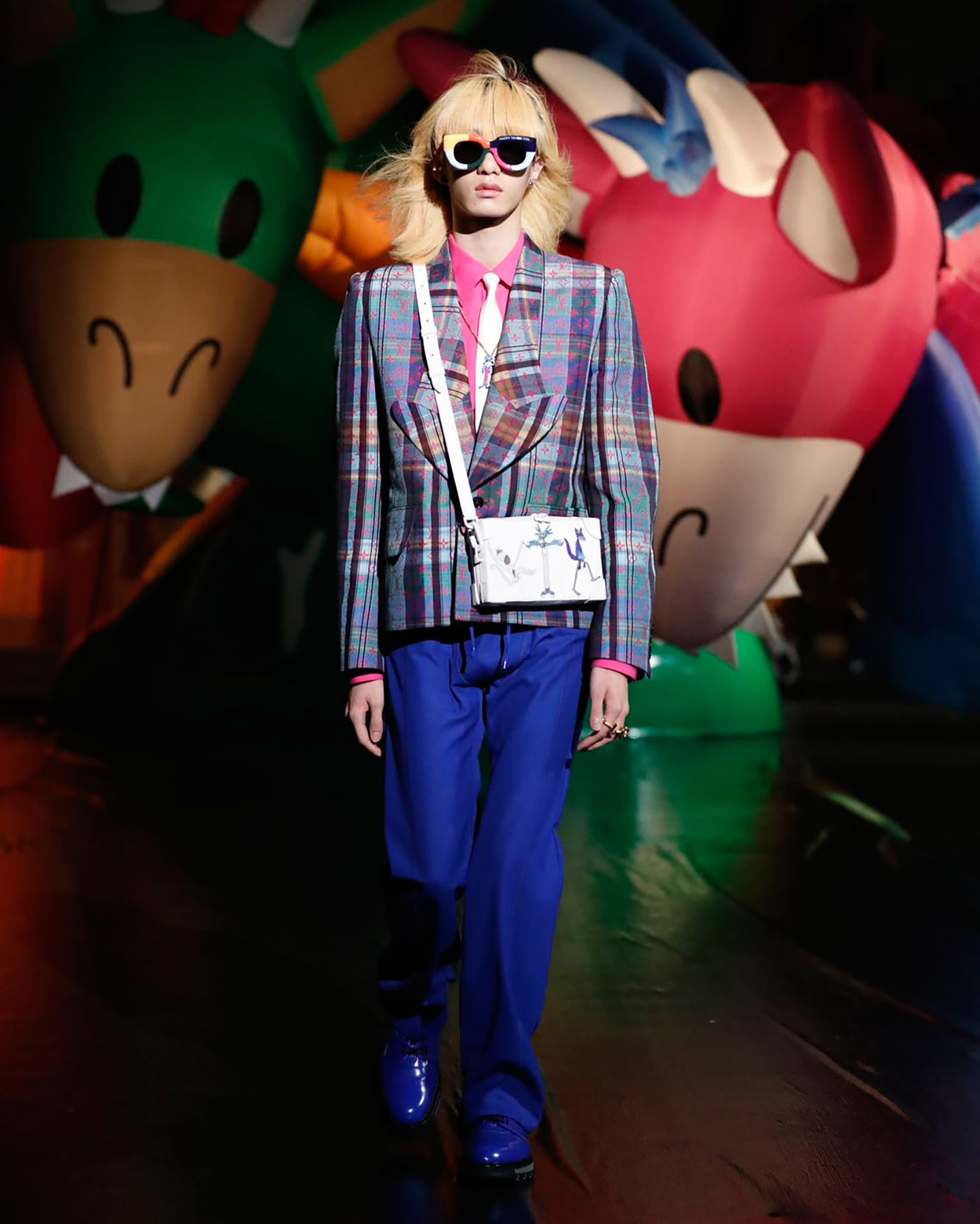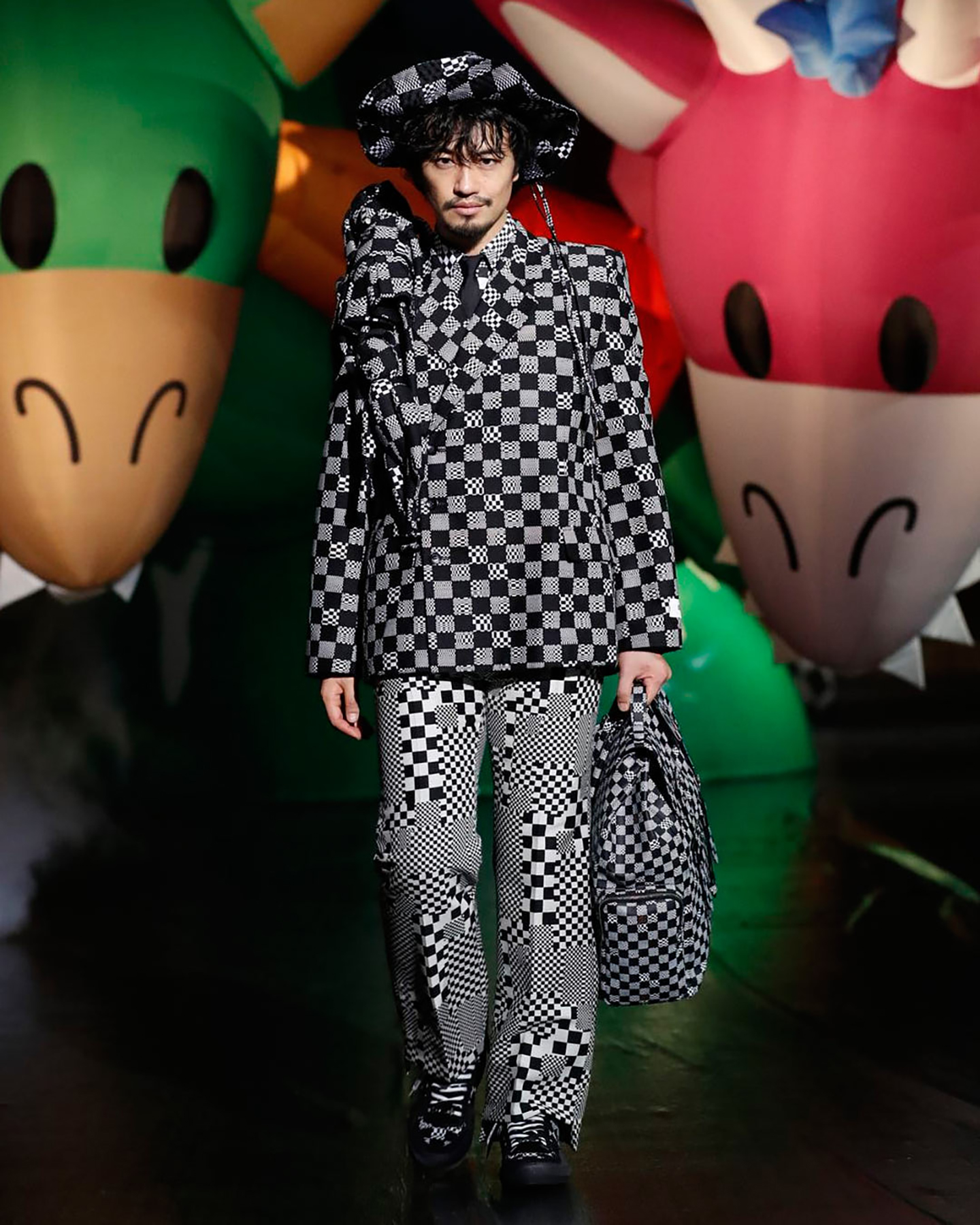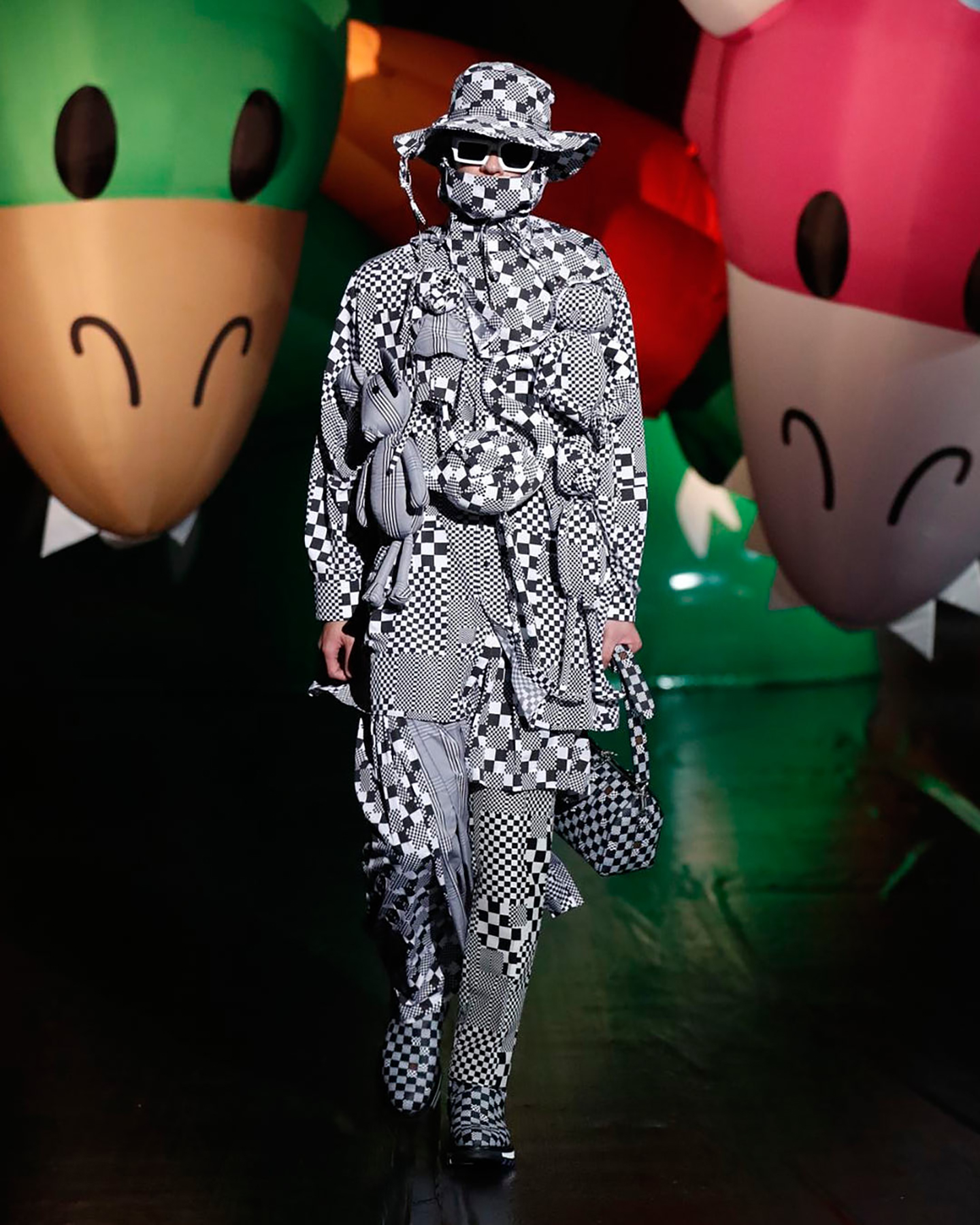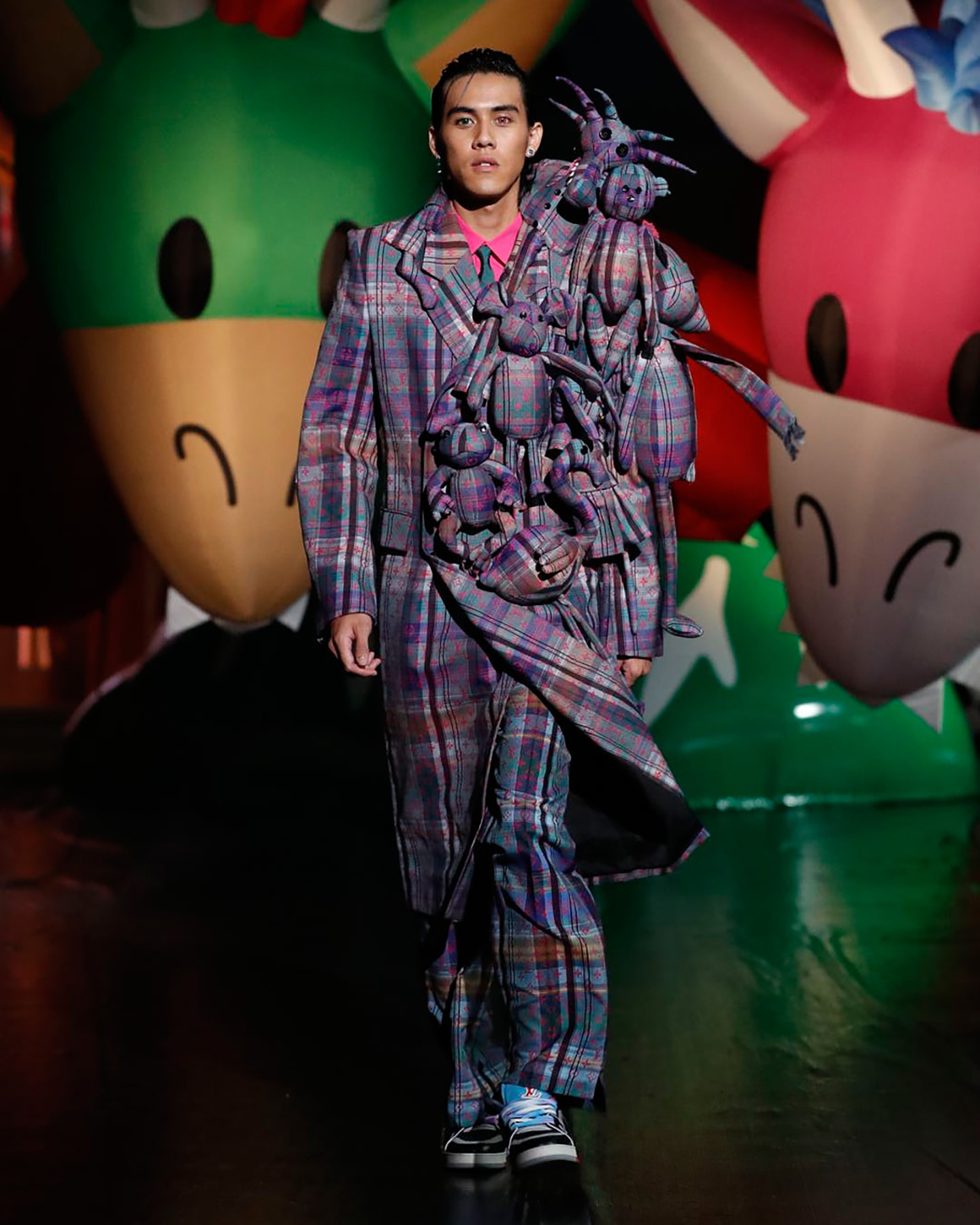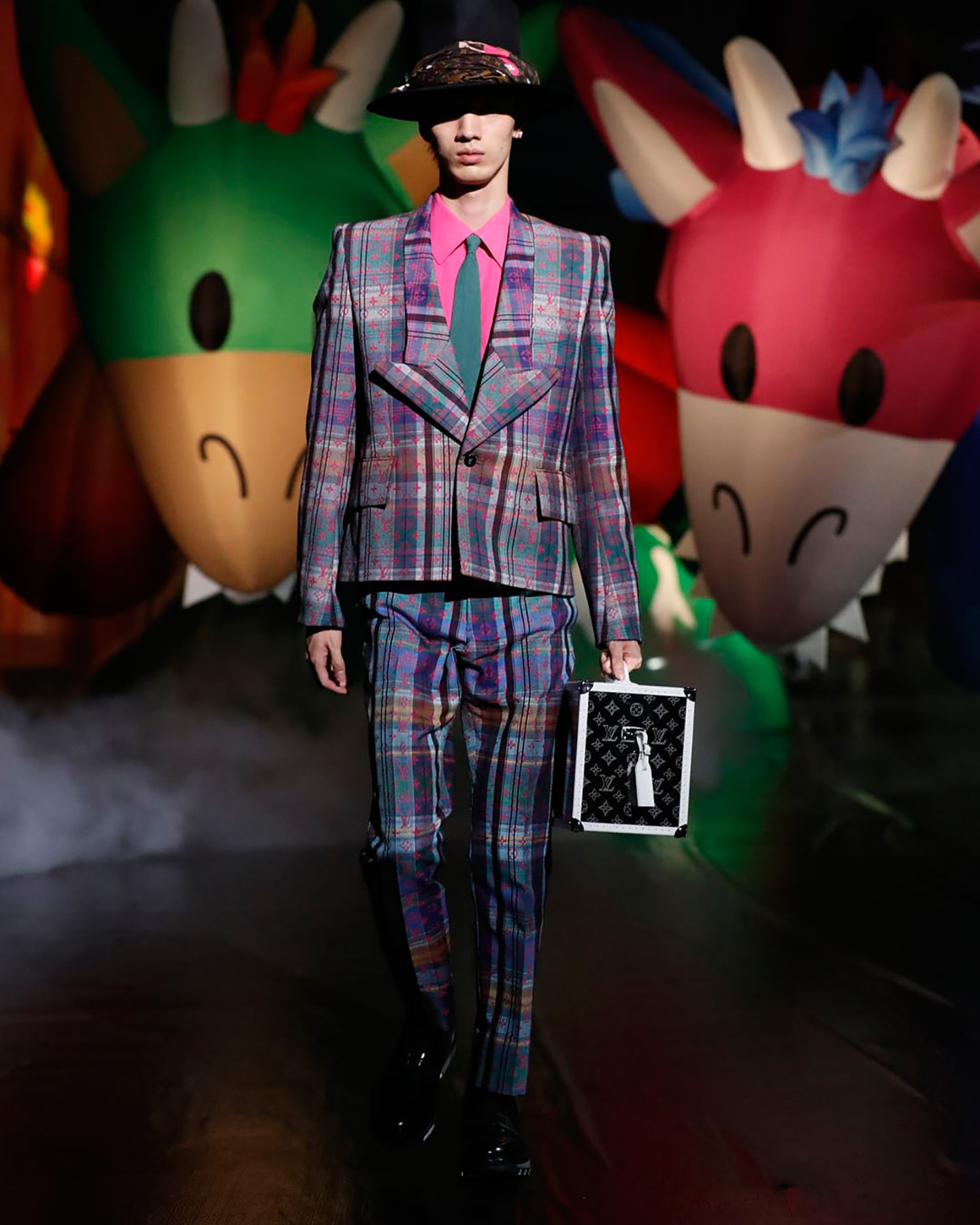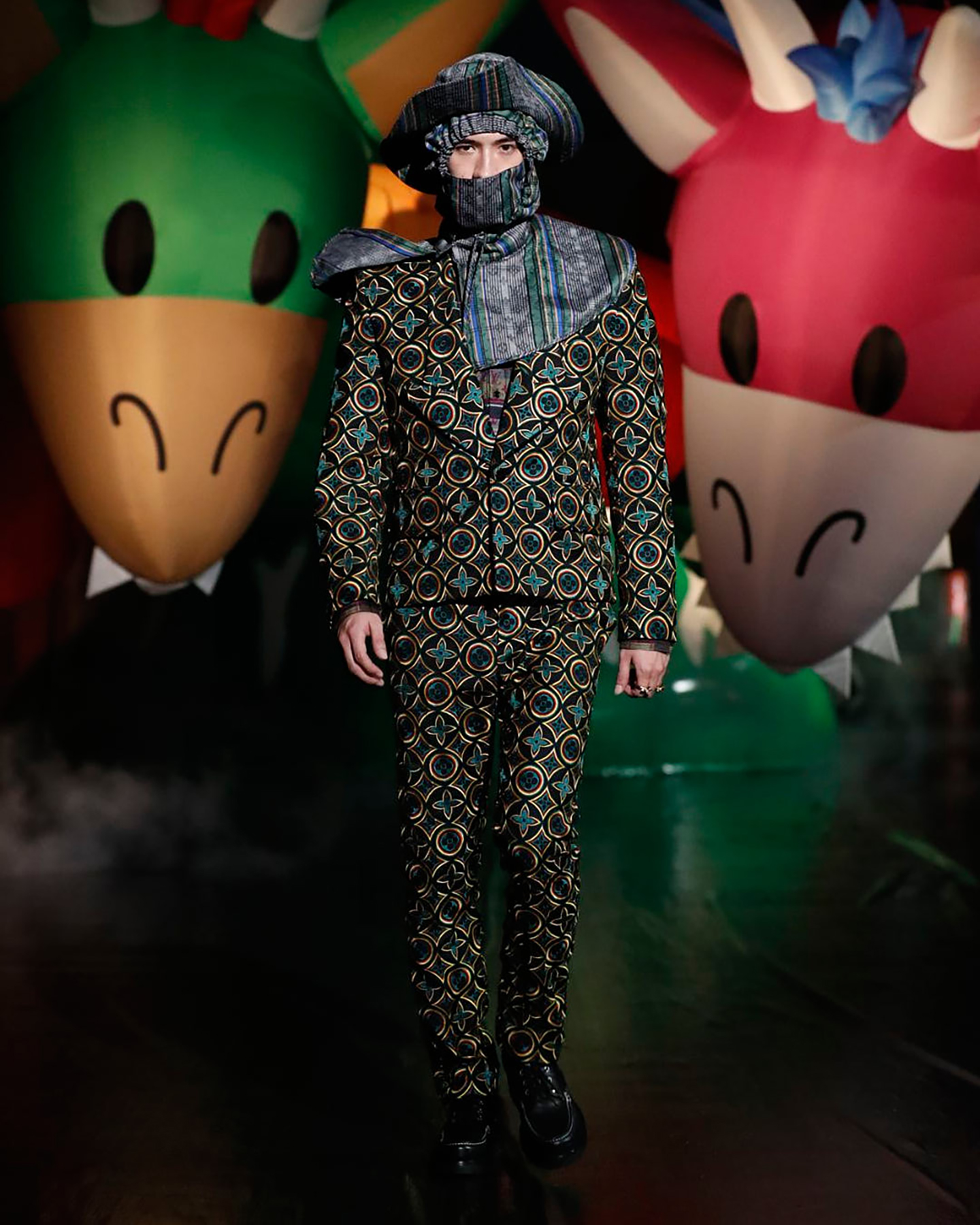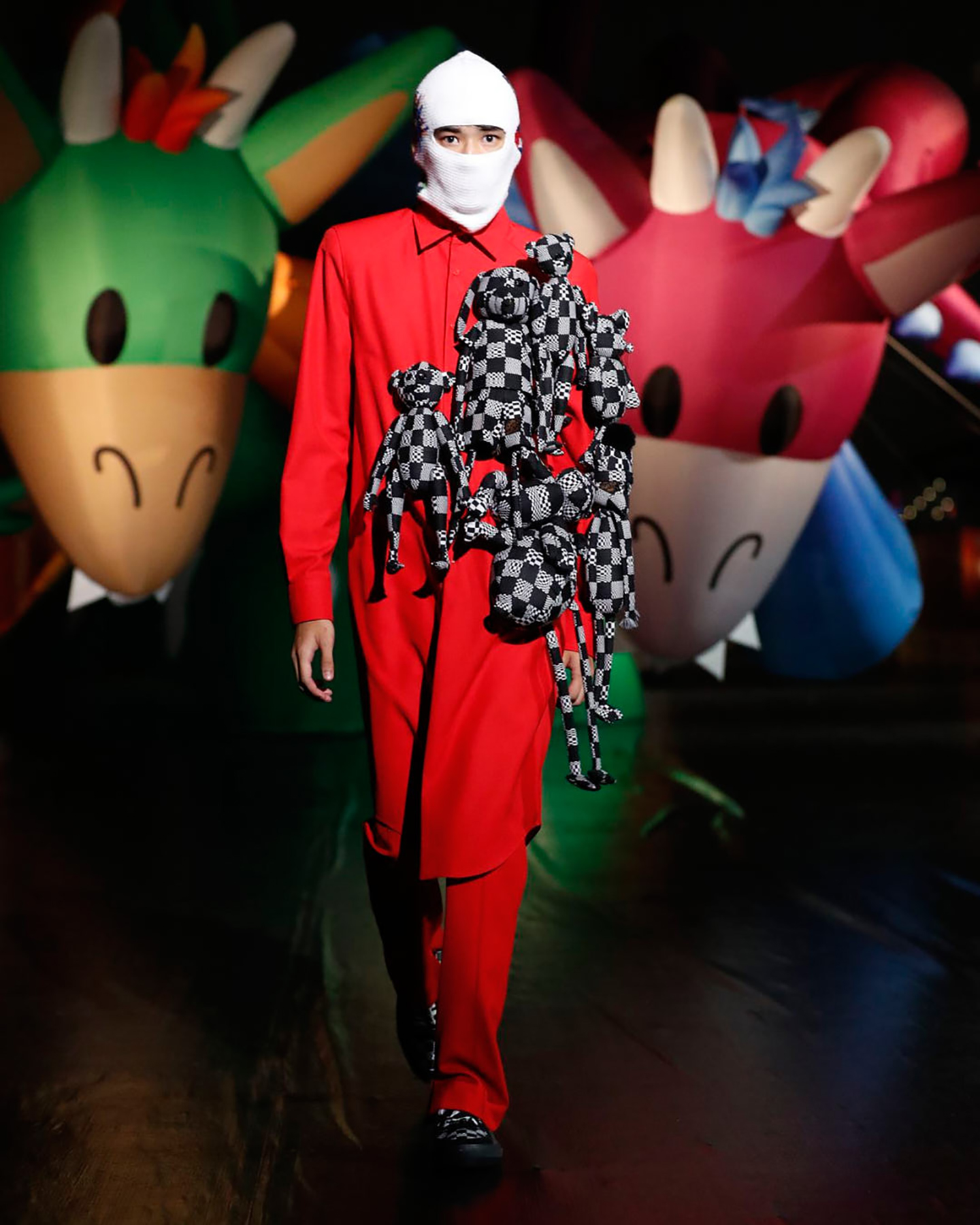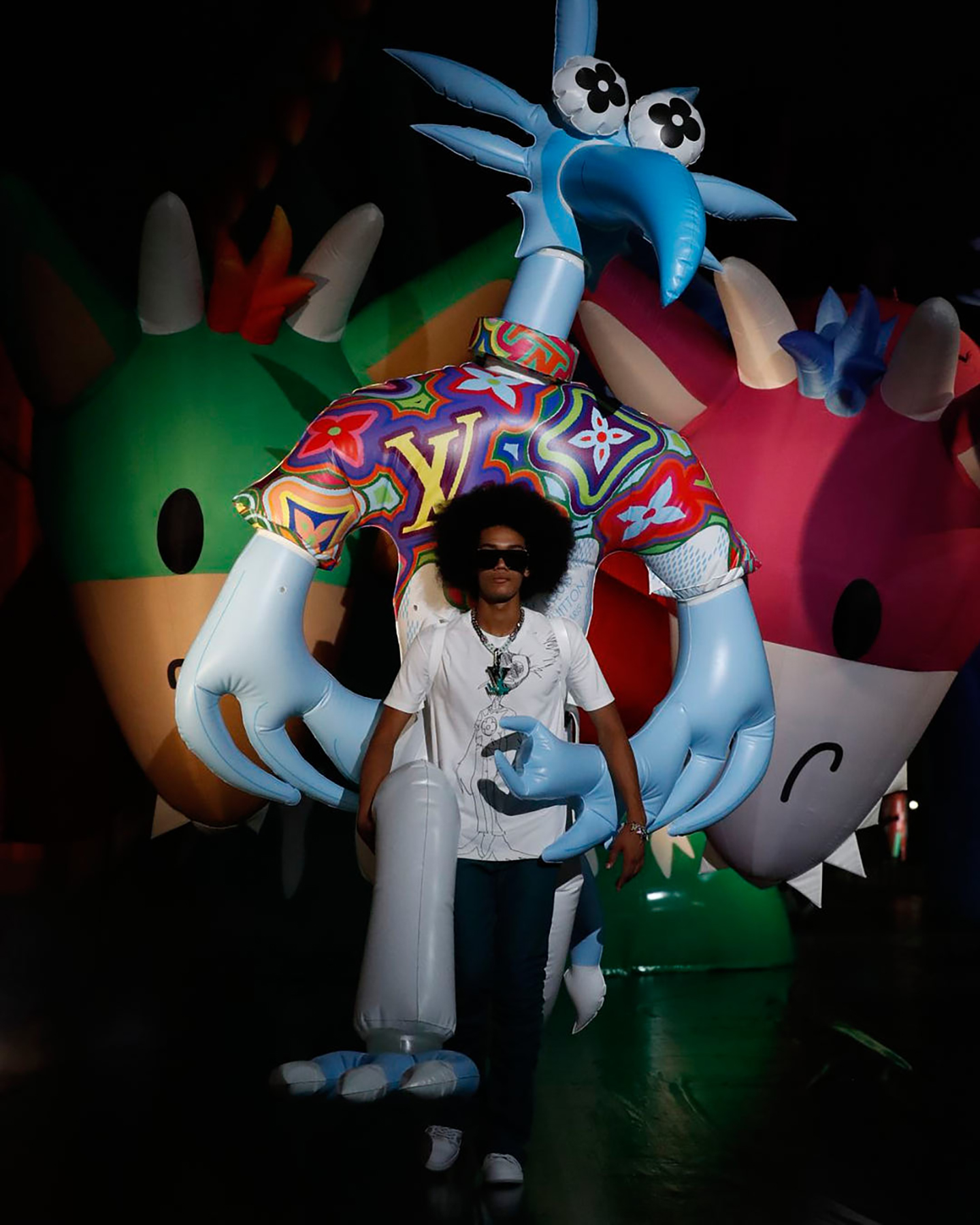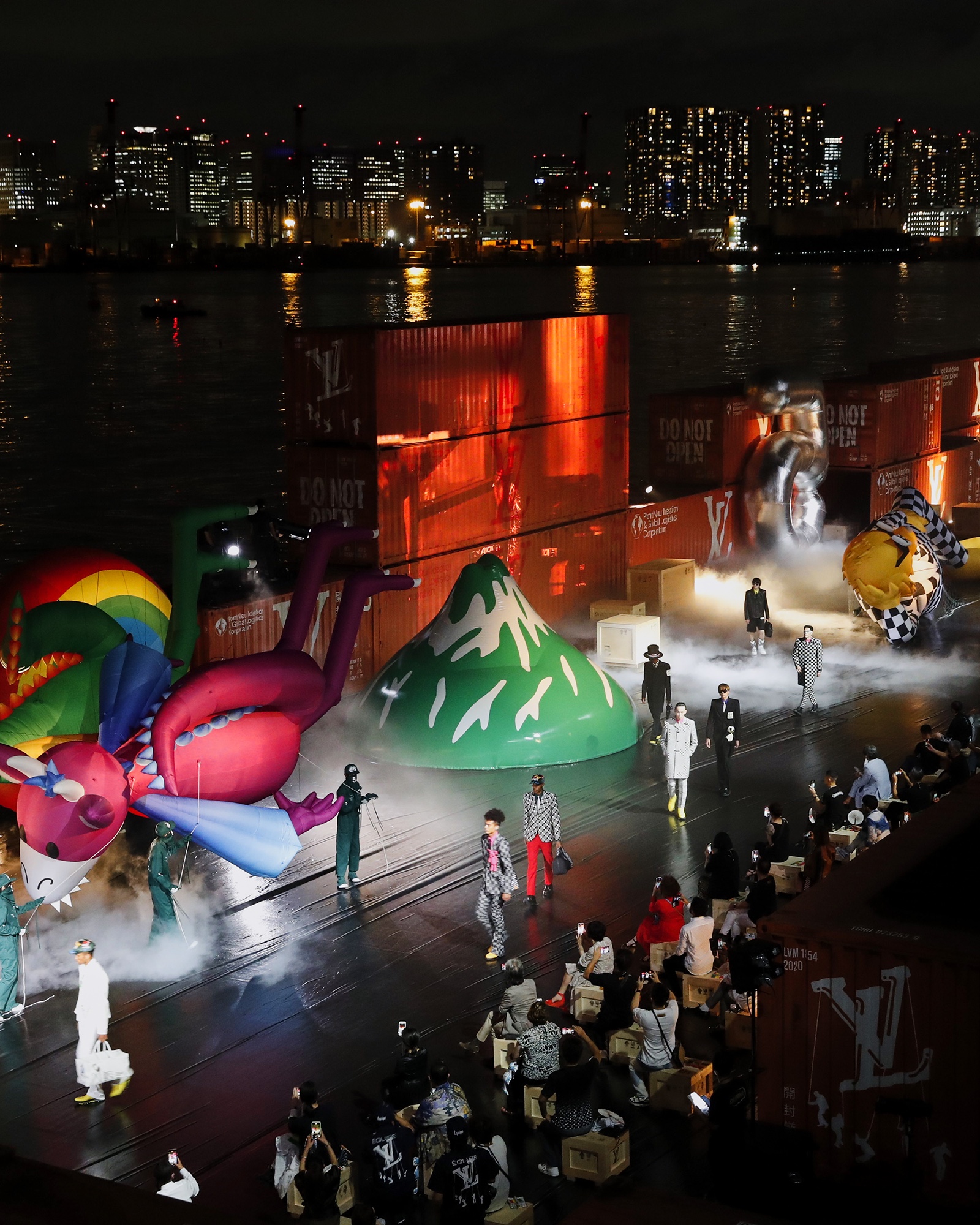 ---
Text Kazumi Asamura Hayashi