Watch Timothée Chalamet and Zendaya in the first Dune trailer here
FINALLY!!!!
|
09 September 2020, 4:32pm
Image courtesy of Warner
We, as stans of Timothée Chalamet, have spent seven months of this godforsaken year starved. It started well, didn't it? Look! Chalamet flaunting his proper acting chops in London's West End! A starring role in a Wes Anderson film, that would premiere at Cannes Film Festival — with him walking the red carpet! We were all ready and raring to go for a 2020 that would see him rule the world, sealed with a kiss in December with his most prolific role yet: the lead in Denis Villeneuve's big budget sci-fi remake of Dune.
While the year has thrown much into disarray, Dune_'s cosy position at the end of a hellfire year has remained unchanged: if all goes to plan, it should hit cinemas around the world on 18 December. And while we've had to temporarily wave goodbye to seeing The French Dispatch for a while (don't expect that until 2021, we guess), we have at least been treated to some images from _Dune. Better still, today we get our first official look at the film's trailer.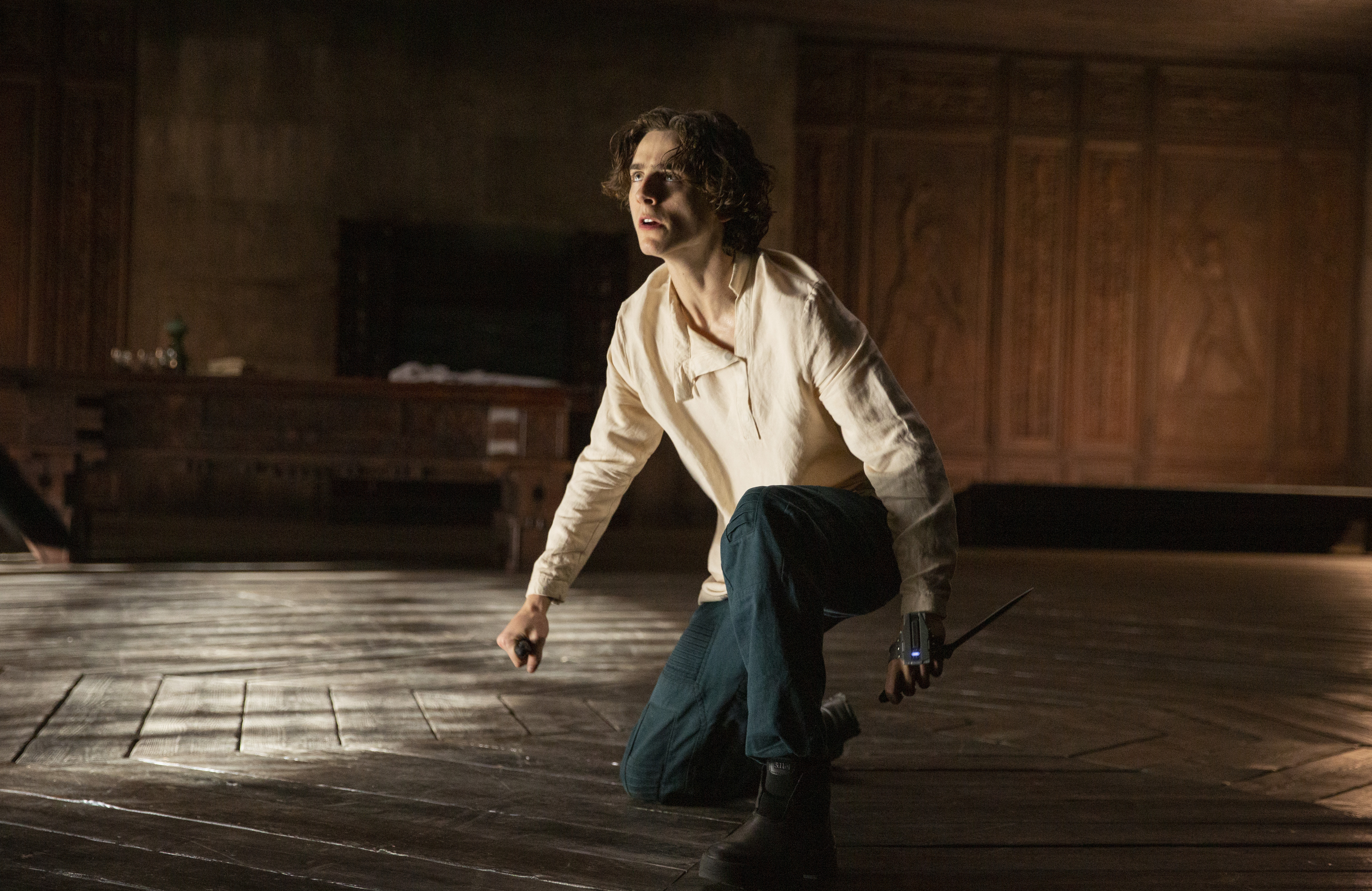 Having been teased in cinemas over the past week, playing in front of Tenet, the initial trailer has finally hit the internet, giving us a better look at Denis' vision for Dune.
Based on the legendary sci-fi novel by Frank Herbert, one that was widely considered "unfilmable" by critics at the time, Dune is set 8000 years in the future, on a planet called Arrakis — the only place in the wider galaxy where one can acquire a rare spice called melange. The planet is owned by a Duke, who's seized control of it from a violent group known as the Harkonnens, but when the Harkonnens start to slowly claw back their territory, the Duke sends his son, a young man called Paul (that's Timmy, btw) on a mission to fight for the land and the spice that grows on it.
This is your first look at all of your favourite stars in motion: Timothée, Zendaya (!), Oscar bloody Isaac! A true treat. Tune in below and cross your fingers that Ms Rona doesn't claim another victim by forcing us into a second lockdown, thus delaying the release of Dune. It's literally the only thing that's keeping us from hibernating for the rest of 2020.