Entering this $10 art raffle will help support Black trans folk
The likes of Martine Rose, Paolina Russo and Bianca Saunders are auctioning off their work, with all proceeds going to marginalised Black trans people in need.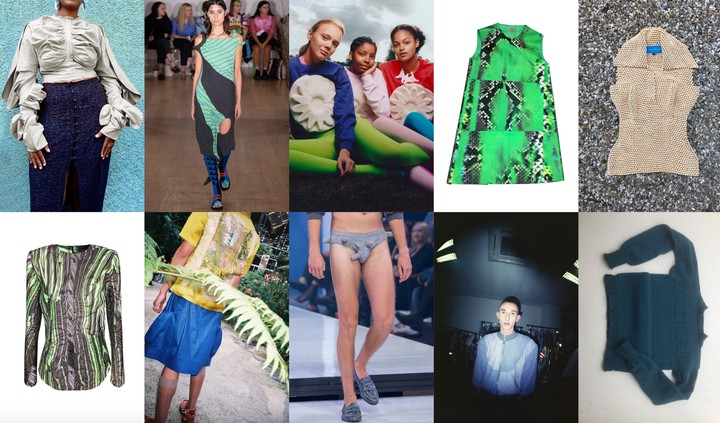 via Creatives4SystemicChange
"Every other day" -- that's how often Deja Lynn Alvarez, a Philadelphia-based trans activist, says it feels like America is witnessing the murder of a Black trans person. Monika Diamond; Lexi; Nina Pop; Tony McDade; Dominique "Rem'mie" Fells: these are just some of them that have been killed in America this year alone. The statistics globally are estimated to be higher, but are currently unavailable. In countries where being trans or queer is a crime or a greater taboo, these killings go by unnoticed, deemed not worthy of being reported.

The pandemic sweeping the world right now is triple-fold: a medical one in the form of coronavirus, the plague of racism that infiltrates every corner of our communities, and the plight of trans, specifically Black trans folk. To fight for the liberation of that latter group, inarguably the most oppressed in society, is to fight for the liberation of all. The massive marches in London, New York and around the world in honour of them is a testament to that.
In an effort to make a difference, and support the charities doing work on the ground with Black trans folk, an international art collective known as Creatives4SystemicChange has been formed. To help raise money for and awareness of the organisations dedicated to providing lifelines to those in need -- specifically The Martha P Johnson Institute, The Okra Project and For The Gworls, a charity helping to fight homelessness within the community -- the collective have organised a raffle. But this isn't the jar of Smarties/somebody's old musty teddy bear affair that you remember from your primary school fete. This is a really, really good one.
For $10, you can throw your name into a hat to be in with the chance of winning ultra-limited edition art pieces and items of clothing. CSM protegé Paolina Russo is offering one of her signature tank tops, Benny Andalo's big, fun floral hats are up for grabs, and Kiko Kostadinov designers Laura and Deanna Fanning have listed their Andromeda dress from the brand's SS20 collection. Additionally, you can bid for fashion goodies from Bianca Saunders, Martine Rose and Liam Hodges]too.
On the art side, you can nab a print from i-D fave Heather Glazzard or a zine signed by Mabel compiled by her creative director Simone Beyene. There's also lots of very nice pottery.
Your $10 (£8) donation for each item is invaluable either way. If you win? Amazing! If not, you can feel good about the fact that you're helping Black trans folk build the safe existence they so desperately need. Head to the Creatives4SystemicChange website and bid now -- you have until 4 July to do your bit.