Photography Viktoria Guyvik
The exhibition showcasing Russia's LGBTQ+ diversity
'Russian Queer Revolution' highlights the celebratory, creative side to queer life in Russia that we often overlook.
|
02 September 2020, 9:15am
Photography Viktoria Guyvik
There's little sugar coating it: recent years have hardly been plain sailing for Russia's LGBTQ+ communities. The past few months have proven especially challenging, bringing with them a series of explicitly homophobic and transphobic gestures from the authorities — 27-year-old artist Yulia Tsvetkova, for example, is currently awaiting trial for the alleged 'distribution of pornographic materials', and a new law proposed under the guise of 'strengthening the institution of family' would see the rights of the country's trans citizens dramatically curtailed.
Despite the slew of distressing bulletins, LGBTQ+ folk living in the country continue to assert their right to celebrate and express their identities. It's exactly this that London-based writer and curator Anastasiia Fedorova, has sought to document through her work — first through a curated Instagram account, and now through her newly opened show at The Outsiders Gallery at VFD in Dalston.
Produced in collaboration with artists Joshua Fay and Anya Gorkova, and art director Filip Lelitzki, Russian Queer Revolution assembles over 70 portraits of members of Russia's LGBTQ+ creative community, each proudly expressing what their queer identity means to them. The cumulative picture painted is one that reminds us of the humanity behind headlines. "Considering what usually we see on the news and in documentaries [about queer life in the country], it's also important to show the other side of the story," Anastasiia says. "Even though the queer creative community isn't recognised by the mainstream in the slightest, it's also quite big," as the popularity of Moscow queer rave Popoff Kitchen and the 30k+ following of Sasha Kazantseva's blog about lesbian sex prove. "It's nice to be able to give these people the representation, beyond the country and their community."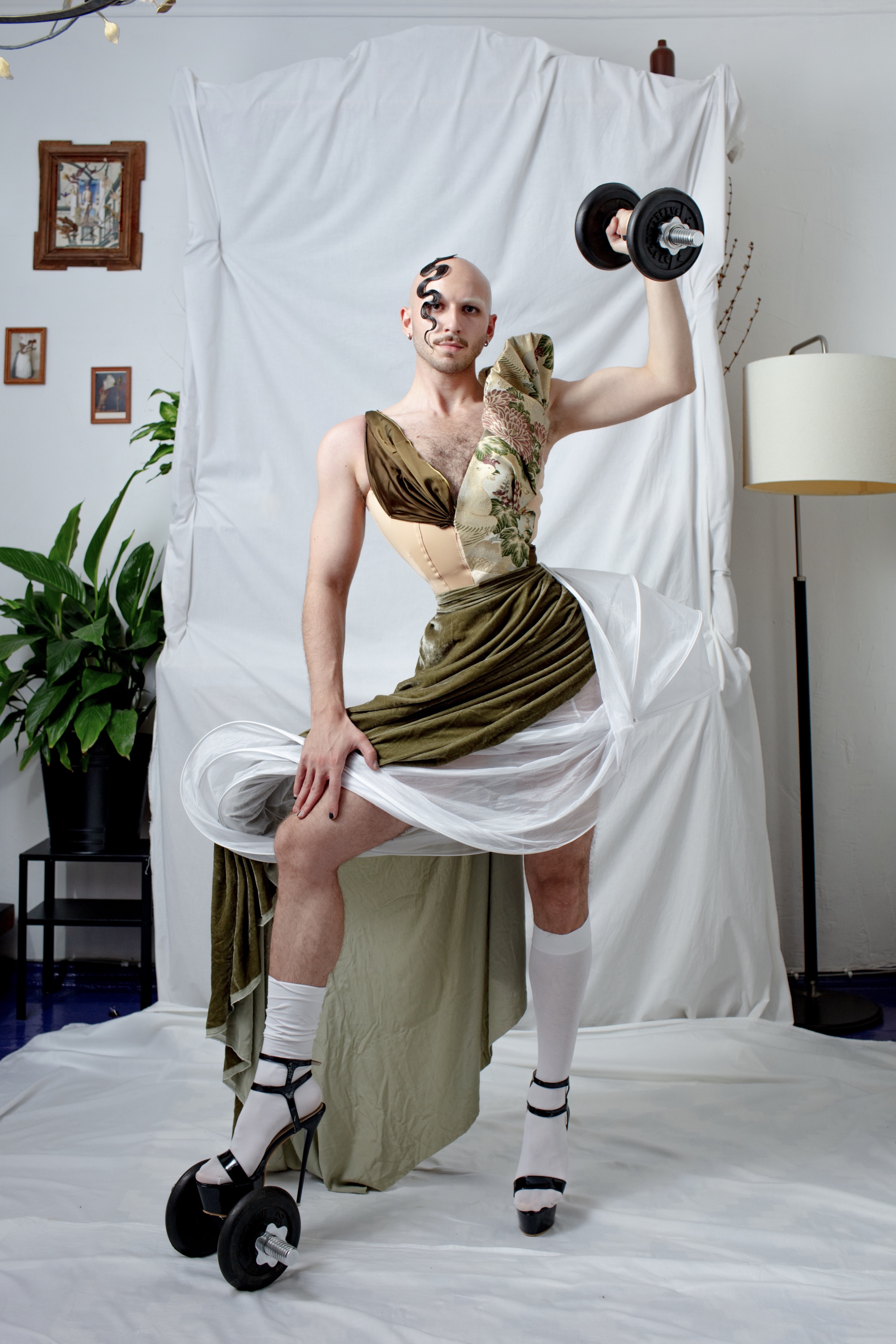 How would you introduce the exhibition?
Basically I've gathered portraits of around 75 people. I actually came up with the idea for this show before I started the Instagram account. I've always been really mesmerised by how people present themselves on social media, how open and outspoken they are about being queer, and finding ways to look exactly how they want to see themselves. Obviously, in Russia, you don't have many safe spaces if you belong to LGBTQ+ community — whether on the streets, at home or at work, you're very likely to encounter some kind of discrimination. Constructing their own portraits was a moment for them to celebrate themselves and their identities, and to completely be who they are.
How did you approach selecting who to include in the show?
It was obviously very difficult — I think I could fill a space ten times the size given the chance. But I think primarily I've chosen people who contribute to the visual language of the Russian LGBTQ+ community. It's also about their creativity, so there are many visual artists or photographers who talk about their identity very openly. They're not necessarily political activists, but they are cultural activists — by talking about themselves and their identities so openly, they contribute to the visibility of the community. It's just a starting point, though, a really small fraction of what's out there. This is a creative, artistic representation of LGBTQI+ life in Russia, it's about what it looks like in the imagination of the people documented.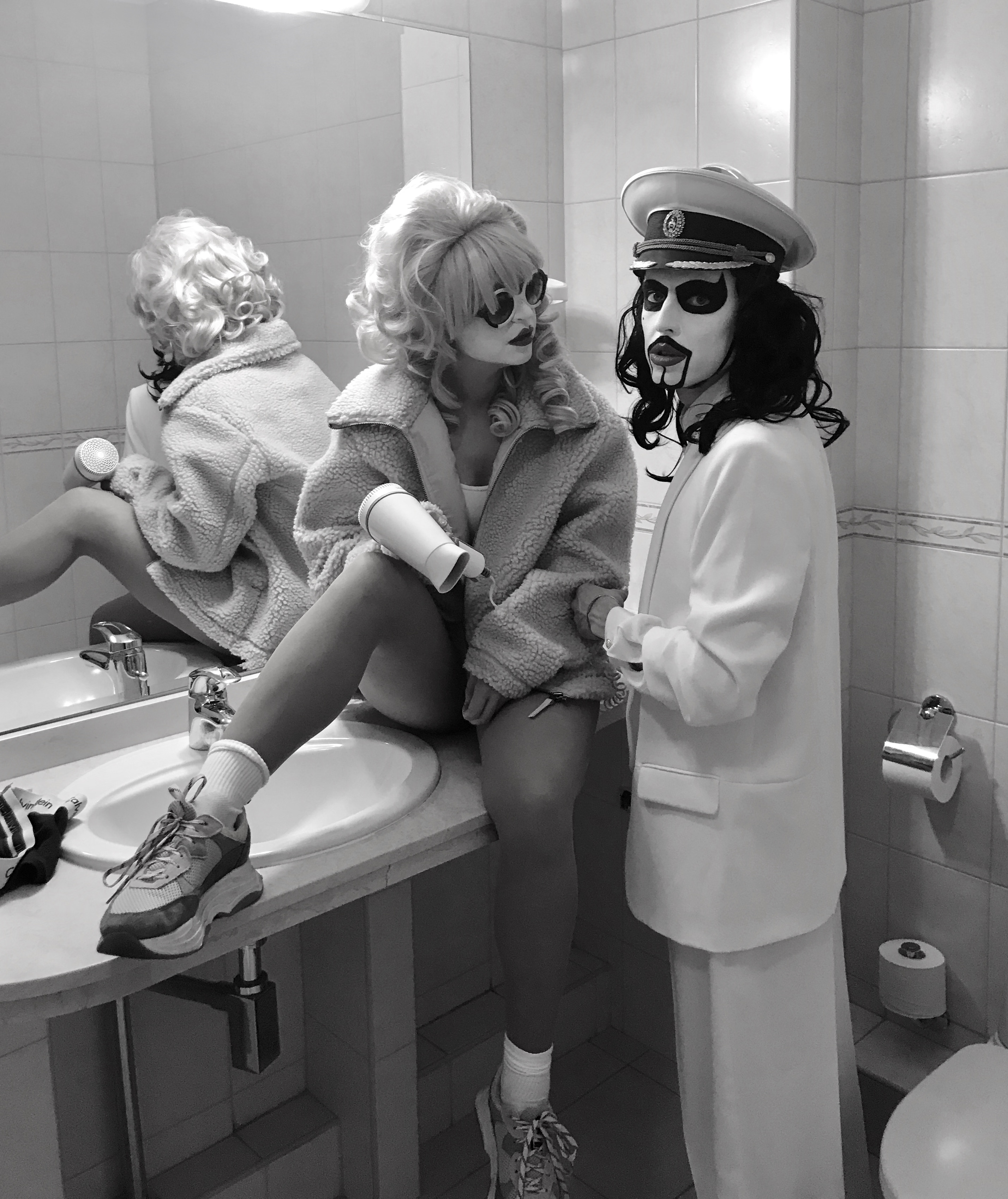 Do you think showcasing this very creative, confident, open side to Russia's LGBTQ+ community has taken on new importance in light of the events of the past few months?
When I started this project I thought about the digital space as a safe space, and that the authorities didn't care about Instagram and your creative output. But then there's the case of Yulia Tsvetkova, which is very disturbing. In this context, though, it's important not to stop, and to keep going. It's important in the context of Russia, but also of the world too. We see what's happening in Poland, for example, or even what's happening with trans rights in the UK, and I genuinely feel we're living through such a rise of conservatism, which always affects LGBTQ+ people, but especially the most marginalised among us, like trans people, people of colour and people who are economically vulnerable.
In Poland, the imagery of rainbow flags draped over statues was a good illustration of how imagery is important to the movement. It inspires people, it makes people think and it acquires symbolic value which is also local to your context. I think that a lot of people from Eastern Europe often try to learn about LGBTQI+ struggles through Western examples, but they're not necessarily relevant in our own cultural context. It's important that we create our own imagery, and our own words to talk about our experiences.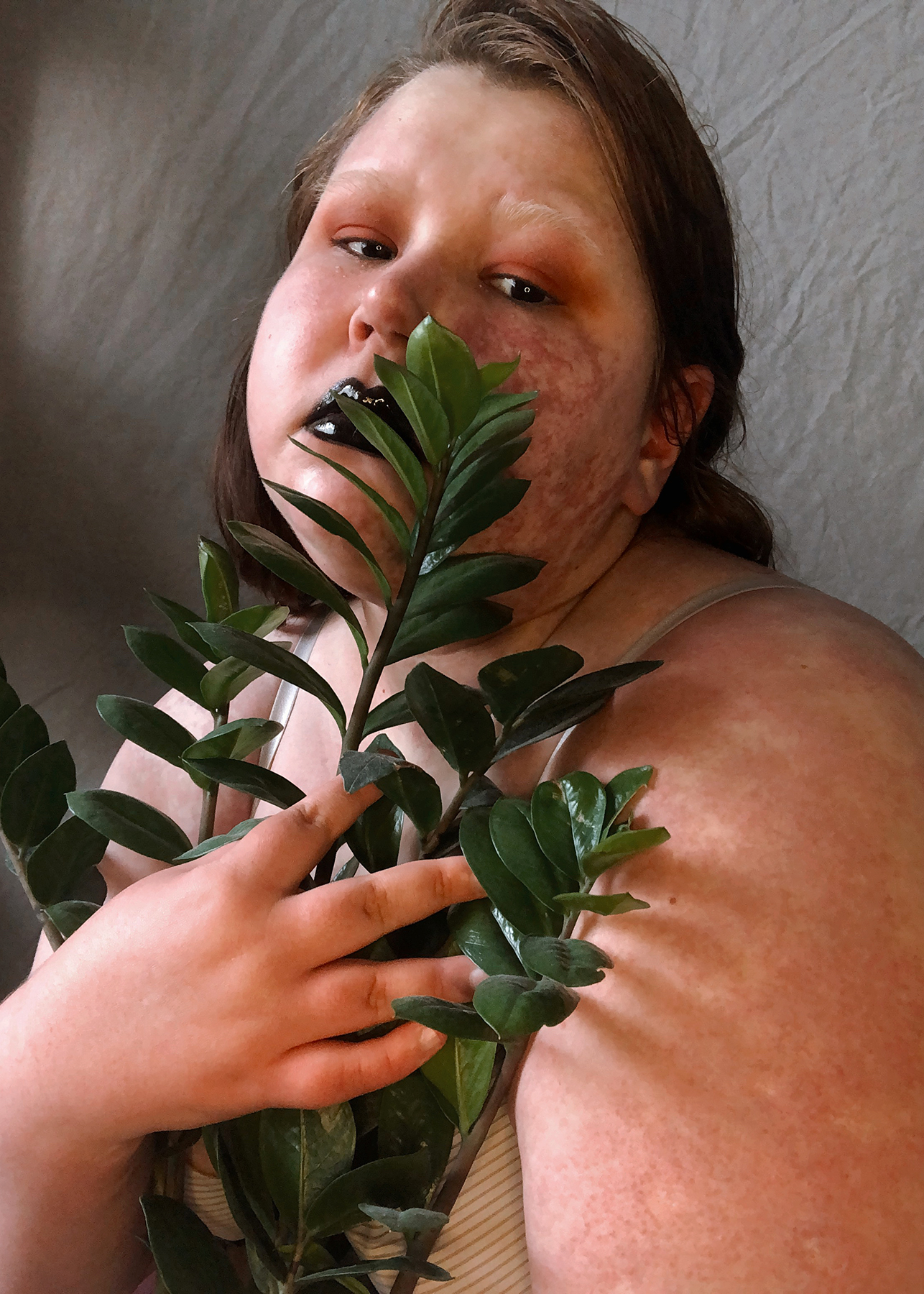 What does it mean for you then, to be showing these images at VFD?
It's such an amazing place. People know VFD as a very open-minded, intersectional institution, which welcomes all kinds of different identities and expressions. It's great that they've recognised that that exists in Russia, too, that there are so many different kinds of like queer identities and gender identities, and that people also want to be part of that celebration as we are here in London.
And what do you hope that audiences are able to take away from the exhibition?
I really believe in the importance of visibility and representation — it's about making people aware that these people exist. I have access to all these beautiful images and creativity because I have connections to Russia, and I want people to see that, as much as I want to see what being queer looks like in Brazil, Korea or elsewhere. There's so much of queer culture that's not Western-centric or white, which ends up not being highlighted enough. There are so many different attitudes to being queer and the more we know, the better. This is just a reminder that if you're a part of an LGBTQ+ plus community anywhere, you should care about those who are part of other LGBTQI+ communities everywhere else.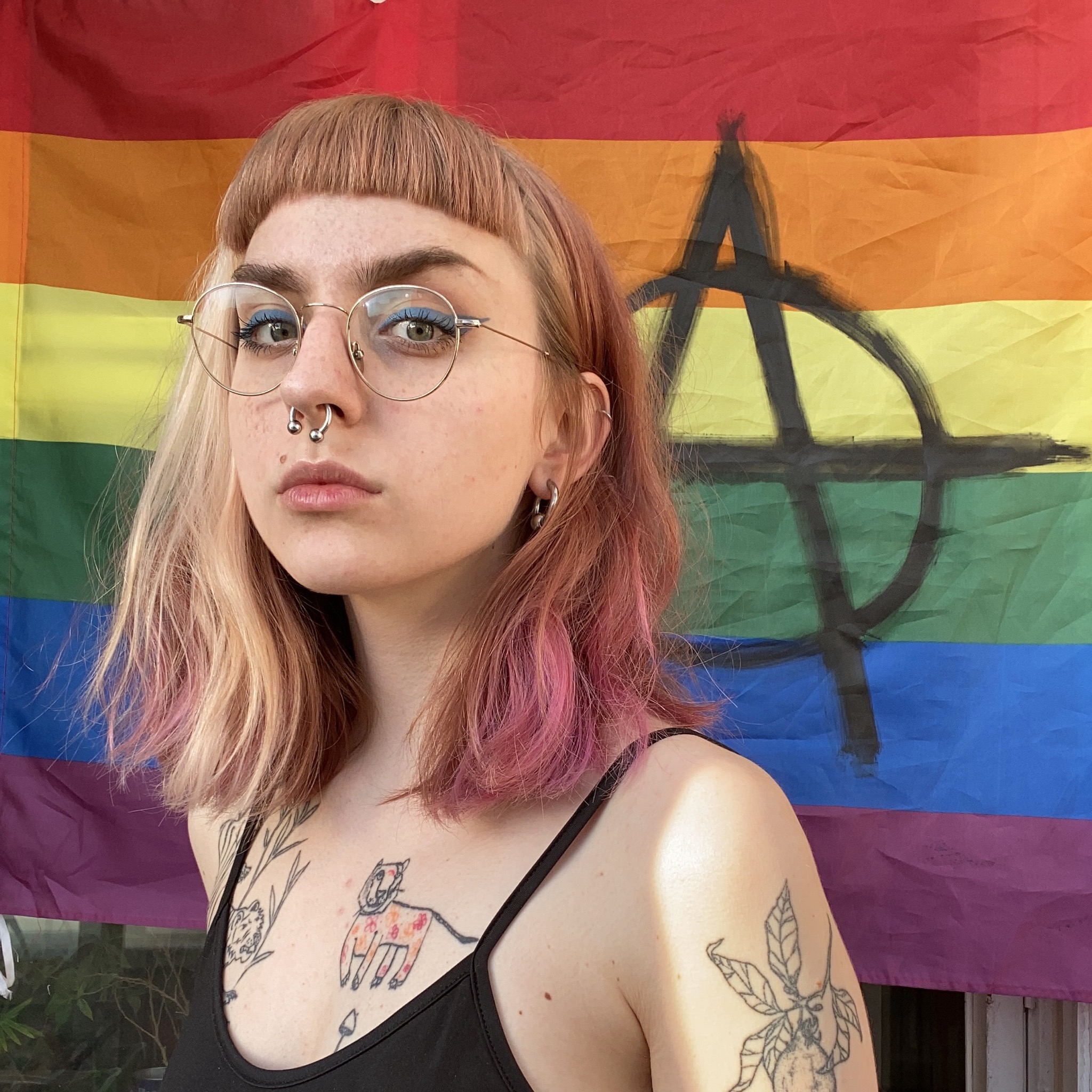 Russian Queer Revolution runs at The Outsider Gallery at VFD Dalston until September 25. In tandem, a fundraiser for T-Action, a St Petersburg based charity supporting members of Russia's trans community has been set up, which you can support here.