Hermes' AW20 show was an oasis of beauty and tranquility
Vernoique Nichanian continues to create beautiful, luxurious and honest clothes for real life.
|
19 January 2020, 10:38am
Photography Mitchell Sams
The crowds gathered outside the Hermès show at the French national depository of furniture, a government-owned building in Paris, were not the usual hoi polloi of boy-band superfans and fashion students eager to get a glimpse of a Birkin bag. Labour union workers were protesting the government cuts to the preservation of their artisanal furniture-making skills. They chanted and scrummed, making it almost impossible to get in.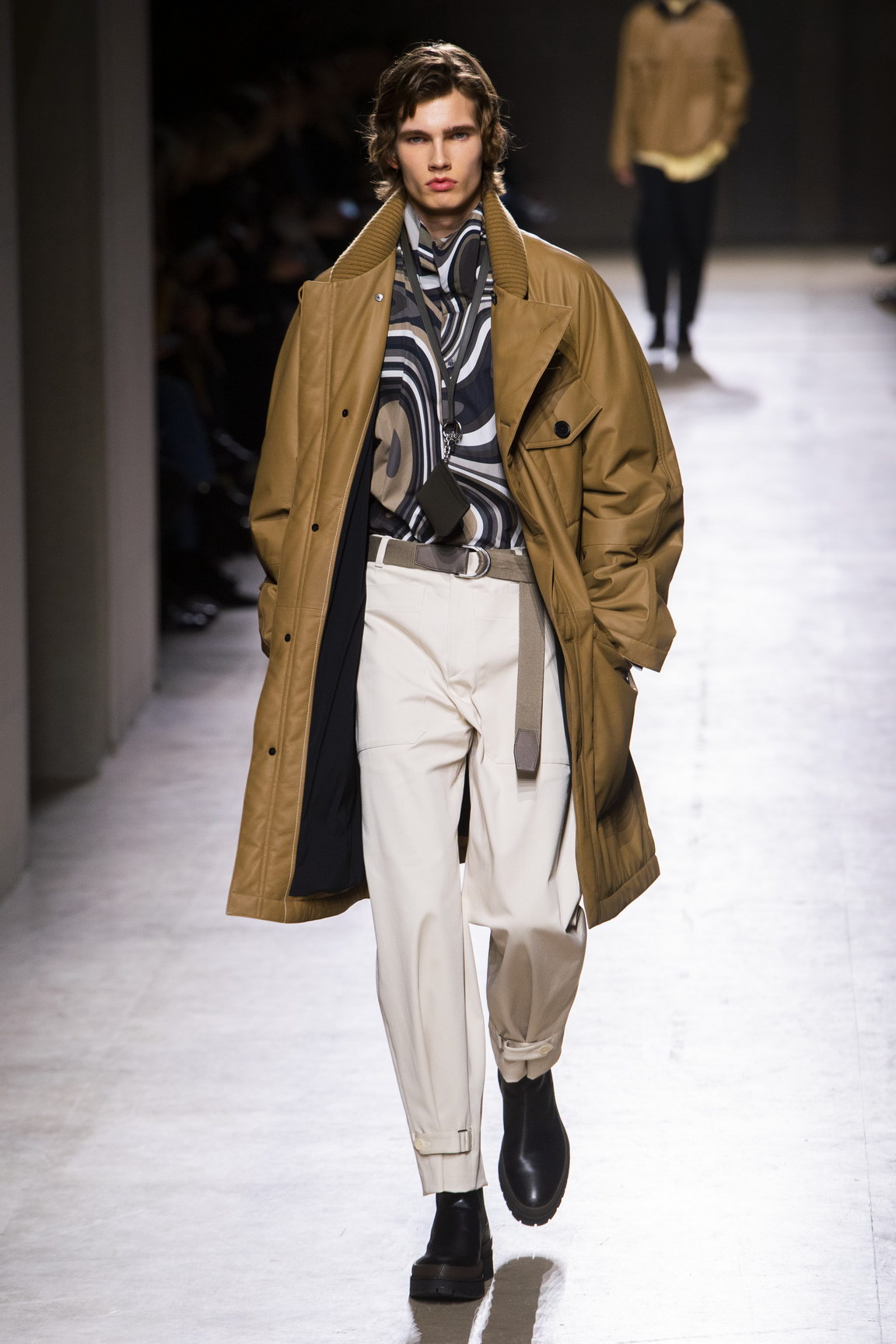 One esteemed fashion editor was egged, graciously stepping taking his seat with a wet-look hairdo. But there was an irony to their being there because, of all brands, Hermès is perhaps the biggest patron of actual Made-in-France craftsmanship. They're both fighting for the same thing — except Hermès never shouts in order to cut through the noise. In fact, it's a soothing balm for the eyes and soul, the fashion equivalent of ASMR — softly whispered luxury that immediately puts one at ease.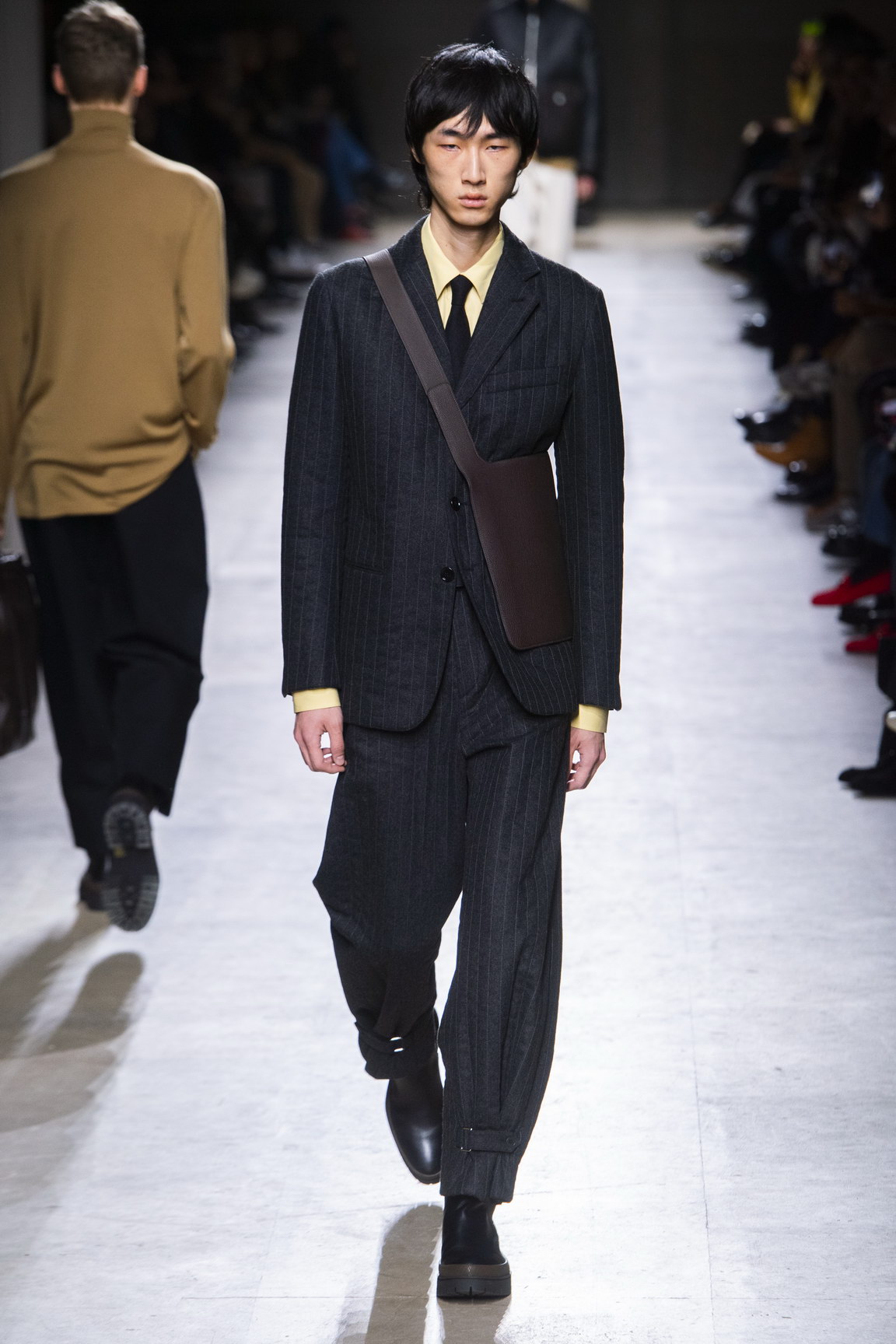 In fact, going to an Hermès show is like visiting a spa. Even if it's fortified by angry Parisians throwing non-vegan groceries, it remains the ultimate sartorial detox. The rest of fashion will compete for attention with theatrics and bling. Hermès simply needs to showcase its eternally good-taste clothes and the world will always seem like a better place. Even the colour palette offered up in the show notes was enough to elicit meditation and/or hunger: camel, rope, hazelnut, peat, chocolate, ebony, Tuscany, vanilla, clay, linden tree, steel, coal, charcoal… Delicious.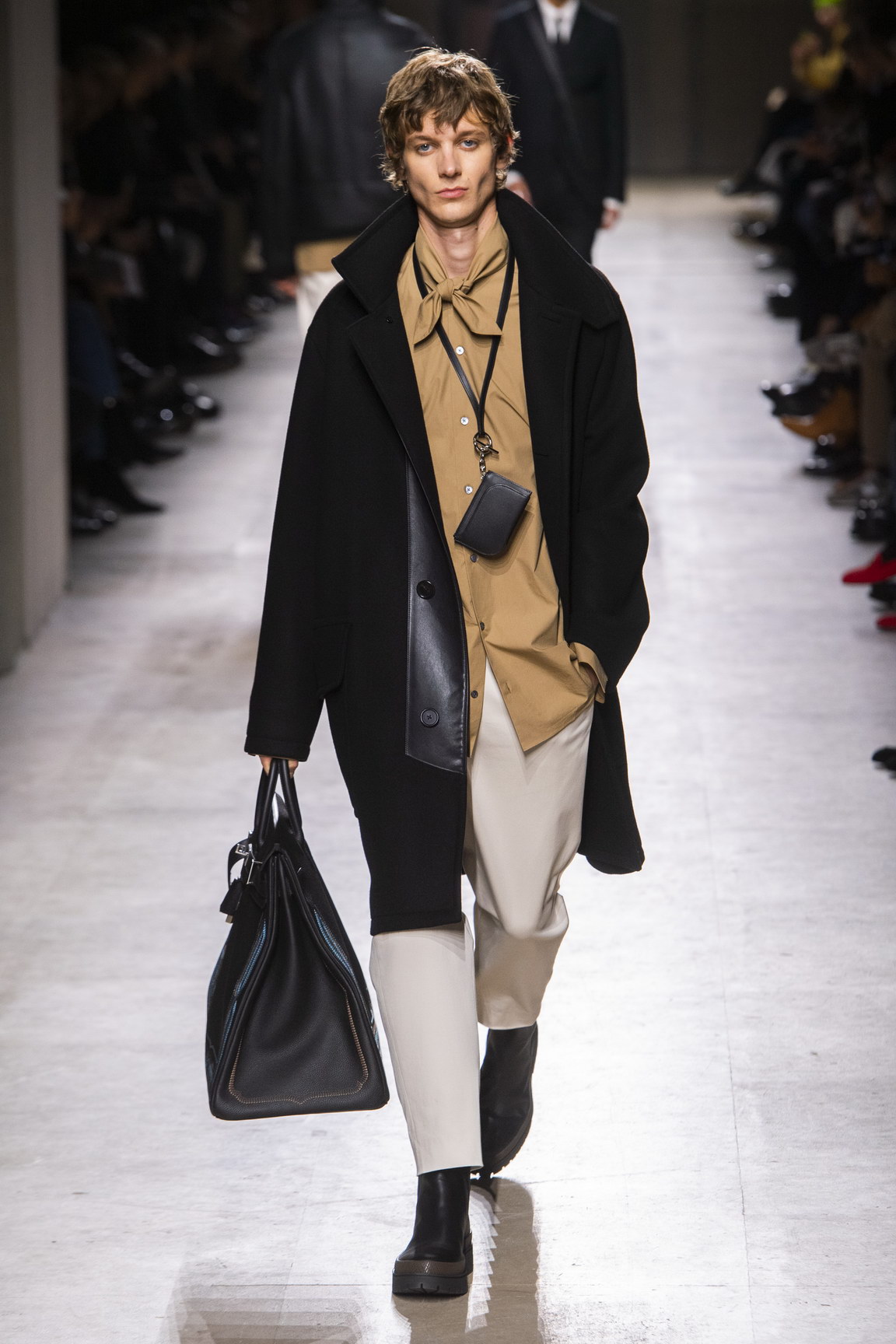 Véronique Nichanian's collection for the house had all the hallowed hallmarks of indisputable good taste, which sometimes makes it difficult to distinguish what is news-worthy. But the devil is always in the detail at Hermès. This time, wide-leg trousers were gathered at the cuff by buckled straps (the grown-up version of tracksuit elastic) and cotton blousons had neat little neckties that seem like the perfect antidote to school-like ties.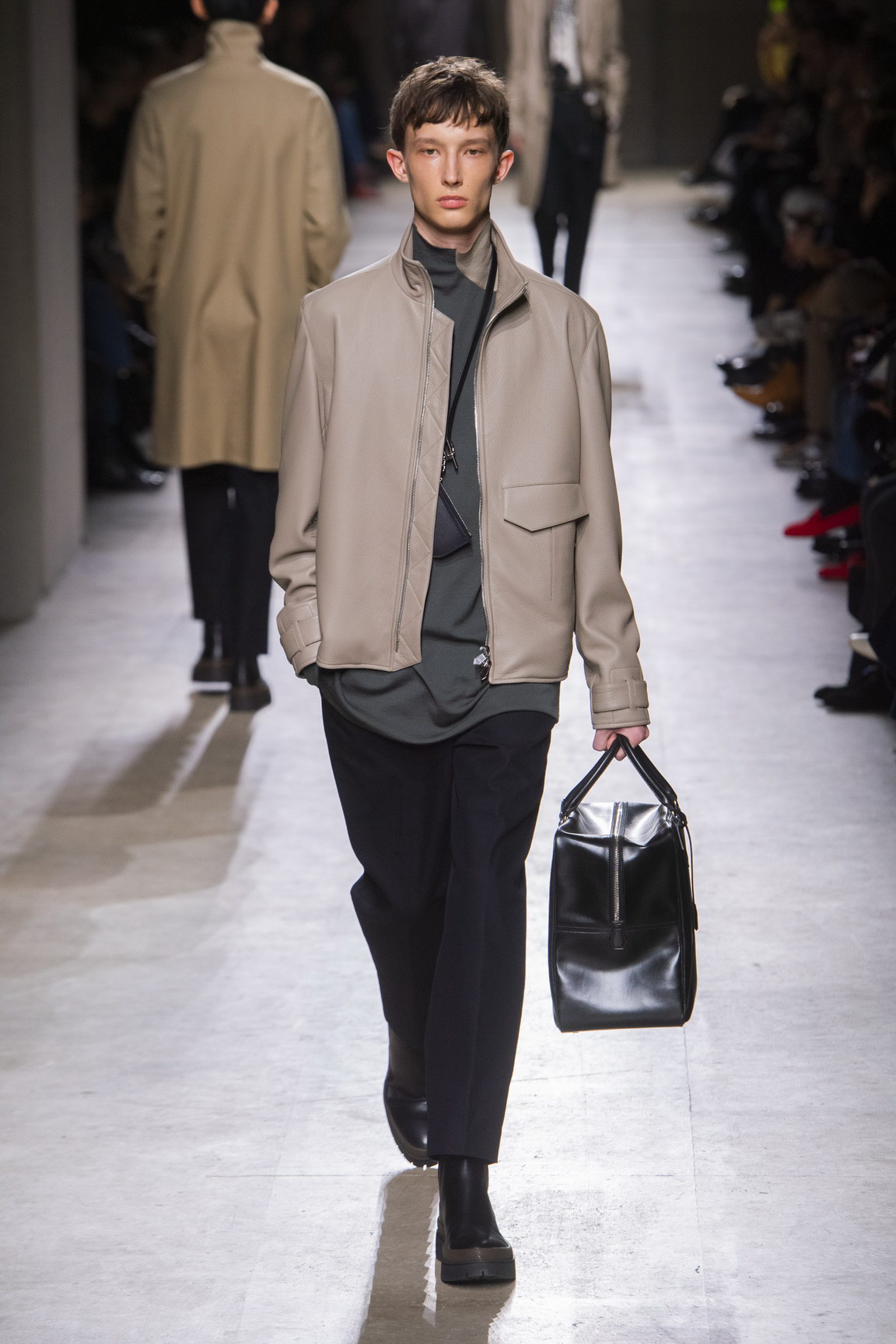 There were swirling prints that the house called 'rêve hypnotique' (a very chic way of saying psychedelic) and shirts and cashmere pullovers embroidered with 'fleurs graffiti' (slightly angular, abstracted flowers). Double-faced satin seemed to be the fabric of the hour, used for everything from clean-lined parkas to sharp-shoulder bomber jackets to linings and panels on boxy cashmere overcoats.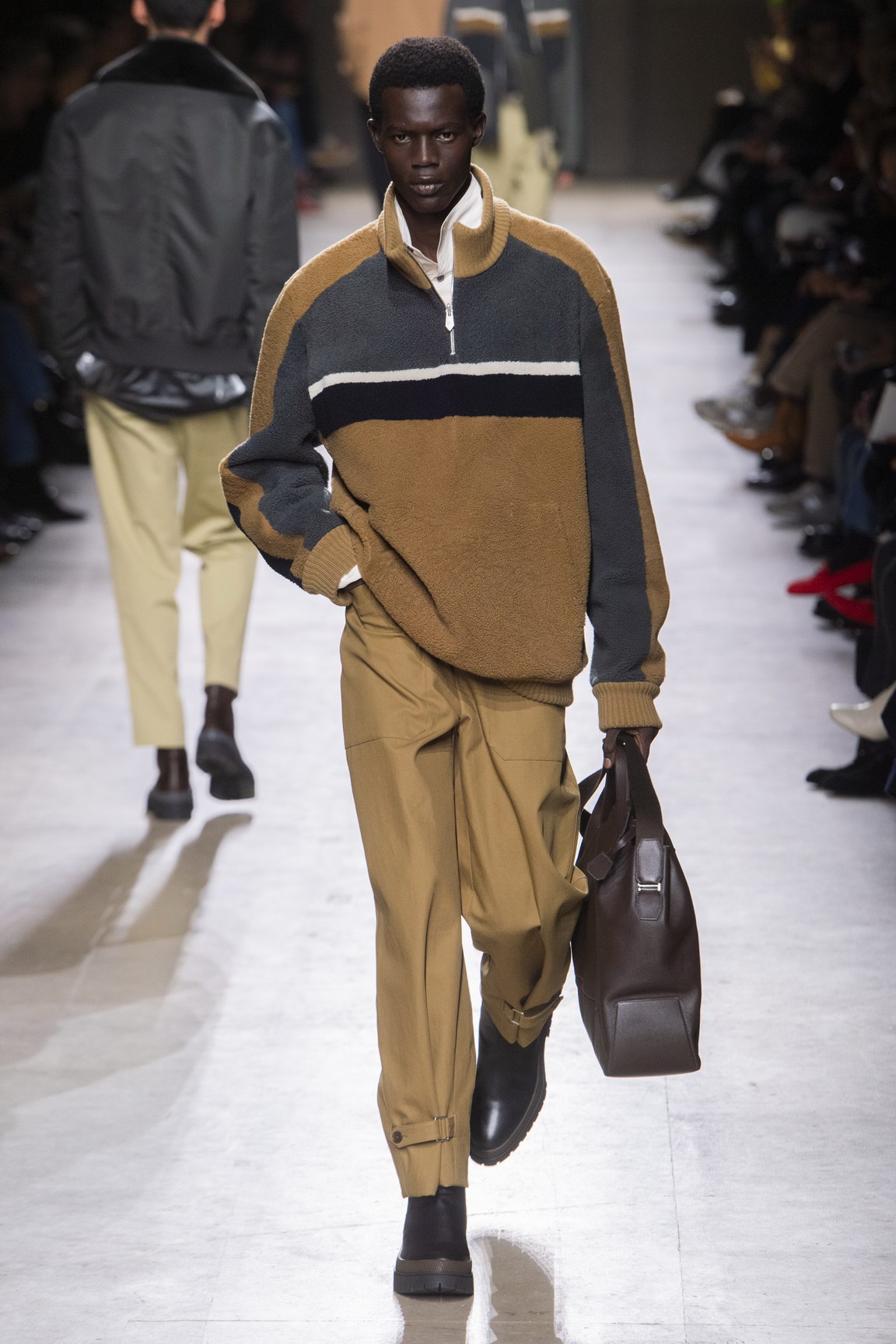 Hermès is testament to the fact that you can just make brilliantly-crafted clothes that 'real' people (and by that I mean, people over the age of 40 who don't have Instagram) may actually want to wear. More than that, they'll treasure these pieces for ever, preserving them and the skill it took to make for future generations. It's a win-win situation for both Hermès and the world it provides refuge from.