Habibi Collective is shining a spotlight on female filmmaking in the Middle East
The digital archive and curatorial programme celebrates a genre of cinema often overlooked.
Growing up in rural Ireland as the only child of an Iraqi father and Irish mother, Róisín Tapponi struggled to find representation for one half of her identity. In the secluded countryside, with little else to do, the 21-year-old spent her childhood losing herself in cinema. It was the films she grew up watching, and specifically, the lack of representation of her own Arab identity in the films she noticed within them, that later inspired Róisín to found Habibi Collective — a digital archive and curatorial platform dedicated to promoting female filmmaking from the Middle East.
"I didn't have much to do, so I started watching a filmmaker a night," she told i-D, listing auteurs such as Harun Farocki, Chantal Ackerman, and Cheryl Dunye as among those whose work she watched. Aged just 14, the UCL student started a film log to document what she was watching, a long list she still obsessively adds to today. It was during this time that she first became aware of a distinct lack of representation of her own Arabness on screen. "My dad is Iraqi, I speak Arabic, and I would spend every summer in the region with family, it is a big part of my identity that I wasn't seeing represented in the films I was watching," she says.
The Middle East is infamously misunderstood, and accurate narratives of life the region are all but absent from mainstream media. When it is depicted, the area is portrayed as monolithic, and often shrouded in negative orientalist stereotypes branding its people backward, uncivilised, and dangerous. Film from within the Middle East itself, created by the people who are living there, is an accessible medium that can work to highlight diverse and authentic stories, which in turn are vital in creating understanding and facilitating knowledge- sharing between different regions.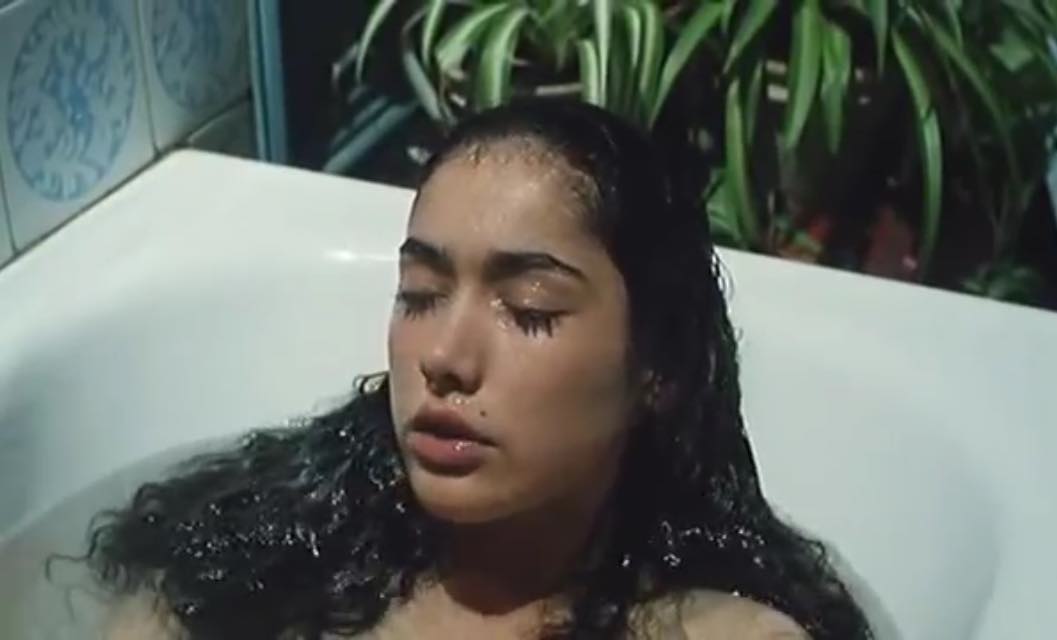 It was while studying comparative literature at UCL that Róisín's academic interest in female Arab filmmaking developed. Whilst carrying out her research, she found no shortage of excellent work coming from the region from female-identifying filmmakers, but sadly, found no accessible place these works were being recorded and documented. Fuelled by the frustration of this, in the summer of 2018 she founded Habibi Collective. Using Instagram as a platform, Róisín started by posting film stills with carefully written captions, discussing work that was at the forefront of female filmmaking in the Middle East. "In retrospect, I guess I started it because I wanted to create a resource for female Arab visual art, moving-image and filmmaking," Róisín says, "because there wasn't one at the time."
But in hosting the Habibi Collective on Instagram, Róisín created not just a resource but a movement, and one that was highly accessible and democratised. "I chose Instagram because it is as accessible as a digital archive can be, and because it has a global outreach," she explains. "I wasn't going to be sharing this resource exclusively for London-based neoliberal art circles — Habibi Collective is not for them."
Since 2018 the collective has exploded in popularity, and definitely does not solely exist within the London art bubble that Róisín tried so desperately to avoid. With over 7,000 followers and just under 300 posts at the time of writing, it's clear the platform is much more than a pretty feed of film stills. Each post is carefully curated by Róisín herself, and is imbued with her deep commitment to researching cinema from the Middle East.
"Something that is really important to me, is that I don't share films purely for representational purposes," Róisín told i-D of her process. Rather, the founder's criteria is highly selective towards only the best, most cutting edge work coming out of the region and from the diaspora, evident from the huge selection of titles, new and old, popular and obscure, than appear on the platform.
Highlighted on the feed are some better-known, longstanding titles such as Marjane Satrapi's Persepolis, a young girl's coming of age story set against the backdrop of the 1979 Iranian revolution, and Moufida Tlatli's 1994 feature The Silences of the Palace which explores the sexual and social servitude of women in 1960's Tunisia. But featured alongside these are a whole host of works by emerging filmmakers from the region; there's Eiman Mirghani's The Bleaching Syndrome, a documentary exploring the practice of skin bleaching and the issue of colourism in the Middle East; as well as Mounia Akl's Submarine, a short film set against the backdrop of the Lebanese garbage crisis of 2015.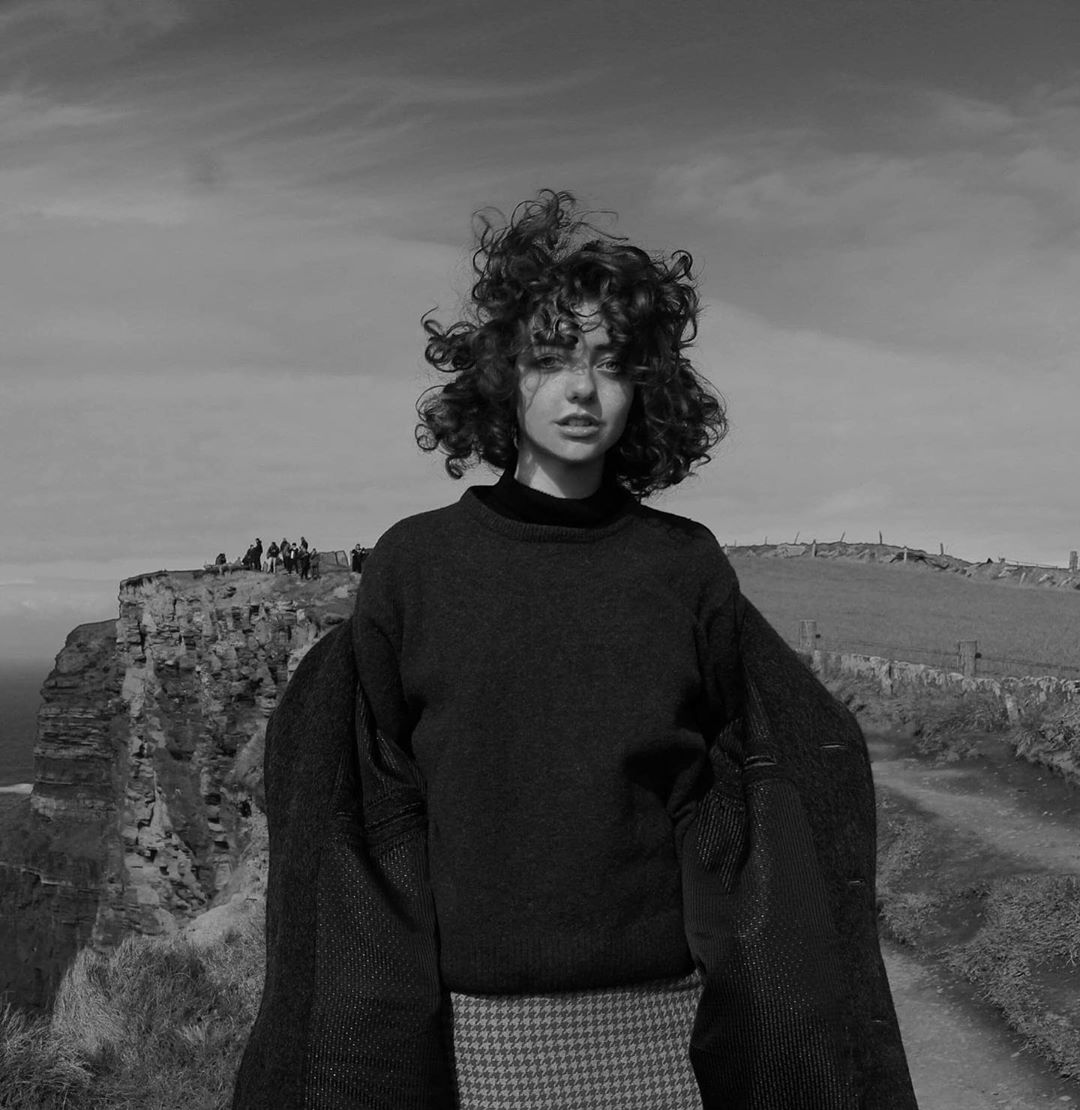 Today, Habibi Collective has developed outside of the confines of the digital sphere through screening events held around (pre-lockdown) London. "Since the beginning, I received so many comments asking me 'Where can we watch this?'", Róisín says. "Most of these films are not available online, so I began to build connections with female MENA filmmakers and hustling with distributors."
The film screenings are curated under specific themes, the latest of which was held in March in collaboration with climate-change focussed magazine It's Freezing in LA, and featured a series of experimental shorts exploring climate migration.
"The screenings have become an intrinsic part of Habibi Collective, they have been instrumental in bringing people from the online community together," says Róisín.
Akl's Submarine was also screened at a Habibi Collective screening platforming Lebanese cinema at the Bomb Factory earlier this year. "In an industry that is only slowly growing, this platform allows to share and connect with other voices and their powerful stories," said Akl of what the collective is bringing to the film industry.
As well as single-handedly running Habibi Collective, Tapponi studies full time at UCL, works at the art gallery The Mosaic Rooms, and regularly writes on arts a culture for publications such as The Guardian and Mille World among others. But it's the digital platform and curatorial archive that remains her passion project.
In the (post-lockdown) future, Róisín's hope for is that Habibi Collective can continue to curate screenings of films from the region in London and further afield internationally. Whilst some of her upcoming screenings in the US and Sweden have been postponed by the current Covid 19 pandemic, the young organiser is currently working to create an online streaming service in the hope of allowing even more people to access the most remarkable works from the region in an accessible way. But in an increasingly divided world, Habibi Collective is more important than ever. As Akl says, "It brings us together in a world that is falling apart."