Heaven and hell collide at Bushwick's newest queer nightclub
The duo behind Mood Ring opened Heaven or Las Vegas with a sinful Valentine's Day disco and the looks did not disappoint.
|
27 February 2020, 6:36pm
Photos by Gabriela Gabrielaa.
Earlier this month, Bushwick's best-dressed packed into Heaven or Las Vegas for the new bar's opening night. The eclectic space is the latest venture by Vanessa Li and Bowen Goh, the duo behind Mood Ring. Their beloved astrology-themed, queer-friendly hangout has become a hot spot for young Brooklynites, so they opened a sister bar just blocks away, which will offer karaoke during the week and disco and hip-hop parties on the weekends — all things the long-time friends felt were missing in the neighborhood.
To anoint the space, downtown vintage retailer James Veloria hosted a stylish disco in celebration of Valentine's Day. Despite the frigid temperature, many came dressed in festive red lace and latex, which perfectly matched the space's vibrant heaven and hell theme, captured on film by photographer Gabriela Gabrielaa. The stylish crowd filled the neon-illuminated dancefloor and spilled over to the bar, where they sipped on cheeky cocktails like the "Confessions, Pt. II," a mezcal drink named after the popular karaoke song by Usher.
To find out more about the bar, creating inclusive spaces, and their grand opening, i-D talked to Li and Goh before the big night.
First of all, where did the name come from?
Bowen: We are fans of the Cocteau Twins and they have this album titled Heaven Or Las Vegas. We thought it was funny because Heaven or Las Vegas is such a long name and you don't generally see bars or clubs with names that long. The joke with Cocteau Twins is also that you don't really know what they are saying, so it's like the worst band to play during karaoke because no one knows the lyrics.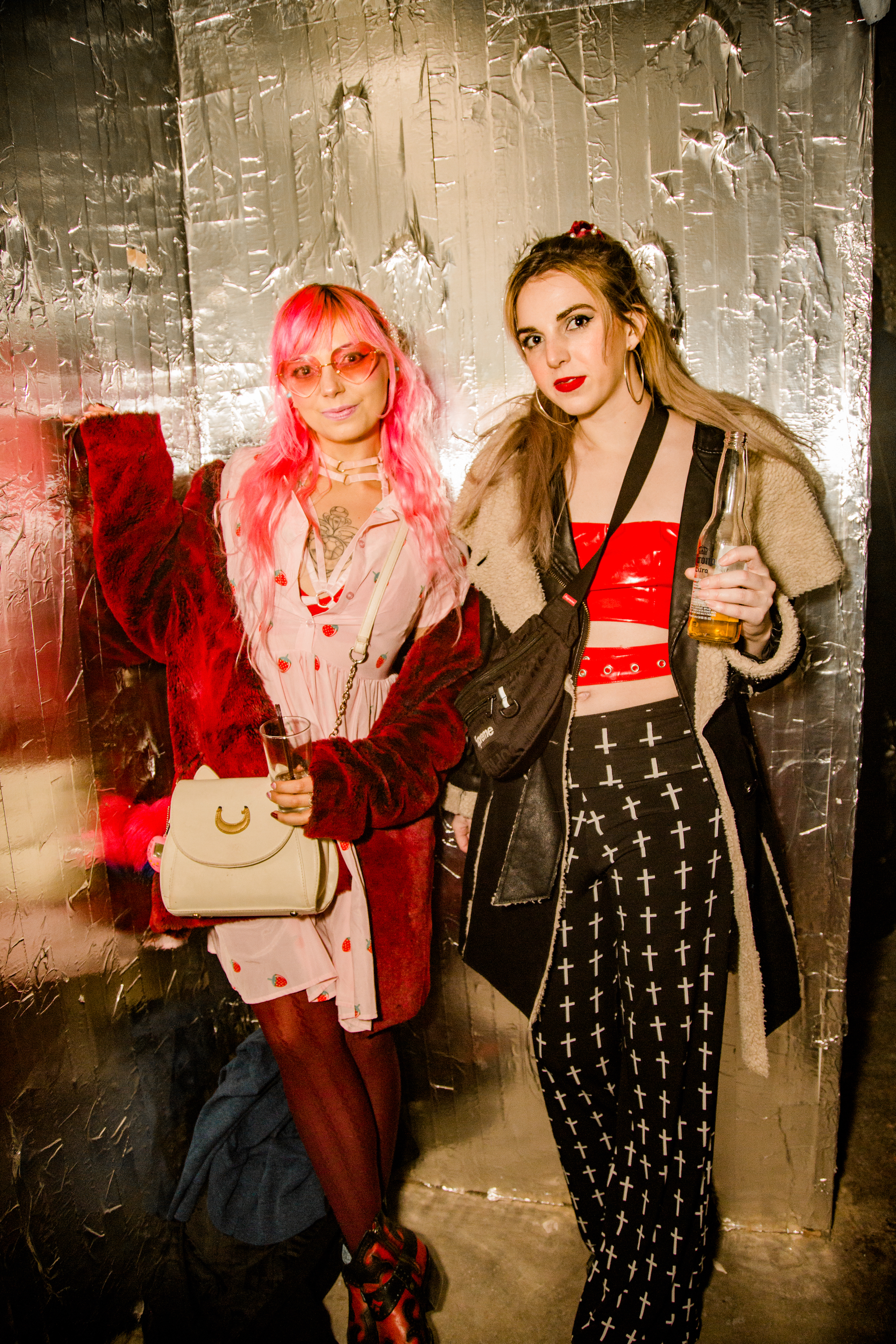 Mood Ring is part of the growing queer nightlife scene in Bushwick. How does Heaven or Las Vegas fit into that?
Vanessa: Before I got into working in bars, I was working at a queer and trans nonprofit for close to seven years. My old bosses joke that I took the community programming we were doing there and turned it into a bar. That is something that I definitely am still driven by. I love seeing people meet each other in these spaces and feel safe and excited to kind of live out who they really want to be. That is what nightlife is for most people -- being able to let loose, and kind of show a side of themselves that during they day they don't feel necessarily comfortable showing.
What was your mission with this space?
V: Mood Ring has been open for two years now and during that time we've kept track of things that our customers ask us for. One of the things was karaoke. We will have it Sundays through Wednesdays at the bar. Thursday, Friday and Saturday, we are going to do some dance party programming, focused on genres we don't see a lot in our particular scene in Bushwick like disco, hip-hop and R&B.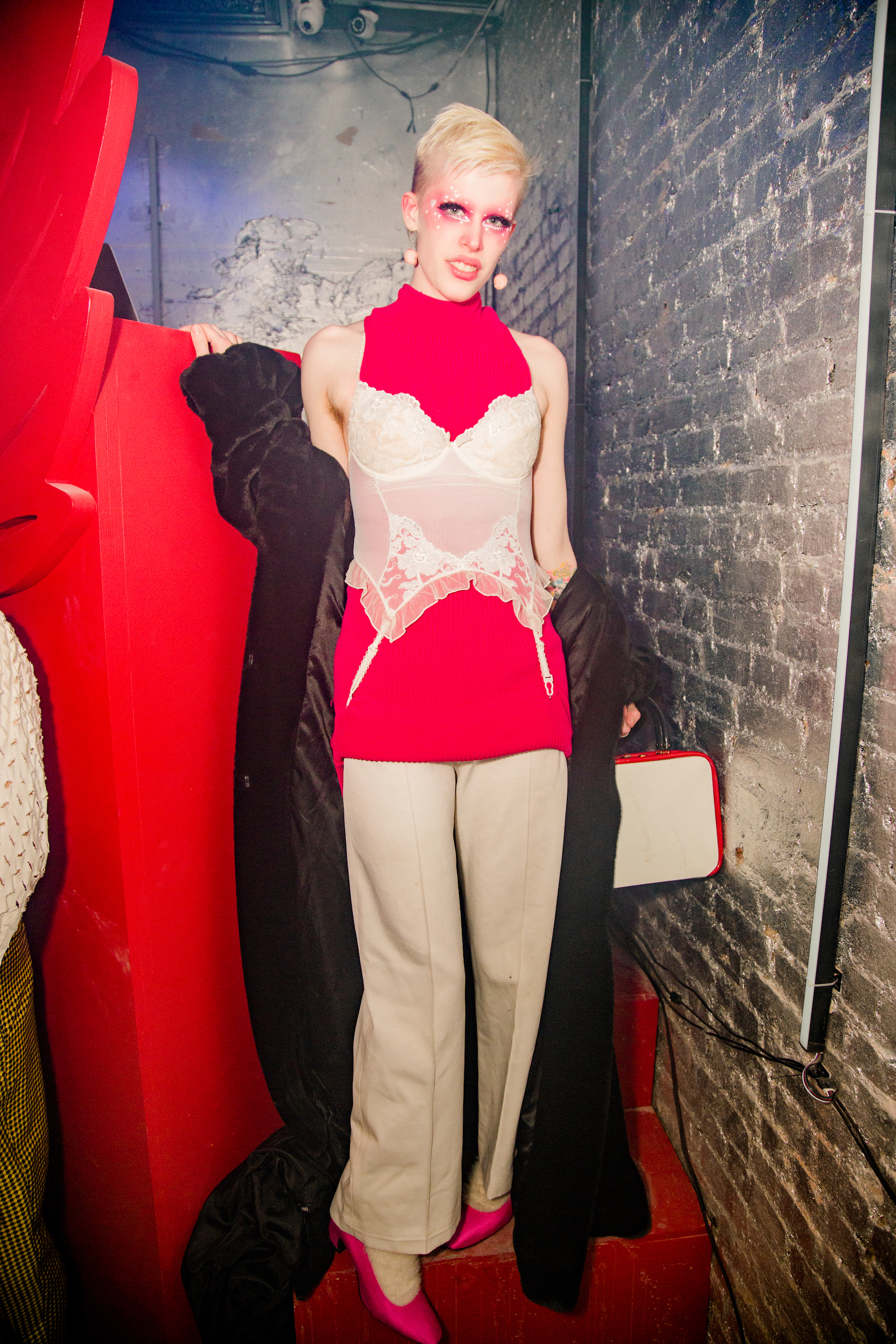 Can you tell me more about the design of the space?
B: We are both Chinese-American, so we took little things that we thought were cute and in some ways part of our culture. A lot of the things in the space have personally belonged to me. We were also influenced by the style of two Chinese directors, Jia Zhangke and Bi Gan. Their films are shot in rural China in the 90s and 2000s and feature beautifully worn down houses.
V: With Mood Ring, we took things that we were inspired by that didn't necessarily go together like film and astrology. With Heaven or Las Vegas, it was similar. I think it is kind of cool to just have these different influences and see what comes out of it.
What do you like about this neighbourhood?
V: Honestly, this is where we've met everybody and for me it is a very special place. I felt really passionate about bringing another project to this neighbourhood that I love.