An exclusive look at Gucci's new it-bag
A shoulder satchel? A crossbody? A classic sac à mains? The Gucci Attache is the bag that does it all.
Photos courtesy of Gucci
"Get yourself a bag that can do both!" is what Alessandro Michele and the rest of the Gucci gang appear to be saying with the launch of the Maison's latest addition to its canon of it-bags, the Attache. That's right, effortlessly straddling poles of tradition and contemporaneity, glamour and utility, elegance and casual flair, the Gucci Attache is the mutable must-have accessory for the summer.
Revived from the Maison's extensive archive, the Attache embodies the bohemian spirit of the 70s, refreshed with a resolutely contemporary spirit. "I was fascinated by the bag after having laid upon it a casual and fleeting glance while I was in the archive…" Alessandro says, noting his instinctual desire to "reinterpret it and include it in the Love Parade collection for the fashion show in Los Angeles because its silhouette, typical of the Seventies, projects a very modern attitude that convinced me to draw out an eclectic symbol that could express the idea of a dual function."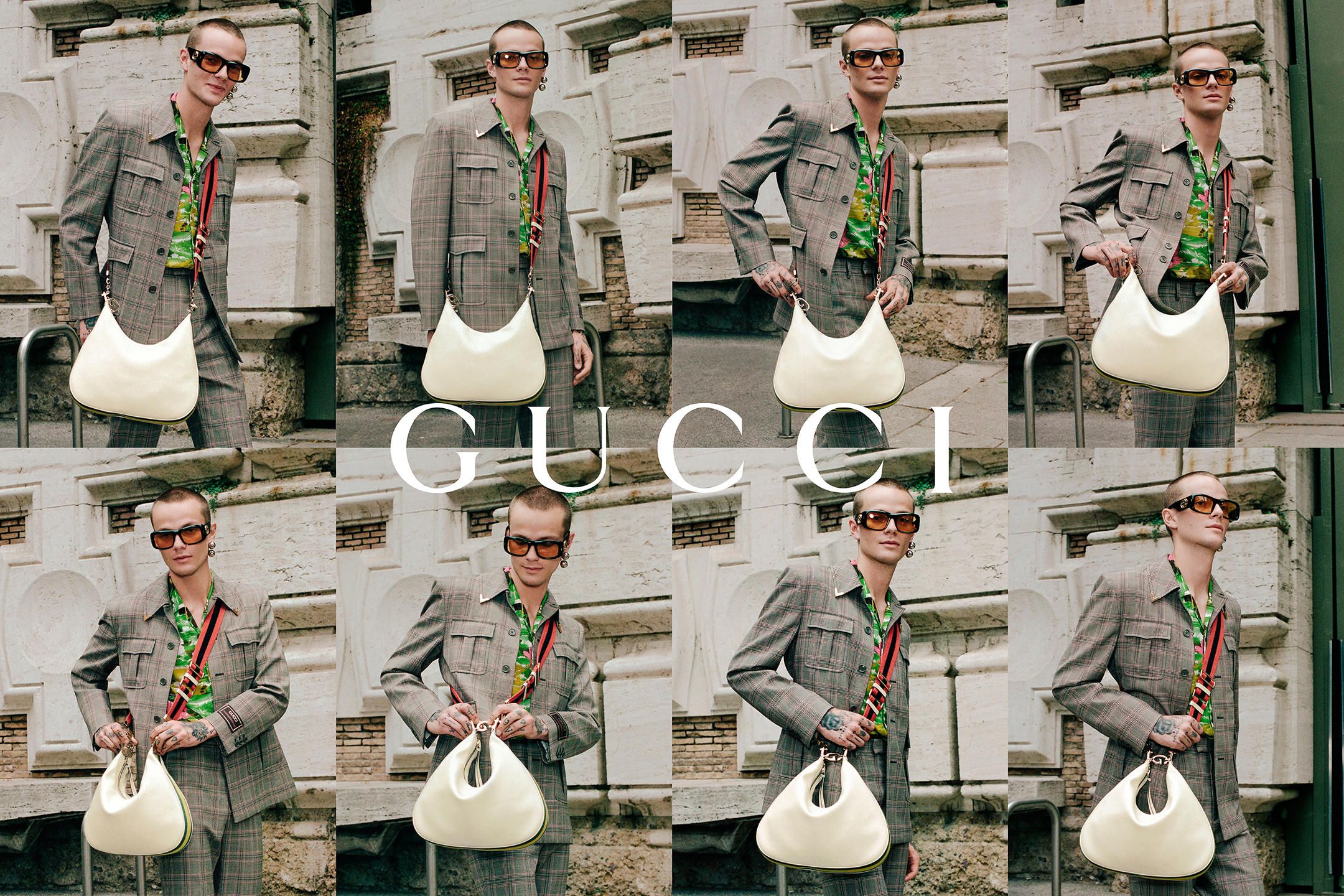 A crescent moon-shaped hobo silhouette — cradled by Gucci's iconic Web stripe — the Attache's versatility is made evident by way of its signature feature: a metal 'G' hook that allows for the silhouette to be opened and closed as you see fit. It's this detail, "with its mechanical origin, that makes it the joining link between a bourgeois spirit, typical of an object of this kind, and the functionality of the world of utility," Alessandro says.
That spirit of mutability is further enhanced by way of the interchangeable straps that allow the bag to be worn either across the body, perched on the shoulder or as a classic handbag — and it comes in medium and small sizes, allowing it to fit into your lifestyle whatever it may be. It's almost too much choice to bear!
All this said, you'll hardly need convincing of the Gucci Attache's merit on seeing it in situ — which you can do so right here, with the flagship accessory's new campaign images revealed exclusively on i-D. Shot by Max Siedentopf, the images see the Attache taken out onto the city streets, where its practical glamour is brought into proud relief. Without a doubt, it's a bag you'll feel deeply attached to from the very first time you wear it.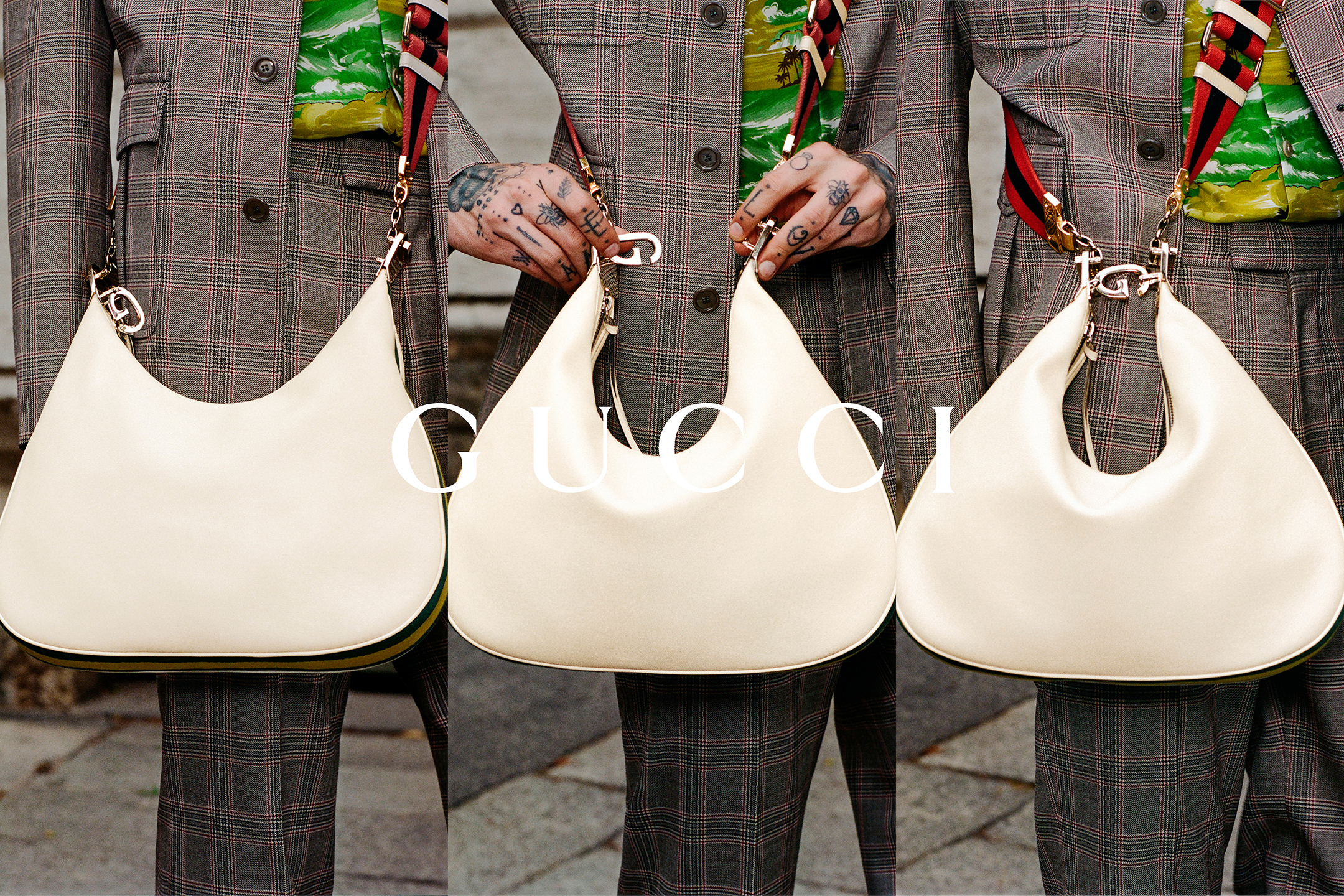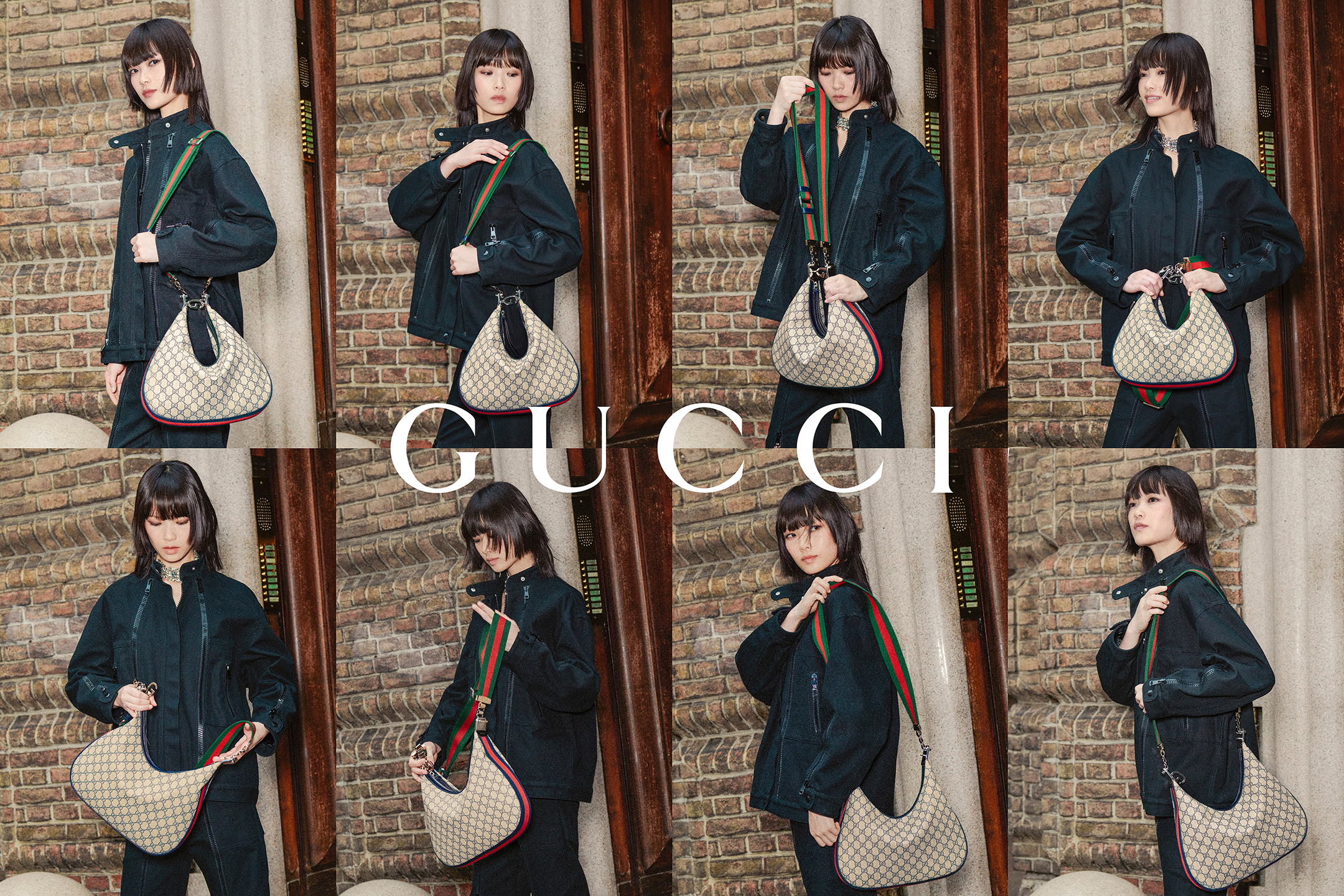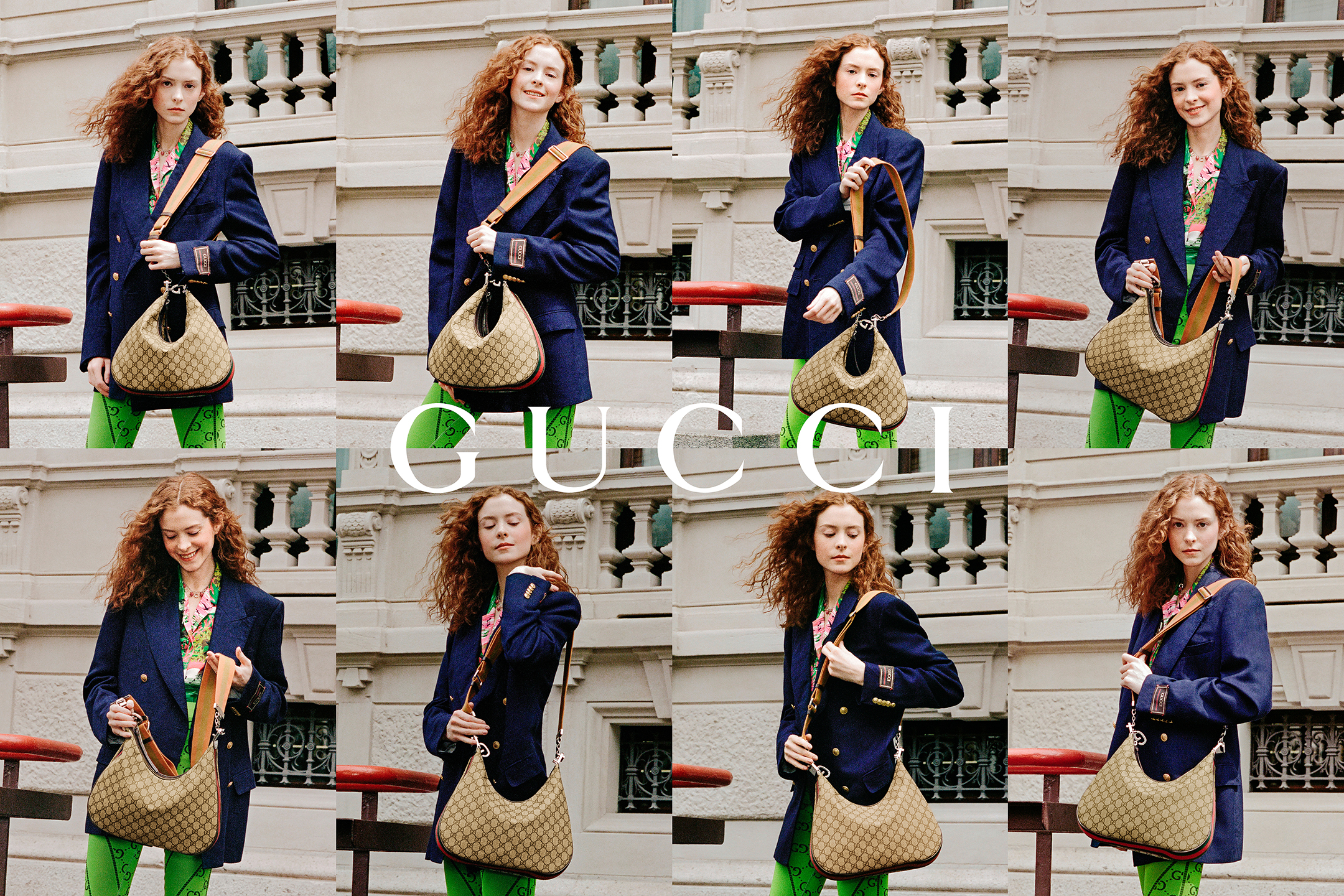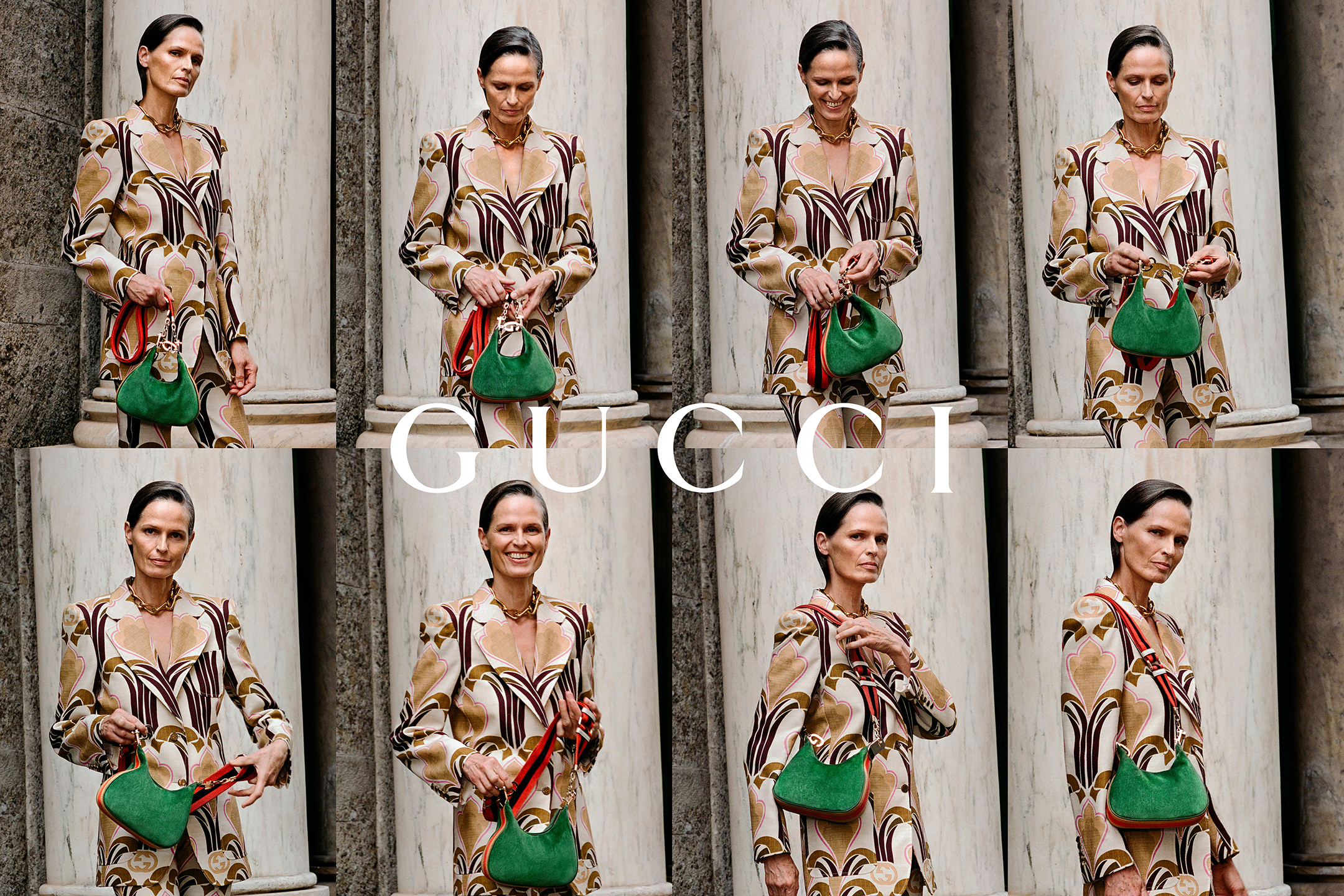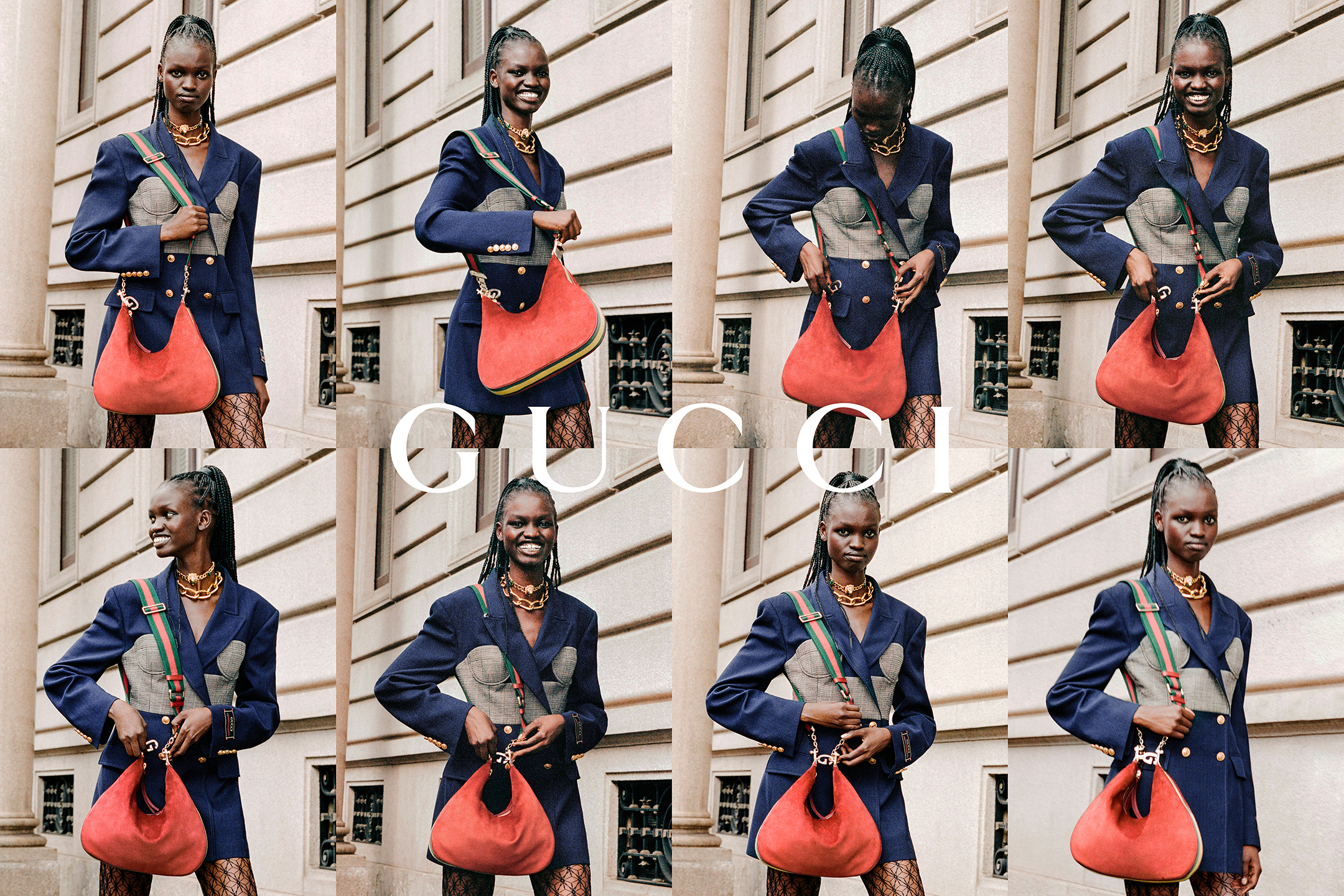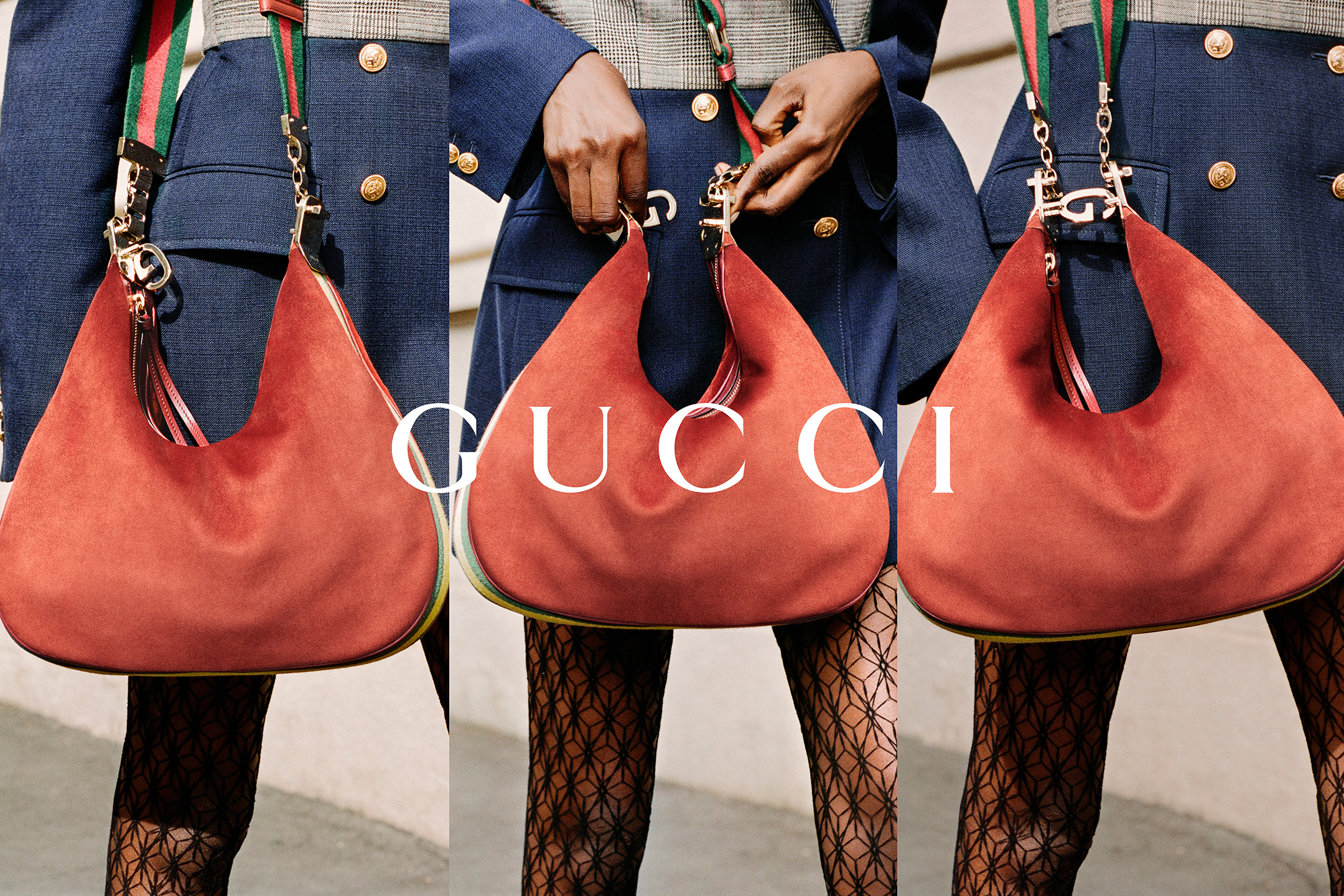 Follow i-D on Instagram and TikTok for more fashion news.
---
CREDITS
Creative Director: Alessandro Michele
Art Director: Max Siedentopf
Ph & director: Max Siedentopf
Make up: Camilla Romagnoli
Hair: Andrea Martinelli
MUSIC CREDITS
"Boys Wanna Be Her" performed by Peaches
Written by Merrill Nisker
Licensed courtesy of XL Recordings Limited
©Published by I U She Music GmbH
Administered by Kobalt Music Publishing Ltd
Tagged: