We all dress like we're in the Scooby Doo movie now
Fred walked so Harry Styles could run.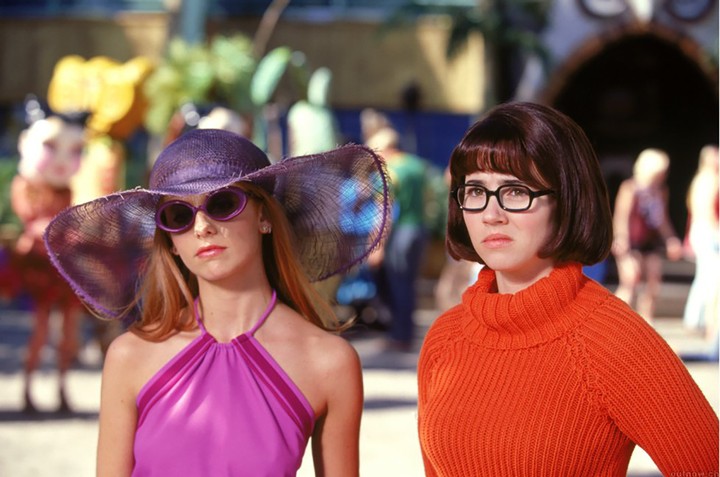 20 years have passed since the Scooby Doo movie arrived in cinemas, singlehandedly changing the culture for the terminally online, queer people, and — most importantly — die-hard fashionistas. For the past two decades, most people (read: critics) have looked back upon the film with a sense of malaise, remembering it as an "awfully cheesy" cash cow; a "dumb" dud with a CGI dog protagonist that, as one writer put it, was "the worst special-effects creation of the year". But for every detractor, a die-hard stan has come to the fore, recognising its many merits. What those critics didn't know was that Scooby Doo would, in spite of this, become a masterwork of era-specific fashion references.

Released in 2002 and written by Guardians of the Galaxy director James Gunn, the R rated version of the film — which included explicit stoner jokes, a love affair between Daphne and Velma, and excess cleavage that had to be CGI removed in post production — never saw the light of day. Instead, we were given a film that simultaneously harboured the spirit of a tame 2000s Nickelodeon horror and the fashion references of a 70s B-movie.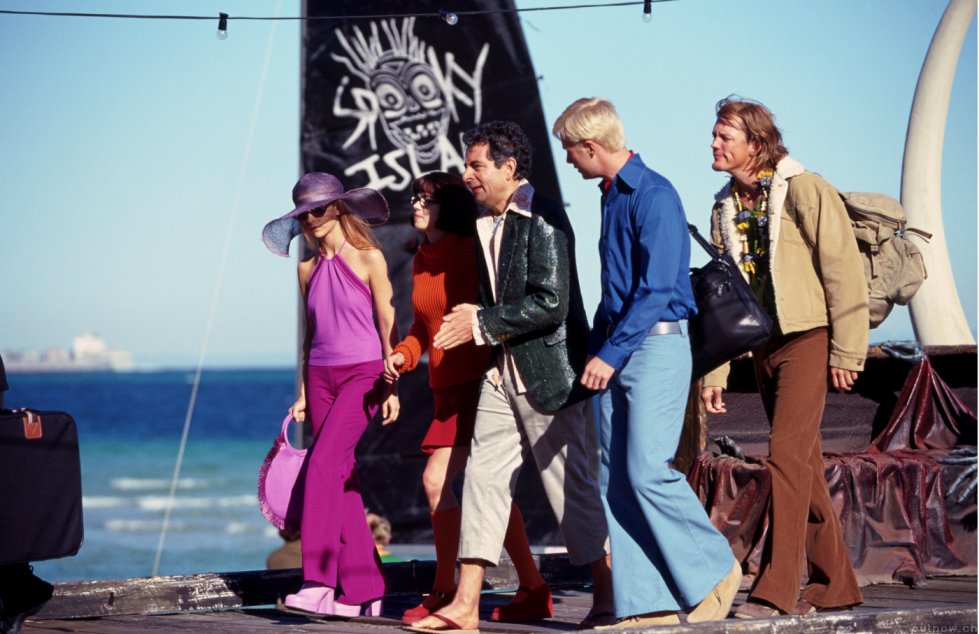 PVC gogo boots; bell bottoms; tank tops and shell necklaces: even for a movie released in 2002, Scooby Doo hit cinemas feeling like a fashion relic. After all, the Mystery Gang — Velma, Daphne, Fred, Shaggy — had barely changed aesthetically since the show's 1969 premiere. But that stuck-in-the-70s wardrobe doesn't extend to the film's secondary characters and extras, seemingly all of whom are dressed in the Tony Hawk, skater fuckboi garb of the time (think: rock band vests, frosted tips and three-quarter-length shorts). But as the fashion cycles continue to come around, the fashions of Scooby Doo (2002) feel eerily like how we dress in the streets today.

The movie perfectly encapsulates the current style overlap of now: the coalescence of the 70s and 00s. Everywhere we look, the fashion-forward are in flares and skater jeans; barely-there tops and band T-shirts. Look to the runway and you'll find looks that could, realistically, be transposed onto the Scooby Doo cast too.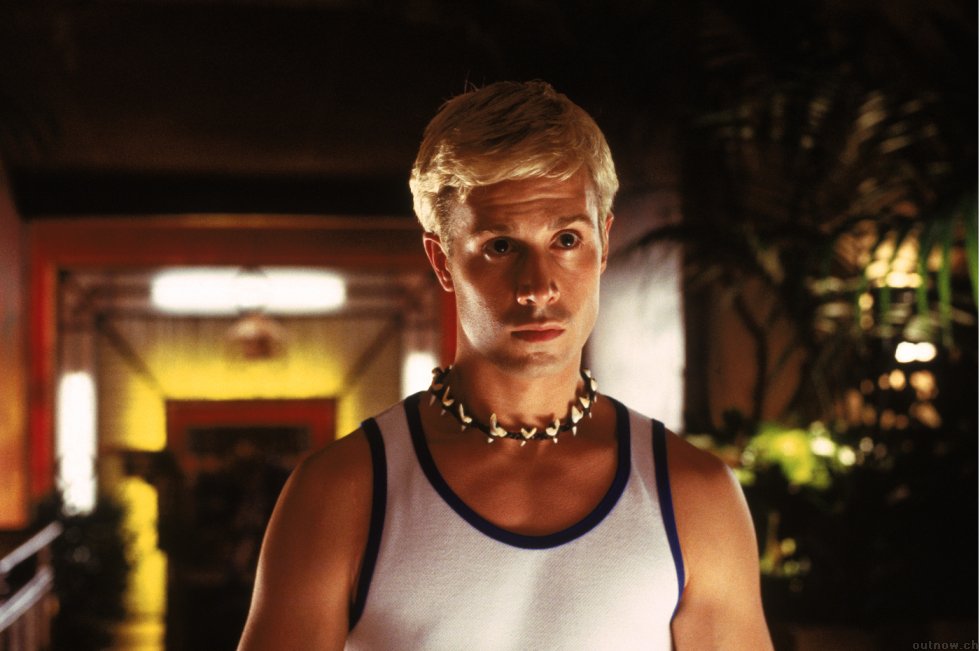 Fred walked so Harry Styles could run. In the film, the staple hunk played by Freddie Prinze Jr. wears a mix of preppy 70s Americana chic consisting of v-neck sweaters, neckerchiefs, cerulean flares and ribbed vests (all screaming Raf-era Calvin Klein 205W and Gucci), while his navy distressed leather gives of an air of Glenn Martens' Diesel. Then you have his love interest Daphne, played by Sarah Michelle Gellar, whose head-to-toe purple wardrobe gives the same energy as Valentino AW22 and would work perfectly on Dua Lipa today. Versace SS22? Daphne would die for it. The flowy, pastel numbers from Blumarine SS22? The perfect beachwear for her holiday on Spooky Island.
Shaggy, of course, is eternal fashion inspo for anyone who wants to lean into their scuzzy stoner moment. He acts as the transitory figure in Scooby Doo's halfway foray from vintage into its (then) contemporary setting: half-flared brown corduroy jeans combined with a half-short-sleeve-over-long-sleeve T-shirt, like a guy who shops in the basement of Dover Street Market. Velma's distinct shade of orange? Valentino had a similar zhuzhed up version in their couture collection, providing the series' resident geek with indelibly sexy partywear should she need it. Alternatively, if she tore away the bottom of her turtleneck and hiked up her skirt to three inches, she'd almost have a look ready for a Miu Miu runway.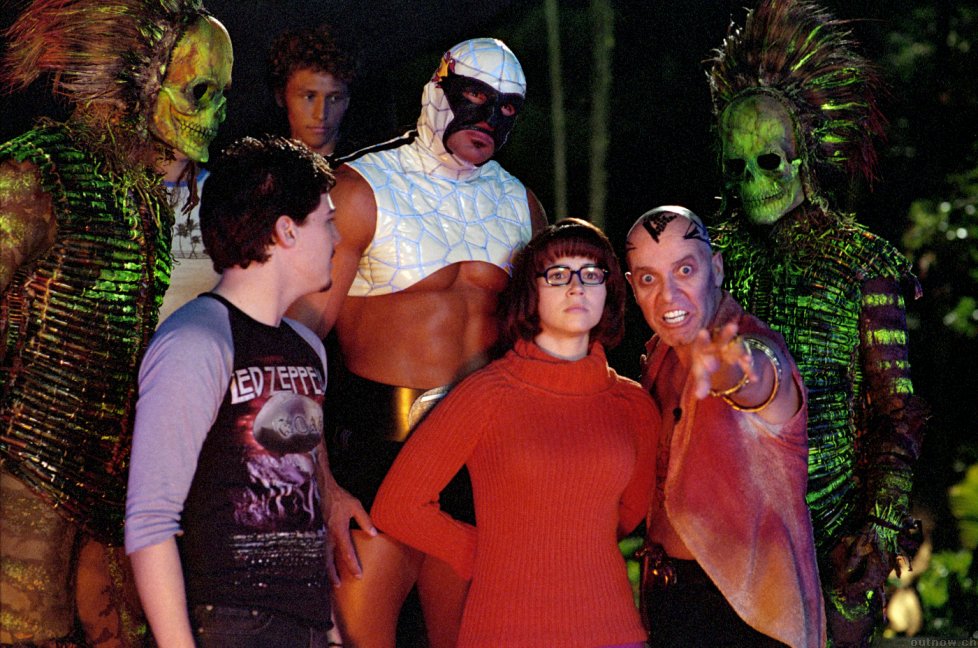 Look elsewhere within the movie's wardrobe and you'll find Rowan Atkinson's villain and movie extras wearing tops that could easily be part of a coveted Heaven drop, or a 2018 Vetements collection. Then there's Scooby himself, donning a gorgeous organza floral gown and sunhat that appears to have wound up on the moodboards of many a designer today.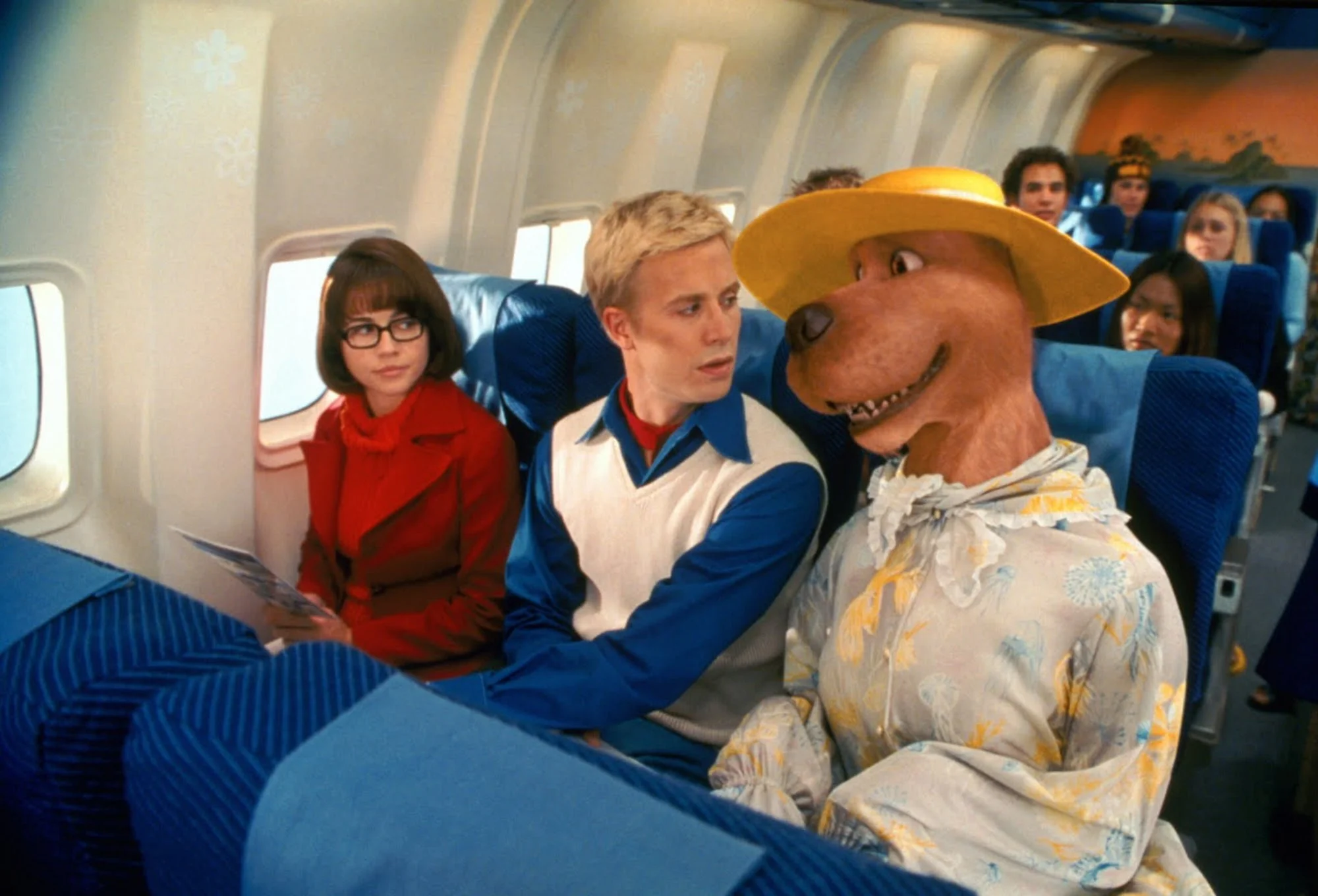 That this would happen — a kid's movie capturing the fashion zeitgeist 20 years after its critically-blasted release — is unique, but inevitable: inspiration sprouts in places we least expect. Now, when (not if) you revisit the Scooby Doo live action movie — and its sequel, should you fancy it — you can pore over the frames to find your next going out look. The inevitable question is: what mid-00s childhood relic will predict the fashion future next?
Follow i-D on Instagram and TikTok for more off-piste fashion takes.