Givenchy is dropping a teaser edit of Matthew Williams' SS21 collection
It's Christmas come early!
|
01 December 2020, 11:57am
Photography Hugo Comte. Courtesy of Givenchy
If you've made it through this year, then clearly that measly chocolate square you scarfed down on opening the first door of your advent calendar isn't as big a treat as you deserve. Luckily, though, Givenchy has come through to ring in the festivities with gusto, releasing a teaser edit of the most lusted-over fashion collection of the season ahead of its main drop next year. That's right, from today, fashion Santa Matthew M. Williams is dropping an exclusive capsule of menswear, womenswear and accessories from his SS21 Givenchy debut — just in time for drafting your Christmas list!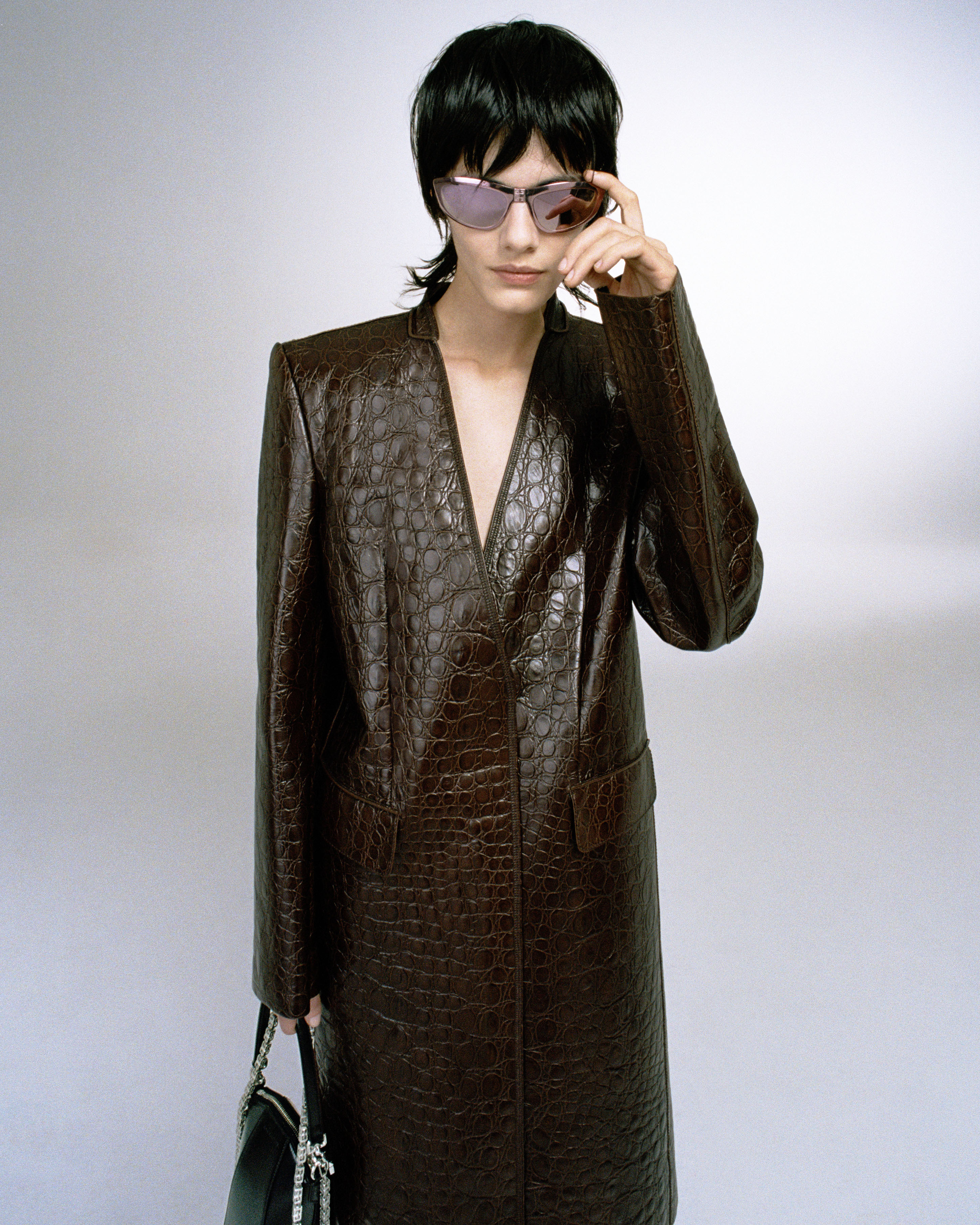 Spotlighting some of the collection's more playful pieces — including a denim-like jacquard twinset embellished with the house's iconic 4G insignia and tailored croc-print coat on the womenswear front, an ottoman oversized parka for menswear, and the viral cracked-paint finish denims for both — the capsule embodies the vision of youth-oriented luxury for which Matthew's collection was an effective manifesto.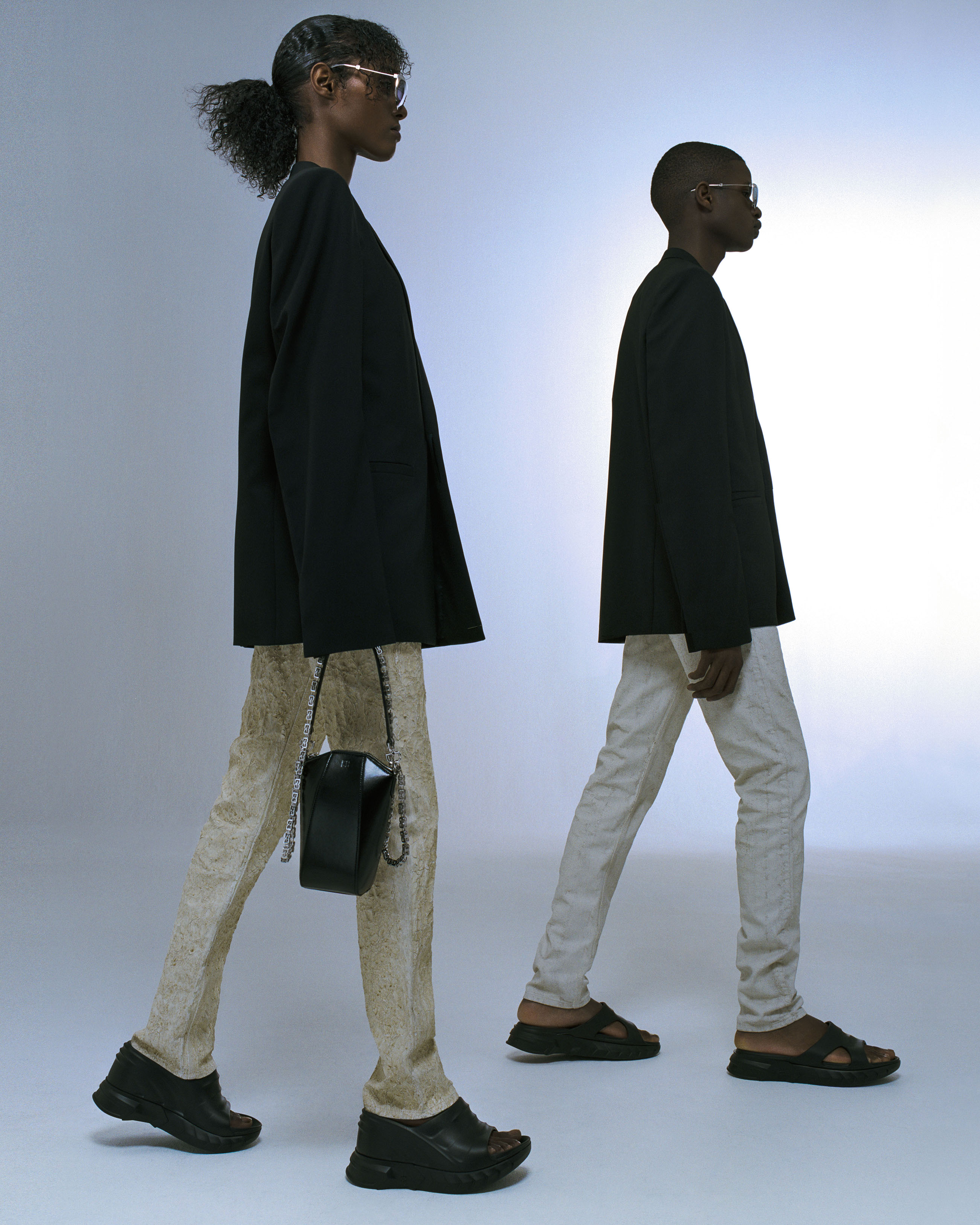 The hardware (obviously) is where the designer's inimitable knack for enlivening high fashion with a sense of modernity and playfulness truly shines through, seen here in the form of chain-embossed details at the neck, and trompe l'oeil renderings of locks and eyelets. The house's new hardware also decorates some of their most emblematic accessories, like the Antigona bag, which has been given a 4G padlock, and reimagined as the crossbody Antigona U for men.
That's not enough, you say? Well, rounding out the capsule are a sturdy ankle boot, a supple slide and a performance trainer — oh, and a horned baseball cap in a possible nod to Alexander McQueen's SS97 couture collection for the house, in which caprine horns first entered the Givenchy vocabulary.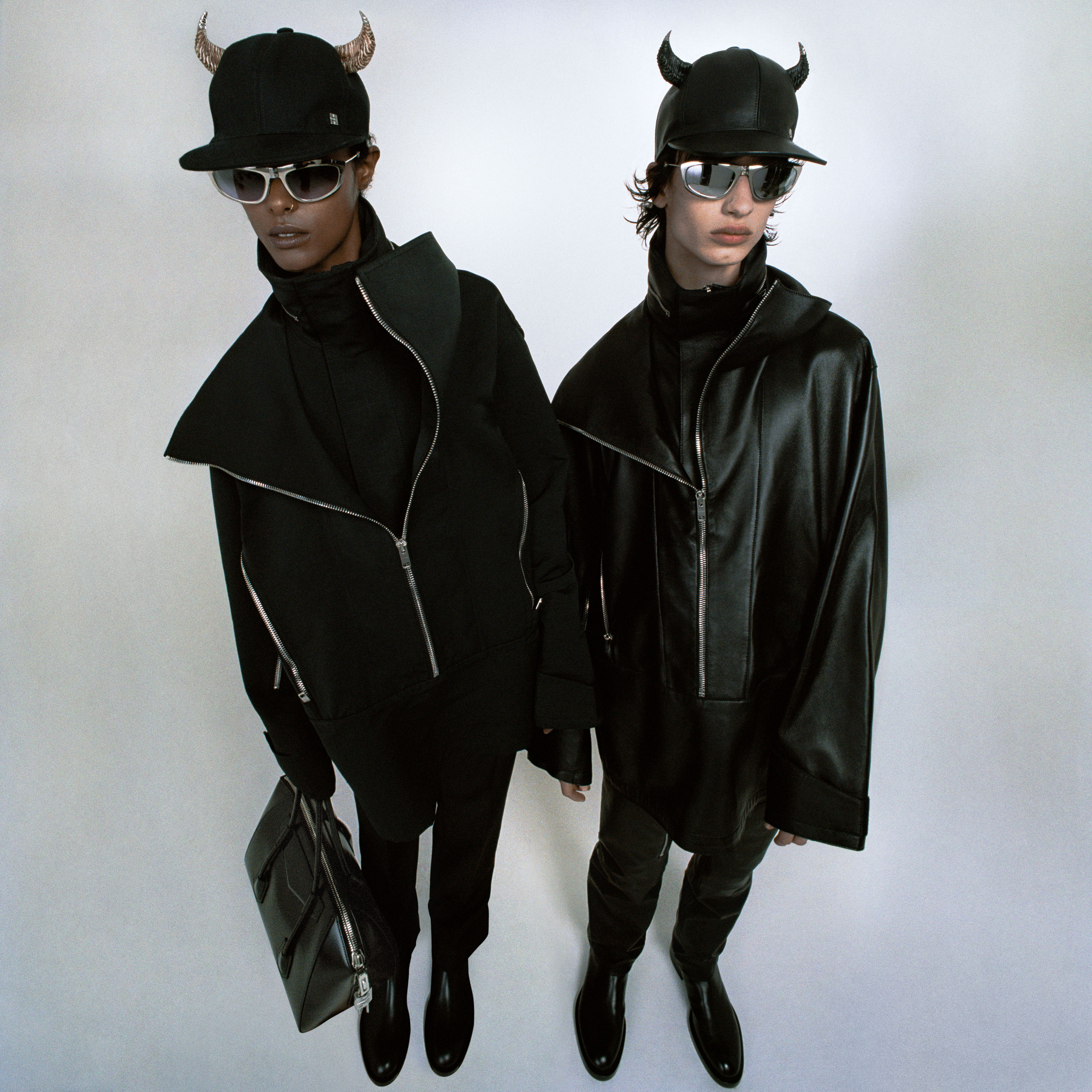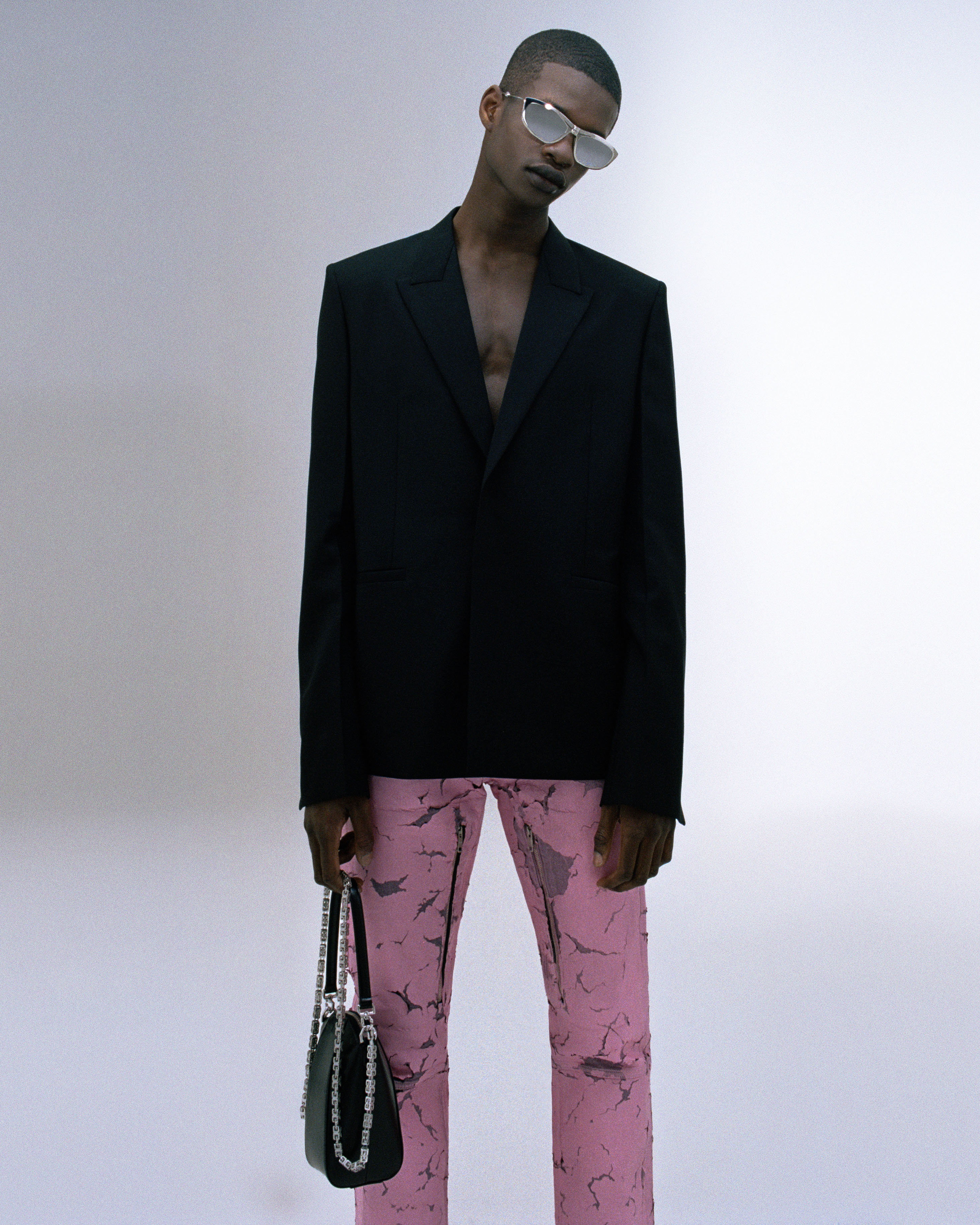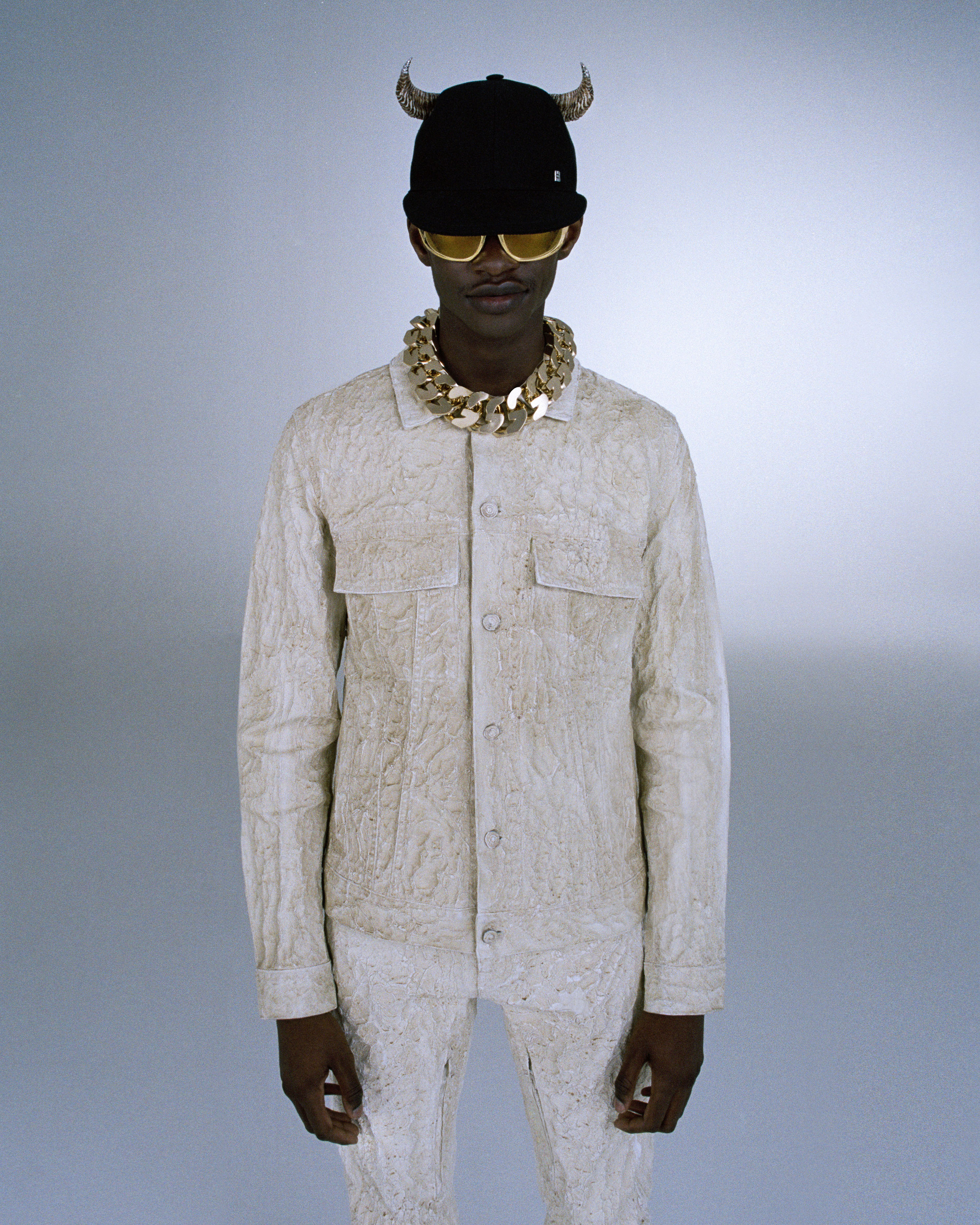 Head over to Givenchy.com to cop until 22nd December. Go on, you've earned it.