Marni AW21 appears via a fashion show on Zoom
Marni's Francesco Risso invited the world into his over-growing kitchen via Zoom for AW21, an antithesis to the pervasive digital fashion show.
What is romanticism right now? Is it that notion of freedom, being socially intimate with others and feeling human contact? Is it having a sense of purpose again, relishing in the rituals of getting ready to go out somewhere? Or, is it having the power to switch off from digital life, and venture far beyond our front doors? These are the questions that Marni's creative director Francesco Risso was pondering for AW21. The Italian designer has been overwhelmed by what he described as "a storm of information" over the last few months, in which buzzwords like 'digital' and 'innovation' have been repeated again and again without any real meaning.
So, he took up playing the cello and started using his hands, a surprising rarity for designers these days. Romanticism — the nature-set, freedom-of-expression, slow-cooked kind — felt like the pertinent message for him to explore, largely as an antidote to the banality of our lives spent at home, logging on and off of Zoom calls.
"[Romanticism] takes time," Francesco points out — and that, he certainly had. "Everything right now is about making things that are digital-friendly, just for the screen. We've been working with our hands. For me, this collection has been digging into poetry and creating a tactile experience." Francesco and his team began by dyeing fabrics black — arguably the most un-Marni colour — and then laying them out in the fashion house's Milan courtyard with flowers and other objects laid on top of them, letting the sun work its own magic. The result was a slew of sun-bleached prints layered with saturated colour. Cue the metaphor for light emerging from darkness.
But seriously, these are clothes that — although Francesco loathes buzzwords — are ideal for both jumping through the screen and turning heads IRL. "They make you feel frivolous and a part of a romantic gesture," he explained. There are XXL handbags, exaggerated puffer capes with fuzzy trims, artfully crinkled peasant dresses and enveloping knits with sculptural zip-up collars. Each of the prints are unique, courtesy of their dyeing technique, landing somewhere between Venice Beach tie-dyes and atelier-made dégradé. And to hammer the message home (quite literally) the show was itself a fabulously strange alternative to the usual catwalk spectacle.
Francesco invited the world into his own home, via Zoom, the format we've all come to know so well, mainly for work meetings and awkwardly long quizzes and 'drinks'. Francesco worked with Wu Tsang and Tosh Basco on capturing the models in parodies of old-school couture poses, and since last year, he has been working with creative consultant and Telfar creative director, Babak Radboy, on injecting a humorous, raw edge to his colourful brand of whacky, Milanese print and colour clashing. Case in point: Zsela and Mykki Blanco wandered around Francesco's flora-covered apartment for a luncheon of sneaker soup. Bizarre, yes. Banal, never!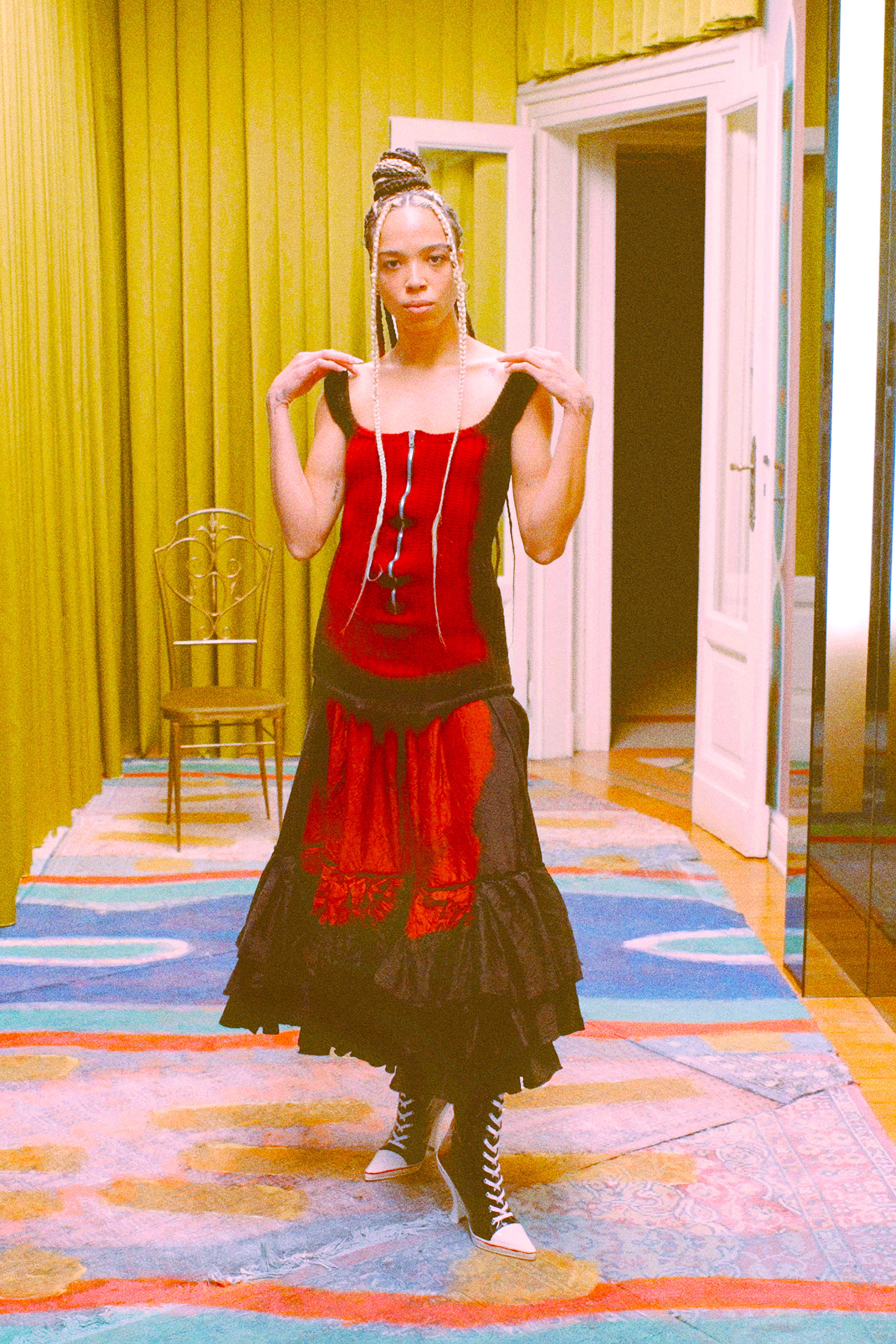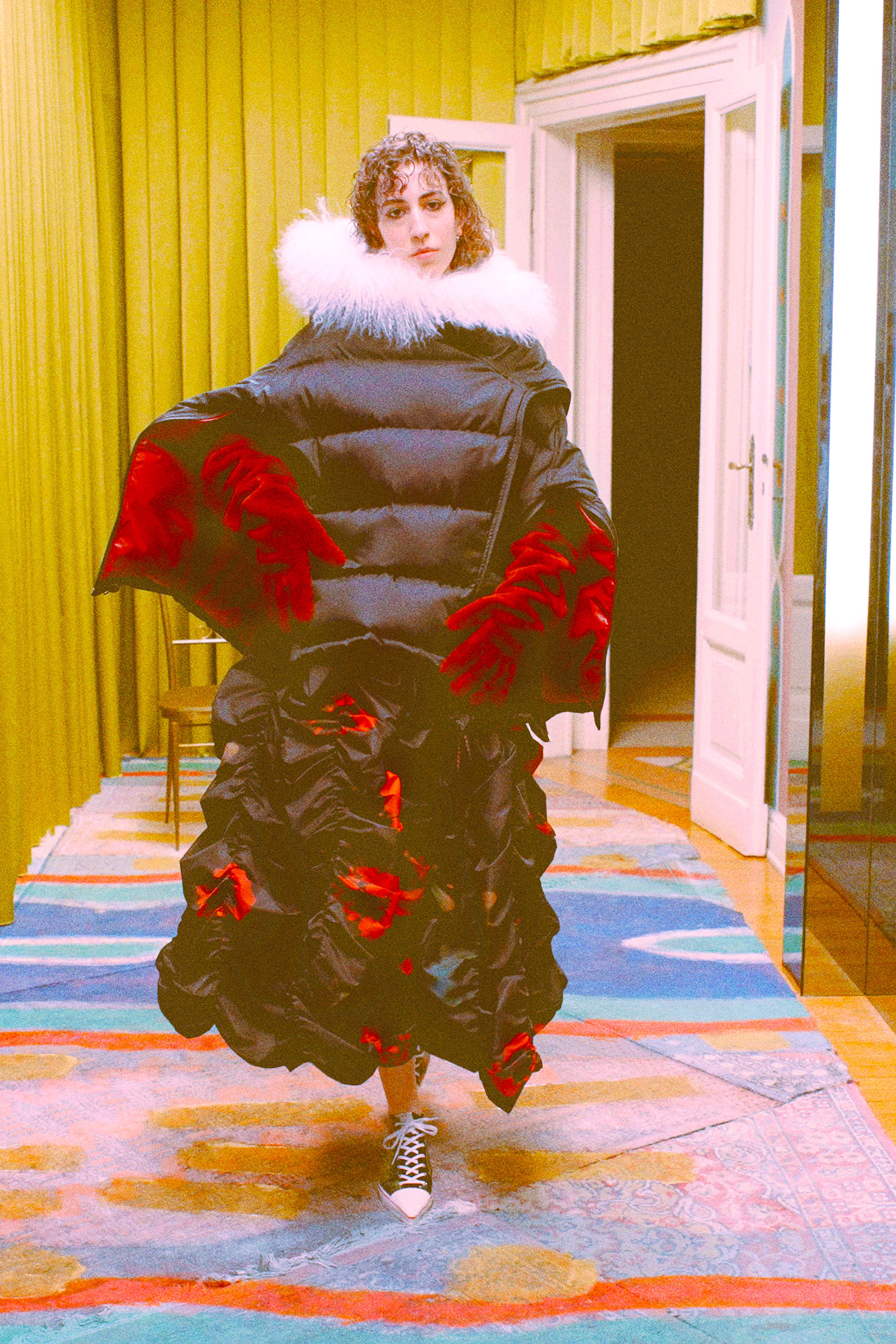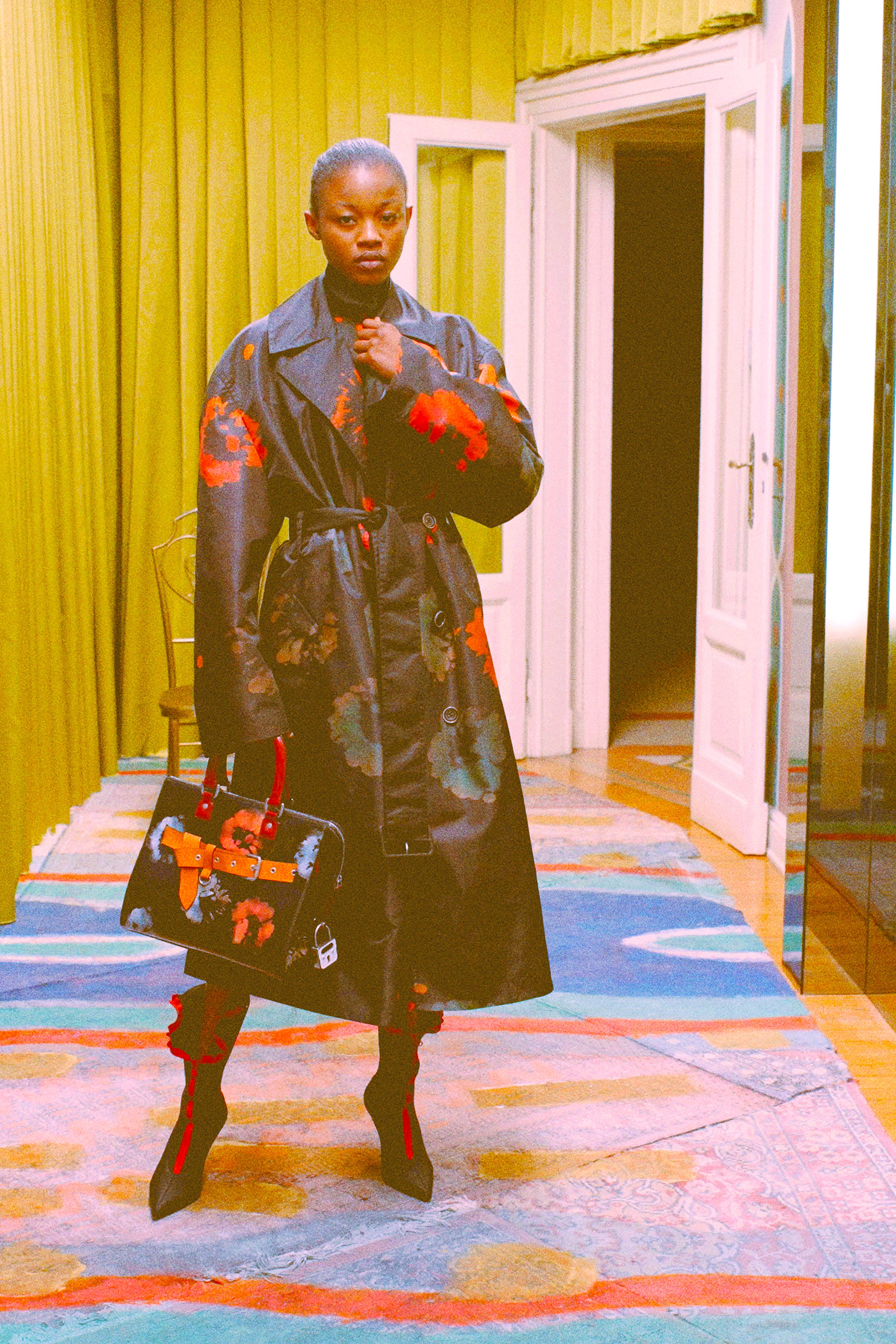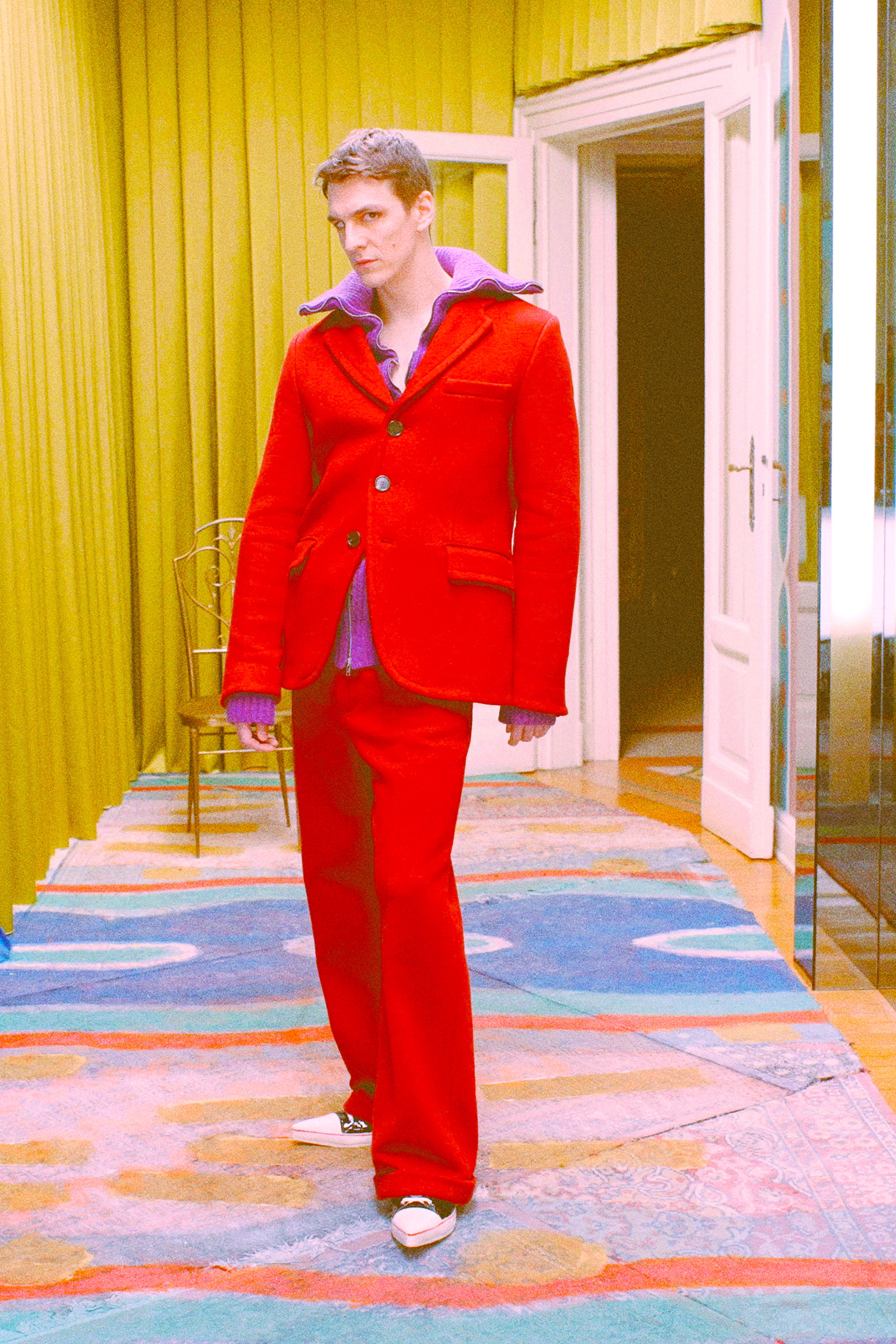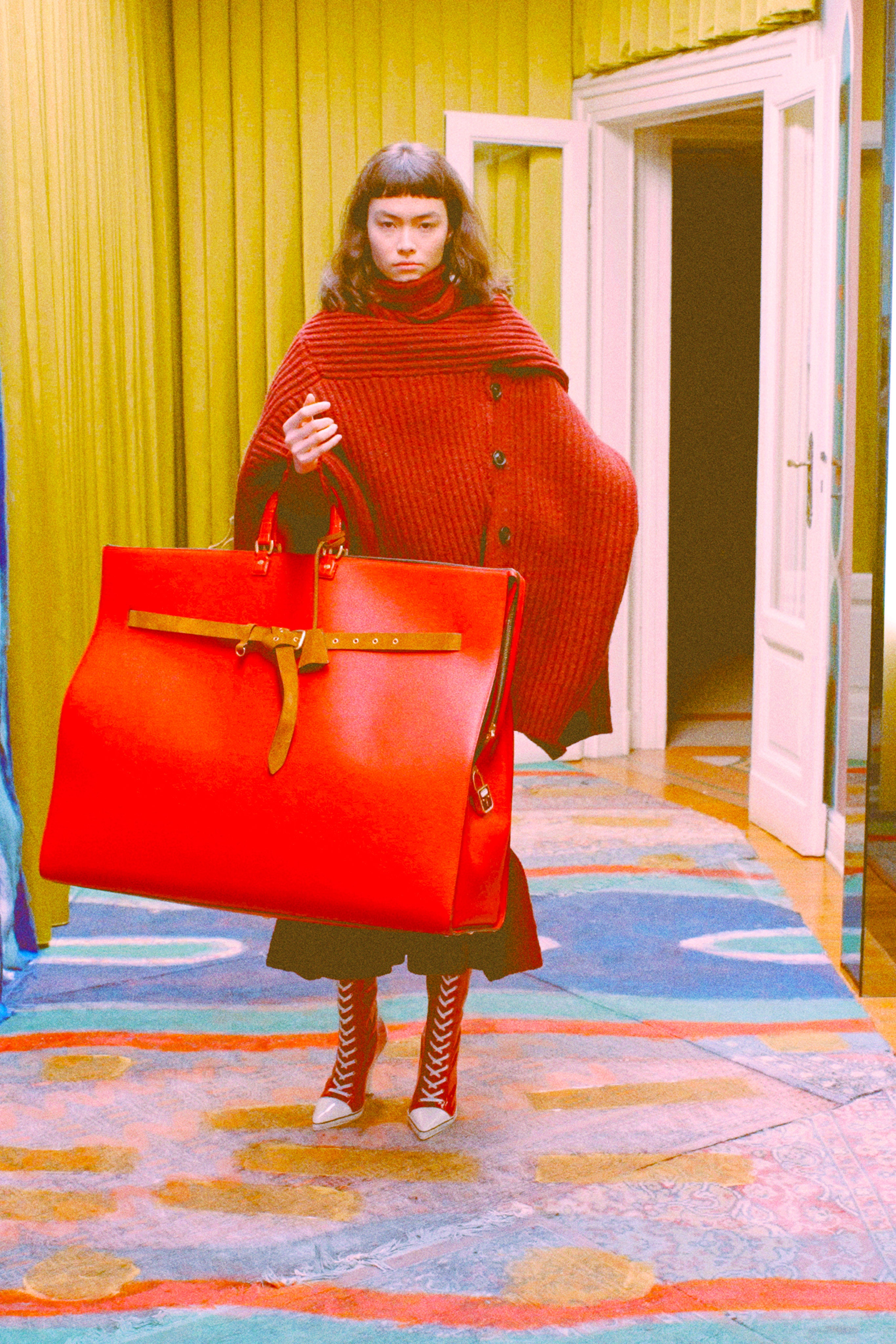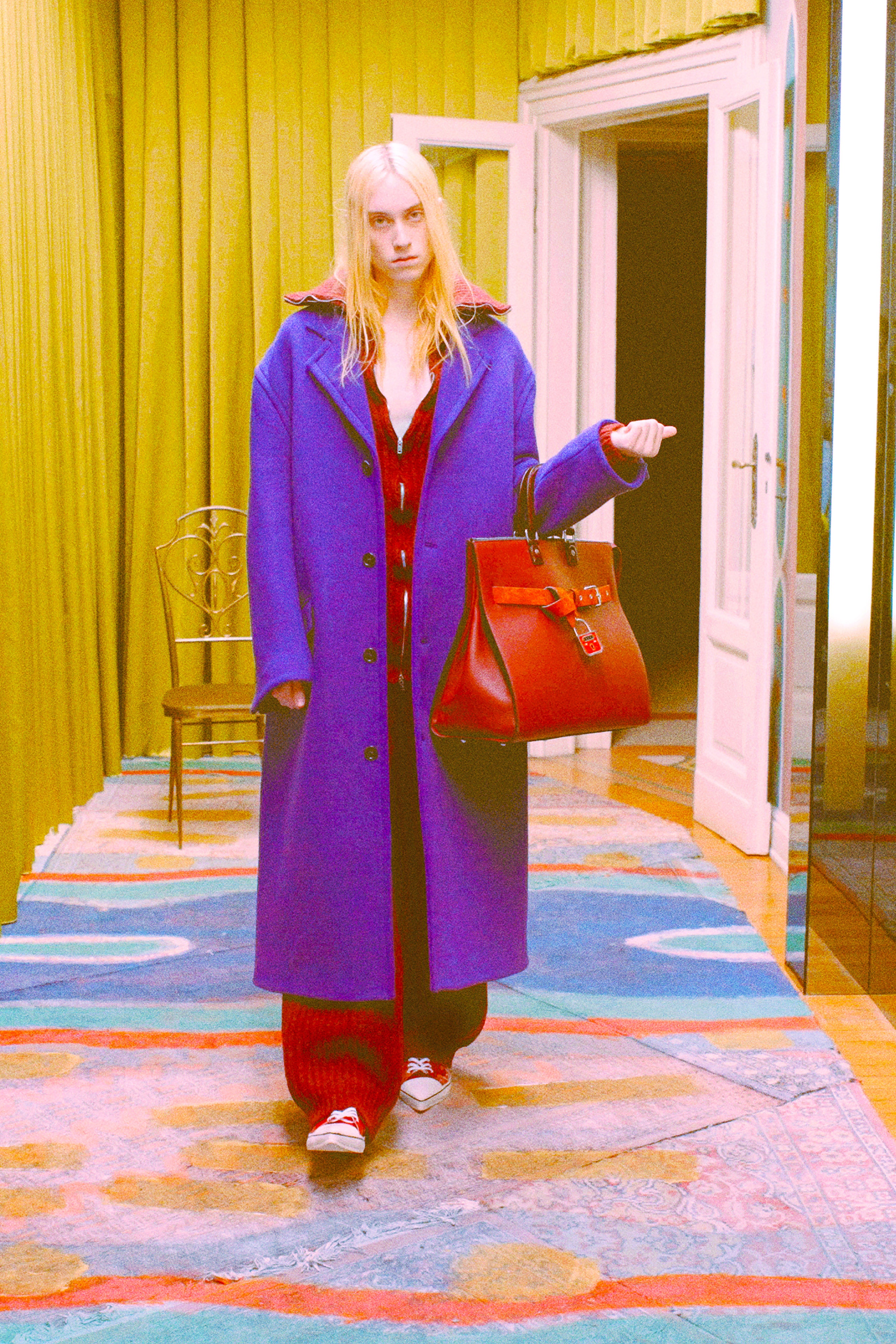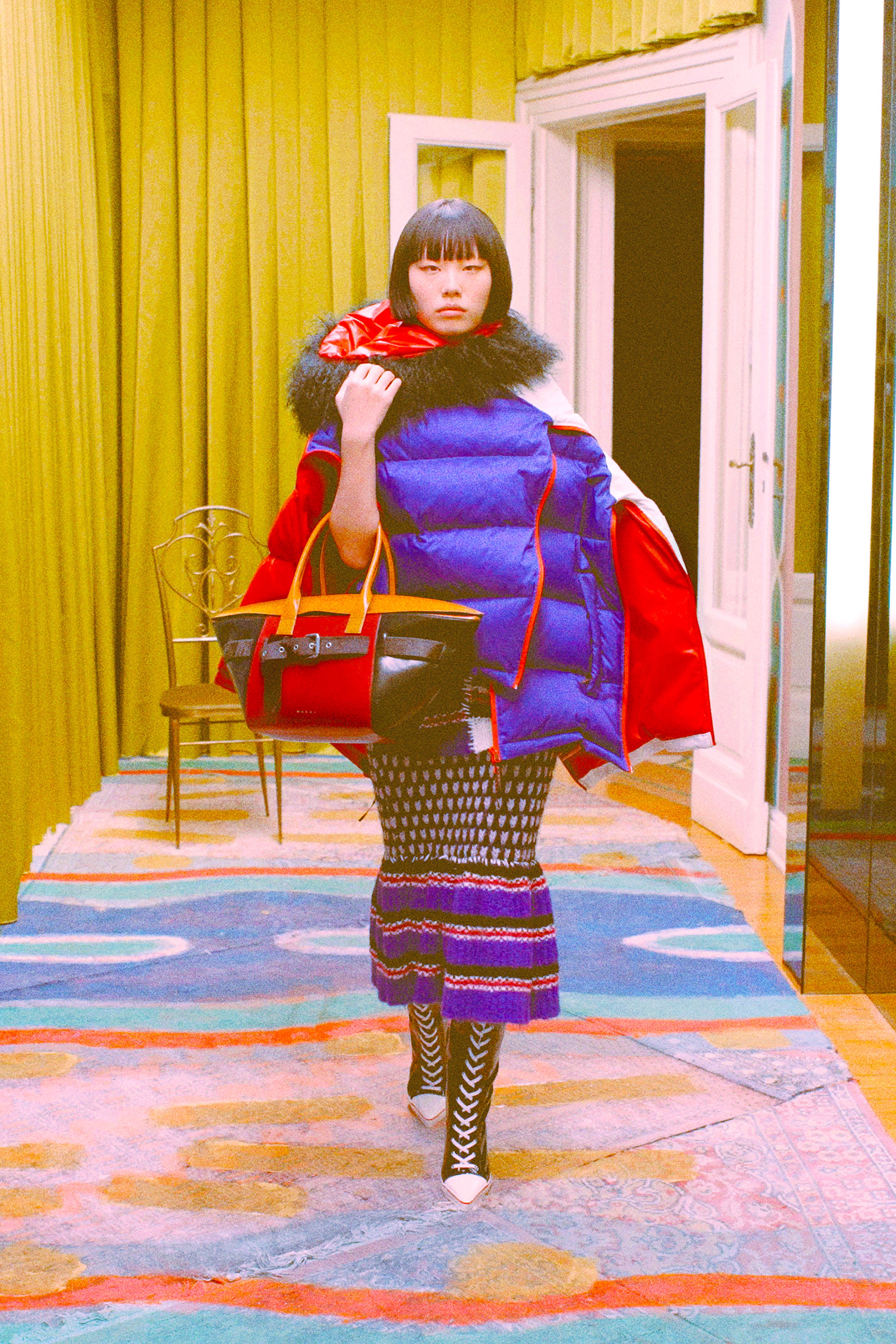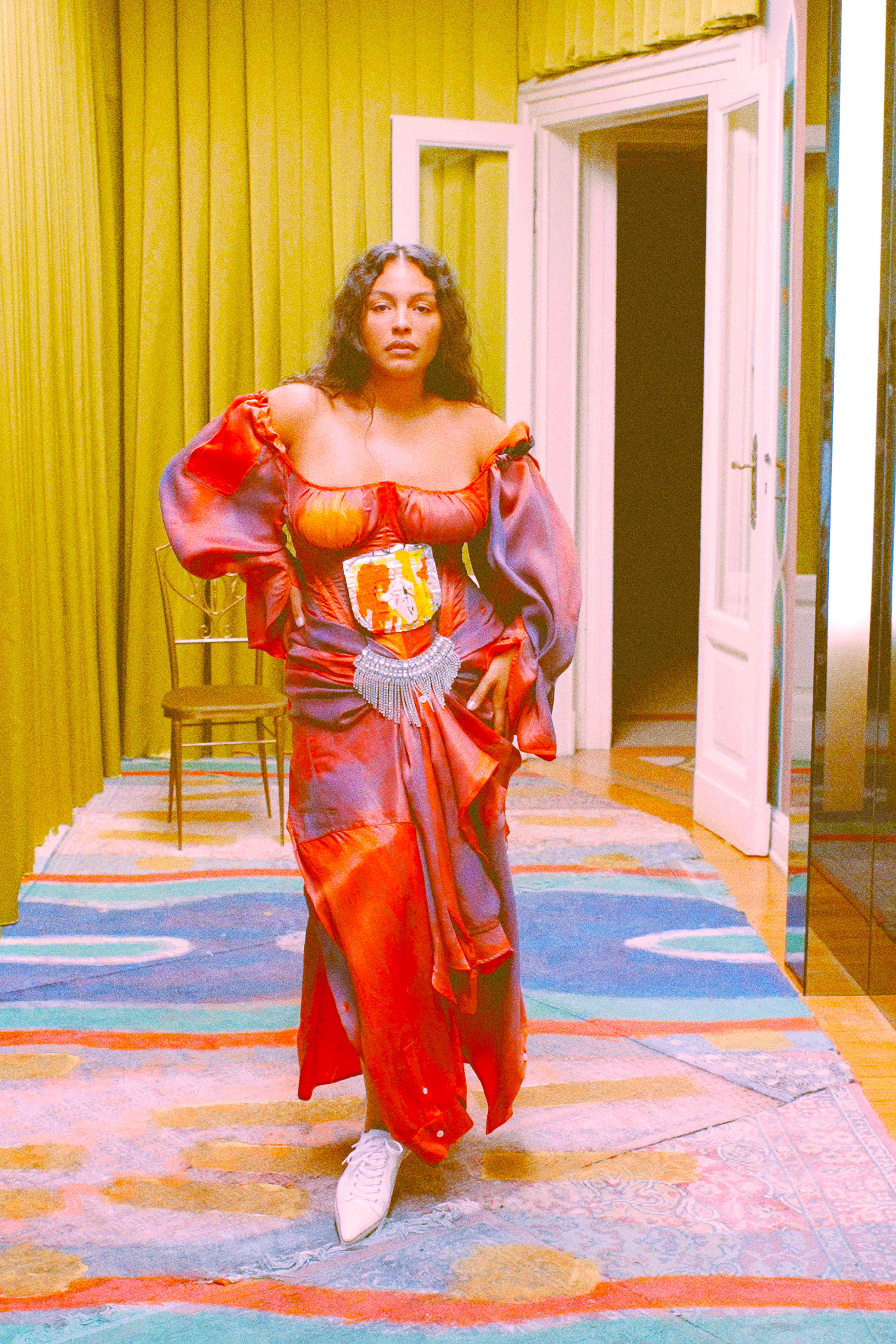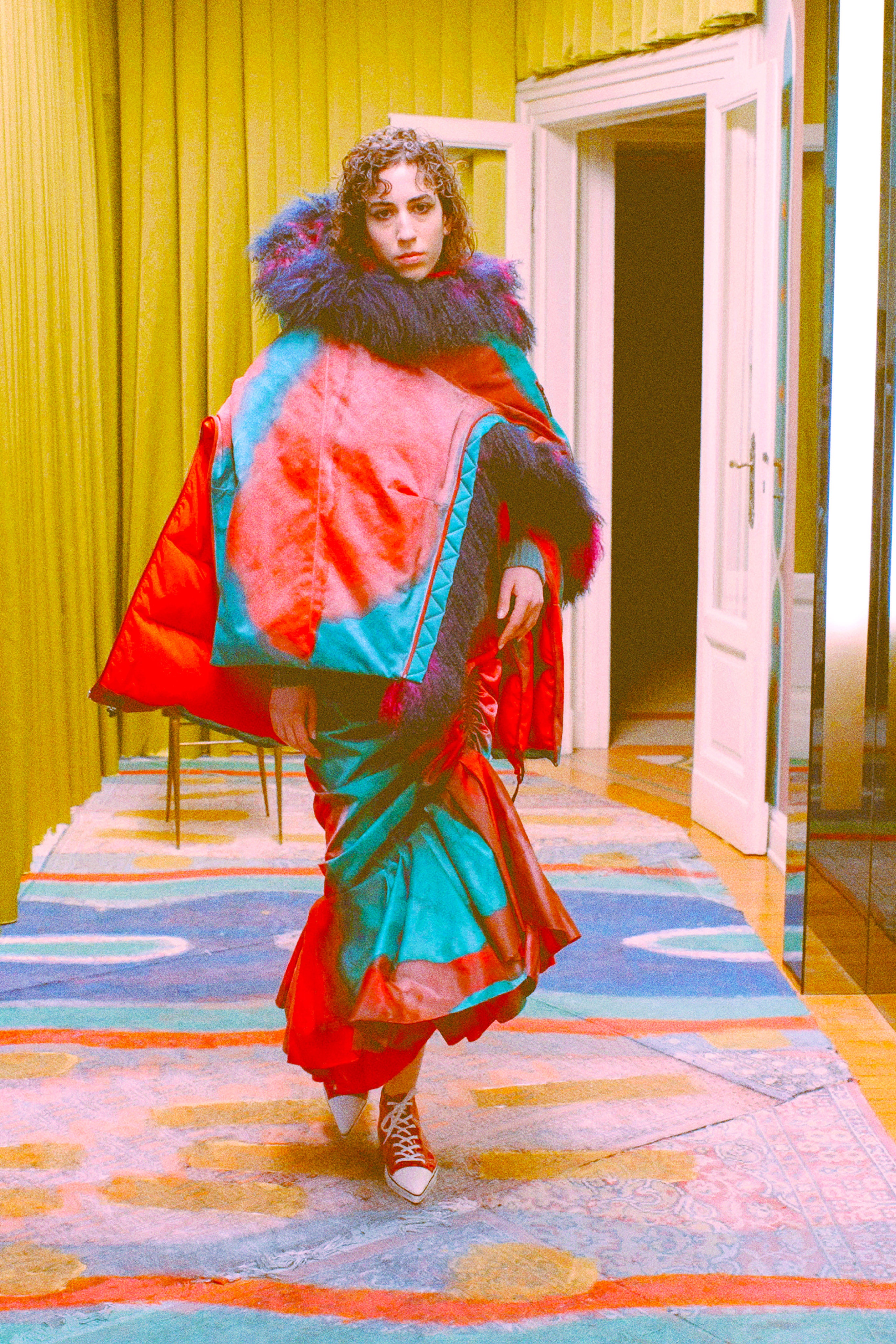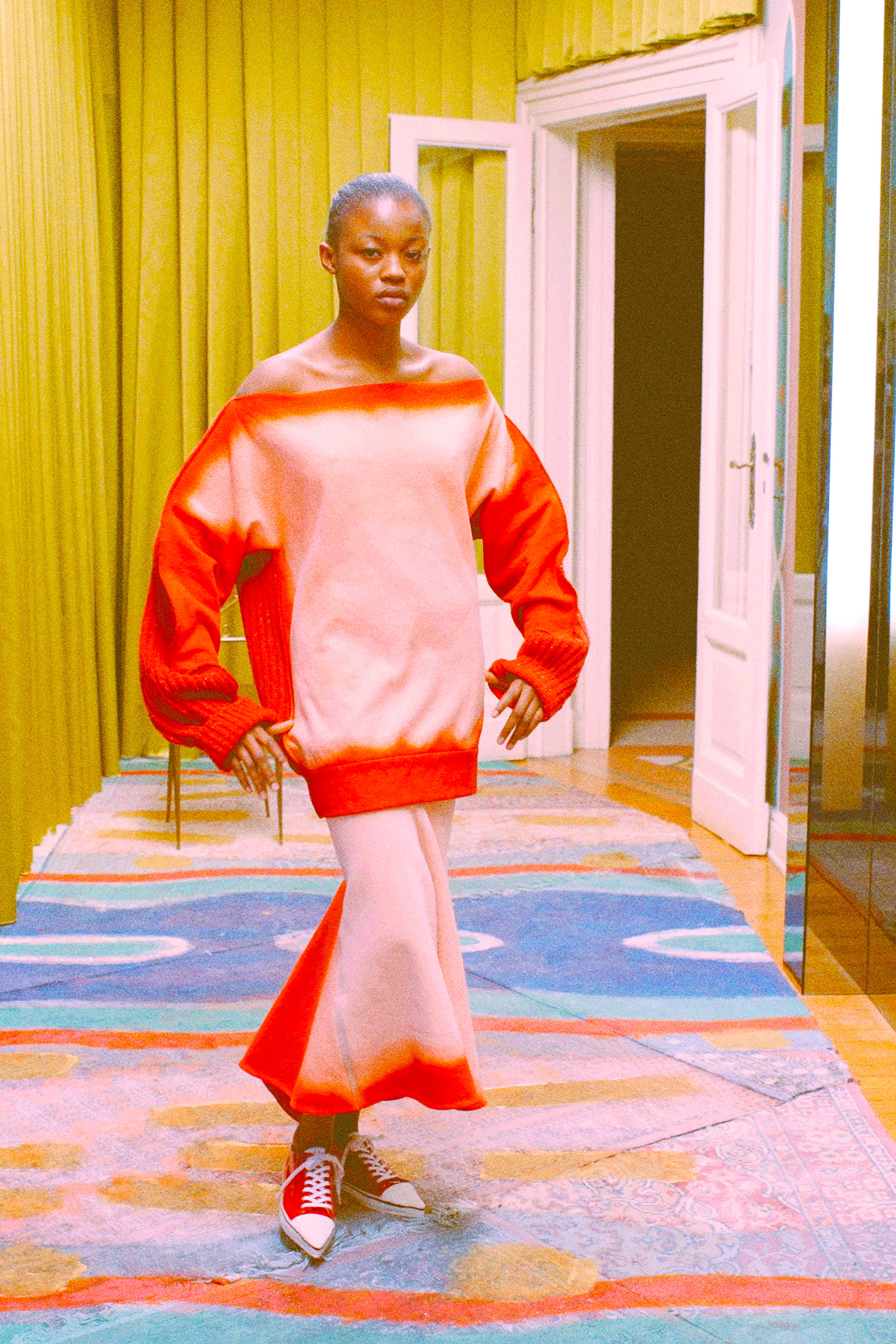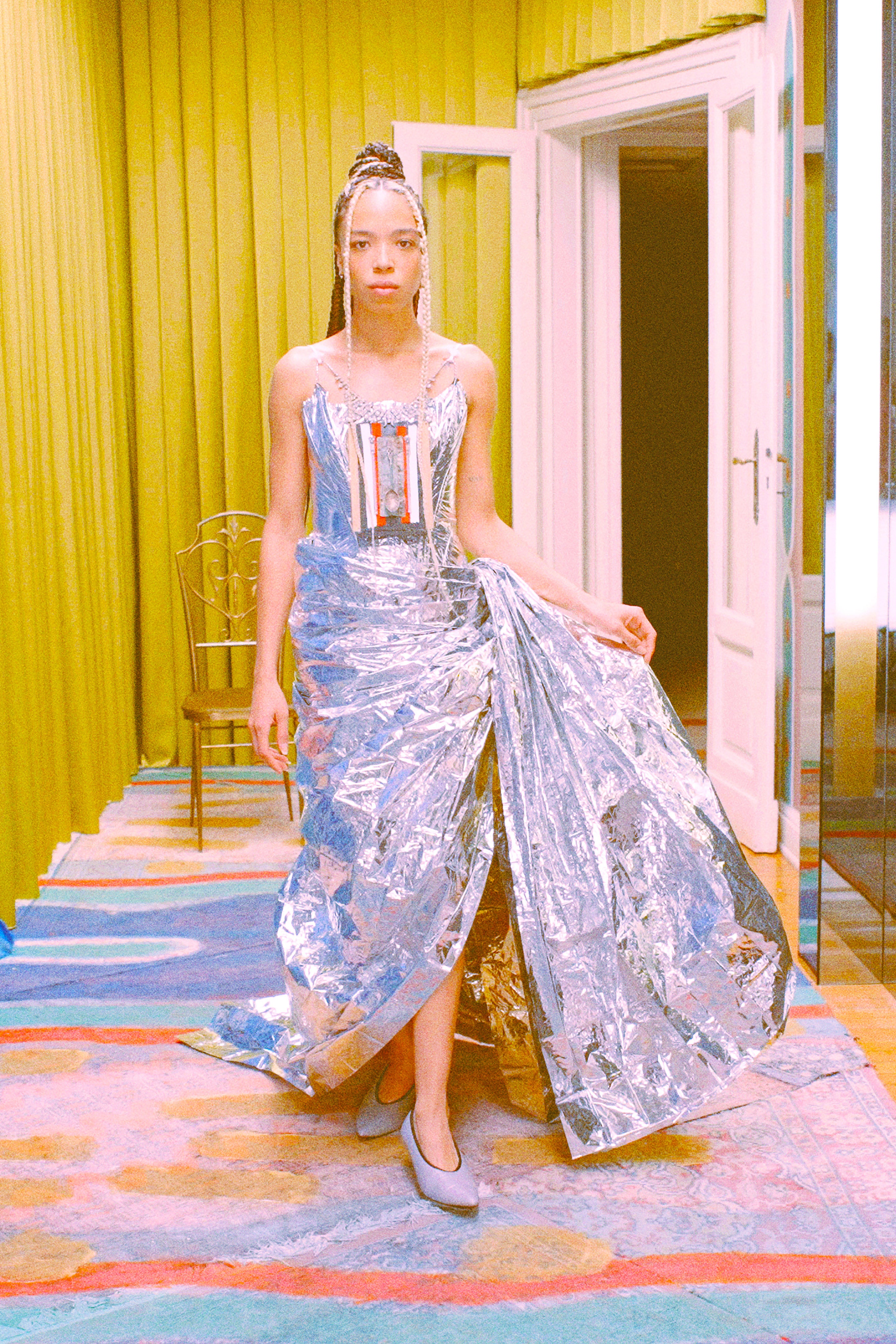 Credits
---
All images courtesy Marni