Photography Dao Nhat Than
Meet the young artists shaping Saigon's creative underground
Ho Chi Minh City might be all glistening skyscrapers on the surface, but its gritty arts scene is rooted in Vietnam's vibrant, conflicted heritage.
Photography Dao Nhat Than
Beyond congested streets saturated with remnants of Vietnam's colonial past, epic development projects and darting motorbikes, creatives are carving out a new identity for Ho Chi Minh City — or Saigon, as many locals affectionately call it, after its original name. Despite its tumultuous history that saw the dissolution of French rule in 1954, a bloody dictatorship and an even bloodier war with America, young Vietnamese people are keen to leave their country's woes behind them, harnessing the chaos of a polarised city to form an exciting future.
Over the last decade, economic growth and increased migration has transformed Ho Chi Mihn City into a swanky metropolis complete with skyscrapers and boutique storefronts. Much like New York, Paris or London, Saigon is the promised land for creatives, who are enjoying its renaissance of art, fashion and food. With international brands increasingly shifting their manufacturing from the more expensive China to Vietnam, local designers are finding it easier to establish themselves here. Musicians and artists, meanwhile, are inspired by the city's cultural influences: the rural and seaside traditions of migrants from all corners of Vietnam, as well as those of its first Chinese settlers, the French colonists and American soldiers.
Now, more than ever, the Vietnamese are celebrating their communist state, proud to call the country home as the government's restrictive policies to combat the pandemic pay off. They're the only country in Asia to be on track for economic growth this year, and creatives abroad have been flooding home to escape worsening infection rates elsewhere. Sweeping bans on overseas travel, too, have left young artists with few options other than to collaborate locally and celebrate homegrown talent.
To get a better sense of Ho Chi Minh City's creative underground, we spoke to its most exciting artists, musicians and designers about their local scene, as well as who and what's inspiring them right now.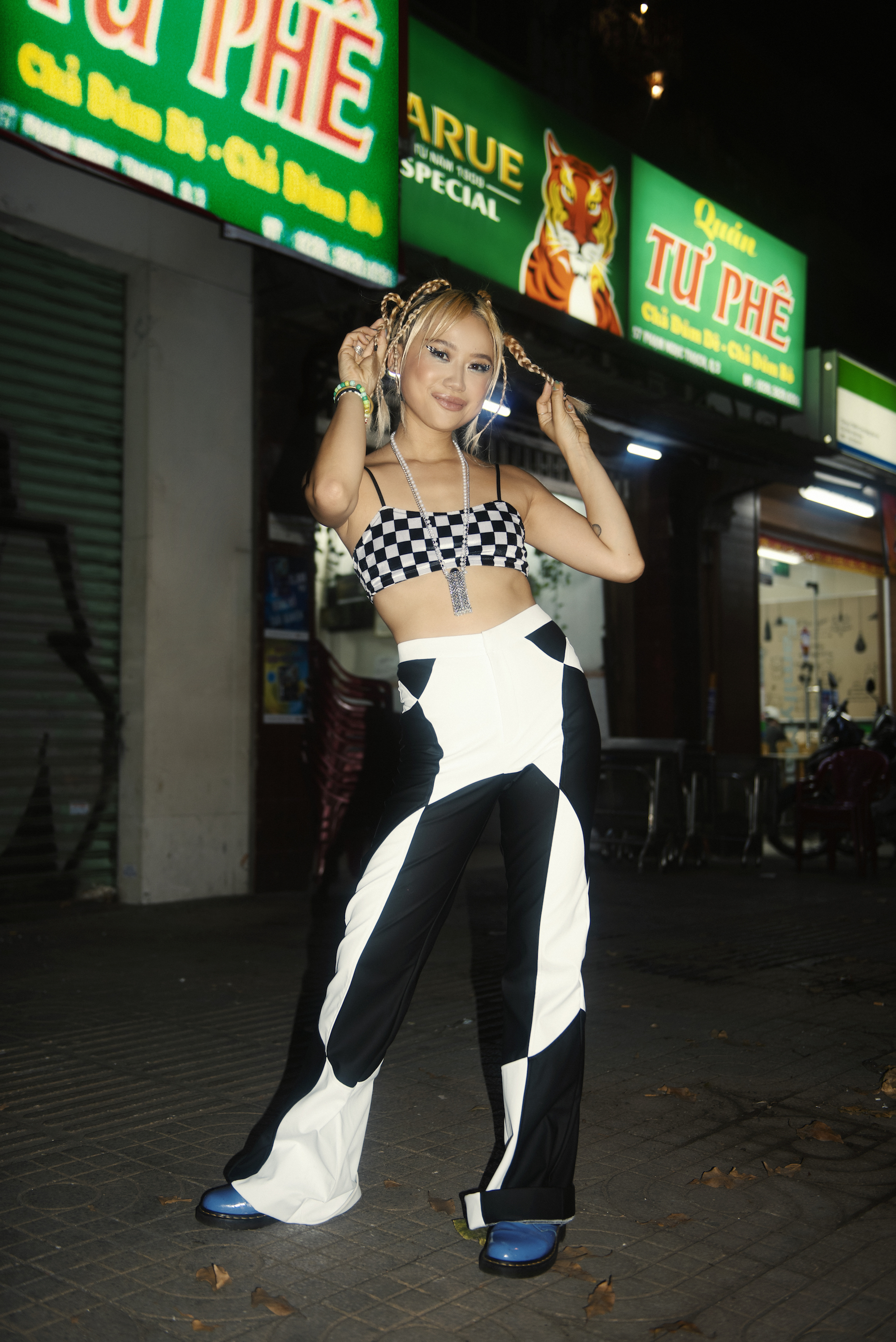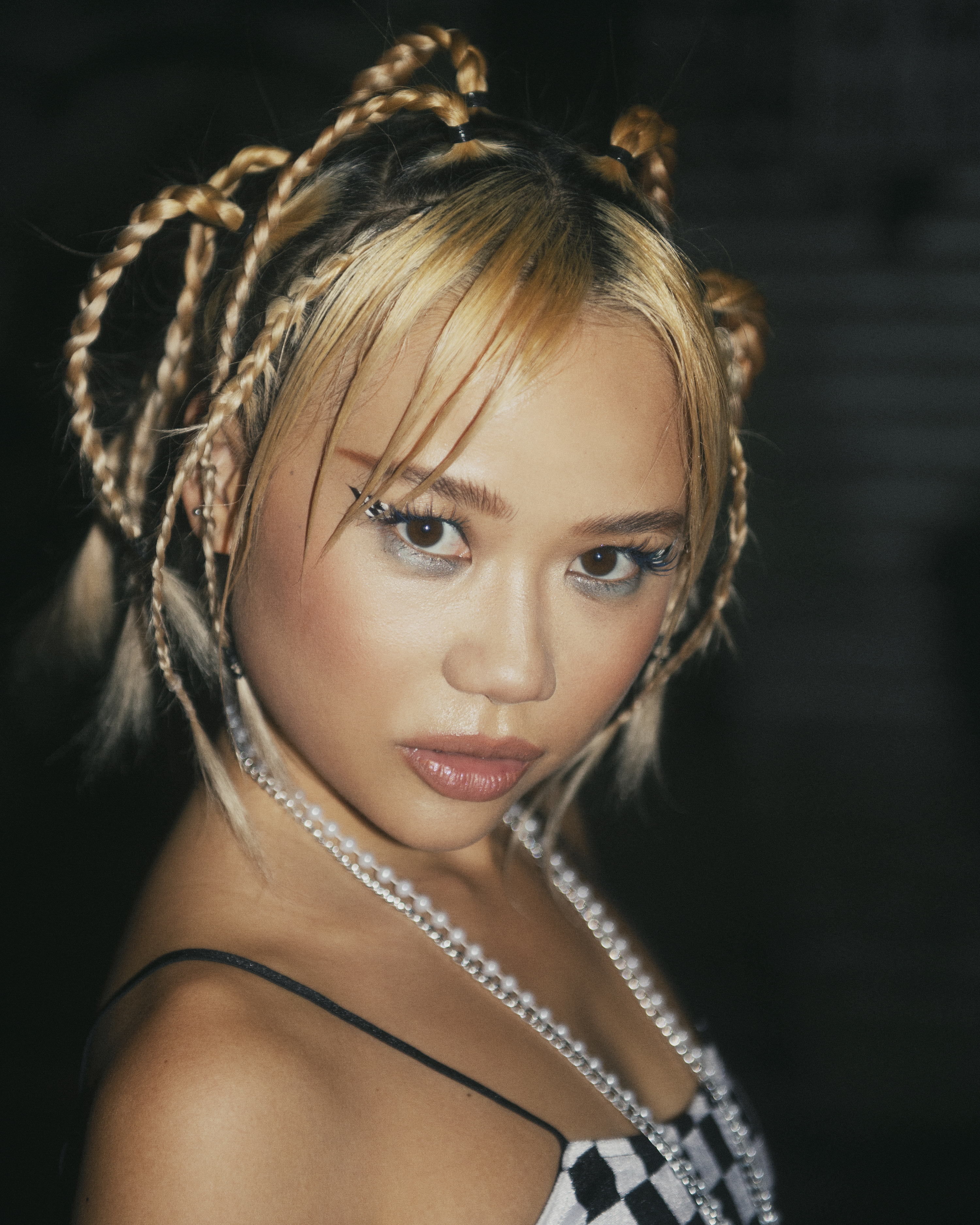 Levi Oi, 29, DJ
**What does the creative scene look like in Vietnam today?
**At the moment, there are no headliners from abroad, so as a local artist you can use the lack of international creativity to your advantage. You can recreate yourself, create your brand and become a local star. Vietnam loves things from abroad, but now if you're a local artist you can get all the attention. There's been a lot more local collaborations that really grow the community. It is so accessible and people here are very supportive. No one starts out as a professional DJ, we all make mistakes, but we are here to learn and to grow, to support each other. I think the world needs this spirit.
**Who are you excited by in the music scene, right now?
**Moving to Vietnam made me much more open to different music styles. In Berlin, I was focusing a lot on techno, whereas in Saigon, I listen to the craziest mash ups: trap and hip-hop mixed with garage and house (Minoto and Larria), or Vinahouse mixed with techno (An Phi and Nodey). I love that it is very experimental. There's pop (Wren Evans, My Anh), electronic (Dustin Ngo), and in terms of rap crews, I really respect Hustlang.
**How does Ho Chi Minh City inspire you?
**It's a fast-paced city that never sleeps. The city is alive day and night. Everyone has a space. People are so hardworking, they would never say no to work, and the community support each other. I think maybe it's a communist thing, but people are always in groups, and I really admire that.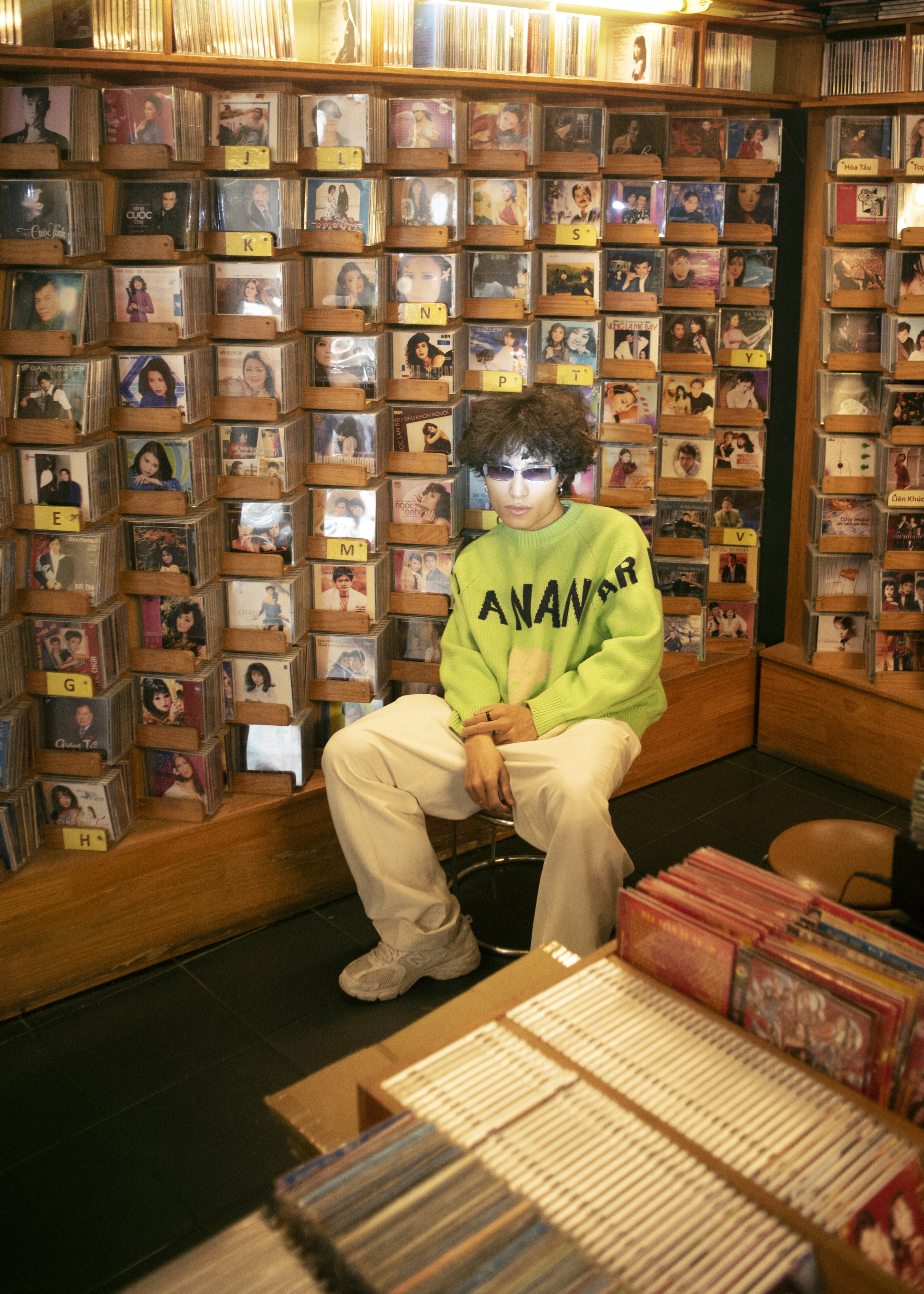 Larria, 24, DJ and music producer
**Do you think Ho Chi Minh City has changed in recent years?
**In HCM City, everything is being updated everyday, the development of technology helps people update music faster than before. The appearance of Spotify, Apple Music and other platforms helps Vietnamese people's awareness of music, meaning that this industry will grow further.
**How does the city inspire you?
**It's the most populous city in the country. Ho Chi Minh City brings a lot of young energy and cultural diversity. From people to the noisy sounds of motorbikes, markets and pubs.
**What was a high point for you in 2020?
**I had time to reflect on my past and restructure my strategy for the future. I also had time to try new things, and to take care of myself and my soul. Even through all this pandemic stress, I managed to release my first EP on Spotify and one club edit pack, which I'm really proud of. For New Year's Eve, I organised a countdown event in my hometown of Tay Ninh and it was amazing. Normally we don't have many events there, so it felt really special to me that I could bring music to the young people in Tay Ninh.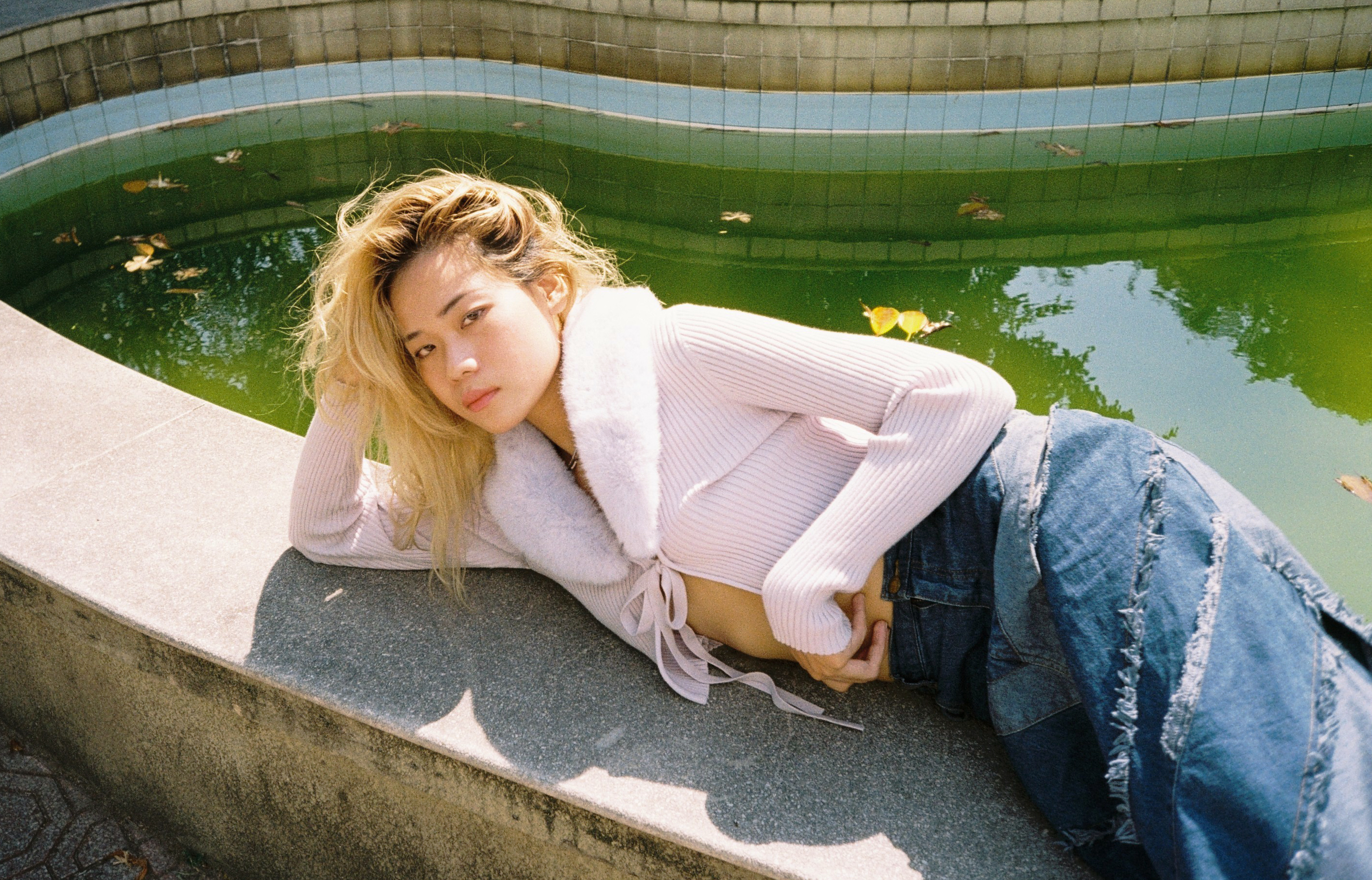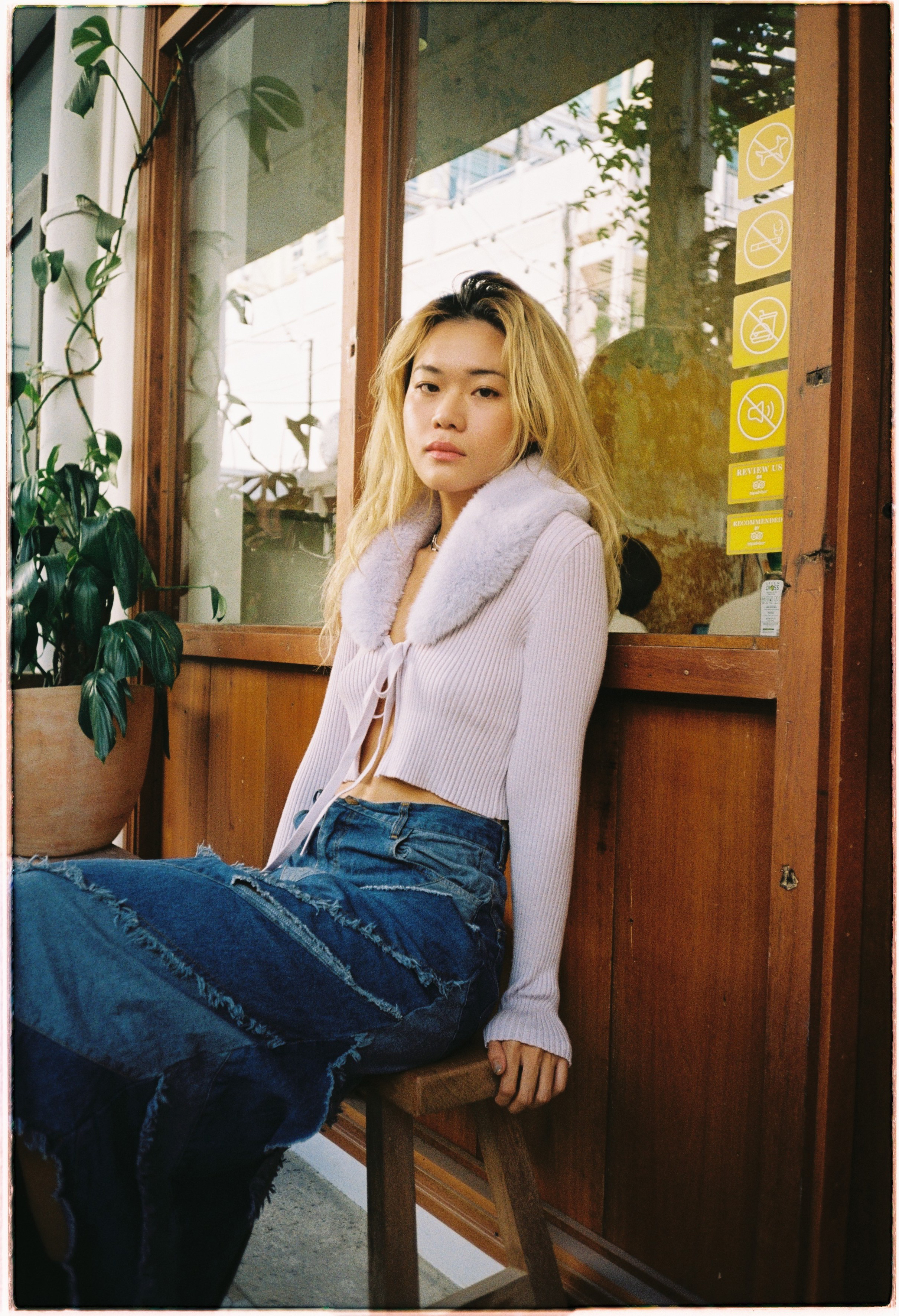 Huyen Linh Dien, 26, stylist
**Tell me about being a stylist in Ho Chi Minh City.
**Ho Chi Minh is a young and dynamic city, which inspires me every day. It has so many talented people that show me different sides of art and fashion, who push me to learn and create. Recently, I participated in two projects, which are quite interesting. The first one is the Dualism artbook by visual artist Dzung Yoko. It's a year-long project, consisting of 20 unique concepts that illustrate different aspects of the mind, and was released with a three day exhibition. The second one is Tung Salie's personal project "Xuân đến, Xuân đi, Xuân lại lại", which talks about the [feeling of] regret whenever spring/new year comes and goes.
**What is the Vietnamese fashion scene like right now?
**We have big-name designers like Nguyen Cong Tri, Phuong My and Tran Hung dressing international celebrities like Beyonce, Rihanna and Michelle Obama. But on the local side, multiple brands (such as AEIE, Vaegabond, Moi Dien, Nirvana Streetwear) have successfully broken through conservative fashion [standards] and convinced customers to love and wear their designs.
**How does the city inspire you?
**If Hanoi brings me peace of mind, HCM pushes me to work and experiment. There are always so many things happening that you don't want to miss: art exhibitions, fashion shows and concerts. Each experience gives me new inspiration to create and practice fashion, which I'm grateful for.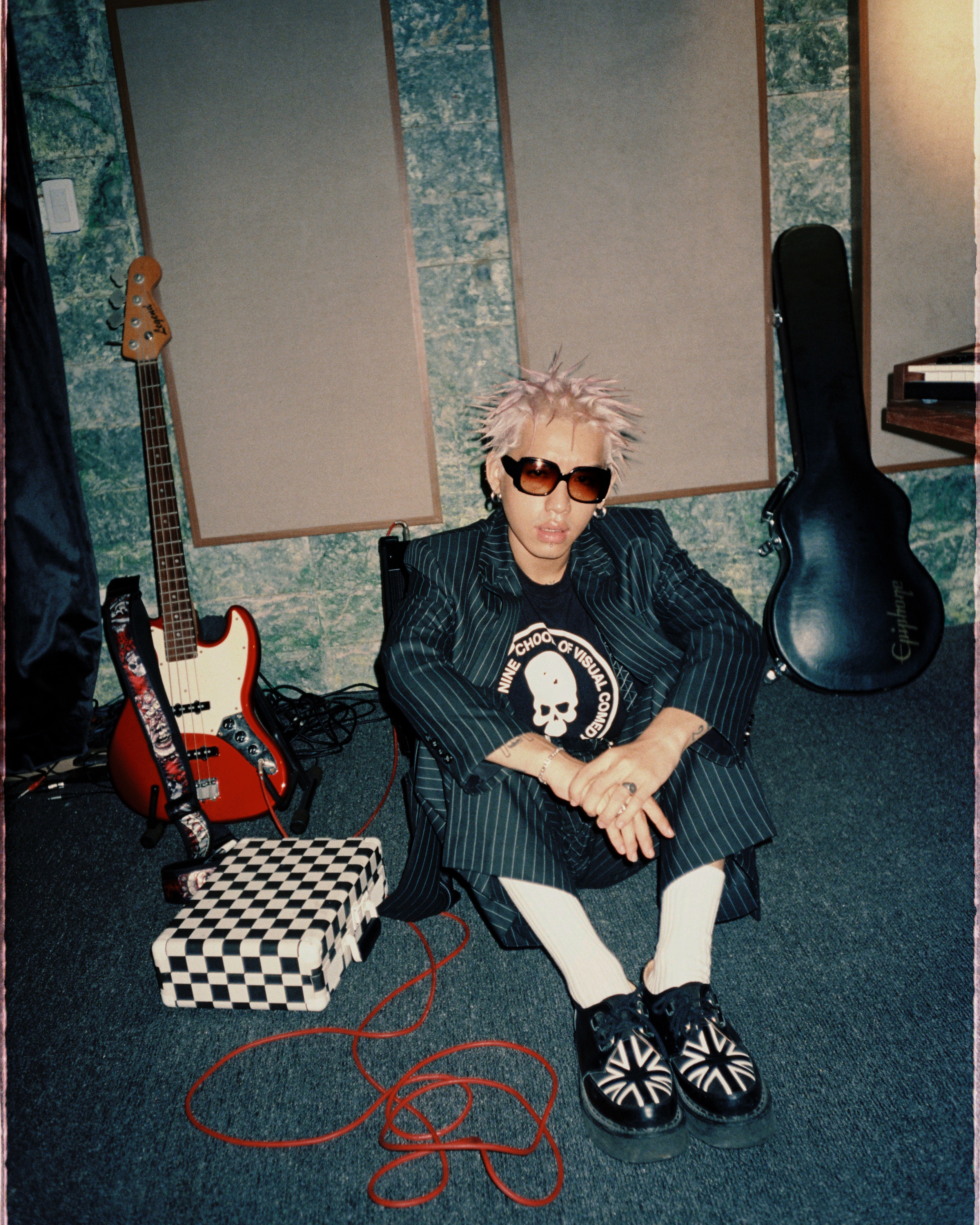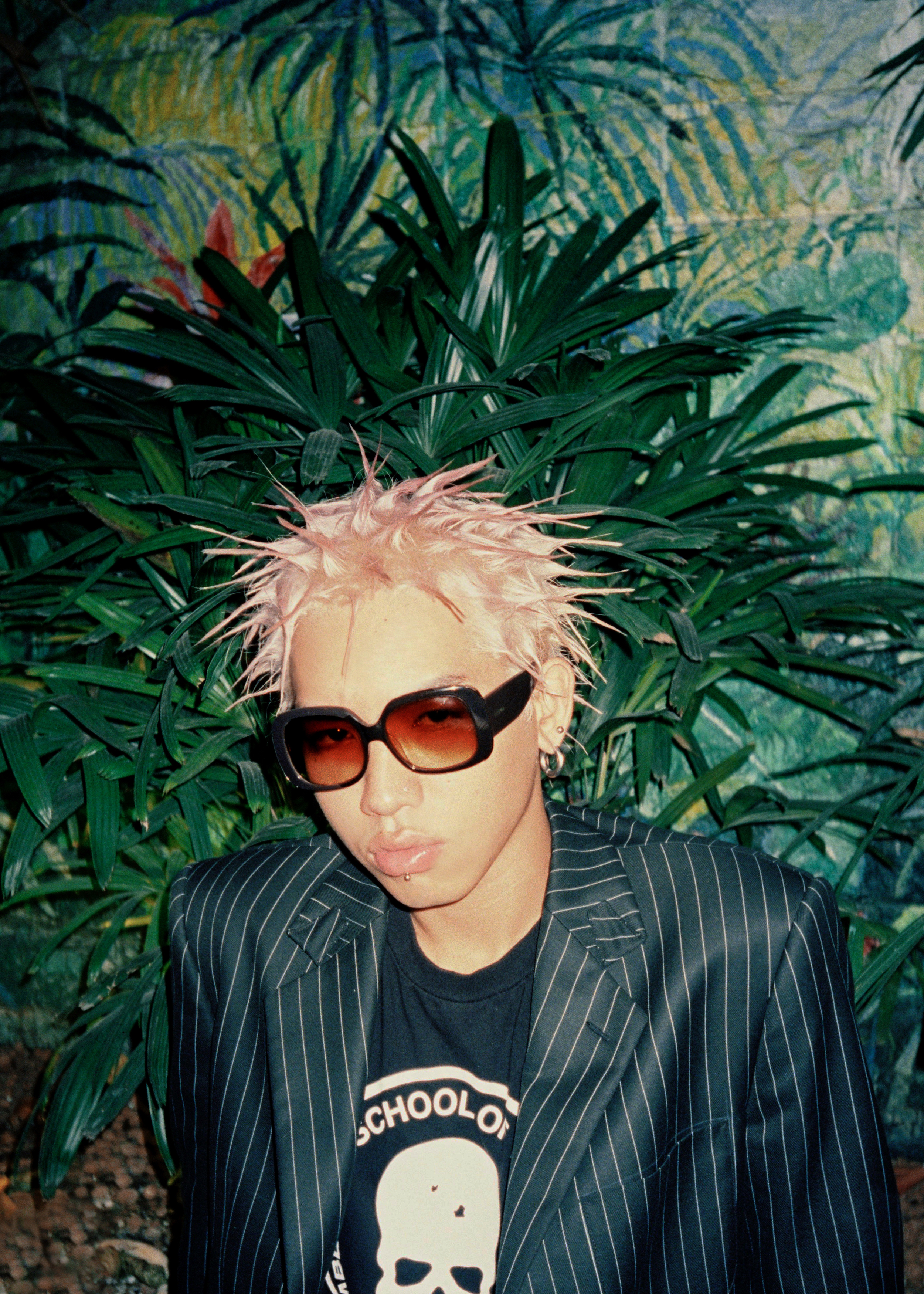 WEAN, 22, rapper and owner of fashion brand LAZYTHINK
**How would you describe the creative scene in Ho Chi Minh City, right now?
**Everyone has started to notice and recognise the importance of both individual and collective creativity. The city is where different cultures come together — from the ancient Champa culture to the modern French art, forming a firm and diverse background for young people to get creative and inspired. In my opinion, the difference between Vietnam's creative scene and others is that in Vietnam, it's easier for us to execute our ideas because costs are cheaper and the production conditions are easier to manage. And if we lack funds or resources, most people will still figure out a way to do everything with very limited resources, by spending more time and effort pulling it off by themselves.
**How did your clothing label, LAZYTHINK, get started?
**I founded LAZYTHINK in 2018 after I moved to Saigon without money. I started out with just 10,000,000 Vietnam Dong (about $450 USD) that a big brother from the collective 42THEHOOD lent me. He told me to take the money to make clothes and pay him back when I earned the money back. I wanted to design clothes that I would wear, and share this style with people. The other reason is to find more income to pursue my music career. The revenue from LAZYTHINK has [allowed me] to invest in music since the early days.
**What was a high point for you in 2020?
**Although 2020 was quite a bumpy year, I released two singles and a four-track EP, LAVIE, which is something I'm very proud of. My biggest achievement this year must be the music video for the title track.
**How does the city inspire you?
**I come from Quảng Ngãi, a rural province in Central Vietnam. In the eyes of a countryside kid, HCM City is the promised land to develop and cultivate my dream. HCM City, to me, is dreamy but equally realistic at the same time. Not only has it inspired, but it also gives me a good deal of life lessons and I feel that here is where I belong.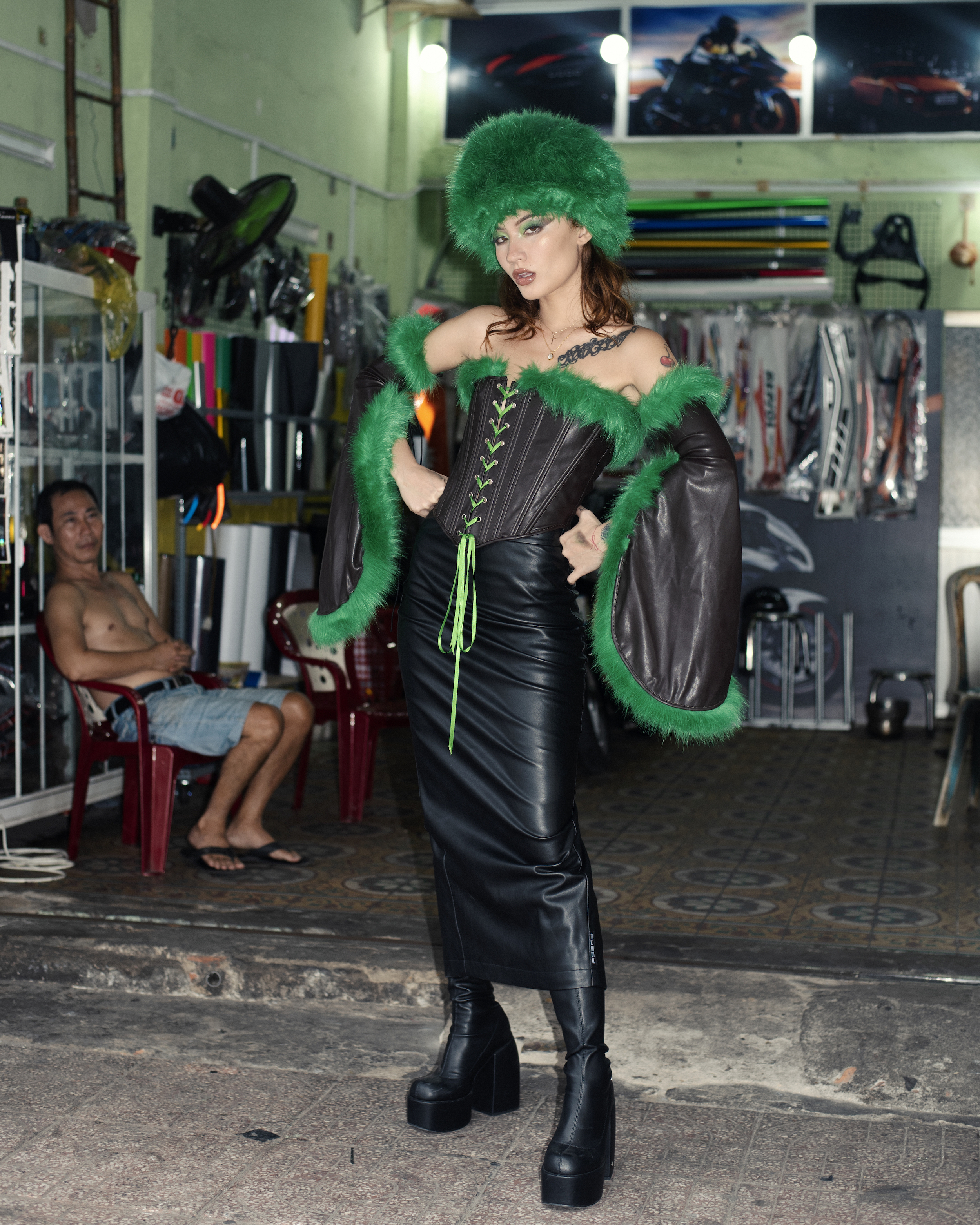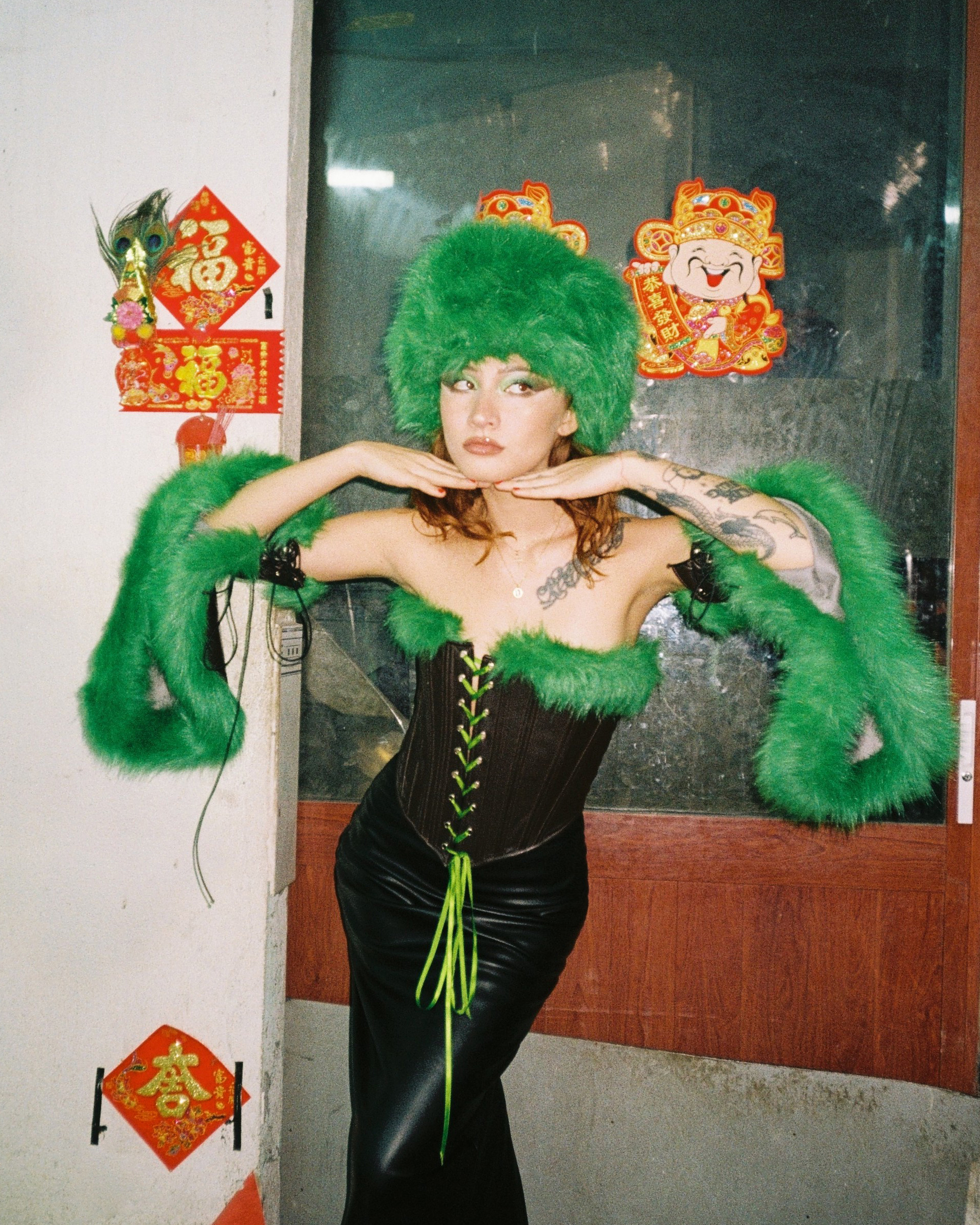 Naomi Roestel Huynh, 24, musician and content creator
**Tell me about the creative/music scene in Ho Chi Minh City.
**The creative scene in Saigon has always been interesting. It's much more open nowadays due to subcultures from younger generations. The Vietnamese music scene is in it's transformation between the old and the new, the mixing of [old music styles] into new genres. I find that quite refreshing because it opens up more exciting combos of music and culture.
**How would you describe your music?
**For some time now, I have been making pop. But recently I've fallen in love with more nostalgic vibes… maybe a bit of old school R&B, a bit of rock? I'm looking forward to releasing a new EP this year. I'm working with some of my close friends and we're making very exciting music.
**What was a high point for you in 2020?
**I went touring a little bit in Da Nang, Ha Noi and soon Binh Dinh, and got to perform at some gigs in Saigon. But the highlight was when I got to perform on the biggest stage I've ever been on, at the countdown event in Hanoi (it was the last day of 2020 so still counted as 2020!). Myself and WEAN, as a singing duo, performed in the middle of Hanoi for thousands of people on New Year's Eve.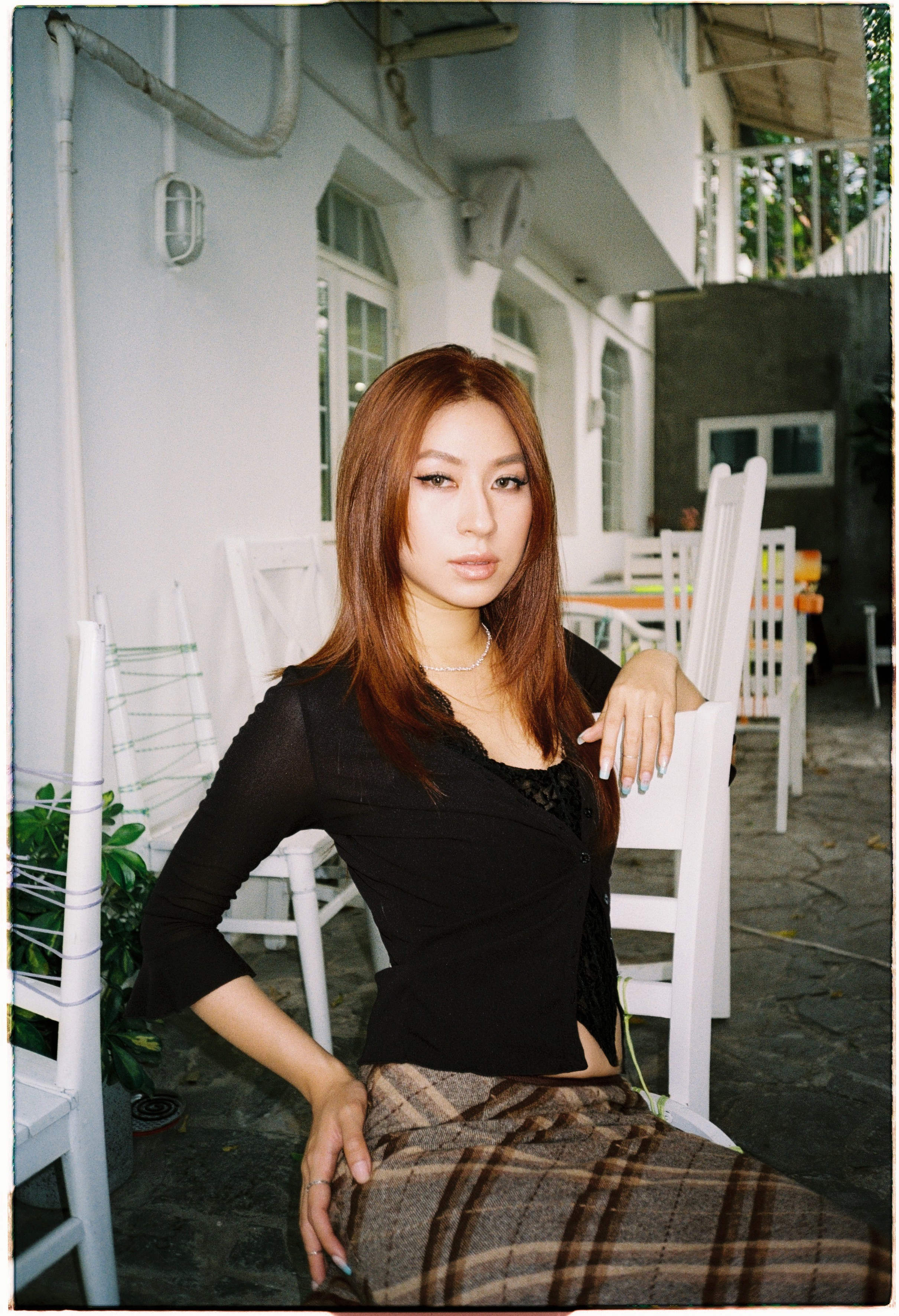 Ngo Hoang Thanh Vy, 27, founder of fashion brand Mamavirus and vintage homeware platform Once Studio
**Tell me about the Vietnamese fashion scene.
**Not only are there more and more talented young designers emerging, but surprisingly, design schools in Vietnam have also recently evolved to giving more creative freedom to their students. They're no longer confined to the standards and ways of the past. I believe the creativity of the Vietnamese youth is not inferior to any other country, and that they just need a good supportive environment that will help them develop themselves and their talents.
**Which artists, brands or creatives are you inspired by?
**There's plenty of rising local talent in Vietnam. Quách Đắc Thắng is a young fashion designer who stands out among them because of his creative approach. He's the founder of the brand La Lune and the main designer behind AEIE. These brands are definitely worth checking out.
**How does Ho Chi Minh City inspire you?
**I feel so lucky to be living in HCM and be able to experience the magic of the city I love so much; a city I lovingly refer to as Saigon. If you've also been to other cities in Vietnam, you'll realise that Saigon is the busiest, filled with the hustle and bustle of daily life; a city full of opportunities for those with ambition. From the crazy traffic to street markets and shopping centres, the city comes alive in every direction. I think it's a beauty that's distinctively Saigon. I'm also inspired by those who live and work here, people who have nothing but hearts full of dreams. They push me to try harder in order to bring new ideas and contribute to my community and my city. I hope this could be a place where you can find inspiration too, for it is definitely a city worth living in.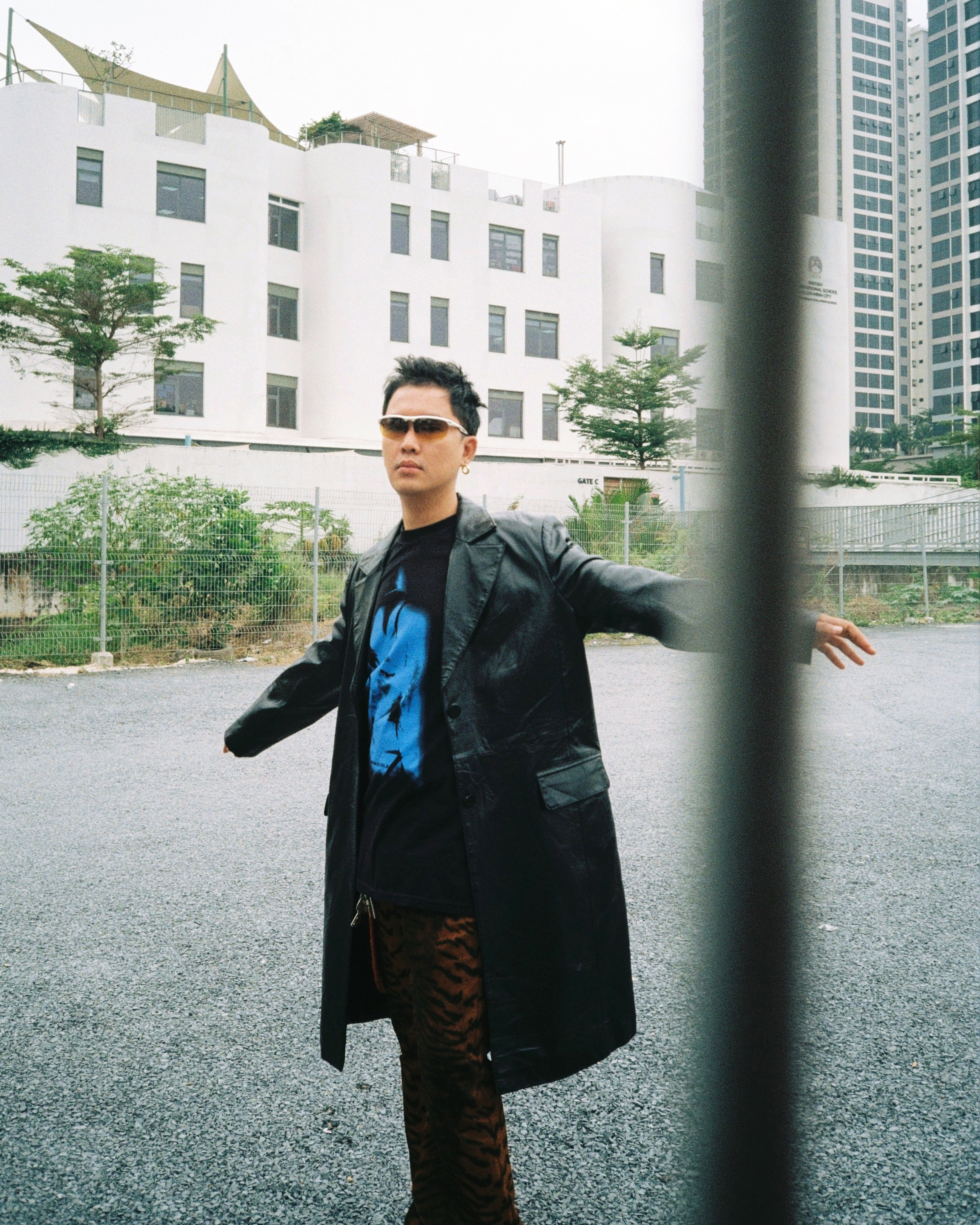 Binpos, 28, stylist and founder of AAH Midnight Club
**Can you describe your aesthetic?
**I love beautiful things, like to express a unique and independent personality, as well as creating beautiful things in my own way. I don't like sameness. I like to learn new things.
What is the Vietnamese fashion scene like right now? The Vietnamese fashion scene is blooming. Young people are very talented, they are able to approach the world and dare to express themselves more. My brand AAH Midnight Club was established in 2014 and is a mixture of styles and genres, but with a special focus on punk. I'm not the type of person who likes to put a limit on defining my style but the brand reflects young, modern and open-minded people who like to express themselves.
**Do you think Ho Chi Minh City has changed in recent years?
**Ho Chi Minh City is a fast-developing city and also a city of freedom. It is considered the promised land: so many people have flocked to it to develop their careers. In recent years, the city has seen strong development in the creative industry and in fashion. People have a better awareness of the arts, and tend to learn more to improve their skills.
**How does the city inspire you?
**With its people. They are independent, free, open-minded and dare to challenge themselves.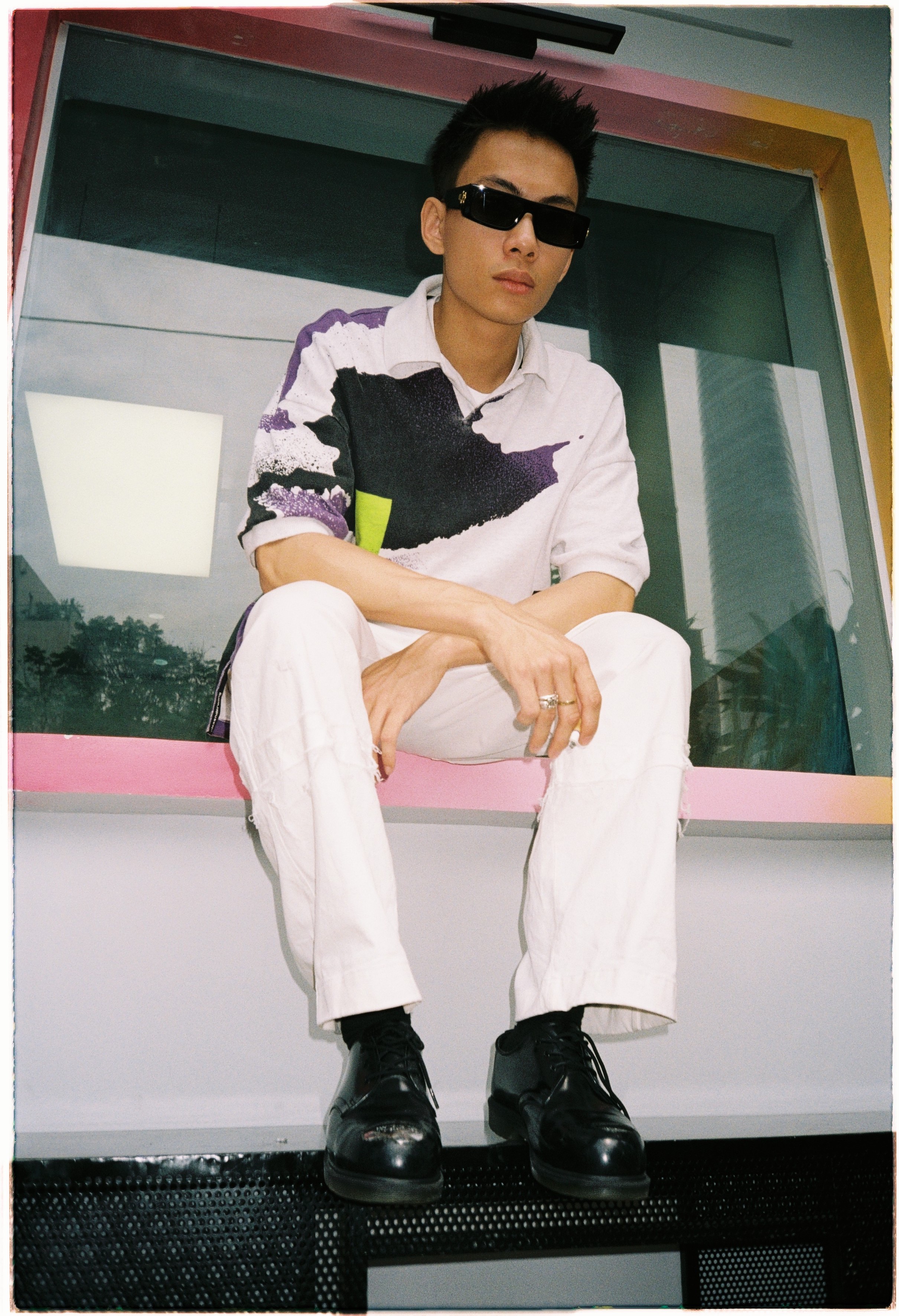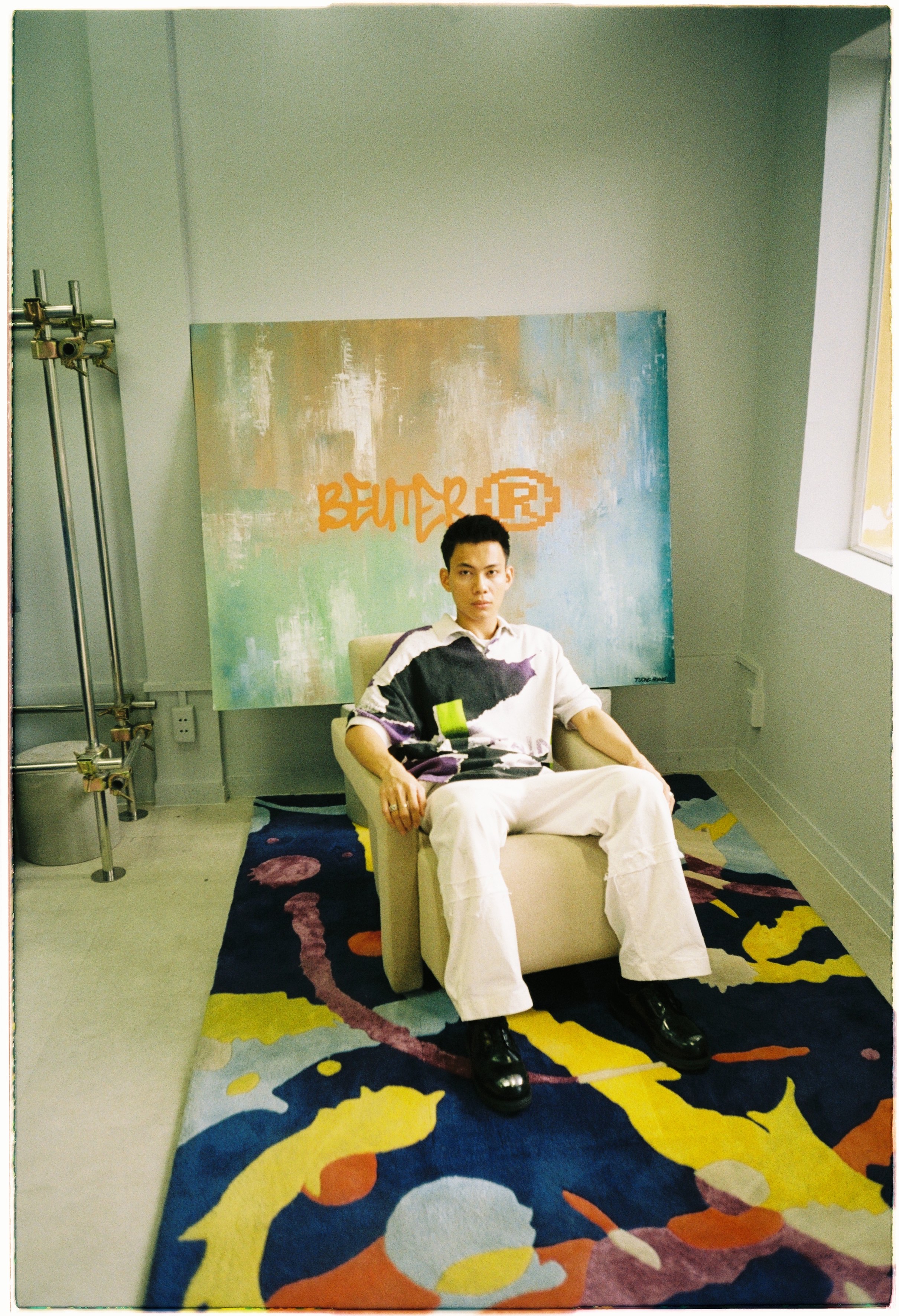 Hoang Tuong, 25, DJ and owner of fashion brand The BEUTER
Tell me about the music and fashion scenes in Ho Chi Minh City. Young Vietnamese musicians have really gone all-in over the past few years. They spend big budgets on producing music and accompanying visuals, and so there has been recognition of Vietnamese musicians in international media.
Vietnam's fashion scene is growing at an exponential rate too. With proper education, there are more and more promising talents coming up. Talents living abroad saw the potential and came back to work in Vietnam. The youth is also now more expressive in their style; they have the boldness to express their identity. The growth of street culture and music is stronger than ever. These things are also receiving more acceptance and recognition from society.
**Tell me about BEUTER. What makes it unique?
**It's an outlet for my reflection on street art and youth culture to be expressed through fashion products. BEUTER embraces the casual. I make everyday garments like T-shirts and hoodies. I love beautiful things and love to create them too, so I make sure that is reflected in my brand.
**How does HCM inspire you?
**HCM has been bringing me endless inspiration from the dynamic to the boldness of people here. The combination of historic buildings and new skyscrapers, street food, the non-stop sound of motorbikes and on-going construction. I love all of these and they bring me new inspiration every day.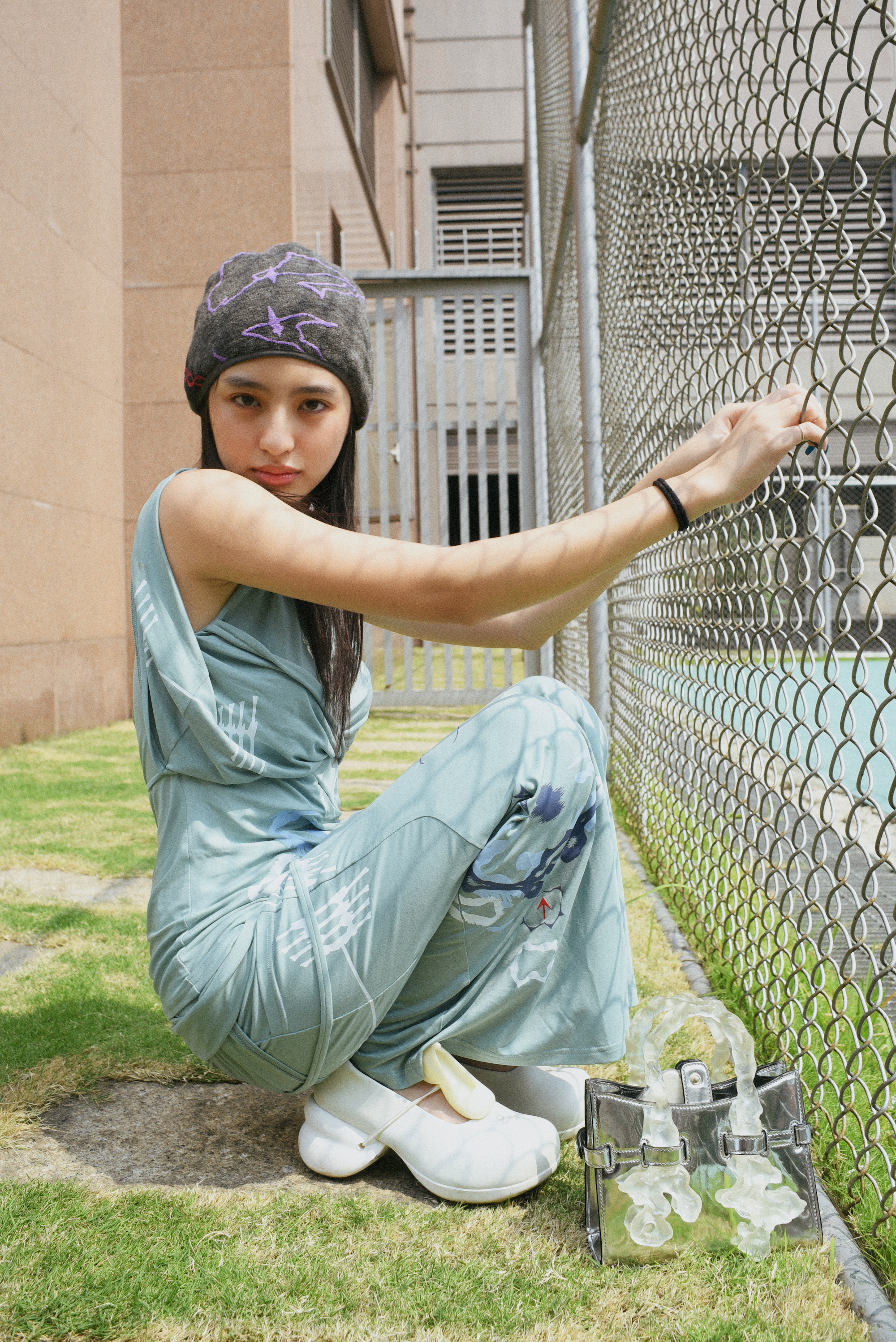 Ngoc Minh Duong, 24, model
What is the Vietnamese fashion scene like right now? Vietnamese fashion trends have diversity. It can be based on our culture, other cultures or just simply creativity. My style is just wearing what you like, defining yourself, that is the trend that will last forever.
**How does Ho Chi Minh City inspire you?
**HCM has always been well-known for its history, but its development has led to he city becoming Vietnam's financial centre too. The outcome of this rapid development is the city becoming so well organised — the road, the traffic (still a nightmare in rush hours) — it's basically a safer and more convenient place to live. The people are also becoming more aware of their actions in society. It has changed a lot since I first came here years ago.
What do you think is unique about being a model in Vietnam? In Vietnam, I have the opportunity to learn and perform confidently. However, I want to grow personally to become more flexible, to understand how top models in the world represent their fashion. Going abroad will provide a chance for me to learn from the best.
**What are you looking forward to in 2021?
**Last year, I signed to 21Models Management in China. As soon as this pandemic is over I will have to go back to China to work and live there.
_
Follow i-D on Instagram and TikTok for more culture._
Credits
---
Photography Dao Nhat Tan.