An exclusive first look at Billie Eilish in Gucci's new movie
America's formidable musical force makes a surprise appearance in the latest instalment of the fashion house's seven-part film series.
|
20 November 2020, 3:00pm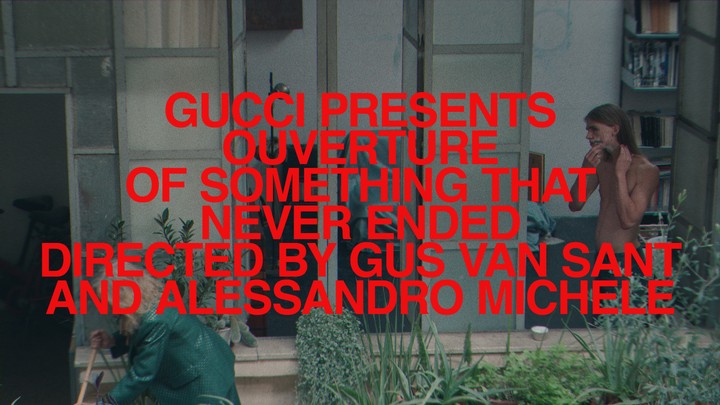 Even when she's not stood in the glaring spotlight she's now used to, Billie Eilish is always somewhere, working away on a project that will eventually upend pop music. After releasing a handful of quarantine singles earlier this year, the exquisite rage of "Therefore I Am" felt like something of a comeback for her. Now, it's pretty much cemented that she's making a return, appearing in tonight's episode of Gucci's miniseries, Ouverture of Something That Never Ended, currently rolling out nightly until Sunday on Guccifest.com.
Titled THE NEIGHBOURS, tonight's episode will feature Billie herself in a storyline capacity that, so far, has been kept tightly under wraps. All we can reveal is this 10 second teaser, and that the part of the film Billie appears in — directed by Gummo creator Harmony Korine — strays from the regular directorial duo of Gus Van Sant and Gucci creative director Alessandro Michele, who've been behind every element of the series so far.
You can get an exclusive first look at her appearance below, in preparation for tonight's premiere at 11:30pm CET. Find out what time that is where you are, then head over to Guccifest to catch it live in all its glory.
Tagged: