Bong Joon-Ho has finished writing his Parasite follow-up
The film will be the director's first since that modern classic swept the Oscars in early 2020.
|
15 February 2021, 11:45am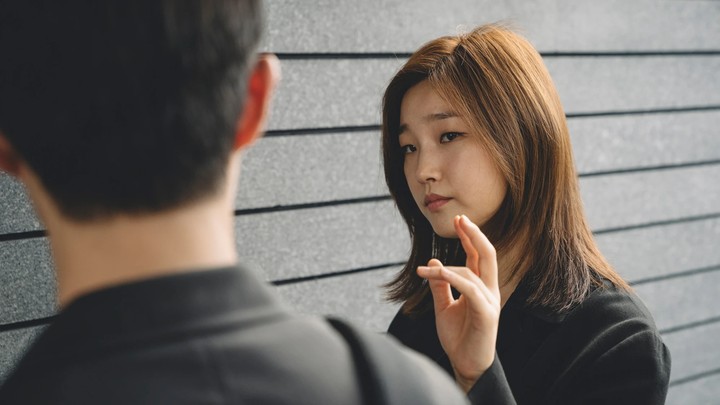 Still from Parasite
Can you believe only a year has passed since Bong-Joon Ho made history by winning the Best Picture Oscar for his smart, scathing social satire, Parasite? Though time has endlessly bended and lost all meaning over the past 12 months, director Bong has been busy. Recently, he's announced that he's just wrapped the script on one of his two upcoming feature movies.

On this month's episode of The Director's Cut podcast, Bong picked up the phone to Brick and Knives Out director Rian Johnson, with the two spending 90 minutes dissecting their craft and discussing current projects. They also discussed two of Bong's upcoming movies -- one in English, one in Korean -- with Bong revealing that he's making progress: "It feels like I'm splitting my brain in half left and right writing these two scripts," he told Rian. "But I finished one last week."

We know from his lengthy interview run that these movies aren't blockbusters on the scale of his past projects, like the excellent sci-fi Snowpiercer. Instead they're closer in tone and size to Parasite and his 2009 project, Mother, and have been in the works since before Parasite bowed at Cannes Film Festival. The Korean movie is a horror-action project. The English language one, which would be his third following Snowpiercer and Okja, is "a drama film based on a true event that happened in 2016," he has said. "Of course I won't know until I finish the script, but it has to be set half in the UK and half in the US."

At present, that's pretty much all we know about Bong's new projects; he's keeping tight-lipped as to which script he's finished and if either have been picked up for release. There were, however, two years between his last movies Okja and Parasite, so don't be surprised if we get whispers of a new Bong Joon-Ho movie arriving in early-to-mid 2022.

Don't forget, there's also the news that he'll be executive producing an English-language spin-off of Parasite for HBO, directed by Adam McKay (who's hard at work on that Timothee x Ariana movie). When's that coming? Well, unfortunately we don't know that either -- but considering director Bong is involved, expect it to be as strong as the original that created all that hysteria in the first place. In the meantime, listen to director Bong and Rian's conversation in full below.
Tagged: