Photo courtesy of Gucci / Mark Peckmezian
Gucci's new capsule collection celebrates one of Italian fashion's unsung heroes
Few will know the name of Ken Scott, but his designs revolutionised Italian fashion in the '60s and '70s — and form the inspiration for Alessandro Michele's latest Gucci Ken Scott capsule.
|
18 February 2021, 6:00am
Photo courtesy of Gucci / Mark Peckmezian
Florals for spring? In the hands of Alessandro Michele, damn right they can be groundbreaking! Gucci's shaman-like creative director has just reinvented one of fashion's most hackneyed clichés as a genuine fashion-forward proposition for 2021. Just before breaking every fashion rule by collaborating with Balenciaga, Gucci partnered with one of the country's most illustrious textile mills, Mantero. The Como-based fabric supplier has an impressive archive of more than 10,000 fabrics from the last century, some of which were developed by one of Milan's unsung fashion heroes: Ken Scott. So, Alessandro decided to revive them (in partnership with the Ken Scott Foundation) in a capsule that is technically a part of Gucci's Epilogue collection, which was presented during Lockdown 1.0 last July, when Alessandro enlisted his studio employees as models, each of them showcasing looks they helped create during a livestream that lasted almost ten hours.
"Ken Scott was a really great creator of fabrics," said Alessandro Michele in a statement. "He mapped out flowers with romanticism and flowers into pop culture. He treated flowers like shop signs, he multiplied them, turned them into something that stood out. I like his work because I am obsessed with floral prints." Yet, to even many fashion buffs, Ken Scott will be an unfamiliar name, despite his massive contribution to Italian fashion during the '60s and '70s. Of course, since reinventing Gucci as a fashion kingdom of eclectic references, nostalgic vintage styling and pop culture kitsch, Alessandro has always toyed with clashing prints in that motto Milanese way — and this capsule is a celebration of one of his own heroes. He is not just referencing it, but crediting it, too.
So, who was Ken Scott? He was an American designer who was born in Indiana in 1918, eventually moving to New York to study at Parsons, where he began his life as an artist, alongside Marc Chagall and Mark Rothko. In 1946, Peggy Guggenheim even organised an exhibition of his paintings, but Ken had already begun experimenting with window displays, photographic backdrops and textile design. The latter led him first to Paris and then to Milan, where he settled due to its proximity to the Como textile district, and it was there he established his brand, Falconetto, which became known for its bright, sunny prints with Pop Art colours and ironic motifs. He earned the nickname "Fashion's Gardener" and his clothes were beloved by stars of the time, including Audrey Hepburn, Marisa Berenson, Twiggy, Veruschka, Jackie Kennedy and Brigitte Bardot. In 1967, the famous fashion scribe Eugenia Sheppard wrote: "No famous international wardrobe nowadays is complete without a touch of Ken Scott."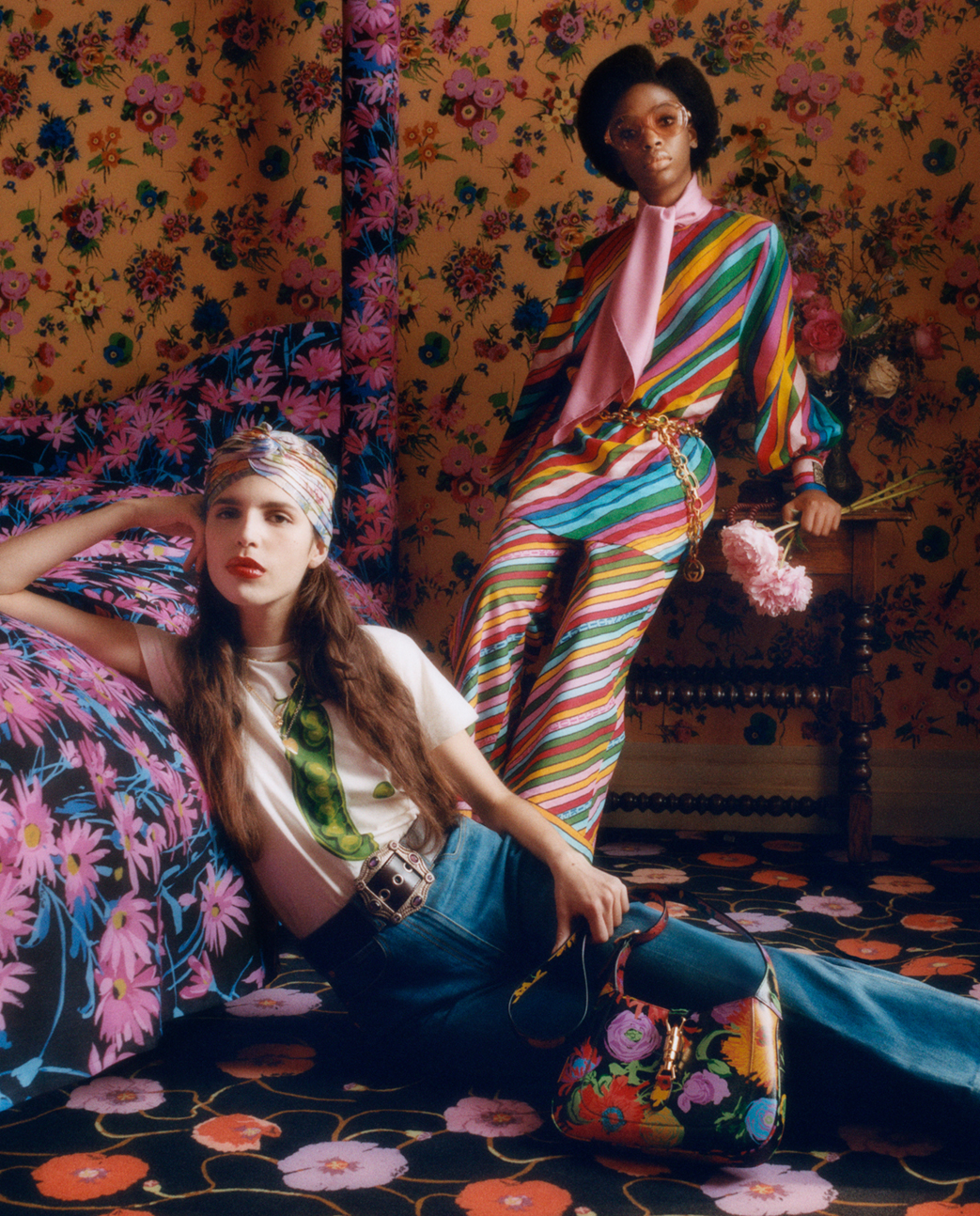 Ken even opened a restaurant in Milan, not only because he loved to cook but relished the idea of designing everything from forks to plates to lamps — making him a pioneer of what would now be known as a "lifestyle brand". He even staged fantastical shows in Rome and Florence, but like so many queer men of his generation, Ken died in 1991 due to AIDS-related illness, leaving a huge void in the arts and fashion landscape.
So, to celebrate his life and legacy, Alessandro has brought his body of work to life in a collection that includes Gucci's signatures, such as the 'Jackie 1961' and 'Dionysus' handbags, KS-monogrammed tracksuits and tailoring, dresses, hoodies and silk shirts in the designer's bright, electrified florals — the ultimate botanical antidote to mother-of-the-bride blooms. The accompanying rose-tinted campaign (pun intended), photographed by NYC-based Mark Peckmezian, shows it off in all its glory, set against — what else? — a room entirely covered in wallpaper florals, furnishings and buckets of fresh cut-flowers. The collection is available in stores now, just in time for the first blossom of spring.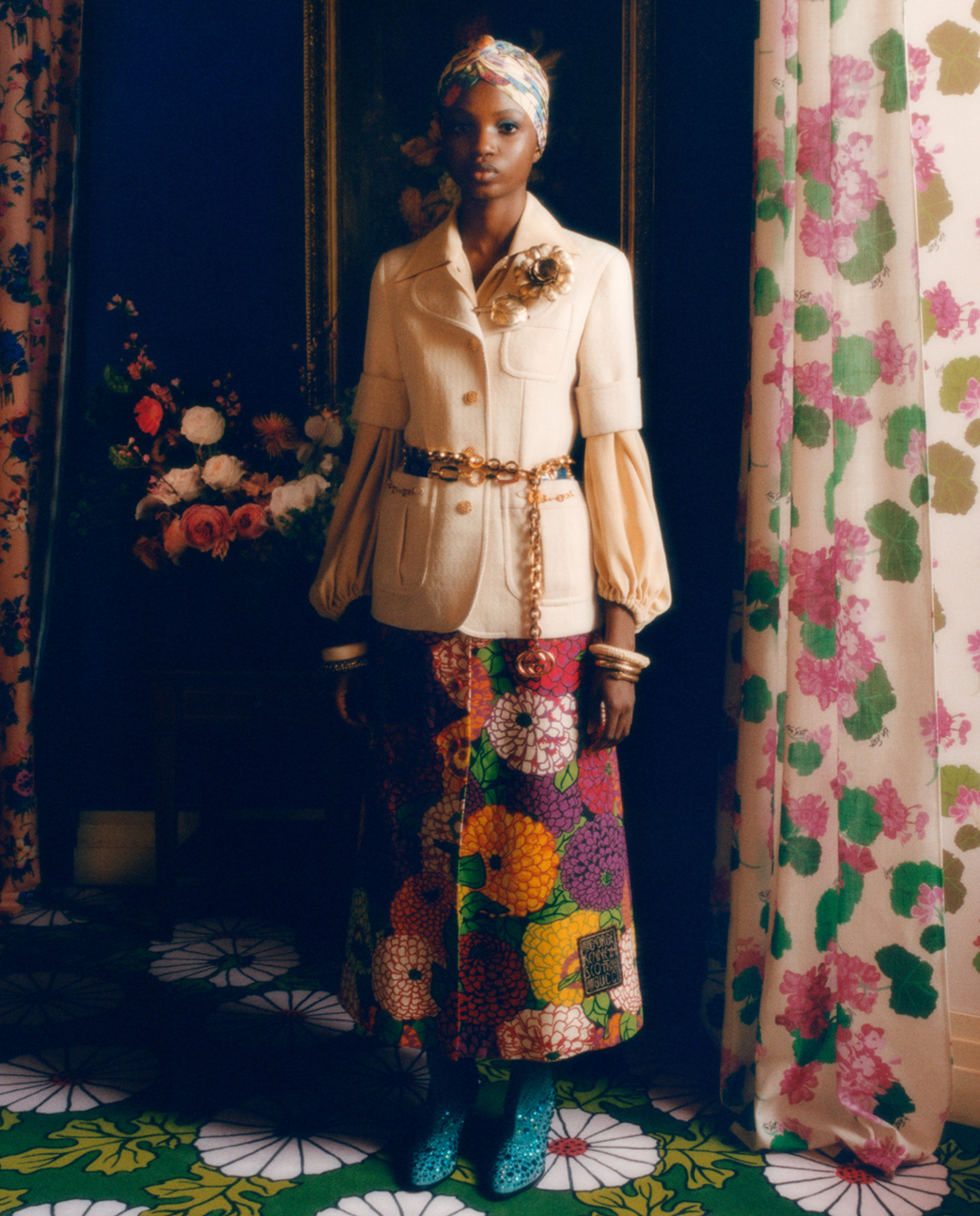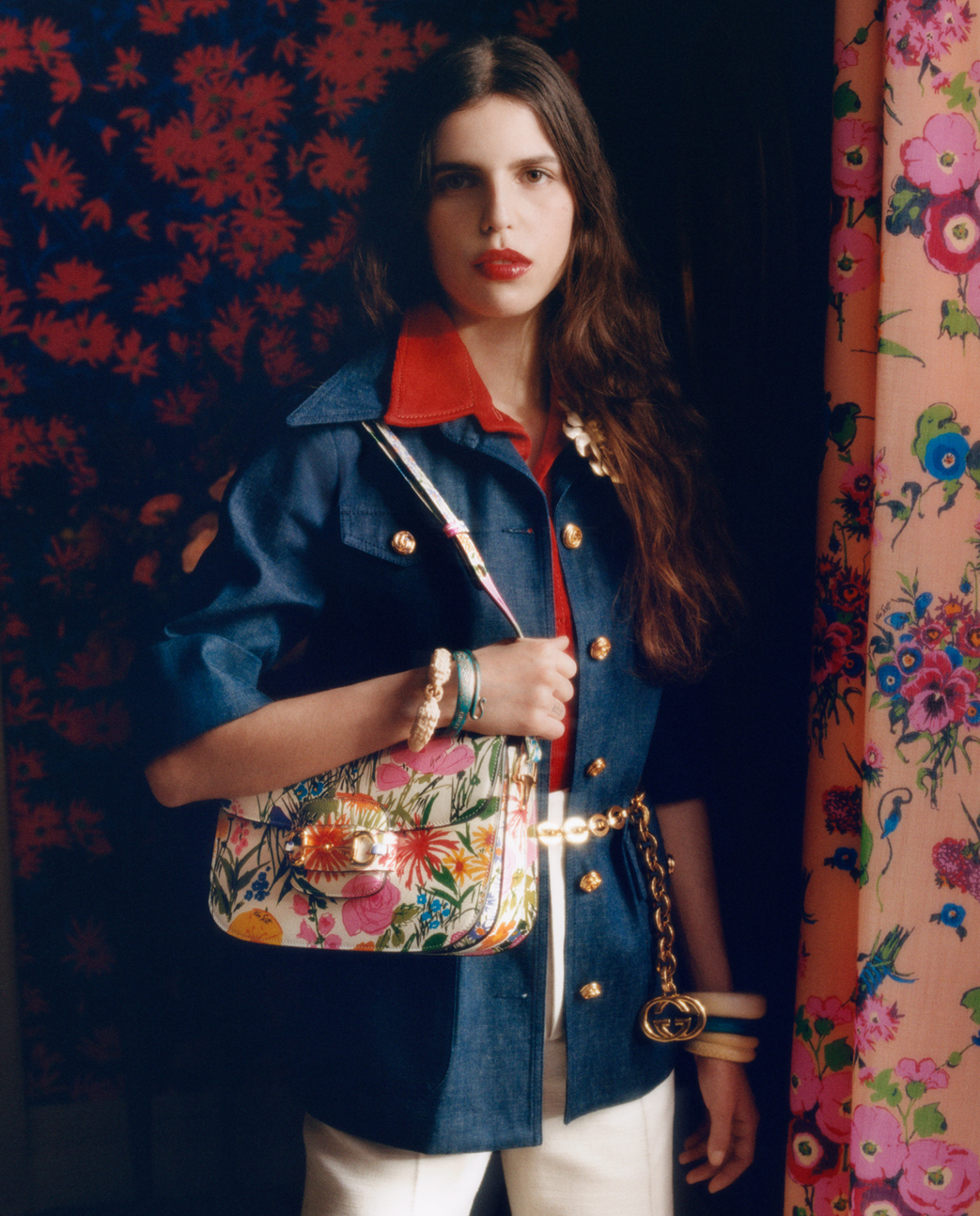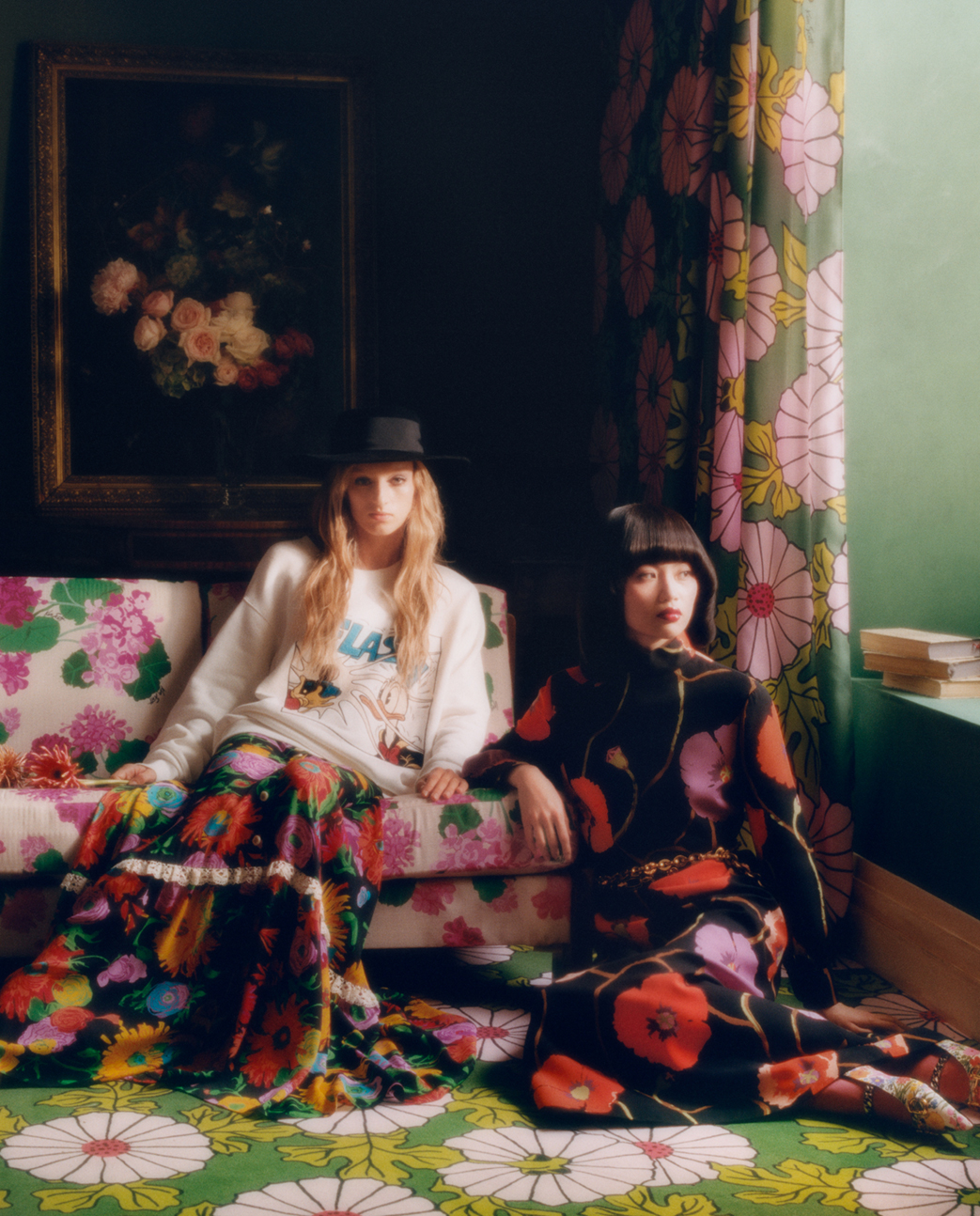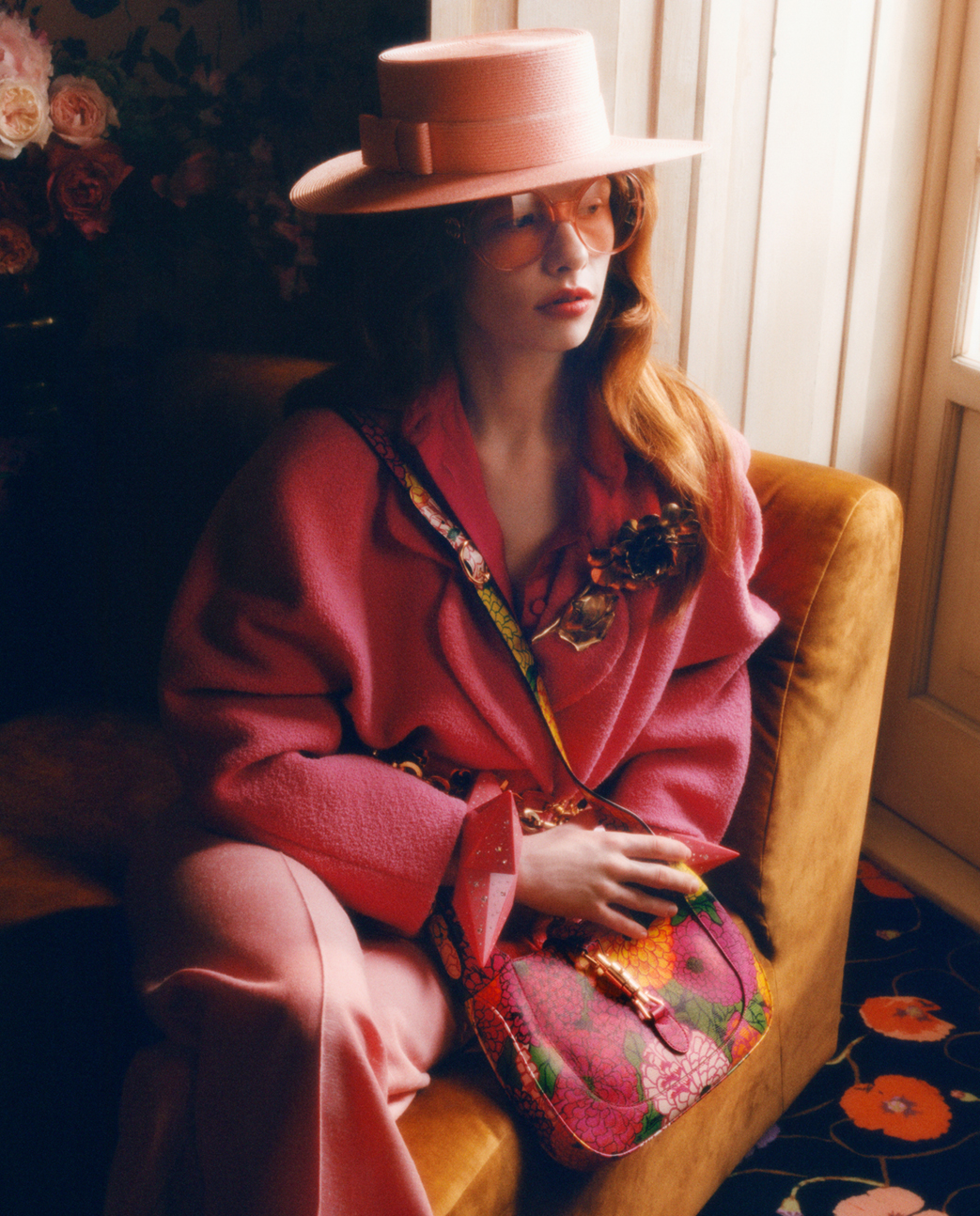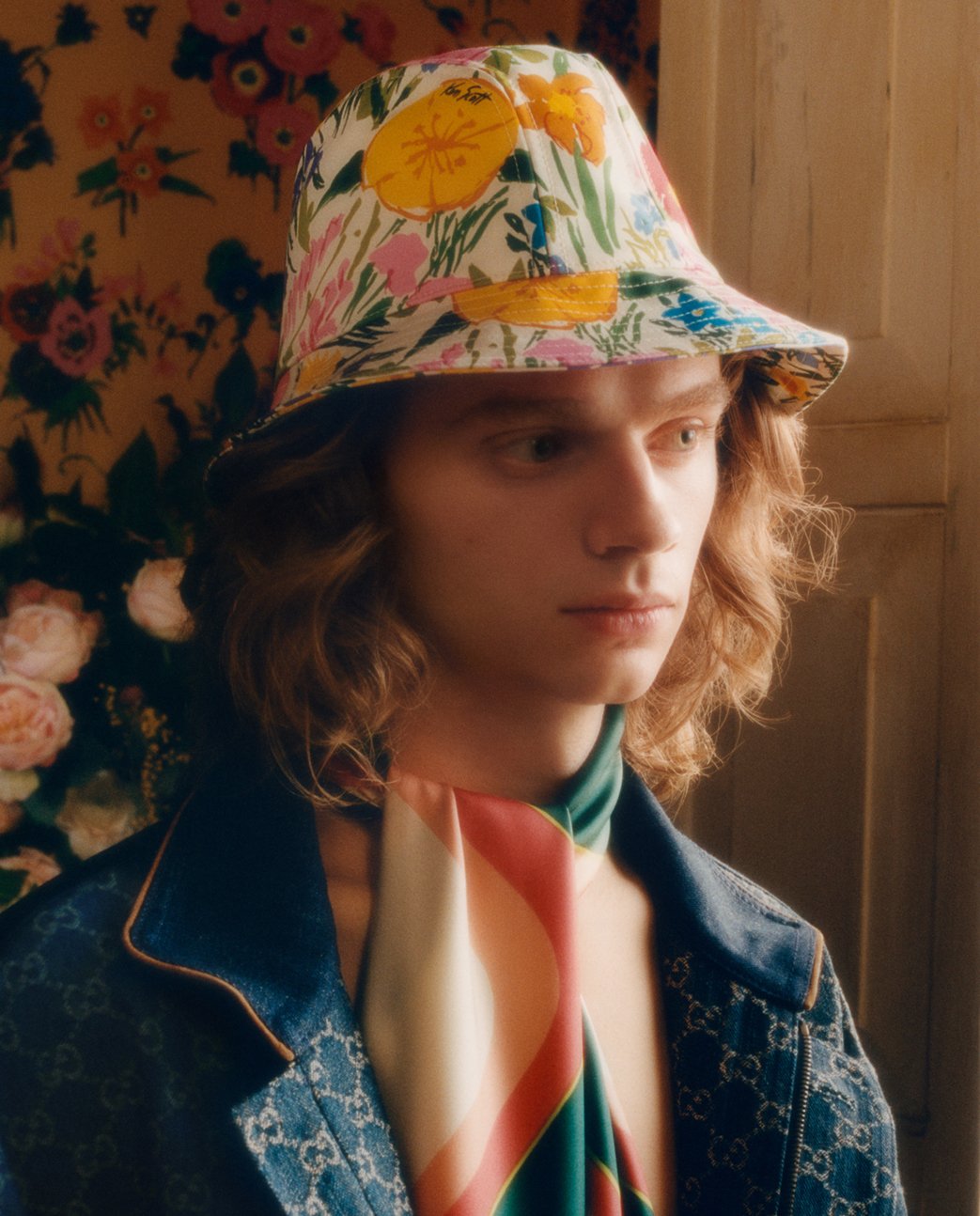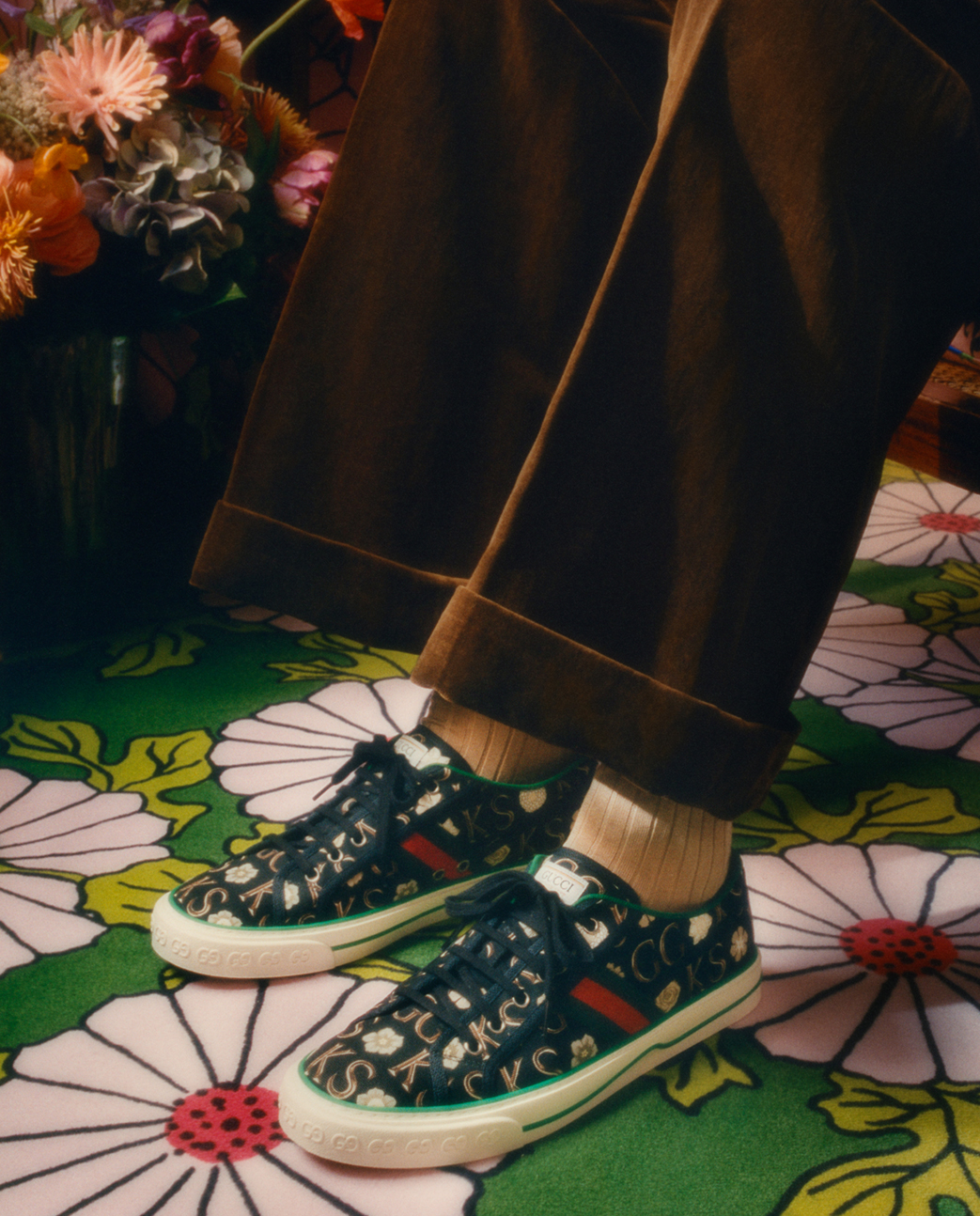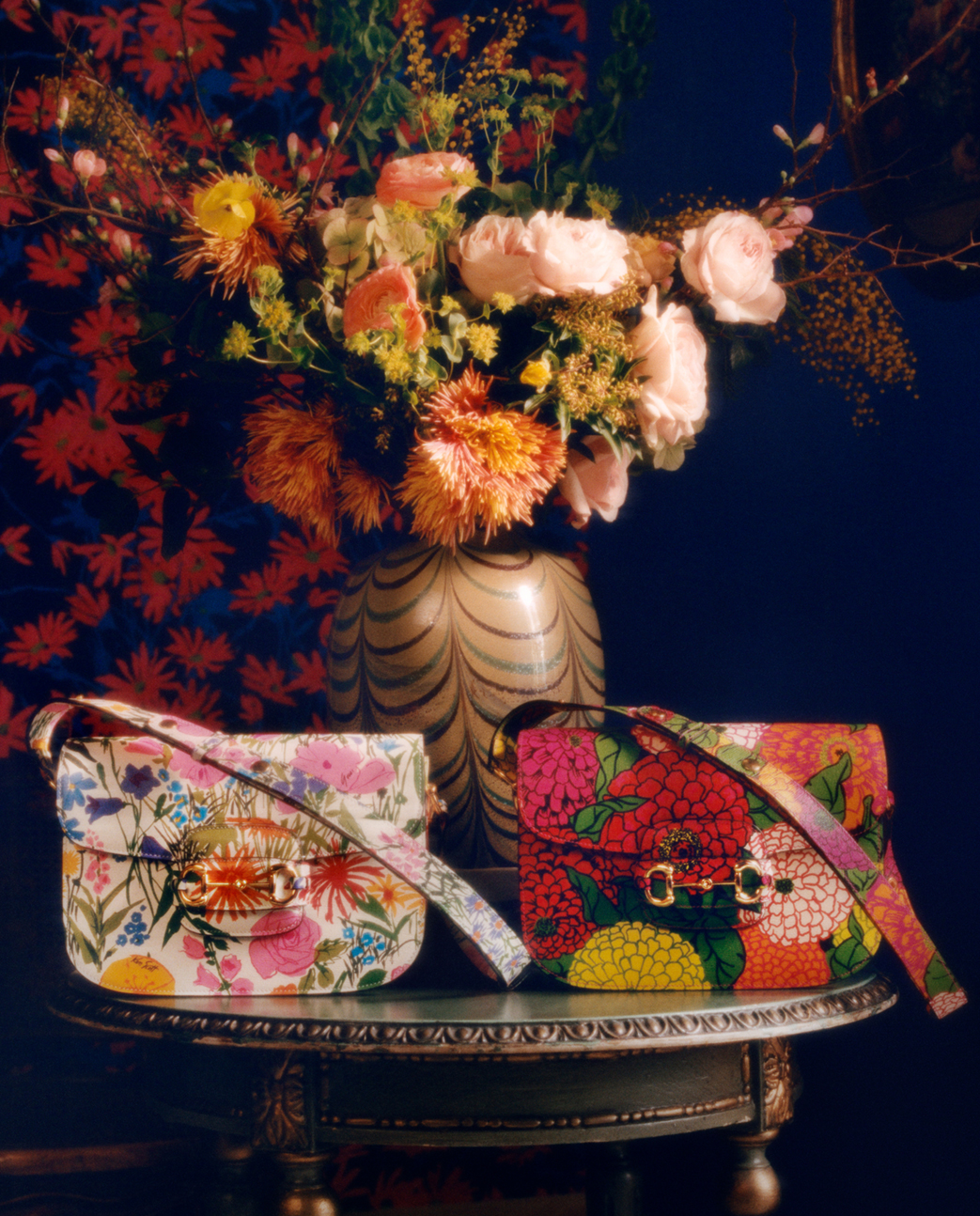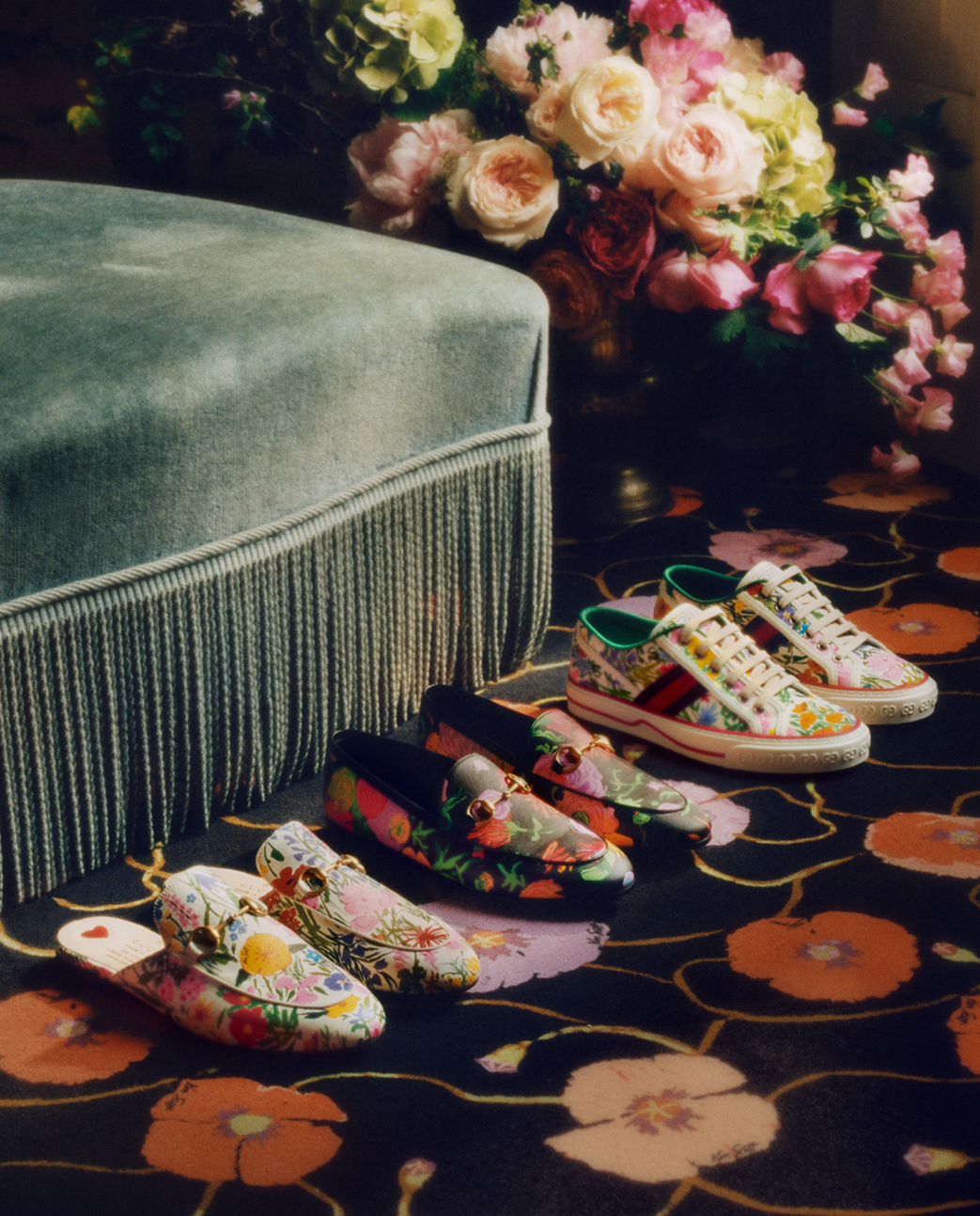 Credits
---
Creative Direction Alessandro Michele
Art Direction Christopher Simmonds
Photography & Director: Mark Peckmezian
Hair Stylist: Alex Brownsell
Make Up: Thomas De Kluyver