Byron Bay band Parcels and Gucci are a match made in heaven
Touring outback Australia with the ever-stylish, Daft Punk-collaborating musicians.
|
23 September 2021, 9:17pm
Photography Alex Waugh
There's maybe no other band in the world more perfect for a Gucci collaboration than Parcels. Five high school bffs who channelled their talents into a groovy electro-pop band in 2014, Louie, Patrick, Noah, Anatole and Jules have long served up effortlessly coordinated, lanky-haired style with nods to beach culture, 70s rock and classic suiting vibes. So, when Gucci approached them to wear the new Ouverture menswear capsule collection recently, the band happily traded in their vintage pants and polos for Gucci looks that supercharged their aesthetic. As the band's drummer Anatole 'Toto' puts it, "Gucci had been a far-off dream for years because the brand fits our style so well. When it actually came about, we were all super blown away. It's been awesome."
Since then, the band, who moved from Byron Bay to Berlin a few years ago, have been spotted on tour in Australia and across Europe, running through the desert and jamming outside remote outback pubs in head-to-toe Gucci. In the wardrobe are red polos inspired by the historic estate Alessandro Michele identifies as the first 'Gucci Place'. Monogrammed wool vests, denim flares and sharp sports coats take inspiration from British subcultures and attitudes, delivering a fine balance between gentle and tough.
In the music video for their new ear-pleaser Somethinggreater, the action takes place at a party in a Parisian apartment, with the band and their friends wearing key pieces from the Aria and Centennial collections - with muted patterns and diamond jewellery creating a subtle decadence. In another video as part of their collaboration, Parcels perform a synth-heavy song called Older wearing textured blazers, cosy cardigans and tasselled leather "GG" motif moccasins inside a warm European bistro. Between the timeless jams, perfect outfits and clear band camaraderie, Parcel's are creating a world that's nothing but inviting.
Right now, Parcels are preparing for the November launch of their second album Day/Night, a concept record follow-up to their initial, self-titled album, that promises to explore new, less-sunny territory and make anyone who's ever called them a 'funk' or 'disco' band think twice about their potentially reductive descriptions.
Here, along with a series of exclusive images by photographer Alex Waugh—taken on a special tour through some of Australia's most remote towns including Coober Pedy and Broken Hill—we speak to Toto, the band's drummer, about the Gucci collaboration, career highlights and becoming closer as a band while navigating Covid.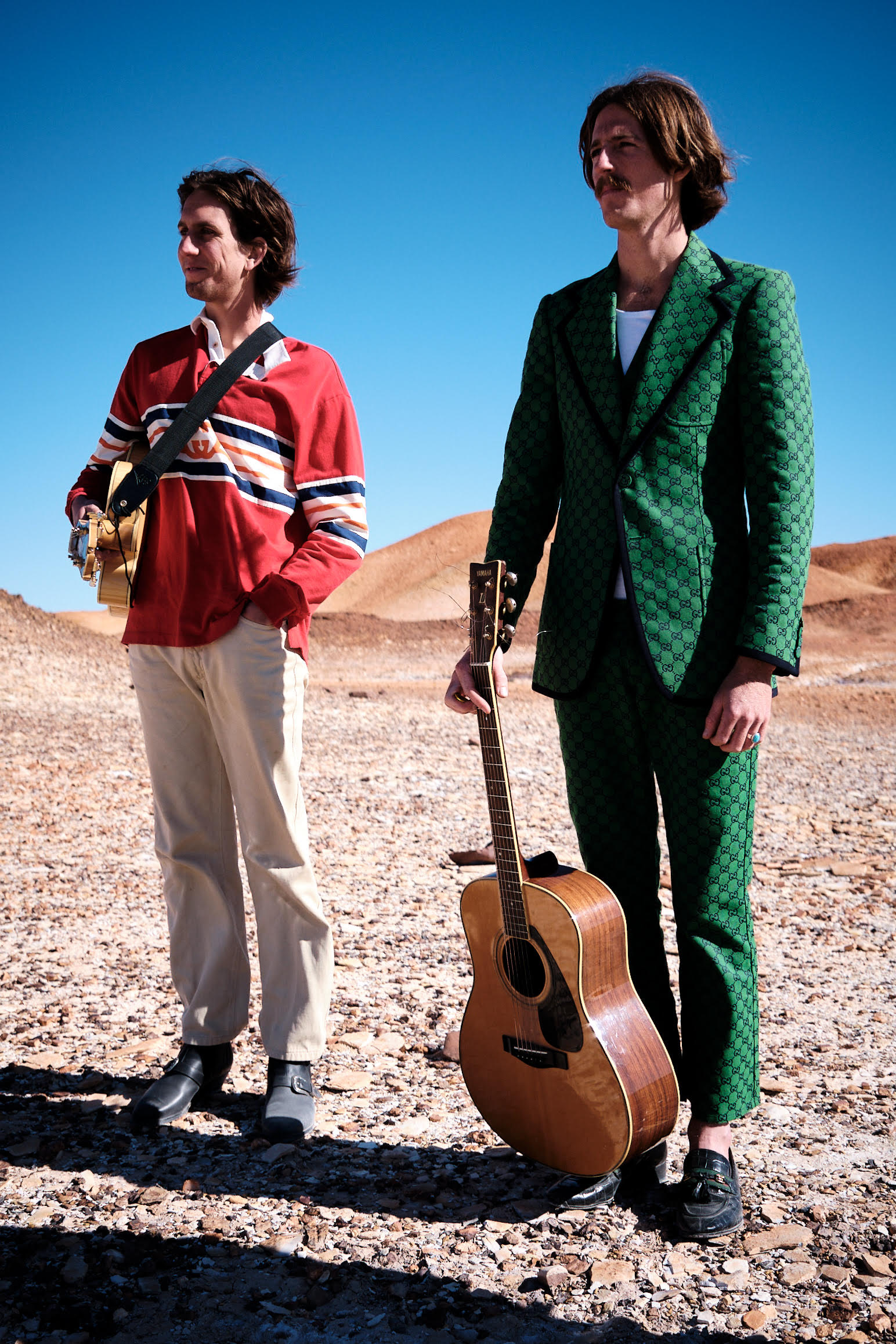 In 2014 you all moved from quiet beach towns in East Coast Australia to Berlin. How was that? Toto: We love Berlin. I'm a bit of a farm boy originally so it's really cool. I still get excited to be living in such a big city and it's brought a lot of opportunities.
**One of those opportunities was working with Daft Punk, right? Can you tell us a little about that?
**Guy and Thomas from Daft Punk were friends with the people who ran our last record label so they came to one of our Paris shows around the time they released Random Access Memories. They were getting more into live music at the time and I think they found us exciting because we focus on playing live. After the show, they invited us to their studio and gave us lots of great advice, which was just insane. I mean they're two of the world's most renowned producers explaining what was exciting about us. They really pushed us to focus on our instruments and play live, just as we were starting to dabble more in the electronic side of things. Obviously, we did what they said. We made the song Overnight with them and it was just a great experience.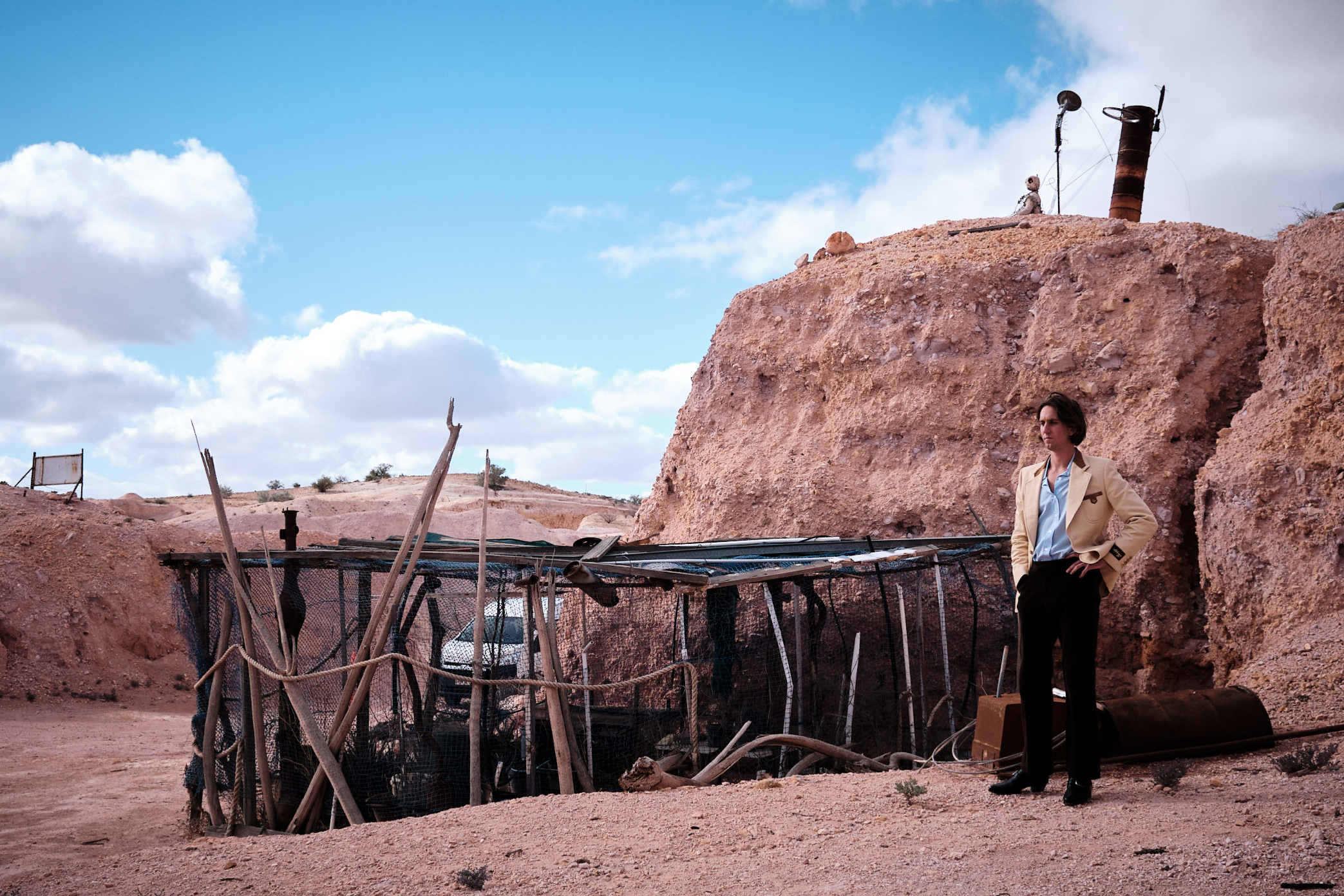 **It's a nice irony that one of the world's biggest electronic bands encouraged you to focus on playing live. Can you tell us about working with Gucci?
**I mean it's been a dream. We love to express ourselves and embody different characters, especially when we're on stage, and the Gucci outfits allow us to really explore different parts of our personalities. It's been like, we're either on stage, or on tour, or making a music video in these extravagant outfits but still feeling completely true to ourselves, which is so important to us. Also, I mean, it's nice to feel fabulous sometimes.
**There's such a great legacy of talent that Gucci has worked with. I believe the last Australian band to wear their sunglasses was Amyl and the Sniffers.
**That's right! I actually grew up in the same town as Amy from Amyl and the Sniffers. She used to date one of my friends in high school. They're so great and it's amazing to see them doing so well.
**You're about to release your new album. Can you tell us about it?
**We set out to make a concept album called Day/Night. We wanted to go darker in some places than we'd ever gone, and in others a lot lighter. We've really played with the duality of that and were strict on returning to the concept. We recorded each part in different parts of the house. We found it allowed us to say things on some of the songs we may not have said otherwise. I mean it's nothing outrageous, ha, but it was kind of powerful.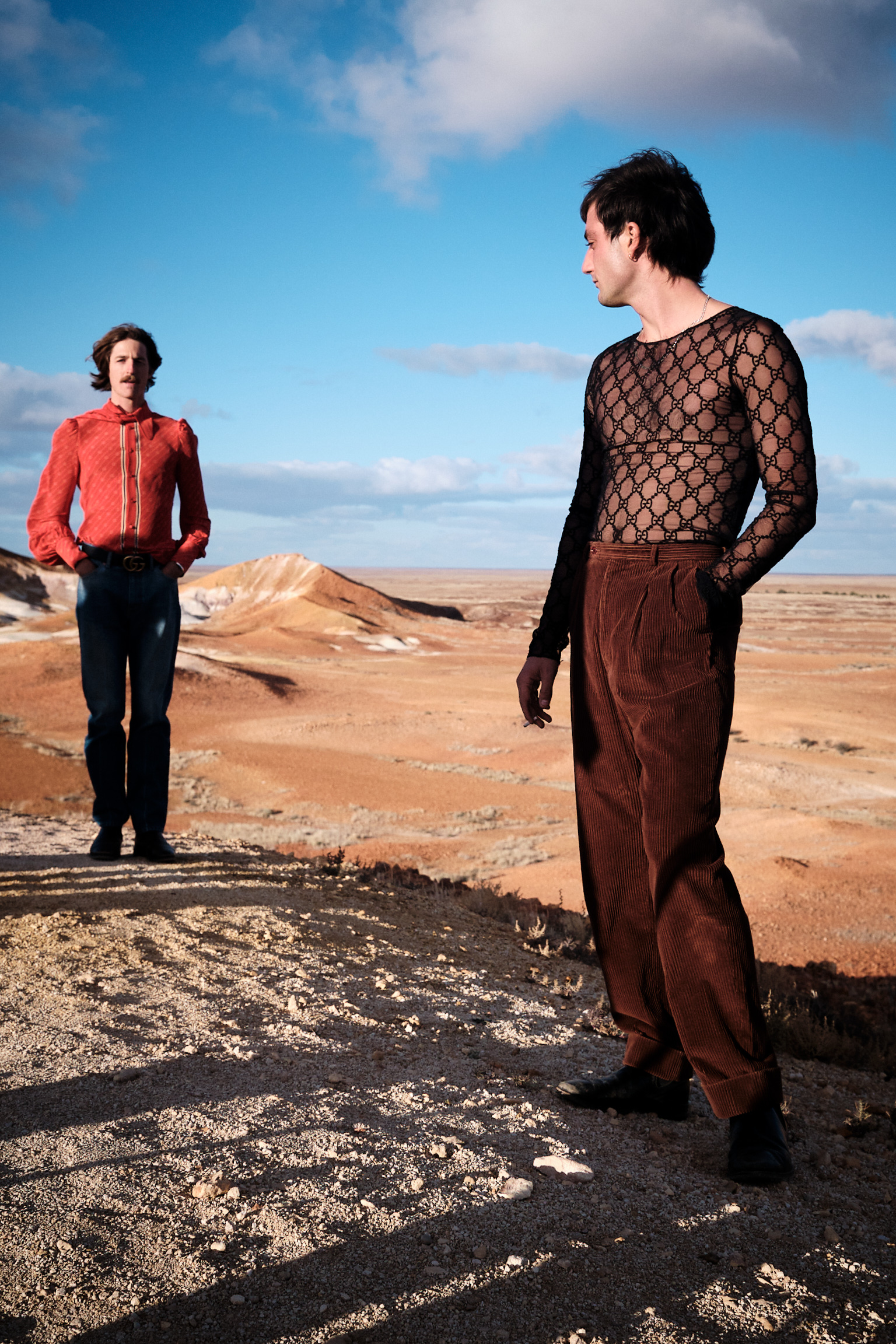 You seem to have managed a lot given the upending nature of the Covid pandemic around the world. True, it's been a very different time to make an album. We'd just returned to Berlin from Australia in late 2020 to start recording when Covid really hit. It really threw us and some of the guys naturally felt like returning home. It was the first time since we started the band that we had to split up and just put it on hold. It was the first time anyone had ever put their personal life before the band. We realised we needed to make the situation more sensitive to each one of us, something that we've carried through to now. We're always checking in with each other and making sure we're good before we focus on the band. It's actually a nice way to work. We are five very different people who are so there for each other and couldn't be closer really. We're learning to let each other become the people we need to be.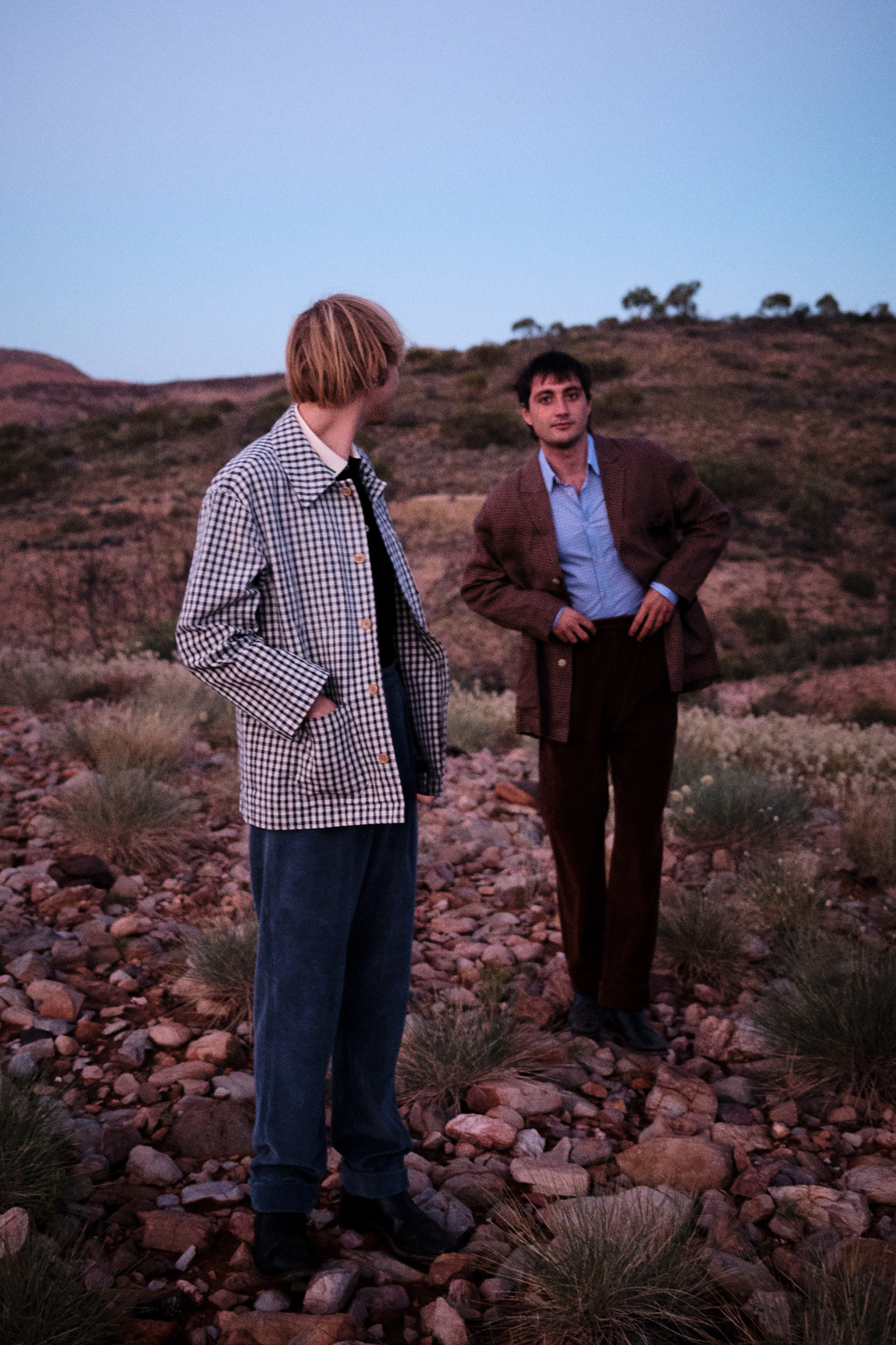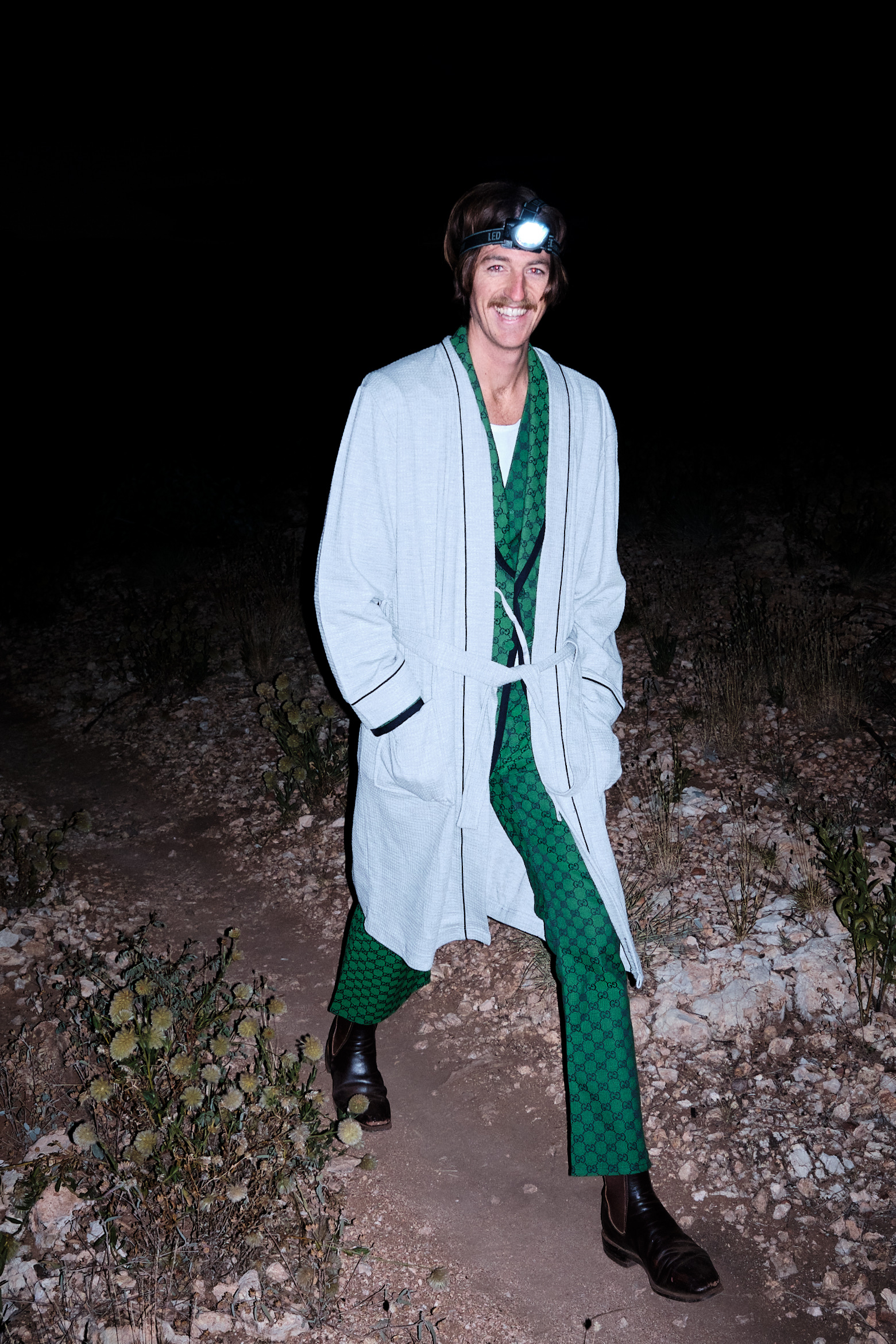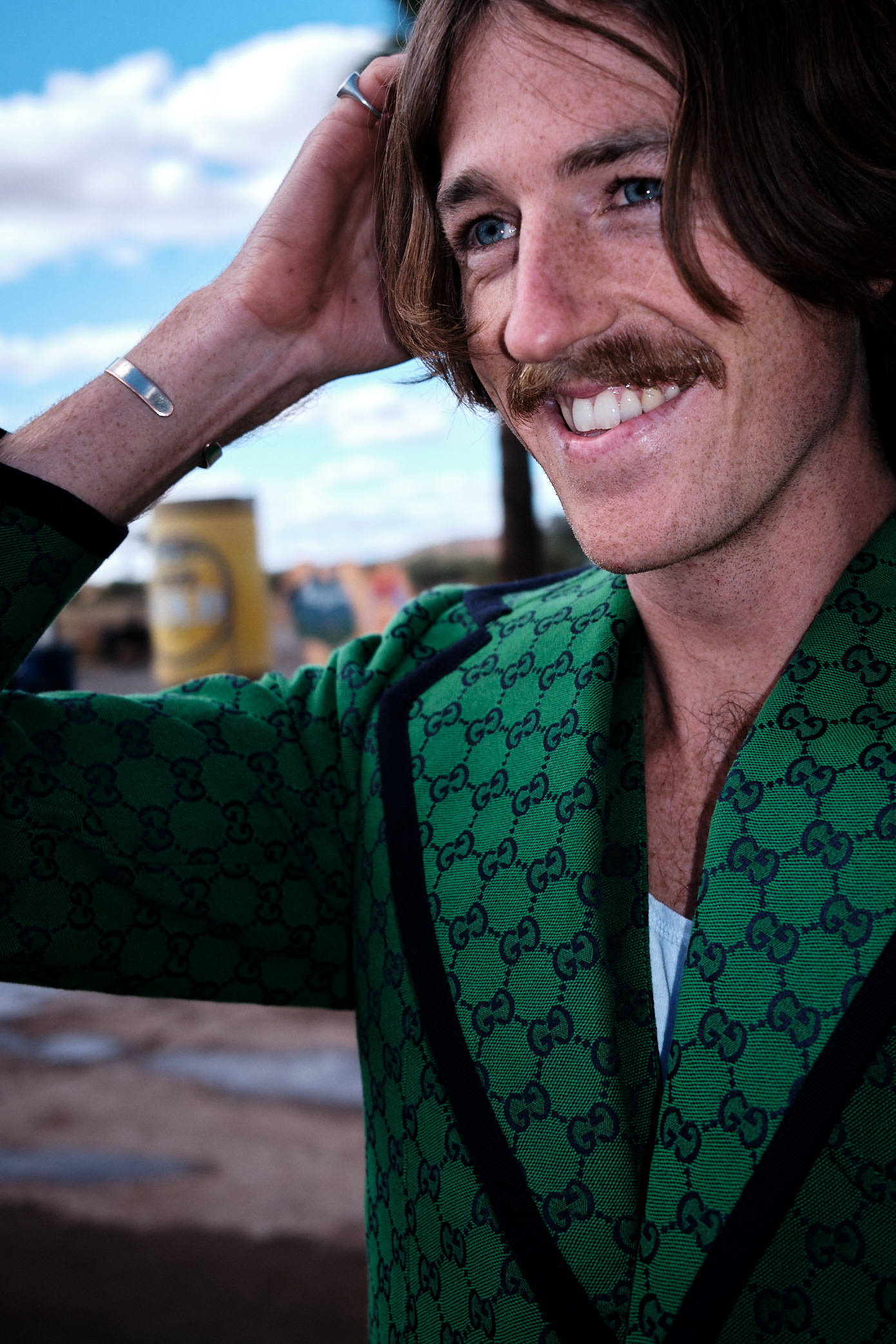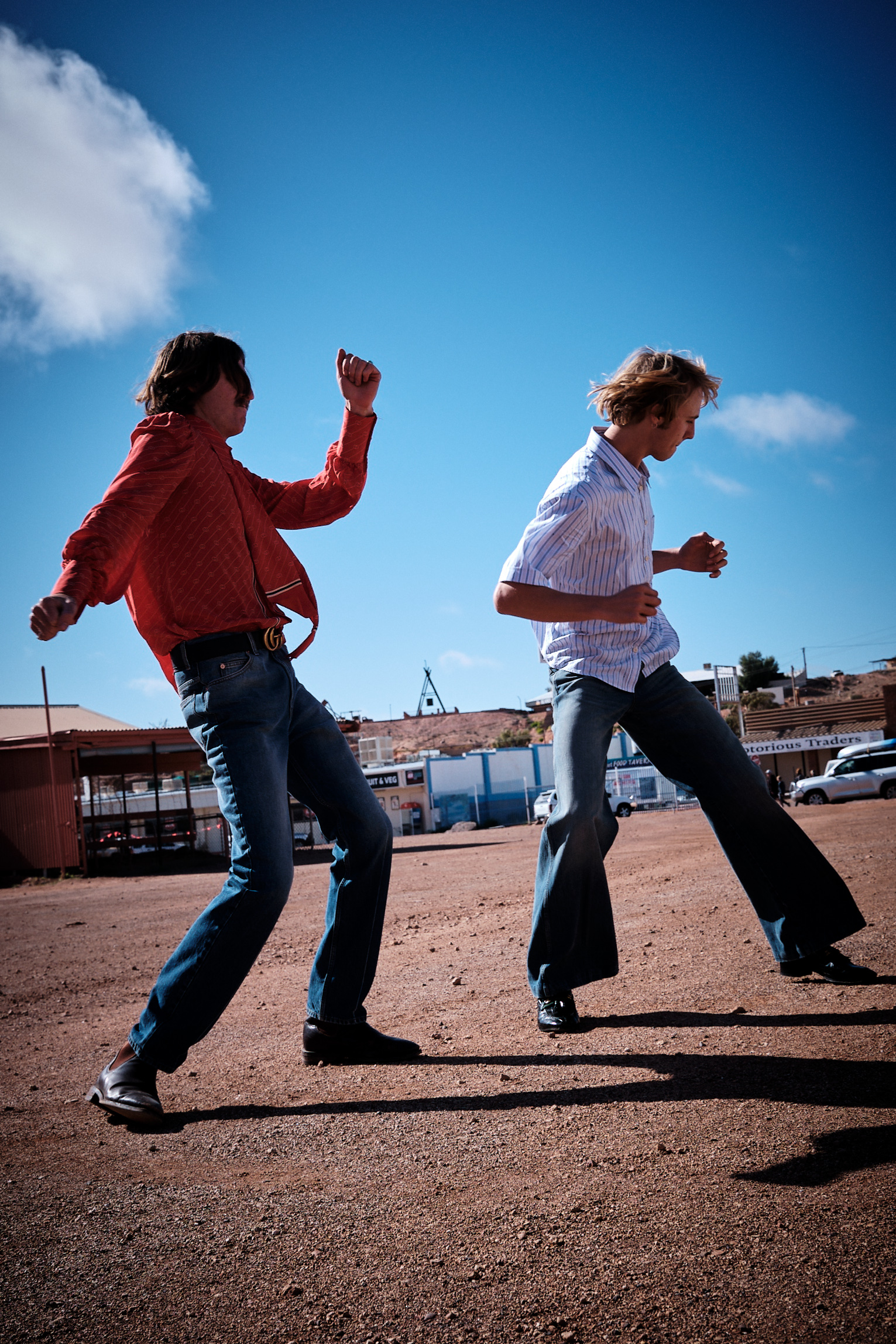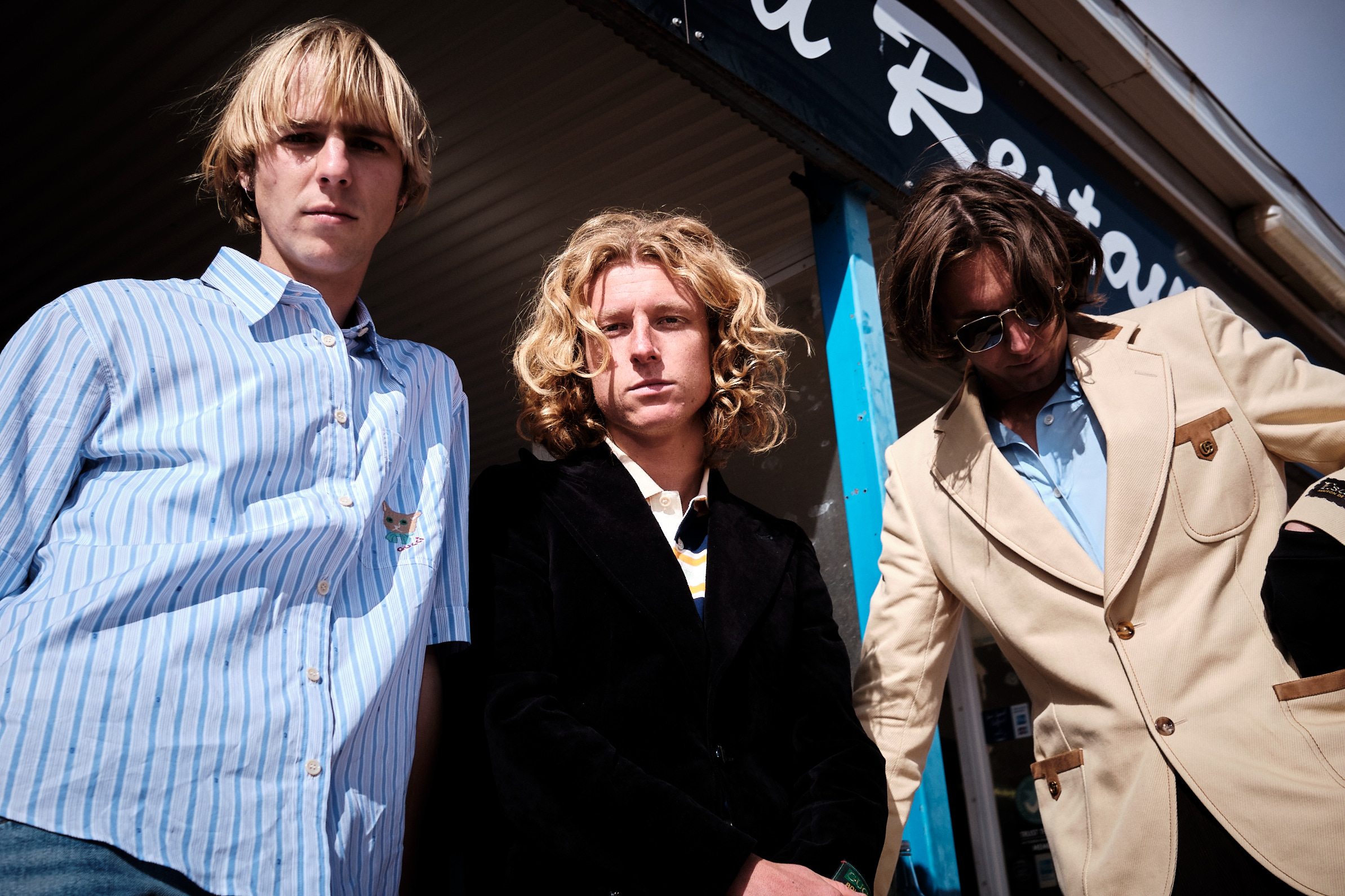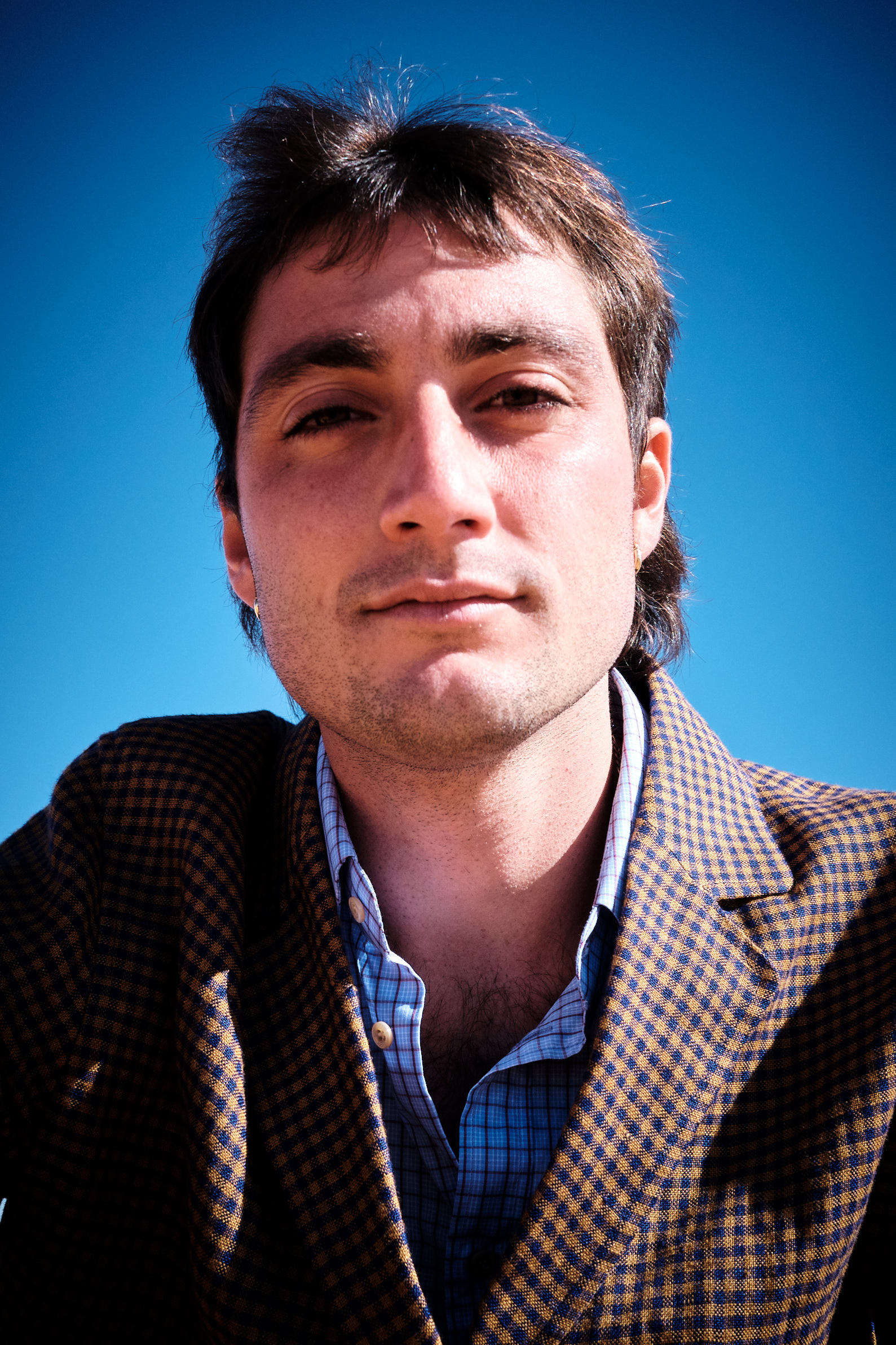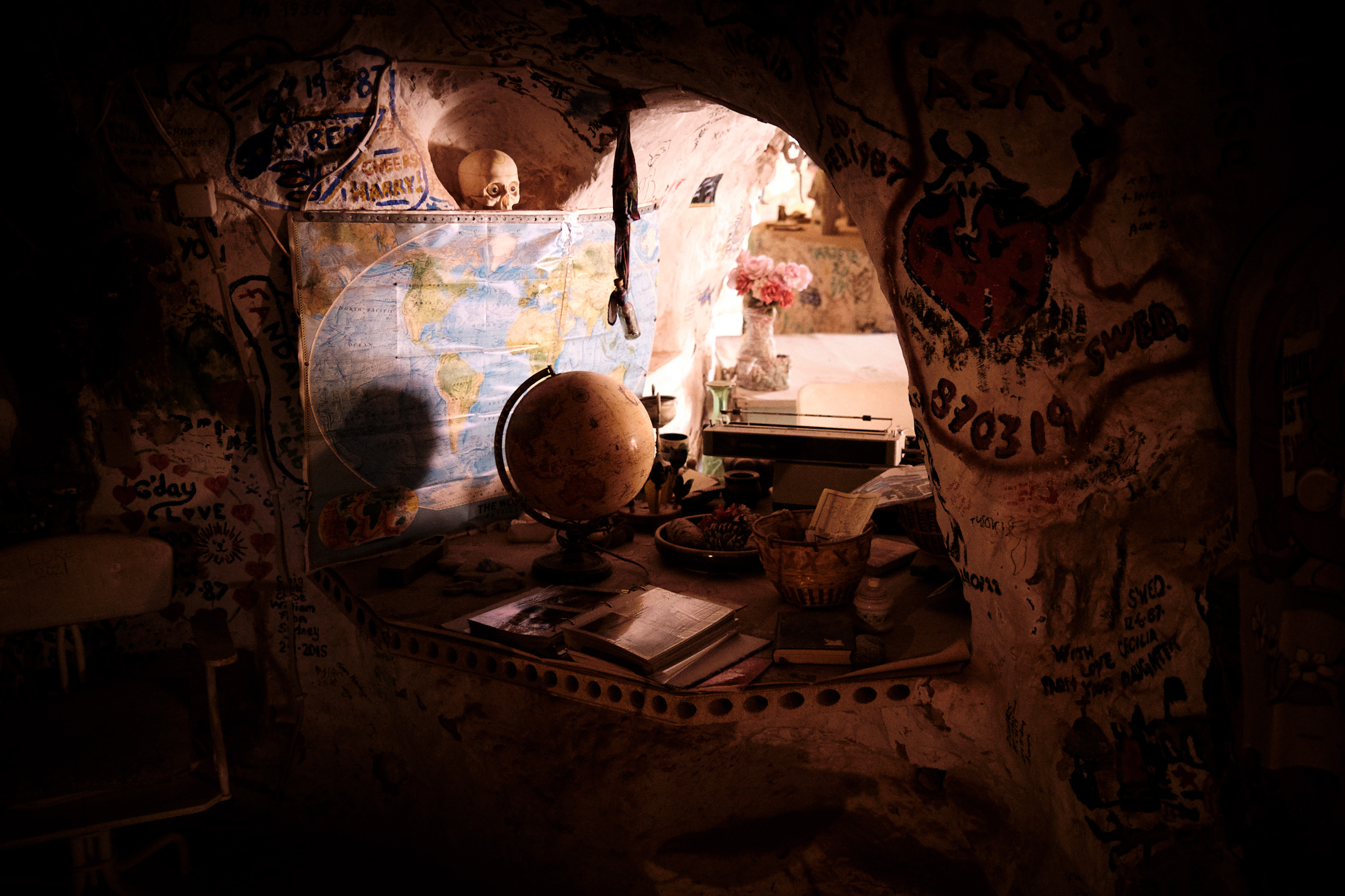 The new Gucci Ouverture menswear capsule collection is available here.
---
Photography Alex Waugh