Denim Tears partners with Levi's for a two year collaboration
Designer Tremaine Emory explores cotton's legacy in his work with the iconic denim brand.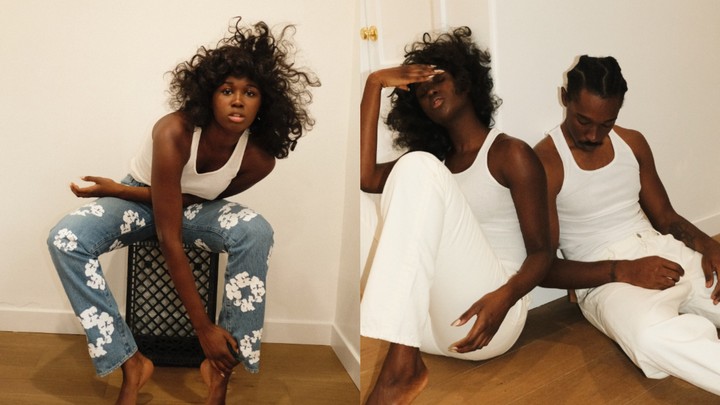 Tremaine Emory, the designer behind Denim Tears, has signed a multi-year partnership with Levi's, after the success of their collaboration last year. Denim Tears' work has been a vehicle for Tremaine to interrogate and explore the role of cotton in the history of Black people in the US, while Levi's has a 150 year history with denim, perhaps cotton's most infamous creation. Their partnership, then, will be a way to explore the storytelling that Tremaine has made his signature, and explore the values of social justice that Levi's hold dear. "We were so inspired by our collaboration with Tremaine that stepping into a two-year partnership just felt right," says Jennifer Sey, Brand President of Levi's. "As a brand we celebrate authentic self-expression and champion those who stand up for what they believe in and this shines through in Tremaine's work."
They already released the first drop, in January, which drew inspiration from cotton's intertwined legacy with slavery in America for a collection of printed vintage indigo and black Levi's jackets, jeans and hats. Now, for April, Denim Tears is reissuing the designs in an array of styles and colors including white, light wash and black, with each limited-edition drop being released bi-weekly. Additionally, each pair of 501s has a print of cotton wreaths, inspired by a wreath in Tremaine's house. This highlights cotton as the raw material from whence denim came, amd reclaims it from its legacy of slavery in the US. You can buy the pieces, which double as wearable art, here.