Photography Noémi Ottilia Szabocourtesy of Dior
Maria Grazia Chiuri wants you to touch her Dior couture
In her AW21 haute couture collection for the Parisian house, the Italian designer celebrated the tactility of fashion's highest form.
Photography Noémi Ottilia Szabocourtesy of Dior
Oh, the joy of fashion shows. After a year and a half of fashion films, Zoom interviews and collections seen via the glare of a screen, there's nothing quite like seeing clothes — especially couture — in person. Of course, only a lucky few will get to experience it firsthand, but the symbolic reemergence of fashion's rites of spring has nonetheless informed the way designers are conceptualising their collections. For Maria Grazia Chiuri in her Dior AW21 Haute Couture collection, it offered a moment to celebrate the tactile nature of couture textiles — and celebrate the craftspeople who make them.
"When you work on a film, it's purely visual emotion," Maria Grazia pointed out backstage at the Dior show, thrilled to be back in action and surrounded by burning sage and baskets of fresh fruit. "When you're in a real show, you use your senses, the smell and the touch of the clothes. I think that was something that is not just different for the people who see the show, but also those that work on it, because it gives a sense of community. It expresses the element of the human touch and what is material and sometimes, in the film you can get the sense of the unreal — in the show, it's about real materials."
For its first couture show in more than a year, Dior returned to the Musée Rodin, where it staged a touch-it-to-believe-it installation of four walls entirely covered in hand-embroidered artwork by the French artist Eva Jospin. Eva was inspired by the old embroidered rooms of Palazzo Colonna in Rome (MGC's hometown), and though she wanted to make a work on this scale, it would require several months of preparation, countless hours of sewing and a place to show it to the world. Enter Maria Grazia Chiuri, patron saint of contemporary women artists all around the world. Her Dior is just as much gallery as its boutique.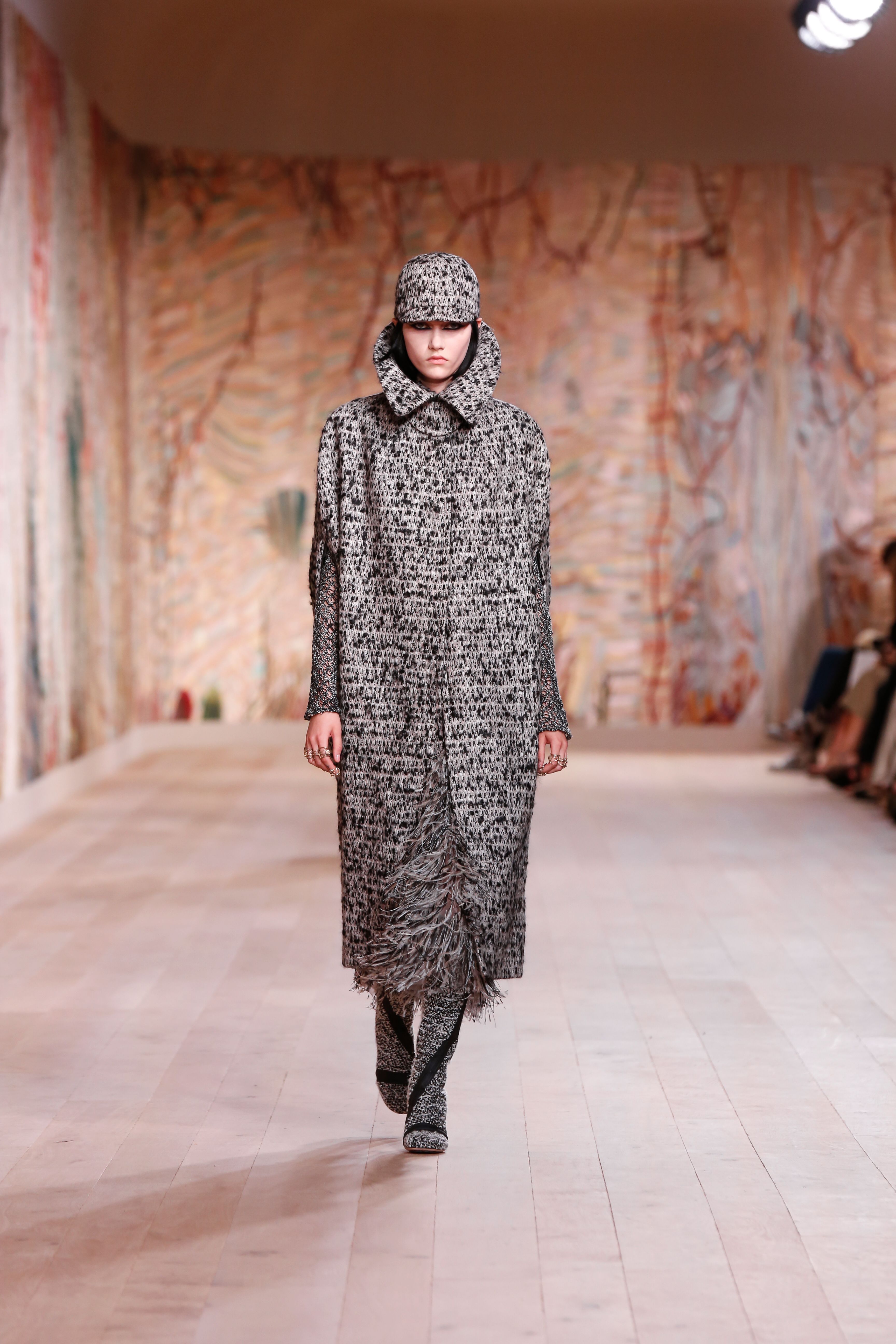 Craft, and the touch of the human hand, is a central tenet of haute couture. Maria Grazia is the first to admit that it has to evolve, too, in order for a new generation to understand and appreciate it. She worked with young textile weavers in Paris and further afield in India, via Chanakya International, a school which supports lower-income women embroiderers that she has supported since its conception eight years ago. Collectively, it took them several months to create the installation for the show. "The cultural system doesn't recognise the creative aspect of these artworks," she said. "Embroidery and textiles are visual language, and I think, the best place where we can speak about that is couture. In the atelier, when the people work together around the table, there is a community."
"During the pandemic, it's been very difficult for embroidery in India because we didn't have many events, like weddings and parties, and there's a big crisis," she continued. "I wanted to support the amazing knowledge in India. There is a risk that we could lose it. It's important in this moment to see behind the image of a brand or a designer, there is a big supply chain around the world. Couture is not only in Avenue Montaigne. Couture is everywhere — it's people with special skills who are creating artworks with their hands."
Hence Maria Grazia's collection was all about textiles, rather than embellishment, funnily enough. Hand-loomed tweeds were woven with cashmere and involved in every aspect of the looks, from the equestrian hats to the boxy jackets and long boots — very old-school couture, MGC pointed out, noting that Monsieur Dior's clients would often request full ensembles in the same fabric. Embroidery was saved for the set. The clothes were all about ornate materials, crafted from scratch, not just surface-level adornment.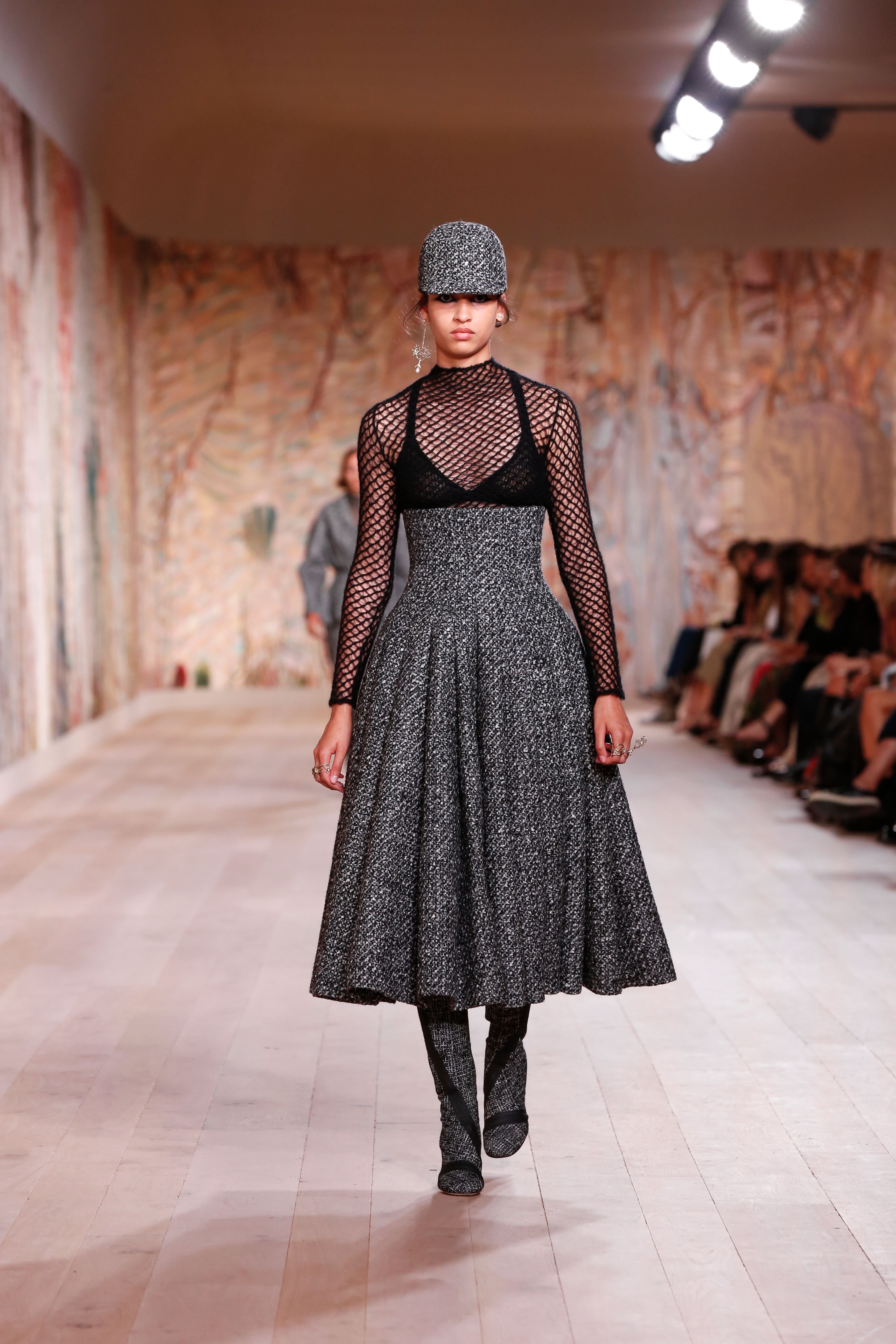 The look was fairly classic — lots of Dior-greys, layered-up tweeds, and caramel-hued tailoring — but upon closer inspection, or indeed even upon first touch, it's clear that these are special clothes; they're couture! It's not necessarily about making a big statement with over-the-top visuals, but rather a sense of practicality and daywear. Set against Eva's embroidered landscape, it almost looked outdoorsy, the kind of clothes for brisk walks in the French countryside, or even in a city park; a result of Maria Grazia's lockdown strolls in the Jardin du Luxembourg, perhaps? In fact, many of the hand-dyed silks and velvet patchworks took their cue from photos of rocks, geological studies, tree barks, and wood.
Even her signature Delphic plissé chiffon gowns were reinterpreted as sculptural works — technically, they're masterpieces. The chiffon was woven, almost like basketry, to create intricate bodices that unravel into diaphanous skirts, wispily floating behind. It's all done in one, nothing sewn together, but rather braided and tied to create juxtapositions of ornate structure and feather-lightness. You may not be able to tell from pictures, but sometimes you need to touch it to really feel it.
In an increasingly virtual world where fashion has become about image and couture has become about 30-foot gowns that will go viral on social media, it's almost radical. You could even call it anti-couture couture.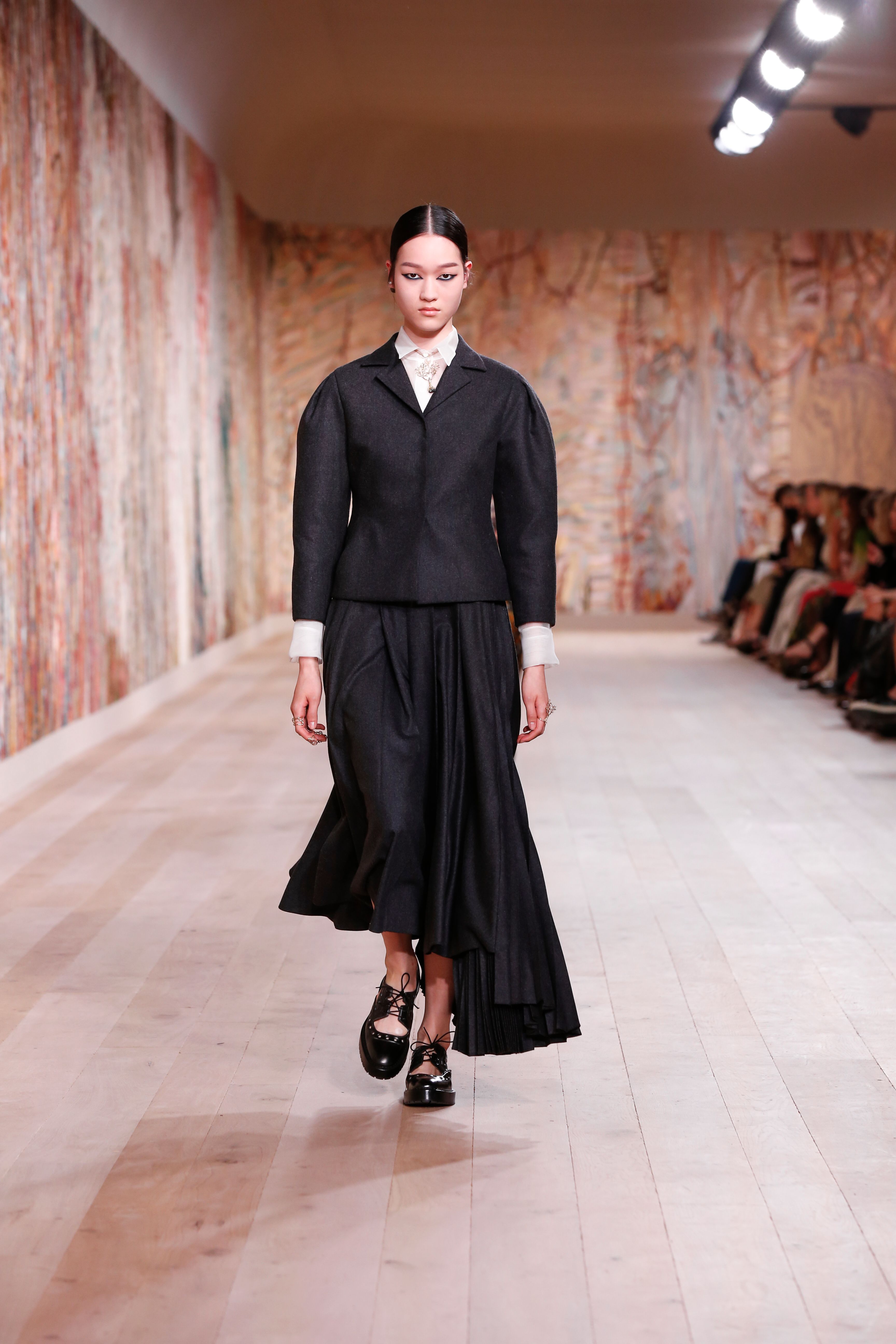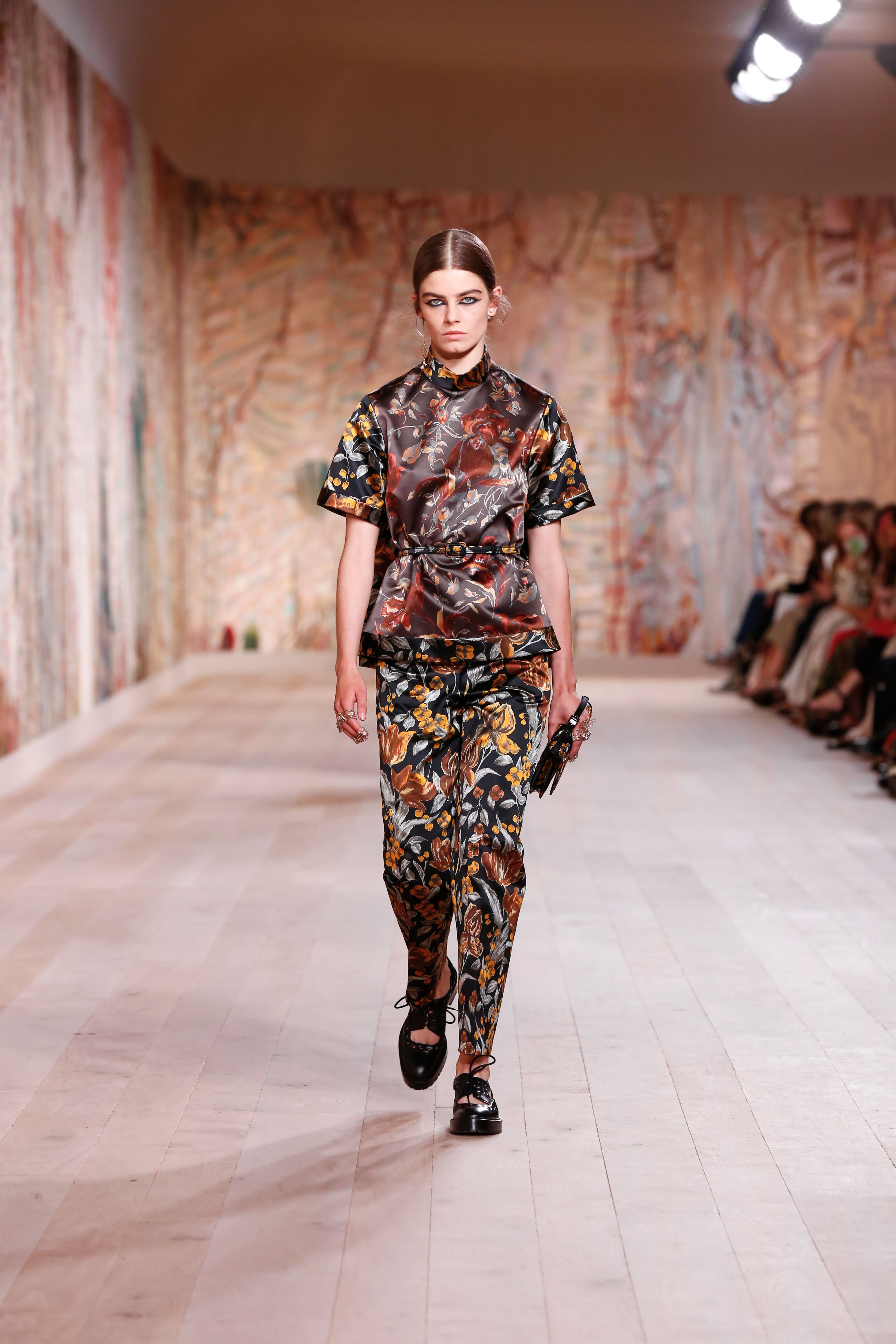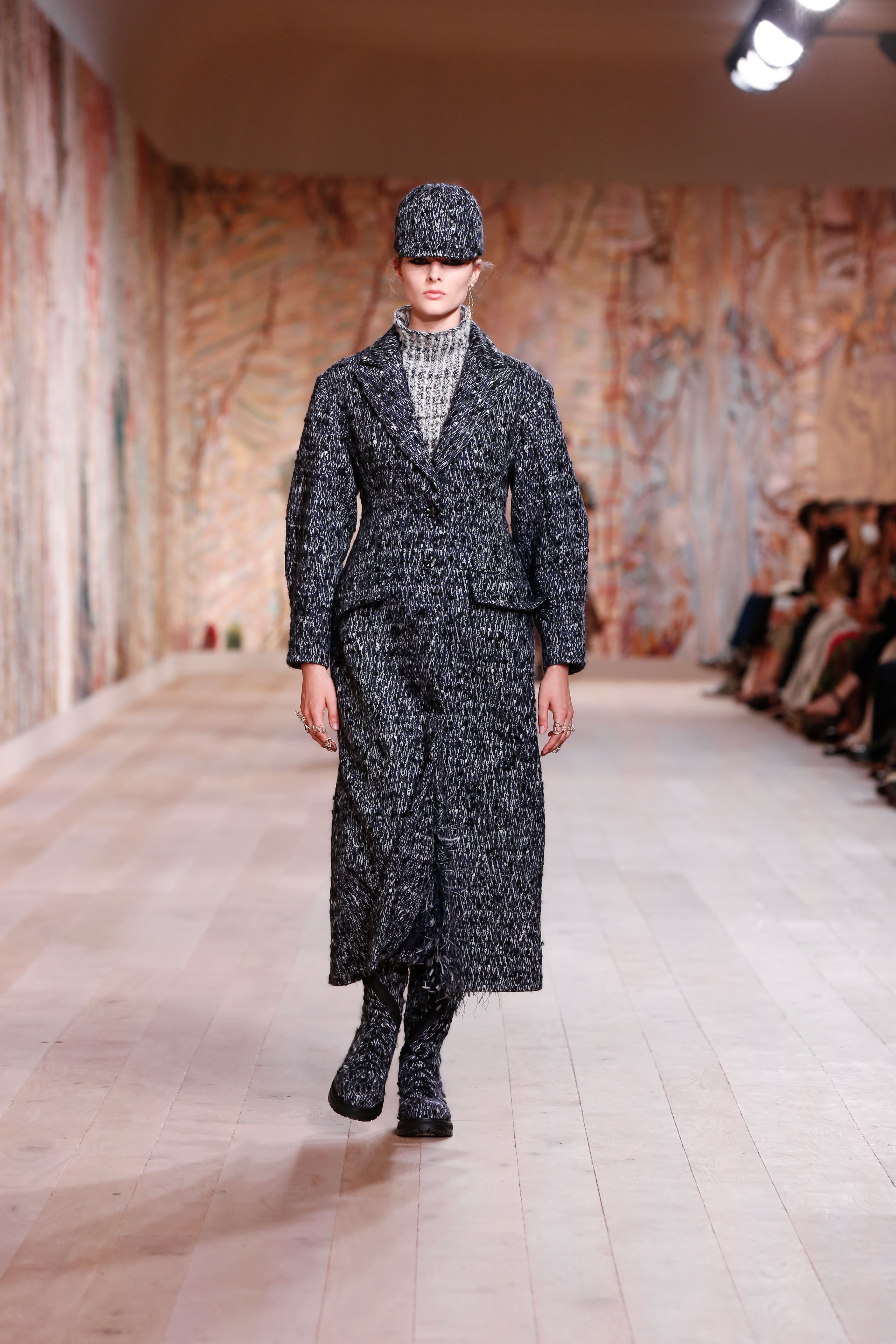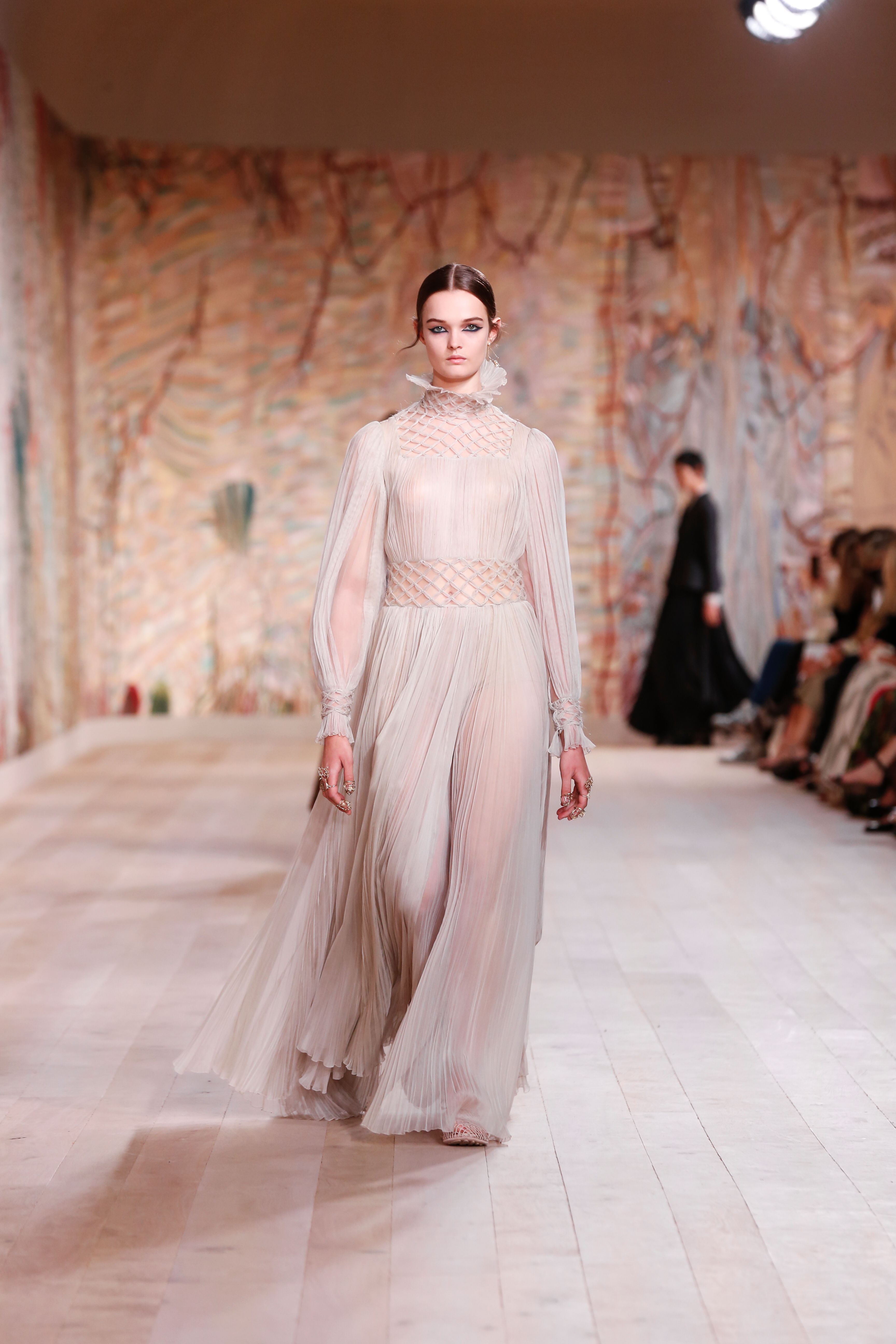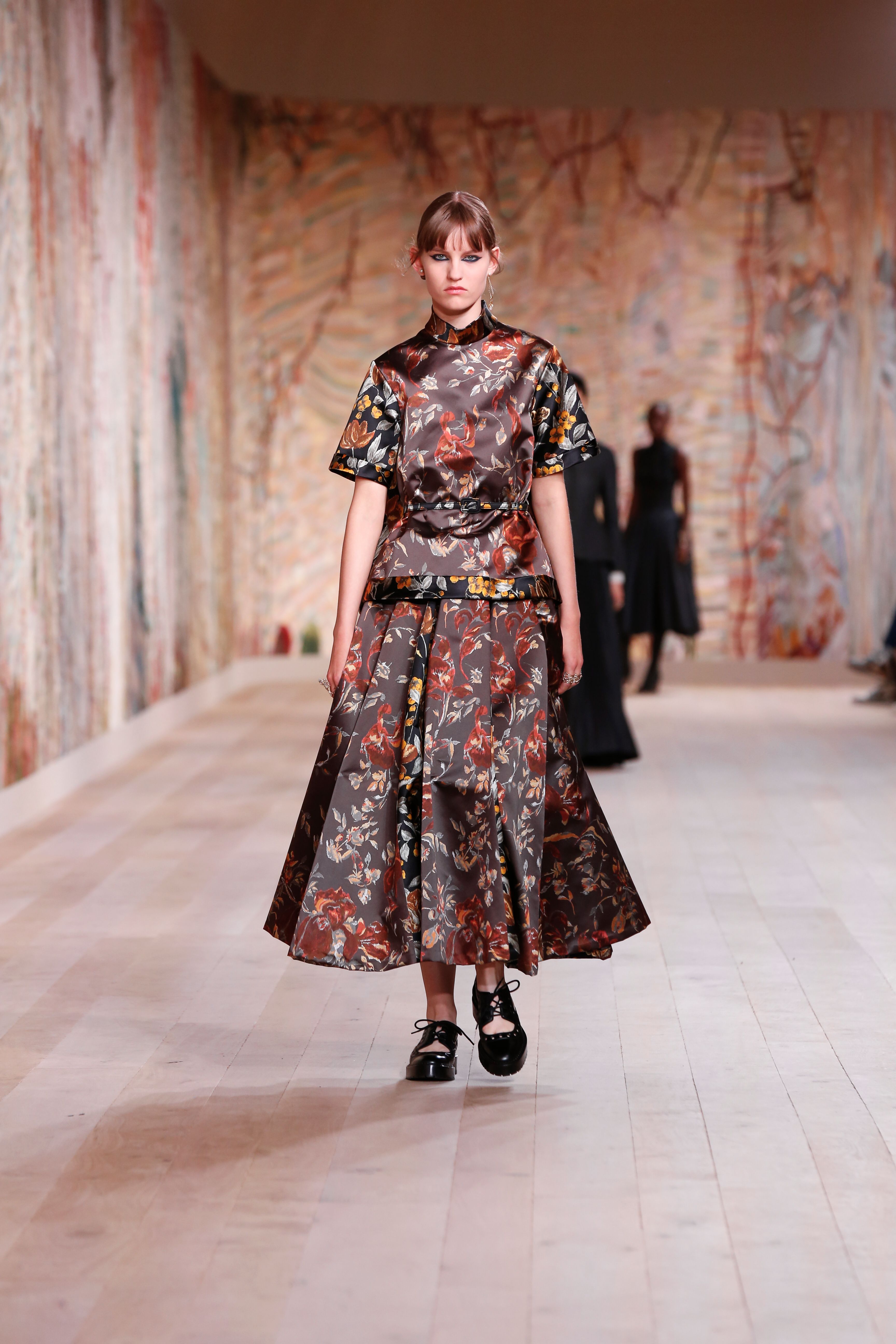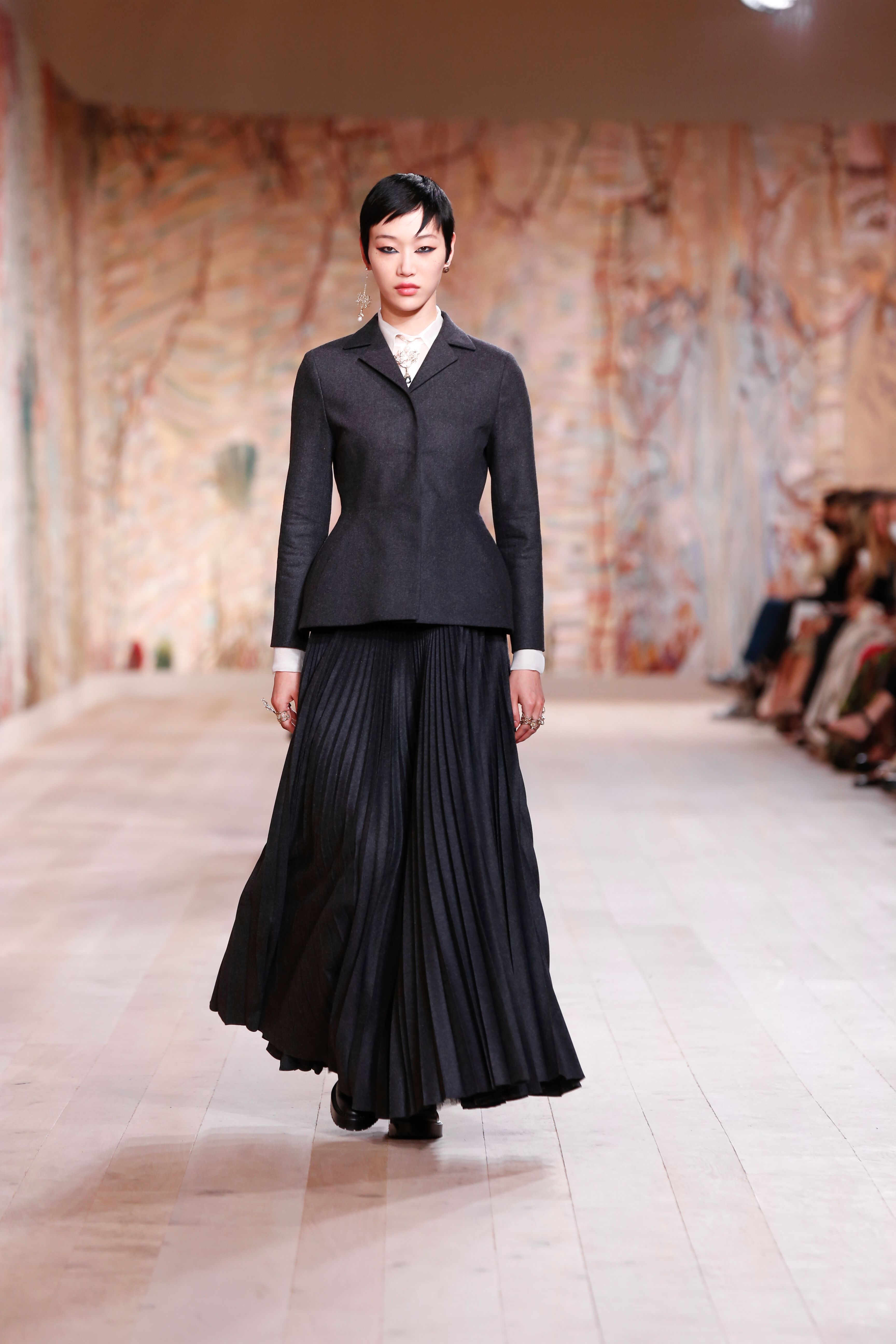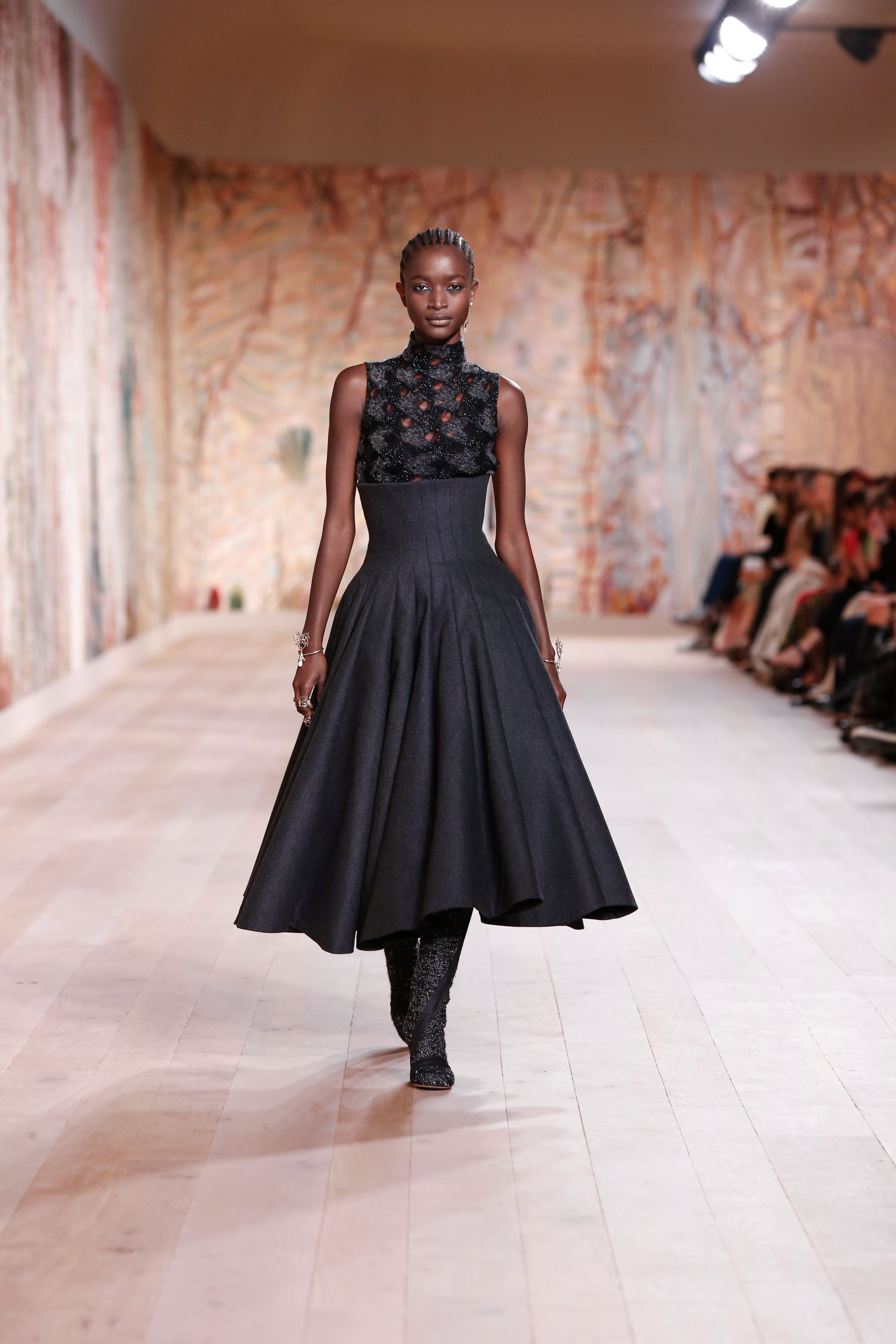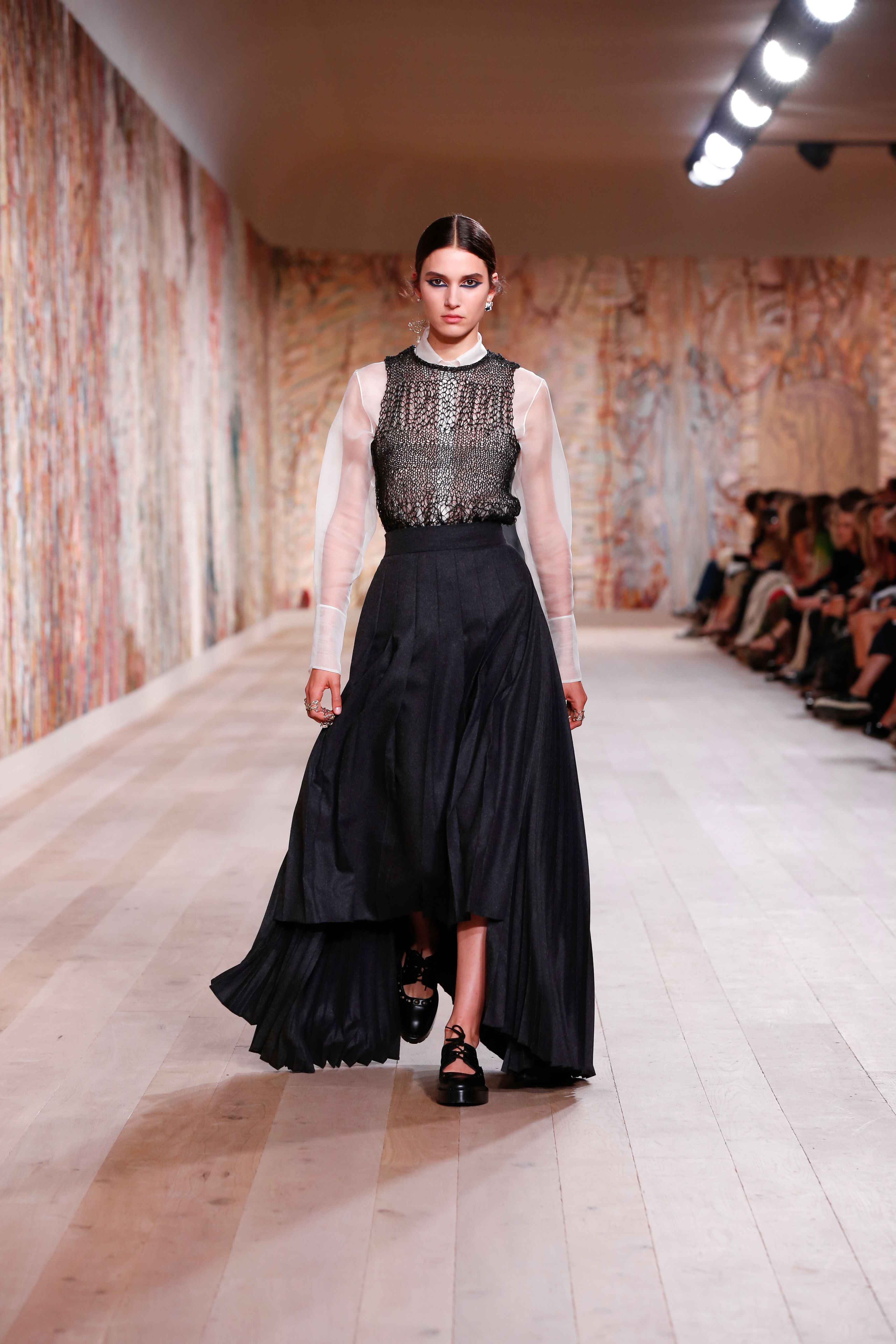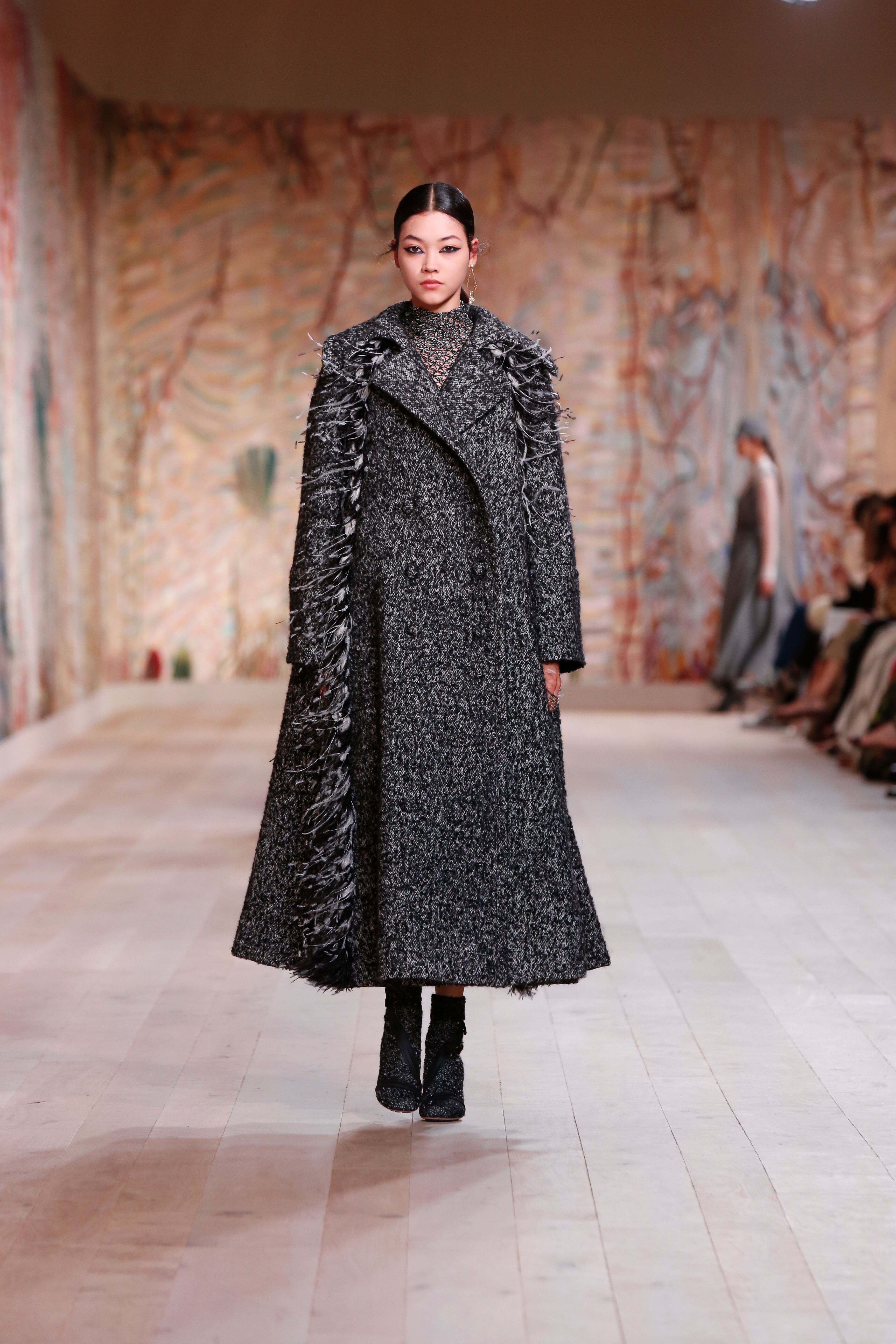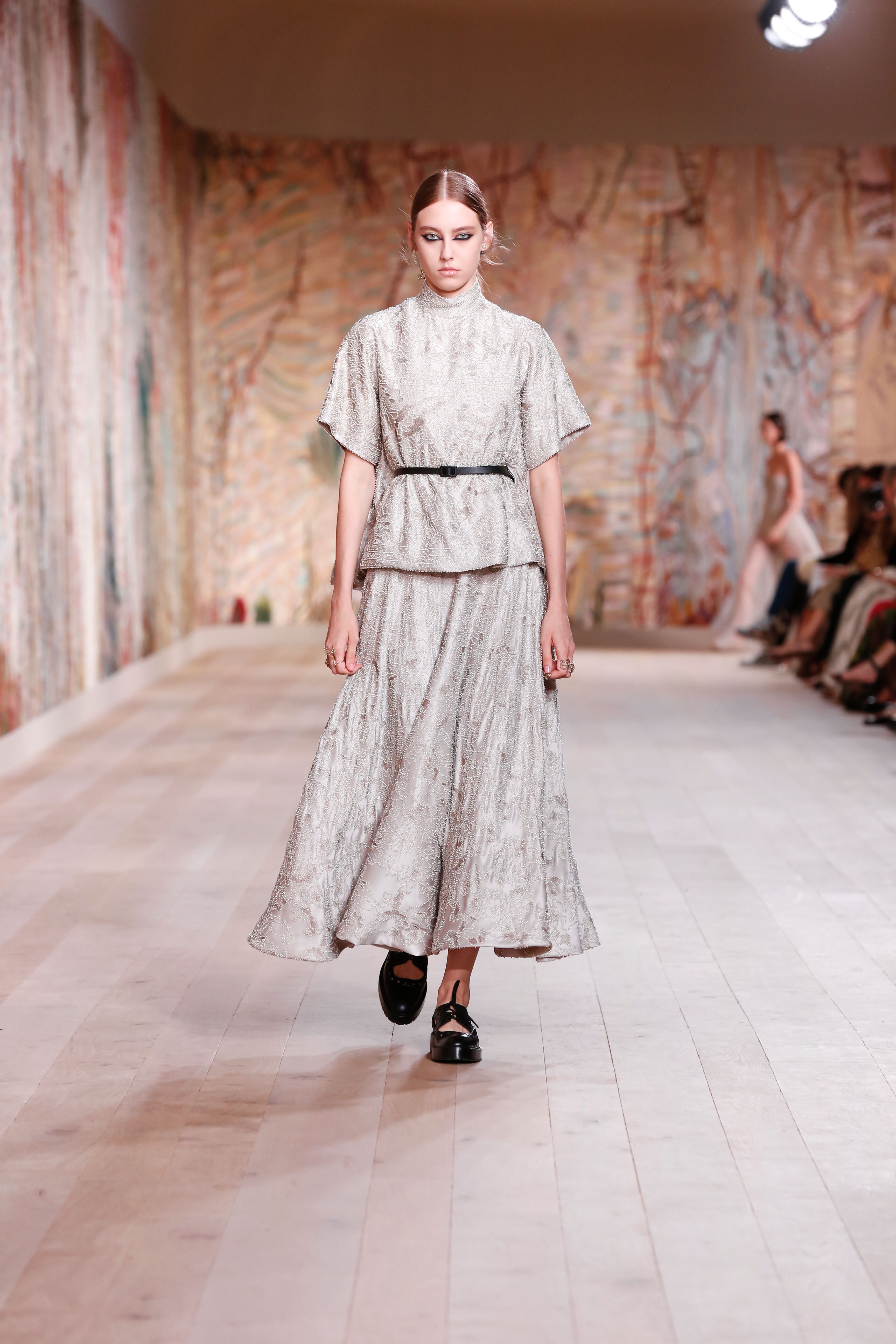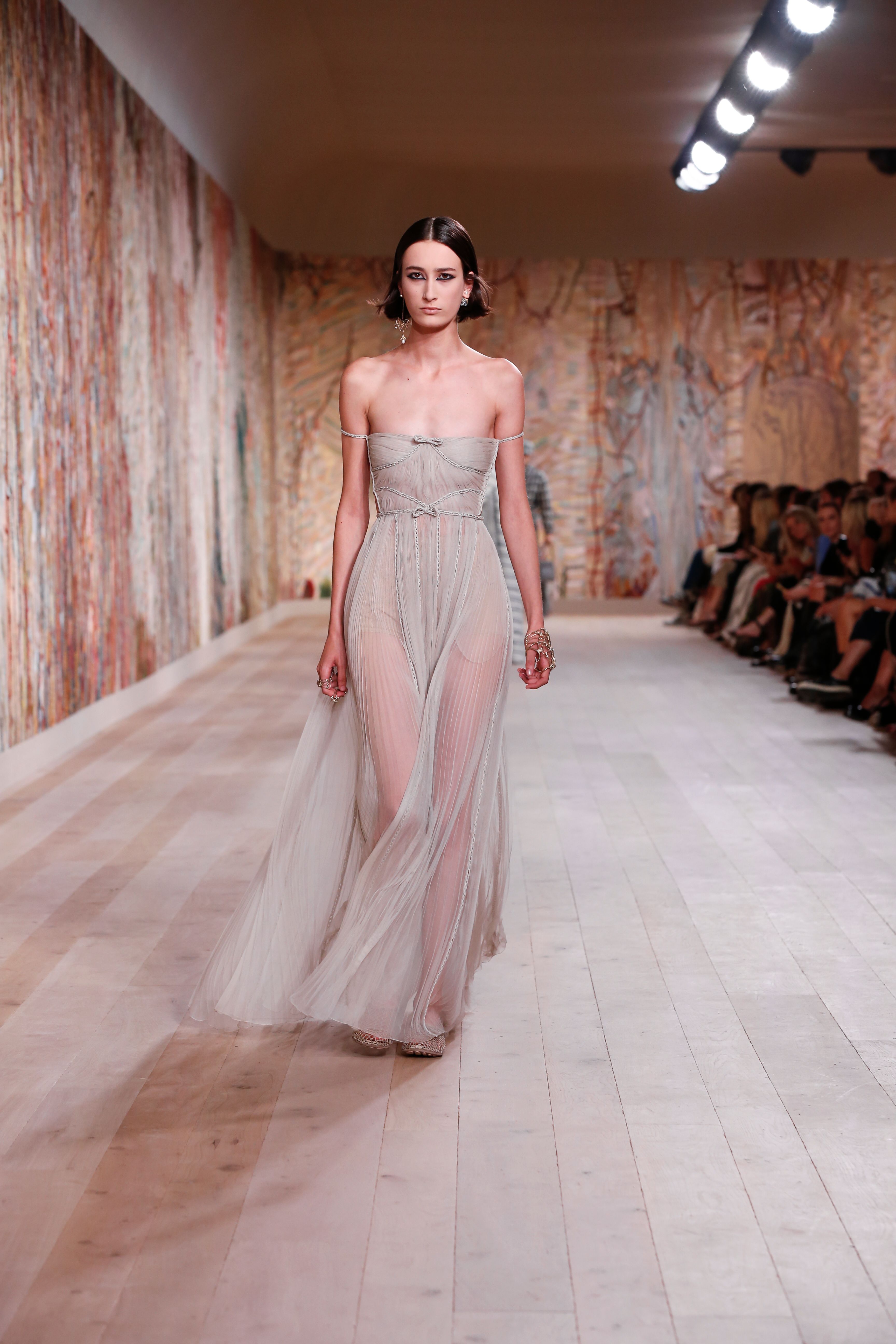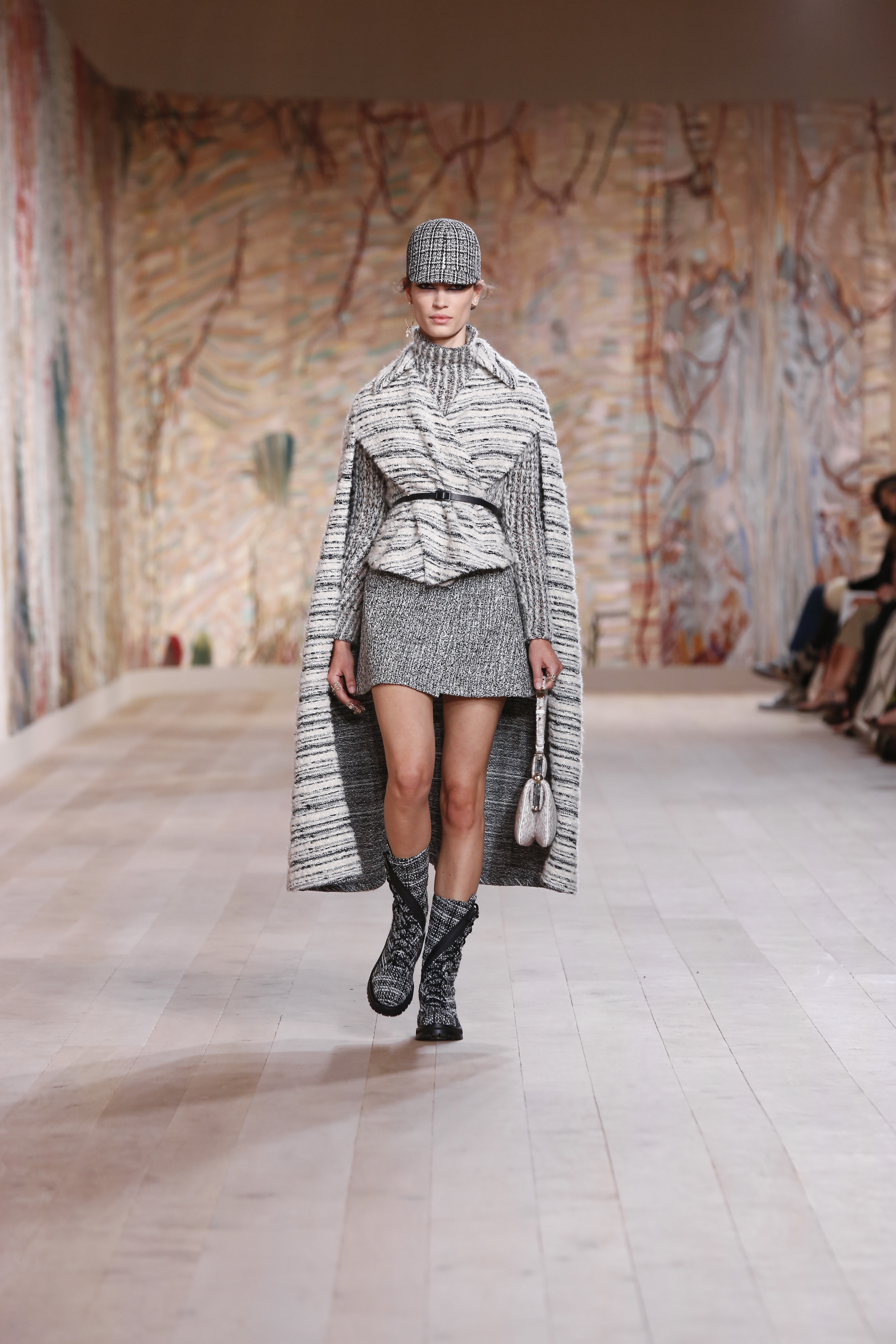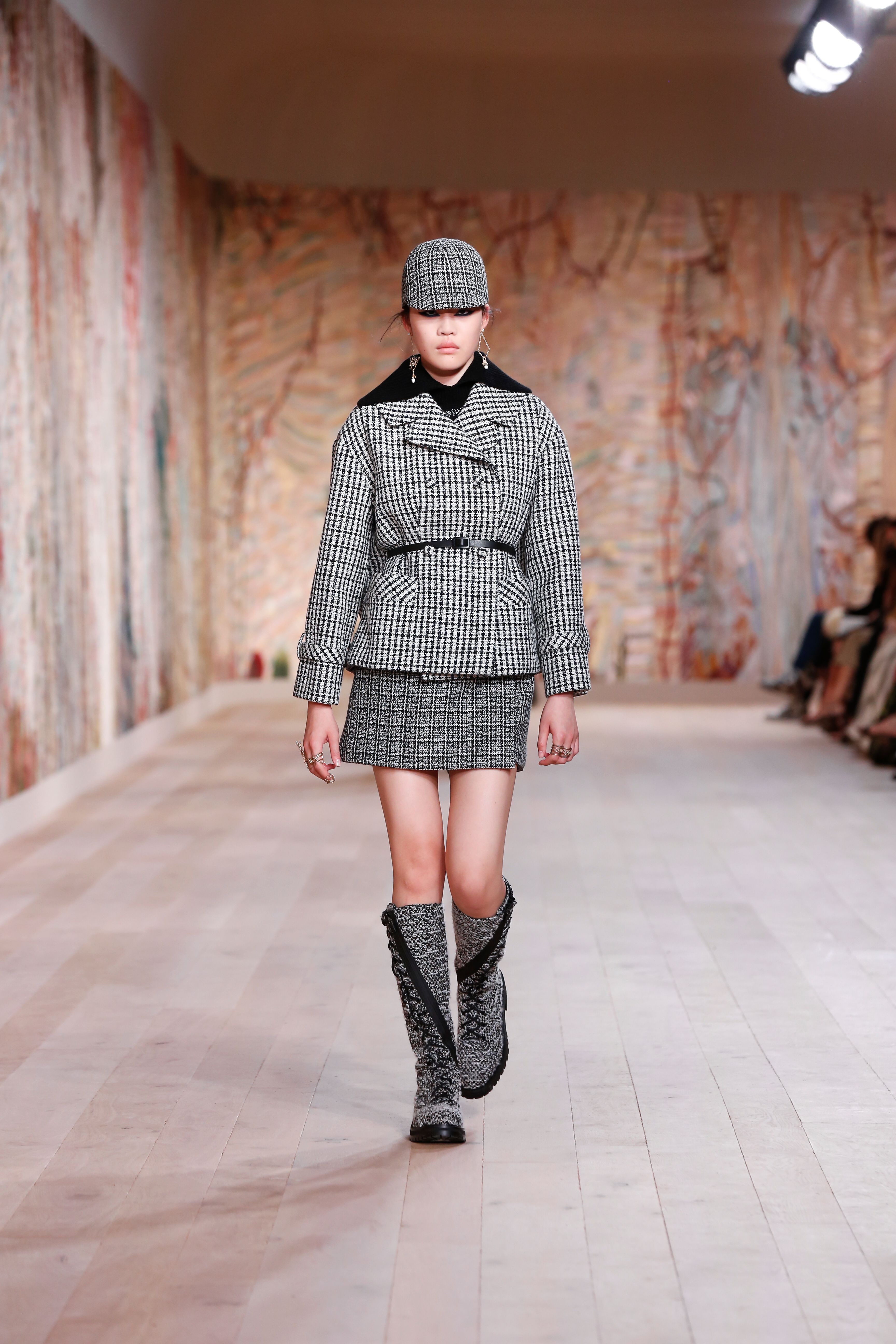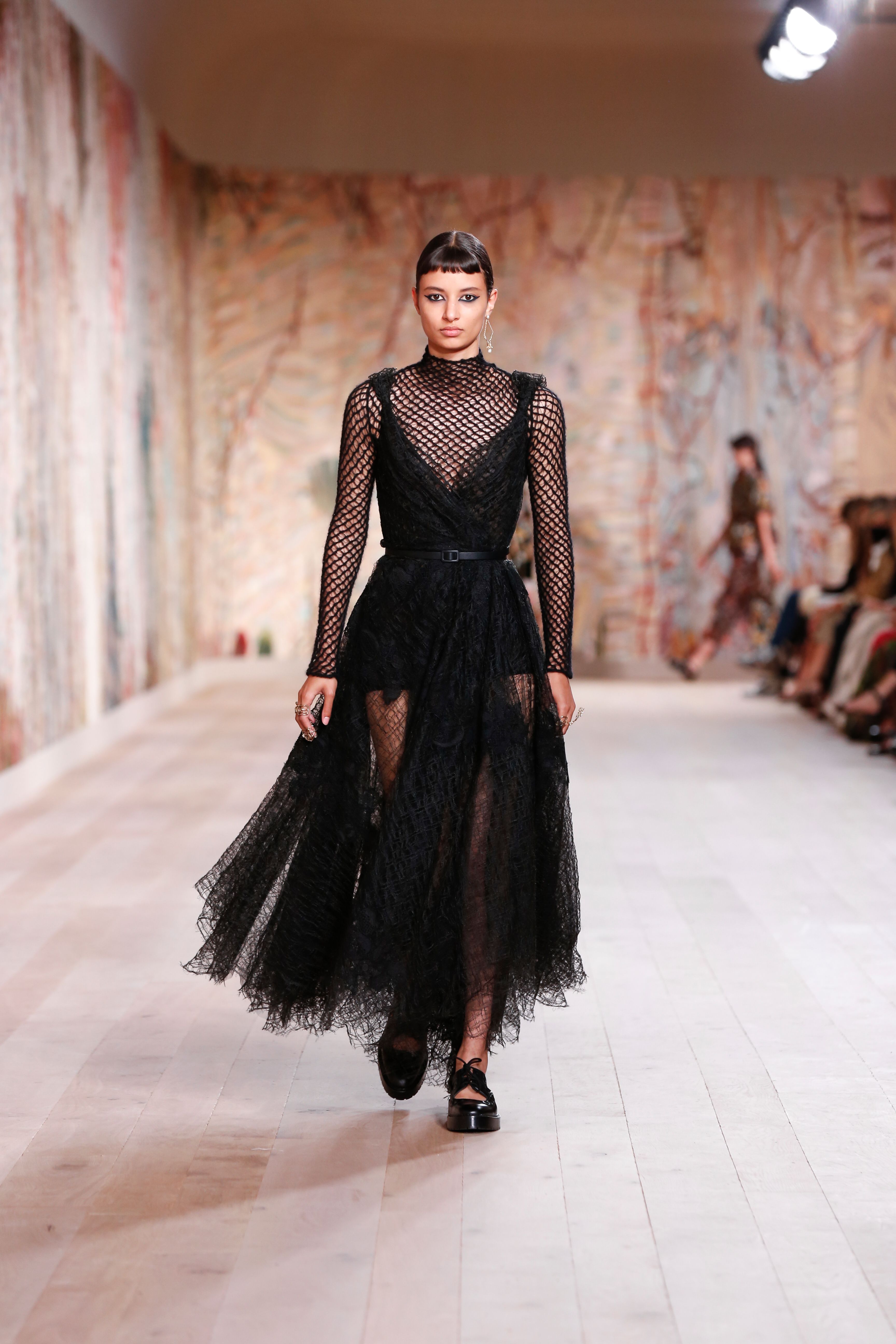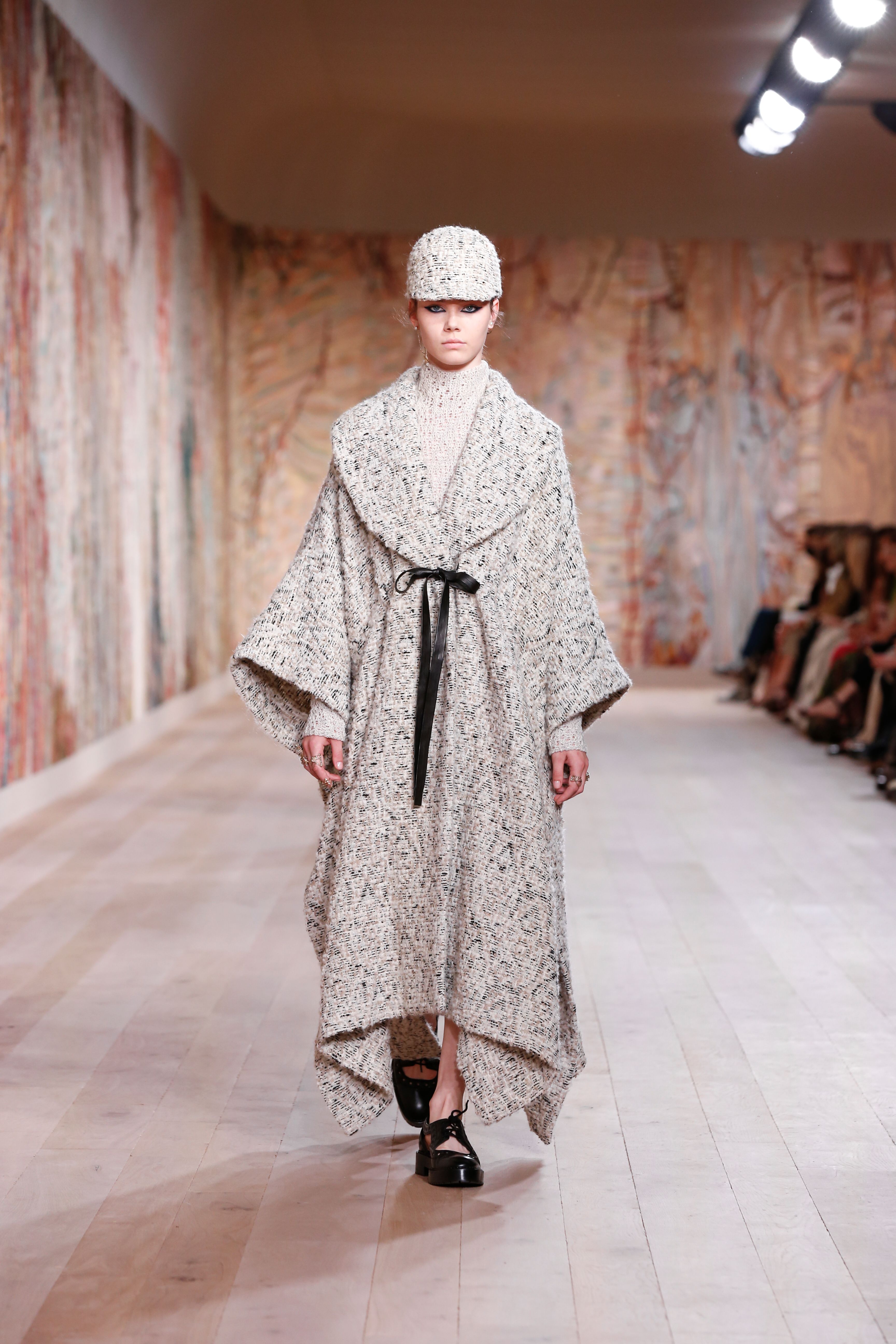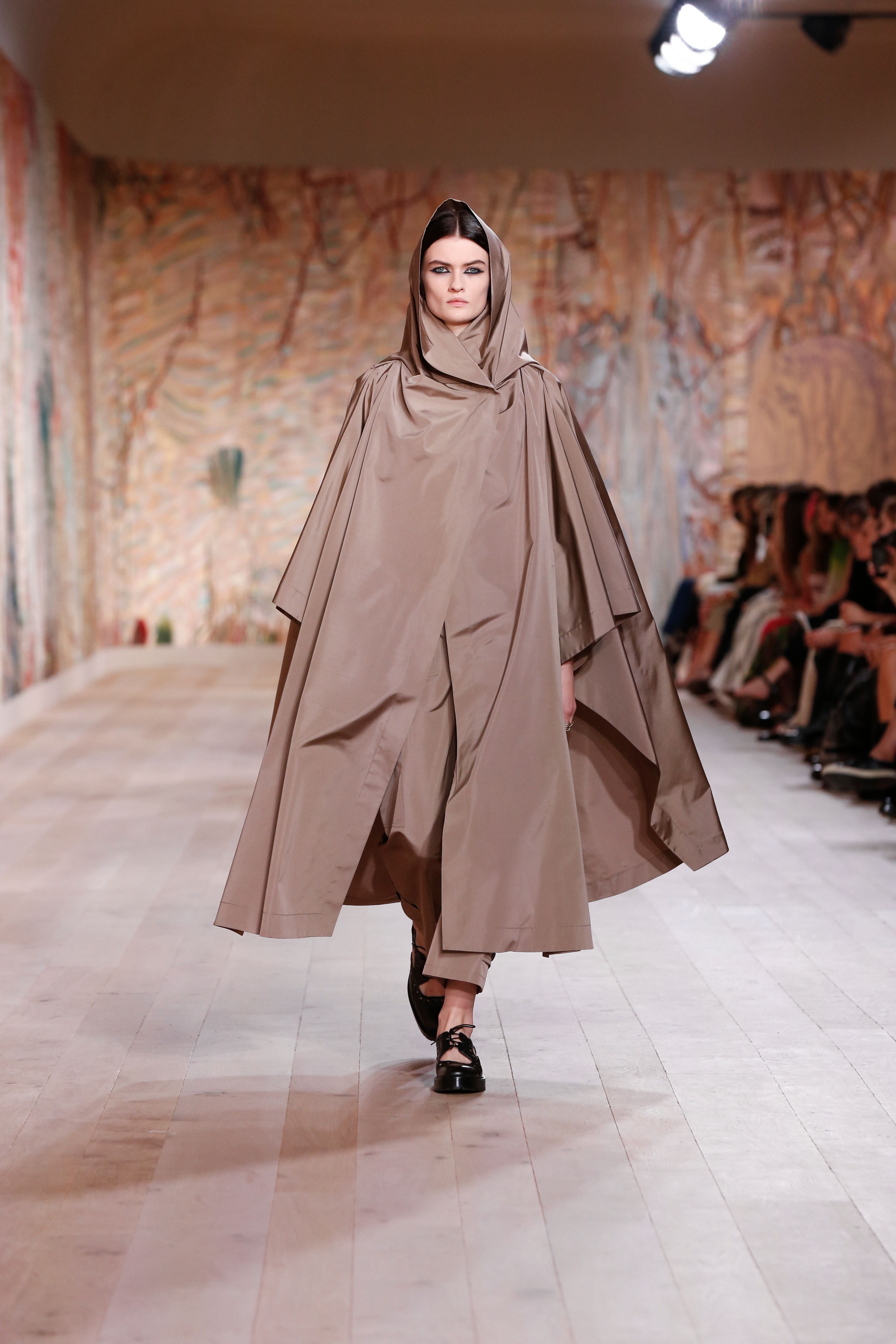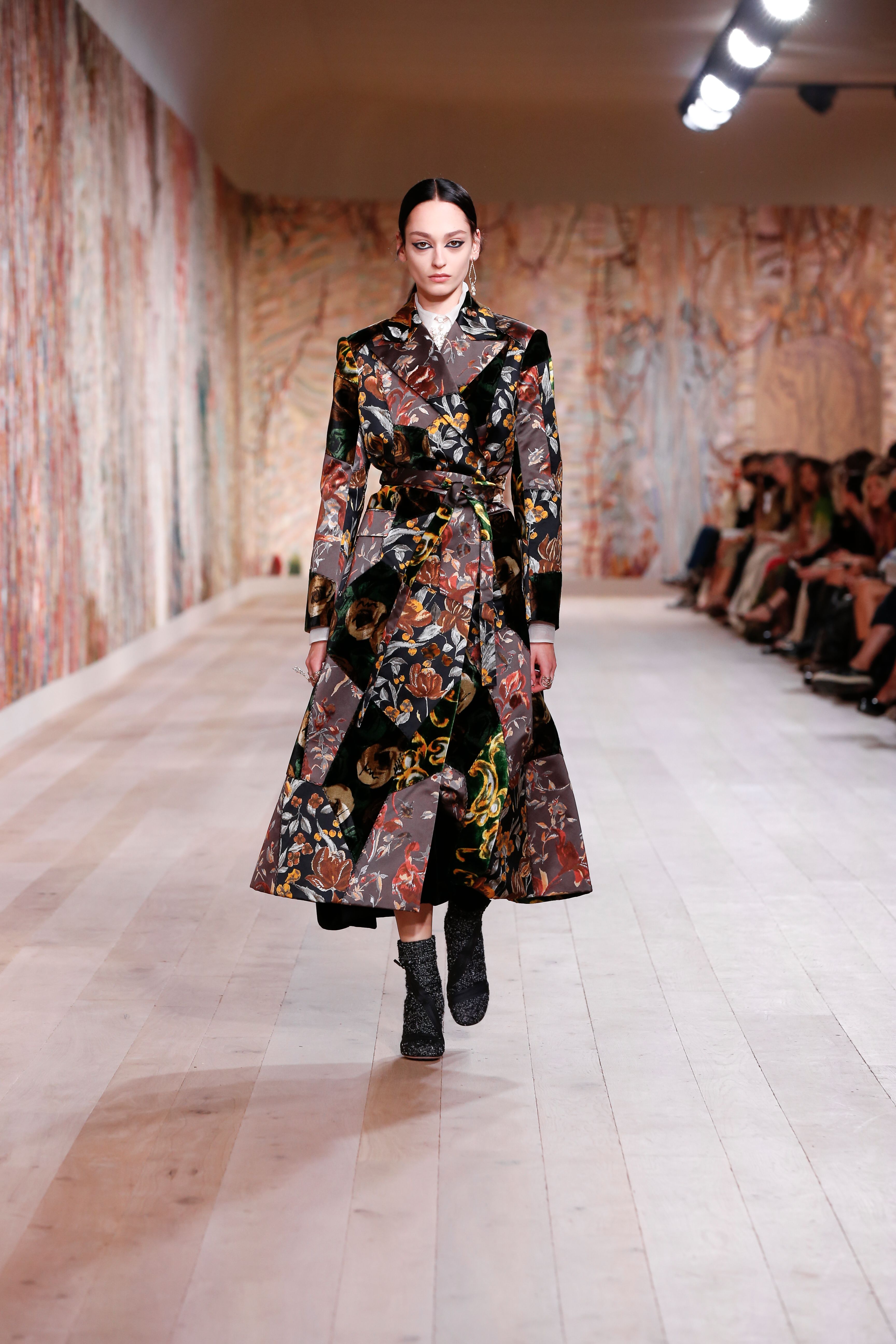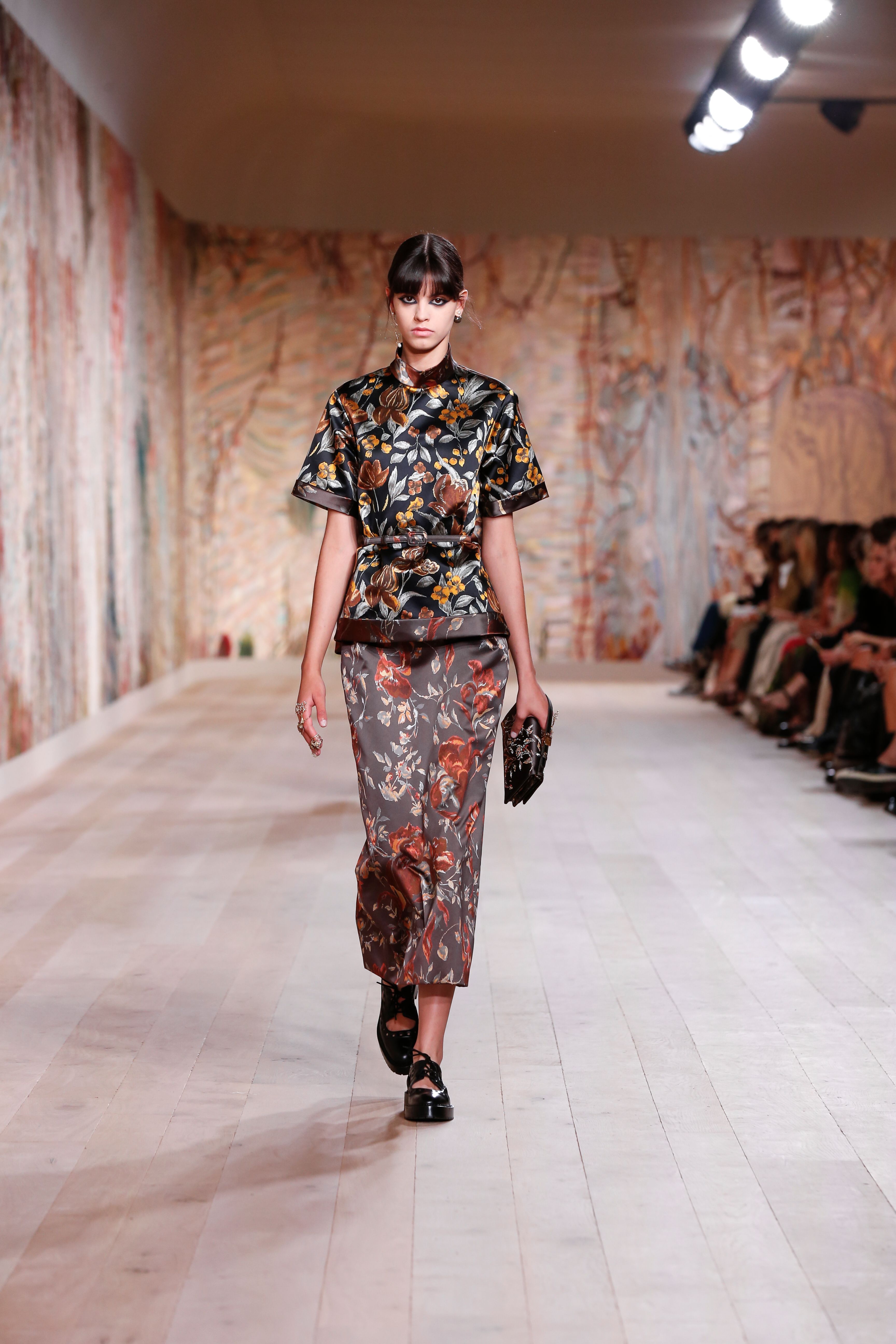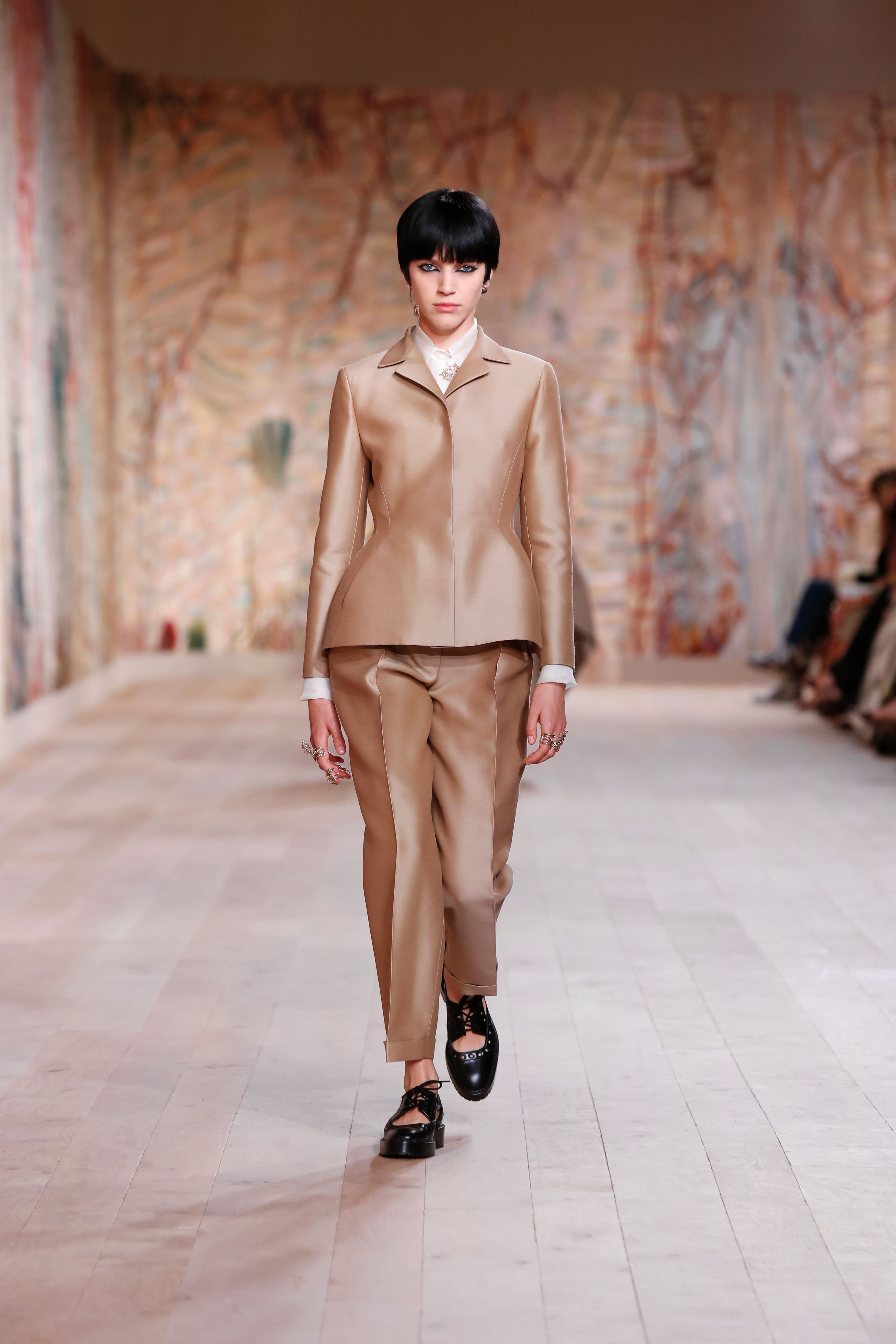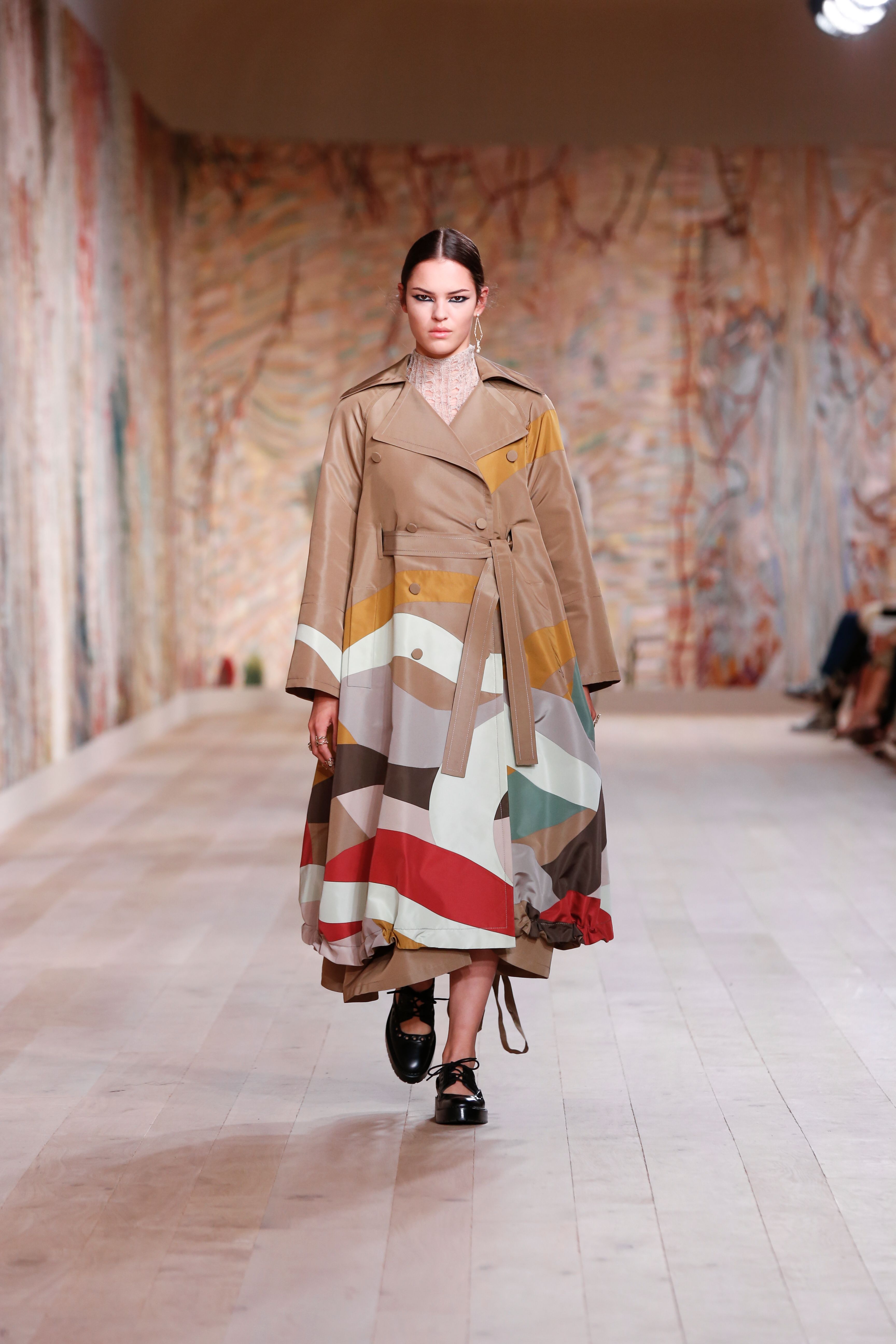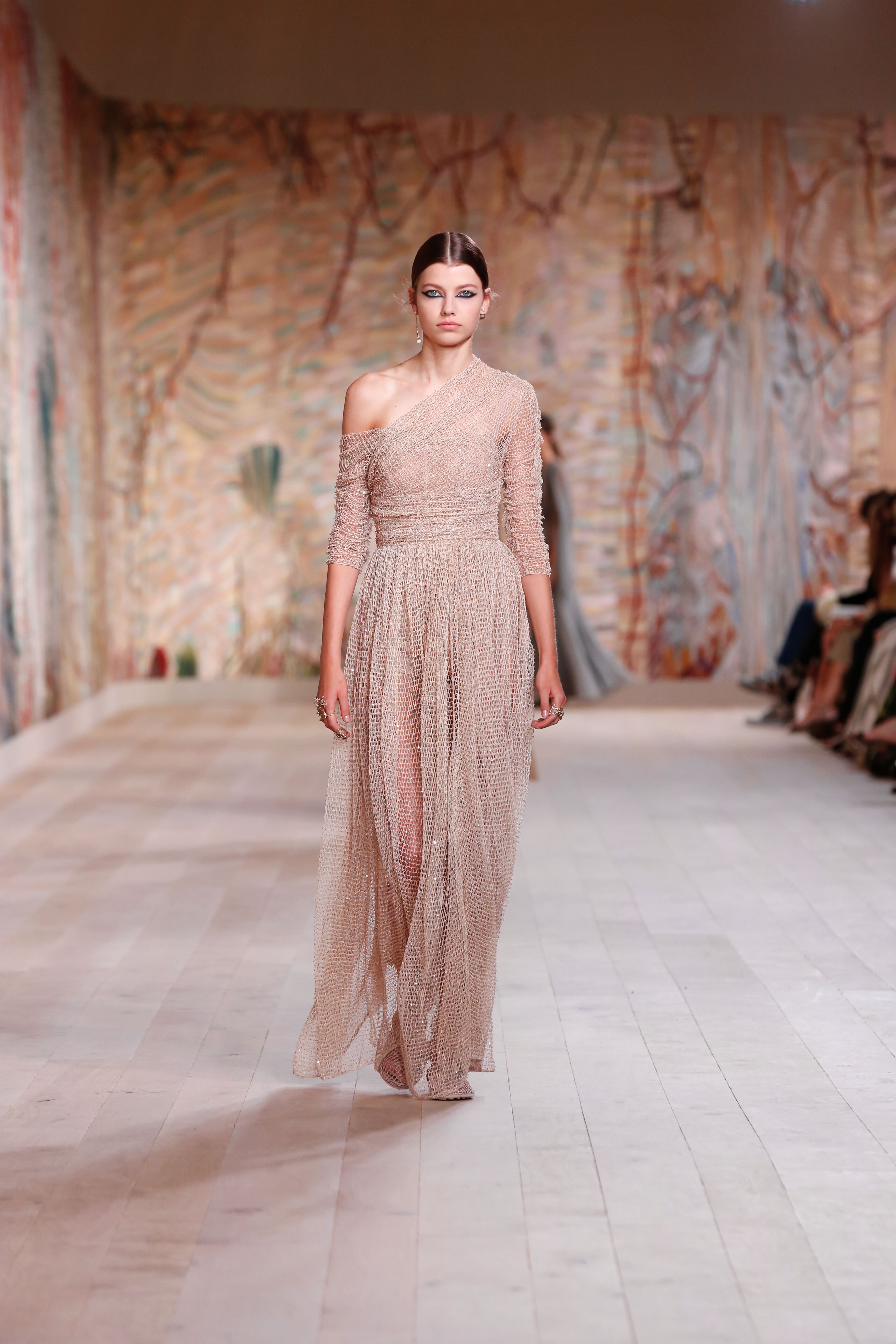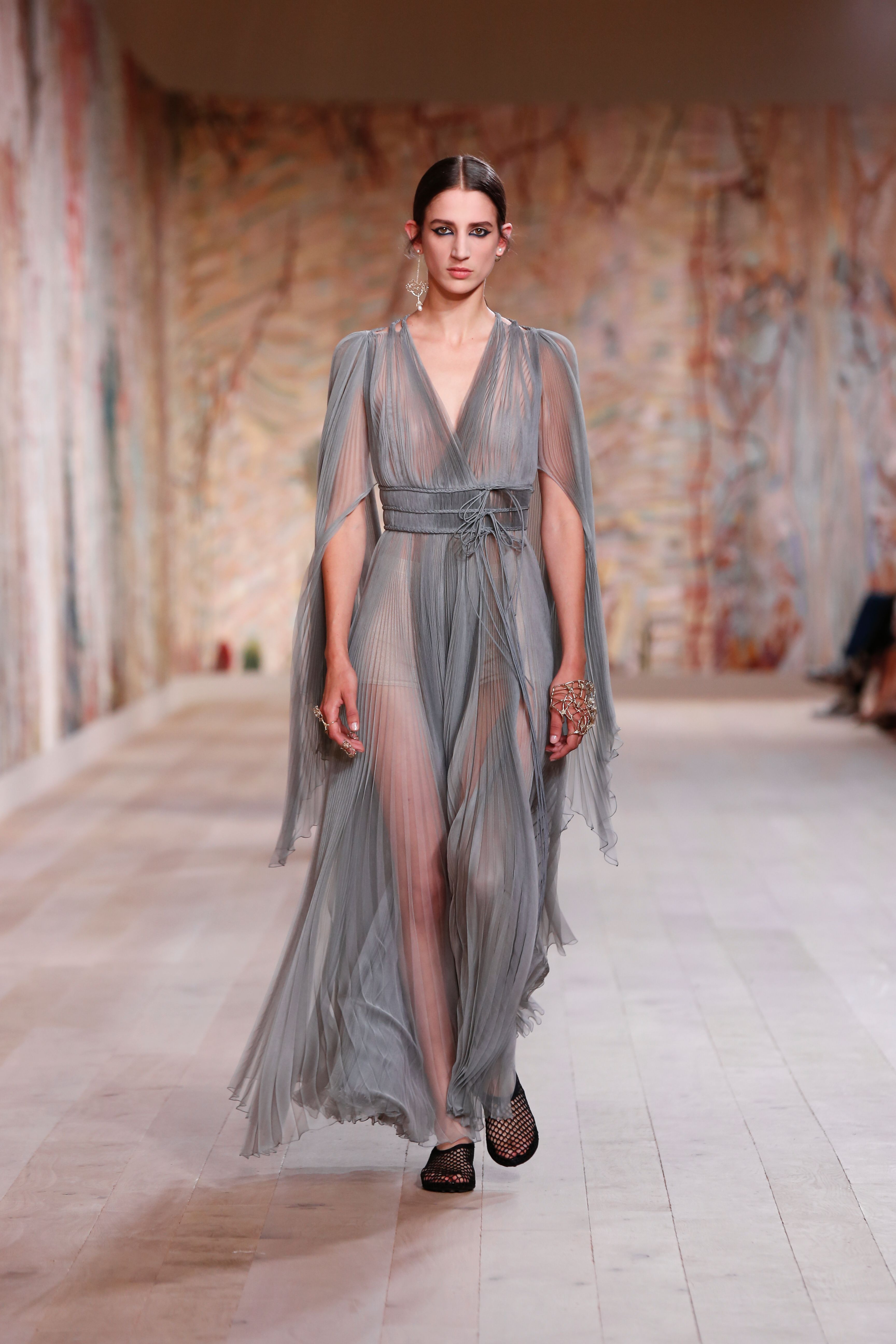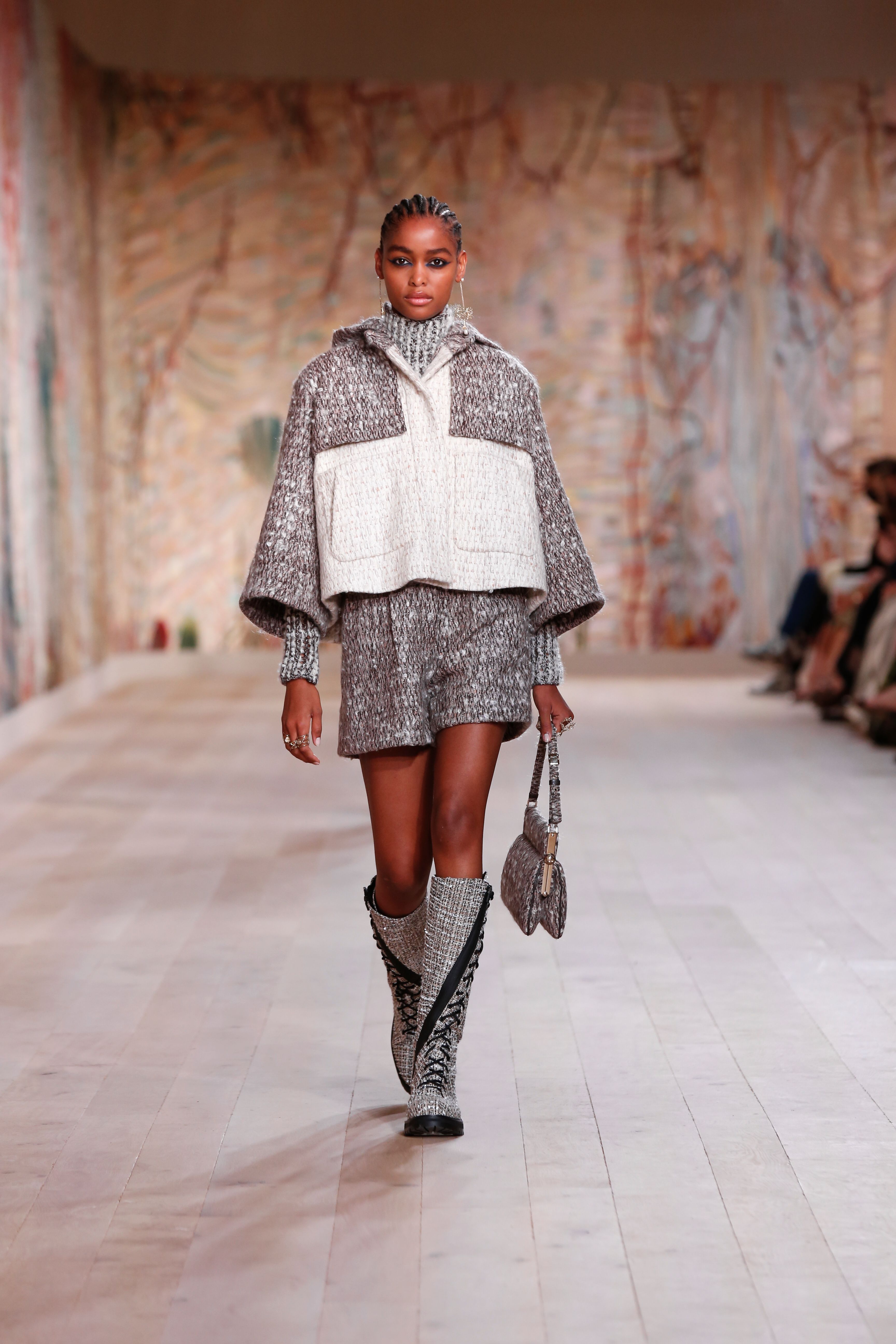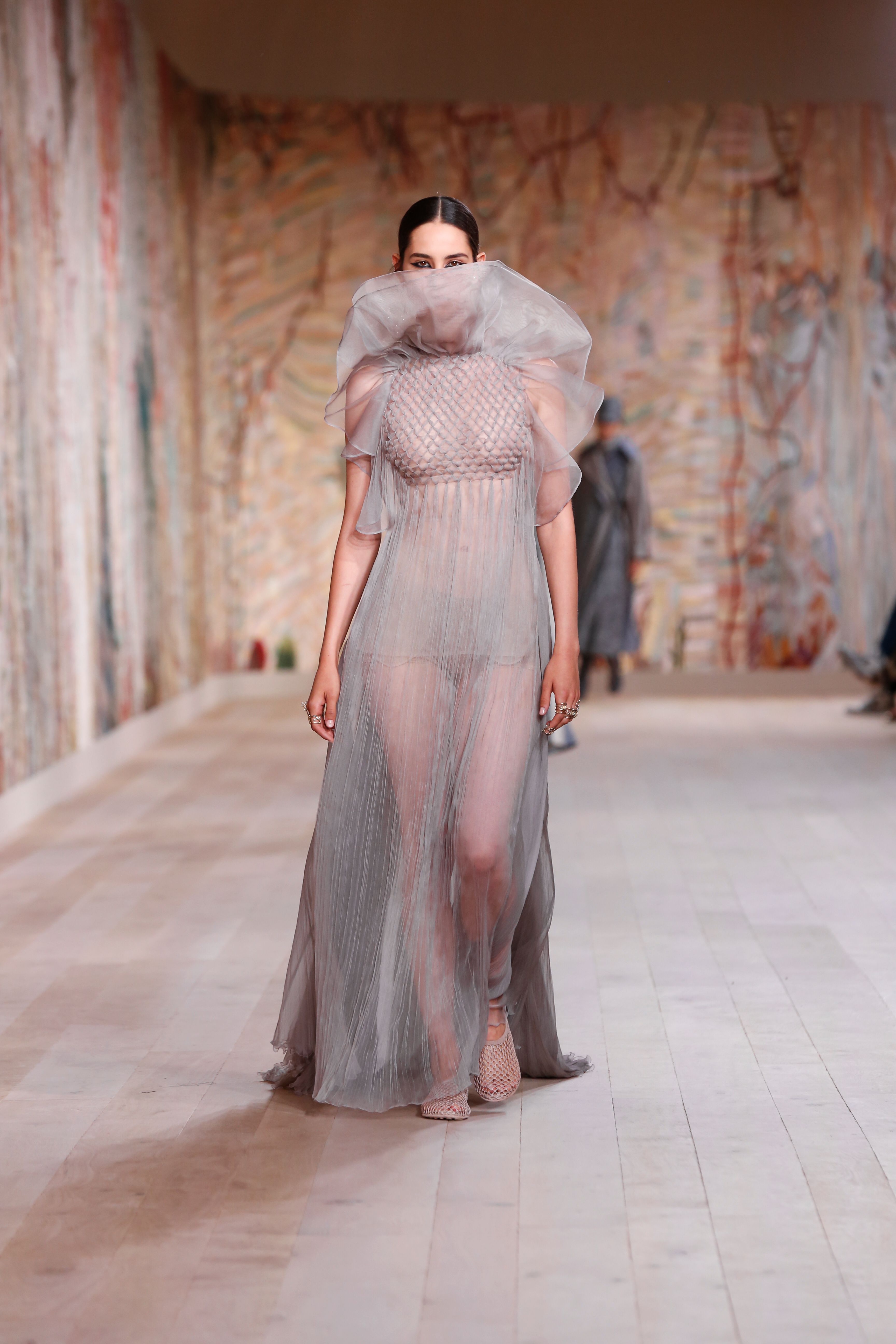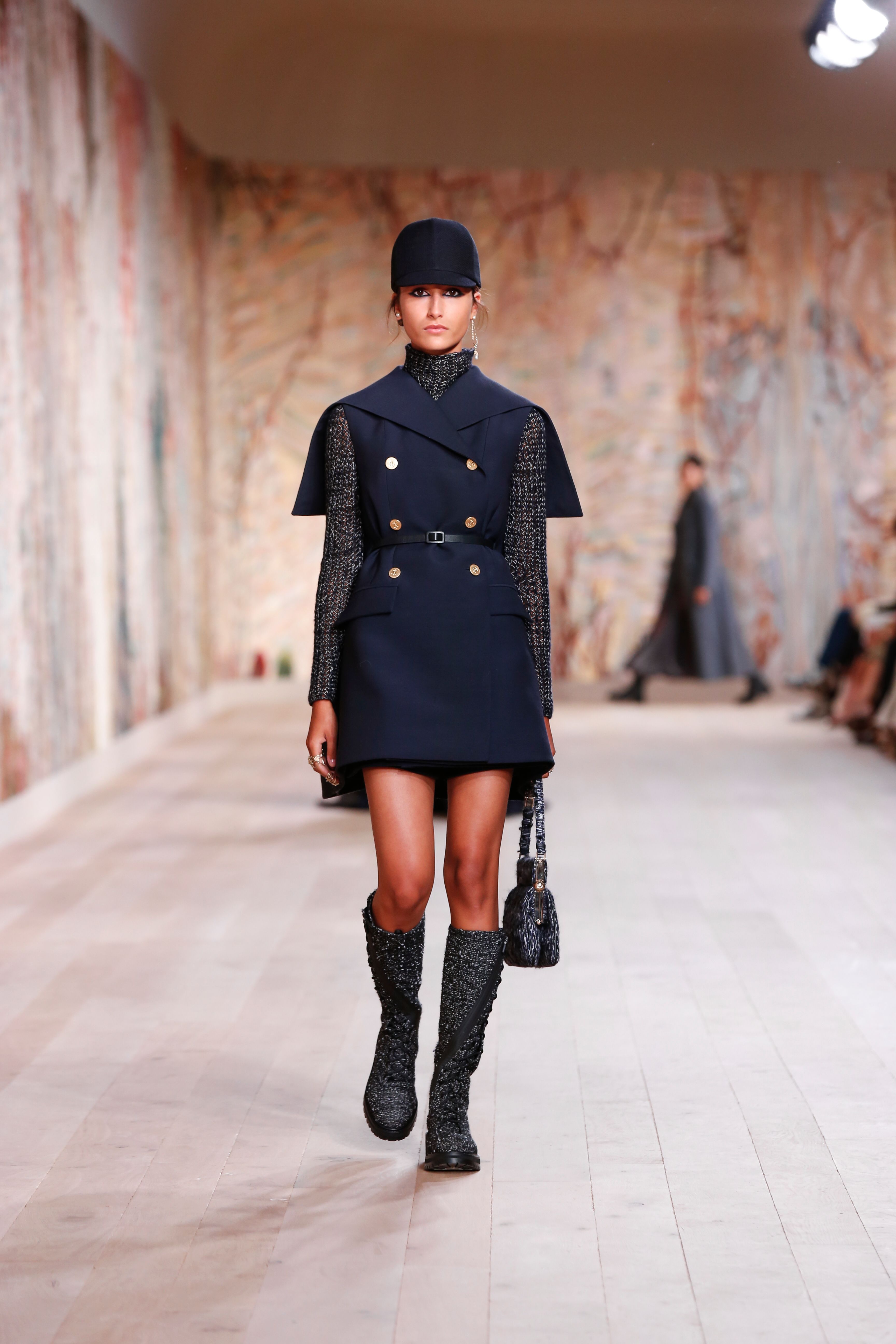 Follow i-D on Instagram and TikTok for more fashion reviews.