All images courtesy of Dior
Kim Jones and Travis Scott's SS22 Dior collection was a tribute to the Texan desert
The British designer and the American superstar recreated the Texan desert in Paris for Dior Men's SS22 show. Here's everything you need to know.
All images courtesy of Dior
By now, you will have heard. Kim Jones' latest collaboration for Dior Men SS22 is with none other than Travis Scott. Kim is a marketing genius, Travis is fashion's current darling (only last week he appeared in Bottega Veneta's campaign). Celebrities have long been seduced by fashion design, but few have sustained it and none have made the jump into bonafide couture houses (although Lindsay Lohan remains an exception). This isn't Kim's first rodeo at the collaboration game, though his previous creative partners have predominantly ranged from some of the world's most famous artists (Peter Doig to Daniel Arsham to Amoafo Boako) to streetwear legends like Shawn Stussy and Air Jordan and, more recently, Sacai. As the founder and CEO of his very own record label and creative collective Cactus Jack, Travis has already collabed with DSM, Byredo, Nike and, ahem, i-D! Dior is another thing, however. It's LVMH! It's Paris! It's the dizzying heights of haute couture!
"I met Travis six years ago and we've been in constant touch ever since," Kim told us ahead of the show. "I started talking to Travis about the foundation he wants to set up to allow students who can't afford to go to college to go to Parsons and fulfill their dreams, so I thought it was nice to then talk to him and ask to do something together." They worked on the collection entirely symbiotically, with Travis even taking to the ateliers to stitch together samples. A handful of the looks in the show — mainly boxy overshirts — came with prints designed by George Condo, perhaps one of America's greatest (and most stylish) contemporary painters, and a series of them will be auctioned off after the show for the Astroworld auteur's Parsons School of Design fund. That means this Dior show is all for a good cause, to encourage inclusivity in the fashion world for people who otherwise may never be able to have a seat at the table — people like Travis.
It was only inevitable then that there would be a link between Travis and Dior, given the illustrious history of the house and its encyclopaedic archive — and here it is, albeit slightly tenuous. In 1947, fresh from revolutionising post-war Paris with his legendary 'New Look', Monsieur Dior travelled to America, the first of more than 27 countries that he would export his namesake house to via licensing and department stores. His first stop? Texas, y'all! He fell in love with the Lone Star State, even preferring it to LA. It's little wonder why. Texan women love fashion more than life itself — and everything is bigger in Texas, so those full skirts went down a treat.
Travis is a native Houstonian, and Kim wanted to celebrate his home state with a desert-inspired collection. The set was a recreation of Christian Dior's beloved childhood rose garden — albeit one with cacti plants and desert hues, reflecting Travis' upbringing in Houston. Cue a sun-bleached palette of canyon browns and dusky pinks, punctuated by zesty jolts of Absinthe green. The quintessentially Dior 'Toile de Jouy" print was revamped as a "Toile de Cactus" chiné, depicting desert scenes instead of bucolic European ones.
However, Dior is ultimately a house about silhouette, not surface embellishment. It's a house that is built on radical fashion, not luggage or equestrian leathers or handbags, like some of its rivals. This collection's strength was its unusual lignes. Look closely and you'll notice there wasn't a traditional two-piece suit in sight. Instead, Kim (and Travis) shifted their focus to long, lean flared trousers worn with high-neck, Nehru-collar jackets and blazers with lapels turned up.
In lieu of matchy-matchy suits, there were satin blazers worn with velvet trousers, python jackets worn with satin basketball shorts, which came in a structured, almost skirt-like shape — not unlike the New Look itself. The 'Oblique' line, by now a Kim-Jones-for-Dior signature, centres around blazers with asymmetric front flaps to appear as if the suit is cut on the bias. It's flattering and elegant, it even gives the illusion of a whittled waist. "We have really gone back to looking at tailoring in a heavy way, especially the Oblique, which we've styled up in a different way, along with a flared trouser to give a very chic longline silhouette," explained Kim.
Here was a collection that was symbolic for more reasons than one. It marks a new dawn for luxury houses, and the role of celebrities as more than just mere ambassadors. It's no longer enough for the world's most famous faces to simply endorse a product, a new generation is shifting the focus to their own creativity — not just their faces or bodies. While the idea of a superstar musician in a creative director role at a house may be far off, it's comforting to know they're being guided by the skilled hands of Kim and his team of craftspeople. Celebrity-designed fashion never looked better.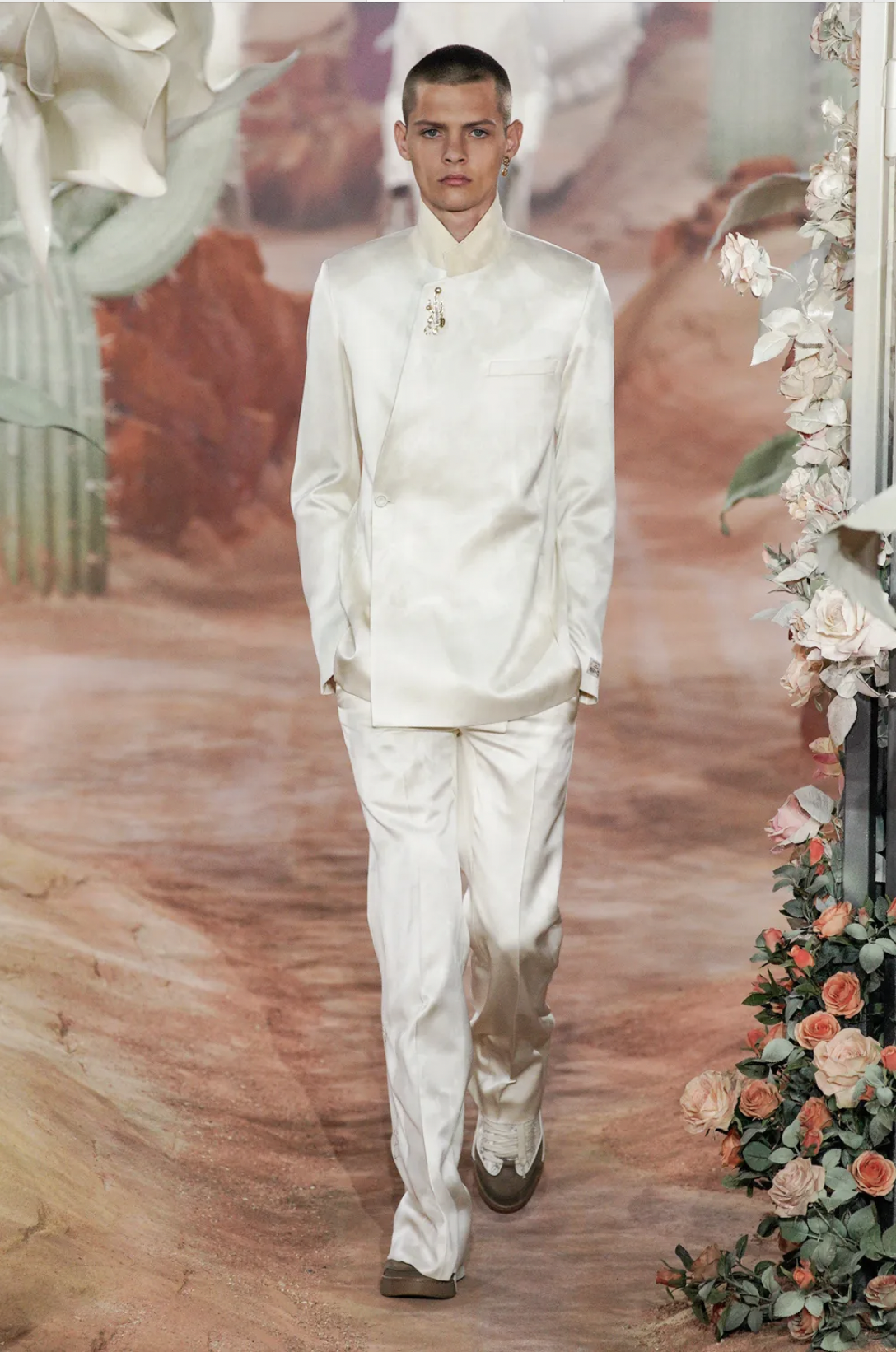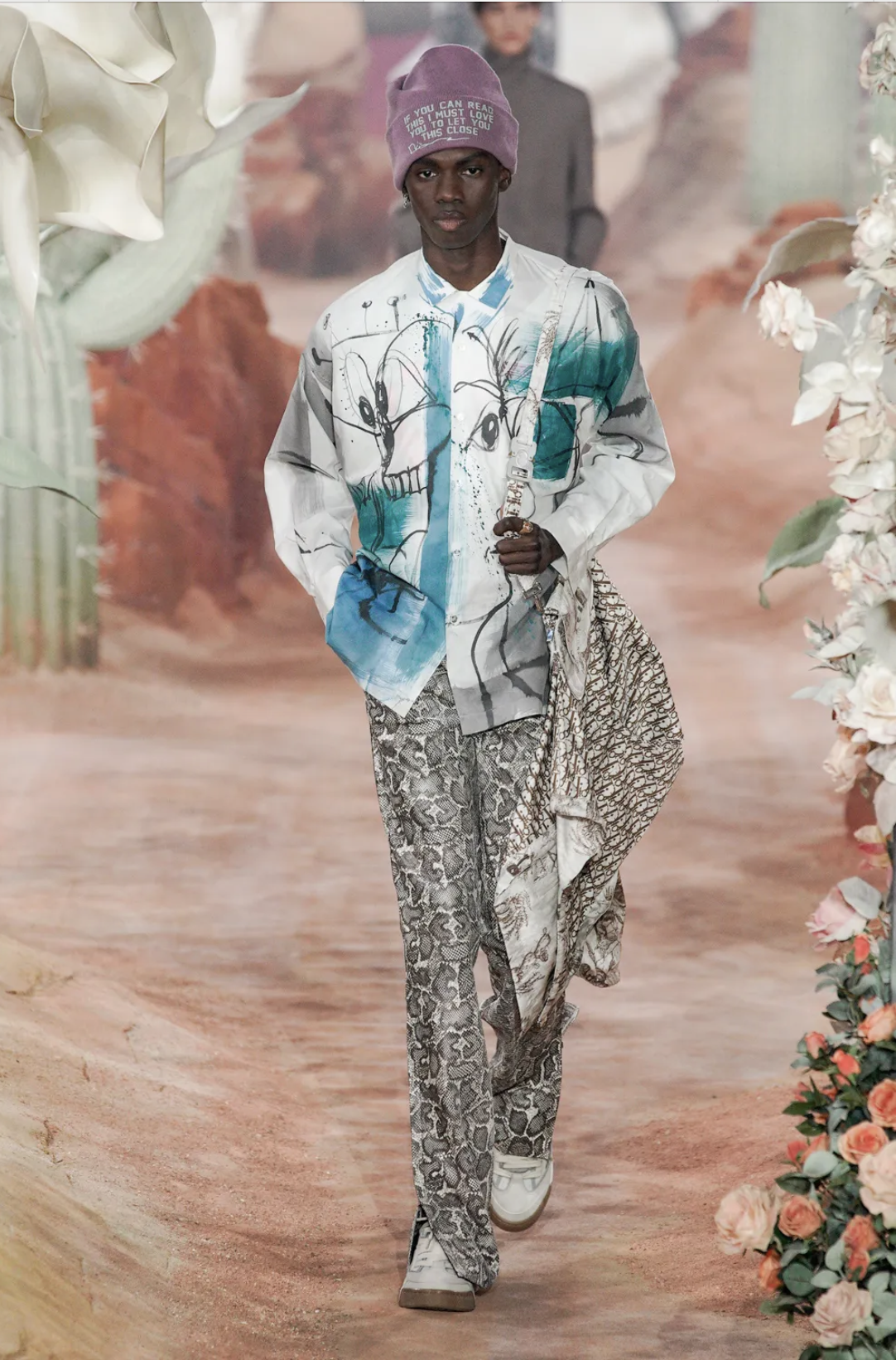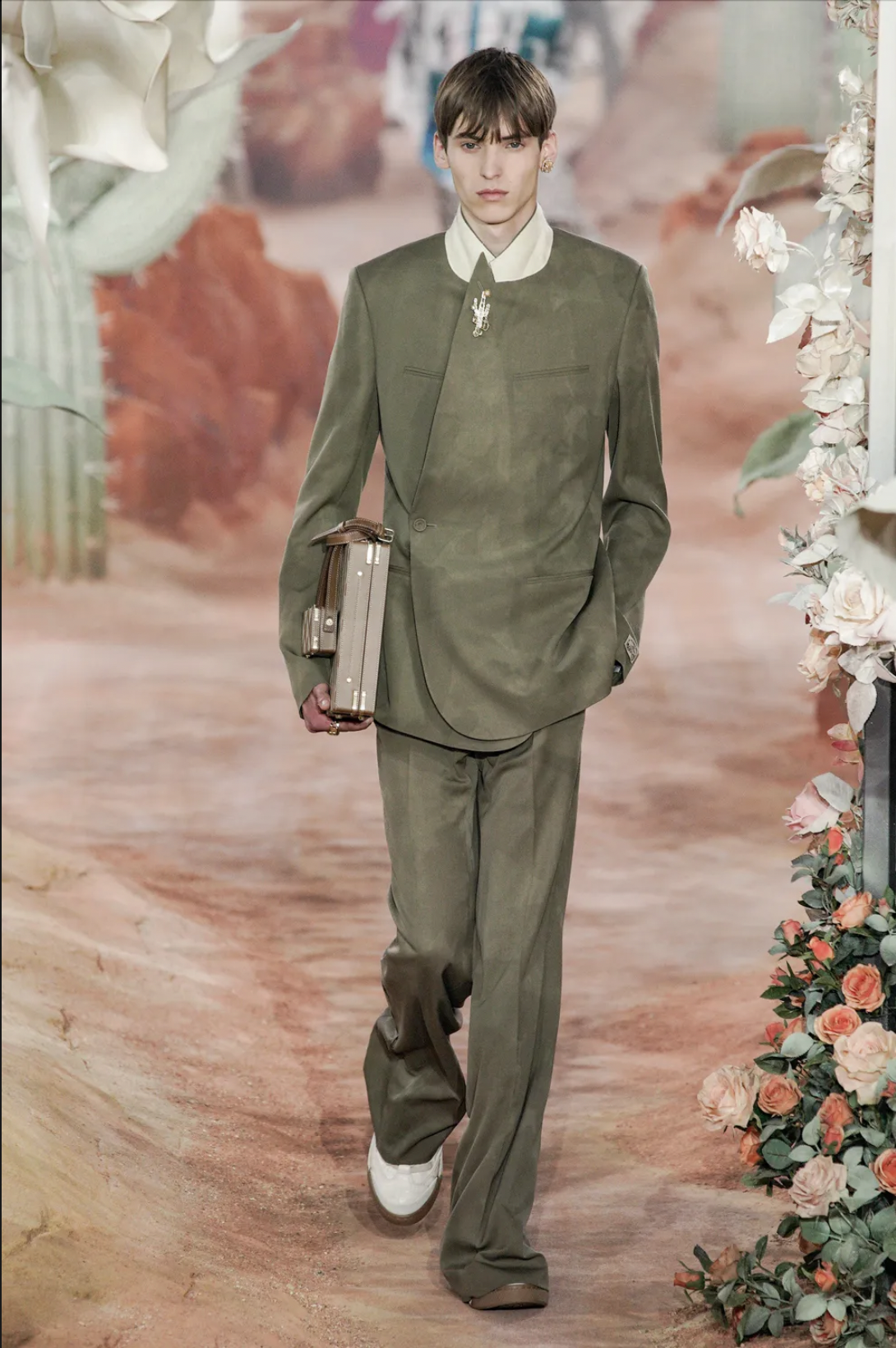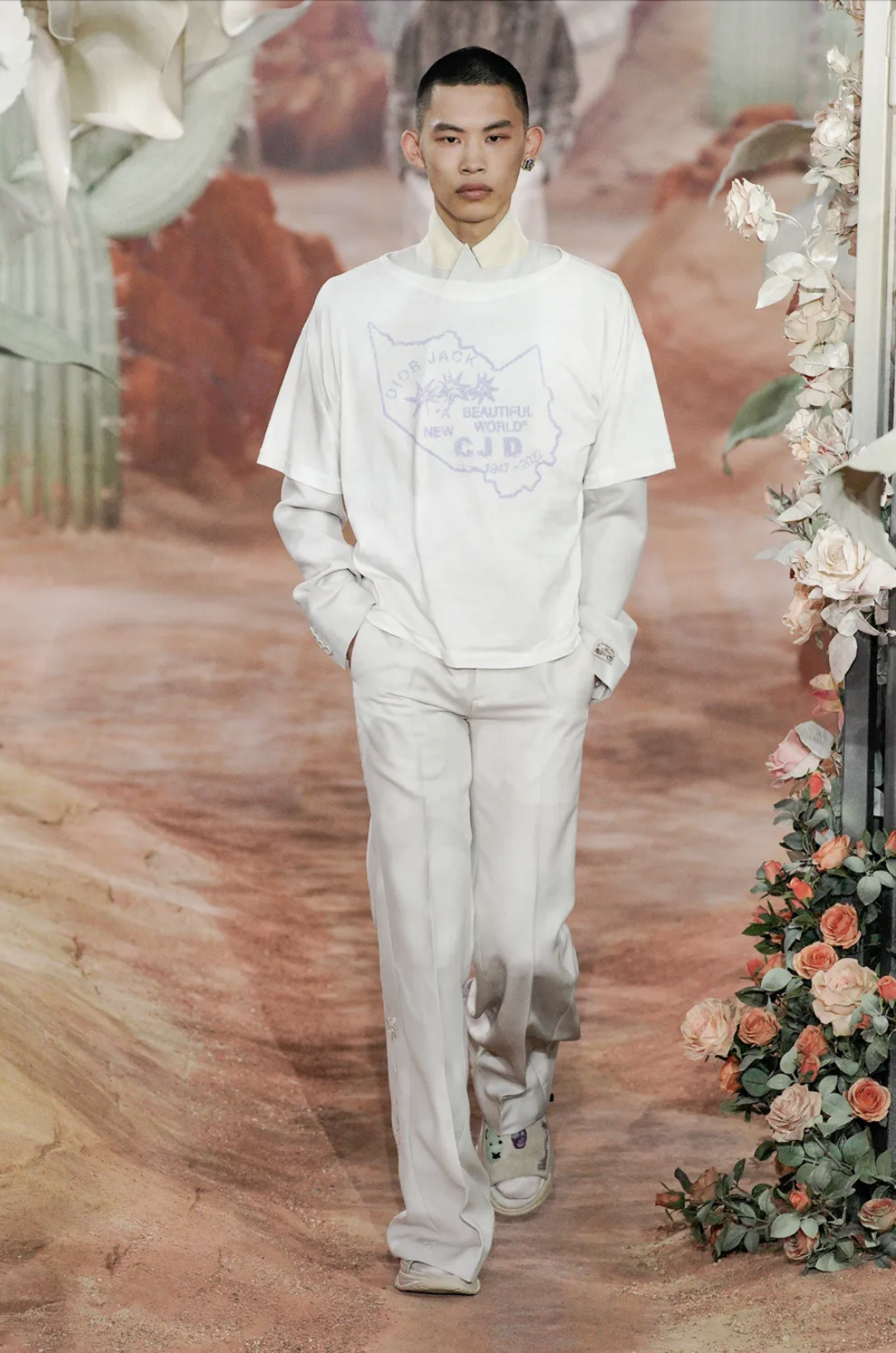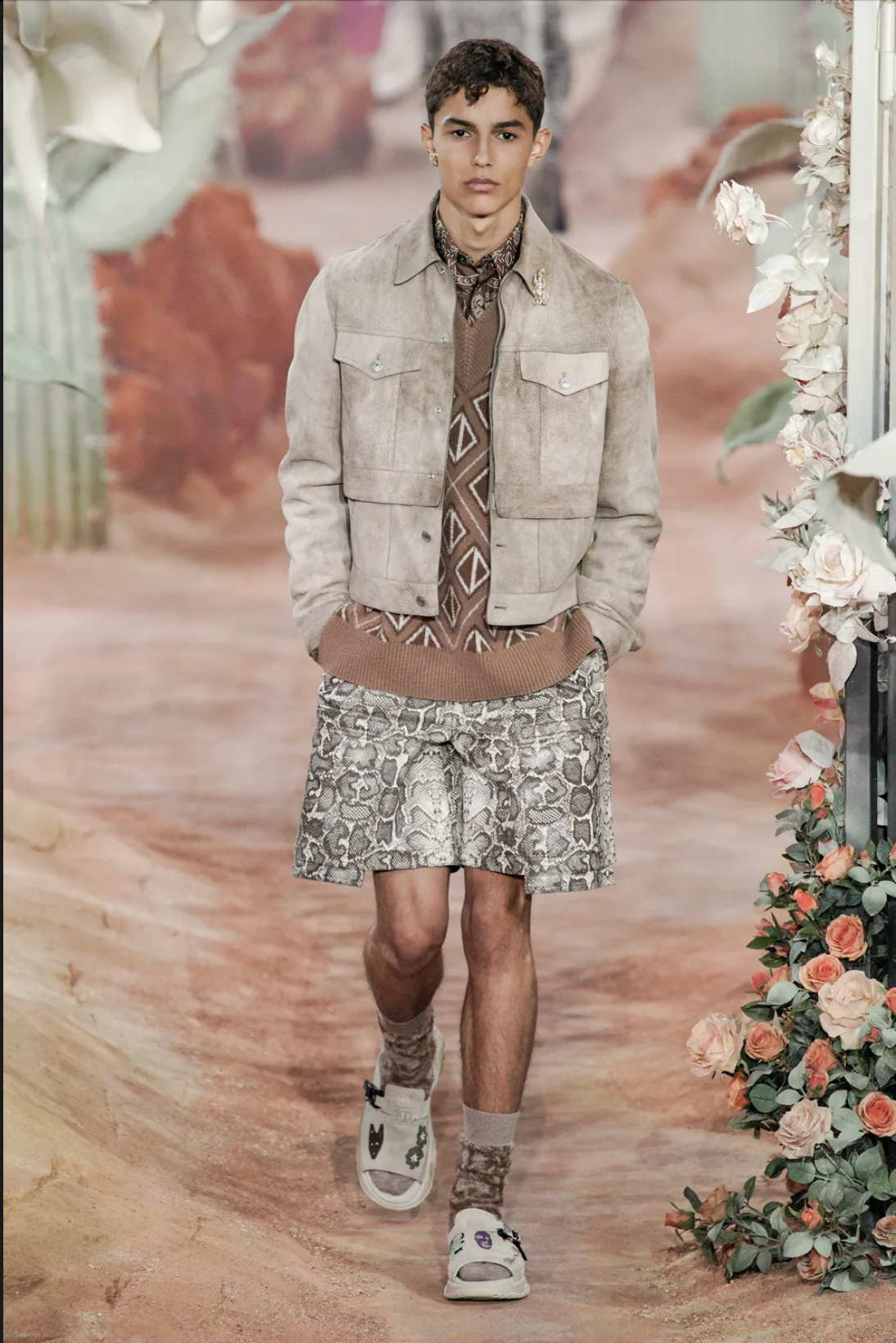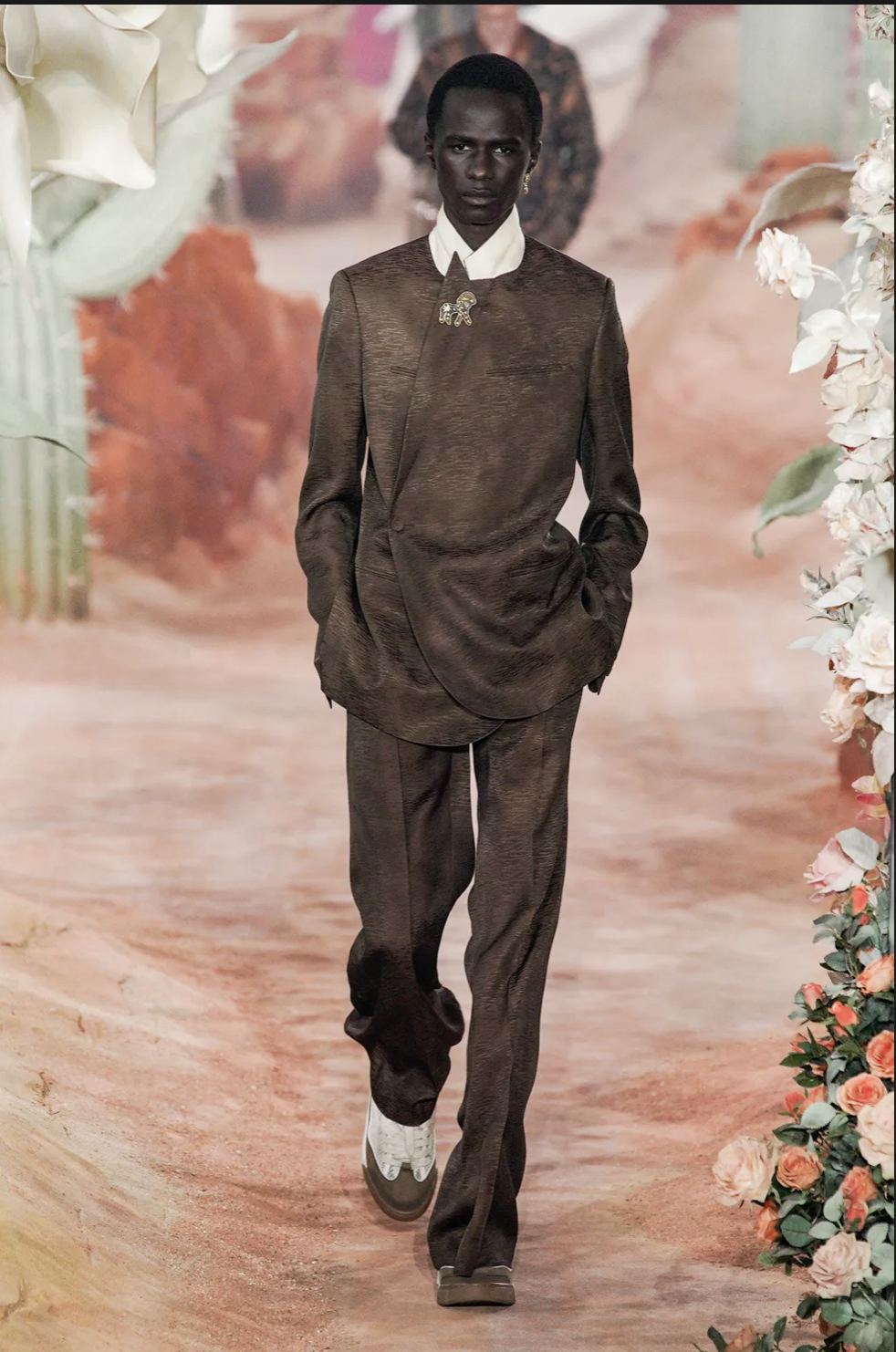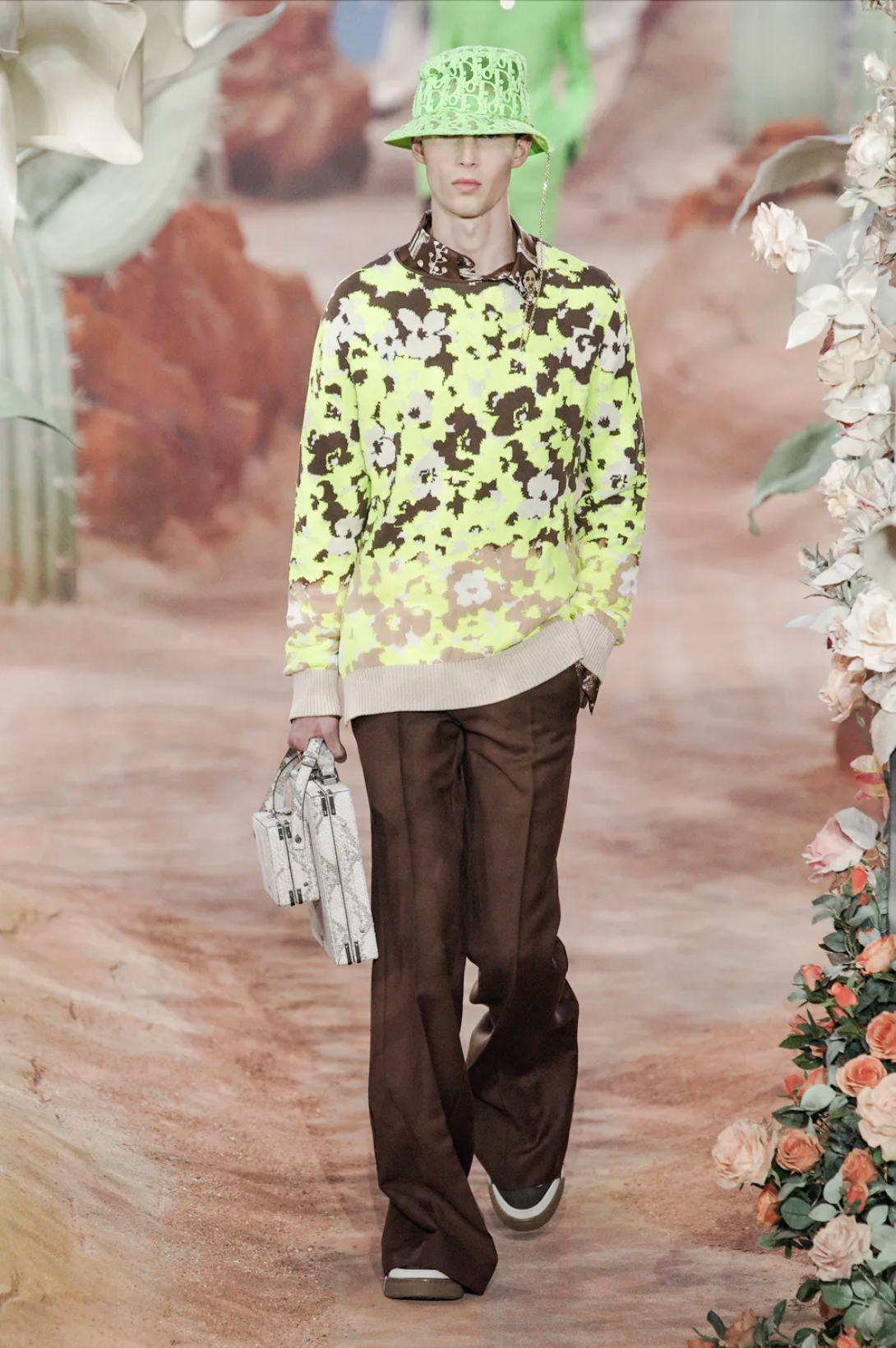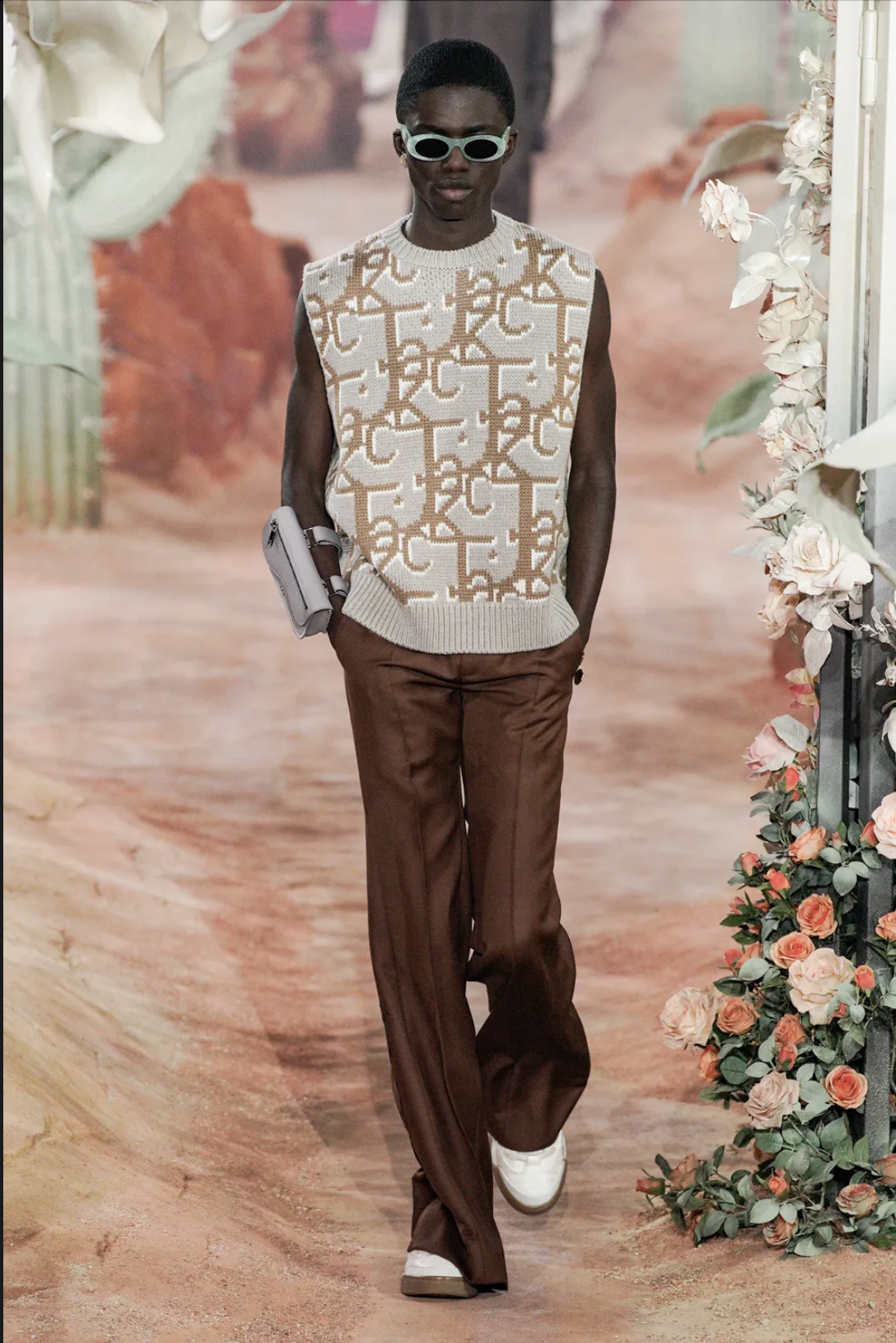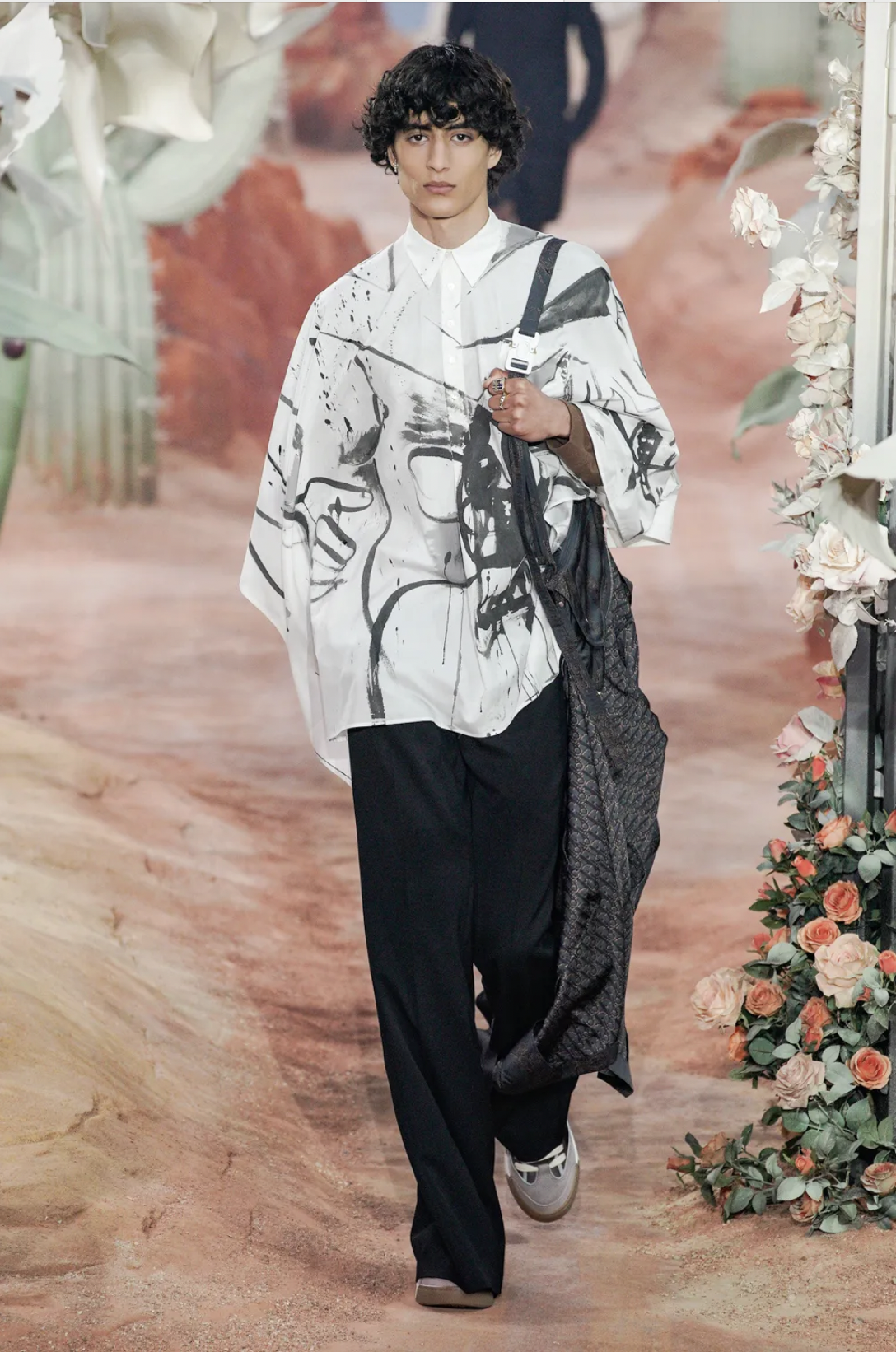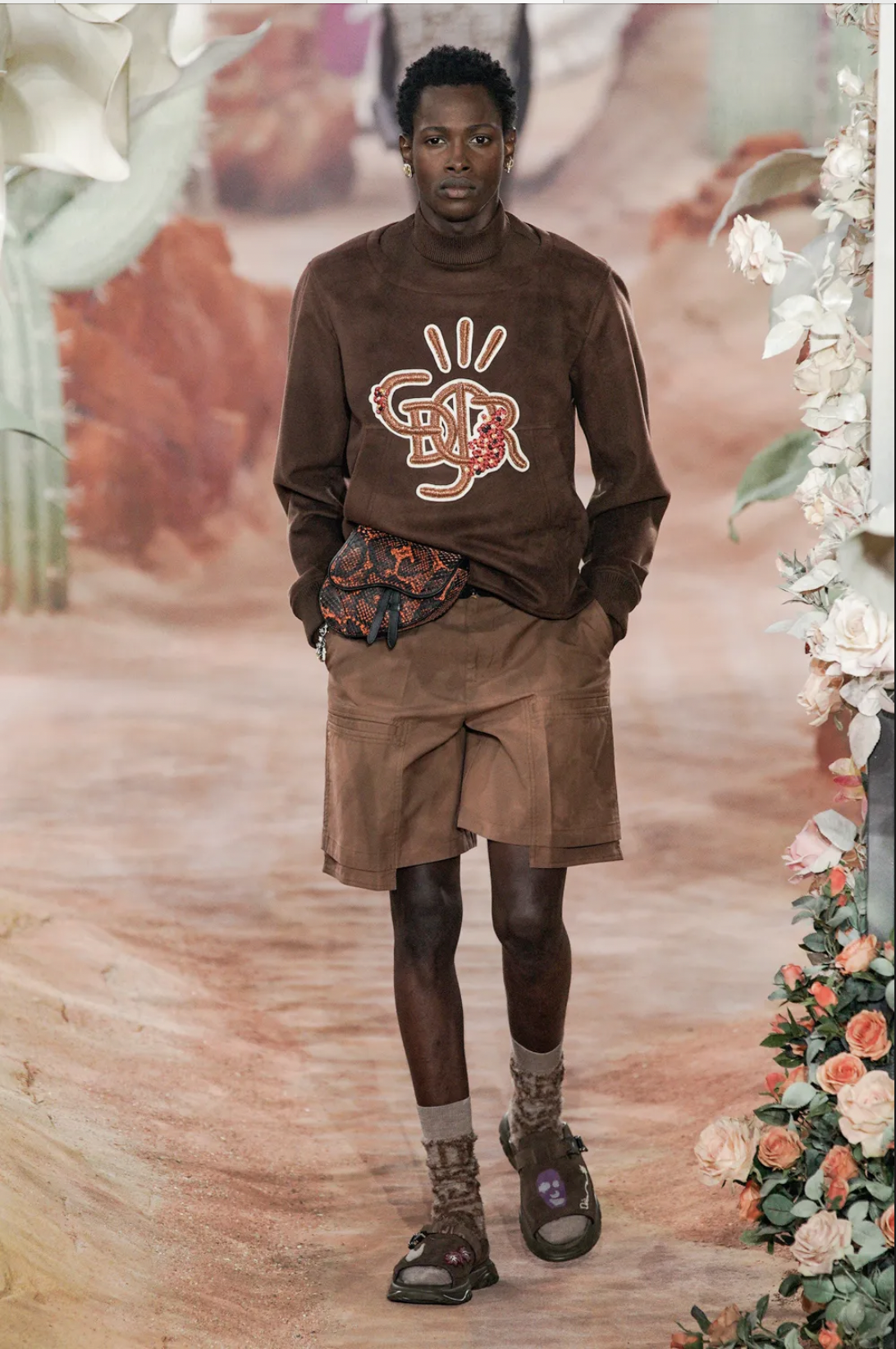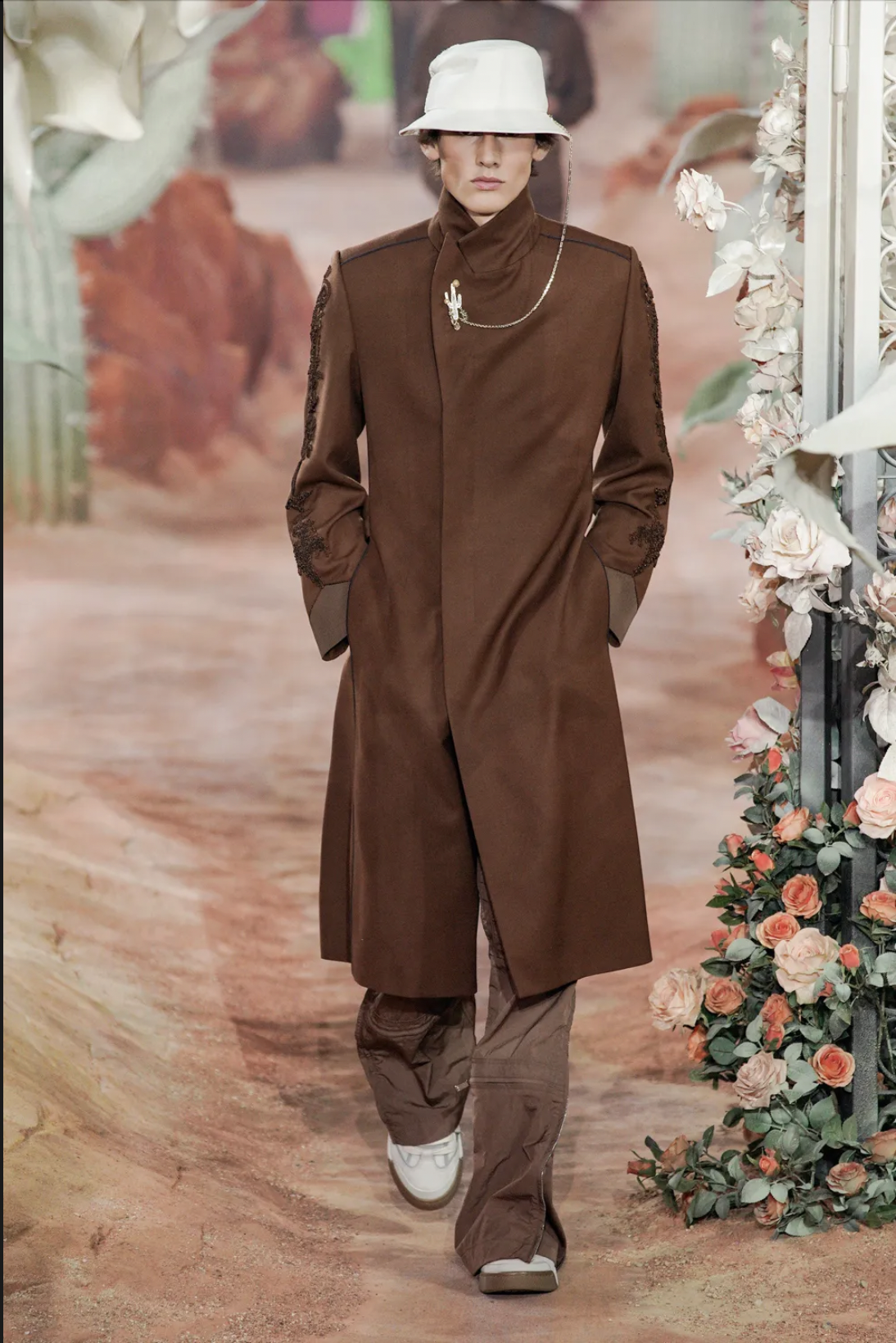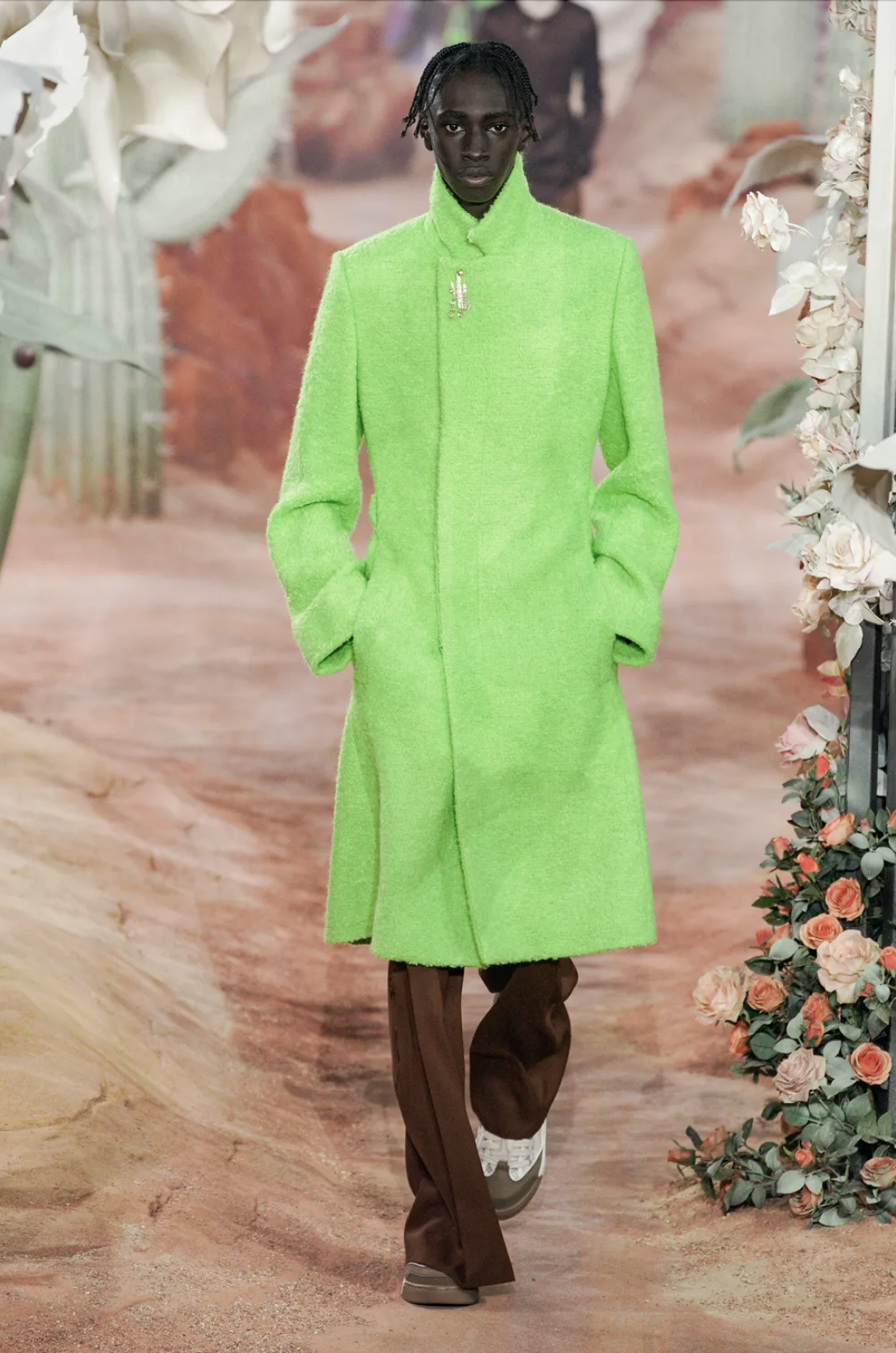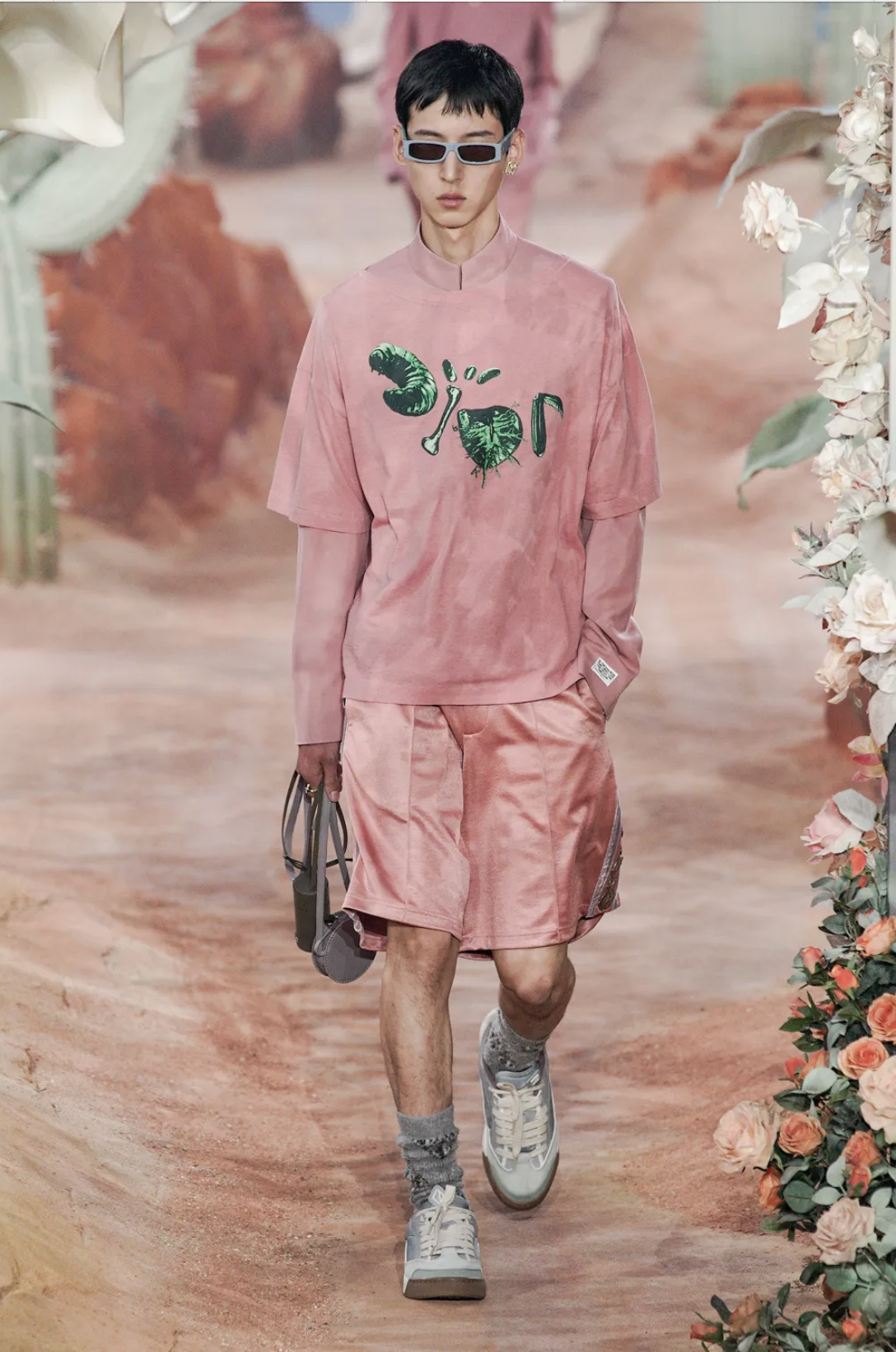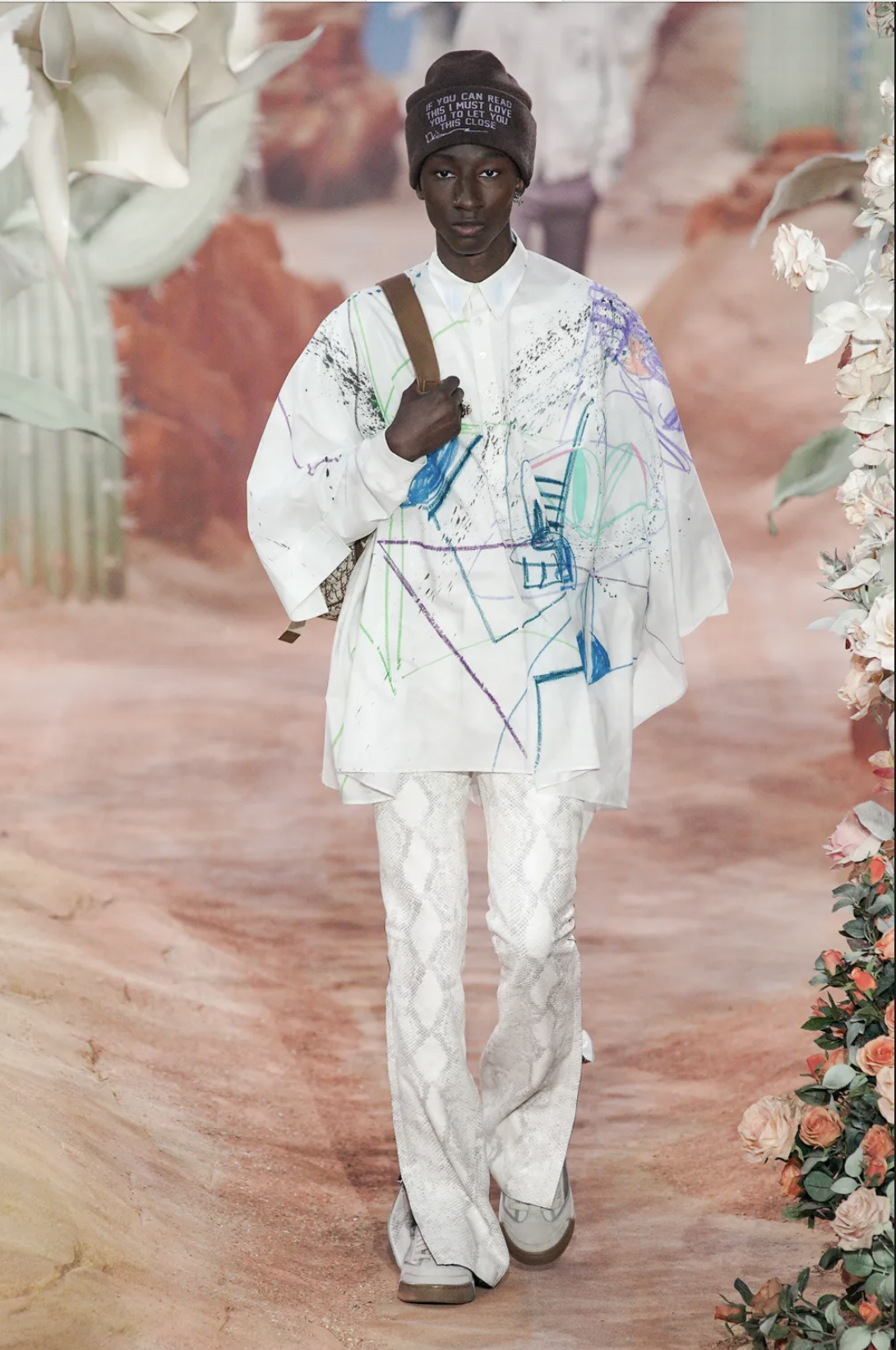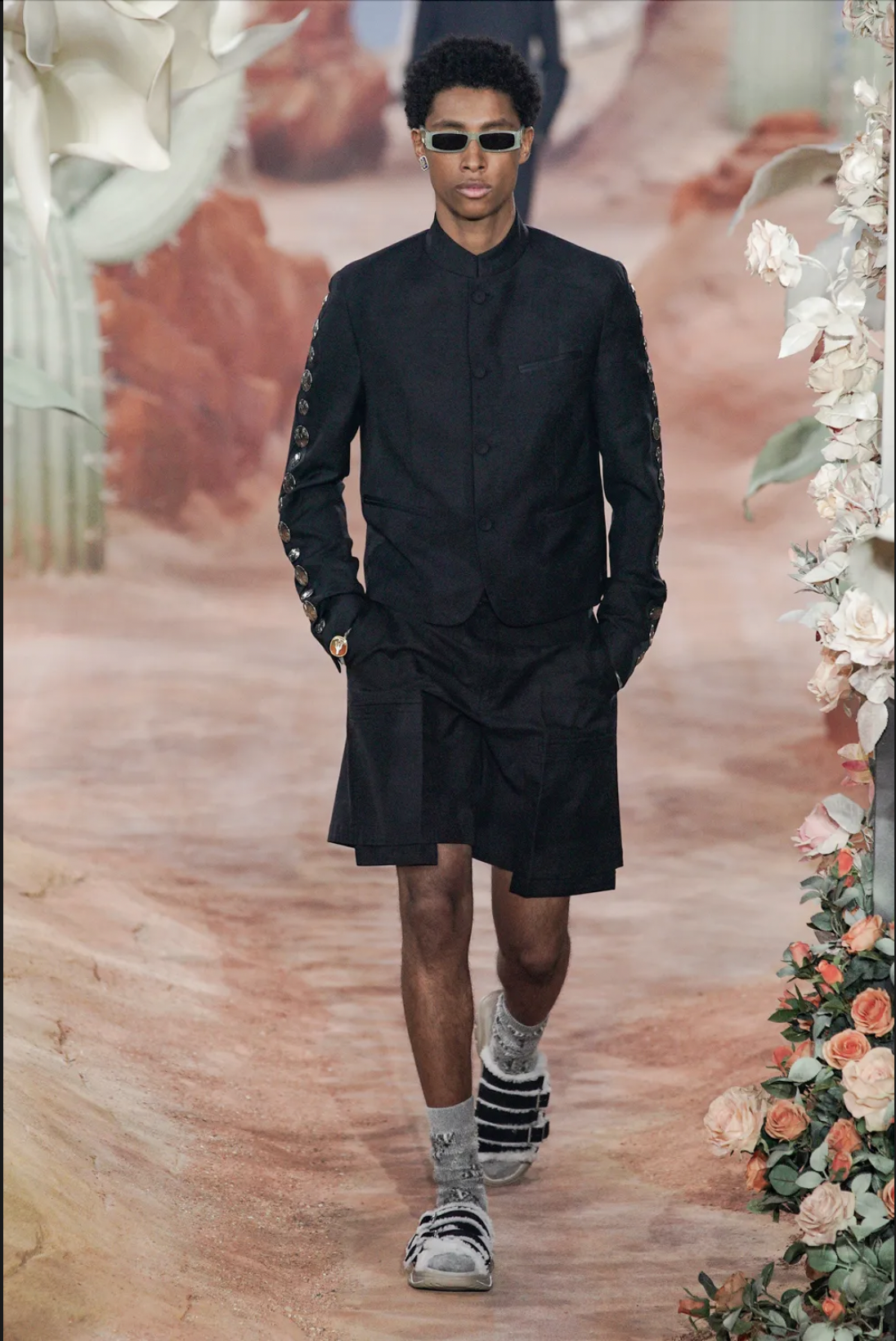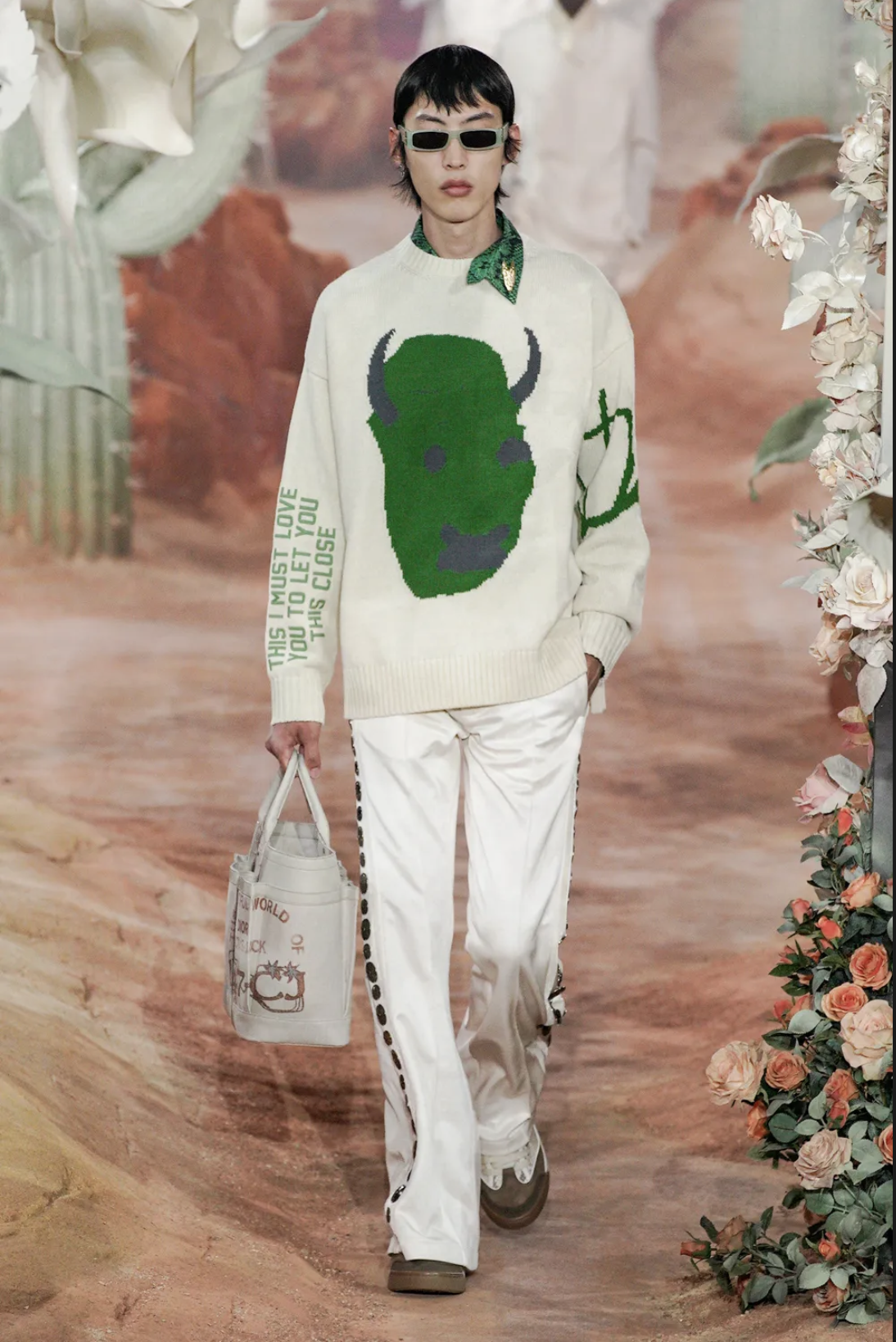 Follow i-D on Instagram and TikTok for more on fashion reviews.