Your 2021 Love Islanders are here
Ah, today's bright young anonymous things; tomorrow's leaders of sponsored content for grey crushed velvet corner sofas.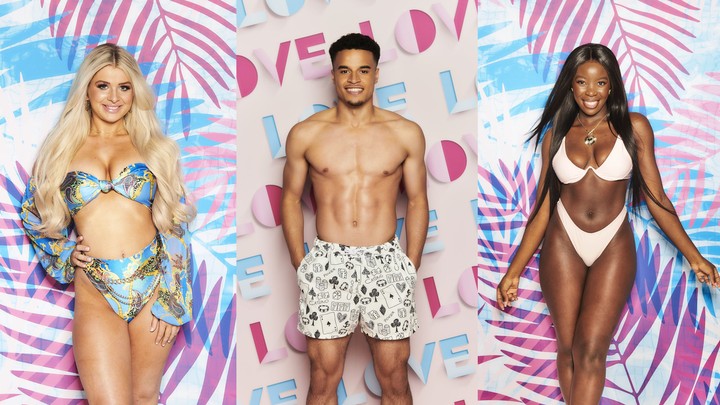 ITV
It was a long, arduous wait and a barren year without the horny chaos of ITV2's masterpiece Love Island to see us through 2020 (in this house we do not acknowledge the failed social experiment that was Winter Love Island). But thankfully, the UK's greatest export is back and the cast for season seven is finally being announced.

This morning, the show finally began releasing details about the cast heading to the Majorca villa this summer, all of them carrying their hopes, dreams and fragile little hearts alongside their loud wheelie suitcases and monogrammed plastic water bottles. While we'll have to wait to get the full intro to the new contestants -- you know, the cringe on-camera introductions we all adore about enjoying a bit of "cheeky banter" and always falling for the "bad boy" etc etc -- the show's Twitter have given us a sneak peek at 2021's new contestants, posting some GIFs and short bios for each on their Twitter account.
First up there's Sharon, both a beauty queen and government advisor (we call that range). Next we have VIP events host Aaron, followed by waitress and bad boy connoisseur (there she is!) Liberty. There's also PE teacher Hugo and Scottish Shannon, who loves banter, and West Country lad Jack, who, presumably, also enjoys banter. Finishing up the list is fashion blogger Kaz, looking for her Prince Charming, and Brad, who's been single for two years, never been on a date and lives with his nan (aw). Obviously there'll be later "surprise" Islander additions to mix things up, and there's always the chaos of Casa Amor to look forward to, but at least we have the main cast to Instagram stalk for now.

The show also took today's cast list announcement as an opportunity to get ahead of the online harassment and bullying that has become an unfortunate part and parcel of the Love Island as it's grown in popularity over the past six year. On Twitter, they reminded fans to "think before [they] post".
While we don't know much more about the contestants for now, we can at least assume they're hetero-ish, after ITV Commissioner Amanda Stavri caused controversy earlier this month explaining her reasoning for excluding gay Islanders from the show. "In terms of gay Islanders, I think the main challenge is regarding the format of Love Island," she said. "There's a sort of logistical difficulty, because although Islanders don't have to be 100 per cent straight, the format must sort of give [the] Islanders an equal choice when coupling up."
Thus, Love Island remains a zoo of heternormativity. Good to know the pandemic hasn't changed everything!
Tagged: