The majority of us want to ditch fast fashion 'for good', says study
Yes to sustainable shopping habits!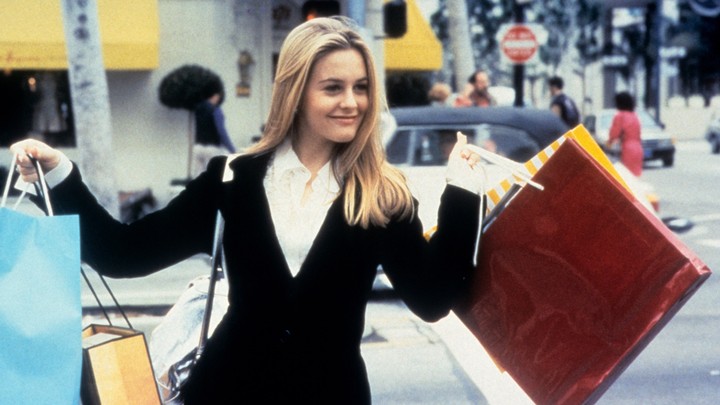 We all know that fast fashion is bad for a multitude of reasons. It's bad for the environment, the workers that make the clothes are often subject to exploitative working conditions and it produces more waste than if we were to shop sustainably. Now, a new study has found that more of us than not are wanting to ditch fast fashion for good and create more sustainable shopping habits.
A survey by OnePoll looked at 1,500 people between the ages of 16 and 35 and found that two thirds of them wanted to ditch fast fashion for good. It also found that a quarter have made their own clothes in an attempt to be more eco-friendly and 39% would rather be 'sustainable' than 'fashionable' if they had to choose.
This is, obviously, great news, showing that more and more of us are thinking about our choices as consumers and how those choices have the power to help improve the world we live in.
However, the survey also found that, despite there being a huge appetite for wanting to shop more sustainably, a barrier was knowing exactly how to start.
30% of those surveyed said that, despite wanting to be more sustainable, they weren't sure what the alternatives to fast fashion were. The research also found that a total of 59 million items in Gen Z wardrobes have never been worn - that's an average of around four per person.
40% of those surveyed revealed that they only actually wore a small selection of clothes, meaning there's potentially far too many unworn garms hanging around in our wardrobes that we'd have been better off not buying in the first place.
The research was released to coincide with Graduate Fashion Week, where Samsung KX hosted a 'slow fashion' catwalk alongside sustainable fashion expert Patrick McDowell.
Research like this is positive as it shows us that there's a big market for sustainable fashion, however more of us need more info on how to do it - whether that's buying less, buying pre-worn or buying higher quality clothes that will last us a long time.
The more of us that start assessing whether our buying choices are positive or not, the better, and the closer we can get to creating an economy that makes sustainability a priority.