How to get support as a young innovator in 2020
The Regenerative List is building a team of 100 forward-thinking young people, offering them mentorship, cash and the chance to school world leaders in what they do.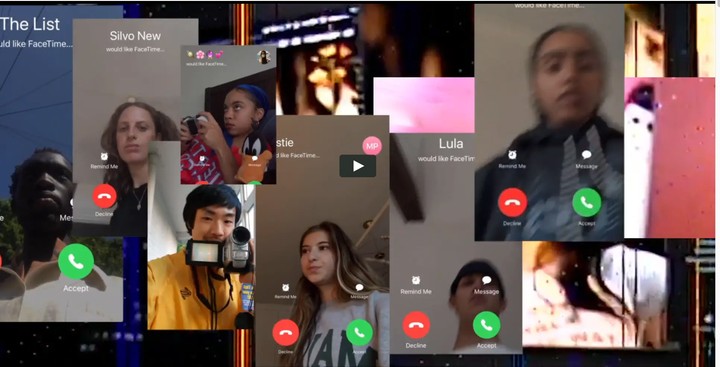 via regenerativelist.com
The future of the planet lies in the hands of young people. The ones whose voices are often shouted over by older and more powerful figures. In time, that state of affairs will change, but the reality is that people can learn from giving generation Z the chance to voice their opinions now. Shouldn't those in power be listening to them, and planning ahead?
If you're between the ages of 14 and 29, and are working on a progressive, original idea that commands more attention, then here's your chance to get the recognition you deserve. Introducing The Regenerative List: a new project that highlights 100 pioneering talents from across the globe that not only flaunts their excellence, but offers them tangible help. Whether you're well versed in activism, a budding artist, an app developer, a teacher or even balancing your bright idea with studying still, The Regenerative List aims to take a bunch of the most promising talents and assist them in achieving everything they're capable of.
100 of those who submit their ideas will be selected and profiled on The Regenerative List's website. 75 will be featured in The Regenerative Report, which unpacks ways in which we can live sustainably, in a scheme supported by Gucci. 25 will be matched with a specially selected mentor, who will help them with everything from funding to professional guidance. Then, a selected five will become part of The Regenerative Challenge – a UN-supported programme that will link up five young innovative creators with world leaders, schooling them in how to make change.
And it's not just a one-time thing. This is the beginning of a four-year project titled Regenerative Futures, which aims to facilitate "intergenerational conversation and collaboration, moving us closer to an equitable and sustainable future".
Writer and artist Wilson Oryema is one of the co-founders of Regenerative Futures. "With the many issues which are coming to a head at this very pivotal moment in history, we need more dedicated solutions now than ever," he says. "Regenerative Futures, and The Regenerative List is focused on steering positive change for all. We aim to support as many individuals and groups as possible, in all sectors, geared towards building a better world."
If you're interested in putting yourself forward to be part of the final 100, it couldn't be easier. Head over to The Regenerative List's website, where the specifications of how to apply are super clear. All they ask is that you fit the age bracket, and are "doing something to sustain our collective well-being, with equity, empathy, and enthusiasm". Good luck!